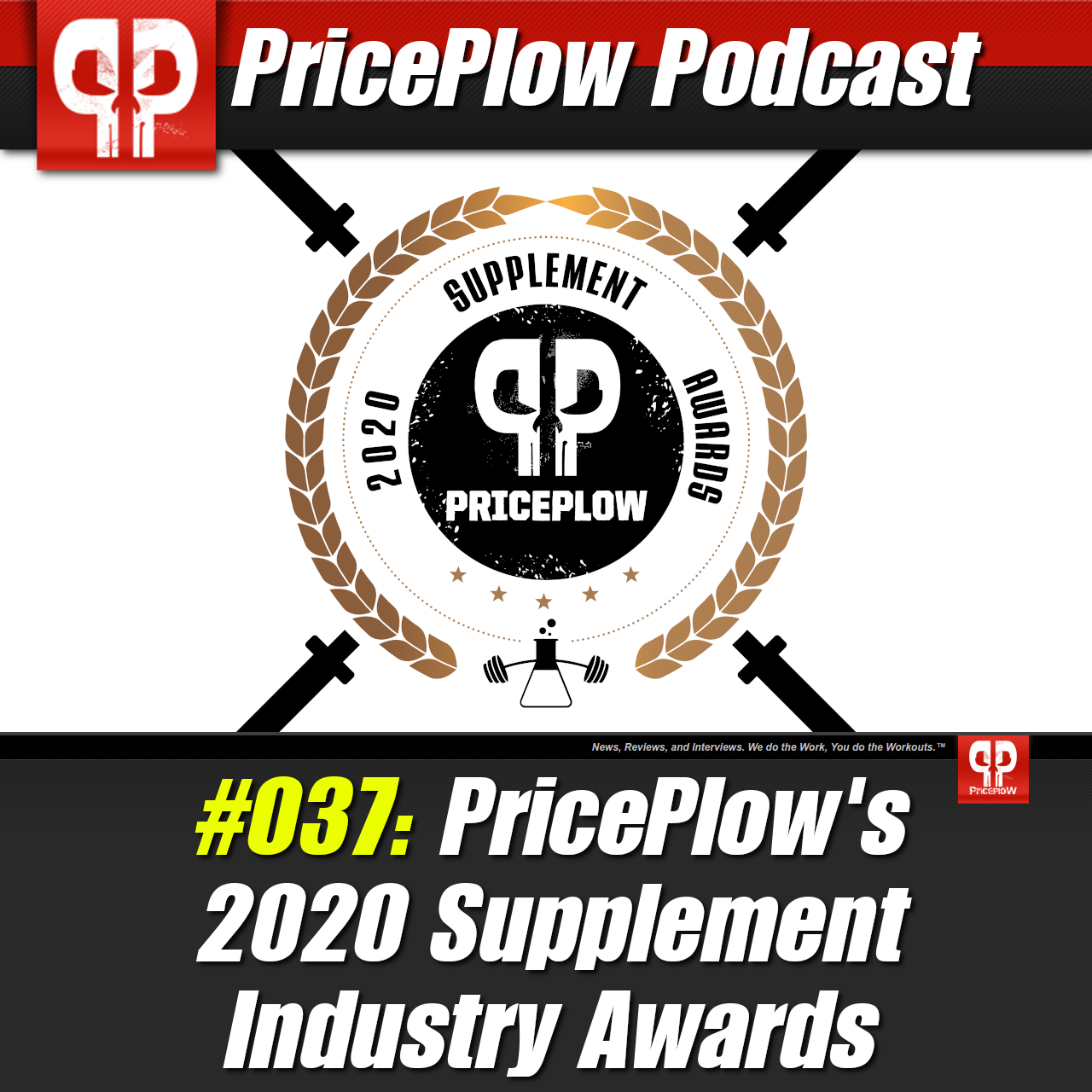 In late December 2020, Team PricePlow connected to record our 2020 Supplement Industry Awards.
You can listen to a one long podcast (subscribe to the PricePlow Podcast using the links below) or watch each separate video on YouTube below.
Enjoy and congratulations to all companies that were discussed!
Podcast: Play in new window | Download (Duration: 3:58:48 — 205.3MB)
Subscribe to the PricePlow Podcast on Your Favorite Service (RSS)
With that, we close down the darkly subverted year that was 2020, and look ahead to the light of 2021. As always, stay tuned to The PricePlow Blog, the PricePlow Podcast, @PricePlow on Instagram, and and PricePlow's YouTube channel!