Supplement News on PricePlow
Subscribe to PricePlow's Newsletter and Supplement News Alerts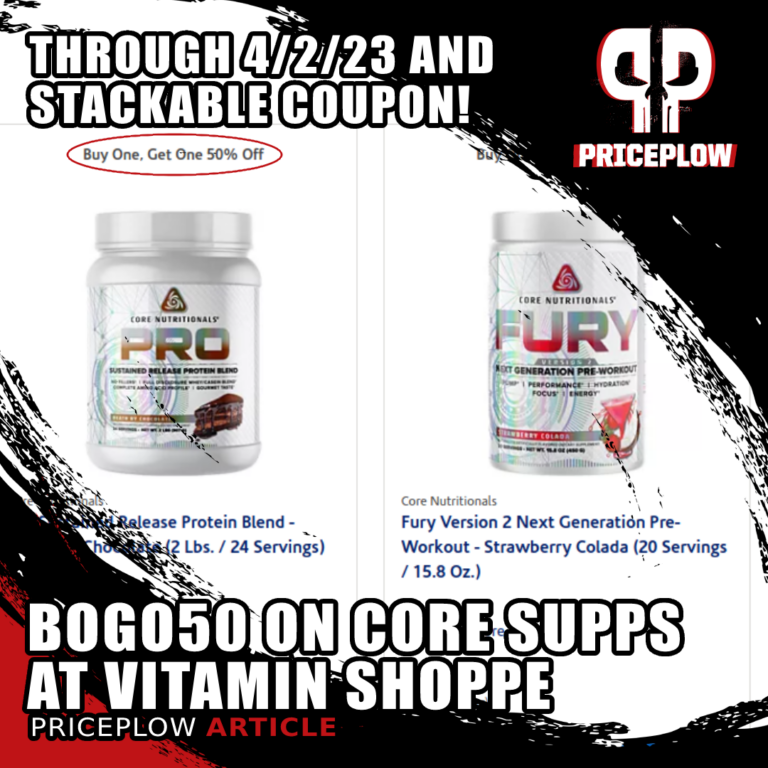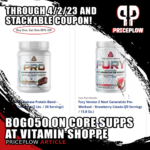 From all indications, the Core Nutritionals launch at Vitamin Shoppe has been a massive success, with a three-month introduction of the Core Fury v2 exclusively at the major retailer and now the original Moose Tracks PUDD'N flavor as well.
To […]

Continue Reading →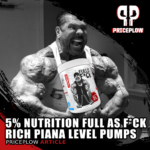 When it comes to getting that skin-ripping pump that makes you feel like you can keep on lifting for hours, nobody does it quite like 5% Nutrition. Rich Piana, the late founder of 5% Nutrition, was all about the […]

Continue Reading →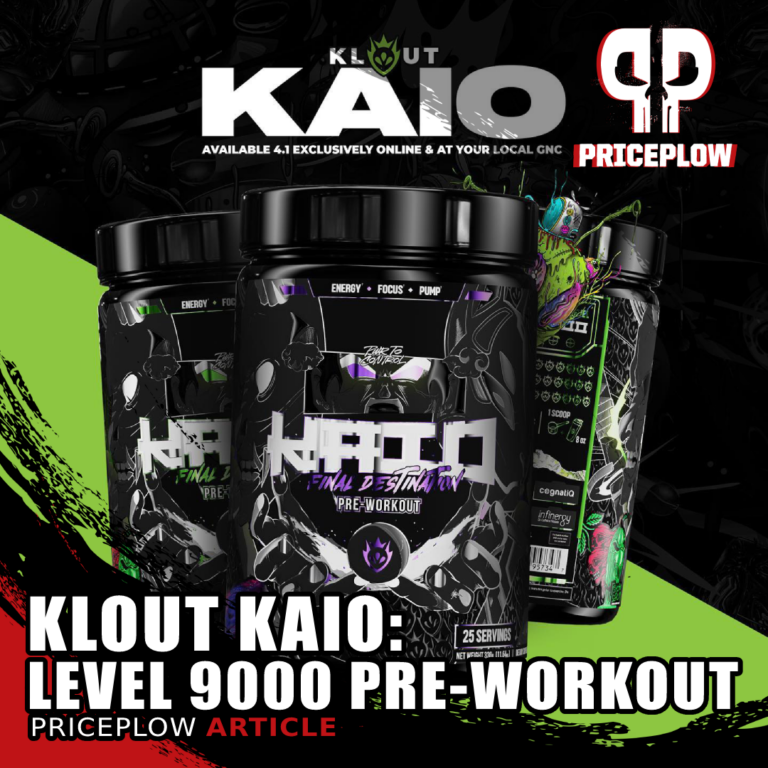 Klout has officially stormed the gates of the supplement industry, with a frenzy of supplement releases that can only be called an onslaught. PricePlow's brand to watch in 2023 is on a tear for their sophomore season, and up […]

Continue Reading →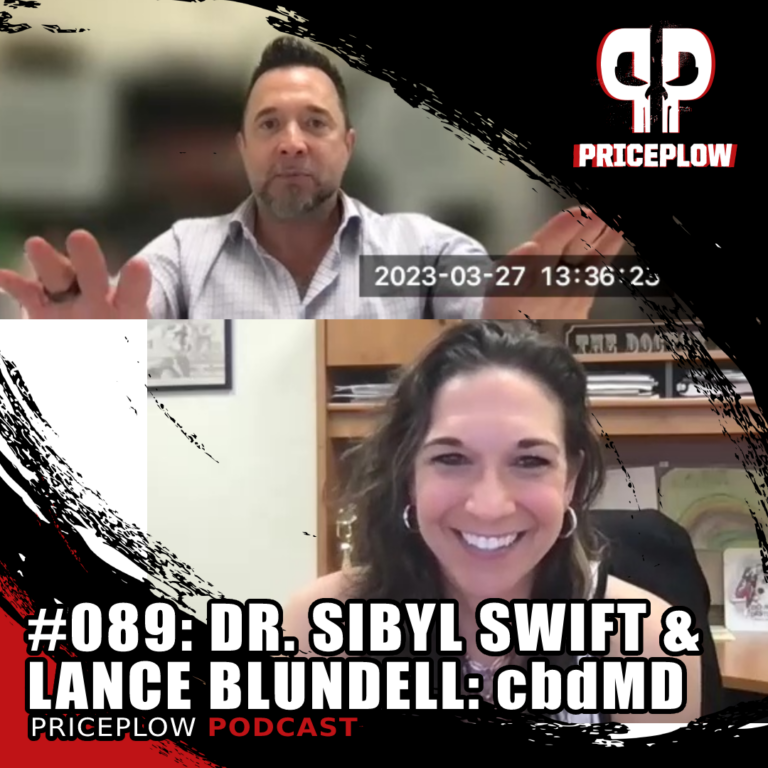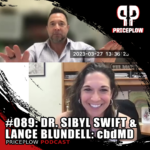 https://blog.priceplow.com/podcast/sibyl-swift-lance-blundell-cbdmd-089
On March 27, 2023 we hosted a tremendous conversation with Dr. Sibyl Swift and Lance Blundell of cbdMD, a premier hemp-based health solution company that sells CBD — and even THC — based supplements. In Lance's words, they are […]

Continue Reading →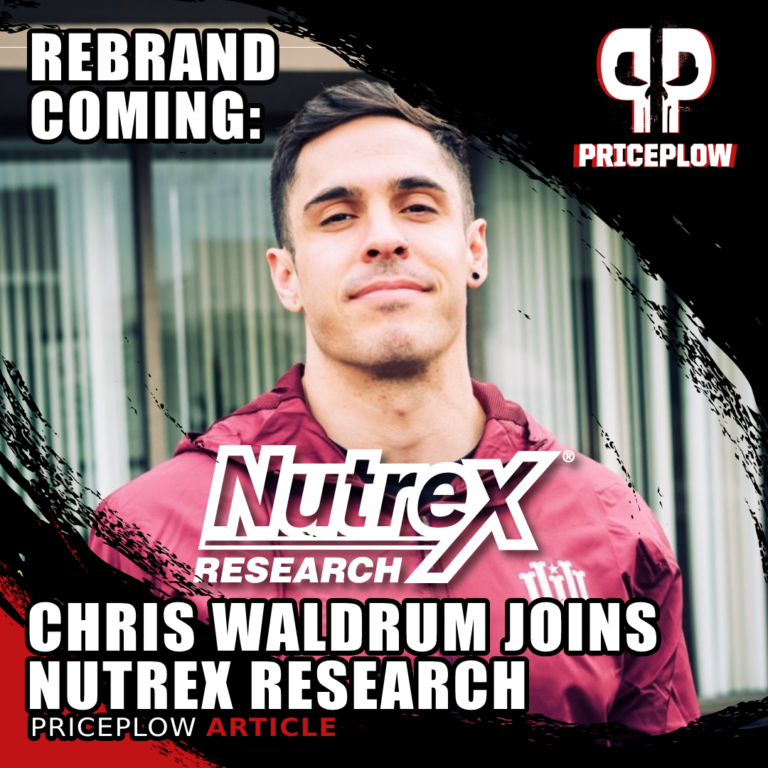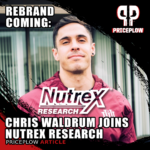 In November of 2022, we announced that Chris Waldrum sold Inspired Nutraceuticals, with big things to come from both parties. As Inspired has begun releasing several unique products (see our Inspired Nutra news page), the question remained what the […]

Continue Reading →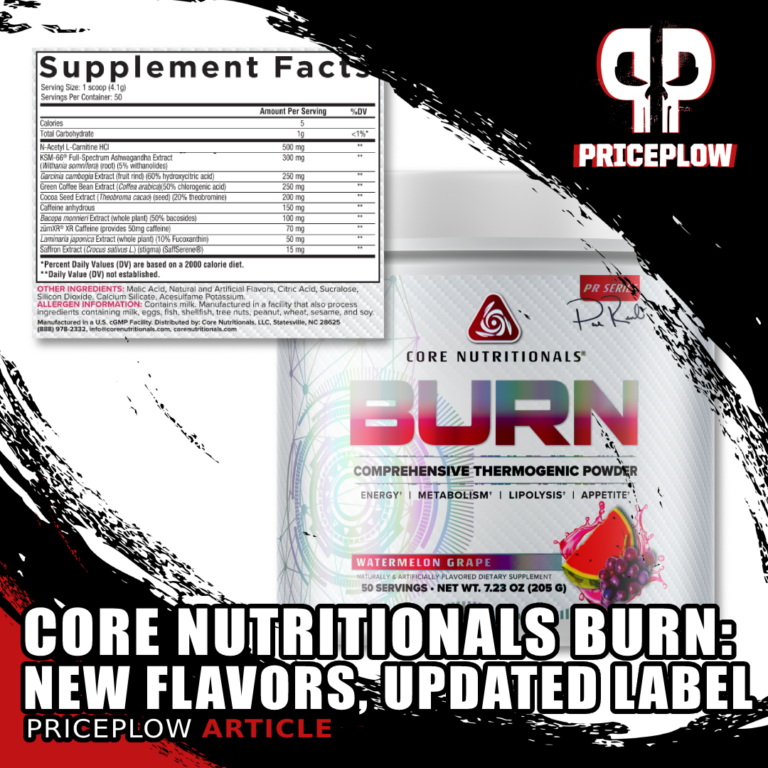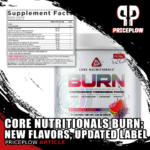 Natural bodybuilder Doug Miller founded Core Nutritionals in 2005. What pushed him into action was his realization that meal replacement proteins of the time were woefully inadequate, and Core MRP was born.
Since those simple beginnings, Core Nutritionals has become […]

Continue Reading →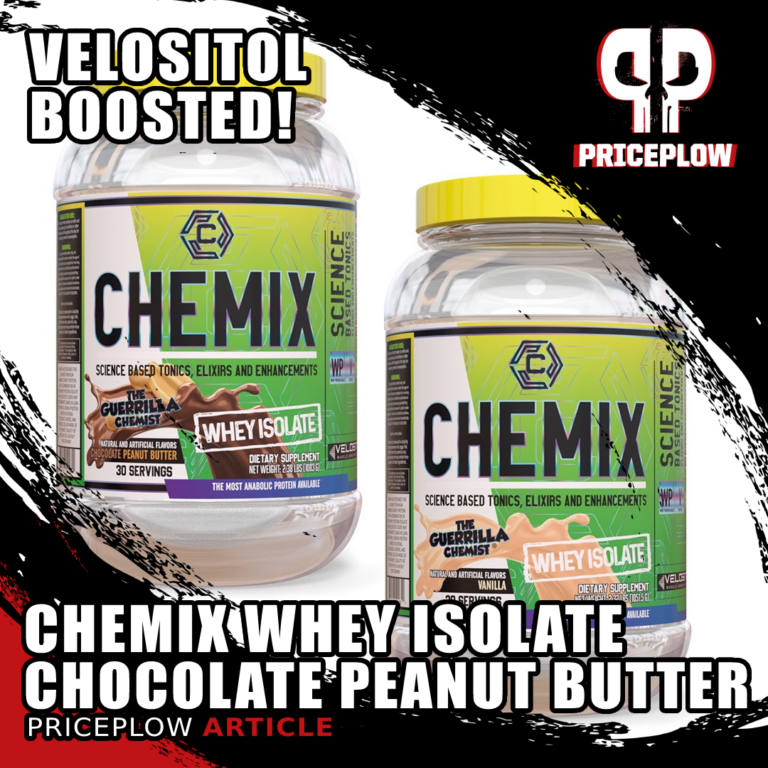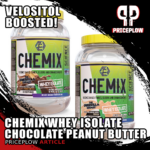 It's been too long since we visited with The Guerilla Chemist, co-founder of Chemix Lifestyle supplements. Last time we covered Chemix, we wrote about their muscle builder, Chemix Natabolic, nearly a year ago!
After a small lull in […]

Continue Reading →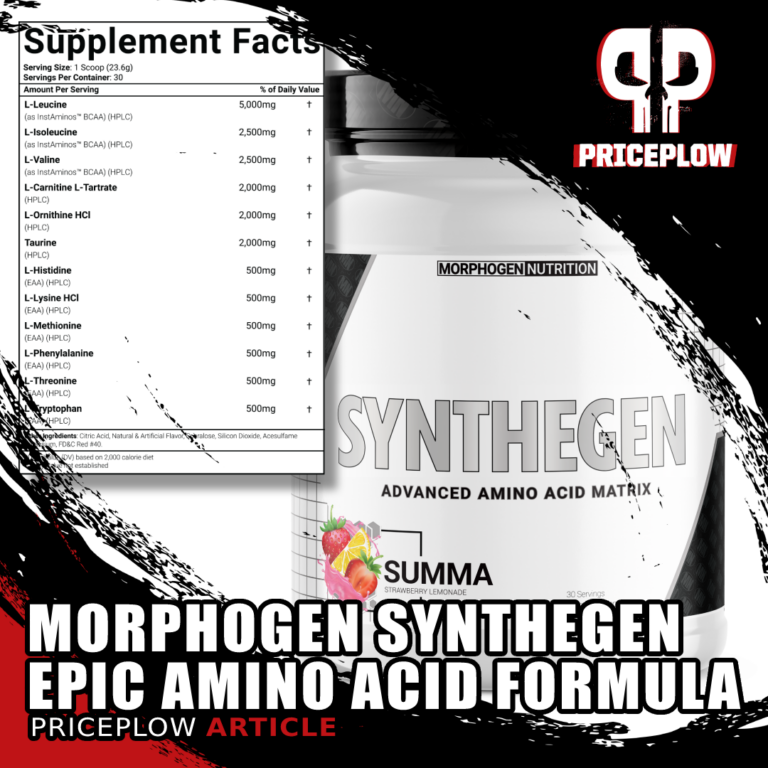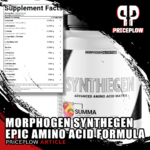 Morphogen Nutrition is one of the supplement industry's hottest brands, and a particular favorite of PricePlow. The formula covered in today's article exemplifies why.
We've made no attempt to conceal the fact that we're huge fans of Ben Hartman and […]

Continue Reading →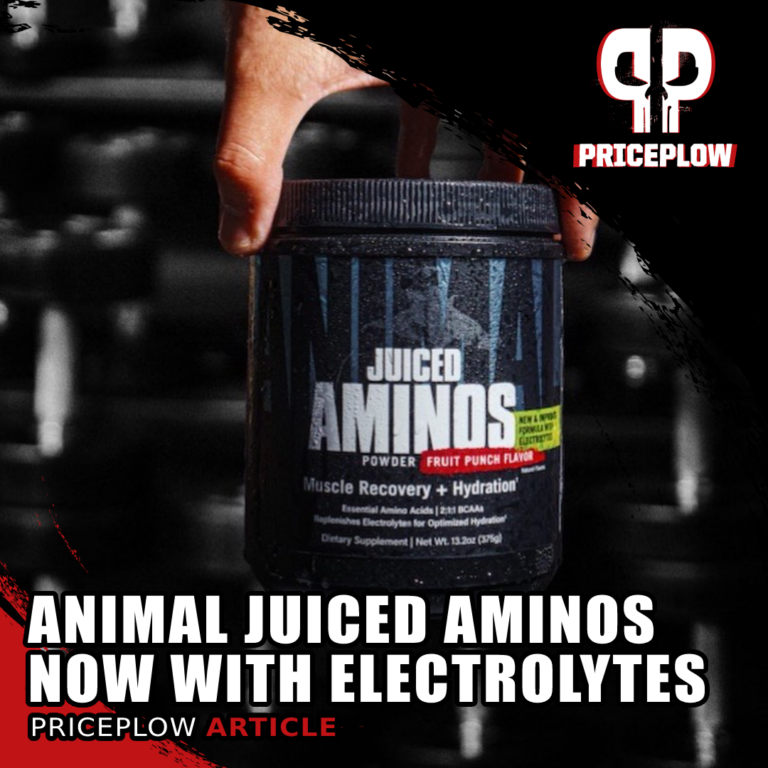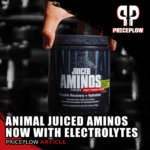 For decades, Animal Pak has been supporting athletes worldwide, with a massive "pak" of vitamins, minerals, and more meant for serious training. Over time, Universal Nutrition has expanded their Animal lineup, disclosing more and more of their formulas.
On the […]

Continue Reading →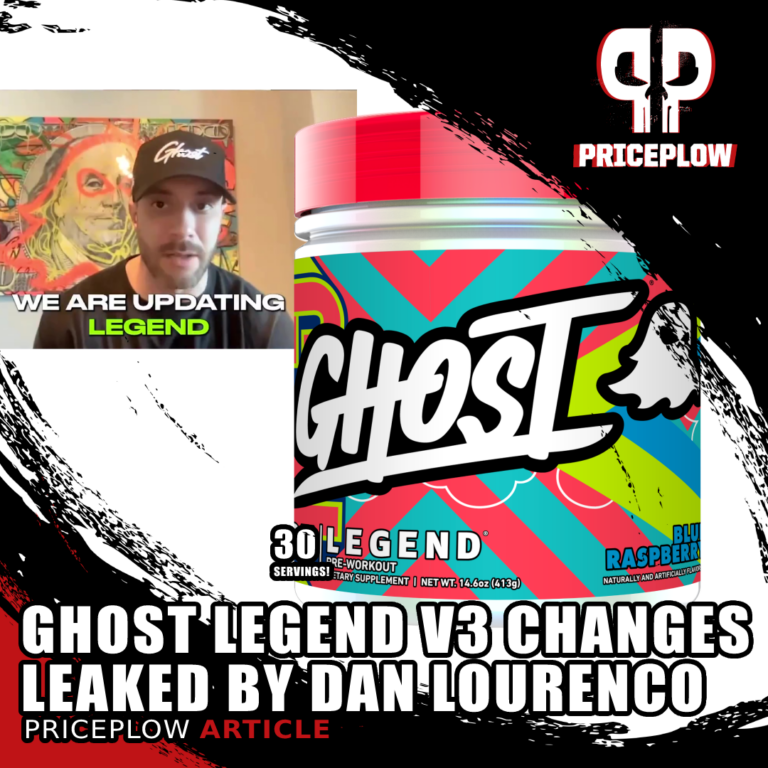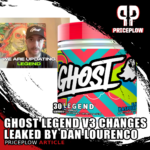 We recently had a great time with Dan Lourenço from Ghost Lifestyle on Episode #088 of the PricePlow Podcast to talk about all things Ghost, and some big news was unveiled.
No regular PricePlow readers will be surprised by our […]

Continue Reading →