Welcome to the PricePlow Blog
PricePlow is the the premier thought leader in the dietary supplement industry. We cover the science of supplements and help customers save.
Shop PricePlow to save on supplements or learn more about them below: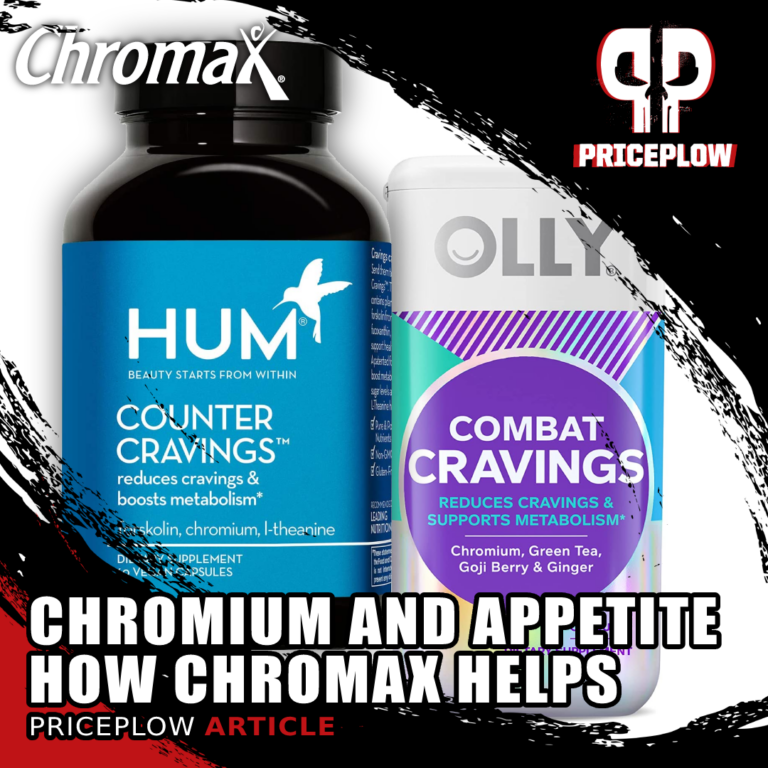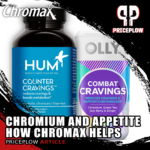 As the obesity epidemic rages on with no end in sight, it's forced many concerned dieters to take a step back and ask a simple question:
"Why am I always so hungry?"
As is often the case with broad questions, […]

Continue Reading →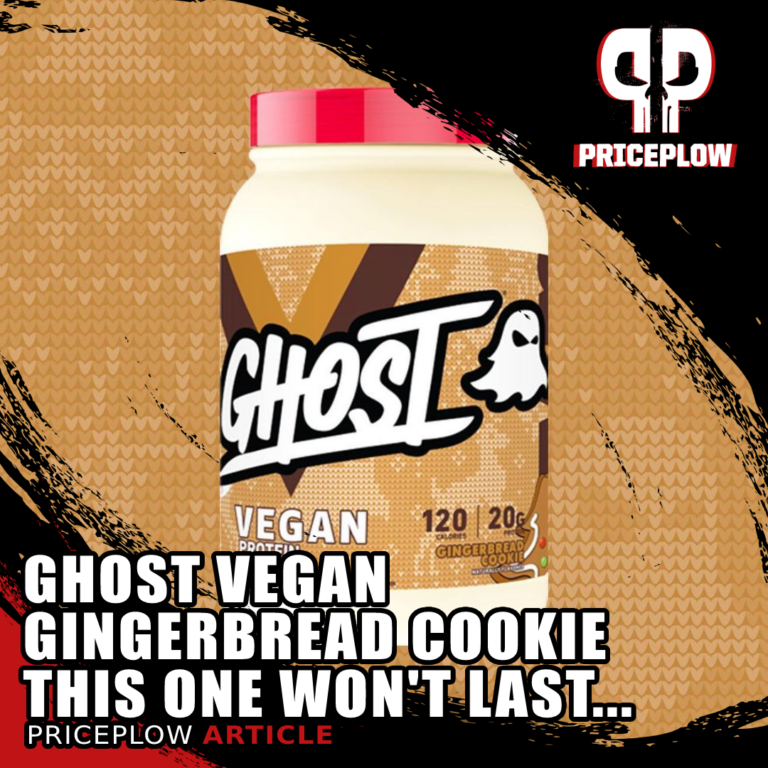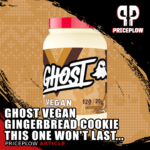 Christmas season is upon us, and in the supplement industry, that of course means limited-edition seasonal flavors! When it comes to festive flavors, nobody does it better than Ghost Lifestyle, who consistently put out some of the most creative and […]

Continue Reading →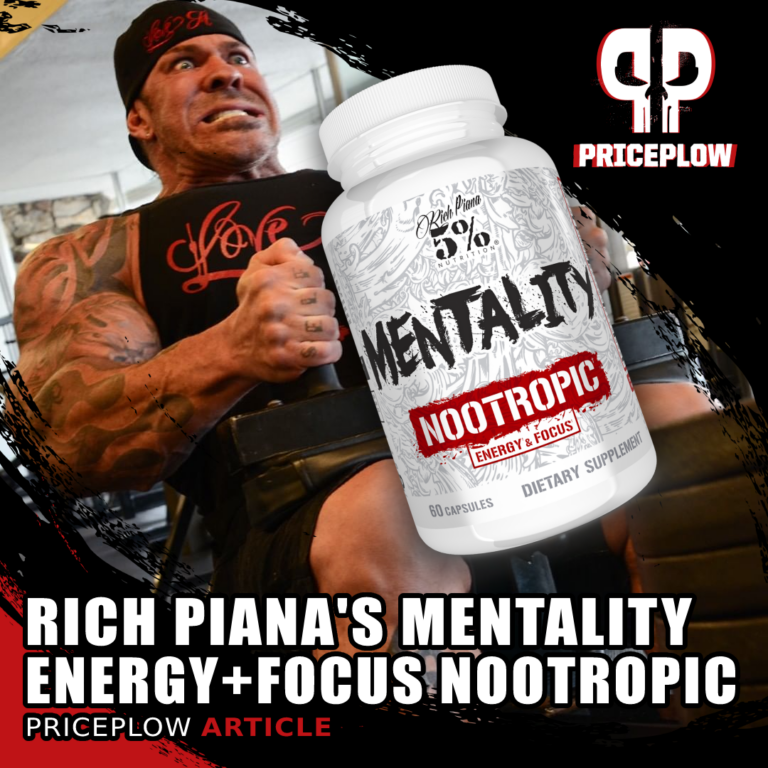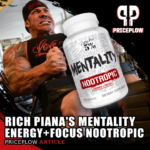 In the worldview of legendary bodybuilder Rich Piana, only 5% of the planet has the drive, determination, and discipline to truly fulfill their dreams. It was for the sake of this 5% that he founded 5% Nutrition. Piana wanted […]

Continue Reading →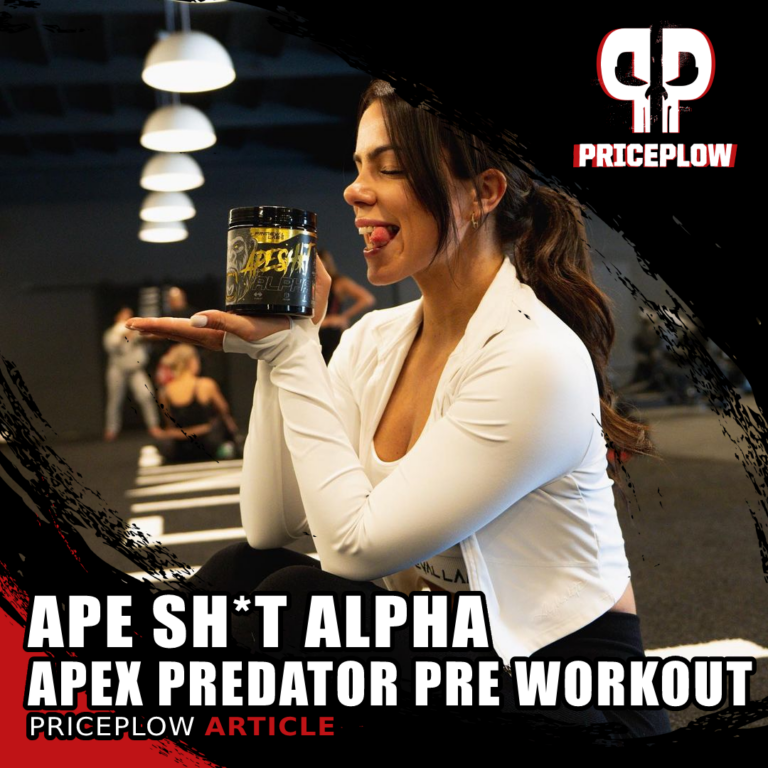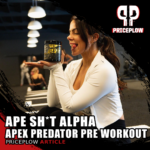 Apex predator: Also known as an alpha predator, is a predator at the top of a food chain, without natural predators of its own.
Primeval Labs is a supplement brand that tells you they are right there in their […]

Continue Reading →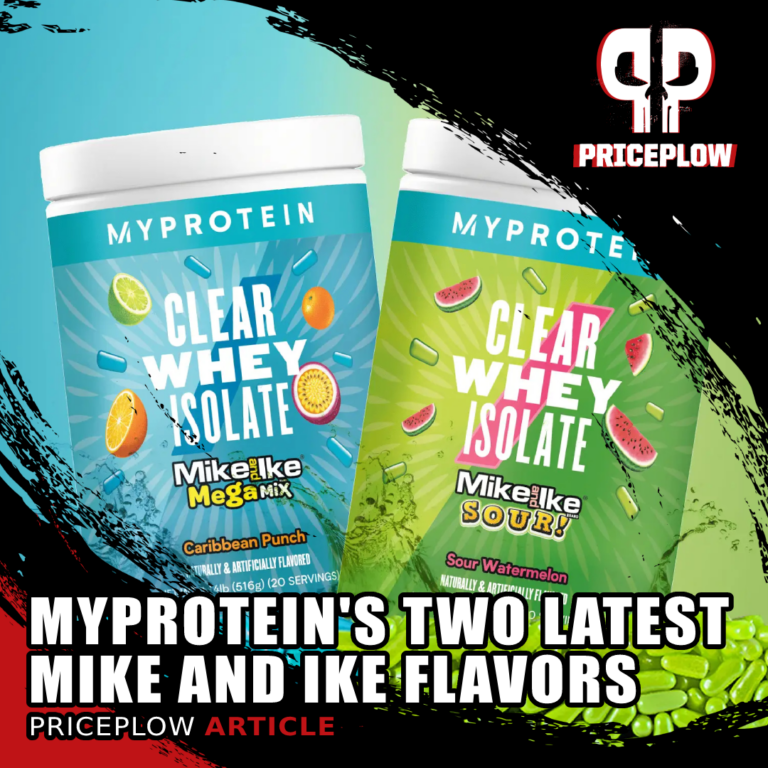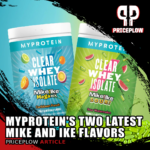 Myprotein is keeping the collab release cadence going strong – alongside a monstrously-dosed post-workout collab with Eddie Hall's All-in-One Protein, the supplement behemoth is getting back to their favorite product – Clear Whey Isolate – re-igniting another major collaboration […]

Continue Reading →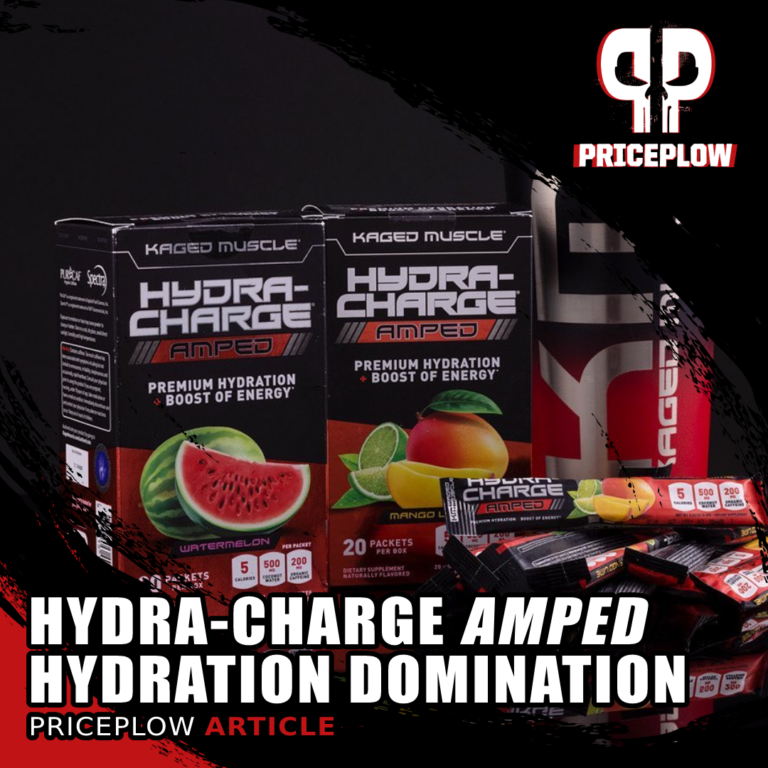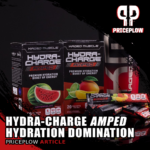 For years, we've been huge fans of Kaged Muscle's Supplements, which all began with the epic Pre-Kaged pre-workout supplement – one of the first major supplements to advertise naturally-sourced caffeine. The brand's legendary status was solidified with their release […]

Continue Reading →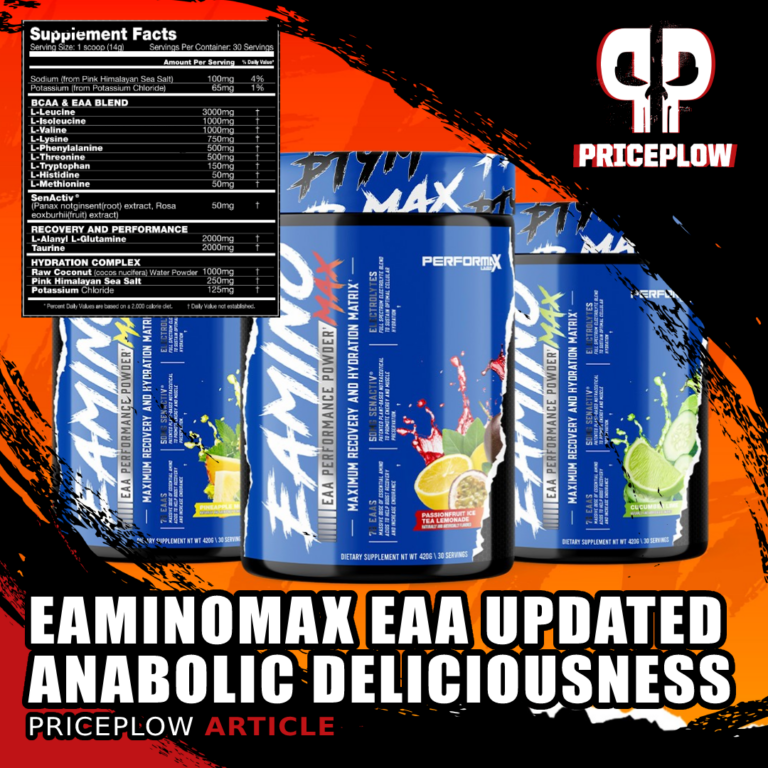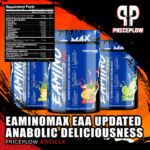 EAminoMax from Performax Labs is an incredible intra-workout supplement designed to help stimulate muscle synthesis with a carefully formulated blend of amino acids, mixed in the precise ratios for optimizing hypertrophy and recovery.
The main selling point of EAminoMax is […]

Continue Reading →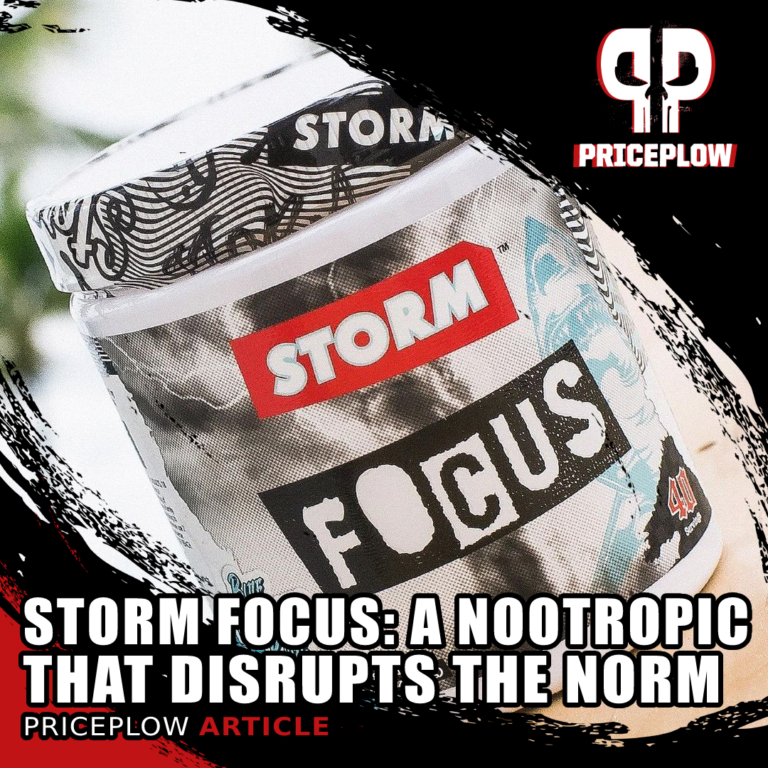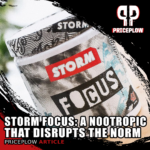 A Storm's a brewin…
A hot new brand has hit the supplement scene, and in 2021, in a time with few new brands coming to market, that's a big deal. Their name is Storm, and smashed with an edgy […]

Continue Reading →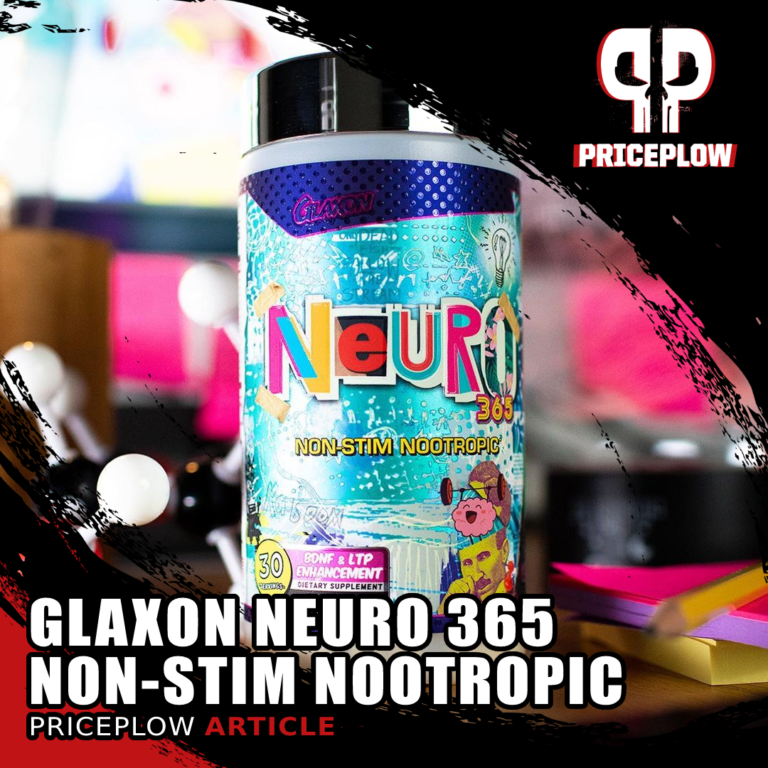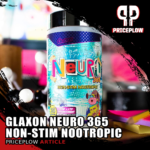 The name Glaxon is quickly becoming one of the supplement industry's watchwords for innovation, thanks to the science team's commitment to staying abreast of cutting edge research and also being first to find subtle, yet powerful, tweaks that optimize […]

Continue Reading →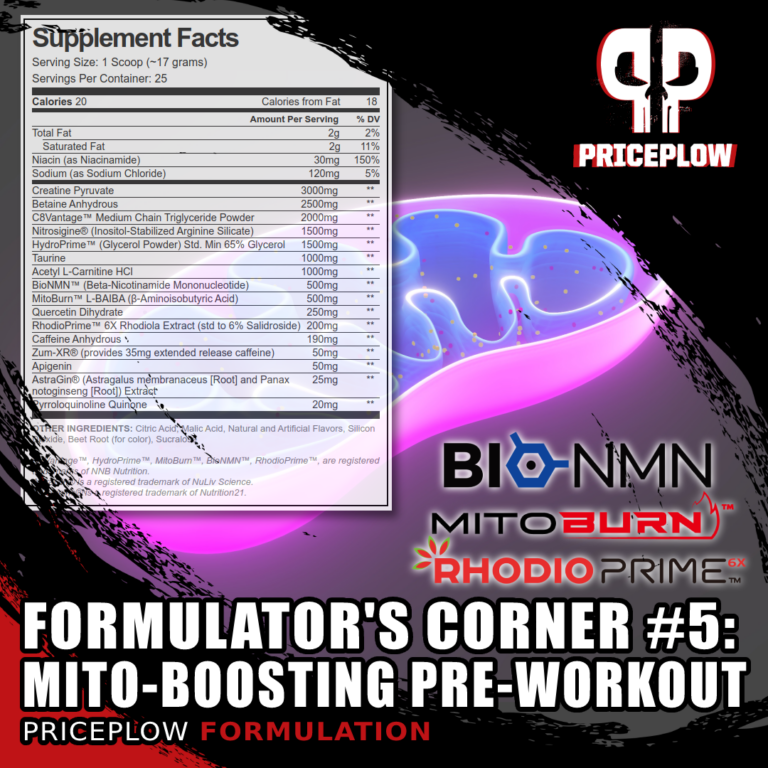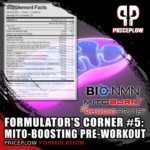 Over the years of running PricePlow, we've seen several generations of pre-workout supplements, ranging from insane energy boosters to well-rounded pump supplements to niche-specific muscle-building or fat-burning pre-workouts. We've run the gamut, and somewhere along the line, supplements in […]

Continue Reading →