Pre Workout Supplements

(Tag Archives)

This is the PricePlow blog's tag page listing posts about pre workouts.

Interested in pre workout supplements?
Subscribe to PricePlow's Newsletter and Pre Workout Supplements Alerts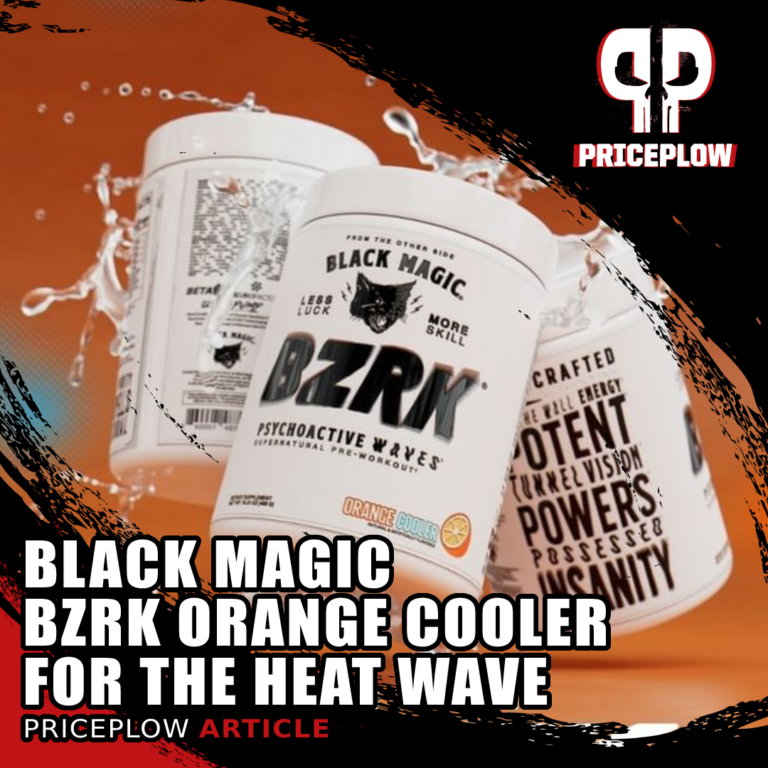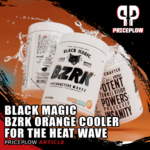 We're excited to announce that two tasty new flavors have been released by Black Magic Supply in June 2022, and we're going to cover one of them today. The first is in Black Magic's BZRK pre-workout, while the other, […]

Continue Reading →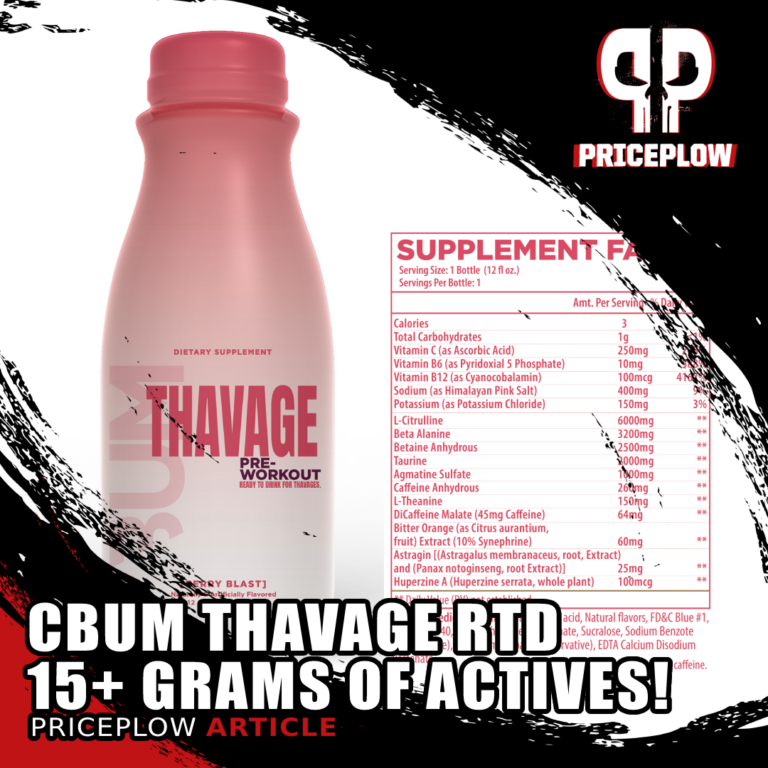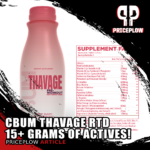 Trust us on this one — you have not seen an RTD (ready-to-drink) pre-workout supplement like this one.
When Chris Bumstead joined Raw Nutrition and launched his CBum line, one of his first actions was to release the Thavage Pre-Workout […]

Continue Reading →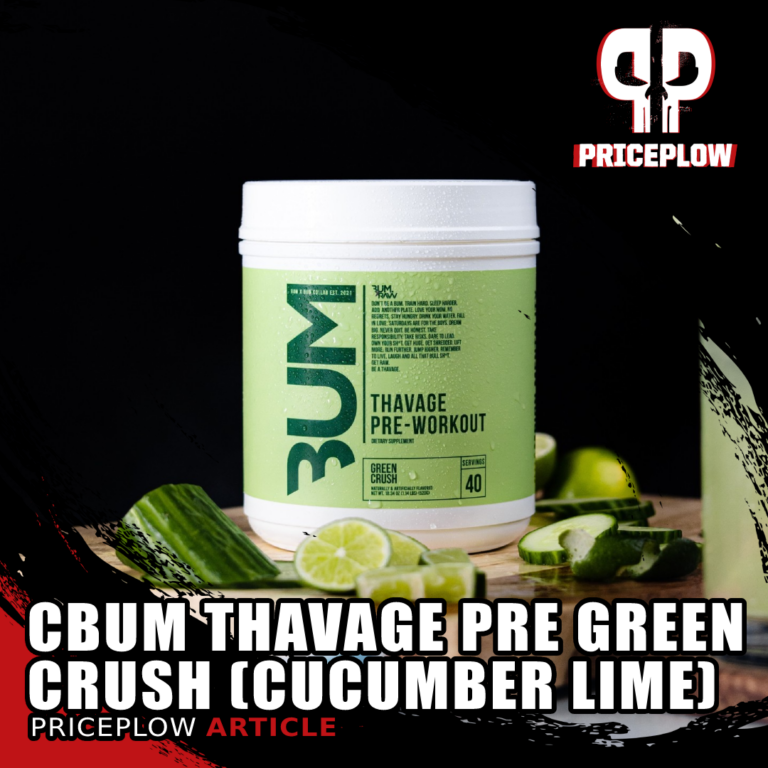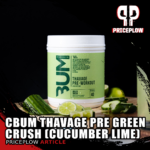 Last October, for PricePlow Podcast #052, we sat down with the Raw Nutrition team to discuss their partnership with Mr. Olympia winner Chris Bumstead.
If you didn't catch that episode of the podcast, or just need a refresher, check […]

Continue Reading →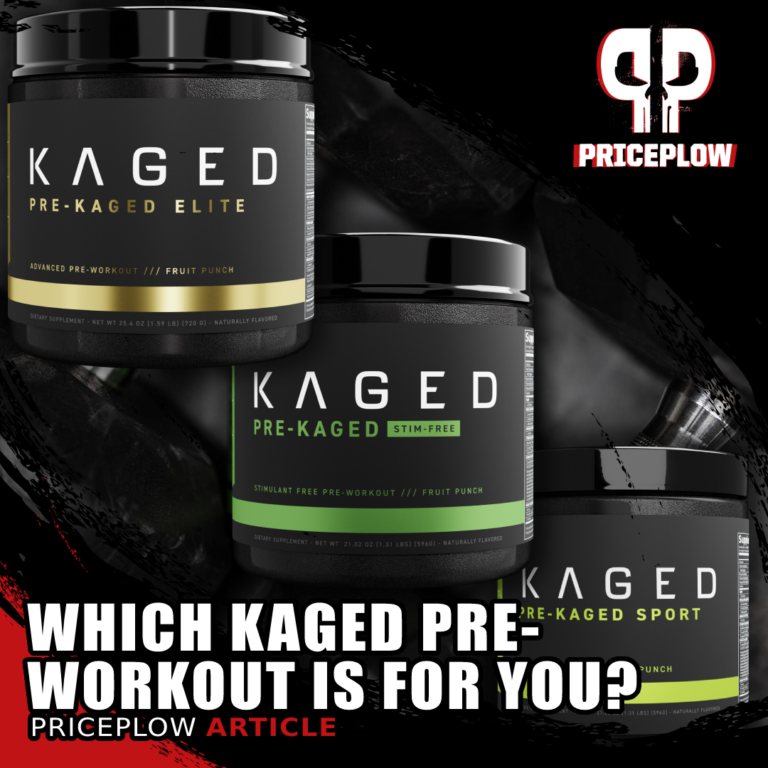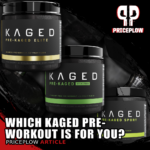 When it comes to phenomenal pre-workout supplements, there's one brand that stands out in the sea of sports nutrition companies: Kaged. Known for years as industry innovators thanks to their first supplement, Pre-Kaged, the company has since […]

Continue Reading →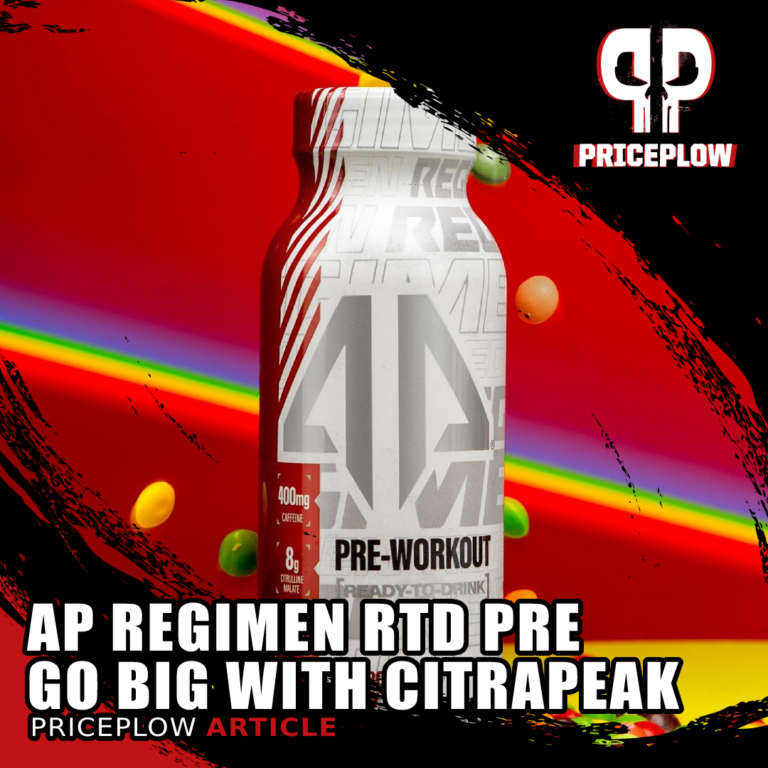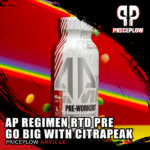 AP Regimen's Pre-Workout RTD is a ready-to-drink pre-workout supplement with 8 grams of citrulline malate, 2 more than its closest competitor!
If you've seen the fridge at your local gym, then you can probably agree that the ready to drink […]

Continue Reading →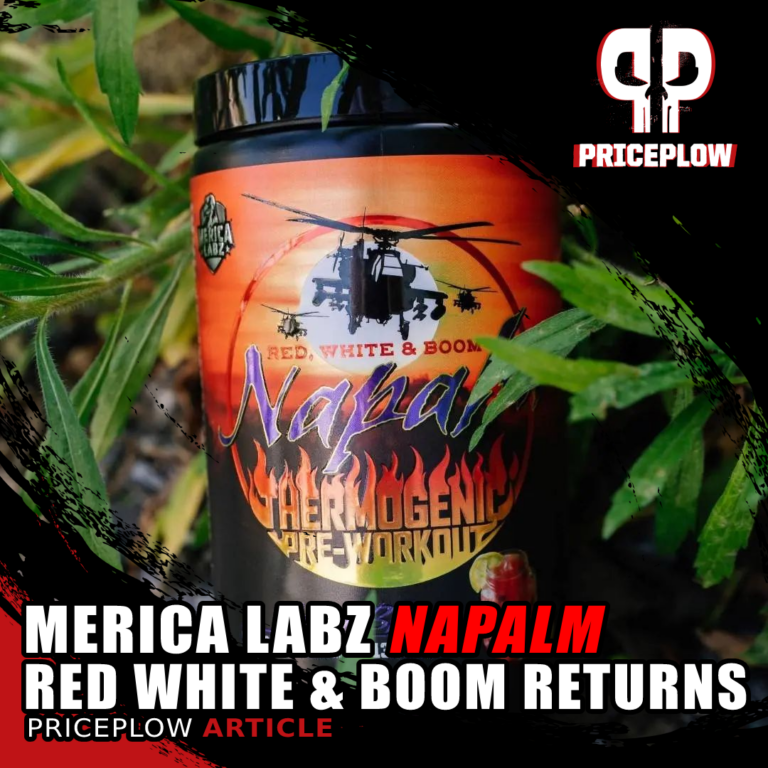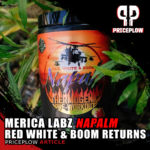 'Merica Labz has re-released the special thermogenic edition version of their flagship pre-workout Red, White & Boom. How do you possibly get better than BOOM? By turning up the heat with Napalm Red, White & Boom!
Napalm Red, White […]

Continue Reading →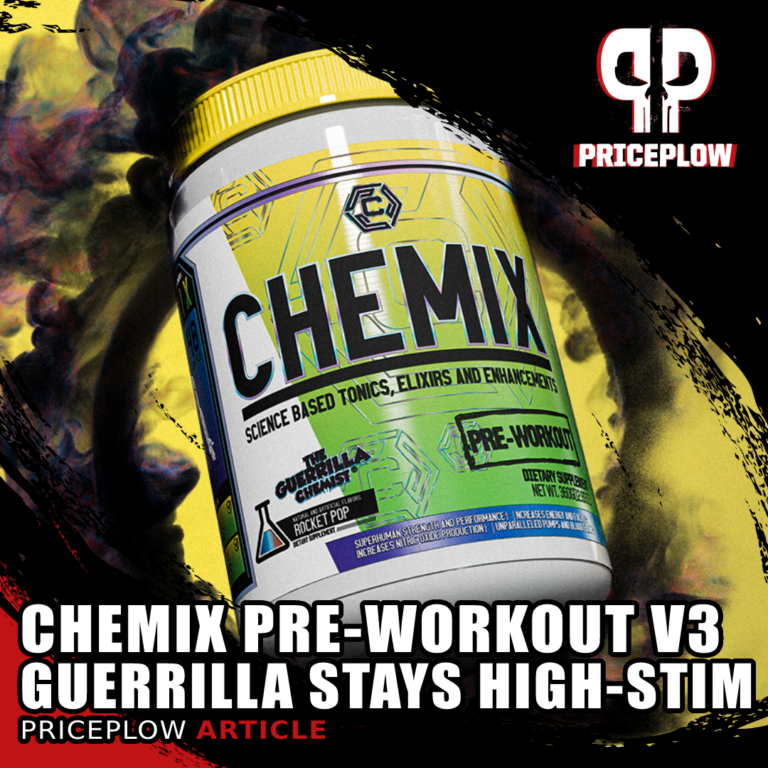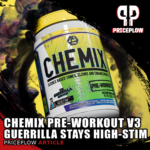 It's been a long time coming, but everyone's favorite underground chemist, The Guerilla Chemist, has finally dropped the latest version of his hit pre-workout supplement, Chemix Pre-Workout V3! Anyone who's into aggressive pre-workout supplements will take notice of […]

Continue Reading →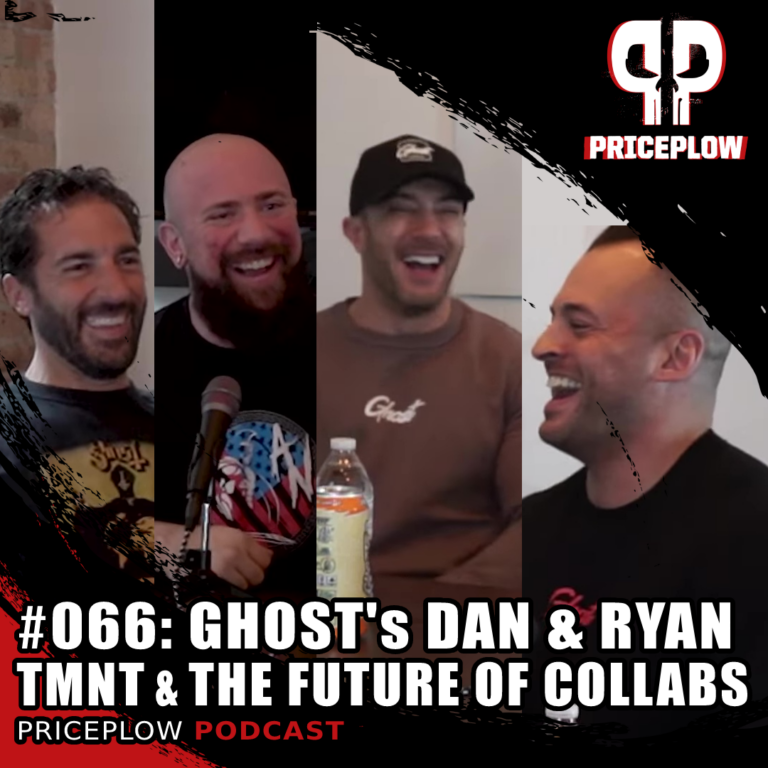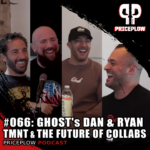 On April 18, 2022, Team PricePlow flew into Chicago, IL to visit the Ghost Lifestyle headquarters, celebrating the Ghost Teenage Mutant Ninja Turtles collaboration launch. After meeting up with CEO Dan Lourenço, CMO Ryan Hughes, and the rest of the […]

Continue Reading →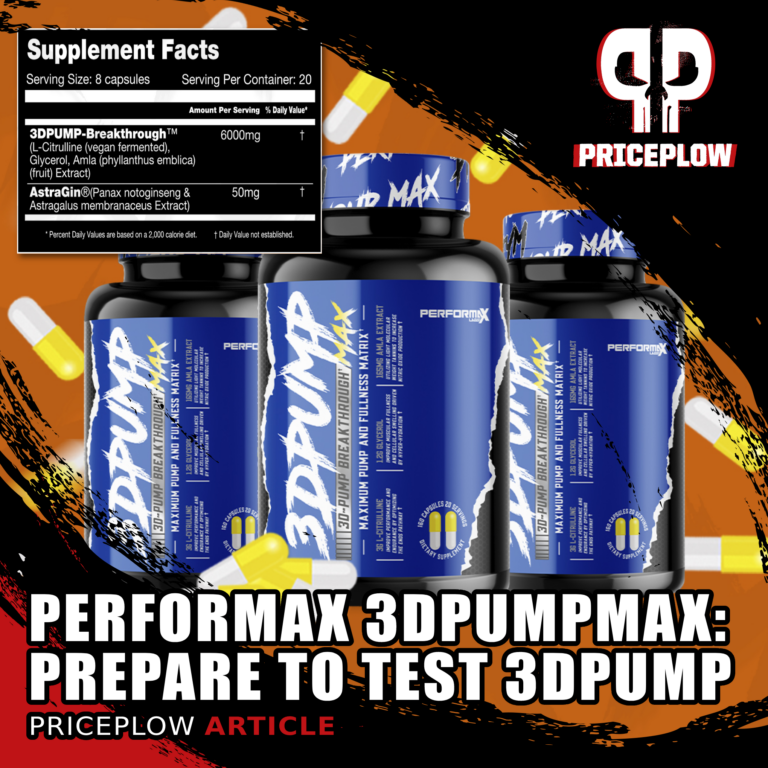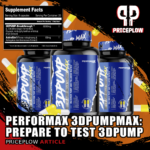 Looking for the best way to try the new 3DPUMP Breakthrough ingredient all on its own? Performax Labs 3DPUMPMax is the way to go, bringing it in 8 capsules!
After their wildly successful rebrand that included upgraded HyperMax Extreme and […]

Continue Reading →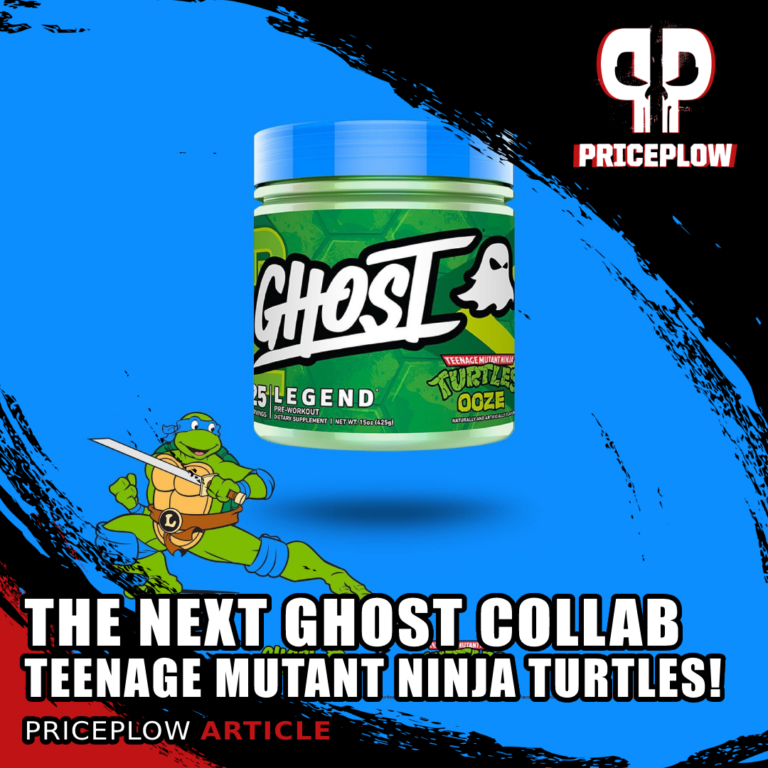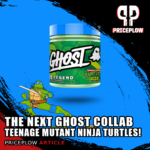 Ghost Lifestyle has announced a partnership with Teenage Mutant Ninja Turtles, shipping "pizza" boxes with four different supplements in OOZE flavor: UK Legend, Pump, Gamer, and Gamer Non-Stim!
Heroes of the sports supplement industry — Ghost Lifestyle — have announced […]

Continue Reading →