Pre Workout Supplements

(Tag Archives)

This is the PricePlow blog's tag page listing posts about pre workouts.

Interested in pre workout supplements? See all Pre Workout Supplements on PricePlow
Subscribe to PricePlow's Newsletter and Pre Workout Supplements Alerts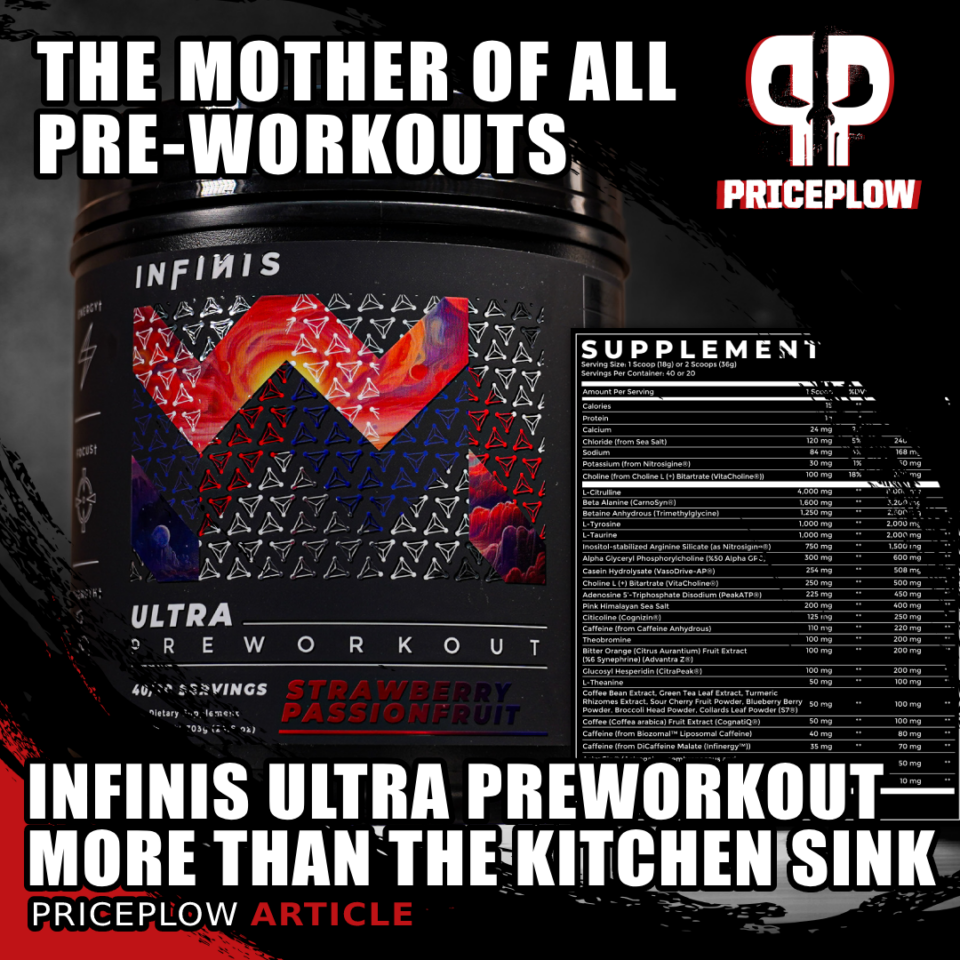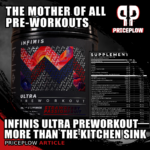 You've been waiting for it — today we've got a real doozy for you.
Infinis Ultra Preworkout – The Ultimate Kitchen Sink Formula
Newcomer Infinis is debuting their pre-workout supplement and it has, well, everything.
It's been a long time since we saw anything this loaded with patented and trademarked designer ingredients. An 8-gram[…]
Continue Reading →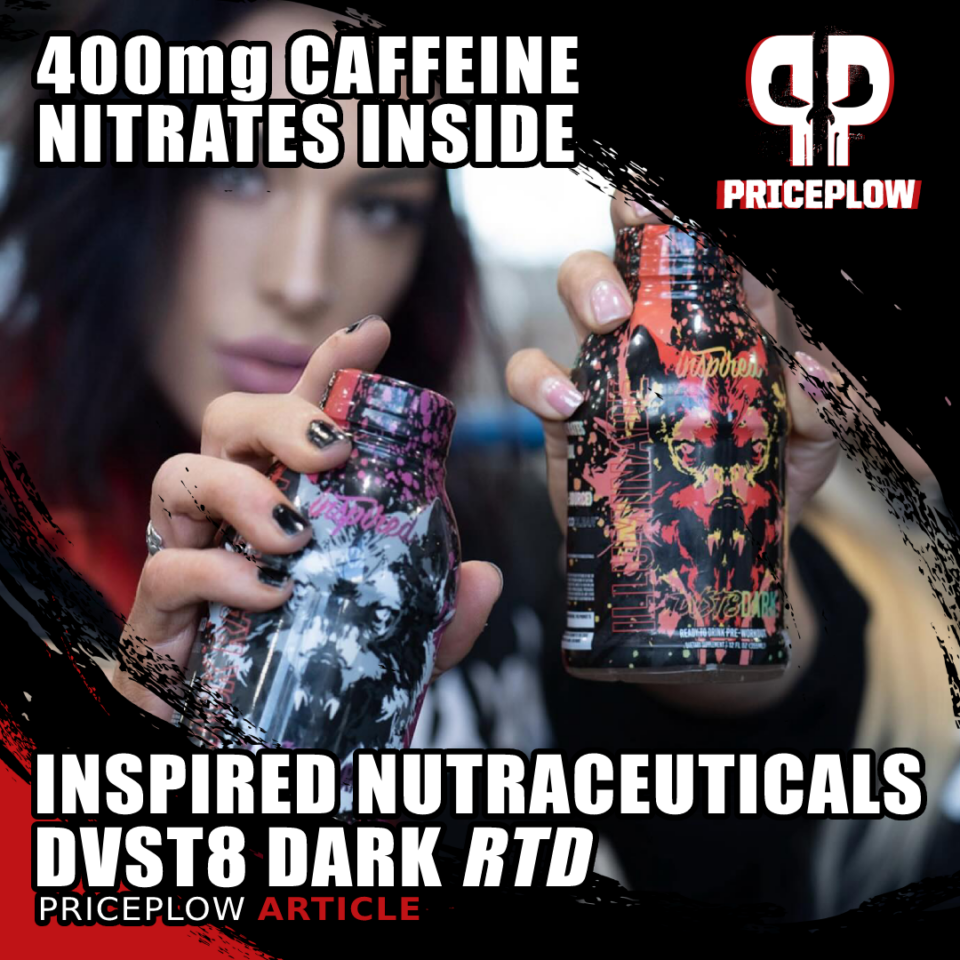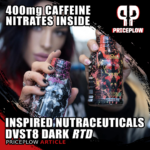 Back in July, we covered Inspired Nutraceuticals' DVST8 DARK Pre-Workout – a formula for anyone who wants to hone their edge. Or in Jungian terms, integrate their shadow. It's an impressive formula in many ways, featuring some novel ingredients and generous doses of familiar ones.
DVST8 Dark Now in
RTD
Form
Well, now […]
Continue Reading →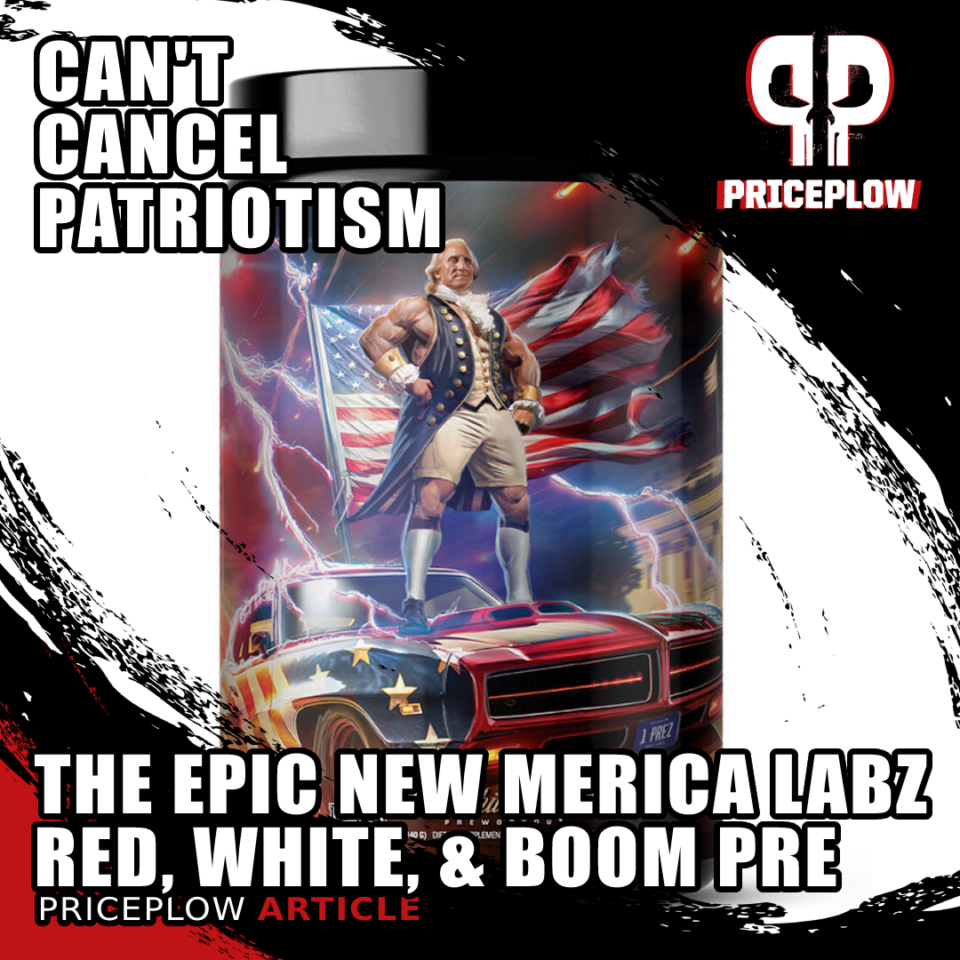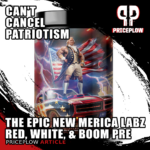 The Thanksgiving holiday is one of America's finest cultural traditions. And this year, patriots, you will all have one more thing to be thankful for.
'Merica Labz Red White & Boom – 2023 Update!
The legendary 'Merica Labz Red White & Boom pre-workout has received a "facelift" (to put it lightly), and you will not[…]
Continue Reading →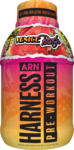 Arms Race Nutrition, the active sports supplement company co-owned by Doug Miller and Julian Smith, is well-known for their Harness pre-workout supplement. But sometimes, you want some on-the-go, no mixing necessary.
On November 10, 2023, the team announced the forthcoming Arms Race Nutrition Harness RTD,[1] a ready-to-drink pre-workout supplement with about 355 milligrams […]
Continue Reading →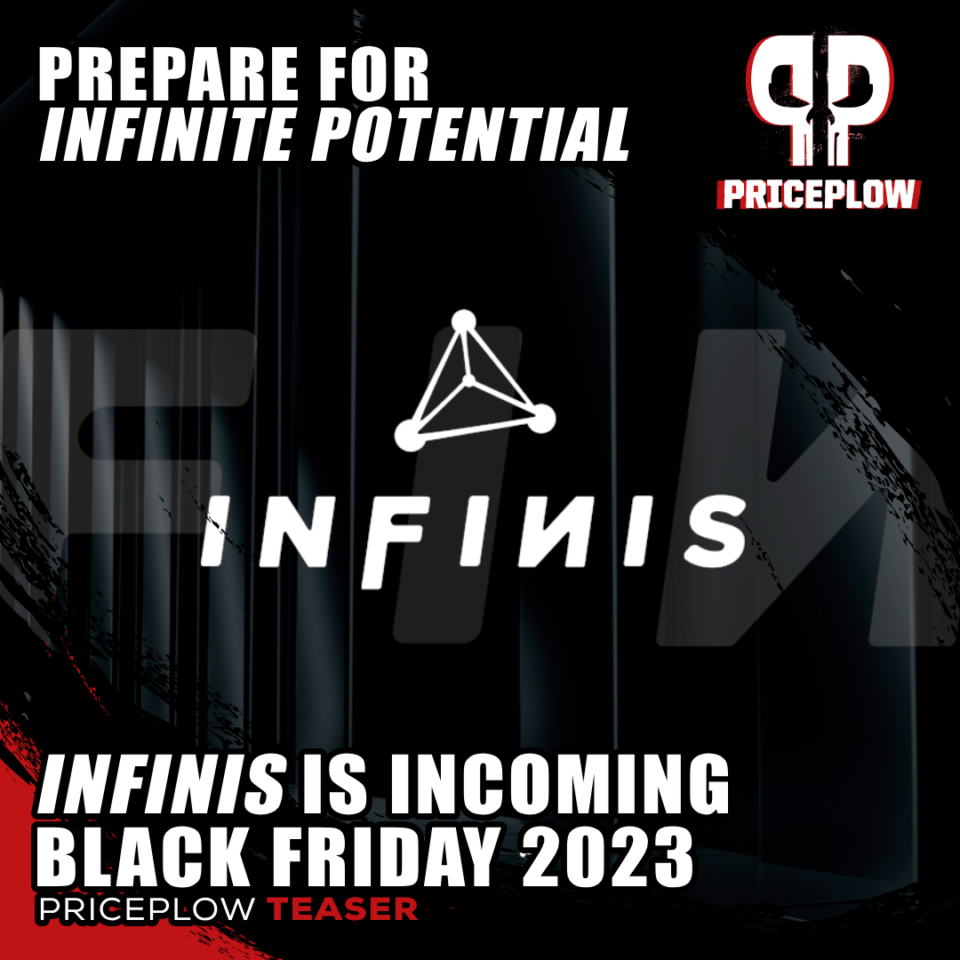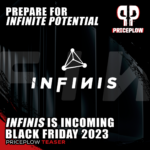 PricePlow is proud to unveil a new brand launched on Black Friday 2023:
INFINIS Nutrition
With a tagline of Infinite Potential, they posted the following images to the @InfinisNutrition Instagram:
They've now teased a pre-workout and a greens formula:
Infinis Ultra Pre-Workout
You want everything in a pre-workout supplement — from pumps to […]
Continue Reading →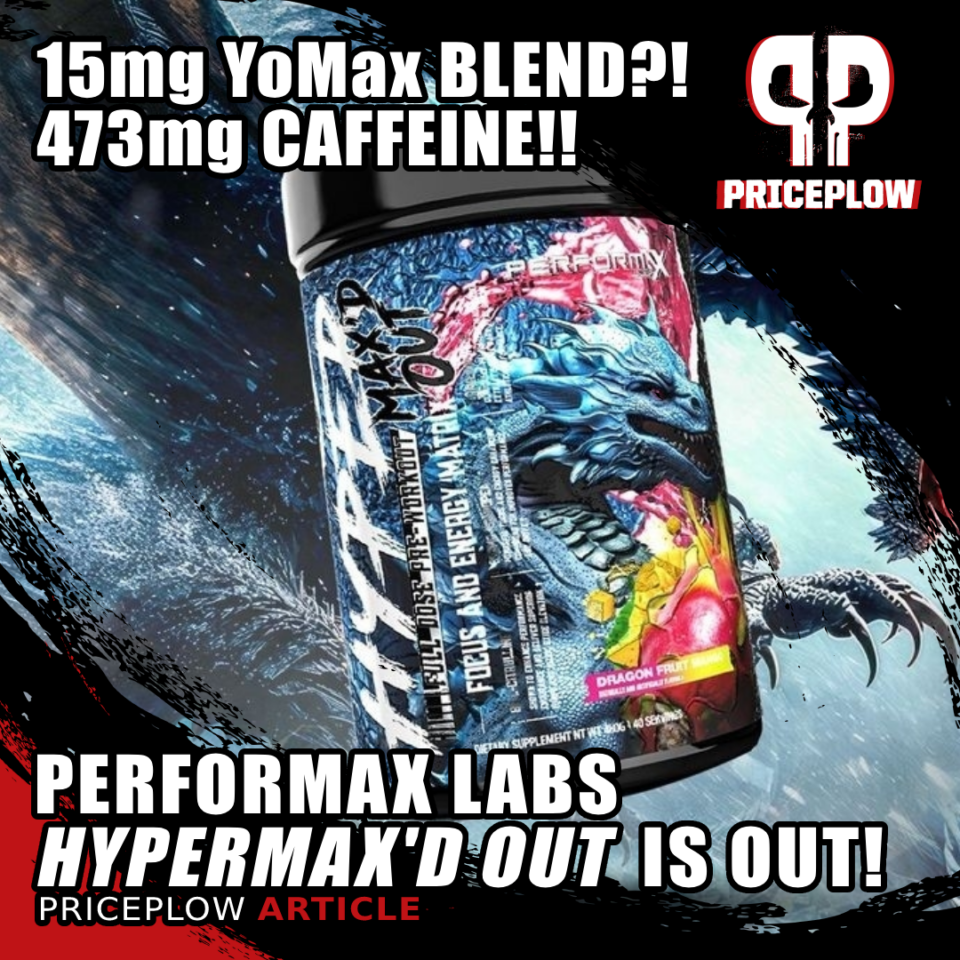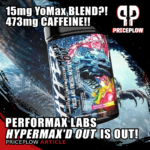 Stop the presses! Performax Labs, a brand designed for serious athletes, has just released a new limited-edition pre-workout formula – and it's come ahead of all of the Black Friday 2023 launches out there. Most are familiar with the incredible HyperMax Extreme formula, but this is on a whole new level…
Meet HyperMax'D[…]

Continue Reading →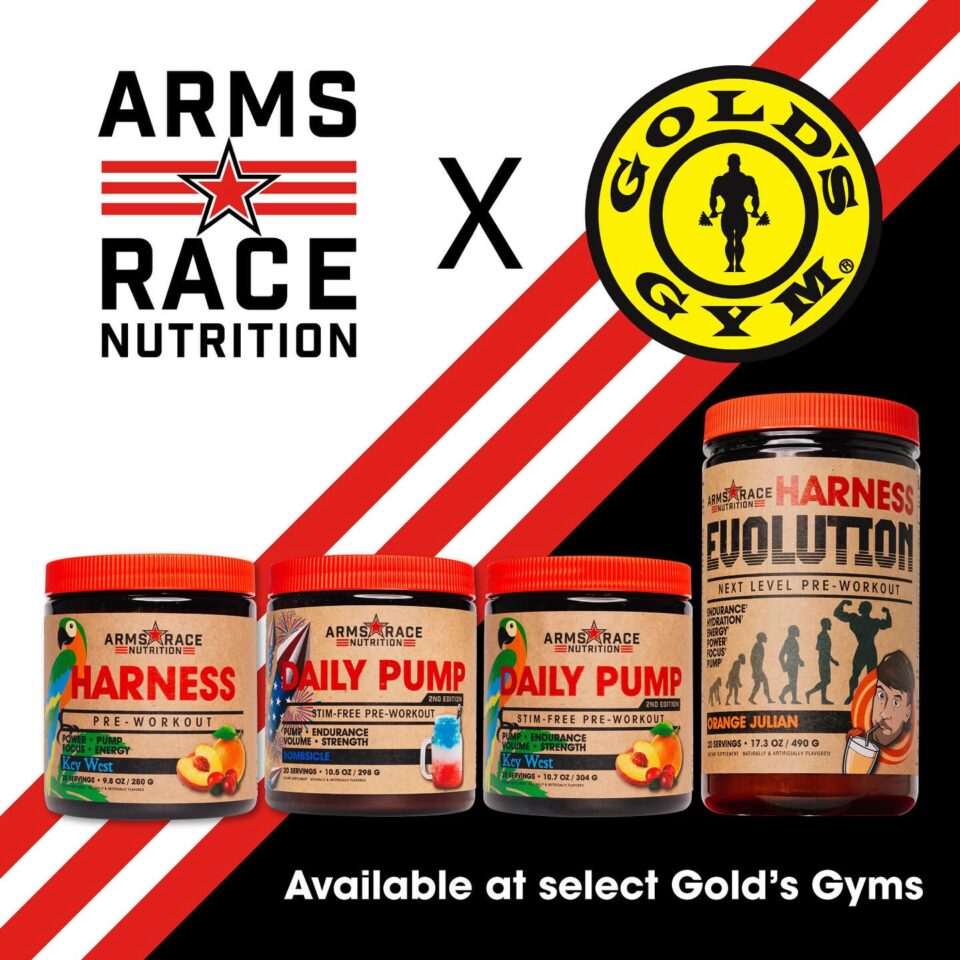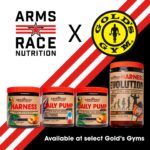 If there's one thing that Arms Race Nutrition is not, it's average. The upshot sports nutrition brand, led by Doug Miller and Julian Smith, is not run-of-the-mill by any stretch of the imagination. They don't rely on a catalog of copycat formulas nor do they use simple, ordinary flavors.
Now, ARN is taking itself […]
Continue Reading →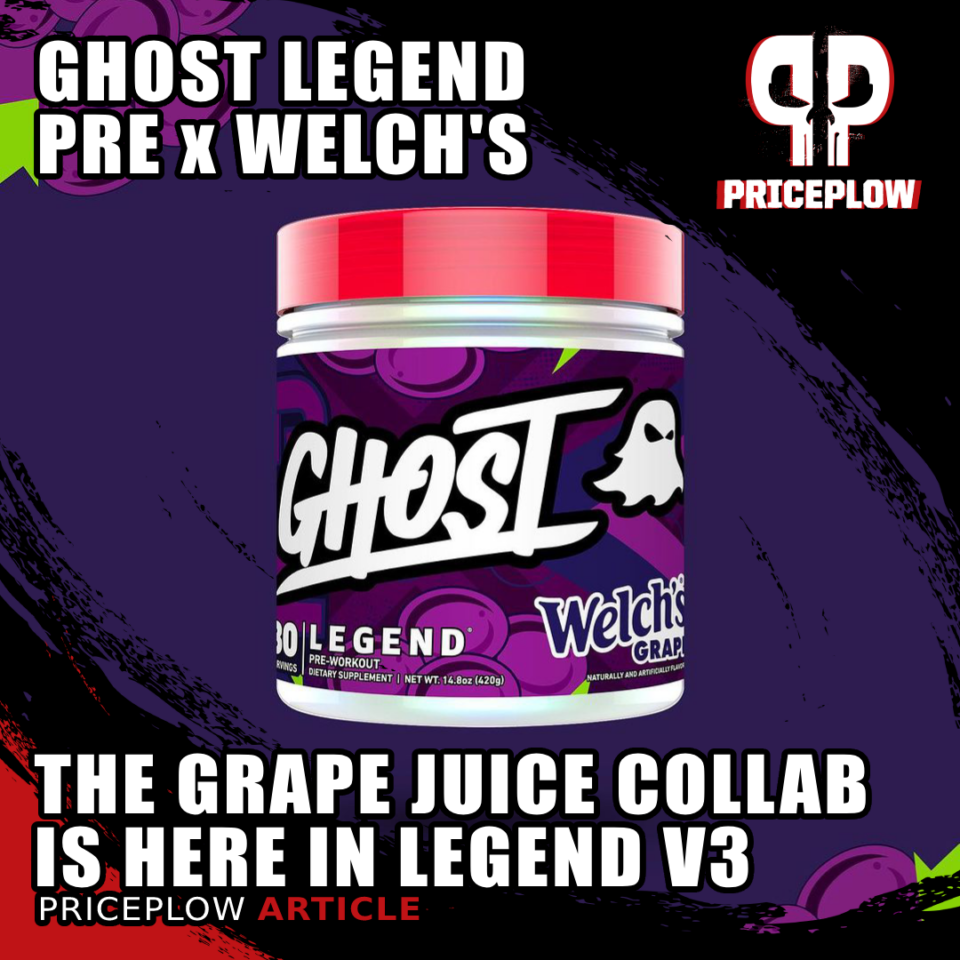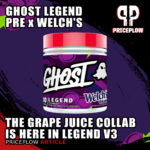 It's collaboration season and it has been a doozy of a week for GHOST. On October 23rd, GHOST launched the fifth installment of their collaboration with Christian Guzman, famed social media athlete, which resulted in two new SKUs for your gym bag: GHOST CG Focus in a new strawberry lime flavor, and a brand new […]
Continue Reading →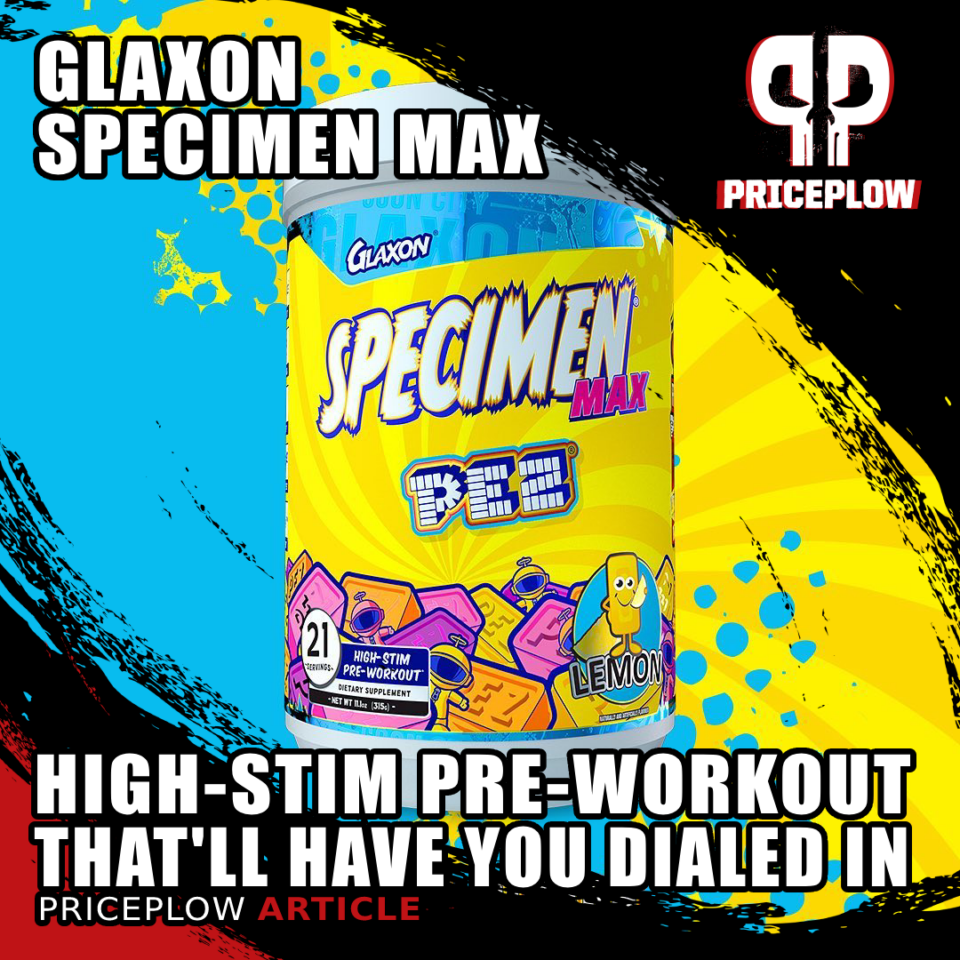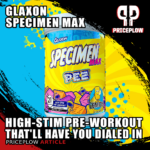 Glaxon is one of the supplement industry's hottest brands. While there are several reasons for this, one stands out above the rest: Glaxon's science team is top notch. Its innovative, rigorous approach to supplement formulation constantly sets new industry trends and standards.
Earlier in the summer we covered Glaxon's now-famous collaboration with the PEZ […]
Continue Reading →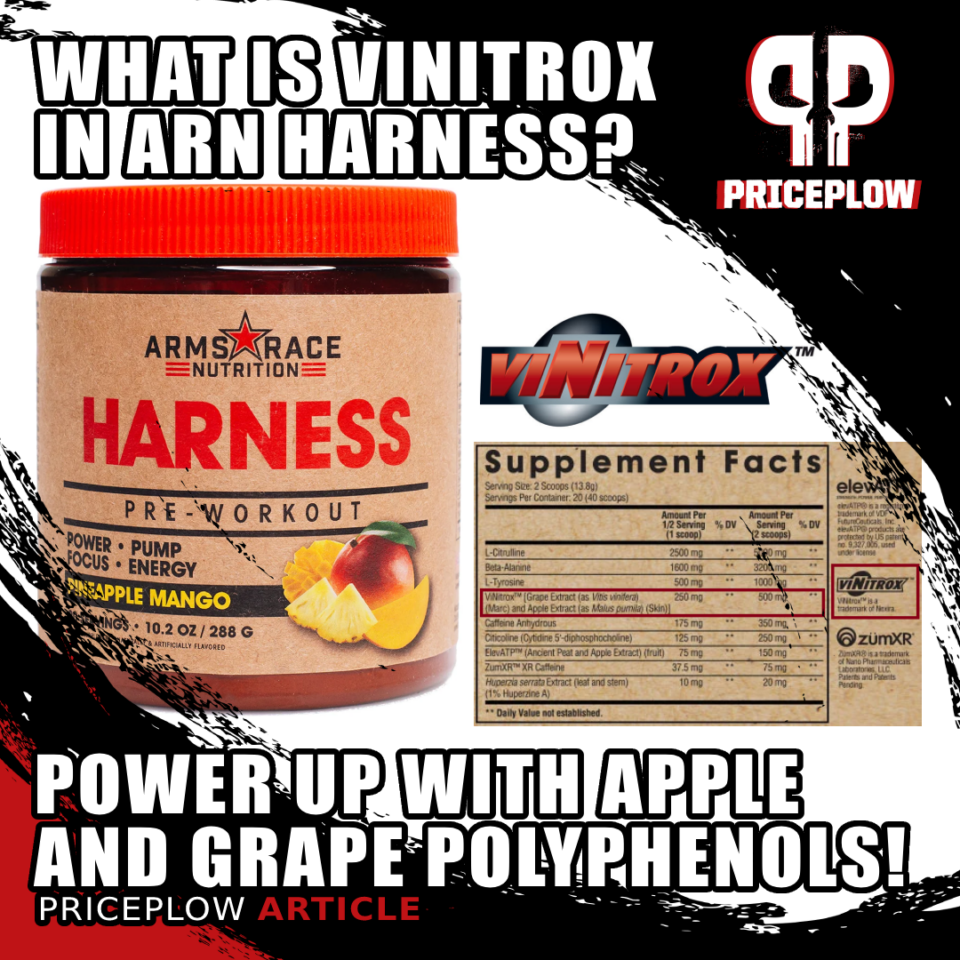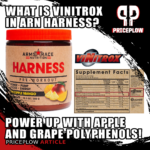 You've probably heard about the cardiovascular and performance-related benefits of nitric oxide (NO), a gaseous molecule that triggers vasodilation by relaxing the smooth muscle lining of arterial tissue. Expanding arterial diameter reduces blood pressure and heart rate, which has two important benefits. First, it can enhance athletic performance and aid recovery through improved circulation.[1] Secondly, […]
Continue Reading →