Protein Powder

(Tag Archives)

This is the PricePlow blog's beef protein tag page.
See our Best Protein Powder buyer's guide if you're not sure what to get.
To see all products in this category, see the PricePlow Protein Powder category
Subscribe to PricePlow's Newsletter and Protein Powder Alerts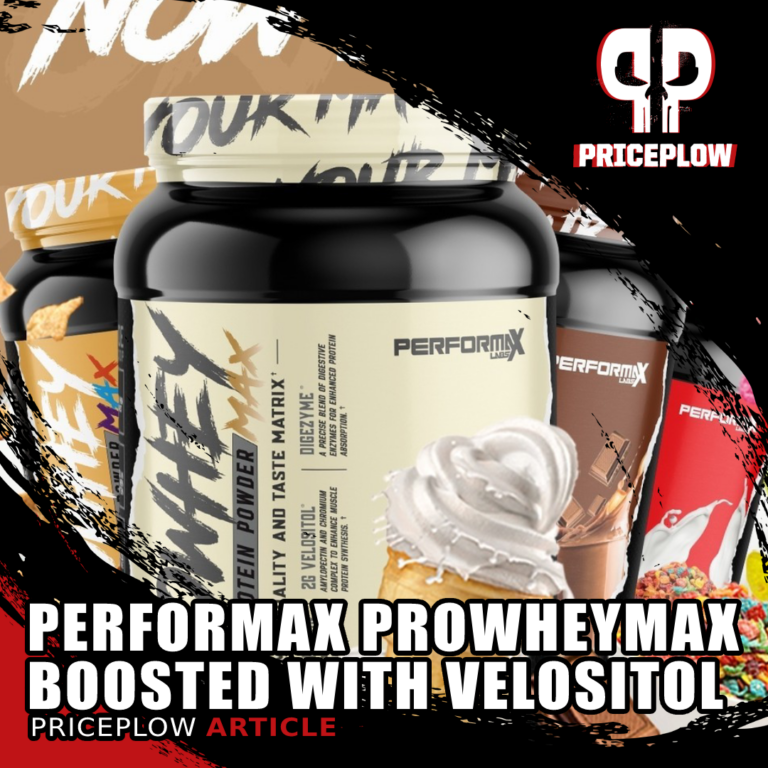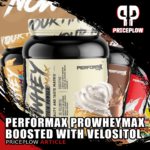 Performax Labs, the longstanding science-based supplement brand with hard-hitting, powerful formulas, has been a touch quiet after coming off of a massive recharge with some incredible pre-workout (HyperMax and VasoMax) and weight loss (OxyMax) formula […]

Continue Reading →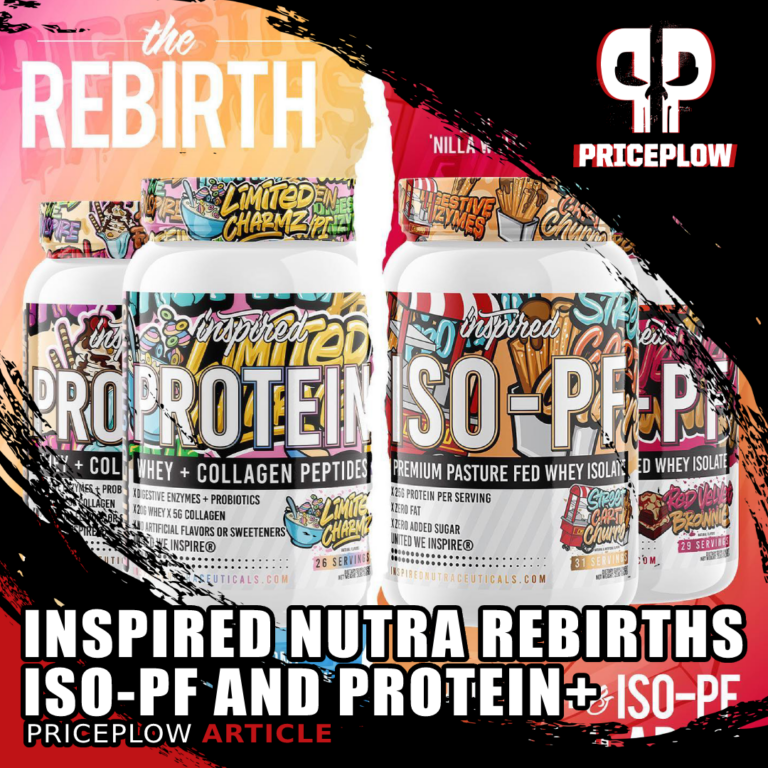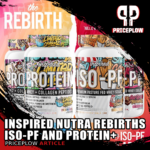 Inspired Nutraceuticals is on what can only be described as a blitzkrieg recently. Hot off the heels of the launch of FSU Serum, a stimulant-free pre-workout glycerol liquid packed with pump-inducing ingredients, Inspired is out with not one, but […]

Continue Reading →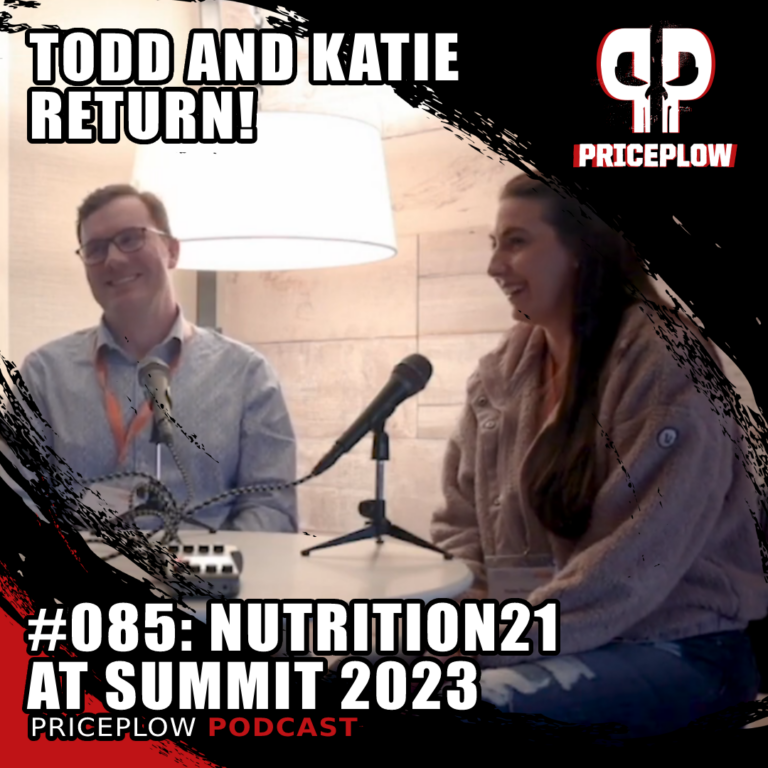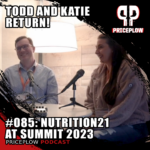 https://blog.priceplow.com/podcast/todd-spear-katie-emerson-nutrition21-085
In February of 2023, NutraIngredients-USA held the Sports & Active Nutrition Summit USA in San Diego, CA. This three-day event features expert presentations, panel discussions, and networking opportunities for everyone in the active nutrition industry.
Colloquially referred to as […]

Continue Reading →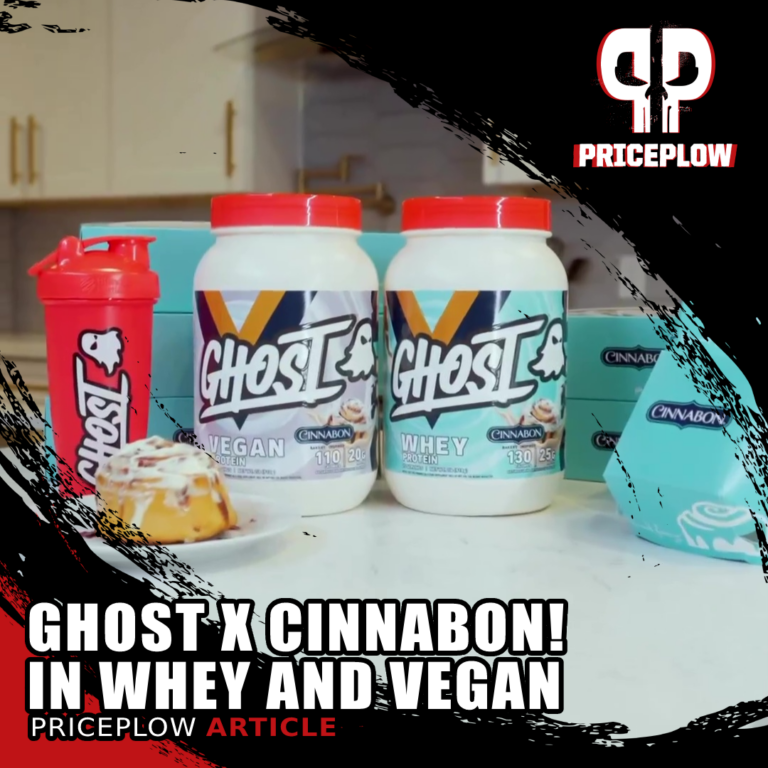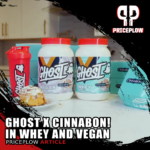 It's that time again – Ghost Lifestyle is back with another flavor collab, and this one sounds truly legendary.
In typical Ghost fashion, the announcement was steeped in a bit of mystery. It all began with an opaque promotional video […]

Continue Reading →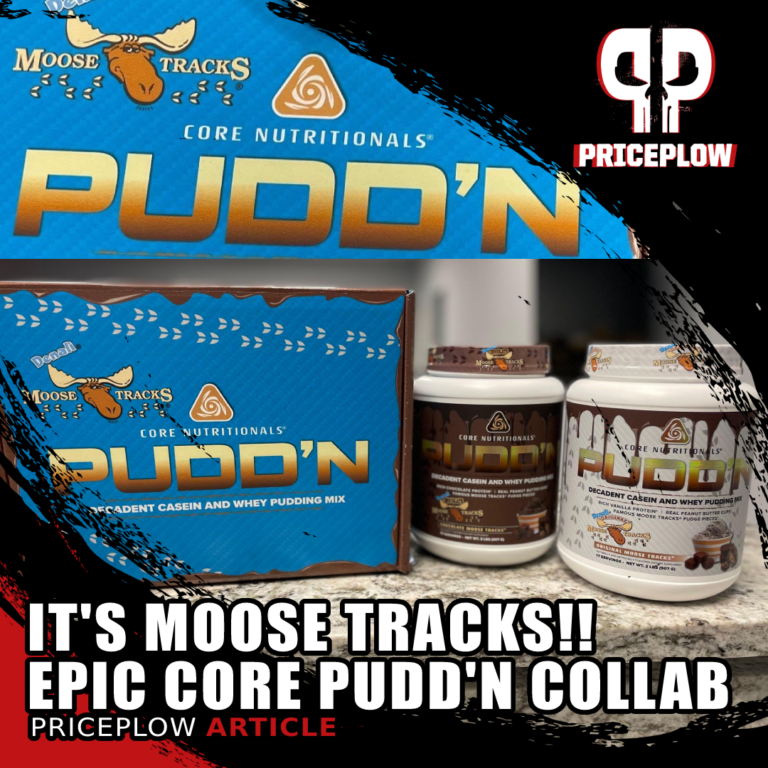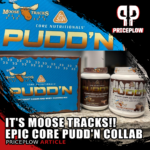 On February 17, 2023, Core Nutritionals Founder and CEO Doug Miller took to the Instagram airwaves to drop this bombshell news:
View this post on Instagram
Moose Tracks PUDD'N Collab with Core Nutritionals![…]
Continue Reading →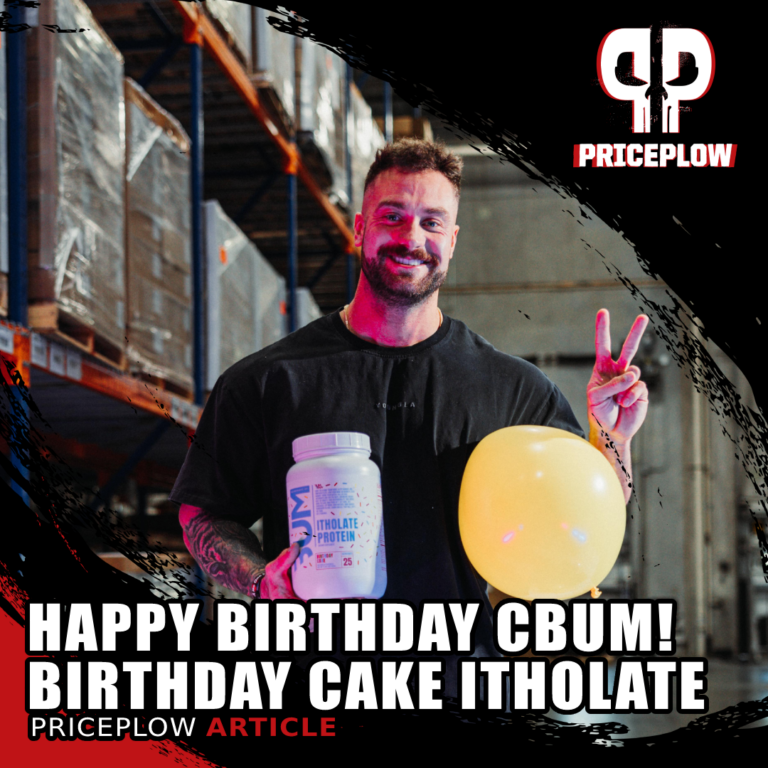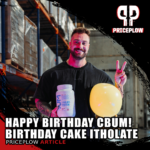 If you've been reading PricePlow for a while, you'll know that nobody does flavors quite like "CBum" and the RAW Nutrition team. Chris Bumstead, legendary four-time Mr. Olympia, has staked out quite a name for himself in the supplement industry […]

Continue Reading →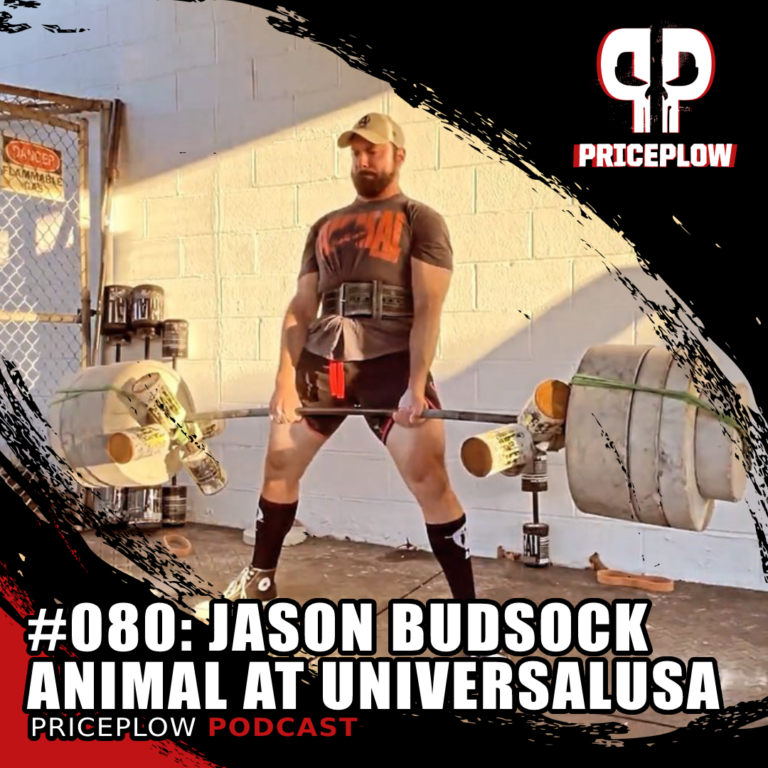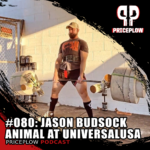 https://blog.priceplow.com/podcast/jason-budsock-animal-080
In early January of 2023, we kicked the year off right by hosting Jason Budsock of Animal at Universal Nutrition on the PricePlow Podcast. Many know Jason for his two decades at Animal – He's JDawgXL in the forums […]

Continue Reading →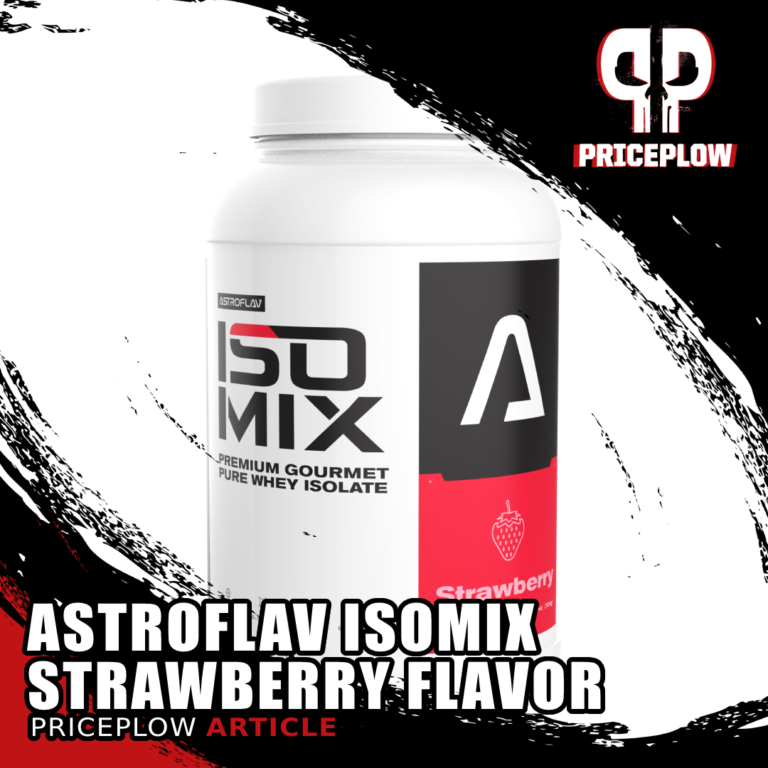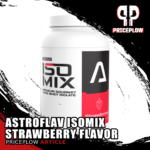 Since 2019, we've been covering AstroFlav with gusto – and for good reason. AstroFlav comes out with excellent, science-based formulas, but they really set themselves apart with their flavors.
As many supplement ingredients become more widespread and commodified, there is […]

Continue Reading →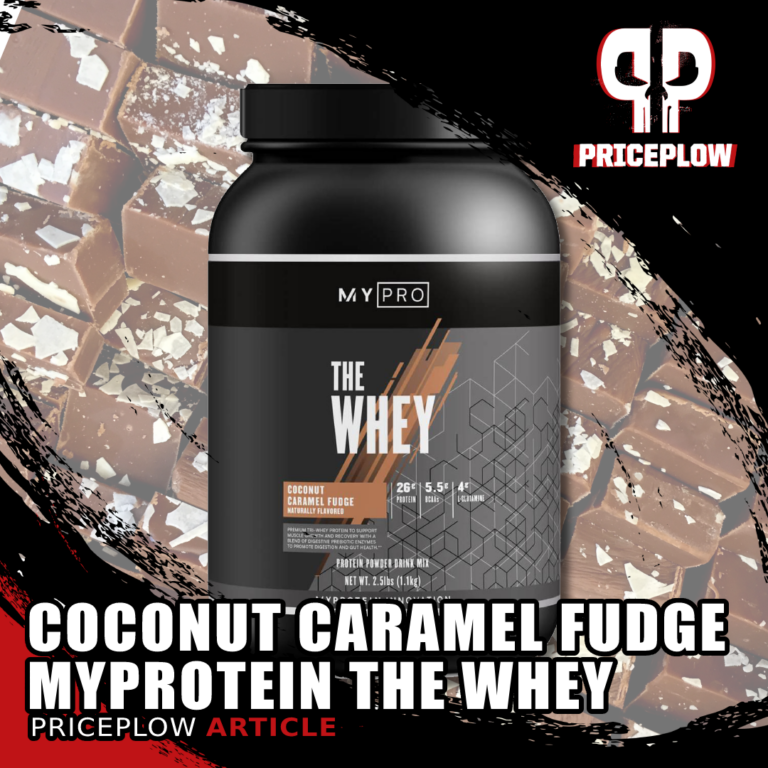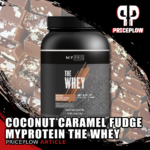 It's that time of the month again: Myprotein is here to rock us with yet another sinfully sweet addition to their flavor lineup. Empires may rise and fall, but one thing that remains constant is that Myprotein refuses to let […]

Continue Reading →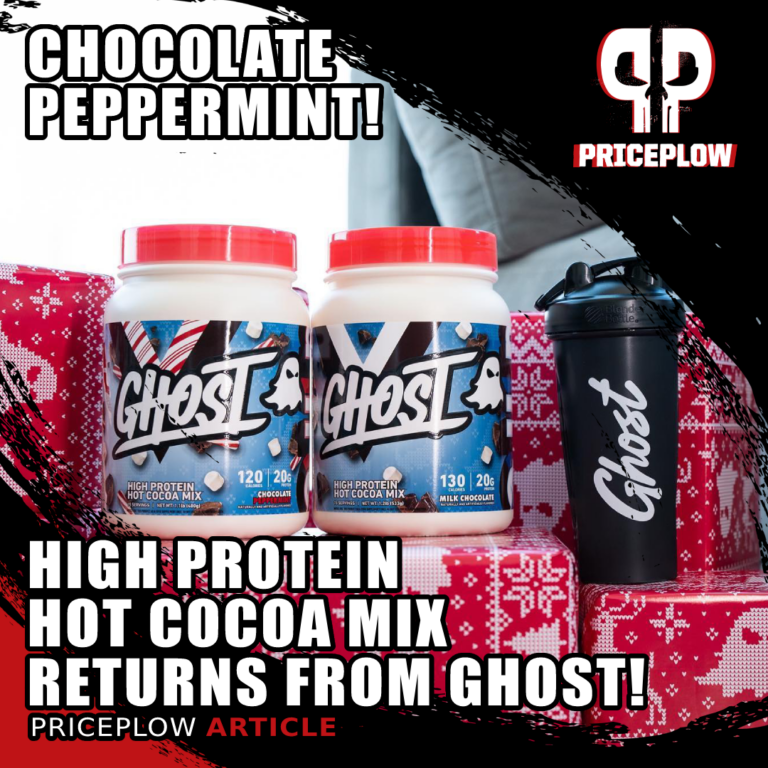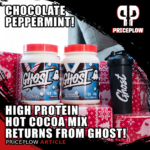 'Tis the season! Temps dropping lower can only mean one thing: it's bulking season. The time for shirtless beach volleyball has passed, and in its place are gigantic wool sweaters that hide the less flattering aspects of putting on weight. […]

Continue Reading →