https://blog.priceplow.com/podcast/2021-supplement-awards
Better late than never, it's time to publish our 2021 Supplement Awards. Mike and Ben sat down to review 2021 at large, and then doled out a smaller batch of awards — all brand-based — compared to what we did for 2020's year-end awards.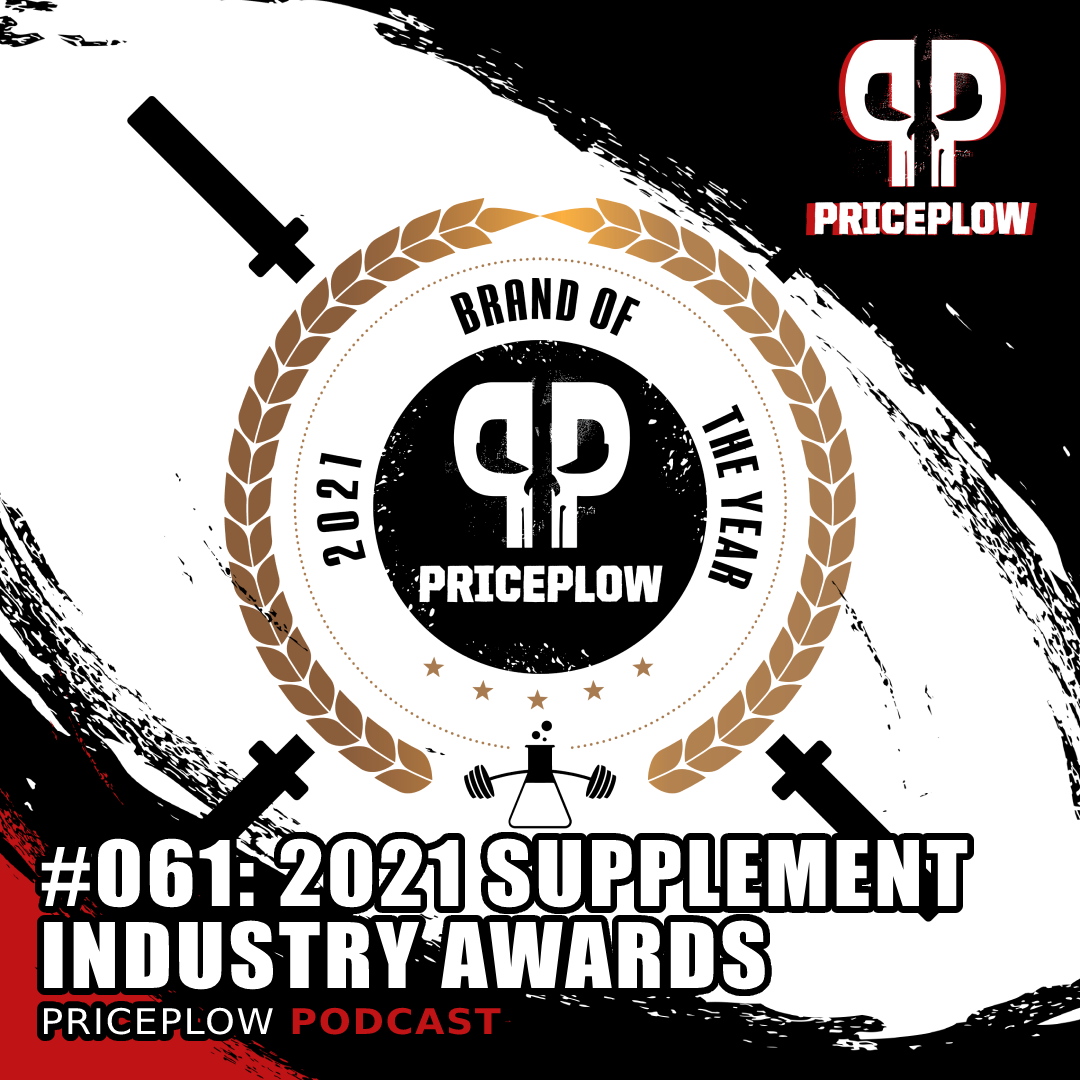 In general, 2021 was a continuation of 2020, but with some added wrinkles due to the ongoing supply chain issues. The brands that came ready to deal in 2020 were the same ones that kept momentum in 2021.
In addition, given the supply chain situation, this was not a great time to start a new brand, and few new ones were started – but one is definitely on our radar as a brand to watch in 2022.
Finally, we have a new award that we'll continue to award in the future: MVP of the year! This will go to a person who contributed incredible talents to the industry, beyond what any single brand or product accomplished.
This is posted as Episode #061 on the PricePlow Podcast. Video and audio versions are below, with the details after that:
Audio Version:
Podcast: Play in new window | Download (Duration: 1:25:47 — 76.0MB)
Subscribe to the PricePlow Podcast on Your Favorite Service (RSS)
There are five awards:
Notice The GNC Factor
Something interesting to note here — while recapping these awards, we repeatedly noticed a point of singularity: GNC's fingerprint is all over these awards.
Team Live Well has key partnerships with all of the top brands listed here — especially Ghost, Glaxon, and Doug Miller's Arms Race Nutrition. This is on top of their own brands like Beyond Raw, which are bringing an unheralded amount of innovation to the table as well. Even Revive MD and Raw Nutrition are at many of the independent franchises.
In terms of companies to watch for in 2022, keep an eye on the retail powerhouse. They're in all of the right places and are doing more than most realize. This is clearly a forward-looking company, and we firmly believe that GNC deserves a second and third look from consumers and brand operators alike.
We're excited to see how 2022 goes – so far, things are looking bright for the industry and PricePlow will be there to cover the science and the industry news.
Show notes for this episode are at https://blog.priceplow.com/podcast/2021-supplement-awards
Ghost Legend – Deals and Price Drop Alerts
Get Price Alerts
No spam, no scams.
Disclosure: PricePlow relies on pricing from stores with which we have a business relationship. We work hard to keep pricing current, but you may find a better offer.
Posts are sponsored in part by the retailers and/or brands listed on this page.
Subscribe to the PricePlow Podcast on Your Favorite Service (RSS)