The Glaxon muscle-building stack just got better
During their first to years, Glaxon, a rising supplement industry star known for cutting-edge nutraceutical concepts and guerrilla marketing aesthetics, launched two supplements to improve muscle growth and repair:
Flight Regenerate – An extraordinarily unique bioactive peptide supplement created to promote stem cell mobilization, support rapid recovery and lean muscle growth, and

DR. Creatine – A creatine monohydrate supplement using delayed-release DRCaps that avoid upset stomach and wasteful conversion to creatinine by breaking down later in the digestion process.
Paired with the Specimen pre-workout, PROTOS Whey, and perhaps the Alpha 365 test booster, you'd think they were good to go on the muscle-building front.
But not Glaxon — they've just released another exciting product, launching in multiple limited-edition batches, and the research is fascinating to say the least.
Glaxon Anomaly: An anabolic muscle-builder that instructs your body to keep more muscle
Glaxon Anomaly is a unique fava bean-derived peptide formulation that's designed to maximize anabolic response. It works using informational pathways that uniquely tell your body to preserve muscle mass and avoid wasting it, using numerous mechanisms that are anabolic, anti-catabolic, and even hormonal.
Paired with the supplements above, it puts Glaxon on another wavelength when it comes to promoting muscle. We've got the science below — and it's in-depth — but first, see if it's available through PricePlow:
Glaxon Anomaly – Deals and Price Drop Alerts
Get Price Alerts
No spam, no scams.
Disclosure: PricePlow relies on pricing from stores with which we have a business relationship. We work hard to keep pricing current, but you may find a better offer.
Posts are sponsored in part by the retailers and/or brands listed on this page.
If you're a veteran of the fitness industry and the "macro wars", you might feel a little confused when you look at the supplement facts panel for Glaxon Anomaly. After all, in a single six-capsule serving, there are only 2400 milligrams (2.4 grams) of material. In the context of standard bodybuilding advice, which is to eat somewhere between 0.75 and 1.00 grams of protein per pound of bodyweight daily, 2.4 grams is a paltry amount of nutrition.
So how could 2.4 grams of a protein-based ingredient make such a big difference to your anabolic response? Keep reading to find out what makes the fava bean hydrolysate peptide special.
The Human Body Runs on Information
"Weight loss is just thermodynamics."
"Calories in, calories out."
"A calorie is a calorie."
We've all heard these ideas before – and in most applications, they can be a rough version of the truth.
But are all calories created equal?
Not exactly. The human body is not a machine, and it's certainly not a bomb calorimeter. It's a complex system with many interdependencies – and its workings are governed largely by informational processes. Information – when a particular food or drug provides your body a set of biological instructions – is what's at work when we talk about different molecules or metabolic pathways being "upregulated" or "downregulated" in the body.
Because of these informational mechanisms, researchers are increasingly acknowledging that food has biological effects "beyond the purely nutritional"[1] – certain compounds in food have the potential to even alter the expression of your genes, which can modify your risk for cancer and other diseases.[2,3]
Ultimately, everything you eat or drink has a particular endocrine effect. Open any standard medical textbook, and you will find the hormones that comprise the endocrine system described as the "messengers" of the body – because they carry information from one part of the body to the other.
If we want to achieve optimal health, we have to harness these informational mechanisms – genes, hormones, and metabolic switches – and make them work for us.[4]
The Informational Properties of Protein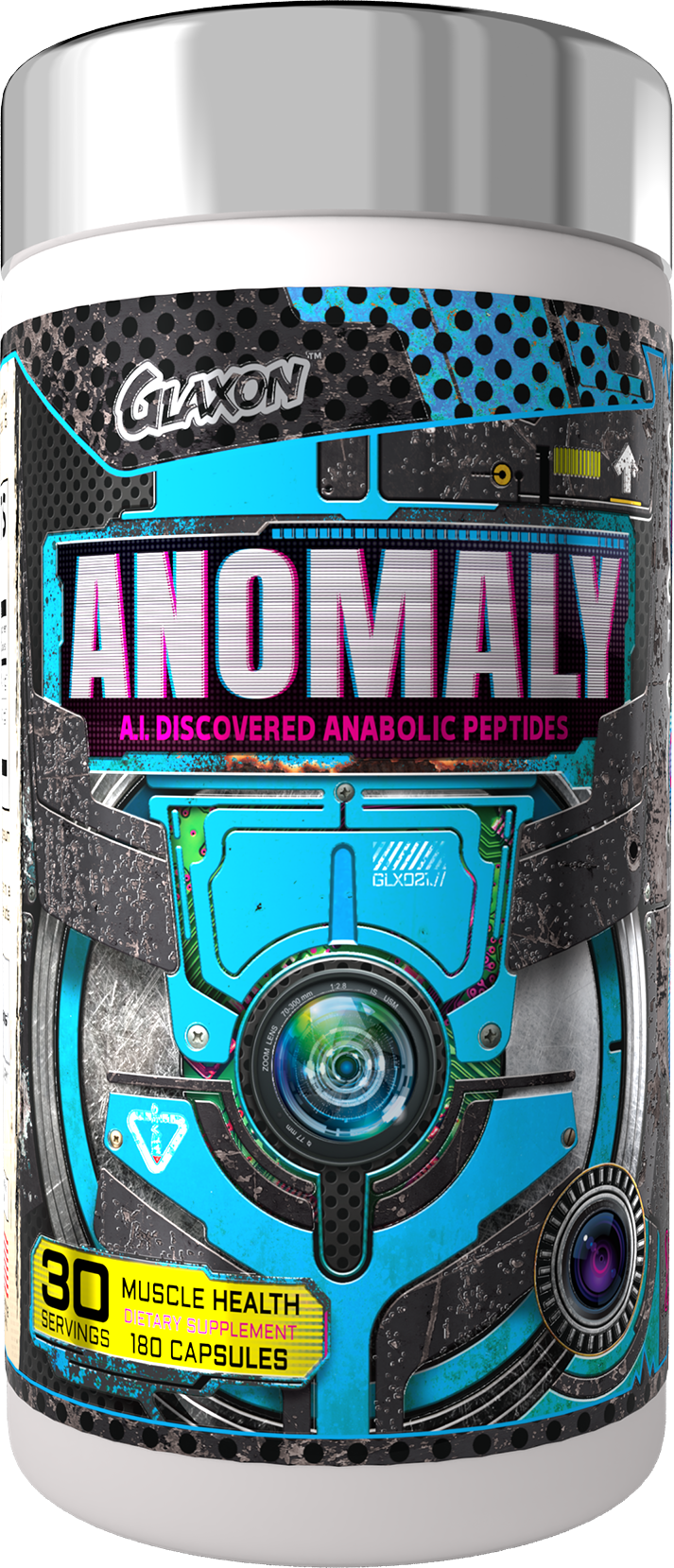 When it comes to protein and muscle building, we've all heard this example of mechanistic thinking: eat more protein because more protein equals more muscle.
Generally speaking, this mechanistic conception is true. Countless research studies indicate that consuming a high-protein diet is the best way of eating if you want to stay lean, strong, and metabolically healthy.[5-9] There are many reasons for this, and some of them are mechanistic, such as the thermogenic effect of protein being higher than that of carbs or fats.[10]
But again, different proteins have different informational effects. For example, ingesting amino acids in the wrong ratio – i.e., not balancing a high intake of muscle meat with gelatin-rich organ meat) can dramatically raise hormonal stress levels in the body, pushing it toward a hypothyroid-mediated catabolic state.[11]
So now you're probably wondering, if over-eating certain types of protein can potentially have catabolic effects, are there specific proteins that yield more anabolic effects?
The answer is yes, and as we will see, some proteins are uniquely anabolic because of their informational properties.
Enter PeptiStrong, a unique peptide formulation derived from fava bean hydrolysate.
Glaxon Anomaly Ingredients
In a single six-capsule serving of Glaxon Anomaly, you get two ingredients:
Fava Bean (Vicia faba) Hydrolysate (as PeptiStrong) – 2400 mg

When it comes to building and maintaining muscle mass, the informational "metabolic switch" we're here to talk about is the mammalian target of rapamycin (mTOR). This enzyme, or protein kinase, modifies proteins by transferring energy-rich phosphate groups from phosphate donors to target substrates, a process known as phosphorylation.

mTOR is a very complicated subject, but put simply, it regulates protein metabolism — and thus cell proliferation — in a wide variety of organisms. The first non-mammalian analog of mTOR was discovered in yeast, leading some researchers to describe the TOR kinase as "evolutionarily conserved."[12]

This is important when we're discussing Anomaly: mTOR inactivity can produce muscle wasting in mammals[13] and mTOR activation prevents muscle loss in mammals during involuntary immobilization.[14] However, rapamycin, an mTOR inhibitor, has been shown to extend lifespan and preserve muscle during the aging process.[15]

Summarizing the thoughts of one expert researcher, the ultimate effect of mTOR seems to be dependent on how (and for how long) mTOR is activated.[15]

More than mTOR: Resolving the longevity / muscle-wasting paradox

In order to resolve the above paradox between rapamycin's mTOR inhibition leading to longevity but other forms of mTOR inactivity leading to muscle-wasting, we have to understand that in order to achieve specific effects, mTOR must act in tandem with other proteins and kinases. For example, mTOR is just one part of mTOR complex 1 (mTORC1), a group of proteins that coordinate muscle protein synthesis following exercise and/or amino acid ingestion.[16] In other words, mTORC1 makes muscle grow.

Researchers have found that in rodents doing long-term resistance training, mTOR deactivation partially inhibits the hypertrophic response to training,[17] and rodents whose mTOR activity in muscle tissue has been "knocked out" show rapid signs of muscle wasting[18] So if we mammals want maximum gains, we need to make sure that mTOR, and hence mTORC1, is fully activated.

Bring the phosphorylation

Figure 1 Caption: The phosphorylation of S6 ribosomal protein is a marker of mTORC1 activity[19] (the P stands for phosphorylation). Phosphorylation of mTOR drives ribosome biogenesis

In biochemical terms, mTOR activation means phosphorylation, the transfer of phosphate groups between the molecules we discussed earlier. Ultimately, we need the mTOR kinase to be loaded with phosphate groups that it can transfer to other proteins in your muscle tissue. (*Note: this is why we'll suggest a high-quality creatine supplement like Glaxon Dr. Creatine alongside Anomaly, since creatine is a phosphate donor).

PeptiStrong Increases mTORC1 activity and S6 Phosphorylation

It turns out that PeptiStrong fava bean hydrolysate-derived peptide stimulates mTOR phosphorylation and mTORC1 activity.[1]

Researchers who looked at the effects of fava bean hydrolysate (referred to as Natural Protein Network 1 or NPN_1 in research) in mice found that animals treated with NPN_1 exhibited significant increases in S6K1-phosphorylated S6 ribosomal protein[1] – a protein whose expression is controlled by mTOR (see figure 1), and is a downstream product of mTORC1 activity.

Increased ribosome biogenesis

S6 ribosomal protein is huge because it activates "ribosome biogenesis" – the process by which the body makes new ribosomes, which are microscopic structures within the cell that synthesize complex proteins out of simpler ones. In skeletal muscle, these complex proteins eventually become new muscle cells, so increased ribosomal activity is a very good thing for hypertrophy (muscle building).

Suppressing Inflammation for a Pro-Anabolic Effect

You've probably heard of chronic inflammation, one of those pesky, non-infectious conditions that has come to be known as a "disease of civilization." It's linked to type 2 diabetes,[20,21] cardiovascular disease,[22] and several other serious illnesses.[23]

Chronic inflammation impairs the anabolic response,[24] potentially killing your muscle gains, and is also linked to skeletal muscle loss,[25,26] which can have devastating implications for a person's overall health. Inflammation-related muscle wasting has been linked to "metabolic syndrome,"[27] a devastating constellation of symptoms that cluster around a diagnosis of type 2 diabetes and reliably lead to obesity.

Luckily for us, the researchers who studied PeptiStrong found that in mice, it reduces levels of an inflammatory cytokine called tumor necrosis factor alpha (TNF-α).[1] Like other cytokines – hormone-like peptides that tell the body to initiate an inflammatory response – TNF-α is linked to muscle wasting,[28] including age-related sarcopenia.[29]

So whether you're looking to build new muscle or preserve existing muscle, suppressing TNF-α is a strategy you'll potentially wish to pursue, and PeptiStrong will help you achieve that goal.

Genes Targeted by PeptiStrong

Researchers found that PeptiStrong significantly reduced the expression of two genes directly, and one indirectly:

The first is Fbxo32, a gene that must be expressed in order for muscle atrophy to occur,[30,31] Mice who have this gene "knocked out" are resistant to muscular atrophy[31] – so downregulating Fxbo32 is most likely a very good thing if you're trying to maximize lean mass.

The second is Trim63, a gene that coordinates muscle tissue breakdown under starvation conditions.[32]

Although inhibiting Trim63 will probably spare your muscle tissue, you should note that the function of Trim63-initiated muscle catabolism is to supply organs of the body with amino acids under amino-acid-starvation conditions.[1] So if you're using Anomaly to prevent muscle catabolism during a cut, be sure your macros include plenty of high-quality dietary protein.

Finally, there's a mechanism targeted by both ingredients in Anomaly that's worth mentioning. Atrogin1 is a unique gene fragment that's expressed more in situations where there are marked increases in muscle atrophy (generally from disease, fasting, statins, or disuse of muscle).[33,34]

It turns out that Fbxo32 (mentioned in item 1 above) encodes Atrogin-1,[33] so by downregulating Fxbo32, we're also getting less Atrogin-1 transcribed, which will lead to less muscle-wasting.

How Does PeptiStrong Compare to Traditional Proteins?

Researchers who measured the effect of PeptiStrong on lean mass in mice with disuse-related atrophy in hind-leg muscles found that the animals given PeptiStrong actually retained more muscle than mice who were given casein protein.[1] The caveat with this finding is that both groups were given the same dose of each substance (650 mg/kg), which is not a realistic model for how a humans would use Glaxon Anomaly.

The standard dose for a protein supplement like casein is somewhere between 20 and 30 grams, whereas taking 20 to 30 grams of Glaxon Anomaly would be prohibitively expensive (for now). We're really at 1/10 of that. Still, it's an encouraging finding because the PeptiStrong group outperformed the casein group by quite a wide margin.

Achiote Tree (Bixa orellana) [Seed] Extract (Std. to 30% Geranylgeraniol (Yielding 150mg) as GG-Gold) – 500 mg

The achiote tree, also known as Bixa orellana, is native to Central America. Extracting its seeds is standardized for a compound named geranylgeraniol (GGOH), a compound that most haven't heard of even though it's quite ubiquitous (in low concentrations) in all living organisms.

In high concentrations, geranylgeraniol has been shown to exert pro-anabolic and pro-metabolic effects. It does this through a three different pathways:

The first is that it upregulates steroidogenic acute regulatory (StAR) proteins, which are responsible for transporting cholesterol into the mitochondria. StAR proteins are vital for steroidogenesis, the process by which the body produces testosterone and other sex hormones. Steroidogenesis forms an enzyme known as CYP11A, which converts cholesterol into pregnenolone, the precursor to steroid hormones. More pregnenolone basically means more testosterone.[35]

The second is that GGOH, similar to other metabolic-enhancing ingredients like caffeine and forskolin, raises intracellular cyclic-adeno monophosphate (cAMP) levels.[35] This has multiple downstream effects, including:

Anabolism / anti-catabolism
Increased rate of fatty acid oxidation (more energy)
Higher basal metabolic rate (BMR)
Increased testosterone production
Increased muscle mass[36,37]

Atrogin-1

Also covered in the section above on fava bean, the atrophy-inducing mRNA named Atrogin-1[33,34] is also suppressed by geranylgeraniol.[38] This is why a 2020 study on geranylgeraniol is actually titled "Oral Administration of Geranylgeraniol Rescues Denervation-Induced Muscle Atrophy via Suppression of Atrogin-1"[38] (emphasis ours) – it's one of the underlying forces of the ingredient's potency.

That study was successful[38] and is discussed a bit more below, but didn't come out of the blue – it was conducted after resolving that GGOH inhibited statin-induced Atrogin-1 expression[39] and muscle tissue Atrogin-1 expression[40] in vitro.

With both ingredients in Anomaly inhibiting this gene snippet's expression, this supplement serves to be very effective in combating muscle loss.

The above sections aren't mere theories based upon in vitro data – a 2016 Japanese study showed that in mice, GGOH did indeed raise progesterone and hence testosterone levels,[35] as a result of its cAMP upregulation.[35]

In another study from Poland, researchers found that GGOH protected muscle cells in vitro from the action of statins (a famously catabolic class of drugs),[41] suggesting that GGOH may have broad anti-catabolic effects.

The generally anti-catabolic action of GGOH is corroborated by the 2020 study mentioned above, this one from Greece. Researchers found that denervating muscle (a reliable way to induce muscular atrophy) did not induce muscle wasting in mice that were treated with GGOH.[38] In other words, GGOH outright prevents muscular atrophy from denervation (in mice). That's a striking finding in a world where the best we can hope for is usually a significant reduction.

When you pair the anti-catabolic effect with the anabolic effect of increasing testosterone levels, it's hard not to be excited about the potential of GGOH.
Dosage Suggestions: Empty Stomach, Post Workout!
Glaxon suggests that you take all six capsules on an empty stomach post-workout (or before bed on rest days).
Stacking ideas: add in creatine
This is also a great time to stack in Glaxon Flight, their regenerative growth and recovery supplement. In addition, we suggest using creatine (such as Glaxon DR. Creatine) sometime in your day – it could make sense to take it pre-workout to get the phosphate donor ready to deploy. And of course, Glaxon Specimen or the extra-insane Glaxon Specimen G.F.Y pre workout as well.
It goes without saying to keep your protein high – Glaxon has PROTOS Whey or PROTOS Vegan to help you there.
Note that Glaxon is using DRcaps, providing a delayed release effect that bypasses early digestion and breakdown. These are also used in their Dr. Creatine capsules – hence the name!
Conclusion
The amazing thing about Glaxon Anomaly is that it's engineered to achieve many of the goals we expect from "pharmaceutical anabolic" use – without additional risks, such as permanent damage to the HTPA (Hypothalamic-pituitary-adrenal) axis from runaway negative feedback mechanisms in the steroidogenesis pathway… and without causing overtly masculinizing effects in women.
It's perhaps the first informational — as opposed to hormonal — anabolic supplement on the market.
Only time will tell what the full potential of this revolutionary concept can be, but we at PricePlow are extremely optimistic about it. Given the undeniable brilliance of Glaxon and the way they're taking the industry by storm, We think this might be the beginning of the next big thing.
Glaxon Anomaly – Deals and Price Drop Alerts
Get Price Alerts
No spam, no scams.
Disclosure: PricePlow relies on pricing from stores with which we have a business relationship. We work hard to keep pricing current, but you may find a better offer.
Posts are sponsored in part by the retailers and/or brands listed on this page.