Testosterone Boosters

(Tag Archives)

Subscribe to PricePlow's Newsletter and Testosterone Boosters Alerts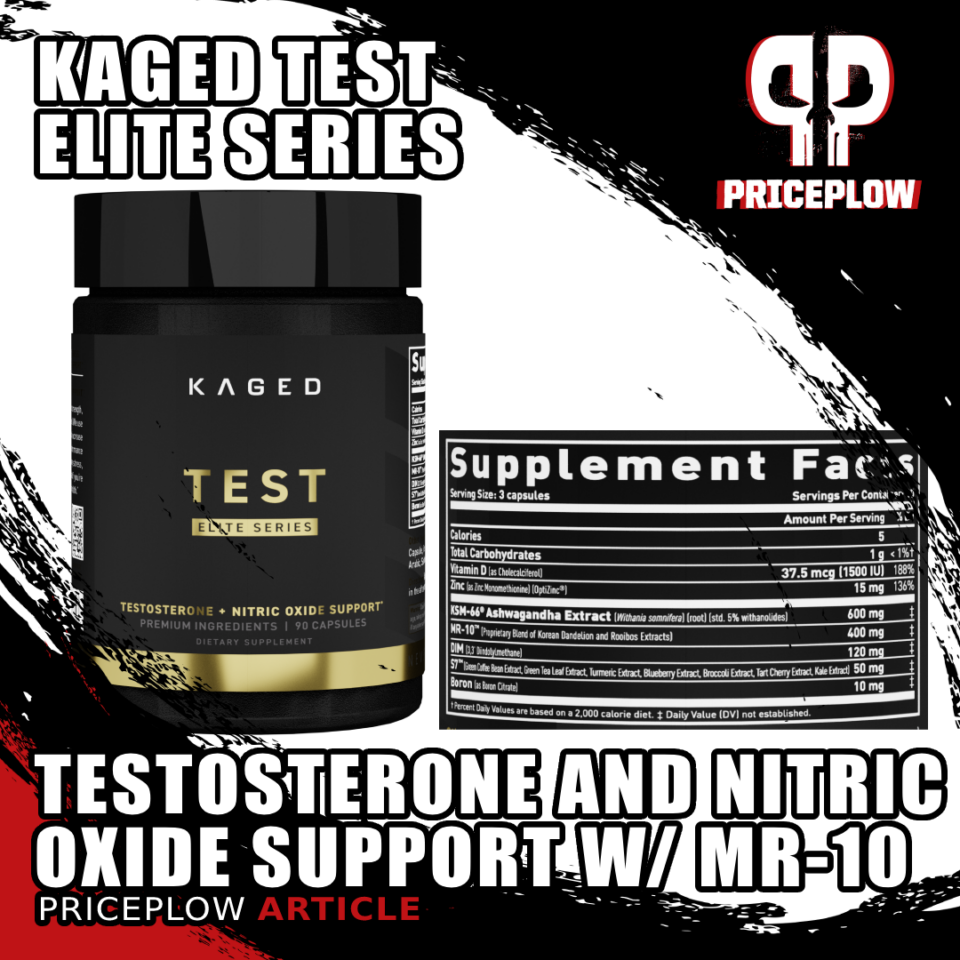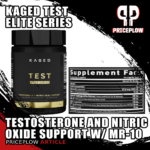 As part of our ongoing series on the collaboration between Kaged Supplements and GNC, we're shining a light on Kaged Test, the testosterone-booster entry in the Kaged Elite series.
We don't think anyone in our audience needs an in-depth explanation of why having more testosterone is generally a good thing – its ability […]
Continue Reading →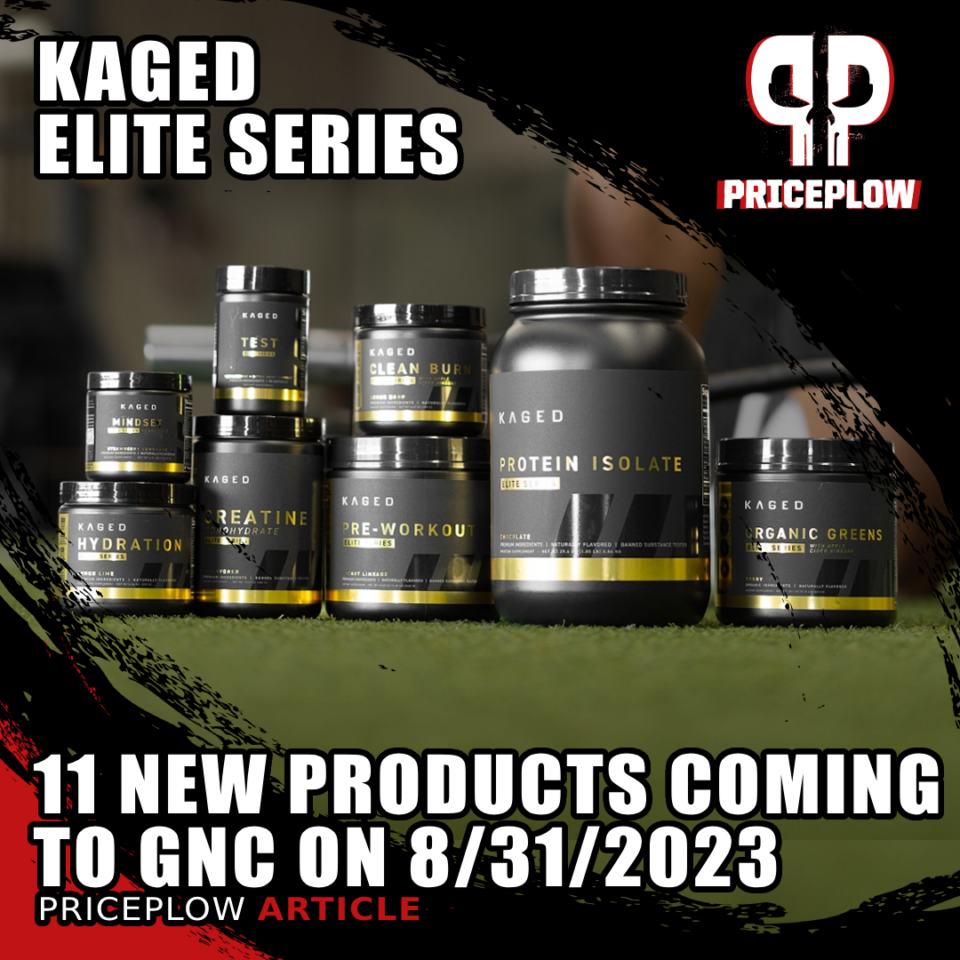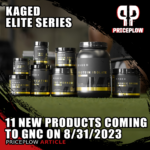 Kaged began 2023 from a position of strength, with its release of Kaged Mindset bringing in a new paradigm for Kaged. Paired with a sleek new branding schema, Kaged has successfully morphed into one of the most serious brands in the business.
Even those developments are dwarfed by what's coming down the pike this time.[…]
Continue Reading →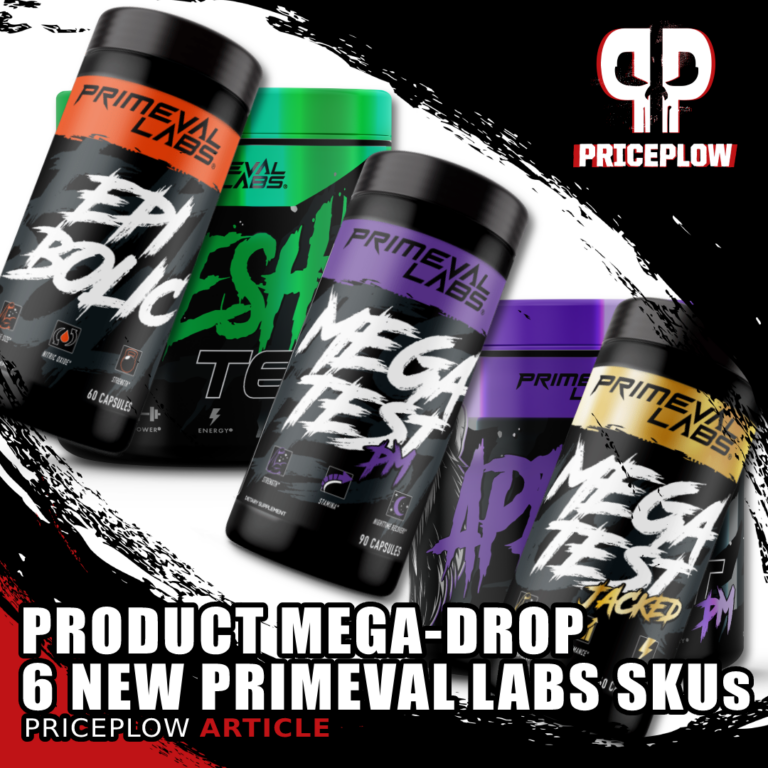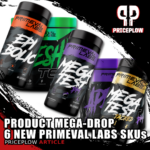 Primeval Labs' signature approach to formulation always touches upon supplementation strategies to help maximize raw power and strength.
There's no better example of this than Primeval's Ape Sh*t line — an industry classic we always enjoy writing about and using. If you want a great example of Primeval's formulating philosophy, just read our […]
Continue Reading →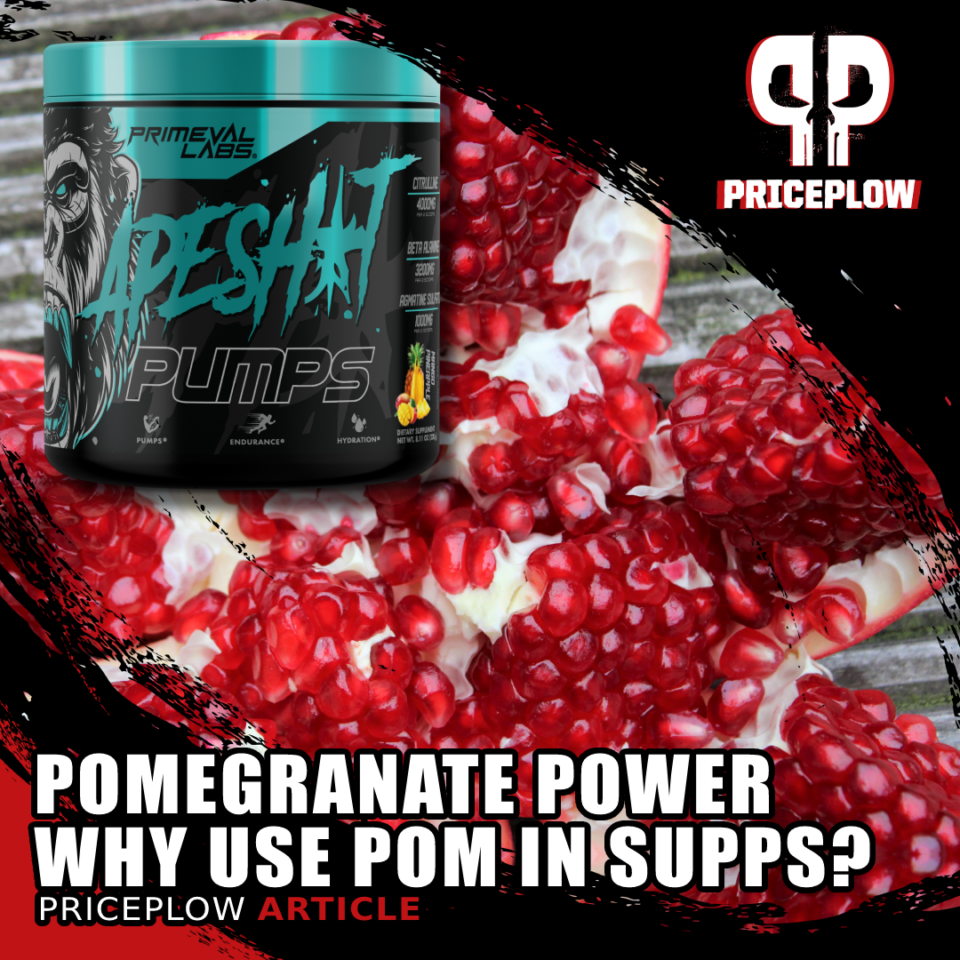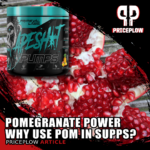 "Eat your fruits and vegetables!"
How many times have you heard that?
We all know that we should eat healthy vegetables. But oftentimes, life gets in the way, and for one reason or another, eating junk food is a lot more convenient.
So when you do happen to have your fresh produce game on point, […]
Continue Reading →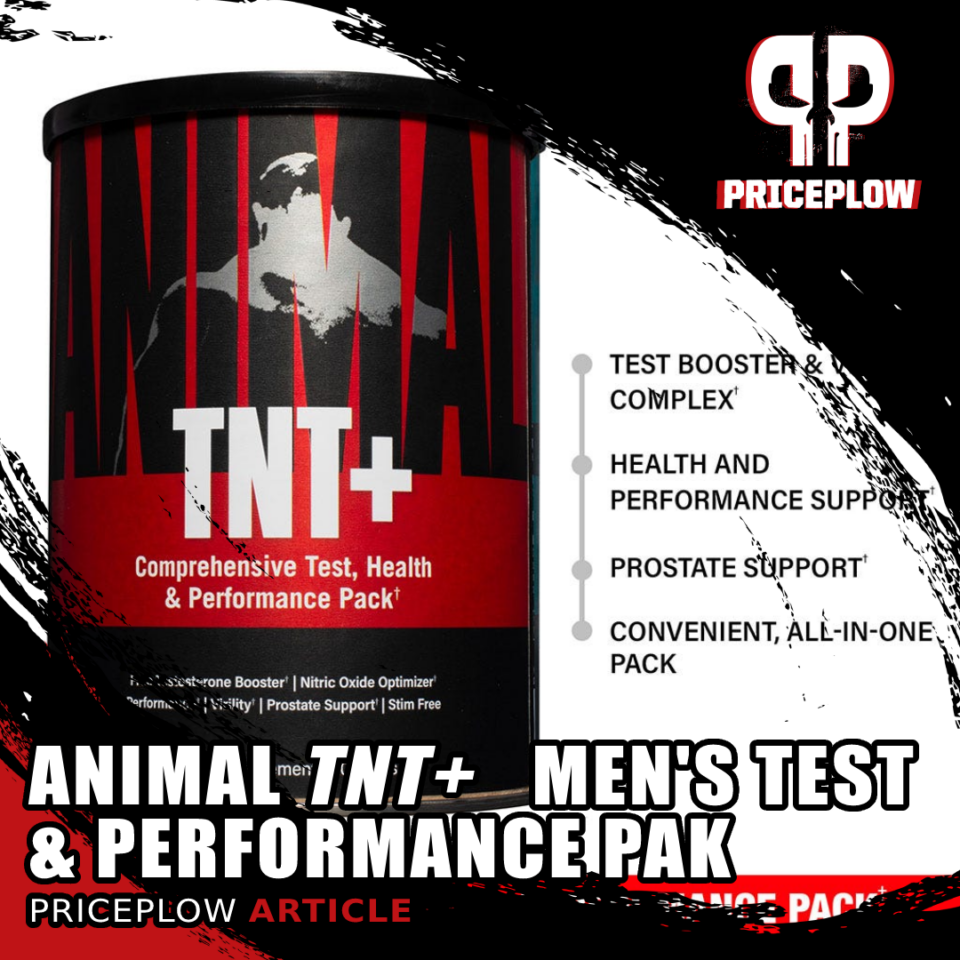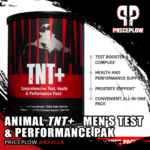 The Animal Team at Universal Nutrition has been so busy it's been tough to keep up with the brand's numerous launches. Most recently, we were blown away by the Animal Primal pre-workout, which is easily on this year's must-try list.
But after the recent female-focused Animal Alpha F, it was time the men got […]
Continue Reading →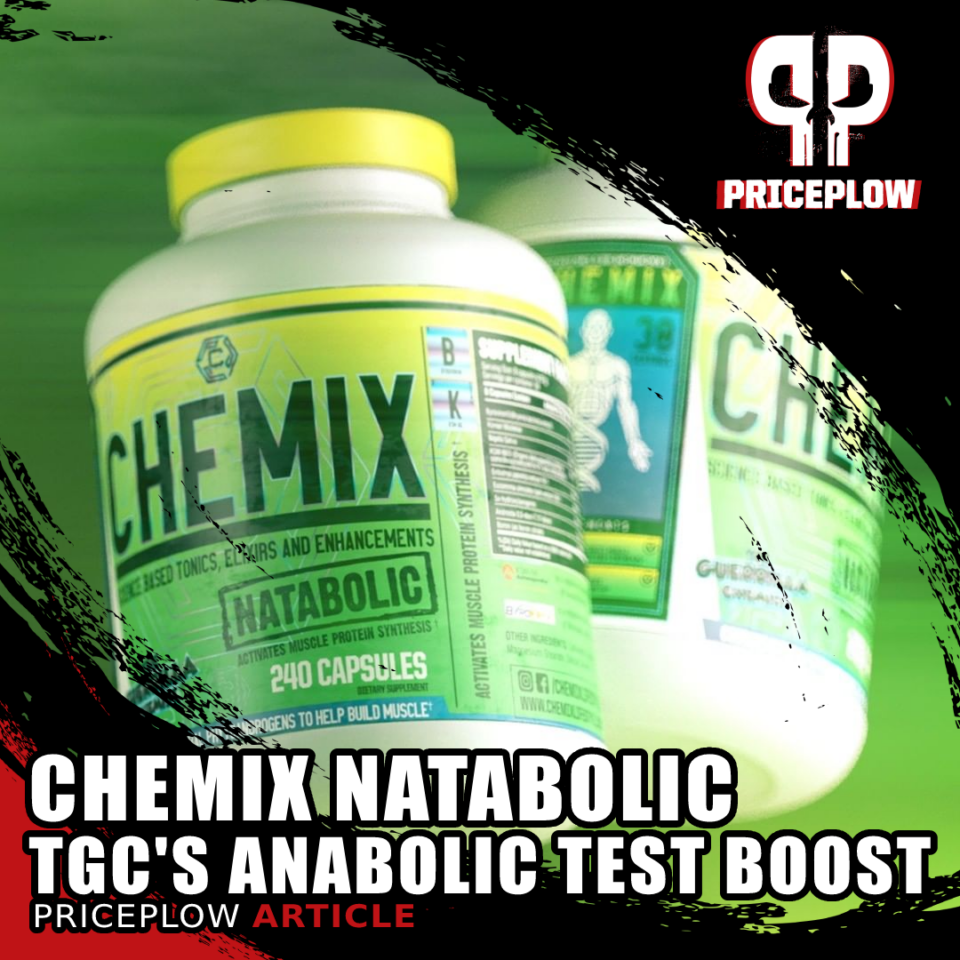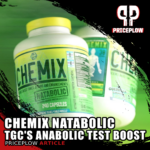 The Guerrilla Chemist has been formulating supplements for decades now, always educating consumers in both suppolements and "non-supplements" along the way. But when he split off and built his own brand Chemix — debuting with the ultra high-energy Chemix Pre-Workout — his fans and followers naturally asked how he would make a natural muscle builder[…]
Continue Reading →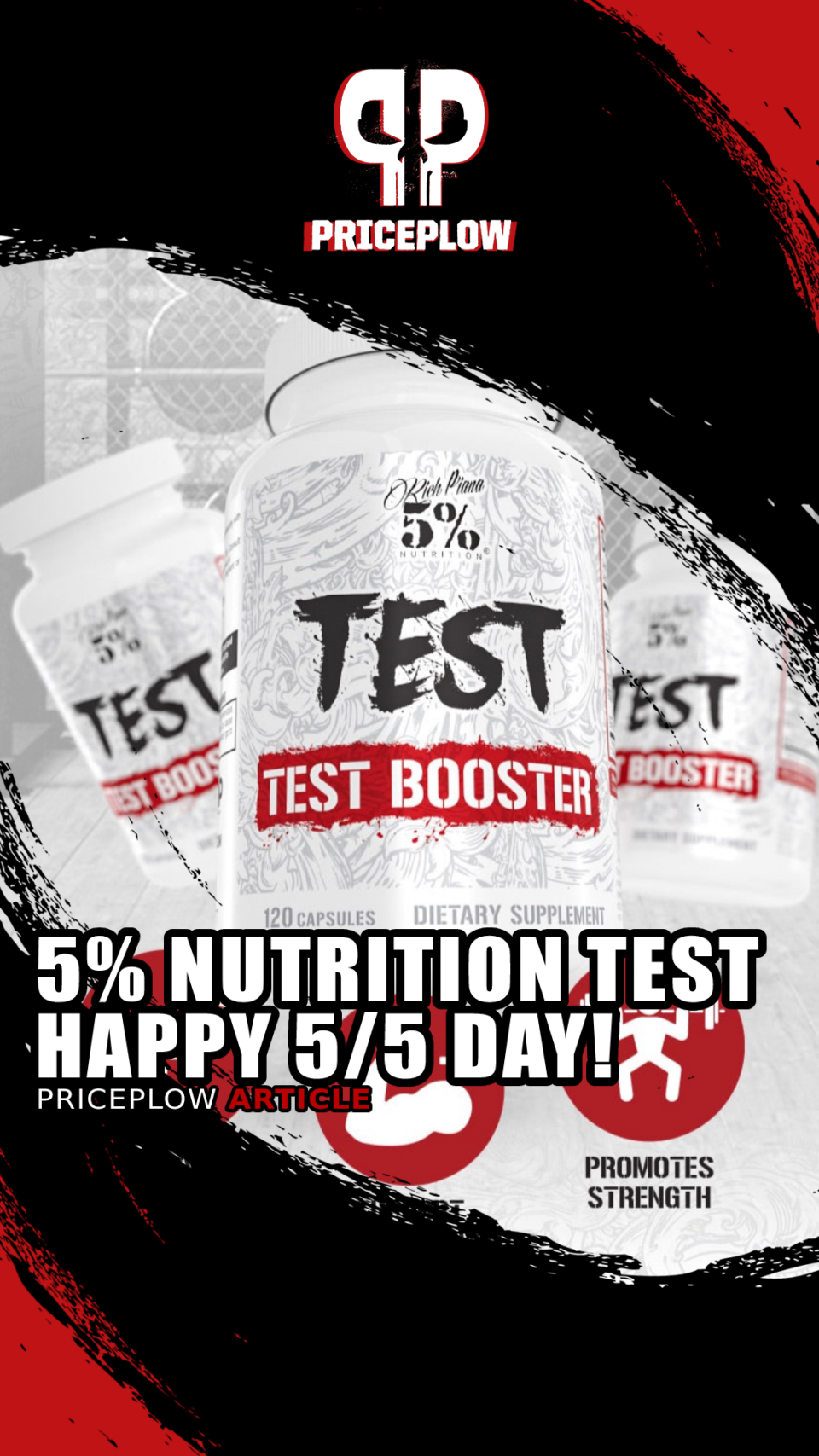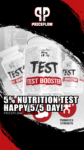 5% Nutrition TEST is a new natural testosterone booster that brings heavy, feel-good doses of Longjack and Shilajit, paired with added protection from fenugreek and DIM.
It's 5% Nutrition Day (5/5 of 2022), and what better way to spend it than by releasing a natural testosterone-boosting supplement?!
That's exactly what 5% Nutrition has in […]
Continue Reading →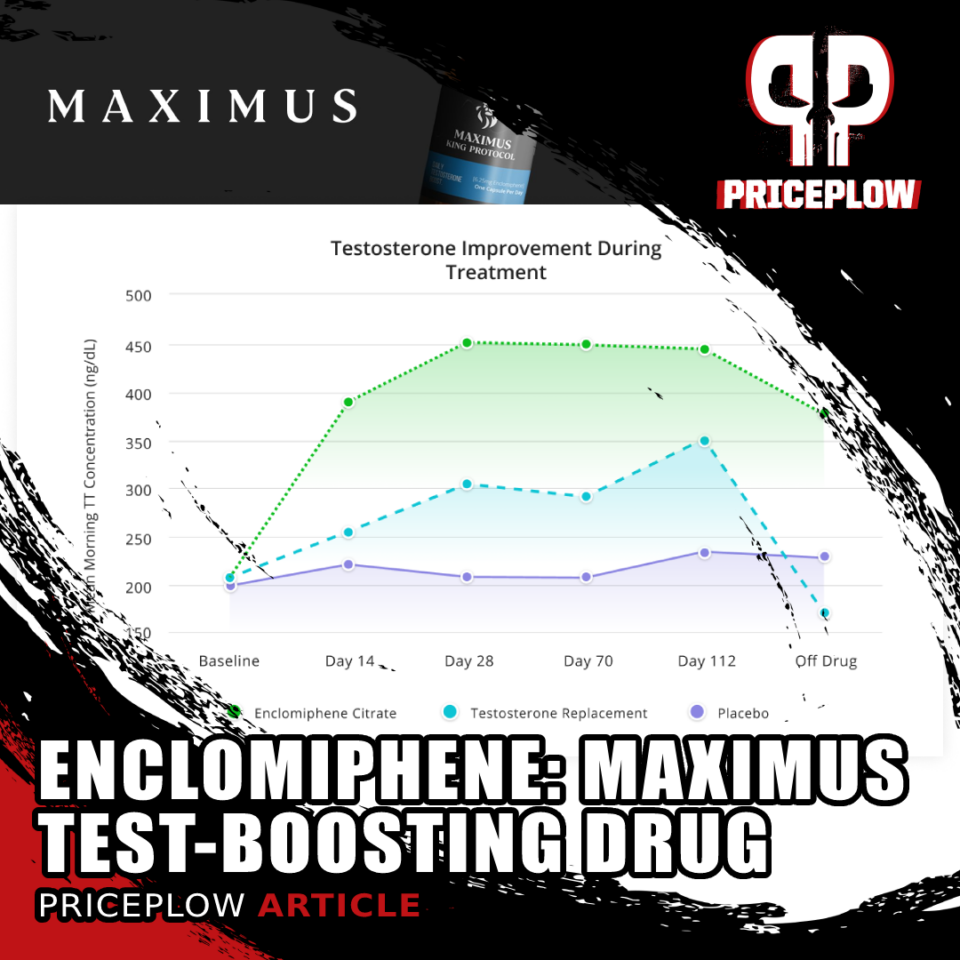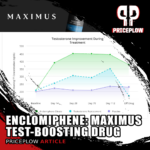 In episode #062 of the PricePlow Podcast, we introduced Dr. Cameron Sepah of Maximus to our followers. Maximus is built to support men in their quest for testosterone optimization, and one major tool they use is a prescription of enclomiphene alongside blood testing, adjunct supplements, and community support.
In this article, we dive deeper into […]
Continue Reading →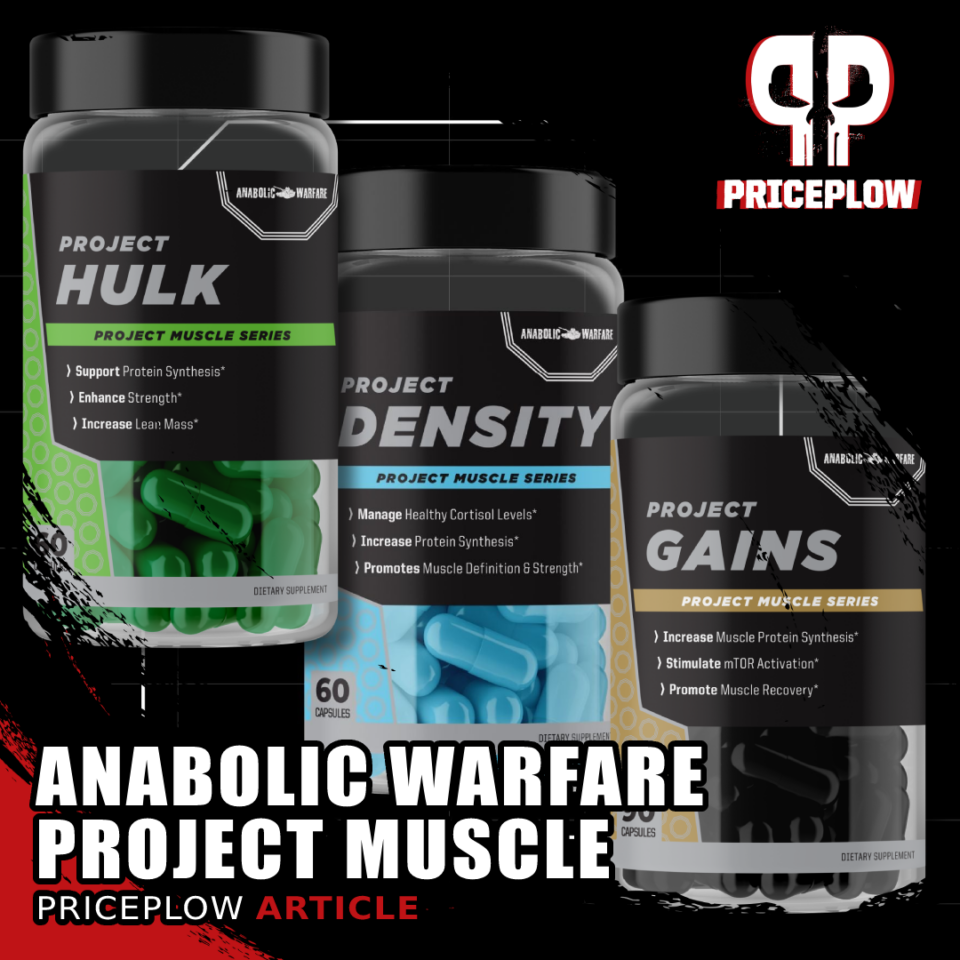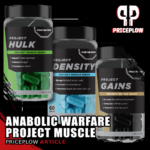 Here's how you know you've got a hit on your hands: Anabolic Warfare's Project Muscle has arrived, bujt before we could even cover its first supplement release… it sold out!
The monstrous set of aggressive muscle-building supplements from the Austin, TX-based brand first started hitting the shelves in late January 2022, but were bought up […]
Continue Reading →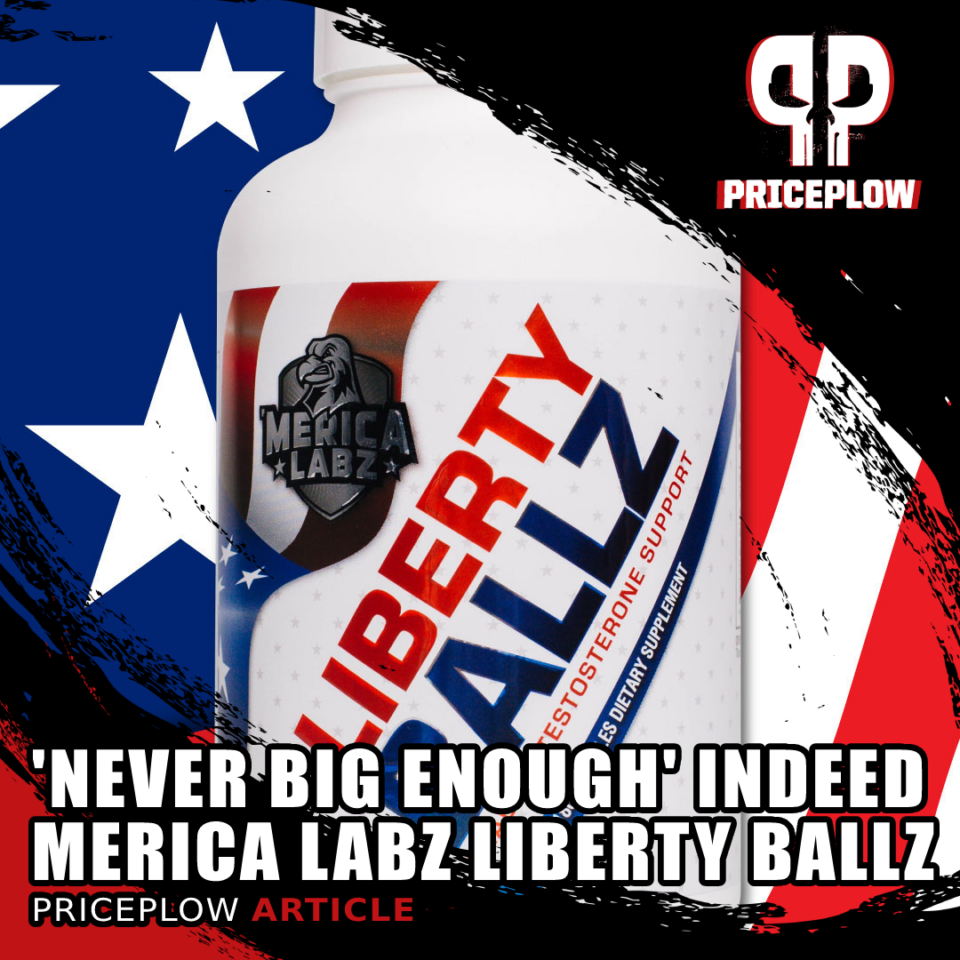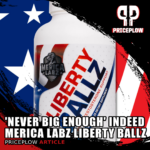 Most supplement users who've ever seen one of the glorious labels of Merica Labz' supplements know their slogan, "Never Big Enough". With their latest natural testosterone boosting supplement, Liberty Ballz, the slogan becomes a reality.
Merica Labz Liberty Ballz Means Business: Protecting Your Boys
Here, we have an epic six-capsule formula that […]
Continue Reading →