Hey folks, sorry it has been a short while since my last update. This week has been a blur with school and work!
In a nutshell, workouts have been going fantastic. I have hit several PR's, aggression/focus are up and body comp is coming along!
4/16/13 Tuesday
Legs/Core
Due to school and work, I had to miss team training with Jeff and Beau. After work I skipped over to the gym and had a great little workout.
Leg extensions 10 sets, worked with 300lbs for the last three sets for 10 reps

Hamstring curls, 10 sets 5-10 reps
Calf raises
Leg Press 5 sets 400lbs 20-25 reps each set
Cycling intervals
Core in between cycling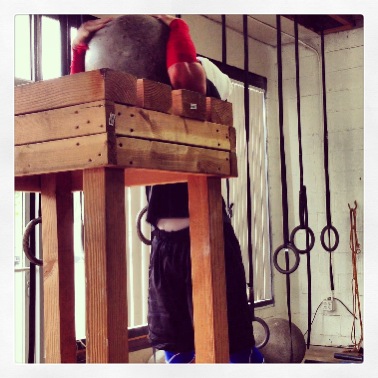 4/17/13 Wednesday
Shoulders/Chest/Arms:
My DOMS from Monday and Tuesday were upon me, I wanted to lift but couldn't summon the energy, everything felt heavy, body ached. I said "screw this" popped 4 Fortitude, and a PWO. Let's just say that combo had me racing and I was dominating the gym, hitting a new PR on overhead press.
I also received several compliments on my size/strength increase from people I see weekly which was a nice surprise. My training, with the help of Fortitude is yielding impressive results.
Overhead, hit 225lbs for a double (big PR)

Slingshot Bench, hit my opener for a triple 405lbs
Preacher curls
Hammer curls
Cable curls
Tri extensions (various grips)
Core
4/18/13 Thursday
Squats: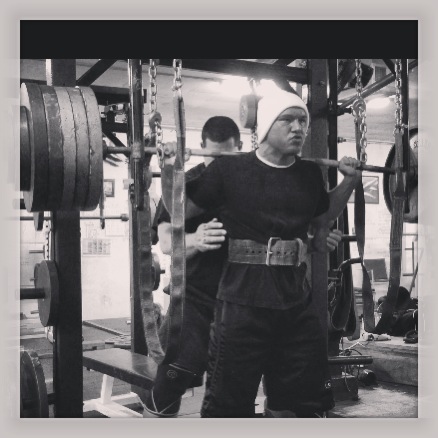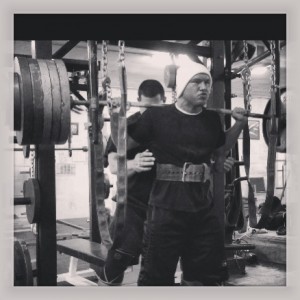 Thursday was absolutely one of the best leg days I have ever had. The team was focused, energy was awesome, aggression was there. Everything was on point. It was a PR day.
High box squats, 135×10, 225×5, 275×5, 315×6, 365x3x2, 405×2, 425×0
Walk out's, slight decent, 495, 545, 565
Dead Lift+ quad red band 5×5
Atlas stones
Leg press/calfs
4/19/13 Friday
Active Rest:
Tomorrow is the Bench For Bella meet at EPC, so I will be "resting" today. I might hit the gym for some core/cardio but I can't tough weight. My legs are SMOKED from yesterday and I work tonight. I will spend the day doing my stats homework..
Goals for the meet:
225lbx25 reps
Sling Shot – Open 405lb, 2nd attempt 430lbs, third attempt, 460lbs.
I'll get some footage of the meet tomorrow, I can't wait!