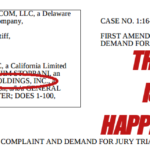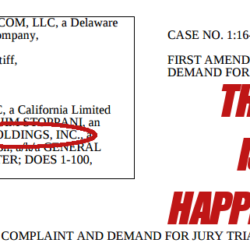 Grab a seat folks, because this is happening.
Today while checking PACER, we saw that there was a Motion to Correct/Amend the Jim Stoppani Lawsuit. Had the two sides reached a settlement???
Not. Even. Close.
Instead,
Bodybuilding.com has amended the lawsuit to
include GNC
, and they are seeking $100,000,000 in damages
You can download the amended lawsuit below:
Click here to download the amended lawsuit against Jim Stoppani and GNC
.
This is not a joke nor a drill. The two behemoths are about to clash.
The Lawsuit[…]
Continue Reading →