Over the past few years, there's been a massive increase in the popularity of plant-based diets. We've even seen numerous high level athletes make their transition to plant-based diets and the ease with which they've maintained or even improved their performance.People are drawn to them for different reasons. Whether you're a strictly vegan or you just want to tone down your consumption of animal-based products, a plant-based diet is a great option.
Regardless of your reasons for switching to a plant-based diet, consuming high quality vegan protein powder ensures that you don't fall short on your daily protein intake. Furthermore, some people experience gastrointestinal distress from dairy products, with protein powders being one of the biggest initiators of symptoms. The truth is, even people who eat meat have difficulty consuming enough protein. Thus, protein powders are a great tool to have on hand in order to achieve your daily protein intake.
When choosing a vegan protein, there are a few things to consider, especially if your goal is to build muscle, gain strength, improve body composition, and optimize recovery. Unlike dairy-based protein powders like whey and casein, vegan protein powder should have multiple sources of complementary proteins and create a complete amino acid profile.
RAW Vegan Protein is a Premium, Plant-Based Protein Powder
If you're a vegan or vegetarian, then you already may know the importance of combining various plants to create complete proteins. Most plants lack one or more of the nine essential amino acids, which are organic compounds that cannot be made by the body. You have to get them from food or supplements.
If you're on the hunt for a high quality vegan protein that ticks all of the boxes we would look for, such as providing you with adequate amounts of all nine essential amino acids, then RAW Nutrition has you covered! Plus, it's made with natural sweeteners and flavors.
RAW Vegan Protein was formulated to optimize health, performance, and recovery. Not only is it naturally flavored and sweetened with Sweetly Stevia, it's also fortified with beneficial vitamins that vegan and vegetarian diets often lack. Vegan Protein powder contains vitamins B12, D3, and biotin. It delivers 20g of protein and just over 2g of leucine derived from pea protein isolate, brown rice protein, fava bean protein, and mung bean protein.
RAW Nutrition also has a grass-fed whey protein isolate that's naturally sweetened and flavored, called RAW Protein. So if you prefer an animal-based protein, then we recommend checking that out! Keep reading for more information about RAW Vegan Protein and sign up for RAW Nutrition deals and news alerts below!
RAW Nutrition Vegan Protein – Deals and Price Drop Alerts
Get Price Alerts
No spam, no scams.
Disclosure: PricePlow relies on pricing from stores with which we have a business relationship. We work hard to keep pricing current, but you may find a better offer.
Posts are sponsored in part by the retailers and/or brands listed on this page.
This area is reserved for Team PricePlow's upcoming Product Review video.
Subscribe to our channel and sign up for notifications so you catch it when it goes live!
RAW Vegan Protein Macronutrients and Micronutrients
Before we dive into RAW Vegan Protein's ingredient panel, let's see what its macronutrient profile looks like! Keep in mind that calories and serving sizes vary by flavor. The analysis we performed is for peanut-butter flavored RAW Vegan Protein .
Here's what one scoop (33g) of RAW Vegan Protein contains:
Calories: 110

Protein: 20g

Carbohydrates: 2g

Fat: 2g
With 20 grams of protein in one convenient and delicious shake, RAW Vegan Protein will help crush cravings and make sure that you never fall short on your daily protein target. Furthermore, RAW Vegan Protein is only 110 calories per serving. So even if you're on a strict diet, you can easily fit a serving into your plan.
Micronutrients for the win!
While the vast majority of vegan proteins stop at providing an extra dose of protein, RAW Nutrition goes above and beyond by including a wide variety of vitamins, many of which are commonly absent from plant-based diets.
Here is a list of vitamins in RAW Vegan Protein:
Vitamin A (as Palmitate) – 900mcg (100% DV)

Vitamin B1 (as Mononitrate) – 1.2mg (100% DV)

Vitamin B2 (as Riboflavin) – 1.3mg (100% DV)

Vitamin B3 (as Niacinamide) – 16mg (100% DV)

Vitamin B5 (as Pantothenic Acid) – 5mg (100% DV)

Vitamin B12 (as Methylcobalamin) – 2.4mcg (100% DV)

Vitamin C (as Ascorbic Acid) – 300mg (333% DV)

Vitamin D3 (as Cholecalciferol) – 20mcg (100% DV)

Biotin – 30mcg (100% DV)
With that list of vitamins, RAW Vegan Protein covers a large portion of the recommended daily value of micronutrients in a single serving! It's not very common for a vegan protein powder to provide a complete panel of vitamins. It's one thing that sets RAW Nutrition apart from the competition.
RAW Vegan Protein Ingredients
We break this section up into two parts: primary protein sources and other ingredients, including those responsible for flavor, texture, and consistency.
Protein Sources (Pea Protein Isolate, Brown Rice, Fava Bean, Mung Bean)
To create a complete protein, RAW Nutrition blends pea protein isolate, brown rice, fava bean, and mung bean protein. It's a unique combination that you don't typically see on the protein powder market. It's common for vegan protein products to have pea or brown rice protein. But fava bean and mung bean really make RAW Vegan Protein stand out!
Pea Protein Isolate

Ingredients are listed by weight and in descending order. So while we don't know the exact amount of each protein source, according to the label pea protein isolate most likely yields the highest concentration of protein. (Note that two or more ingredients could contain equivalent amounts of protein).

Pea protein isolate is one of the highest quality plant proteins, so we're glad to see that it's positioned as the leading protein source in the blend. Pea protein is one of the few plant-based sources of protein that's actually classified as a complete protein source, meaning that it contains adequate amounts of all nine essential amino acids.[1]

In addition, a 2015 study published in the Journal of the International Society of Sports Nutrition compared pea protein and whey protein consumption during a 12 week resistance training program. The researchers evaluated which ingredient would most successfully increase muscle mass and strength.[2] The study was made up of 161 males who were assigned to one of three groups: placebo, whey protein, and pea protein.[2] Each participant consumed 25 grams of pea protein, whey protein, or the placebo.[2]

The study authors determined that compared to a placebo, those who consumed pea protein showed a significant increase in muscle thickness.[2] There was no significant difference in muscle thickness for the volunteers in the whey and pea protein groups. So what does this mean? It shows that pea protein performs just as well as whey protein and is an adequate alternative![2]

Brown Rice Protein

In the realm of plant based proteins, some researchers classify brown rice protein an excellent source of protein. Thirty seven percent of its total protein content is made up of the nine essential amino acids and 18% is branched chain amino acids.[3]

Furthermore, a 2013 study from the University of Tampa in Florida found that when participants consumed equivalent amounts of whey protein and rice protein isolate, there were no significant differences in recovery or body composition changes.[4] The researchers concluded that post exercise, adequate amounts of rice protein may be a sufficient replacement for whey protein.[4]

RAW Vegan Protein starts off strong because it delivers two protein sources that have been proven to be good replacements for whey protein. It should be reassuring for any athlete on a plant-based diet who is looking to maximize his or her results.

Fava Bean Protein

Fava bean proteinis an ingredient that we don't typically see in a majority of vegan protein powders covered on the PricePlow blog.

Fava beans (Vicia faba) come from a flowering plant found in high altitudes in the northern hemisphere. A member of the pea family, the legume is particularly rich in nutrients, including protein and fiber.[5]

During seed development, the fava bean accumulates a large amount of protein, primarily globulins (including legumin and vicilin) along with albumin, prolamins, and glutenins. Globulins account for approximately 70 to 80% of total protein found in the legumes. They're rich in leucine, glutamic acid, and arginine.[5] This is great to know because leucine is the amino acid primarily responsible for initiating muscle protein synthesis!

Furthermore, fava beans contain high amounts of L-dopa,a precursor to dopamine, which is known as a feel-good neurotransmitter.[5] Although, the fava bean is not a complete protein, when combined with pea, brown rice, and mung bean, it complements them very well. Not to mention, it has several additional beneficial nutrients!

Mung Bean Protein

The mung bean (Vigna radiata) comes from crops that grow in the summertime. It's mainly cultivated in Asian countries and from dry regions in southern Europe, Canada, and the United States.[6] Mung bean is most known for its detoxification properties. And now thanks to the rising popularity of consuming plant-based diets, the legumes are becoming a prominent source of protein.[6]

Mung bean seeds contain anywhere from 21 to 32% protein, which is higher than soybeans and kidney beans. Mung bean protein consists of approximately 44% essential amino acids. They're particularly rich in leucine, but a bit low in methionine and cysteine.[6] It's important to combine different plant protein sources and make sure you're getting adequate amounts of each essential amino acid!

In addition, mung beans express angiotensin converting enzyme (ACE) inhibitory activity and have antifungal and antibacterial properties.[6] In summary, you're not only getting protein from mung beans, but also some extra health benefits!
Other Ingredients
In order to make plant protein powders taste like chocolate, vanilla, or peanut butter, RAW Nutrition added a few extra ingredients to the mix. To keep things simple, they stuck with the plant-based theme and only used natural sweeteners and flavors.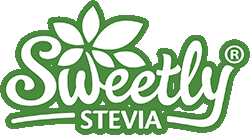 For the sweetener, RAW Nutrition combined Sweetly Stevia and steviol glycosides. Sweetly Stevia is a zero-calorie sugar substitute made from organic, non-GMO stevia leaves.[7] More importantly, it's 100% natural, vegan friendly, and doesn't leave behind a bitter aftertaste![7]
Furthermore, Sweetly Stevia is gluten free, lactose free, alcohol free, chemical free, and diabetic friendly.[7] In addition to sweeteners, RAW Nutrition used natural flavors, a non-dairy sunflower creamer, and xanthan gum to improve the mixability and consistency.
Available Flavors
For RAW Vegan Protein, RAW Nutrition stuck with fan favorites: vanilla, chocolate, and peanut butter. Since they use Sweetly Stevia, don't expect there to be a bitter aftertaste. Rather, we think the flavor is smooth and well-balanced. We assume that RAW will announce more flavors in the near future. So stay tuned!
Here's an updated list of RAW Vegan Protein flavors available now:
RAW Nutrition Never Compromises
So far we've covered three products from RAW Nutrition, RAW Pump, RAW Protein, and RAW Vegan Protein. Each one has something unique to offer! Not one to blindly follow industry trends, RAW Nutrition took a different approach to developing this line. They created products with the highest quality raw materials they could get their hands on and put a unique spin on every one of their formulas.
RAW Pump contains clinically- proven dosages of several ingredients that were chosen for their ability to increase blood flow, endurance, power, focus, and performance, including Nitrosigine from Nutrition 21, beta-alanine, betaine anhydrous, L-citrulline, and lion's mane.
RAW Protein contains digestive enzymes that help improve absorption. And RAW Vegan Protein is formulated using four high quality plant protein sources, along with several beneficial vitamins. Not to mention, it's also naturally flavored and sweetened!
It's obvious that Matt Jansen and Dr. Domenic Iacovone wanted to create a premium sports nutrition brand. And they definitely accomplished that with RAW Nutrition! While we've covered three solid products from them so far, we still have several more to go. So make sure to subscribe below for more content!
RAW Nutrition Vegan Protein – Deals and Price Drop Alerts
Get Price Alerts
No spam, no scams.
Disclosure: PricePlow relies on pricing from stores with which we have a business relationship. We work hard to keep pricing current, but you may find a better offer.
Posts are sponsored in part by the retailers and/or brands listed on this page.