Pea Protein

(Tag Archives)
Subscribe to PricePlow's Newsletter and Pea Protein Alerts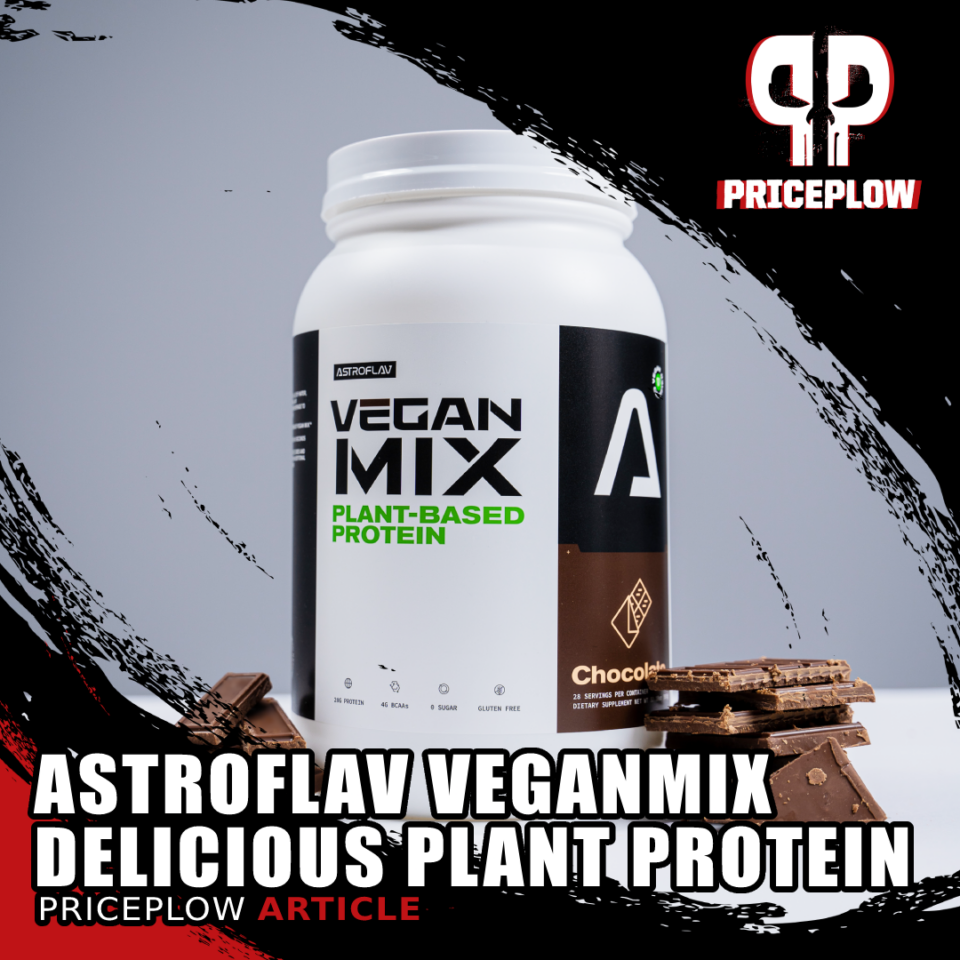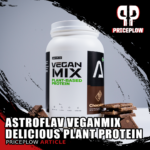 Since bursting onto the supplement scene in 2019, AstroFlav has established themselves as a cut above the rest when it comes to customer relationships and flavors. Their development process is driven by a constant loop of feedback from their fanbase, leading to products that just keep getting better. This is a refreshing approach in an […]
Continue Reading →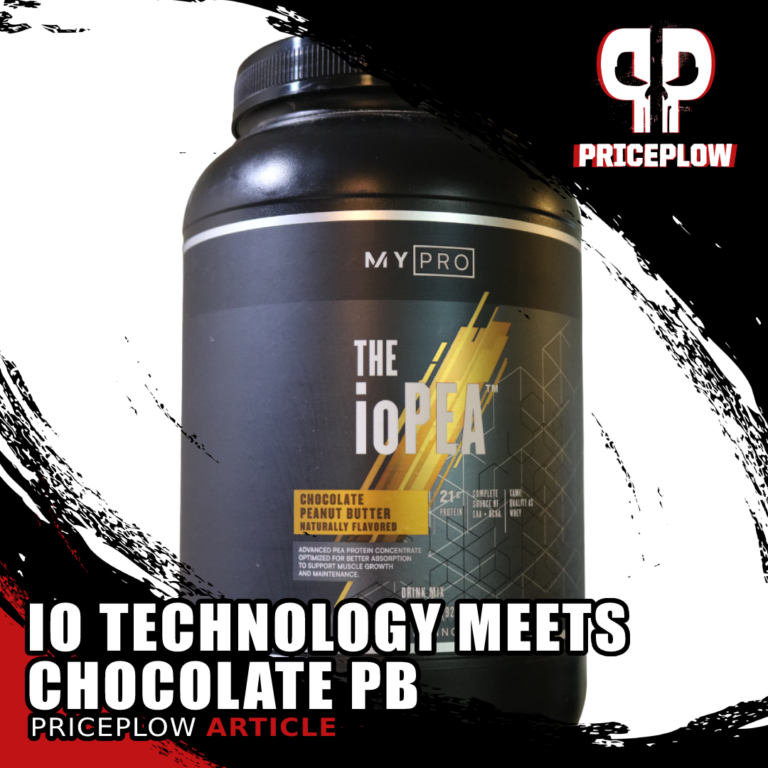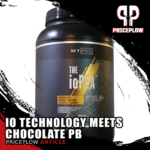 In an industry full of copycats and canned formulas, Myprotein has set the bar high when it comes to innovation. We've covered Myprotein's The Pro Range of supplements on the PricePlow Bog before, and we've been particularly impressed with their ioPea plant-based protein powder.
Utilizing pea protein isolate powder enhanced by io technology from Ingredient […]
Continue Reading →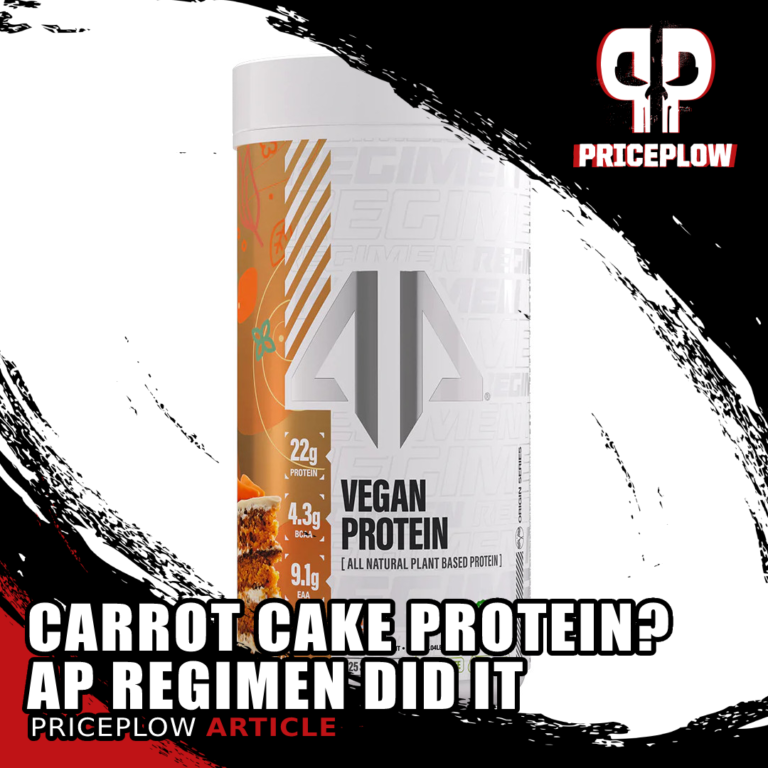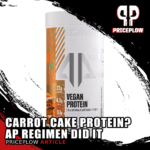 Lately, the AP Prime Bites Protein Brownies have really stolen the show for Alpha Prime Supps. We recently had AP's Brian Ikalina and Europa's Justin Weeks on the PricePlow Podcast (Episode #071) to celebrate their retail-exclusive Purple Velvet flavor.
But remember, Alpha Prime Supps makes supplements besides protein brownies. Going beyond supplements like the Legacy […]
Continue Reading →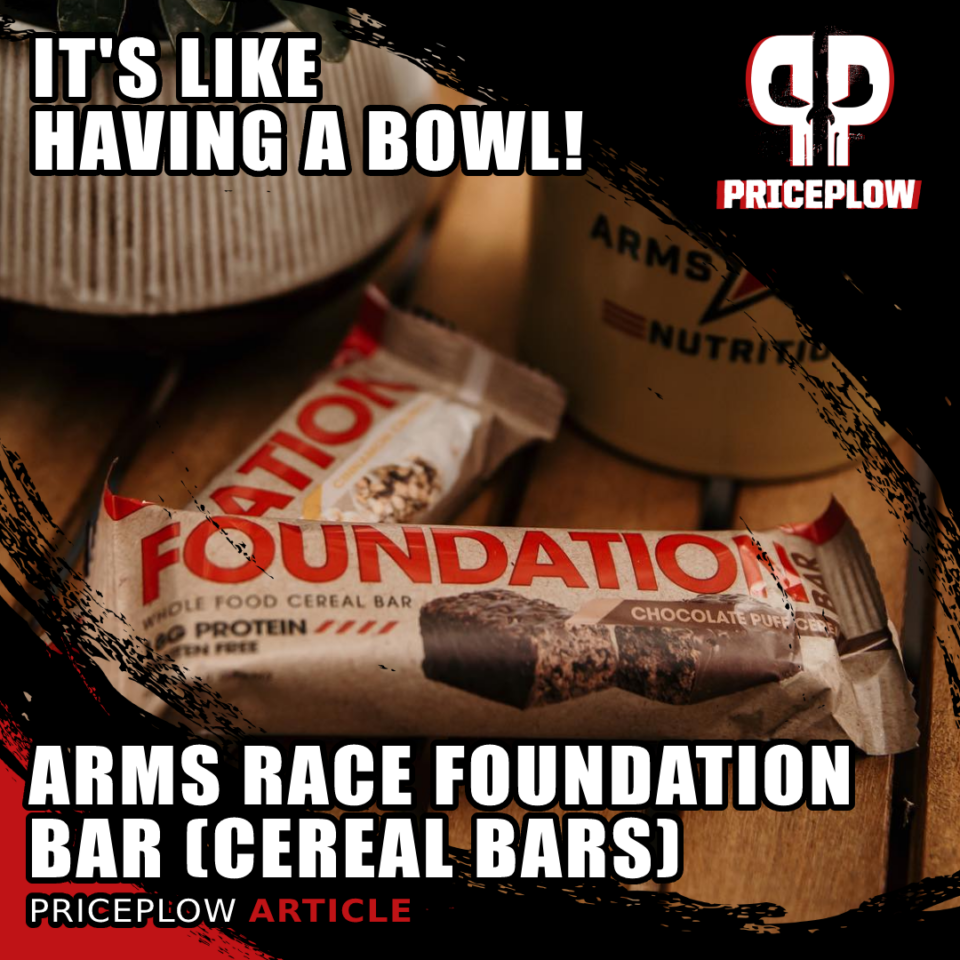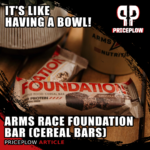 Fans and followers of Julian Smith and enjoyers of his collaborative Arms Race Nutrition supplement brand with Doug Miller have been waiting for this one, and it's finally here!
Arms Race Nutrition Foundation Bar is here
The tag-team duo of Smith and Miller obviously know how important it is for you to get your protein […]
Continue Reading →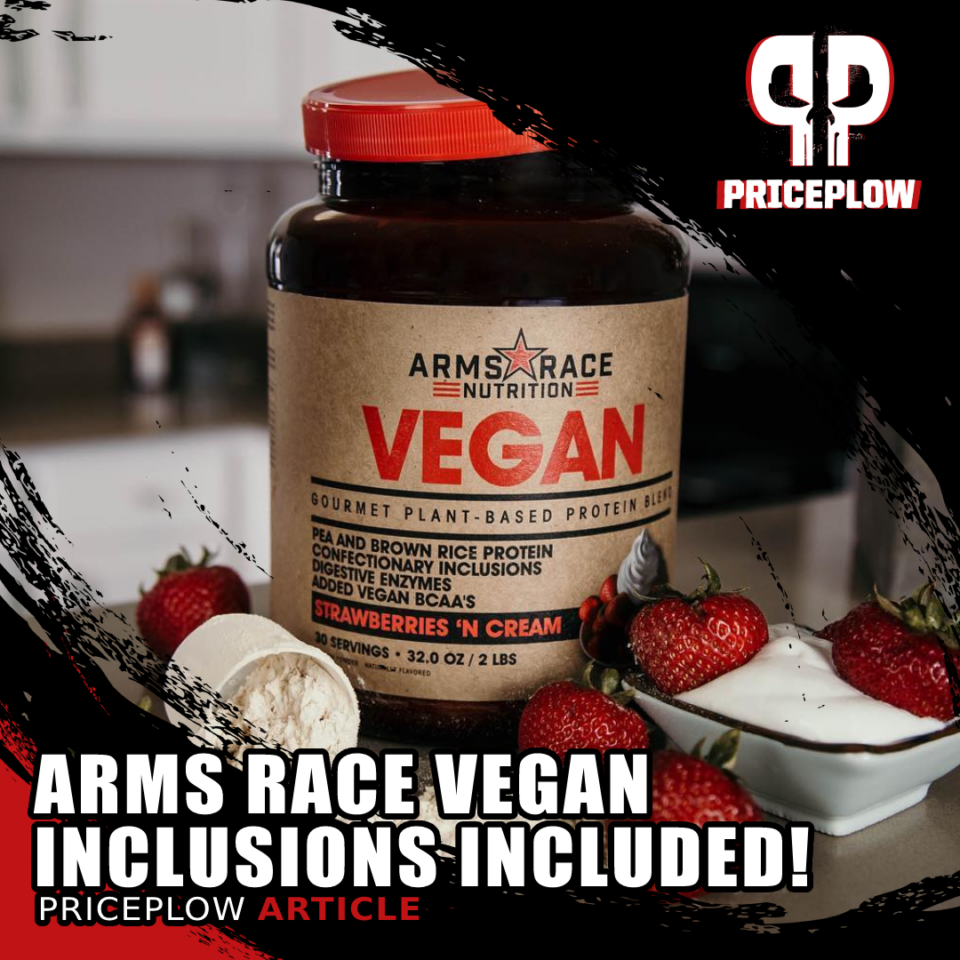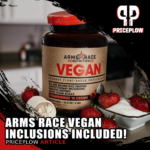 Arms Race Nutrition VEGAN protein powder has launched… and it has inclusions!
One thing that people on a plant-based diet discover is that it can be difficult to get enough protein from whole-food plant sources. That applies for those who are dairy-free as well.
Generally speaking, plant proteins are less digestible and, hence, […]
Continue Reading →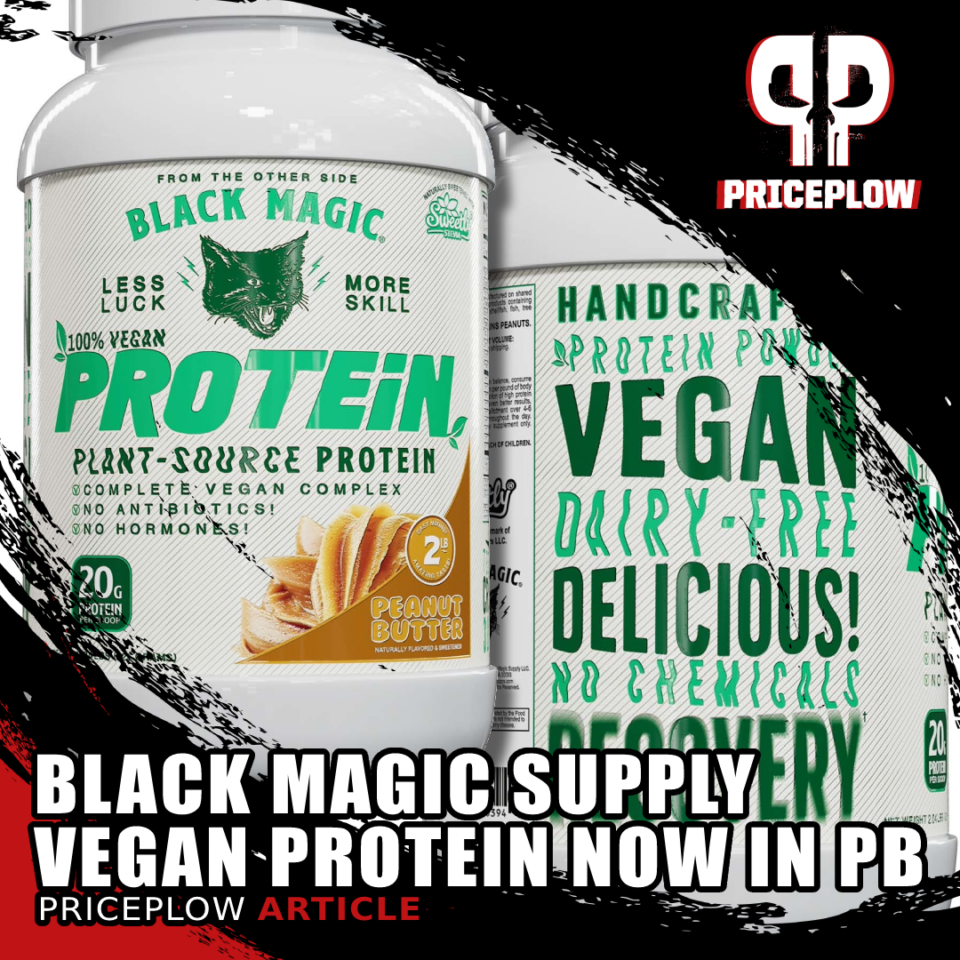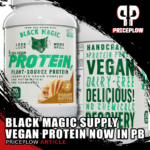 Earlier this year, we scooped the industry with news that Black Magic Supply was tooling up for 2022, giving a recap of where the edgy brand was and where it was going. Taking a break from the heroic BZRK Voodoo limited-edition pre-workout and underrated Ecto Plasm stim-free pre-workout, it's time to get those protein […]
Continue Reading →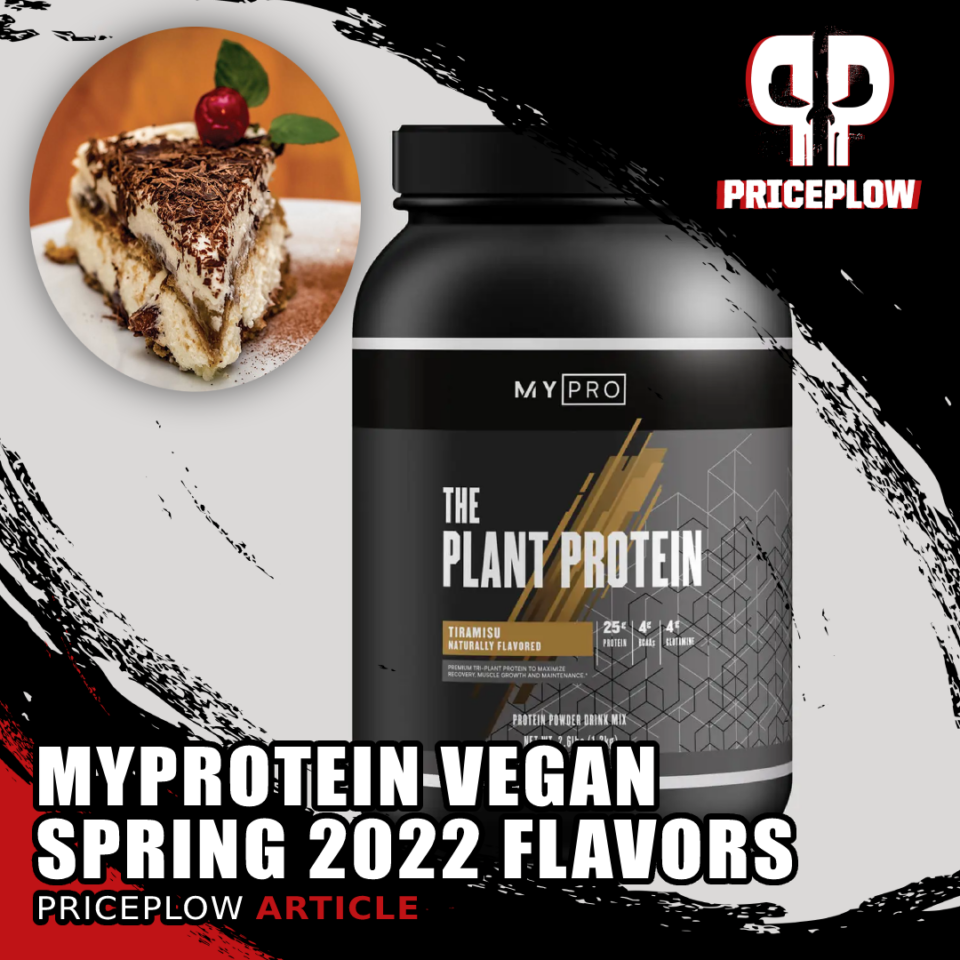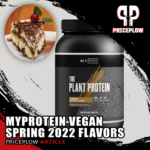 Unsurprisingly well-known for their protein supplements, Myprotein has kept their fans busy with some incredible new pre-workout flavors like their Mike and Ike collab in The Pre-Workout, as well as an incredible Eddie Hall Pre-Workout.
Getting back to protein, they snuck out a few incredible new Layered Bar Flavors: Peanut Butter Jelly, Chocolate […]
Continue Reading →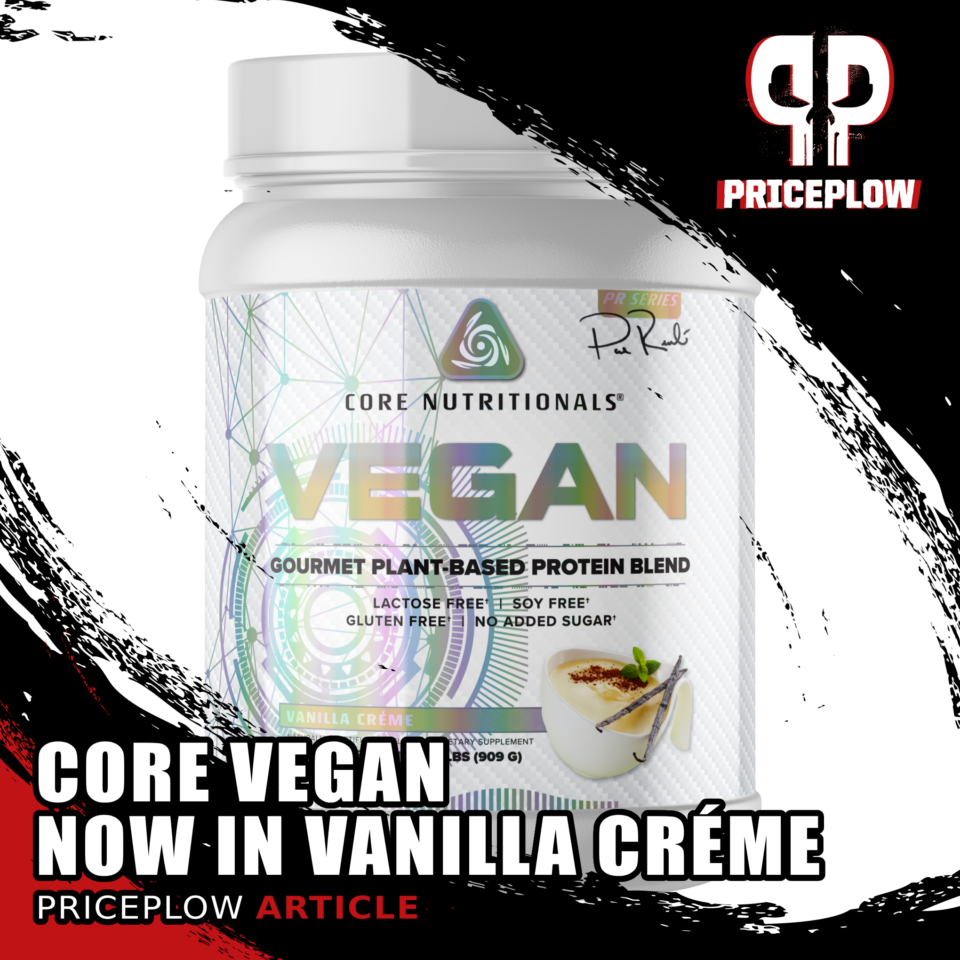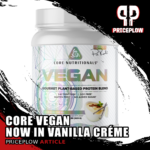 CORE Nutritionals VEGAN protein powder has two new flavors: Strawberry Cream and Frosted Cinnamon Bun!
Nearly a year after the latest Core VEGAN flavor — Vanilla Créme — Core Nutritionals is back at it with two new flavors:
Strawberry Cream and Frosted Cinnamon Bun Core Vegan are here!
Core VEGAN is a vegan protein […]
Continue Reading →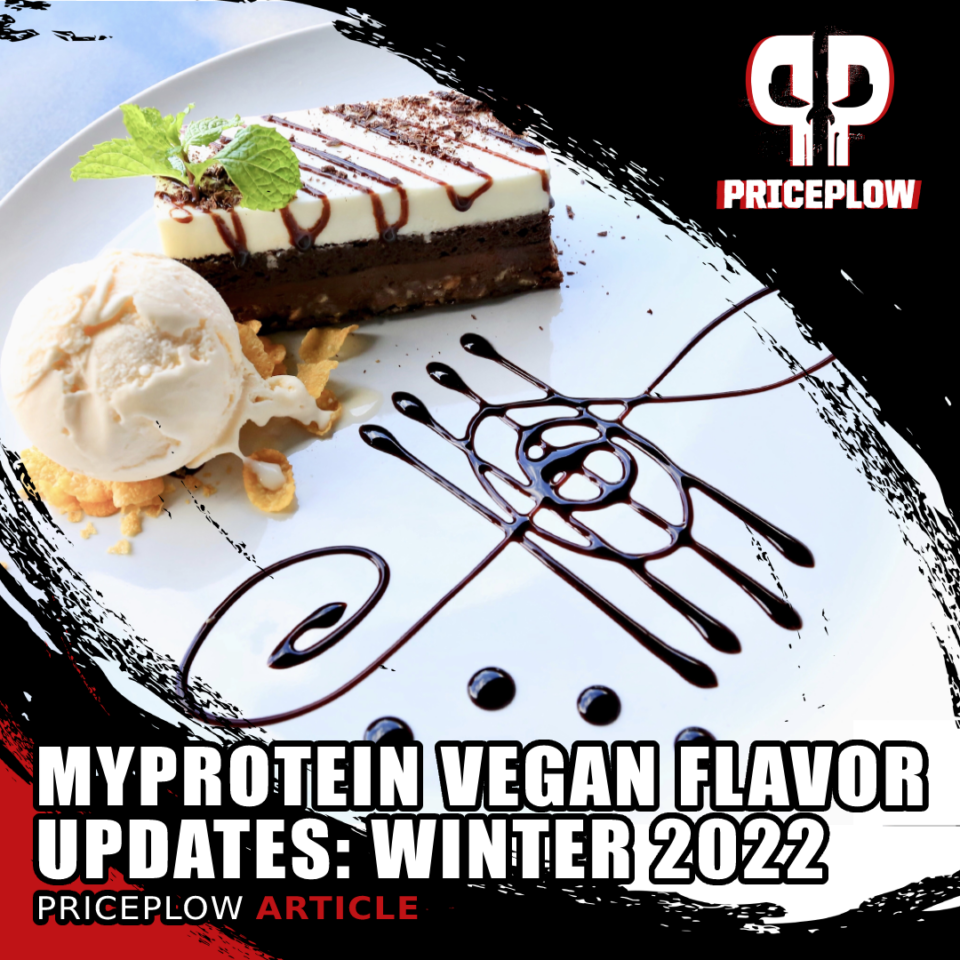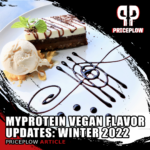 The innovative team that recently brought us The ioPea, the popular enhanced vegan protein powder, quietly announced exciting new flavors for some of their most beloved vegan supplements. We recently did a deep dive on Myprotein's cutting-edge io-optimized pea protein isolate formula — The ioPea — and we encourage everyone to have a look […]
Continue Reading →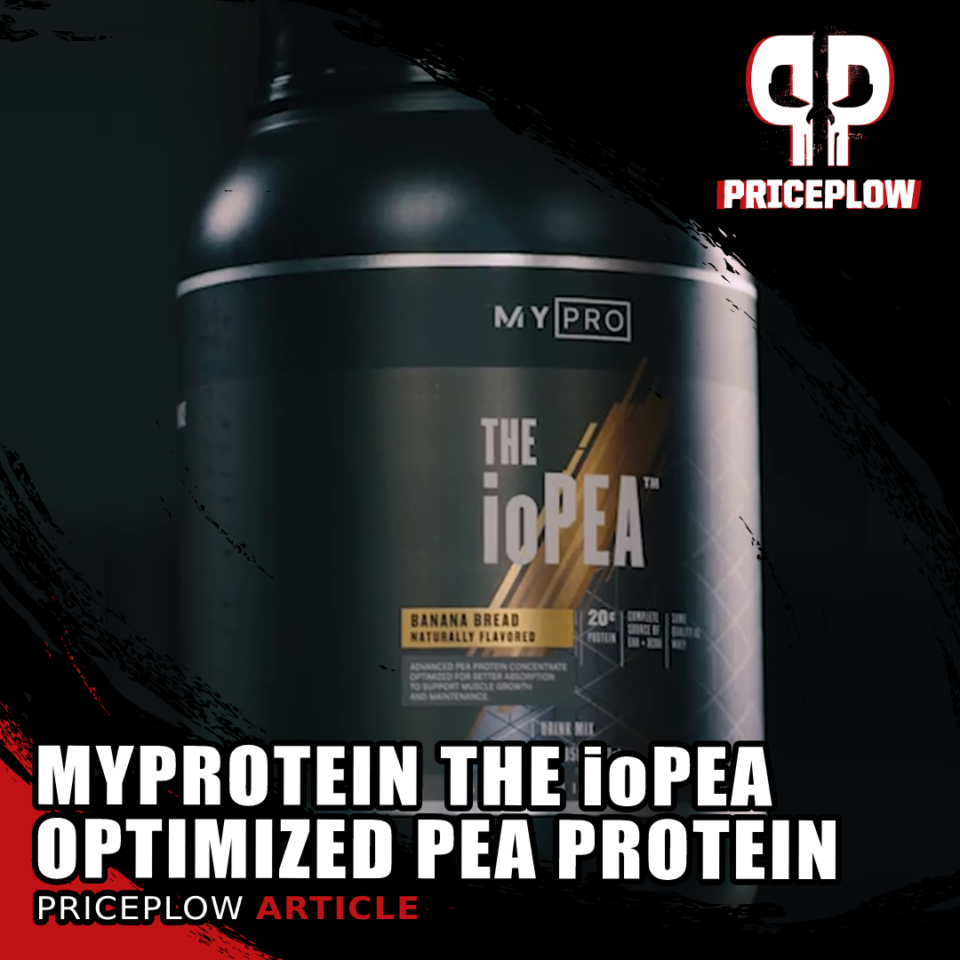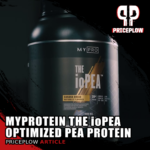 When it comes to exciting new supplement technologies and developments, we've done our best to stay on top of novel ingredients and the formulas that include them. The protein industry pioneers at Myprotein have a specific line of supplements named The Pro Range that utilize many of these cutting-edge technologies. One example is Myprotein's The […]
Continue Reading →