Vegan Supplements on PricePlow
Subscribe to PricePlow's Newsletter and Vegan Supplements Alerts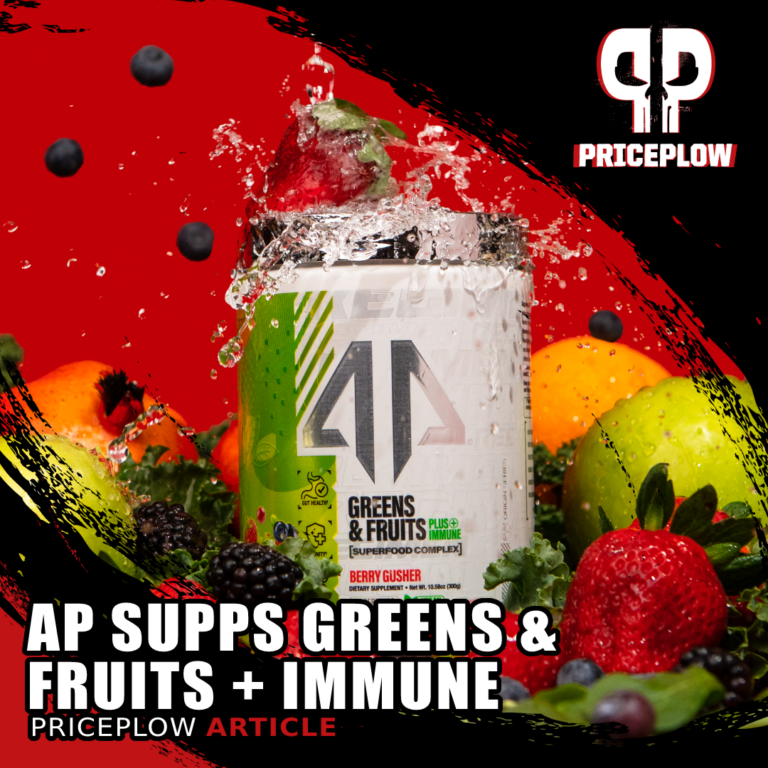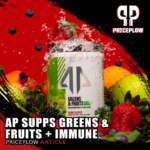 Nearly everyone knows about the glorious AP Prime Bites Protein Brownies, but with winter coming, we're going to need to do more than just microwave our favorite high-protein snack. It's time to buckle down and get our immune systems […]

Continue Reading →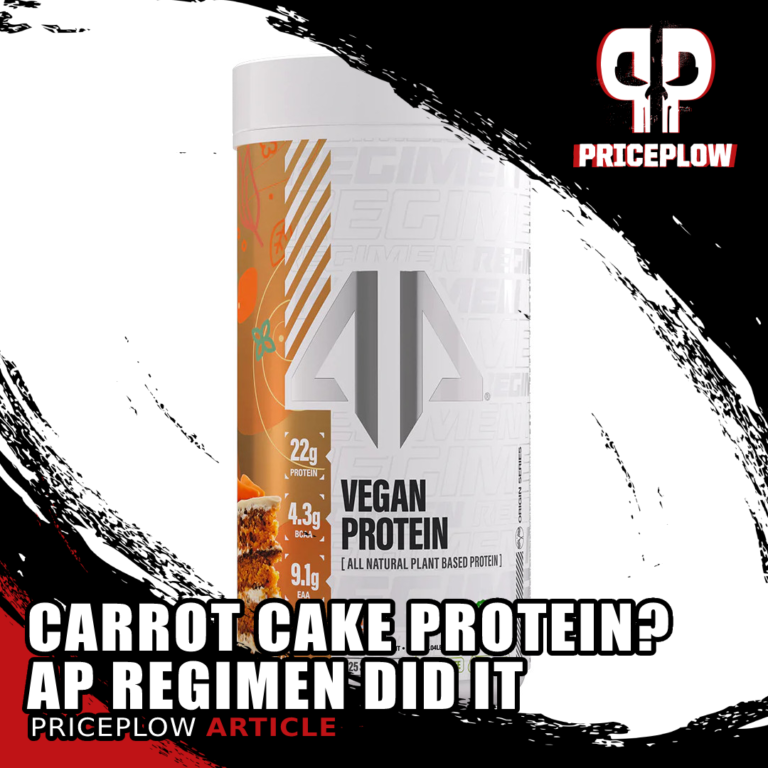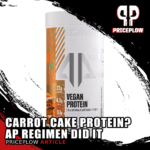 Lately, the AP Prime Bites Protein Brownies have really stolen the show for Alpha Prime Supps. We recently had AP's Brian Ikalina and Europa's Justin Weeks on the PricePlow Podcast (Episode #071) to celebrate their retail-exclusive Purple Velvet flavor.
But […]

Continue Reading →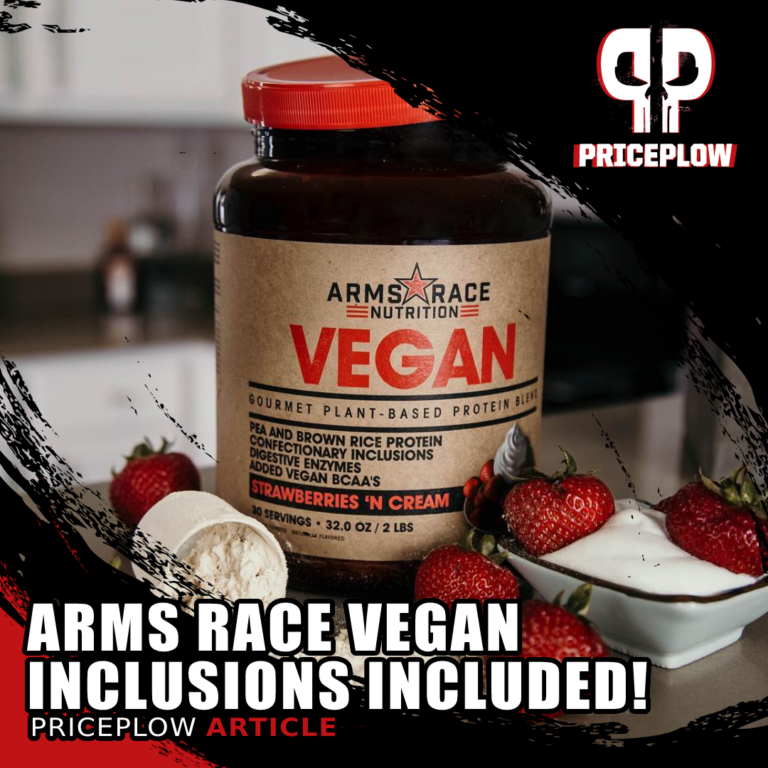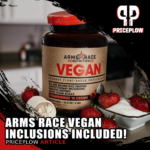 Arms Race Nutrition VEGAN protein powder has launched… and it has inclusions!
One thing that people on a plant-based diet discover is that it can be difficult to get enough protein from whole-food plant sources. That applies for […]

Continue Reading →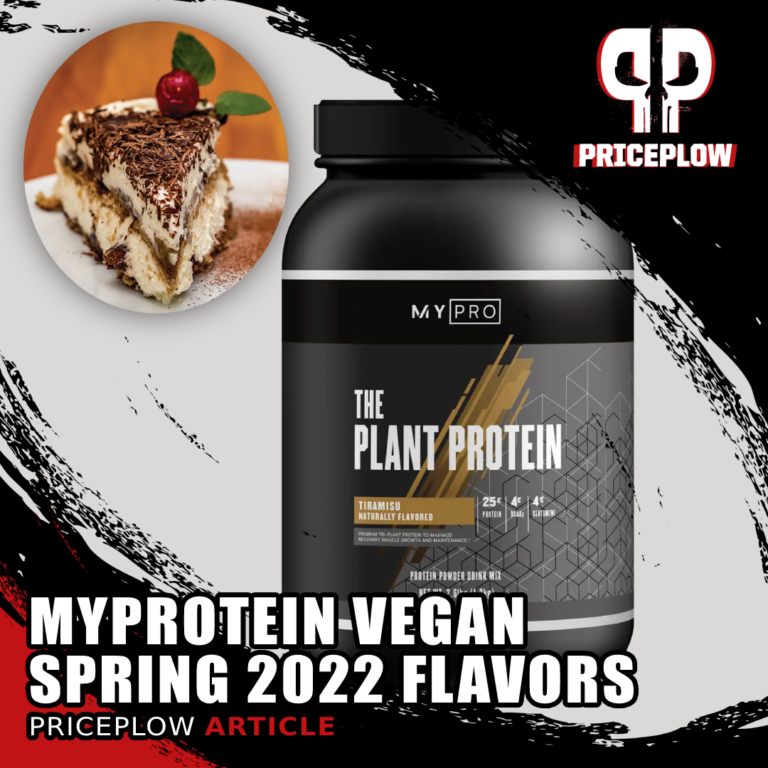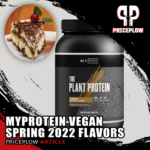 Unsurprisingly well-known for their protein supplements, Myprotein has kept their fans busy with some incredible new pre-workout flavors like their Mike and Ike collab in The Pre-Workout, as well as an incredible Eddie Hall Pre-Workout.
Getting back to […]

Continue Reading →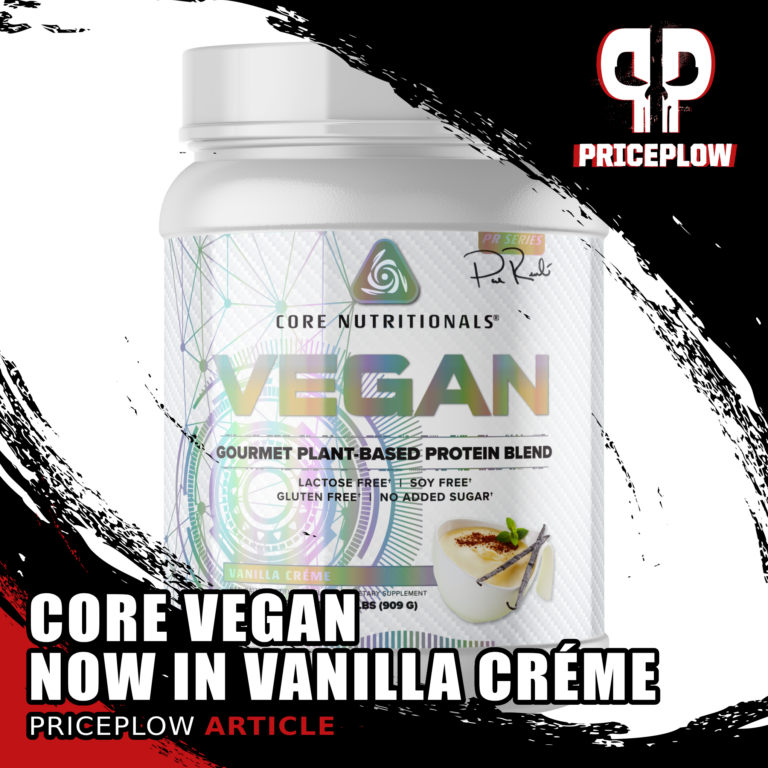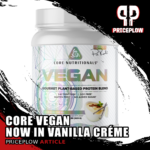 CORE Nutritionals VEGAN protein powder has two new flavors: Strawberry Cream and Frosted Cinnamon Bun!
Nearly a year after the latest Core VEGAN flavor — Vanilla Créme — Core Nutritionals is back at it with two new flavors:
Strawberry[…]
Continue Reading →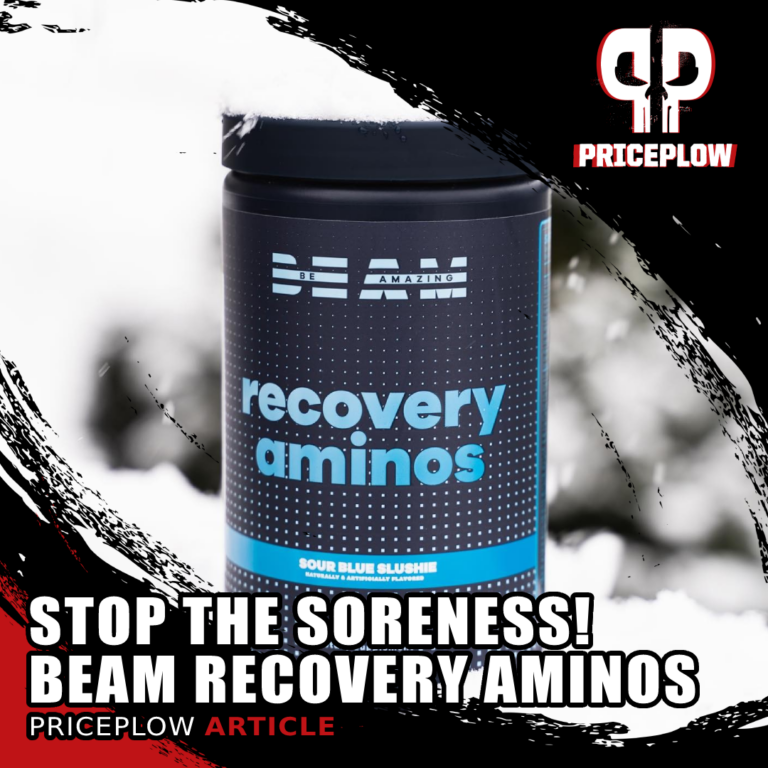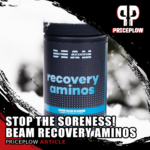 BEAM Recovery Aminos are a full-spectrum essential amino acid (EAA) formula designed to improve recovery with added ingredients like tart cherry and Aquamin!
You can Be Amazing, but it's a bit more of a challenge if you're sore and […]

Continue Reading →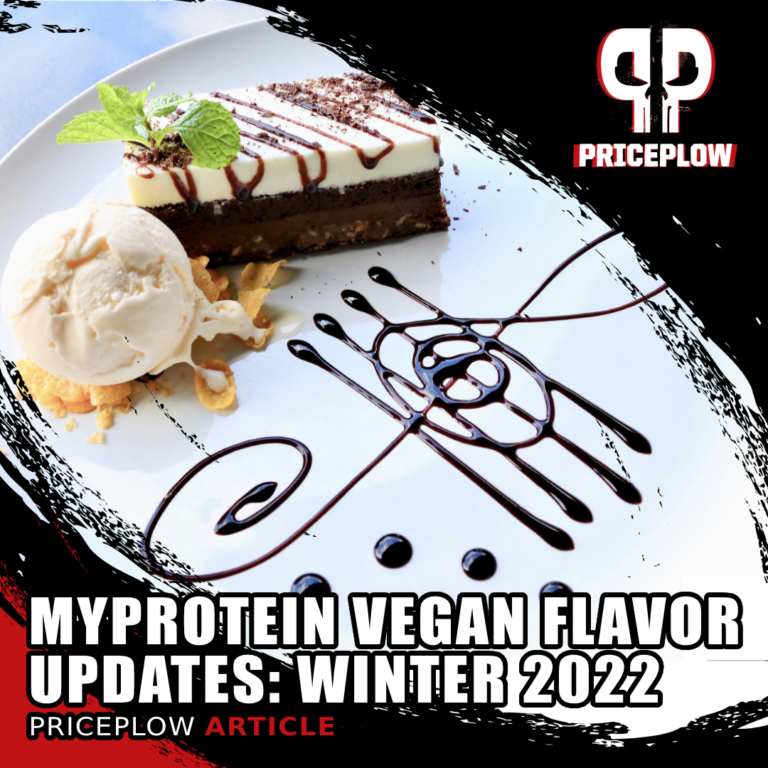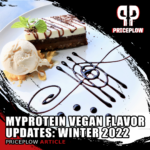 The innovative team that recently brought us The ioPea, the popular enhanced vegan protein powder, quietly announced exciting new flavors for some of their most beloved vegan supplements. We recently did a deep dive on Myprotein's cutting-edge io-optimized pea […]

Continue Reading →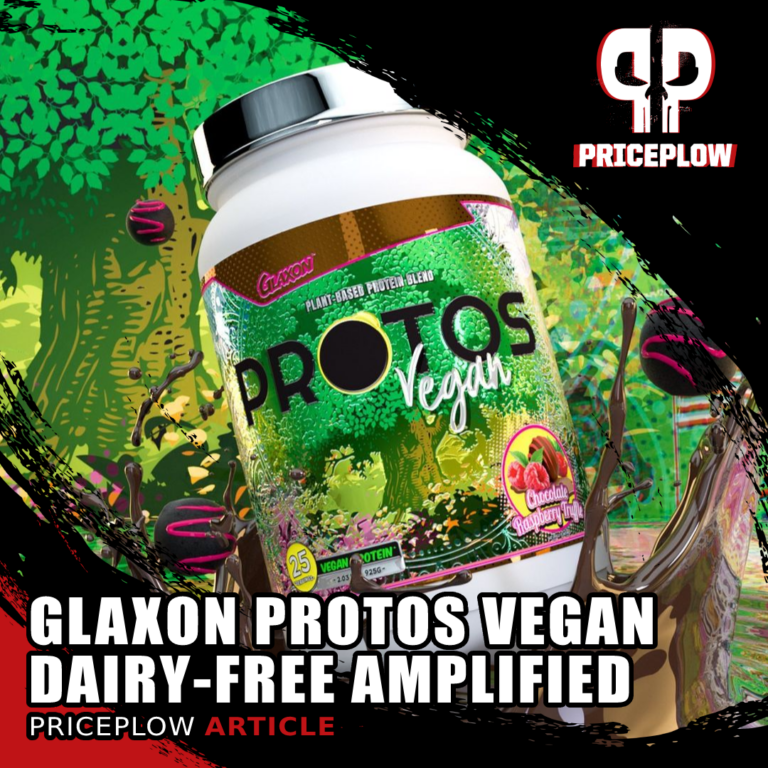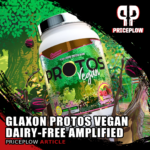 Long-time readers of The PricePlow Blog will know that we're huge fans of Glaxon, a supplement industry newcomer launched in late 2019 that rapidly became known for extremely innovative formulas backed by the bleeding edge of nutritional and biochemical […]

Continue Reading →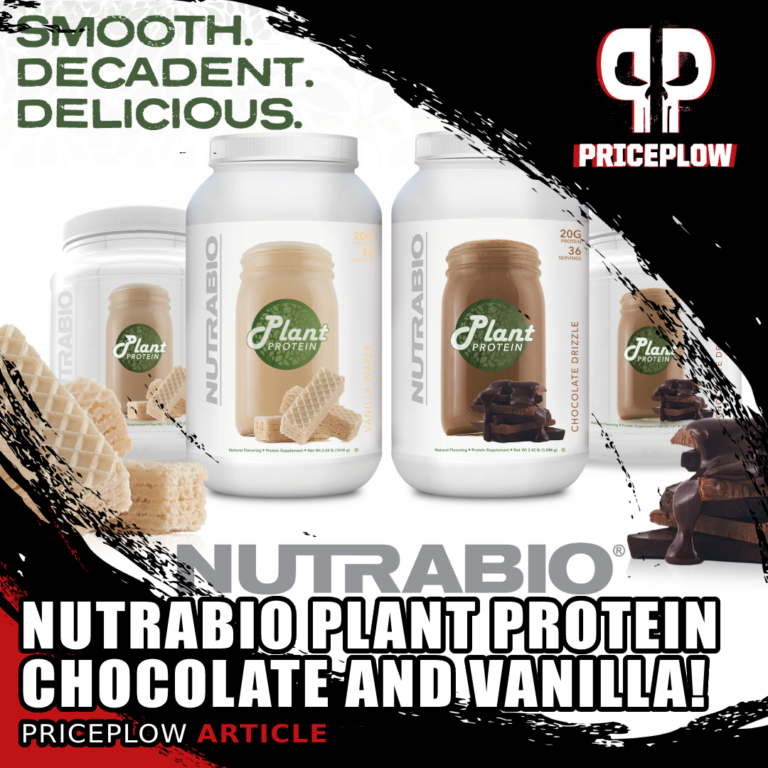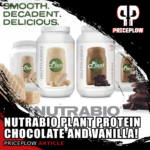 In February of 2021, NutraBio re-branded and re-launched NutraBio Plant Protein, which came with new flavors and updated Natural Series labeling. Of those flavors, the German Chocolate Cake flavor simply blew us away — provided that you love coconut […]

Continue Reading →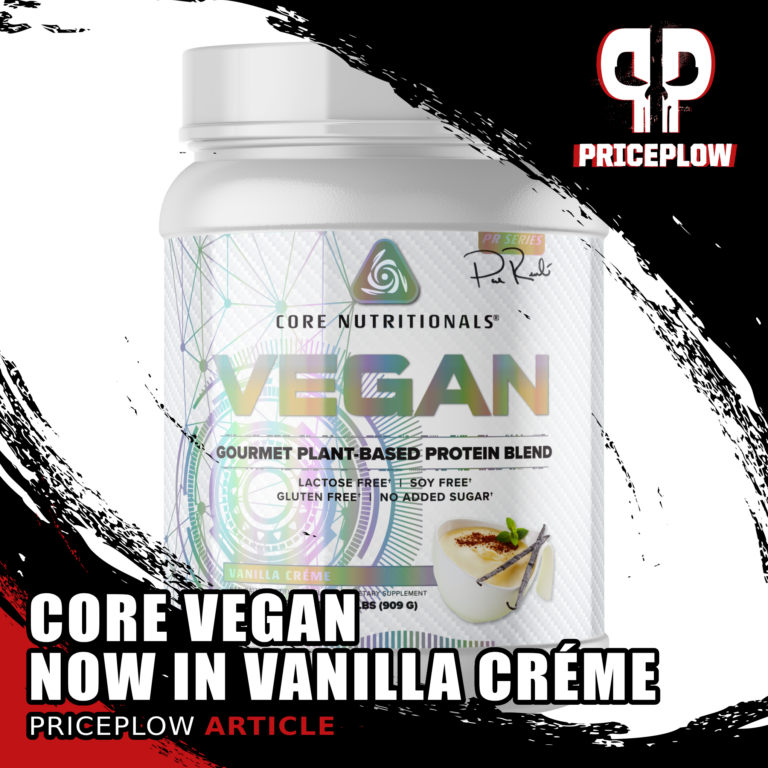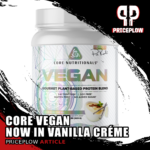 When running through PricePlow's 2020 Supplement Awards, we realized that CORE Nutritionals quietly had an incredible year, getting mentions in nearly every category. One product we missed, however, was Core VEGAN, their popular vegan protein powder that's enhanced […]

Continue Reading →