Brown Rice Protein

(Tag Archives)
Subscribe to PricePlow's Newsletter and Brown Rice Protein Alerts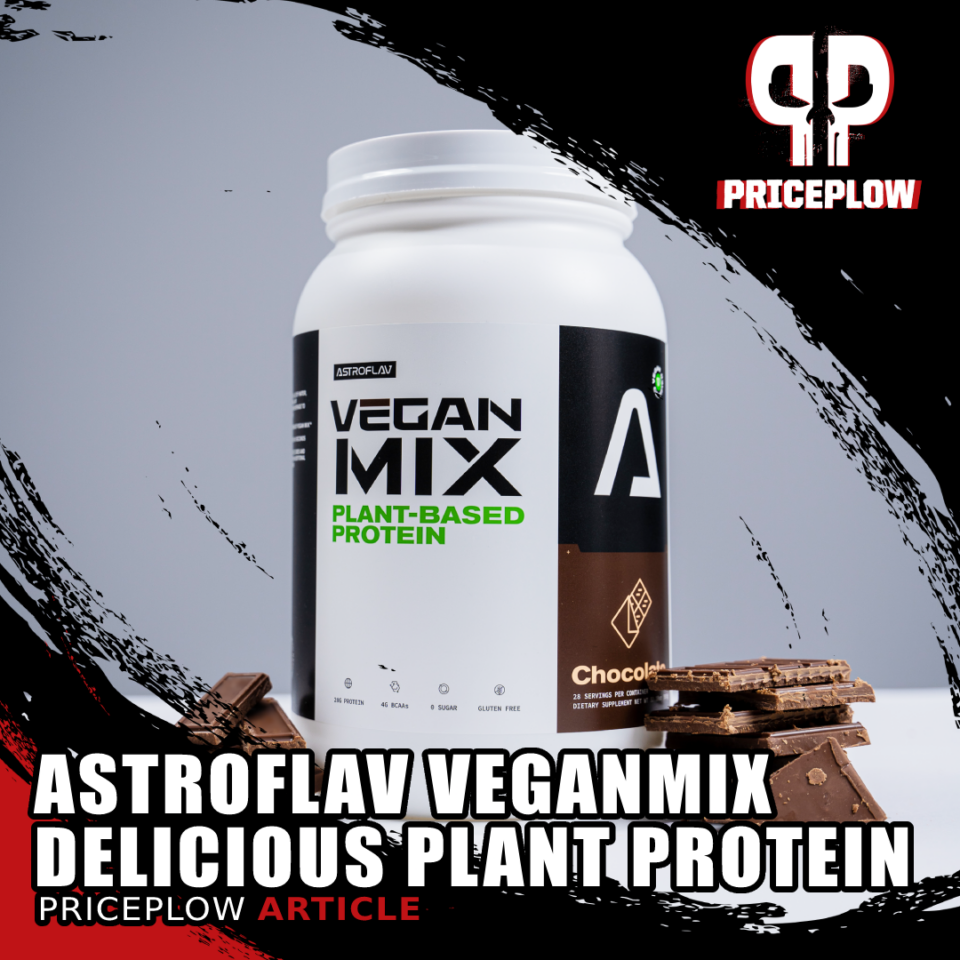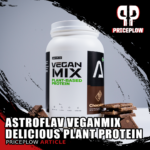 Since bursting onto the supplement scene in 2019, AstroFlav has established themselves as a cut above the rest when it comes to customer relationships and flavors. Their development process is driven by a constant loop of feedback from their fanbase, leading to products that just keep getting better. This is a refreshing approach in an […]
Continue Reading →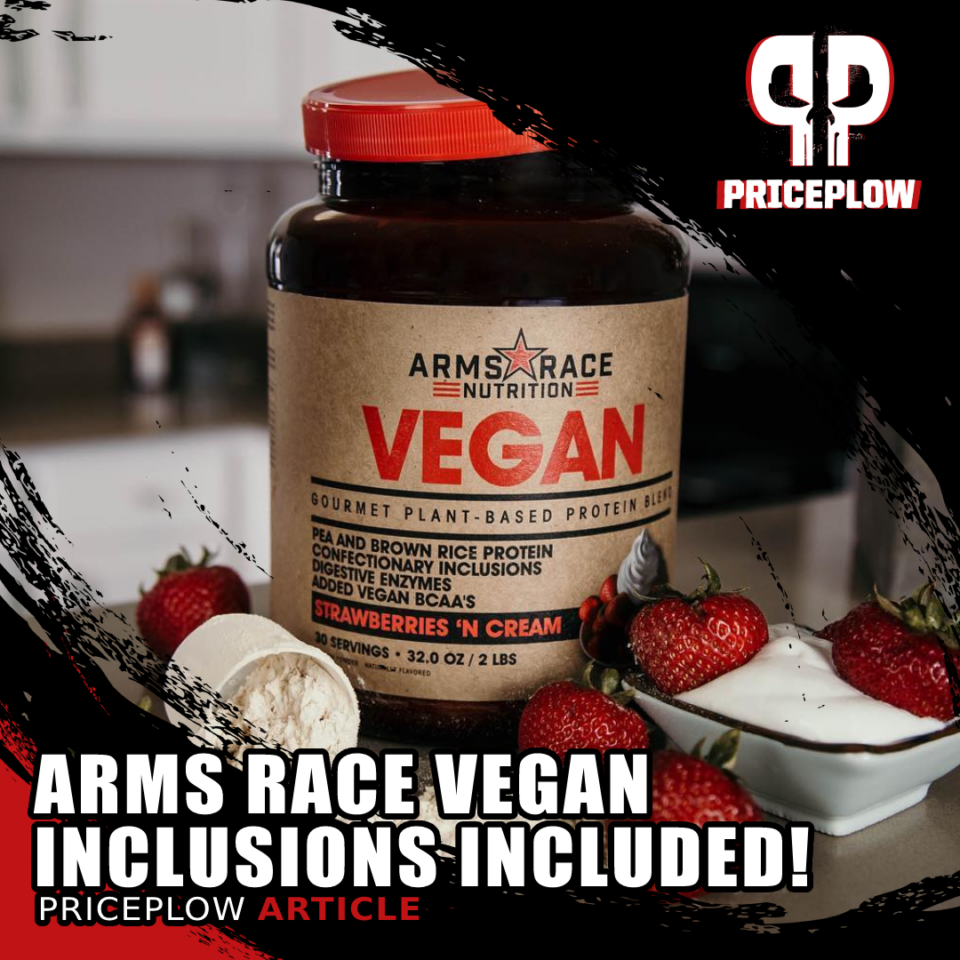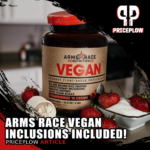 Arms Race Nutrition VEGAN protein powder has launched… and it has inclusions!
One thing that people on a plant-based diet discover is that it can be difficult to get enough protein from whole-food plant sources. That applies for those who are dairy-free as well.
Generally speaking, plant proteins are less digestible and, hence, […]
Continue Reading →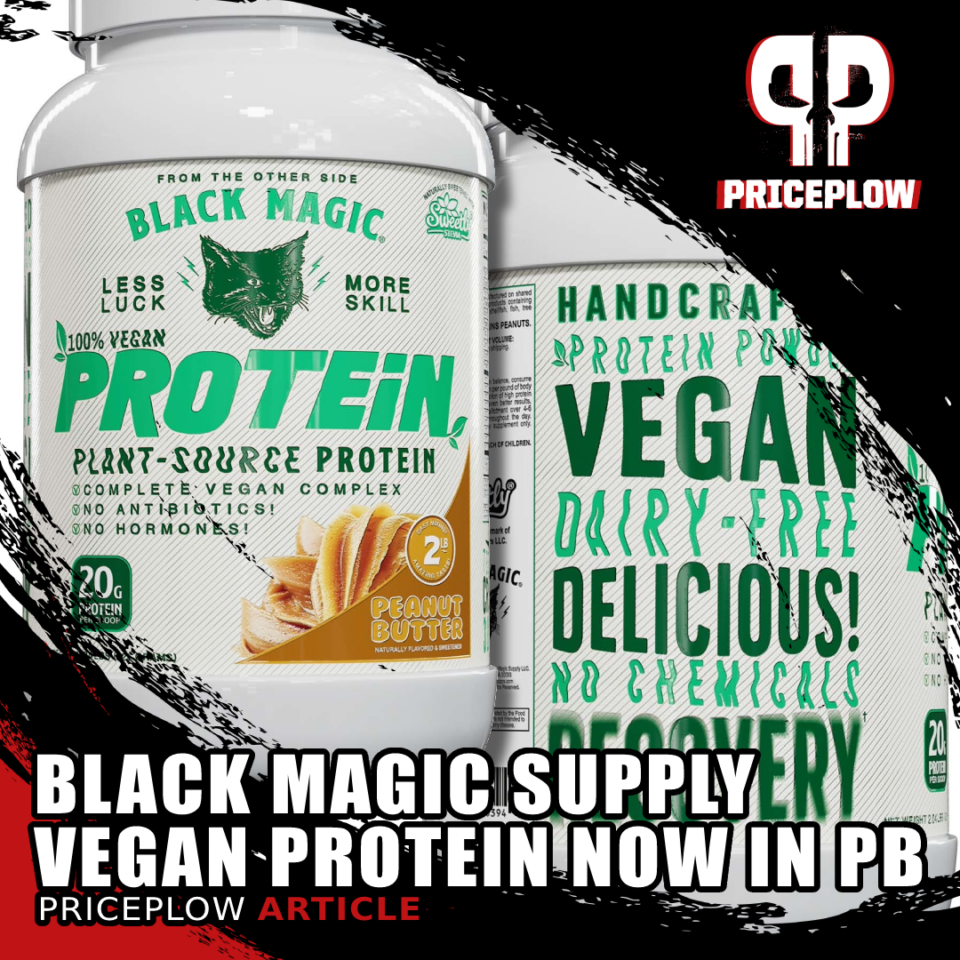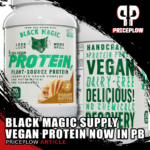 Earlier this year, we scooped the industry with news that Black Magic Supply was tooling up for 2022, giving a recap of where the edgy brand was and where it was going. Taking a break from the heroic BZRK Voodoo limited-edition pre-workout and underrated Ecto Plasm stim-free pre-workout, it's time to get those protein […]
Continue Reading →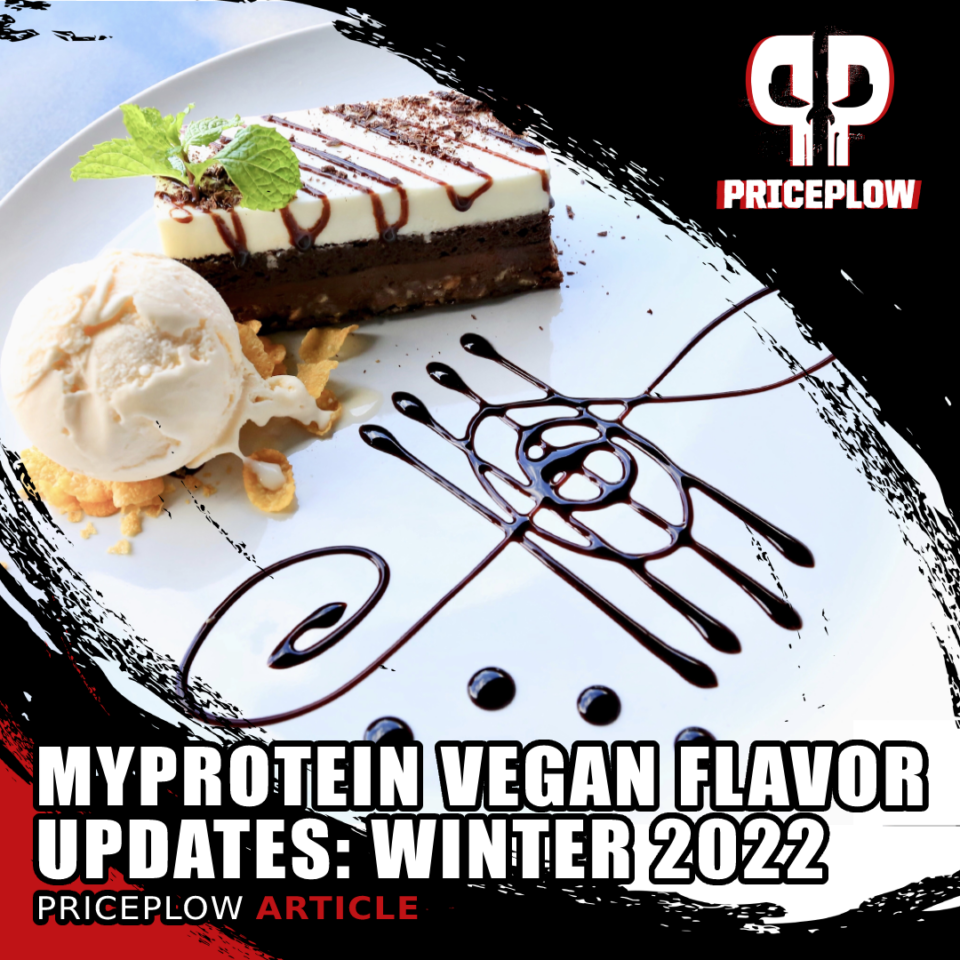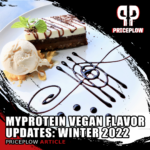 The innovative team that recently brought us The ioPea, the popular enhanced vegan protein powder, quietly announced exciting new flavors for some of their most beloved vegan supplements. We recently did a deep dive on Myprotein's cutting-edge io-optimized pea protein isolate formula — The ioPea — and we encourage everyone to have a look […]
Continue Reading →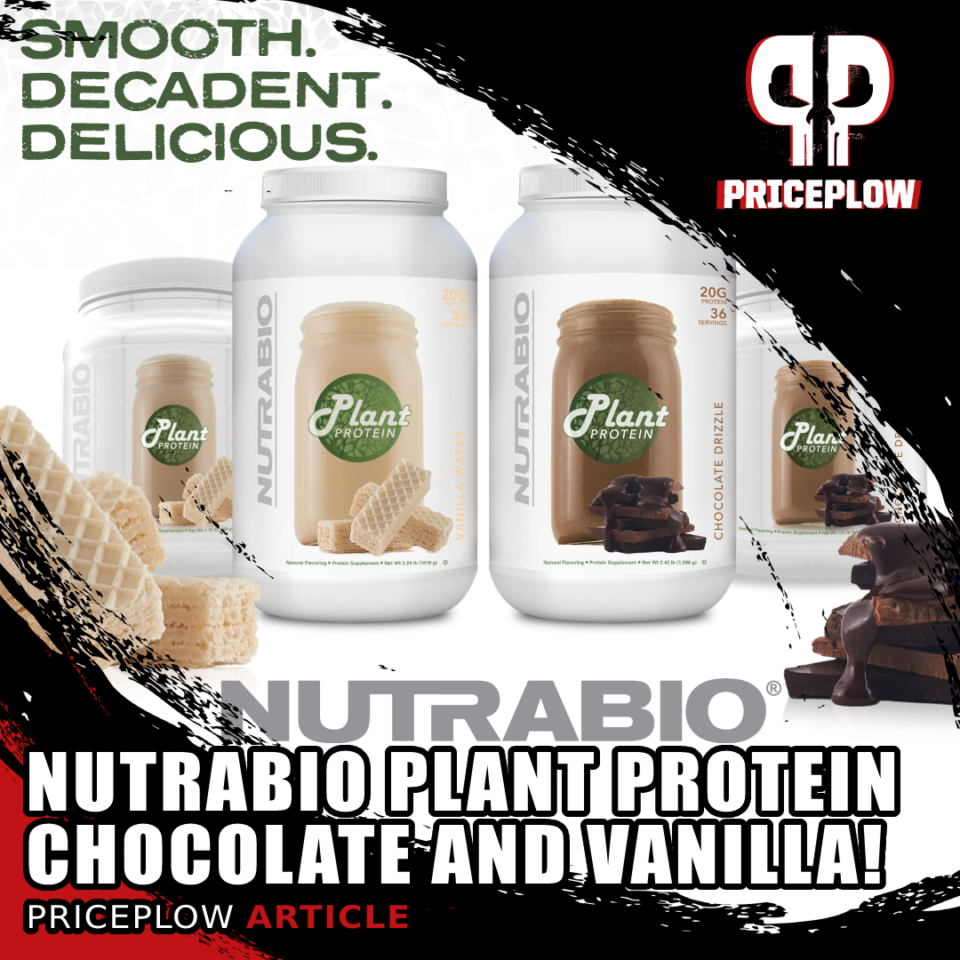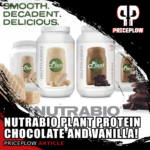 In February of 2021, NutraBio re-branded and re-launched NutraBio Plant Protein, which came with new flavors and updated Natural Series labeling. Of those flavors, the German Chocolate Cake flavor simply blew us away — provided that you love coconut bits in your chocolate protein!
The other two flavors were Mochaccino Mousse Cake and Snickerdoodle […]
Continue Reading →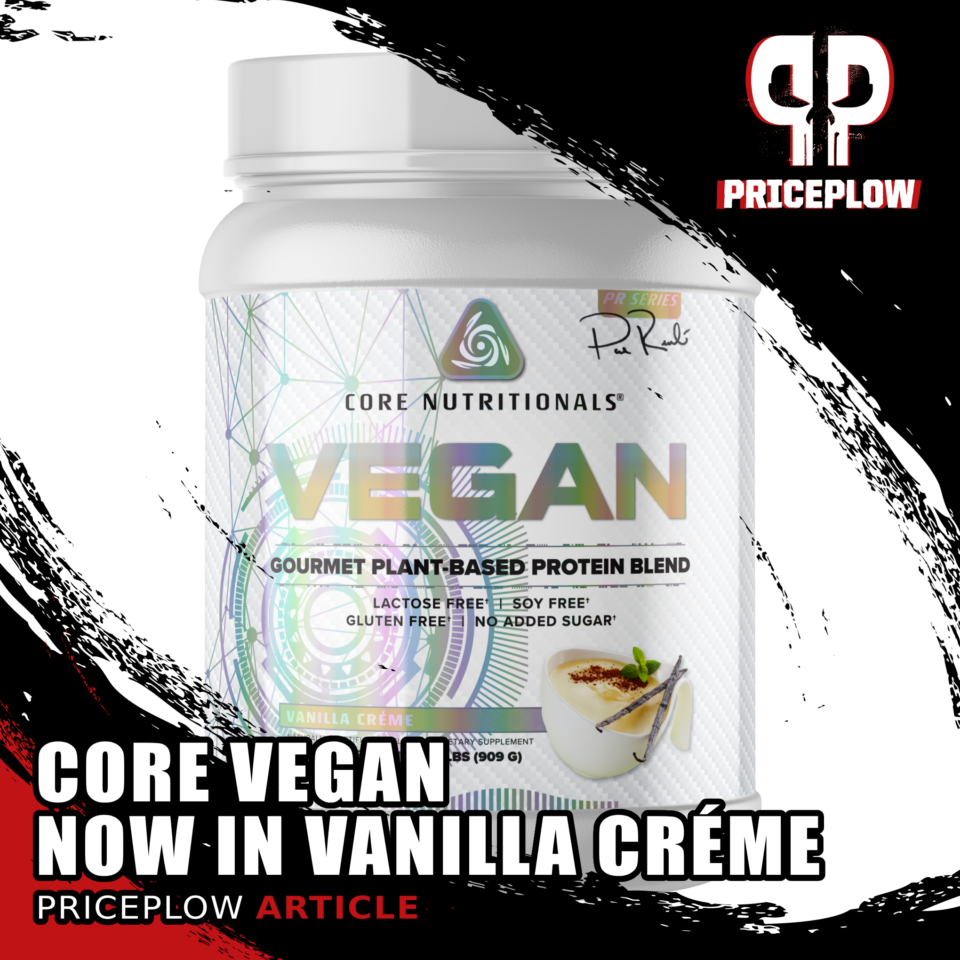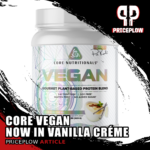 When running through PricePlow's 2020 Supplement Awards, we realized that CORE Nutritionals quietly had an incredible year, getting mentions in nearly every category. One product we missed, however, was Core VEGAN, their popular vegan protein powder that's enhanced with additional BCAAs and digestive enzymes.
Today (May 10, 2021), the brand behind Doug Miller is […]
Continue Reading →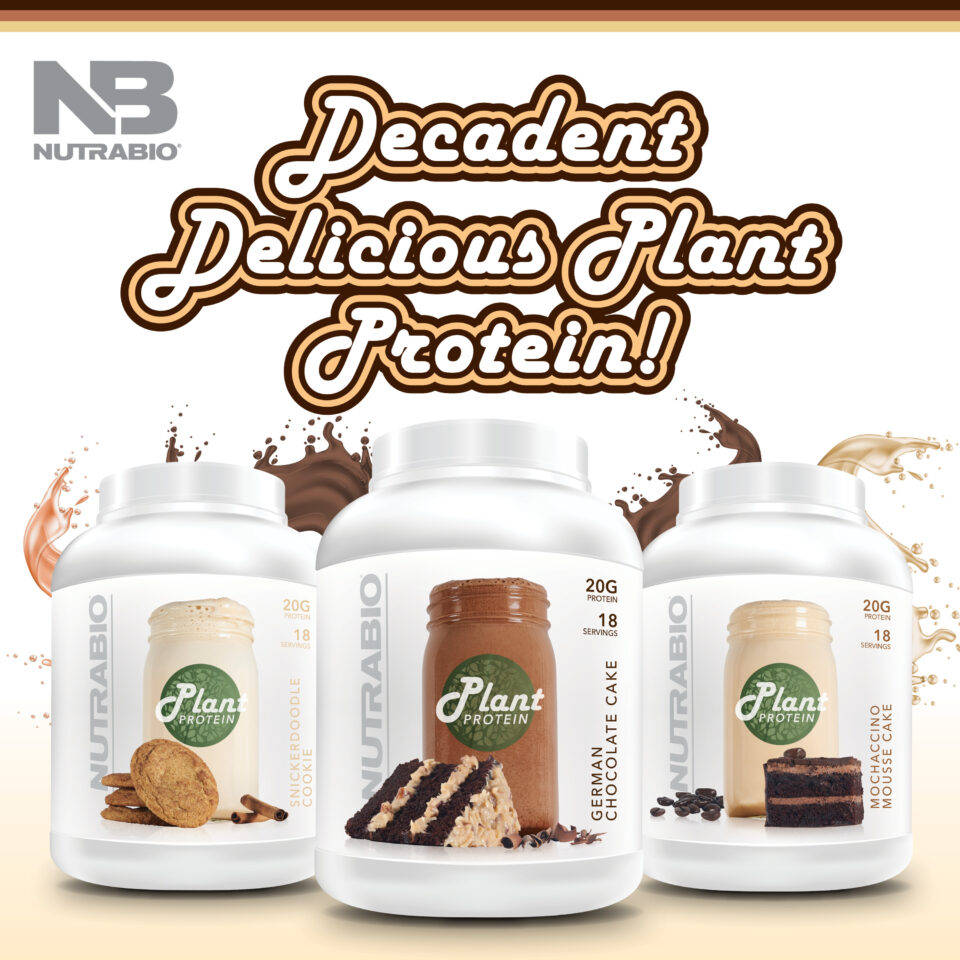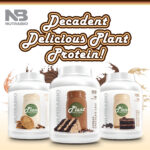 NutraBio Plant Protein is here – and to put things quickly, if you like coconut bits, the German Chocolate Cake flavor is downright amazing and doesn't even taste like a plant protein!
NutraBio has long been synonymous with extraordinary protein powders, anchored by their award-winning Classic Whey, Muscle Matrix, the industry-leading 100% Whey Protein Isolate, […]
Continue Reading →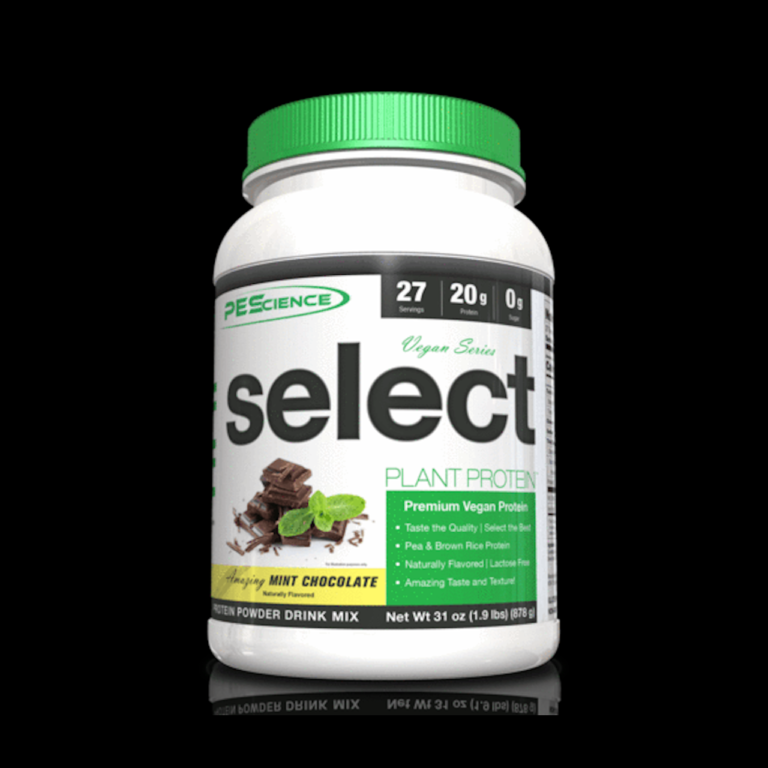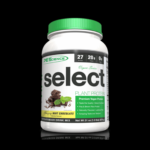 At the end of October, PEScience brought back a limited supply of their seasonal favorite, Peppermint Bark Select Protein. Select Protein is PEScience's dairy-based protein powder that uses a blend of whey protein concentrate and milk protein isolate. So it's not vegan-friendly and it does contain a small amount of lactose. For anyone who […]
Continue Reading →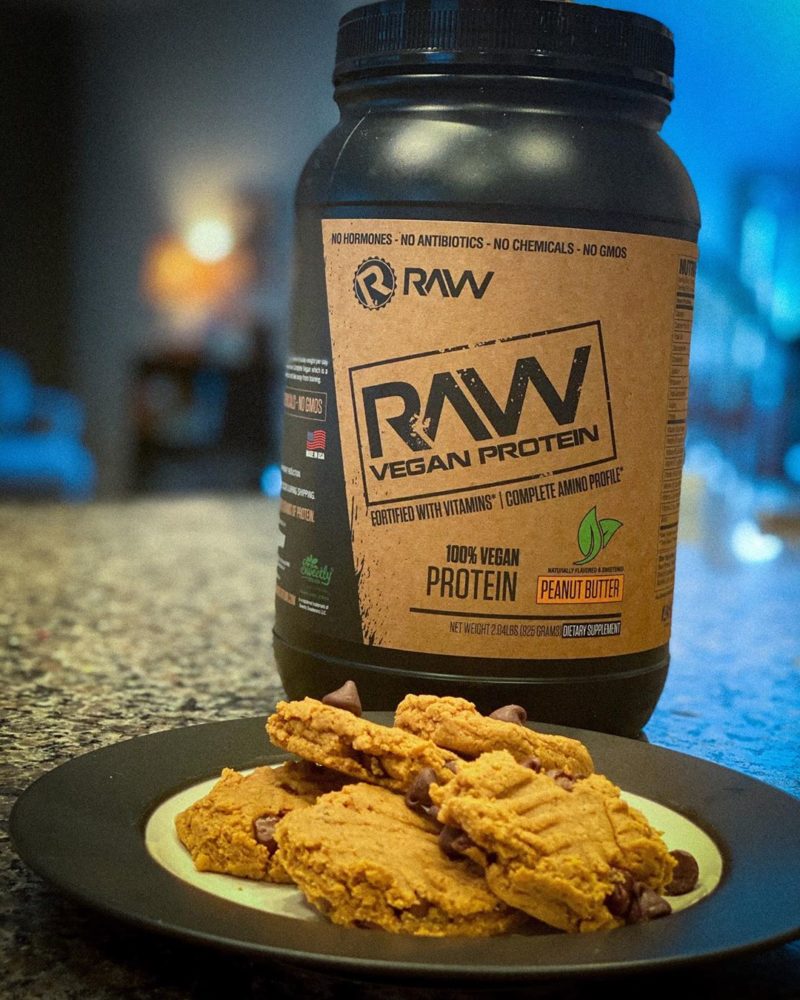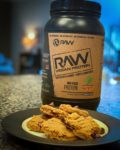 Over the past few years, there's been a massive increase in the popularity of plant-based diets. We've even seen numerous high level athletes make their transition to plant-based diets and the ease with which they've maintained or even improved their performance.People are drawn to them for different reasons. Whether you're a strictly vegan or you […]
Continue Reading →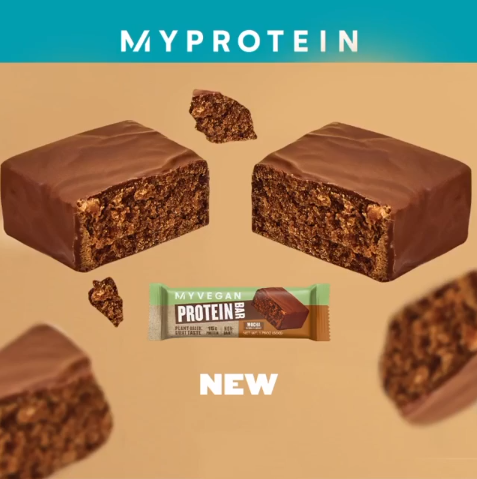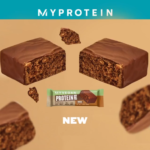 In the last few blog posts featuring Myprotein, we've focused less on protein and more on the other incredible new products introduced to the US, including THE Coffee Boost, Flav Drops, and THE Neuro-Restore.
However, given their name, Myprotein is always working on something new that involves some sort of protein […]
Continue Reading →