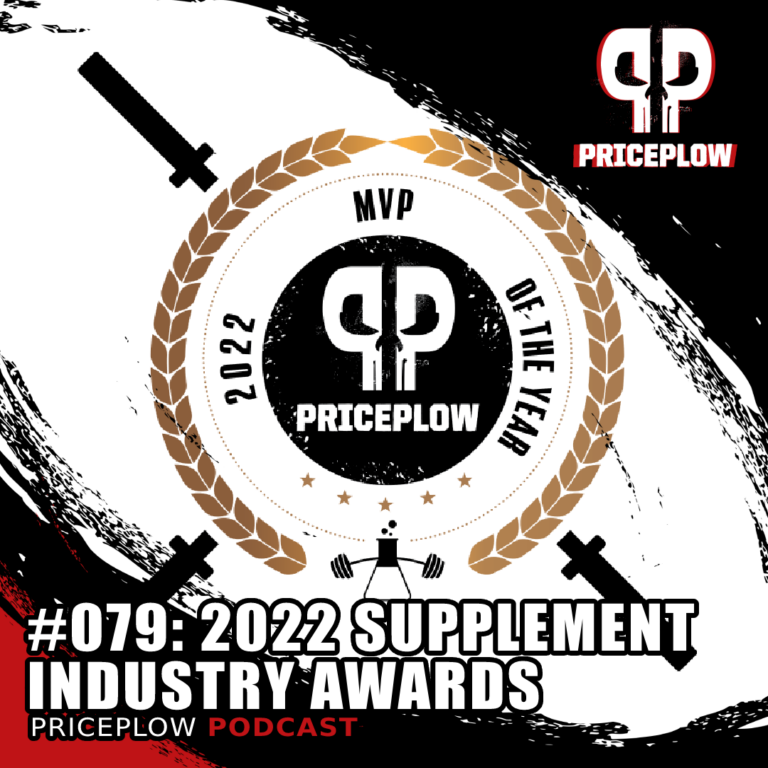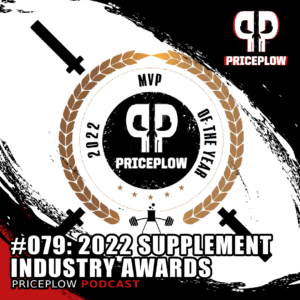 It's that time of year again — time for PricePlow's 2022 Supplement Industry Awards. Mike and Ben sat down to review 2022, and then got into a batch of awards similar to what we did in the 2021 Supplement Industry Awards.
2022 brought some great new ingredient innovations, but also came with some heartbreaking tragedy. The industry mostly broke away from some of the issues created in 2020 and 2021, but also dealt with ongoing issues such as supply chain difficulties and price increases (especially for protein, creatine, and citrulline).
Once again, most players who went big in 2022 were already well-established before 2020, but there are definitely a few new movers to keep your eyes on for 2023 and beyond.
This is posted as Episode #079 on the PricePlow Podcast. Video and audio versions are below, with the details after that:
Podcast: Play in new window | Download (Duration: 1:17:18 — 68.4MB)
Subscribe to the PricePlow Podcast on Your Favorite Service
That wraps it up — as always, subscribe to the PricePlow Podcast on your favorite platform. Next up is our discussion with Jason Budsock of Animal Pak / Universal Nutrition!
GHOST Fish Oil – Deals and Price Drop Alerts
Get Price Alerts
No spam, no scams.
Disclosure: PricePlow relies on pricing from stores with which we have a business relationship. We work hard to keep pricing current, but you may find a better offer.
Posts are sponsored in part by the retailers and/or brands listed on this page.
Subscribe to the PricePlow Podcast on Your Favorite Service