enfinity

(Tag Archives)
Subscribe to PricePlow's Newsletter and enfinity Alerts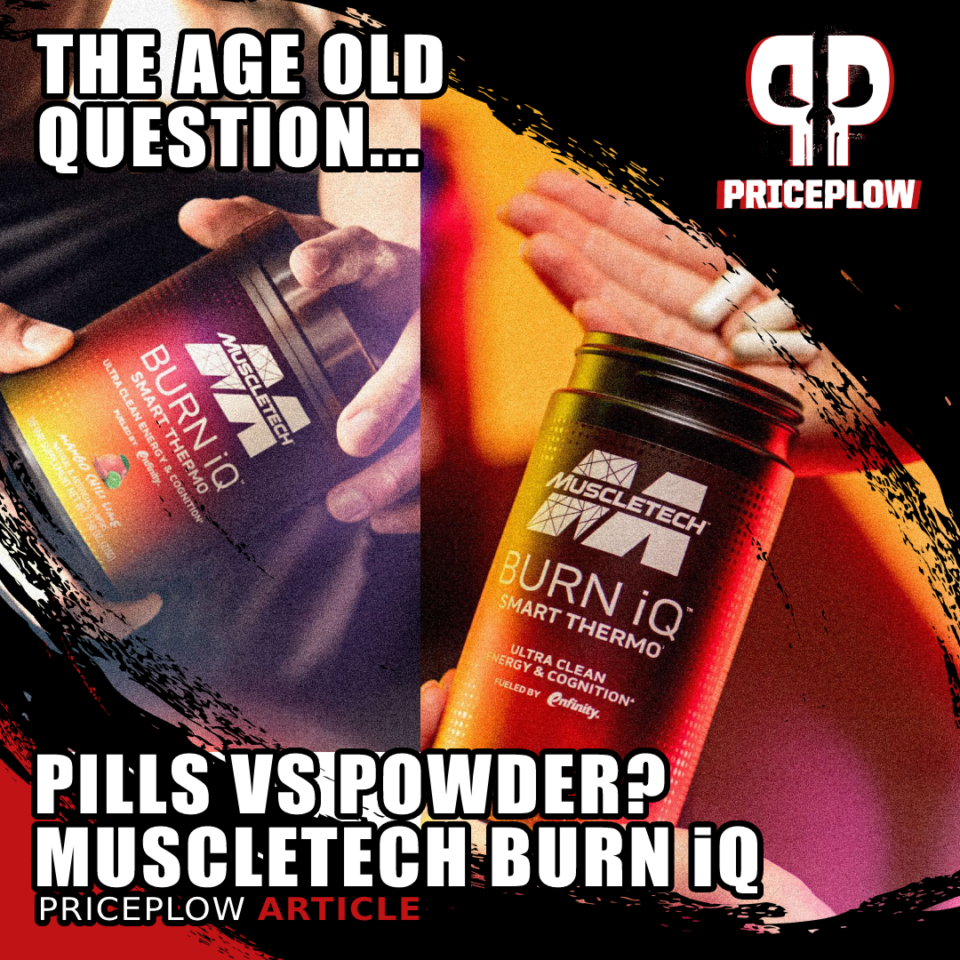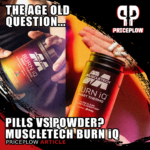 Last year brought us many incredible supplement innovations, but none greater than the enfinity-powered launch of MuscleTech's iQ Series. This included three supplements — two for weight loss and one pre-workout — all powered by the smoother caffeine alternative called paraxanthine, trademarked as enfinity.
Along with a podcast featuring Raza Bashir, MuscleTech's […]
Continue Reading →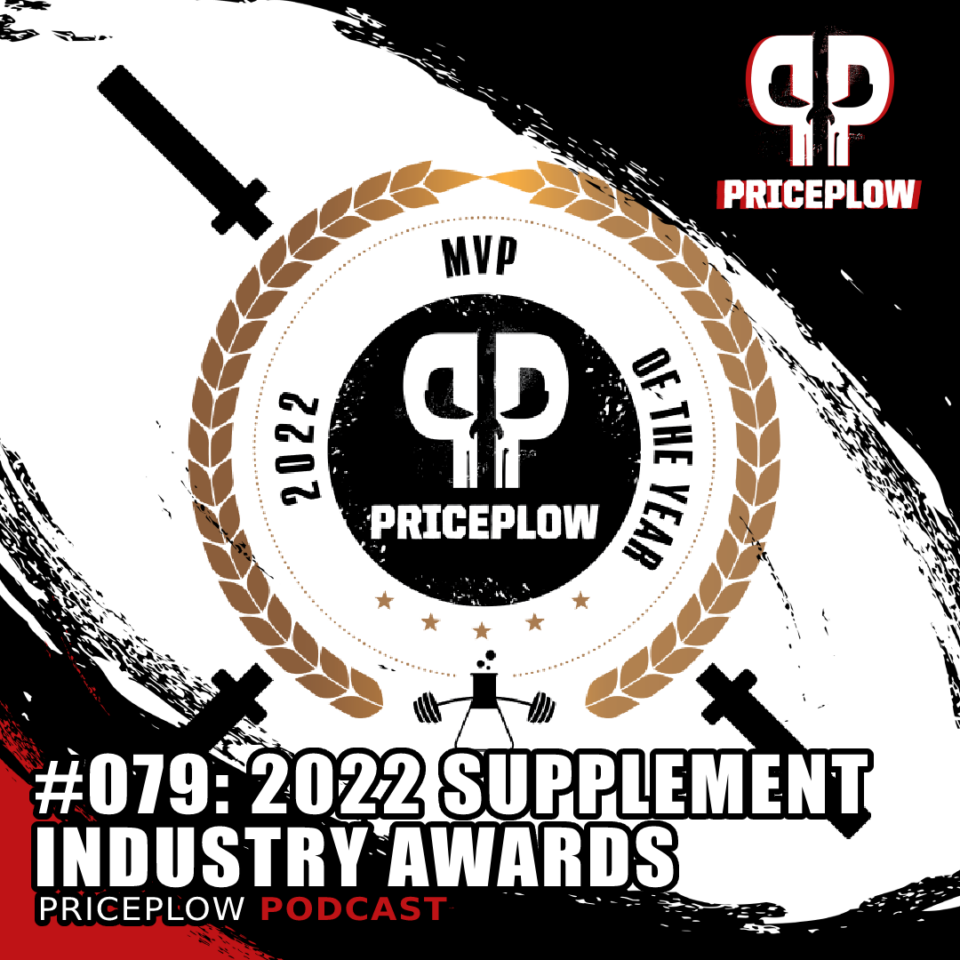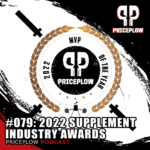 It's that time of year again — time for PricePlow's 2022 Supplement Industry Awards. Mike and Ben sat down to review 2022, and then got into a batch of awards similar to what we did in the 2021 Supplement Industry Awards.
2022 brought some great new ingredient innovations, but also came with some heartbreaking […]
Continue Reading →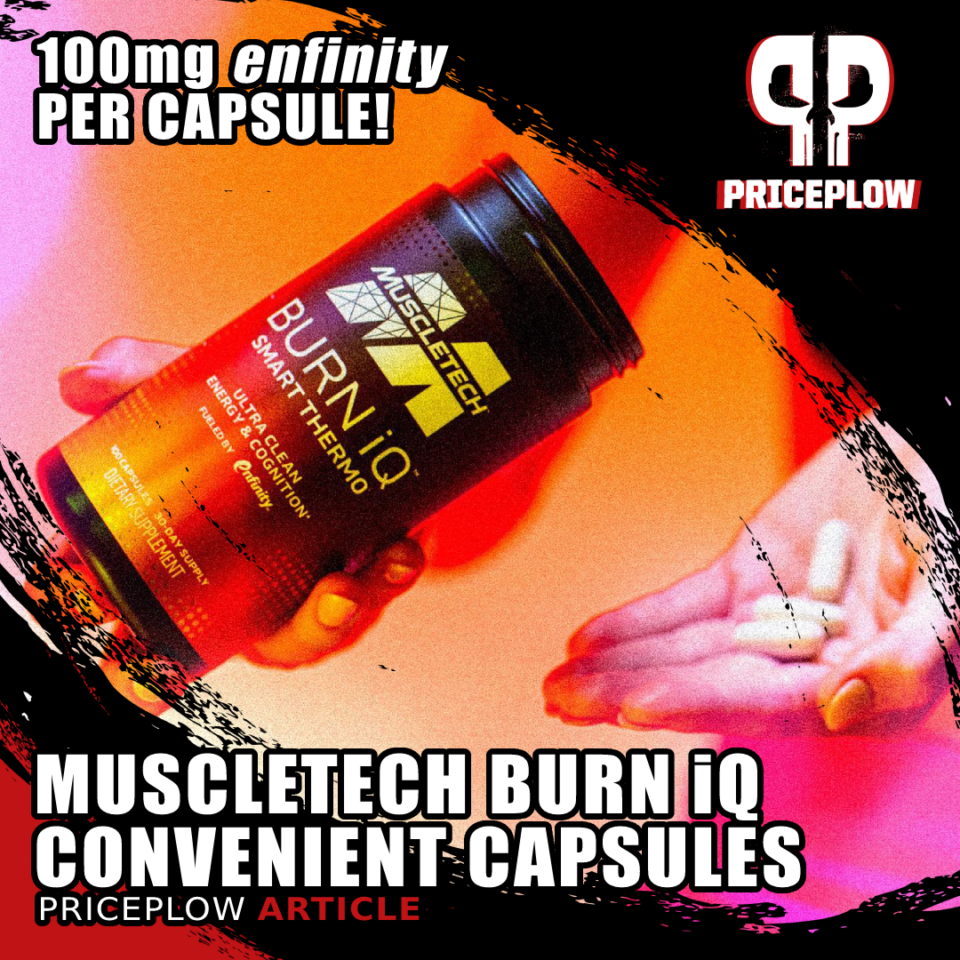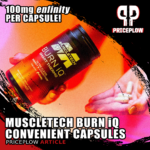 All the entries in MuscleTech's new iQ Series of nootropic supplements have one really compelling thing in common: they all use enfinity brand paraxanthine instead of caffeine. This, as we'll see later on in the article, is a huge value proposition, and MuscleTech is currently the industry leader on paraxanthine use.
We've previously written about […]
Continue Reading →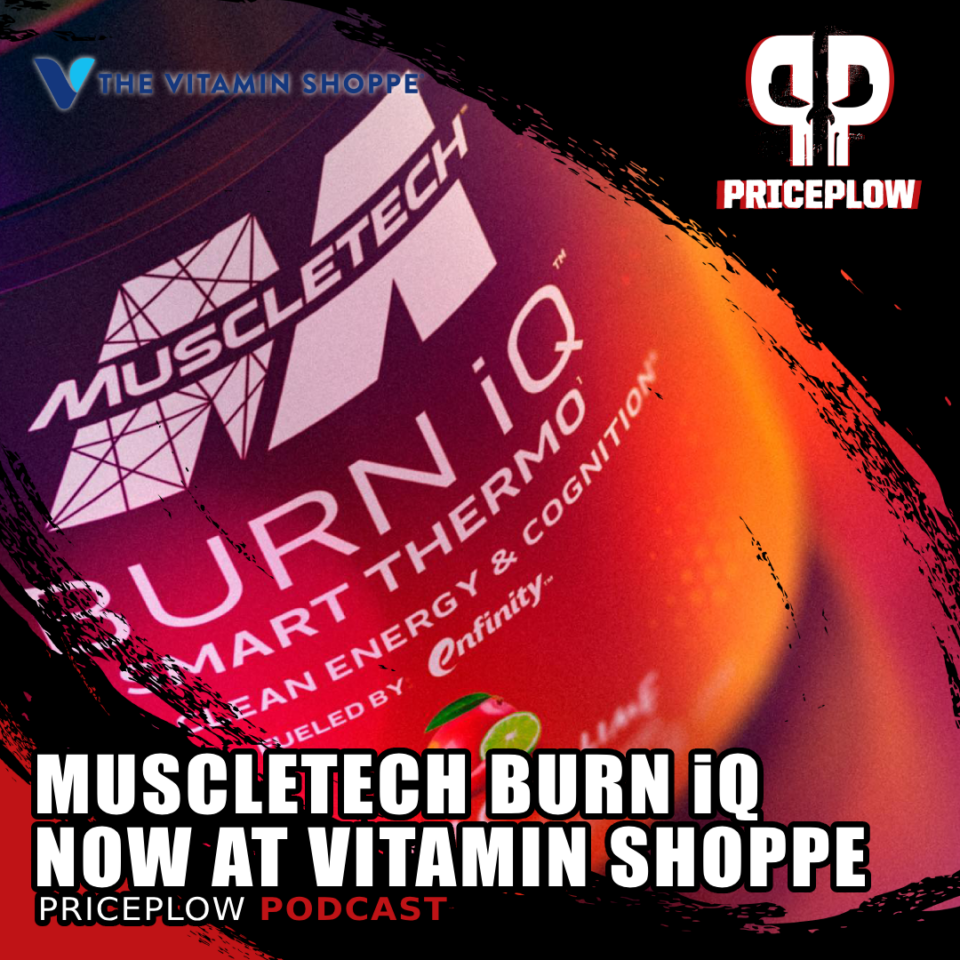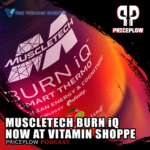 In August of 2022, MuscleTech announced their iQ Series, a new lineup of smart supplements formulated with enfinity paraxanthine instead of caffeine. The brand is one of our favorite companies to write about because they've led the way with some awesome innovative ingredients throughout their history.
We recently covered paraxanthine in our last article […]
Continue Reading →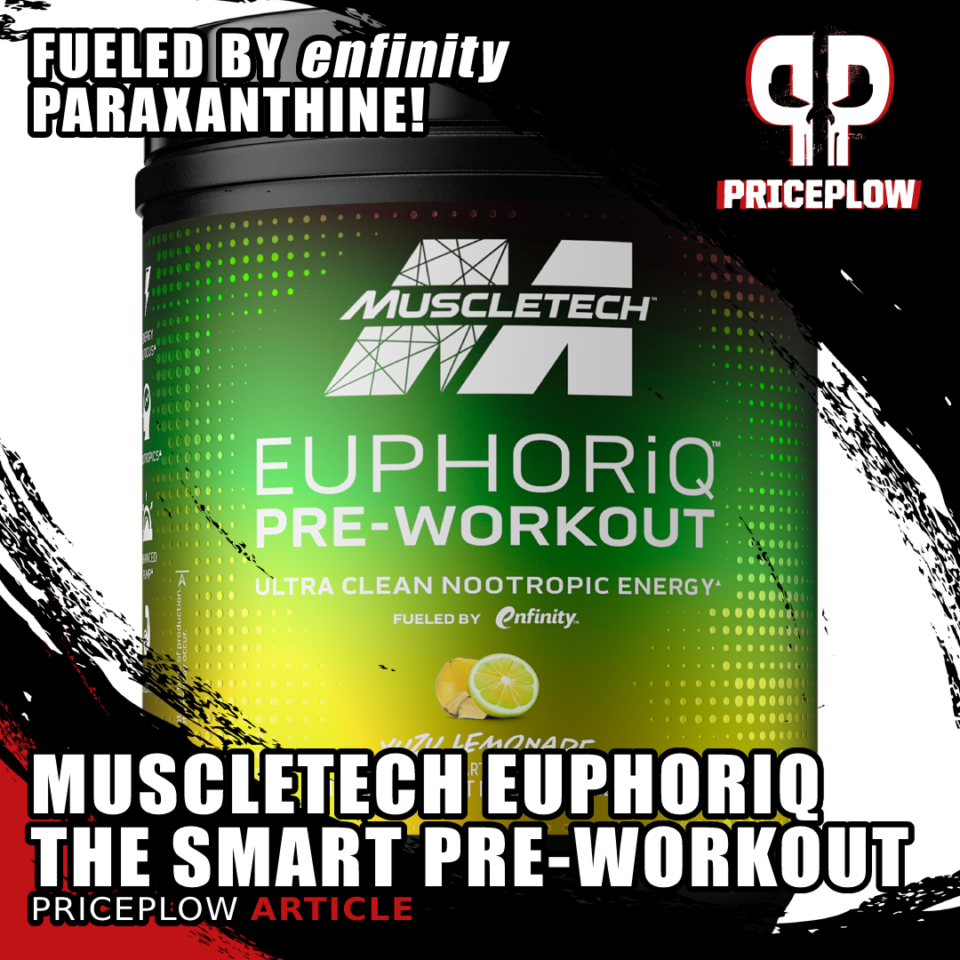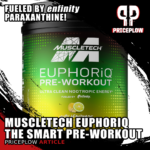 The day is upon us! After years of waiting for a new legally-compliant workout stimulant, the masterminds at MuscleTech have finally brought it to us. It comes in the form of enfinity brand paraxanthine — a caffeine replacement — and the first product to use it is the EuphoriQ pre-workout supplement.
MuscleTech EuphoriQ:[…]

Continue Reading →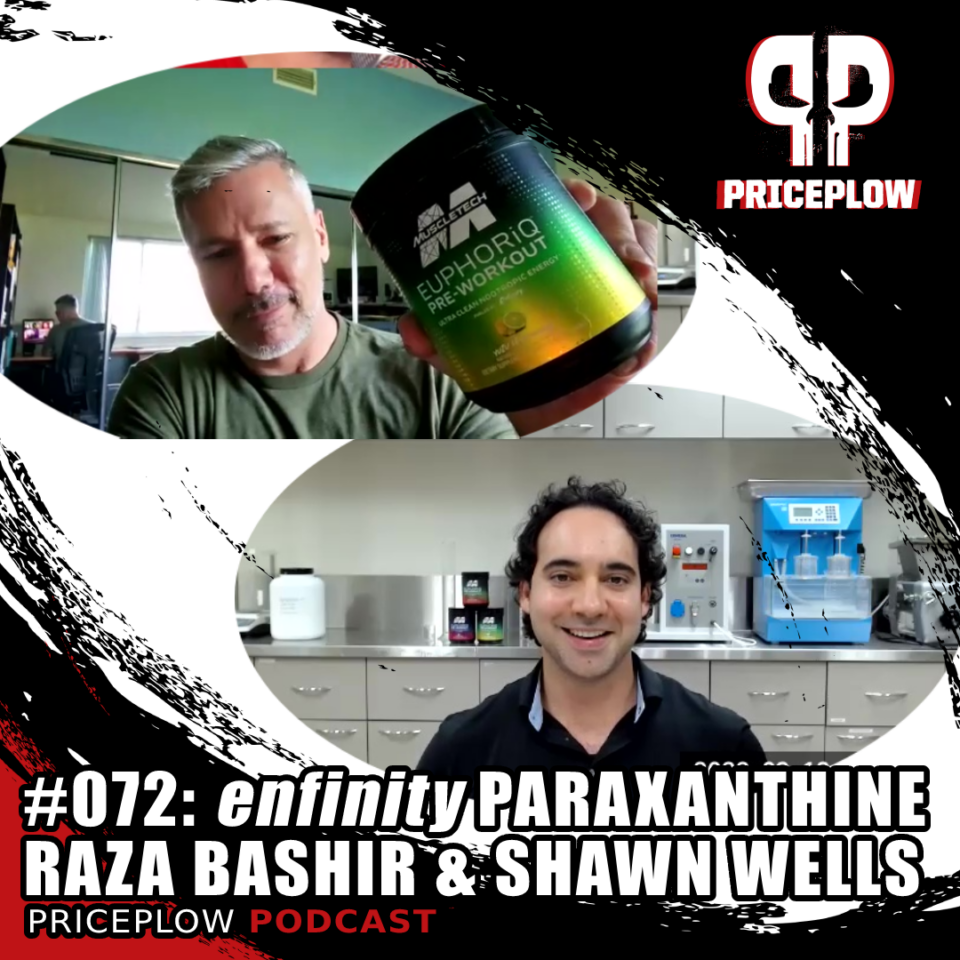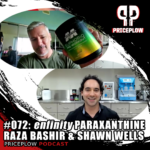 https://blog.priceplow.com/podcast/raza-bashir-shawn-wells-muscletech-enfinity-paraxanthine-072
In late August of 2022, PricePlow revealed the next-generation stimulatory ingredient enfinity (Paraxanthine), set to launch shortly afterward through MuscleTech. We wrote about the new product line and briefly introduced paraxanthine to readers in our article titled MuscleTech Reveals New Workout Stimulant: enfinity brand Paraxanthine.
To follow-up with more scientific […]
Continue Reading →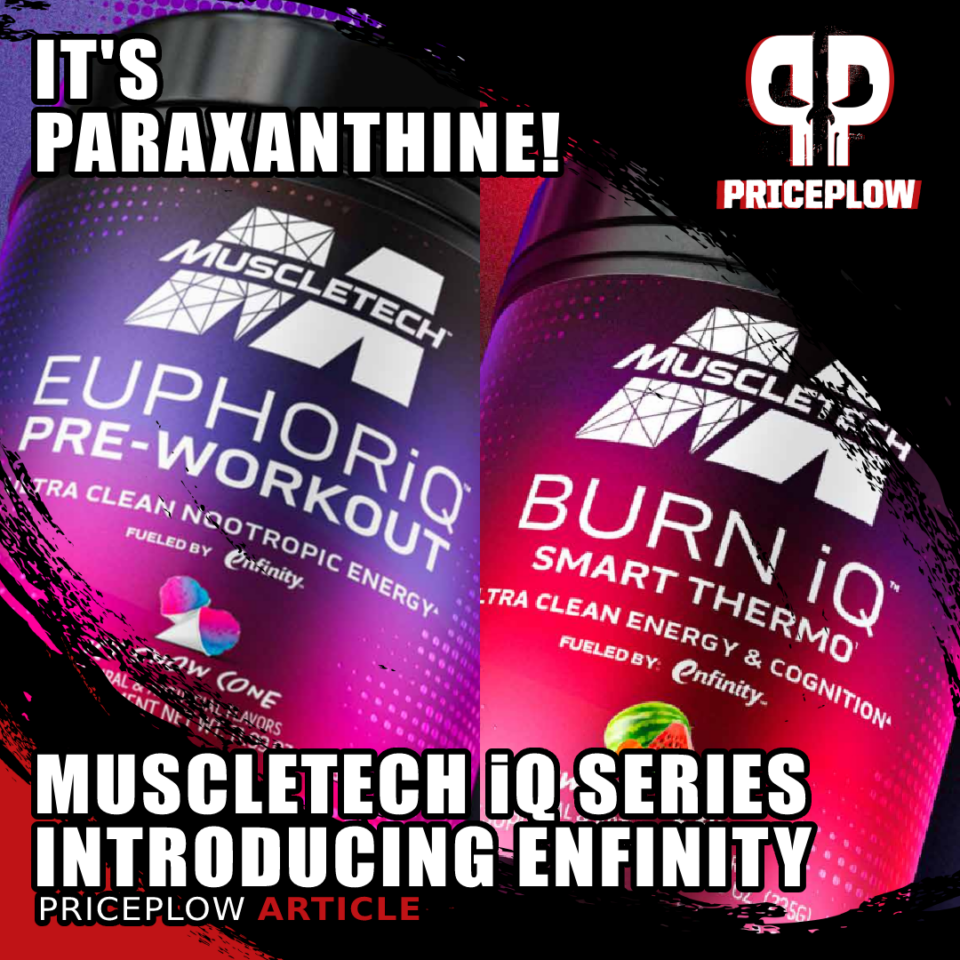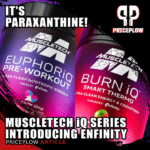 For nearly half a decade, the sports supplement industry has been in search of a new workout stimulant to intelligently — and safely — power athletes through their training.
The pioneers at MuscleTech have found it, and it's going to turn the dietary supplement industry — especially the energy category — completely on its head.[…]
Continue Reading →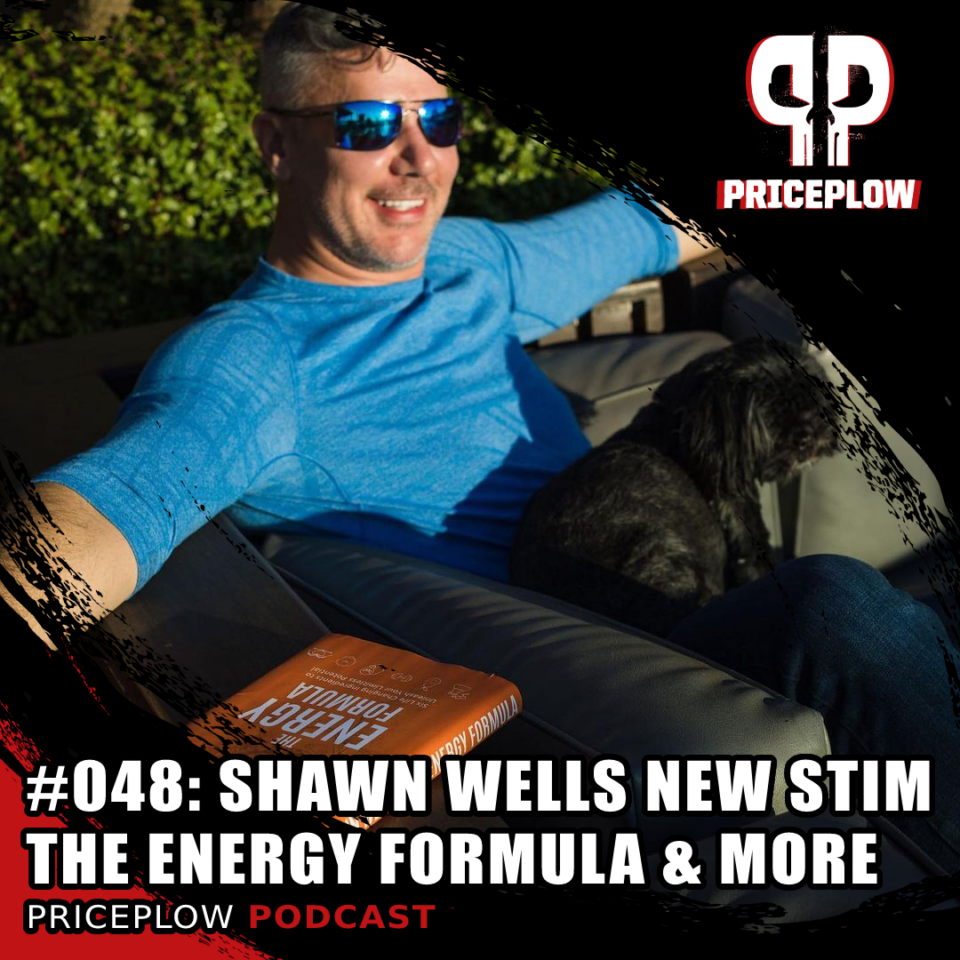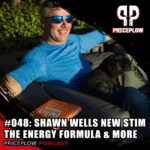 Update:
This new stimulant is out! It's
paraxanthine
, and is marketed as
"enfinity"
from Shawn's new partnership with NNB Nutrition's Kylin Liao and a couple of other supplement innovators. Read about it in our article titled MuscleTech Reveals New Workout Stimulant: enfinity brand Paraxanthine!.
Shawn Wells, Chief Science Officer of NNB Nutrition, is back […]
Continue Reading →