Diet Research on PricePlow
Subscribe to PricePlow's Newsletter and Diet Research Alerts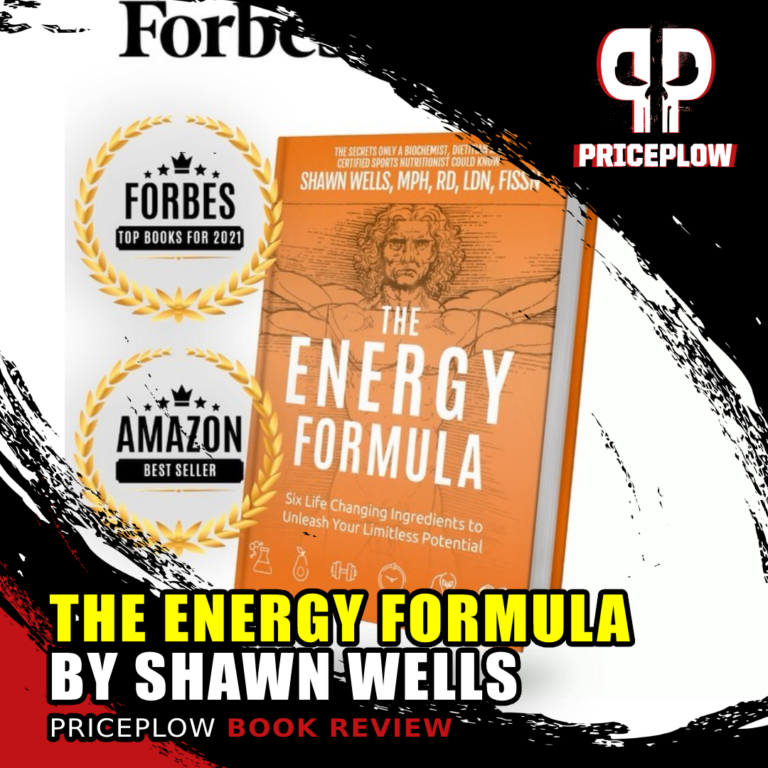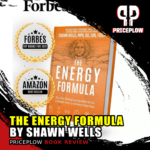 Followers here on the PricePlow Blog and The PricePlow Podcast need no introduction to Shawn Wells, a supplement industry mastermind who's been on several of our episodes. For those who enjoyed those podcasts, we have some incredible news: Shawn […]

Continue Reading →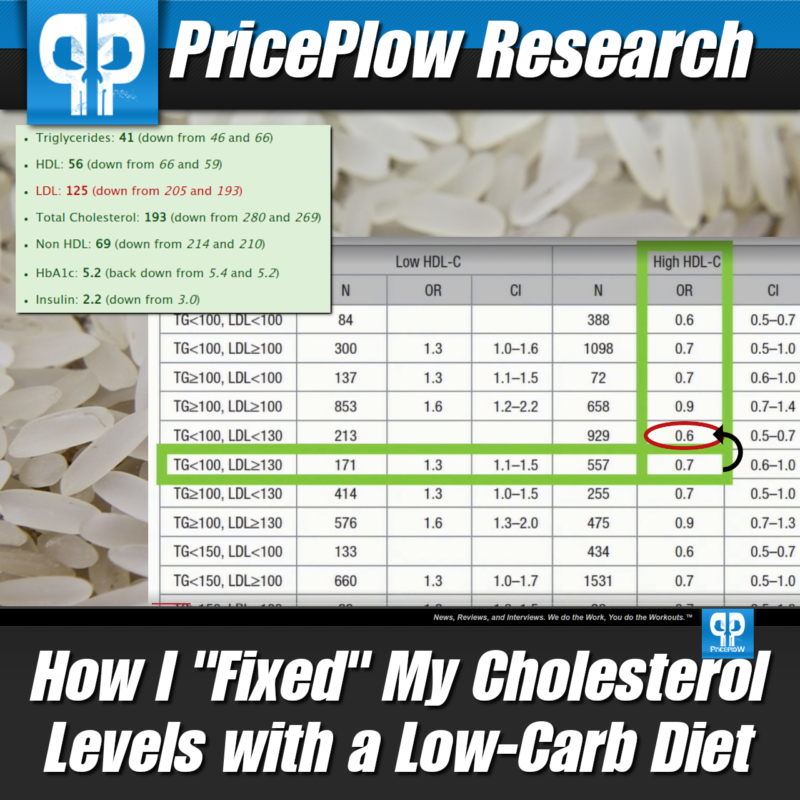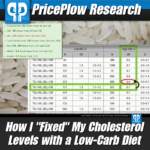 TL;DR
Using 100g net carbohydrates per day (85-100% of them around AM workouts), I was able to make the following lipid and metabolic changes:
Triglycerides:
41
(down from
46
and
66
) HDL:
56
(down from
66
and
59
)[…]
Continue Reading →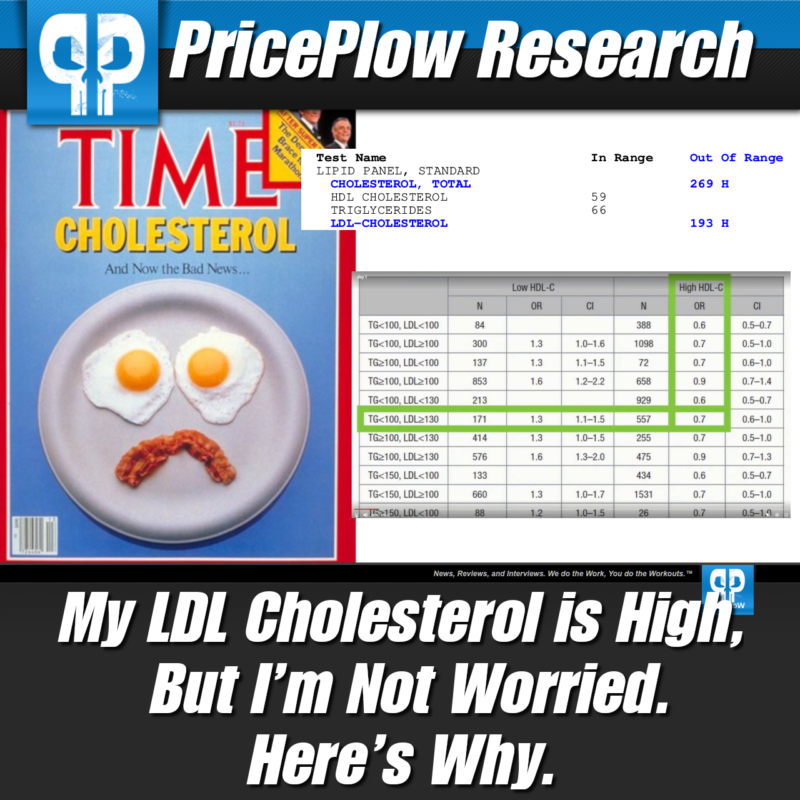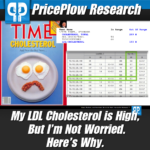 Note: This is part one of a three-part series on cholesterol, heart disease risk, and the start of my personal journey towards health optimization via food and dietary strategy.
On March 8, 2019, I made a post on social […]

Continue Reading →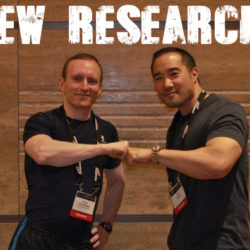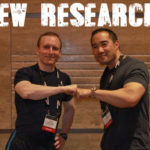 Gyms are filled to the brim with old-heads trying to educate newer gym rats with advice that may stretch back decades. Often, this advice has little scientific backing and only has roots in anecdotes and "broscience". Unsurprisingly, some of the […]

Continue Reading →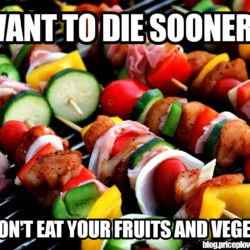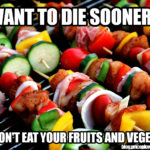 We've always "known", but now we know. In lieu of the "Standard American Diet", eating your fruits and vegetables makes you live longer.
Or, to put it in a way that will hit closer to home, not eating vegetables […]

Continue Reading →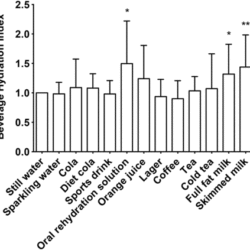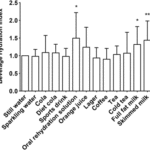 Chances are you're familiar with the Glycemic Index (GI) – a relative scale ranking (0-100) how various carbohydrate-centric foods affect blood glucose levels.[1] The lower a food's GI rating the less it will spike blood sugar levels and affect insulin […]

Continue Reading →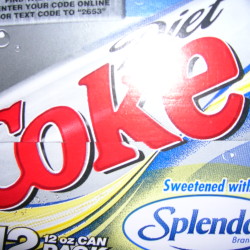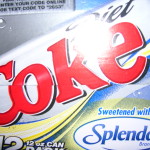 A new research study was published in the International Journal of Occupational and Environmental Health titled "Sucralose administered in feed, beginning prenatally through lifespan, induces hematopoietic neoplasias in male swiss mice".[1]
In short, male mice in certain sucralose groups […]

Continue Reading →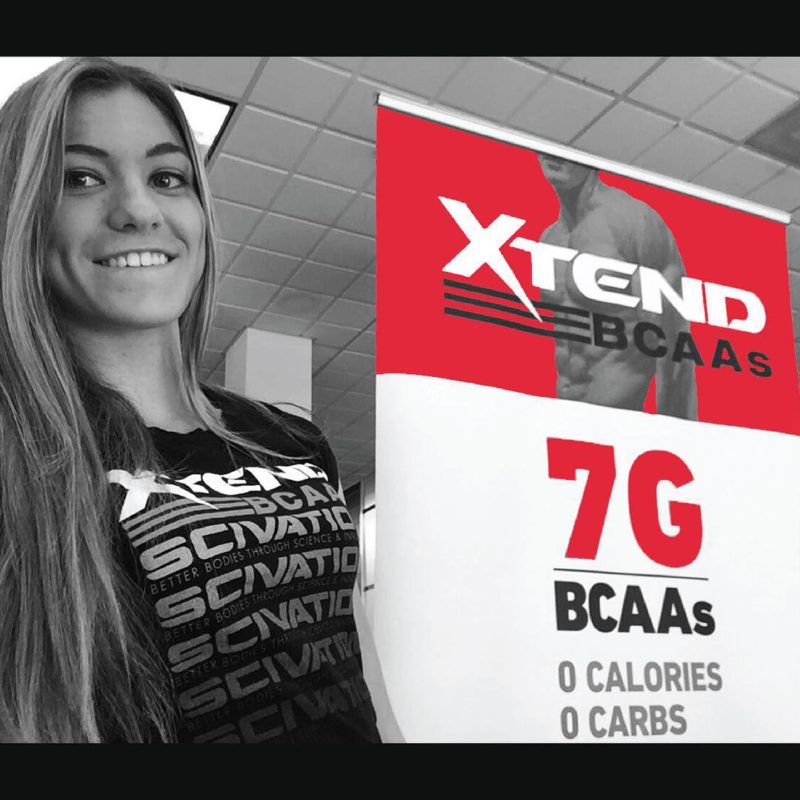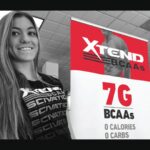 WARNING:
The results from this study are under question by Alan Aragon and Brad Schoenfeld. You can read their critique
here
.
BCAA supplements are some of the most popular products used in the bodybuilding and fitness arena. They're extremely […]

Continue Reading →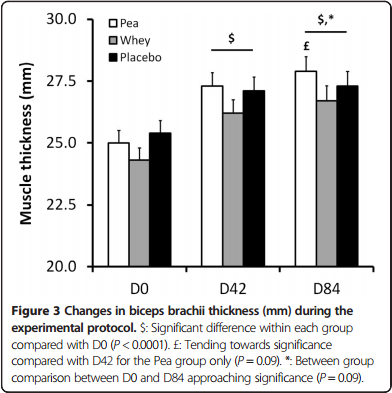 If you're supplement-savvy (and who out there reading this blog isn't?), then you may have heard through the grapevine that Pea Protein is on the rise!
And a new study is giving it even more fuel for its recent surge […]

Continue Reading →