Everyone loves to talk about their favorite pre workout supplement, but everyone is different. You probably want different effects or are doing a different workout than the next person.
We've upgraded this page from a mere Top 10 list to a total "Buyer's Guide" tailored to what you want — not what some store wants.
In this guide, we'll ask you a series of questions, explain things a bit, and suggest three or four pre workouts for you to consider.
Open Labels Rule
In general, we prefer products whose labels are 100% open and nonproprietary, a recent trend many companies have taken. No more hiding the expensive/good stuff at the bottom of the list!
No scams here
If this is your first time at PricePlow, we are a price comparison site affiliated with the stores so we stay as unbiased as possible. We take just one advertiser at a time, but our opinions are never for sale… and certainly won't push BS that will get your Visa charged $70 every month, like many other awful, biased "Top 10" lists.
Instead, we send you to the best price from any of our dozens of partner stores (Amazon included), and let you go from there.
Each product also has links to sign up for PricePlow's email price drop alerts so you never miss hot deals on your favorite supplements.
Let's get started:
Choose how you'd like to get your recommendations:
The only true answer to the question, "What's the best pre workout supplement?" is, "It depends…"

Based on our opinions.
We suggest the guide, since it'll be tailored to your needs, not ours. But you're free to see what we've been using – it moves around relatively frequently.
How do you want your product recommendations?
Disclosure: PricePlow has received free samples of nearly every product mentioned on this page, including various competitors that aren't listed. Using a team-based approach, we judge each product on merits of value, efficacy, labeling disclosure, and quality, and our opinions are never swayed by free samples.
We'll start with the "Choose your own adventure" Guide. The first question is simple enough:
This question is simple enough, but hugely important. The stimulant products (all of which are caffeine-based) will add a lot more energy, but they aren't for everyone.
If you work out at night, don't like caffeine, or are on a stimulant-break, choose the stim-free path. You could also look at this path for some powerful strength- and pump-inducing nitric oxide supplements to stack into your existing pre workout.
Everyone else will want to head into the stimulant section, where we'll have things broken down in more detail.
The Best Pre Workouts with Stimulants

Welcome all stim-lovers!

Our next question is also simple yet important:

The majority of the best stuff is powder-based, so that's where most readers will go. Pills just don't typically have enough space to get you the energy, pumps, and focus enhancement that you want. There's also a better selection of powders, which are more possible.

Some of the pill products are crazy good though – just note that they're mostly geared towards high-energy and focus. But if you want muscle-blasting pumps out of your pill-based pre workouts, you'll need to head to the stimulant-free section and get pills there as well, though.

The Best Pre Workout Supplement Powders

Welcome to the best pre workout supplement powders area – this is where most people want to be.

The road forks in a big way here. Pick the option that best suits you – you can always come back and try a different path:

Typically, the energy section is the most popular area – this is where you can get your stimulant fix, and then some.

The focus area contains supplements that are marketed towards that tunnel-vision feeling. They have a higher ratio of nootropics (cognitive enhancing ingredients) but don't necessarily have to have a ton of caffeine.

To go after pumps, you're looking for products that are geared more towards the pump than the stim (but aren't stim-free).

One scoop wonders are products that have everything you want in one scoop, including muscle-builders like creatine. But for that to happen, it depends on your caffeine tolerance, so we'll have to break it down a bit further.

Energy, Focus, Pumps, or One-Scoopers?

Don't forget to check our Supplement Deals page if you're looking for a bargain!

The Best Pre Workout Pills (with stims)

The stimulant-based pre workout supplements definitely bring the energy, but not always as much on the pump side. If you need that, you can always stack in pills from our stimulant-free section.

We have one more very important question:

Do you want DMAA/DMHA or no DMAA?

You can read our DMAA explainer and come back.

The simple rule is that if you're new to energy supplements, a conservative user, or aren't sure, you should start DMAA-free.

But if you know what you're doing and want to take things to the next level, the DMAA selection can definitely get you there. Use it responsibly and follow the label instructions exactly as stated.

Energy Pills with DMAA

Get ready to get your socks blown off:

Hi-Tech Pharmaceuticals Stimerex Hardcore

If you need to get rocked with stims in order to rock your workout, then Stimerex Hardcore is about as intense as it comes.

As requested, there's 1,3 dimethylamylamine (DMAA), but that's just the start. Hi-Tech Pharma brings 25mg of their industry-secret ephedra extract, which adds some fat burning.

Now, note that ephedra is only legal because the ephedrine alkaloids have been removed per the FDA's 2004 ruling. However, to make up for this, Hi-Tech added in acacia rigidula extract, which provides various PEA alkaloids and methylsynephrine that burn fat as good (or better) than the ephedra alkaloids removed in the first place!

For more energy, theobromine, green tea extract, and just a dash of yohimbe are included to burn more of your fat for sheer energy.

Stimerex Hardcore contains 150mg caffeine per capsule, and one cap is really all it takes for a great workout. We honestly don't recommend two capsules at a time (the label states one at a time) unless you really really know what you're doing.

This stuff is no joke. Treat it as such and have a good time with one!

Stimerex Hardcore Links to Use

Click Here to go to our lowest price (coupon included)
Read more on our Stimerex Hardcore page and get price alerts with PricePlow
You may also be interested in Stimerex-ES (less intense, better for general users, but still quite potent)

APS White Lightning

White Lightning is a bit simpler than Stimerex Hardcore, so if you want to take it slightly easier, this is your DMAA-based option.

It contains a simple mix of caffeine, DMAA, and coleus forskohlii extract (our favorite stimulant-free fat burning ingredient that boosts energy in your system via cAMP). There's no ephedra or PEA alkaloids, so the ingredient label is a bit less intense here.

We unfortunately don't know the dosing inside of the blends, but like Stimerex Hardcore, you only want to take one capsule at first. Experienced users can try two capsules, but don't do this if you're not ready.

APS White Lightning Deal Links

Do you remember the original OxyELITE Pro? This is quite nearly a clone of USPLabs' old best-selling fat burner, but with one added ingredient (garcinia cambogia for hydroxycitric acid).

Yes, this is marketed as a fat burner for weight loss dieters, but there's no doubt that it functions as an absolutely fantastic pre workout pill as well. We can't say enough good things about this formula.

At just 100mg caffeine per capsule, you can dose one or two caps (always start with one), and let the DMAA, yohimbe, and thyroid boosters do the rest of the work in terms of getting some serious focus on.

HydroxyElite has been selling like crazy, and the reviews have been downright fantastic. Even if you're not dieting, one or two caps pre workout will seriously get you going.

Just remember to eat accordingly – the appetite suppression system works ridiculously well with HydroxyElite, and if you're in muscle-building mode, you have to remember to eat on schedule!

HydroxyElite Prices and Information

Click Here to go to our lowest price (coupon included)
Read more on our HydroxyElite page and get price alerts with PricePlow

[This marks the end of the energy pre workout pills with DMAA. You can click the back button to go back to your last selection.]

Energy Pills without DMAA

Just because there's no DMAA here doesn't mean these aren't seriously intense… but first, we have to tell you about a nitric oxide pill that has a bit of energy:

Gaspari Nutrition PlasmaJet

If you are in this section looking for pumps, then this is where you belong. The rest of the supplements below are pure energy.

Gaspari Nutrition is back, and they are bringing it bigtime.

The new version of PlasmaJet, the long-awaited nitric oxide pill with purpose, is unlike anything we've ever tried.

It's in this section because there's 40-50mg caffeine – not much on the energy side, but just enough for an evening workout and to get a dash of vasodilation going (caffeine only becomes vasoconstrictive when the doses are way higher).

But the key ingredients are the new arginase inhibitors that actually prevent your nitric oxide from breaking down – so it's a bit different compared to most other nitric oxide pills that only focus on producing more NO — which this one does too.

The two ingredients that do this are N(omega)-hydroxy-nor-L-Arginine & Boron amino acid chelate, and you can read about them in the blog post linked above.

Even crazier, you have Cnidium Monnieri Extract, standardized for osthole. This actually functions like many of the ED drugs do out there!! However, there's one crazy catch: it smells really… "skunky"!

Ultimately, the pumps and strength increases are through the roof. If you want that, then sign on up here. If you're looking for just energy, then see the next product. Our review is below!

PlasmaJet Deals and Information

Click Here to go to our lowest price (coupon included)
Read more on our PlasmaJet article and get price alerts with PricePlow

Our PlasmaJet Review on YouTube

Magnum Nutraceuticals Rocket Science

Rocket Science is a fantastically-named energy pill with just about everything you'd want in terms of energy and focus.

First off, each capsule contains 100mg of caffeine, from a mix of the fast-acting caffeine anhydrous and slower-digesting dicaffeine malate. This means you can get anywhere from 100-300mg caffeine from 1-3 capsules, allowing for some nice customization.

In the 605mg proprietary blend, the PEA will quickly jump-start you, and it's enhanced by hordenine, which can make its effects last longer. The tyrosine can increase focus alongside the citicoline and vinpocetine.

L-theanine is included, which we like a lot – it's not only a cognitive enhancer, it also helps take the edge off of all of the stimulants by inducing a slightly calming effect that goes well with high-stim products like this one.

Finally, for mood support, dendrobium has been added.

The biggest question is the dosing – this is a proprietary blend, so we don't know what we're getting in terms of the mood and focus enhancers, but at two capsules, things really start cooking. 3 capsules is for advanced users only – per Magnum, you shouldn't exceed more than three in a day.

Magnum Rocket Science Best Prices and Info Links

ALR Industries Viper Hyperdrive

ALR Industries, a subsidiary of Hi-Tech Pharmaceuticals, has been running the Hyperdrive series for a decade, if not longer, and is now in the fifth generation. In Viper Hyperdrive, you get one of the strongest DMAA-free capsule formulas on the market.

It all starts with a solid dose of the popular acacia rigidula alkaloids, which yield all kinds of fast-acting PEA alkaloids — the energy and mood enhancement from them is intense!

Those are then followed by synephrine, which is a relative of ephedrine and helps to activate your "flight or fight" adrenaline system, energy-smoothing theobromine, mood-enhancing 5-HTP, and a dash of yohimbine HCl for good measure.

With 150mg caffeine per capsule, one cap is normally all it takes, but serious users can get quite a lot of stimulation out of two capsules.

This is a clear choice for dieters (as is nearly everything from the Hi-Tech Pharma family), but you definitely don't need to be a dieter to enjoy the mood enhancement you'll get from Viper Hyperdrive!

Viper Hyperdrive Best Prices and Info Links

[This marks the end of the 1,3-free energy pills and pre workout capsules. You can click the back button to go back to your last selection.]

Best RTD (Ready-to-Drink) Pre Workout Bottles

The honest truth is that none of these are "good deals" compared to the powders and pills out there. But when in a pinch or during travel, you can't beat having one around or in the car.

Pro Supps Mr. Hyde RTD

The great part about ProSupps' Mr. Hyde RTD is that it is 100% open formula – you know exactly what you're getting here, and that's ultimately why it's our #1 RTD.

What might come as bad news (but maybe not) is that it's blasted with a total of 419mg of caffeine in the bottle, just like the powdered version of Mr. Hyde!

This means that we'd literally only drink half of it or so. The cool part is that 69mg of that is with dicaffeine malate, and 50mg is caffeine citrate, both of which take a bit longer to kick in. Either way, it's going to kick strong and hard.

So if you're a responsible stimulant-junkie, this one might be your choice since you know how to dose it. And at a full bottle, you'll also get a near-clinical-dose of beta alanine (2.5g).

While there's only 1g of creatine, that's 1g more than any of the other products listed in this section, so it gets you ⅓ of the way to your creatine goals for the day.

Any pumps? More than the competition…

In terms of pumps, it's basically going to come down to 500mg of agmatine sulfate, the ingredient that keeps nitric oxide around longer. There's also 500mg L-Citruline Aspartate 1:1, meaning 250mg L-Citrulline. Not sure if you'll be feeling that at all, since it usually takes us at least 1.5g of it to start feeling the pump. We won't complain though, this is more pump and ergogenics than the other products.

The energy is smoothed out by Picamilon and Hordenine, then augmented further by adrenaline-boosting N-Methyl Tyramine.

Aggressive yohimbe blend?

The one thing to watch out for is the 2mg yohimbe bark extract coupled with 2mg rauwolscine – these are more aggressive ingredients, and while they're dosed small, they still might affect a few people who are yohimbe-sensitive.

Overall, this is as close as we'll currently come to a "real" pre workout supplement and less of an energy drink, but just like powdered Mr. Hyde, if you can't handle all of that caffeine, you're going to need to be smart about drinking ½ to ¾ bottle.

Mr. Hyde RTD Deal and Information Links

Click Here to go to our lowest price (includes coupons)
Read more on our Mr. Hyde RTD page and get deal alerts with PricePlow

VPX Redline Xtreme RTD

Leave it to VPX and their insanely popular Redline family to have the best-in-class pre workout RTD. Redline Xtreme comes in both RTD and "Shot" forms – we're talking about the RTD here.

The bottles are almost completely proprietary blends, which we're not fans of, but the ingredients inside stand out amongst the competition. You're led off with endurance-boosting beta alanine, and then an undisclosed amount of caffeine. It's suggested that you drink half a bottle to assess dose.

You'll get great focus and mood support from the N-Acetyl-L-Tyrosine, sulbutiamine, and vinpocetine, mixed with hordenine and 5-HTP and even some St. John's Wort. These are some ingredients rarely used together and definitely not in many pre workouts, so if you're looking for a mood kick, you have to try this!

There's also an extra blast of energy from some N-Methyl Tyramine and yohimbine HCl.

The entire Redline family always brings strong, powerful products, but this might just be our favorite one because it's so different from anything else out there. It feels good – so long as you don't drink too much!

Redline Xtreme RTD Prices and Links to Know

VPX Bang

Following the ever-popular Redline family is the even more popular Bang family! This is easily our favorite energy drink ever, especially if you watch CJ on our YouTube Channel!

The question is, is it really that great for workouts?

It's not specifically a pre workout drink, but there's so many people using these for workouts, that it's clearly doing something right!

So if you just want some energy that's absolutely delicious and will get you going, then it's all about the VPX bang. Just note that the other drinks on this list provide a few more actual ingredients for hte workouts themselves.

We often see crazy price drops on Speed Stack, so sign up for deals below:

VPX Bang Deals

Click Here to go to our lowest price (includes coupons)
Compare all prices on our VPX Bang page and get price alerts with PricePlow

[This marks the end of the RTD pre workouts section. You can click the back button to go back to your last selection.]

Stimulant Free

Welcome to the stim-free section. Normally we're looking for serious pumps here, but some products also add great focus, so keep your eyes peeled.

Next question:

Question 2b:  Do you want powder or pills?

The pills section all target pumps or muscle-building, but there are some focus-based options in the powder section.

Stimulant-Free Pre Workout Powder

No doubt, this is one of the most fun areas of this page. Where else can you get pumped to the gills without worry of getting over-stimmed?

Last question – choose what's most important to you:

Question 3b:  Do you most want Pumps, Focus, or Value?

Most will choose pumps, but also see what's cooking in the other two sections, since there's some very interesting products and a few great deals there.

The value area also contains some pre workout additives that are unflavored, and you can easily add them to your existing energy-based pre workout or energy drink for extra-powered workouts.

Stimulant-Free Pre Workout Pump Powders

When we first looked at the label for High Volume, we simply laughed out loud. This has basically every last thing we could want in a stim-free pump pre workout supplement, and then some!

The first thing to note is that there are 36 scoops, but 18 servings per container. You can easily get away with 1 scoop, but 1.5 scoops is where we normally hang out (two scoops for special occasion arm days, though).

Each full serving has a ridiculous 4g of L-Citrulline, more than the clinical dose, 2g of arginine nitrate – our favorite form of nitric-oxide boosting nitrate – and a full 1g of agmatine sulfate. That's 7g of pump ingredients – and we're not talking about citrulline malate in there either – it's straight up citrulline.

This alone is fantastic – you get additional nitric oxide from three pathways! They're supported by a solid 250mg vitamin C too.

But on top of that come the water pumps and strength boosters! The water pump is a mix of taurine and HydroMax glycerol, which front-load a 3.75g proprietary blend.

To top it off, Amentoflavone has been added, and this may work as a serious strength booster as well as mood enhancer.

Make no mistake, High Volume lives up to its name – this stuff is the real deal and will have you swollen in no time. It's almost not even fair.

PES High Volume - Deals and Price Drop Alerts

Get Price Alerts

No spam, no scams.

Disclosure: PricePlow relies on pricing from stores with which we have a business relationship. We work hard to keep pricing current, but you may find a better offer.

Posts are sponsored in part by the retailers and/or brands listed on this page.

It's once again time to Release the Kraken!

Sparta Nutrition took the industry by storm in 2017 with their hit energy-based pre workout, Kraken. It was only a matter of time before they put together a fantastic stim-free pump supplement too, aptly named Kraken Pump.

You get your choice of 20 or 40 servings, but the sweet spot between value and effectiveness is probably right around 1.5 scoops.

In each scoop (you get 40 of them), your nitric oxide enhancers will come from 3g L-citrulline, 750mg Nitrosigine (arginine inositol silicate), and 500mg beet root extract which should add some nitrates.

On top of that, they've also added 1g HydroMax for the water-based pumps, so take it down with plenty of fluids.

Things will really get interesting at 1.5 scoops, but if it's an epic arm day, you'll want to dust off the two-scooper and get after it.

Sparta Nutrition Kraken Pump - Deals and Price Drop Alerts

Get Price Alerts

No spam, no scams.

Disclosure: PricePlow relies on pricing from stores with which we have a business relationship. We work hard to keep pricing current, but you may find a better offer.

Posts are sponsored in part by the retailers and/or brands listed on this page.

If you're looking for something new and different, then Performax Labs is where you need to be. They rebranded in the fall of 2017, and did it in proper fashion.

We love the upgraded HyperMax, but on the stim-free side, VasoMax is where you really get some interesting ingredients.

For instance, we have 3g of a new glycerol powder named GlycerPump, which has 65% glycerol by weight. Then there's an ingredient named GSNO, which is S-Nitrosoglutathione, an ingredient that's a mediator of nitric oxide in the body.

On top of that is 810mg of potassium nitrate, which will provide a sick and long-lasting pump.

This is also one of our favorite focus-based stim-free pre workotus, with 300mg alpha GPC, 25mg of the mood-enhancing sceletium tortuosum, and 100mcg Huperzine A, which should add some pop to your workout plan.

Don't snooze Performax Labs – in an era of me-too supplements, they are definitely doing it different.

Performax Labs VasoMax - Deals and Price Drop Alerts

Get Price Alerts

No spam, no scams.

Disclosure: PricePlow relies on pricing from stores with which we have a business relationship. We work hard to keep pricing current, but you may find a better offer.

Posts are sponsored in part by the retailers and/or brands listed on this page.

[This marks the end of the caffeine-free pump powders. You can click the back button to go back to your last selection.]

Stimulant-Free Focus Powders

This is a relatively thin category, but the few products out there are definitely well-formulated:

A newcomer to the field in late 2016, RedCon1 is a brand that's doing things differently. Standing for the "Ultimate State of Readiness", RedCon1 is a Special Forces themed brand that is big on focus.

And with their stim-free pre workout, BIG NOISE, they bring the focus in spaces, using not only 300mg Alpha GPC, but also 250mg citicoline! These are the two best forms of choline, and when other brands are arguing over which one is best, RedCon1 decides to use BOTH of them!

On top of that, you get a feel-good 200mg rhodiola rosea extract, and a large 200mcg of Huperzine A as well. Even one of the pump ingredients, agmatine sulfate, increases neurotransmitter activity!!

That's not all, as there's also glycerol for pumps (drink plenty of water), and betaine anhydrous which aids in muscle growth but gives a pump in its own right.

Without a doubt, this is the best-feeling stim-free pre workout supplement on the market right now. If you're a focus junkie but don't want the stims, you gotta try the BIG NOISE!

RedCon1 Big Noise - Deals and Price Drop Alerts

Get Price Alerts

No spam, no scams.

Disclosure: PricePlow relies on pricing from stores with which we have a business relationship. We work hard to keep pricing current, but you may find a better offer.

Posts are sponsored in part by the retailers and/or brands listed on this page.

When Performax Labs rebranded in the fall of 2017, they put everyone on notice. HyperMax is their amazing stim-based pre workout nearly guaranteed to put you in the mood for ferocious lifts.

But on the stim-free side, VasoMax was put together with some unique pump and focus powers.

To get you focused, you'll have 300mg alpha GPC, 25mg of the mood-enhancing sceletium tortuosum, and 100mcg Huperzine A, which should add some pop.

For pumps, you'll see some new ingredients, including GlycerPump (65% glycerol powder) and GSNO, which is S-Nitrosoglutathione, an ingredient that's a mediator of nitric oxide in the body.

Performax Labs is a brand to keep an eye on, and if you're not into the stims and HyperMax, you should consider the stim-free side with VasoMax!

Performax Labs VasoMax - Deals and Price Drop Alerts

Get Price Alerts

No spam, no scams.

Disclosure: PricePlow relies on pricing from stores with which we have a business relationship. We work hard to keep pricing current, but you may find a better offer.

Posts are sponsored in part by the retailers and/or brands listed on this page.

The Genius Brand has been taking the web by storm, and for good reason – insanely unique formulas!

They opted to go stimulant-free on their pre workout supplement, but true to their name, they dove into focus-enhancing ingredients, on top of the typical pump and endurance boosters seen in other pre-workouts.

Those focus boosters come with an epic combination of 1g L-Tyrosine + 300mg Alpha GPC (from 600mg AlphaSize), topped off by 100mcg of Huperzine A.

For gains, you have 2g betaine (just short of the 2.5g clinical dose we like best), and 150mg ElevATP may help with strength as well.

Finally, on the pump side, 4g of citrulline will come from 6g of 2:1 citrulline malate.

This makes Genius Pre basically a regular pre workout, but without caffeine, and it's also a natural colored, naturally sweetened option too.

The Genius Brand Genius Pre Workout - Deals and Price Drop Alerts

Get Price Alerts

No spam, no scams.

Disclosure: PricePlow relies on pricing from stores with which we have a business relationship. We work hard to keep pricing current, but you may find a better offer.

Posts are sponsored in part by the retailers and/or brands listed on this page.

[This marks the end of the caffeine-free focus pre workout powders. You can click the back button to go back to your last selection.]

Stimulant-Free Pre Workout Powder DEALS

First off, you can check out our popular Supplement Deals page, but we unfortunately don't usually see any epic deals on pre workout powders.

So with that said, here's our list of best general values:

[This marks the end of the stimulant-Free pre workout powder section. You can click the back button to go back to your last selection.]

Stimulant-Free Pre Workout Pills

First, be warned: stimulant-free pre workout "nitric oxide pills" are where the most scamming is going on throughout the Internet.

Being the stubborn mules at PricePlow, we stay away from all of the money-grubbing scammers, and have four fantastic products from four highly-trusted brands.

Magnum Nutraceuticals Volume

Magnum Nutraceuticals, who has their LIMITLESS pre workout supplement on our stimulant-based top 10, also has a lesser-known nitric oxide pill known as VOLUME. Like all of their other products, this one is quite unique, and hits multiple pathways.

They use the more stable form of arginine, arginine pyroglutamate, and pair it with a solid dose of citrulline malate to enhance nitric oxide production and increase blood flow.

But then, in order to get the nitrate effect for monstrous vasodilation and endurance, they've added a large amount of beet root extract, which provides the nitrates. Normally we see about half this dose.

Then they top it off with 500mg worth of agmatine sulfate, which is decent on its own, but will keep the NO from arginine/citrulline around longer – so it's best combined with those!

Supporting ingredients of french pine bark extract and L-norvaline round it out, where these ingredients support circulating blood flow and reduce arginase, so your arginine and nitric oxide levels stay high.

Knockout formula with literally EVERYTHING we love, and that's why it's tops here.

Magnum VOLUME Prices and Info Links

Click Here to go to our lowest price (includes coupons)
Read more on our Magnum Volume page and get price alerts with PricePlow

Condemned Labz DNA Dispatch

Looking for something way different and unique?

Well if you're willing to take down six capsules, you're going to get it!

The idea behind DNA Dispatch is an improved "hemoglobin transport" system. Using PeakO2 Cordyceps extract, the hope is that you'll have better oxygen utilization, and this is definitely what's happened with us on other PeakO2 supps.

But the pumps are there as well, with a whole smattering of ingredients, including a gram of agmatine sulfate (where we start feeling it), the underrated form of L-Carnitine in Glycine Propionyl L-Carnitine (GPLC), and beet root powder for nitrates.

The "supporting" ingredients are L-Norvaline and Grape Seed Extract, two that are often paired together, but usually often in slightly smaller doses… so this is great news from Condemned!

Meanwhile, CoQ10 is a welcome addition to anyone who's ever researched it, and the vanadyl sulfate may help you drive more carbs into your muscle tissue as well.

Overall, a very unique take on the "nitric oxide pill", but this one's really an oxygen + nitric oxide pill!

Condemned Labz DNA Dispatch - Deals and Price Drop Alerts

Get Price Alerts

No spam, no scams.

Disclosure: PricePlow relies on pricing from stores with which we have a business relationship. We work hard to keep pricing current, but you may find a better offer.

Posts are sponsored in part by the retailers and/or brands listed on this page.

Cellucor NO3 Chrome

Cellucor takes a straight nitric oxide approach with their popular NO3 Chrome, and while it's a bit more expensive per serving, it's seriously one of their best products.

Another nitrate-based product, you get 1.25g of arginine nitrate in three capsules. This ingredient plays a double effect, as arginine helps lengthen the nitrate effect, and can potentially boost nitric oxide on its own as well.

As if that weren't enough, there's a 750mg proprietary blend of Nitrosigine arginine silicate, citrulline malate, and grape seed extract – all which further boost nitric oxide levels to induce a sick pump.

Over the years, the most hardcore users have slowly moved away from C4 Extreme, but they shouldn't overlook NO3 Chrome – Cellucor has done well by keeping it strong and powerful.

NO3 Chrome Links to Know

Click Here to go to our lowest price (includes coupons)
Read more on our NO3 Chrome page and get price alerts with PricePlow

[This marks the end of the caffeine-free pre workout pills. You can click the back button to go back to your last selection.]
[This marks the end of the entire GUIDE! Click back to go back to where you came from, or check out our Top 10 list next.]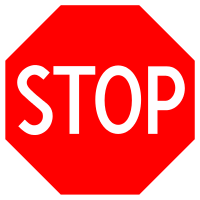 Our Top 10 Pre Workout Supplements List
Due to the massive flux that the sports nutrition market is in, PricePlow's top ten pre workout supplement list is now split into three areas:
Pre workouts without next-generation stimulants

The DMAA area. We've covered the Hi-Tech Pharmaceuticals DMAA lawsuit against the FDA in detail on this blog, but as we write this, Hi-Tech cannot produce or sell it, so it's on its way out.

Pre workouts with "exotic stimulants" (like DMHA and Eria Jarensis extract)
What do I choose?
If you're a beginner, a drug-tested athlete, are a conservative supplement user, or have a lower stimulant tolerance, choose the the without next-level stimulants. Note that these products still could have high caffeine doses or other banned substances, so check the labels!
If you're an advanced supplement user, are not drug tested, and are looking for that next level, consider the pre workouts with "exotic stimulants" or those with DMAA still on the market.
How do you want your top 10?
Reminder: PricePlow has received free samples of nearly all products mentioned on this page, including several competitors not listed. Using a team-based approach, we judge each product on merits of value, efficacy, labeling disclosure, and quality, and our opinions are never swayed by free samples.
The Best Remaining DMAA Pre Workouts

We have no clue how long these will be around, so for now, they get their own area:

[This marks the end of the Best Pre Workouts with DMAA Section. You can click the back button to go back, or keep reading to see the best pre workouts *without* exotic stims!]

Top 10 Pre Workout Supplements with non-DMAA Exotic Stimulants

With the fate of DMHA in question, many of these pre workouts will shift throughout the beginning of the year, so we've thrown in some fun temporary picks. Haters gon hate!

[This marks the end of the Best Pre Workouts *with* Exotic Stimulants Section. You can click the back button to go back, or keep reading to see the best pre workouts *without* exotic stims!]

Top 10 Pre Workout Supplements without Exotic Stimulants

Just because you don't want the hardcore stuff doesn't mean these products don't bring it. We have all kinds of pre's for all kind of folks in this list.

Note: These products may still contain banned substances for drug-tested athletes. The banned lists are always changing, so if you're tested, do your due diligence.
[This marks the end of the Top 10 Pre Workout Supplement Section. You can click the back button to go back, or keep reading to learn about ingredients!]
What about…
SO many good ones missed. What do you think deserves to be here?
Any dark horses that we'll all know about at the beginning of 2018 that we missed here?
Drop em in the comments all the way below, powered by the PricePlow Forum!
References
Common Pre Workout Ingredients
Caffeine

Next to creatine, there isn't a more common, or proven, ingredient that caffeine. It's far and away the most frequently used stimulant in a pre workout. It's that little compound that puts some extra pep in your step and gives you the energy you need to get in the gym and get the job done!

Aside from energy, caffeine helps to improve mood, focus, endurance, power, and overall athletic performance.[1,2,3,4] After these intense workouts, you'll undoubtedly be sore. Fortunately, caffeine also helps speed recovery by delaying the onset of muscle soreness.[4]

More is not always better when it comes to caffeine. Once the dose starts to exceed 400mg, the performance enhancing qualities are negated and can actually have a negative impact on performance.[5,6]

Our personal dose:

We typically like to see caffeine in the 225-250mg range and if possible, have a combination of caffeine anhydrous and dicaffeine malate (Infinergy). This provides the best of both worlds as you get an immediate surge of energy from the anhydrous and then a longer, smoother, sustained released of energy throughout your workout without any crash. Note that this is personal preference.

Cycling Caffeine

It's often suggested that you take a break from caffeine after eight weeks of use. This will help in terms of "feeling" it when you're using it for workout purposes. However, long-term coffee-drinkers do happen to live longer,[122] so there may be a connection between daily caffeine use and health.

Beta Alanine

Do you feel that tingling sensation all over? No, that's not your Spidey-sense warning you about the Green Goblin, it's the paresthesia you're feeling from Beta Alanine (BA). Over the last 10+ years, this ingredient has become synonymous with pre workouts as creatine and caffeine.

What's it do?

Beta alanine binds to histidine in the muscle cells to form carnosine.[31] This helps buffer the accumulation of lactic acid in your muscles helping to offset the "burn" that you feel when doing high volume training or endurance type events.

Beta alanine has proven particularly effective for athletes across a wide range of sports including boxing, rowing, football, sprinting, powerlifting, and swimming.

Similar to creatine, BA boosts your power output, strength, muscular growth, but most importantly, BA vastly improves your endurance and stamina through the lactic acid buffering we previously mentioned.[32,33,34]

Effective dose:

3.2g per day or more.

Again, just like creatine, BA doesn't need to be dosed pre workout to be effective, so long as you get a total of 3.2g/day. To avoid those "tingles" it's advised split the dosages. Therefore, we'd like to see at least 1.6-2g of beta alanine as part of the formula if it's going to be included. Otherwise, don't bother.

Point being, if you're an athlete, you should be getting in at least 3.2g of beta alanine per day – preferably in split doses at different points in the day – or else you're selling your muscular endurance short for no good reason.

L-Citrulline / Citrulline Malate

Citrulline has become one of the more popular ingredients in pre workout over the past year. While most of its fame comes as a superior arginine/nitric oxide (NO) booster, that only scratches the surface of its benefits.[7]

Aside from contributing to some serious pumps, citrulline reduces fatigue and soreness while enhancing your training capacity.[8,9] This will allow you to exercise for longer bouts with greater intensity before fatigue sets in leading to more gains.

Take note that when we are just after pumps, we opt for pure L-Citrulline. However, when we want to boost athletic endurance, we're going to veer more towards Citrulline Malate for the additional fatigue-fighting benefits malic acid has to offer.

On top of that, the primary reason you frequently see citrulline malate instead of L-citrulline is because L-Citrulline tastes quite bad, and is difficult to flavor over.

Effective Dose:

The clinical doses for boosting nitric oxide: – 6g or more for citrulline malate – 3g or more for l-citrulline

However, to start "feeling it", you can probably get away with half of those doses, but the doses above are where it really starts getting interesting.

Agmatine

Agmatine sulfate is another favorite nitric oxide booster we like to see included in pre workouts. It's a derivative of the amino acid Arginine, and has been dubbed by some as a "super arginine." Opposed to citrulline which directly boosts NO levels, Agmatine actually prevents the body from breaking it down.[10]

Agmatine actually functions as a neuromodulator/neurotransmitter in the body. As such, it possess a number of other benefits including improving focus and cognition.[11] Additionally, agmatine can improve insulin control[12] and alleviate symptoms of pain[13], allowing you to exercise with greater intensity before giving into any sort of muscle ache or pain.

Dosing:

500mg is where most pre workouts start. But where it really gets interesting is at 1000mg, and 1500mg gets pretty crazy (and doesn't really need anything else stacked with it at that dose, in our opinions).

When in doubt, men should start at 500mg and try 1000mg after assessing.

Nitrates

Nitrate supplements have taken the industry by storm the past few years as more and more research has been published. There are quite a few human studies showing beneficial effects on athletic performance with nitrate supplementation.

Nitrate molecules are typically "packaged" with another beneficial compound so they'll have a synergistic effect. For instance, here are the following common nitrate molecules:

Arginine Nitrate
Creatine Nitrate
Betaine Nitrate
Glutamine Nitrate
Potassium Nitrate

Nitrates first and foremost help improve vasodilation[14,15] which improve blood flow and give some very strong pumps. Nitrates also increase nitric oxide levels which reduces blood pressure[16] and protect against endothelial dysfunction.[17]

Lastly, nitrates improve your exercise performance by decreasing the oxygen cost and increasing your energy efficiency during workouts.[18,19]

Beet Root Extract

Beet root extract also provides nitrates, but the labels unfortunately don't really tell us how much there is. Raw beet roots yield anywhere from 600mg-1800mg nitrate per kilogram of root,[123,124] so you have to hope it's extracted well to feel it.

Timing and drawbacks

There is one drawback to nitrate use though, they take far longer to get working in your system. So, if you're planning to use them pre workout, plan on taking them at least 45-60 minutes before your workout otherwise you won't see their effects until long after you've completed your last set.

One successful strategy to take them directly pre workout is to use agmatine and/or citrulline alongside the nitrate. This gives you a three-headed attack, as the first two take effect quicker, and then the nitrate activates to power you through the tail end of your workout (and keep you pumped well after it's over so you continue looking swole!)

Effective Doses:

It depends on the compound. A quality pump can be felt with as little as 300mg potassium nitrate, but doses as high as 1250mg – 2000mg arginine nitrate (Cellucor's NO3 Chrome or PES High Volume) can be downright explosive.

It's important to never mix nitrate-based supplements unless suggested by a single manufacturer's stack, and definitely to never mix them with erectile dysfunction drugs. The drop in blood pressure can be dramatic and dangerous.[125]

HydroMax™ / Glycerol

Glycerol has long been used in pre workouts as a way to improve hydration and provide "water-based" pumps.

Typically, glycerol monostearate (GMS) was the chosen form. Now while not bad, it only contains at most 25% glycerol, with the remainder being composed of saturated fat from stearic acid.

HydroMax™ turned up the volume and has become the superior choice when looking to use glycerol in pre workouts. This patented ingredient is highly concentrated form of powdered glycerol and silica that contains 65% glycerol by volume.[21] This increases its potency and function resulting in exceptional hydration and superior pumps compared to traditional GMS.

Glycerol acts as a sponge in the body helping to draw water into the muscles. This can lead to a state of "hyperhydration" enabling an athlete's muscles to absorb and retain more water.[22,23] Endurance athletes stand to benefits from this increase most as it will help sustain them during their multi-hour competitions.

Bodybuilders also stand to benefit from the extra hydration as it will give the muscles a fuller and more pronounced look when on stage due to the extra water being stored in the muscle cells.

The major thing to remember here is that when you take glycerol / HydroMax pre workout, you need to drink plenty of water for it to take effect.

Nitrosigine® / Arginine Silicate

Nitrosigine® (Inositol-stabilized Arginine Silicate) is a combination of arginine, inositol, and potassium silicate. This rather unique form of arginine combines the cardiac-improving benefits of both arginine and silicate in an inositol-stabilized form. This results in higher bioavailability of both arginine and silicate which makes for a potent Nitric Oxide and silicon booster ideal for bodybuilders, athletes, and everyone in between.

Clinical research shows Nitrosigine® relaxes blood vessels (vasodilation), which improves blood flow, 500% more effectively than supplementing with Arginine HCI![20] Additionally, Nitrosigine® boosted plasma arginine levels within 30 minutes after ingestion and sustained these increases up to 3 hours post-ingestion.
"Ergogenic" Ingredients
Creatine

When it comes to proven, effective ingredients in supplements, creatine is always at the top of the list. Volumes of research have been conducted on this organic acid and its beneficial effects on strength, power, lean mass gains, and cellular hydration.[24,25,26,27]

Creatine doesn't just help you get bigger and badder though. It also helps improve your endurance by helping delay the onset of fatigue.[28] Plus, creatine allows you to train more consistently and frequently as it reduces soreness and markers of skeletal muscle damage brought on by intense workouts.[29,30]

It doesn't matter what age. It doesn't matter what sex. It doesn't matter what sport. Creatine works, it works in the long-term, and it is safe. It's undisputed at this point, so we typically just recommend you get it in.

Now, creatine doesn't have to be dosed pre workout to be effective, but if it's going to be included we expect to see the proven efficacious dose of 3-5g. "Do it right or don't do it at all". Otherwise, pixie-dusted creatine in pre workouts causes too much label confusion, and beginners may not be getting the simple and inexpensive 3-5g dose (yet think that they are).

Betaine

No other ingredient gained popularity more over the last year and half than betaine, a.k.a. trimethylglycine. There's been a significant amount of clinical data supporting this ingredient's usefulness in terms of enhancing your workout performance. Specifically, betaine can increase your lean muscle mass, strength, power, and endurance.[35,36,37]

That's not all though, there's some preliminary research indicating betaine works synergistically with creatine to support its synthesis in the body and enhance the body's own natural production of ATP.[38,39]

Better energy production leads to better performance during your workouts which ultimately produces MORE GAINS, which is what we're all after anyway.

Effective dose:

To reap the benefits of betaine supplementation the research shows you need about 2.5g per day. Again this doesn't have to be dosed pre workout, but based off our own experience we can definitely tell a difference in our workouts when dosing the full 2.5g pre workout.

Carbs

Yes, the much beleaguered and maligned macronutrient IS an ergogenic (performance-enhancing) ingredient you want in a pre workout. While many eschew it in fear that "carbs make them fat," it's been shown time and again the carbohydrates before a workout improve your performance, not detract from it.[40,41]

Additionally, if you're working out twice a day or have multiple competitions separated by only a few hours, carbs before and after your workout will help replenish glycogen stores and speed recovery,[42,43] allowing you to get back on the field or in the gym quicker and continue to dominate the competition.

Basically if you want to last through a long workout or need to be prepared for a second workout in a day, you definitely need to have some source of carbs included in your pre workout supplement.

Effective Dose:

This is up to you and your diet. We believe carbs are best taken surrounding your workout. Even if you're a low-carber, pre/intra/post workout time is the best time to get them in.

Currently, we're using 30-40g carbs pre workout. The bad news is that this means we have to add additional carbs to everything on this list, even Muscle Elements' PreCre (which has 10g). The good news is that we can sometimes use candy for these purposes!
Other Stimulant Ingredients
DMAA

That's right,DMAA supplements are still around! Not only that, but there's a few pre workouts that you should certainly check out if you miss the original Jack3d from circa 2010.

The current legal state of DMAA: Still Pending

The short story is that Hi-Tech Pharmaceuticals is suing the FDA over their right to use DMAA, the FDA resisted, but a federal judge is making it go to court. The FDA sent warning letters to various manufacturers stating that DMAA was not natural nor was it DSHEA compliant. Thanks to court documents revealed in the case, Hi-Tech has proven beyond a shadow of a doubt that DMAA is naturally occurring in geranium plants,[78,79,80] and claims that the FDA's warning letters do not constitute "final agency action".[81]

So until the court case is over, Hi-Tech Pharma and their subsidiaries are producing DMAA supplements, and they're growing in popularity each day. Two such supplements that get a lot of attention on this page are Hi-Tech Jack'd Up and APS Mesomorph.

The research

As to whether you'll want to try DMAA, it's really up to you. There is plenty of research showing its safety with healthy individuals using reasonable doses,[82,83,84,85,86,87,88] and many (if not all) accidents that occurred with it was due to misuse and not following the label. This was certainly the case in the Department of Defense's findings when they investigated DMAA.[90]

On the other hand, 75mg DMAA has been shown to increase blood pressure,[89] so it's definitely not for anyone who has any type of cardiovascular condition or has not received approval from their physician. This is also why we don't ever use that high of a dose. For instance, 25mg DMAA provides some excellent cognitive benefits, but research shows that "a single 25 mg dose of DMAA does not meaningfully impact resting heart rate, blood pressure, or body temperature."[88]

Make an informed choice

Our personal stance is that if you're medically cleared, you should do with your body as you choose, so long as you do the research. We're huge fans of 25-50mg DMAA, but never mix these pre workouts with other stimulants under any condition whatsoever. In our humble opinions, when mixed with about 200mg caffeine, the energy, focus, and endurance from 25-50mg DMAA is nearly unparalleled.

[This marks the end of the 1,3 section. You can click the back button to go back to your last option.]

Synephrine

Also known as bitter orange, Citrus Aurantium or the trademarked form AdvantraZ®, synephrine is an alkaloid the possesses stimulative properties (similar to, but weaker than ephedrine) and is wildly popular in fat burners for its ability to induce lipolysis and suppress appetite.[45,46]

Helping reduce the sludge around your midsection is great and all, but we're concerned about its benefits in regards to your workouts. Luckily, synephrine also possesses some additional benefits aside from aiding weight loss.

Synephrine acts as a CNS stimulant helping to give you the energy to crush a workout. More importantly though, it'll help you last longer during your workout as it reduces the onset of fatigue and decreases the rate of perceived exertion.[47]

Effective dose:

25mg is typically a safe spot, with ~50mg being more common. We don't like to go above 75mg.

Yohimbe / Yohimbine

Seen in many different forms and standardizations, nearly all "Y" products come from one of two sources: the Pausinystalia yohimbe tree or the Rauwolfia Serpentina plant. Similar to Synephrine, Yohimbe extracts are alkaloids commonly found in thermogenic fat burners due to their ability to curb hunger cravings and inhibit fat storage.[48] The appetite suppression effects are especially useful when taken on an empty stomach.

When taken pre workout though, yohimbe helps to improve cognition, focus, and energy levels.[49,50,51] The only concern or question surrounding yohimbe in products is that the extract are highly variable in quality.

It's these lesser quality extracts that often cause adverse reactions for some individuals, and has led to their avoidance of certain pre workouts that contain yohimbe. If you can find a product that lists the standardization and you're comfortable with the brand, then you should be fine.

The drawbacks: Anxiety

The biggest issue with yohimbe / yohimbine is that too much of it can cause anxiety, especially in yohimbe-sensitive users.

At some point, you'll start to discover whether or not you like yohimbe pre workout. Yohimbine is the compound extracted out of yohimbe, and with direct yohimbine HCl, you should know exactly what you're getting.

Dosing:

Most everyone seems to be able to handle 1.5mg of yohimbine HCl. After that, it's really a personal thing. Yohimbe extract not standardized for yohimbine is too variable, and too tough to give a dosing recommendation.

Our preference is actually a bit different than most — it's seasonal. When the weather is cold, yohimbe is a welcomed addition to our pre workouts (but still in relatively small doses). But when it gets hot outside and in the gym, the yohimbe becomes too much, and we prefer it out.

In 2016, the trend seems to be against having yohimbe / yohimbine / rauwolscine in pre workouts.

Higenamine

When looking for alternatives to ephedrine (which is now banned by the FDA), companies scoured through the literature to find something that could still give a decent kick but not send you over the top. Higenamine, a.k.a. norcoclaurine, was the result all the digging!

It's a beta adrenergic agonist often considered to be a "weaker ephedrine."[52] When used by itself, Higenamine has a mild stimulatory effect on the body. However, it's often paired with caffeine and other stimulants which increases its potency.

Dosing:

When supplementing with it, we've had good experiences using up to 50mg of Higenamine, but anything in the 25-50mg range should add a little something "extra" to your workout energy.

This is considered an alternative to synephrine with slightly less side effects. We don't really see the need to have both higenamine and synephrine in a product – choose one if you want to get the beta-2 adrenergic reaction going.

Theobromine

Think of theobromine as caffeine's little brother. Derived from the cocoa plant, theobromine gives that "feel-good" sensation when eating big amounts of dark chocolate. In addition to giving you a pleasant mood boost, theobromine also exerts stimulatory effects similar to caffeine, but smoother and longer lasting.[53]

Theobromine is all well and good on its own, but it really shines when used alongside caffeine. It helps to smooth out the harsh kick some users experiences when using higher doses of caffeine in pre workouts and offset any "crash" that may ensue in the hours after your workout.

At the end of the day, this doesn't really seem to be a difference-maker in any supplement, but is fine to see.

Dicaffeine Malate

One of the ingredients garnering serious success in pre workouts is dicaffeine malate. Here, we have a combination of caffeine and malic acid that offers all the same ergogenic benefits that caffeine has plus the buffering qualities often attributed to malate.[54]

More and more pre workouts hitting the market are using a combination of pure caffeine anhydrous and dicaffeine malate, and we couldn't be happier. The combination of these two ingredients has become one of our favorite stim combinations due to its ability to provide a quick surge of energy to get you going, but keeps that smooth energy hanging around throughout the workout and long after.

Another great thing about dicaffeine malate is that there is absolutely no crash when using it, just a long, smooth ride down that keeps you feeling upbeat and never exhausted as you've no doubt experienced when loading up on too much anhydrous.

The product most well-known for dicaffeine malate is Infinergy, by Creative Compounds.

PEA

PEA, often displayed as Phenethylamine, operates as a neuromodulator in the central nervous system. It's naturally-occurring, but more frequently supplemented for therapeutic mood-boosting benefits (it boosts the "feel good" neurotransmitter dopamine levels).[55]

The only drawback to PEA is that its effects last for about five minutes, as it's quickly broken down by your MAO enzymes.[56,57] One trick is to mix the PEA molecules with natural MAO inhibitors like hordenine.

But often, that wasn't enough, so this led to the hunt for a better, longer lasting PEA derivative that could still boost mood and help with energy levels. The result is the new Eria Jarenesis extract that's shown up in a few new pre workouts in 2015, and several of the ones listed on this page from 2016.

Acacia rigidula extract often supplies a vast number of PEA alkaloids. While these are more common in fat burners (the ones from Hi-Tech Pharmaceuticals are quite intense and enjoyable for stimulant-lovers), they're a bit less common in pre workout supplements. iForce Nutrition has some extremely good ones, though.

Effective Dosing:

Various PEA molecules differ too much to make a recommendation. In addition, what they're stacked with makes a huge difference. 150mg is a typical starting point.

To date, not much research has been done on PEA in terms of improving exercise performance, but the increase in catecholamines should give you an extra hit of motivation to get in the gym (before the other stims kick in) and crush your workouts once they do.

Do not take PEA molecules if you're on prescription drugs such as MAO inhibitors. As always, see your doctor before taking any new supplement.

N-Methyl Tyramine

NMT is a lesser known stimulant that's not widely used by most companies manufacturing pre workouts. Basically, NMT is a beta-2 adrenergic agonist that ignites the "flight or fight" response. This helps the body utilize fatty acids for energy and increases adrenaline production.

Research has even shown that NMT is roughly 1/140th as potent as adrenaline.[58] Furthermore, NMT also acts as a weaker alpha-2 adrenergic agonist which prevents the breakdown of adrenergic, dopaminergic and serotonergic neurotransmitters.[59] Having more of these neurotransmitters available leads to more energy and improved mood during your workout.

Lastly, NMT stimulates the release of insulin in the body and can help further reduce blood glucose levels.[60] This benefits the bodybuilder who likes to spike insulin levels in an attempt to drive nutrients into the muscles at the most opportune times.

Hordenine

Hordenine is another compound found in Citrus Aurantium, a.k.a. Bitter Orange, where you'll also find other adrenergic amines like tyramine and synephrine. Similar to its Bitter Orange brethren, hordenine functions a beta-2 adrenergic agonist, boosting production of adrenaline and noradrenaline in the body. Users will experience an elevated heart rate and breathing rate[63] which increases metabolic output, and thus greater fat-burning.

Additionally, hordenine also operates as a noradrenaline reuptake inhibitor. Basically, this ensures that noradrenaline stays in your system longer leading to prolonged feeling of focus, attentiveness and overall energy.[61,62]

As mentioned above, you'll often see this stacked with PEA molecules. Again, you do not want to mix this combination if you're already on prescription drugs such as MAO inhibitors.

Rauwolscine

Also known as alpha-yohimbine, rauwolscine is very similar to yohimbine and exerts all the same effects as Y, but without many of the nasty side effects typically attributed to the former.

Rauwolscine acts as an antagonist on the alpha-2 adrenoceptors in the body,[71] the ones responsible for holding onto that "stubborn fat" that never seems to go away no matter how much you diet or exercise. Blocking these receptors allows more noradrenaline to be released leading to improved fat oxidation and "burning fat for fuel."

Alpha-Y also acts as a strong CNS stimulant leading to increased heart rate, blood pressure, and focus.[72,73] Improved energy and focus are a great combination, but there's more still, as rauwolscine also reduces anxiety and cortisol levels.[74]

Basically, you have an ingredient that gets you amped up for your workouts without making your feel over stimulated or edgy, which we'll take any day in a pre workout!

Theacrine

Structurally similar to caffeine, theacrine also acts as a powerful CNS stimulant in the body. As many of the other compounds on this list, theacrine is a naturally occurring alkaloid compound found most often in the Chinese tea known as Kucha.[75]

Much like dicaffeine malate, theacrine is experiencing a surge in popularity among newer pre workouts. The biggest upside to theacrine is that it gives lots of energy with no tolerance build up like you've no doubt experienced with caffeine.[76] This gives you lots of energy that's smooth and long lasting without needing to continually up the dosage like you will with caffeine.

Finally, theacrine also greatly improves your mood due its actions on the dopamine and adenosine receptors in the body.[77] This increases the levels of dopamine and other feel good neurotransmitters in the body helping mellow you out and reduce any stress or anxiety you may be feeling.

But is it legit in actual reviews?

Unfortunately, despite the science sounding good, we're not having a ton of "effect" from theacrine-containing supplements. Nothing bad… just nothing really noticeable. To lengthen our caffeine effects, dicaffeine malate seems to be working better for us.
Cognitive Focus-Enhancers / Nootropics
Choline

Choline is perhaps the most well-known of the cognitive boosters often found in pre workouts. This compound found in most frequently found in eggs and forms the basis of the "learning transmitter" acetylcholine. It's also a great ingredient for improving cognition and focus during your workouts, or any other time really.[64]

Citicoline and Alpha-GPC are best

Now, there's not just one type of choline companies use when adding it to their pre workout formulas, that'd be too simple. The best, and most expensive form is CDP-Choline, a.k.a. citicoline.

The reason it's the best is that it easily crosses the blood-brain barrier and has the highest bioavailability compared to other forms of choline supplements. 250mg of citicoline should be a great amount to give you the desired cognitive boost you're seeking and help foster a strong "mind-muscle connection" during your working sets.

If we can't have CDP-Choline, we opt for Alpha-GPC, which also crosses the blood-brain barrier in good amounts. Aside from improving mood and focus, Alpha-GPC also increases power output, endurance and post workout Growth Hormone (GH) levels.[65,66,67]

Choline Bitartrate is less expensive

Lastly, we have Choline Bitartrate which is less bioavailable, and cheaper, compared to the other forms of choline supplements already mentioned. While still effective, you just need more of it to see the same benefits as with a smaller amount of CDP-Choline or Alpha-GPC.

Choline citrate is cheap, less effective, and tastes miserably sour, so we avoid it when possible.

Effective Dosing:

250mg is most common, but 500mg is where things get interesting.

L-Tyrosine / N-Acetyl L-Tyrosine

Almost as popular as choline is for aiding focus is the amino acid L-Tyrosine or the acetylated variation N-Acetyl L-Tyrosine (NALT). Tyrosine is an amino acid used by the body in the production of the neurotransmitters dopamine and noradrenaline. Higher levels of these molecules help alleviate stress and anxiety that you may feel from the course of everyday life.[91]

More important in terms of workout performance, tyrosine improves your cognition and focus keeping you "in the zone" while grinding through endless sets of squats, deadlifts, and presses.[92,93]

Both forms are effective, but NALT is better absorbed by the body and typically more effective, thus you'll need a lower dose to see that same benefit you will with a higher dose of regular L-Tyrosine.

Effective Dosing:

750mg is where we start noticing effects. Anything over 1g starts to enter "awesome territory".

Acetyl L-Carnitine (ALCAR)

ALCAR works in conjunction with Choline work together to create our favorite "learning neurotransmitter" Acetylcholine. The acetyl group of ALCAR is severed from the carnitine salt, transferred to Acetyl-COA, then finally joined to Choline (via Choline Acetyltransferase) to produce more acetylcholine.[94]

As you're probably aware, we're HUGE fans of ALCAR here on PricePlow, particularly in pre workouts for its strong focus-enhancing effects.[95] That's not all though, ALCAR also functions as a mild stimulant and when paired with caffeine helps with "fatty acid dumping" whereby the body excretes fatty acids when cells are in "fat burning" mode.[96]

Dosing:

A good dose to look for is anything in the 500-1000mg range, but we've seen incredible endurance athletic results going as high as 1500mg pre workout on occasion.

DMAE

DMAE (Dimethylaminoethanol or dimethylethanolamine) is a precursor to choline and shown some promise to enhance cognitive function.[97] DMAE works by building preventing the accumulation of the "age pigment" in the brain that can lead to cognitive decline.[98]

As a precursor to choline, DMAE can also boosts the production of acetylcholine in the body which should help to improve focus during your workout and memory formation.

However, we've never felt much from this ingredient when it's been included in any pre workouts we've tried. Maybe there just hasn't been enough of it in any pre workout to really "notice" its effects.

Noopept

We've written extensively about noopept, a powerful nootropic also known as N-phenylacetyl-L-prolylglycine. Noopept is a proline-containing dipeptide that is an amino acid analogue originally created as an analog to another well known nootropic, piracetam.[99]

Noopept is really one of the most potent and effective "smart drugs" you can have in a pre workout. It's benefits are wide ranging and numerous spanning from improved memory and learning[100,101] to increased acetylcholine production[99] to anxiety reduction.[102]

One thing to watch out for in particular with this nootropic is that it can often lead to headaches as a result of choline-depletion. To help offset this, it's best to often pair Noopept with a Choline product to avoid any sort of headache or "brain fog" that may set in when taking standard doses of Noopept.

Dosing:

We suggest starting with 10mg, combined with about 250mg choline. 20mg is often the best sweet spot, and some expert userse go with 30mg (we've not yet gone that high though).

Several pre workouts contain 20mg in a full dose.

Again, read our entire noopept article linked above if you're interested in the research behind this extremely useful nootropic.

Picamilon / Pikatropin

Picamilon is the combination of GABA and niacin. Little research exists on the ingredient itself, but both parent compounds have volumes of research expounding their benefits.

GABA (gamma-Aminobutyric acid) is the "downer" neurotransmitter in the body that helps suppress or "depress" activity in the central nervous system. However, since supplemental GABA can't readily cross the blood-brain barrier,[103] it must be paired with another compound like niacin to improve bioavailability and facilitate the transition.

Niacin is an essential B-Vitamin that when supplemented can improve cholesterol and triglyceride levels. In a workout context, niacin can actually improve Nitric Oxide production through improved vasodilation and blood flow.[105]

Since picamilon is derived from GABA it can improve cognition, focus, mood, and help individuals reduce stress.[104]

You'll often see this in high-stimulant pre workouts to help take the "edge" off of the stim effect – and it works incredibly well for those purposes.

Vinpocetine

Vinpocetine is an alkaloid compound found in the Periwinkle plant that holds promise as a neuroprotectant ingredient. It's generally considered a de facto nootropic due to its ability to improve both short and long-term memory, as well as increase alertness.

Vinpocetine owes its cognitive-enhancing effects to its ability to enhance blood flow to the brain.[106,107,108,109] It's even been described as "Viagra for the brain" in one study.[107]

Increased blood flow not only improves focus and awareness, but with it more nutrients which can enhance reaction speed.[110]

Huperzine A

You'll sometimes see this as referred to as "toothed clubmoss extract" or Chinese Club moss on various products, but it's the same thing. Huperzine A is a great nootropic compound that prevents the breakdown of acetylcholine in the brain, thereby indirectly increasing levels of this rather potent neurotransmitter.[68]

That's not all though, huperzine acts as a neuroprotective compound in the brain against glutamine,[69] a.k.a. "the neuron death molecule" and it can possibly help generate new brain cells (making it neurogenerative).[70]

Dosing:

50mcg is the most common dose, as it's an extremely expensive ingredient. However, once you start getting into 100-200mcg doses, things get a lot more interesting. Side effects can start occurring at higher doses though, so it's one of those ingredients that not everyone ends up loving. Most people do, though.

Bacopa Monnieri

Bacopa monnieri is an Ayurvedic herb traditionally used for enhancing cognitive function and longevity. In Hindu medicine, it's referred to as Brahmi, and used to treat a number of conditions ranging from depression to insomnia to schizophrenia.[112]

Numerous studies demonstrate that Bacopa Monnieri improves memory and attention.[113,114,115] It's been suggested that Bacopa works synergistically with caffeine to control spikes in dopamine levels, but this has yet to be verified through research in humans or animals.

A supplement that successfully uses a great amount of bacopa is Magnum Nutraceuticals' LIMITLESS.
Adaptogens
Adaptogens are "regulators" – they help bring things up that have been down, and help bring down things that have been too high up. The best of the bunch nearly seem magical, and they're great to take when trying to get over stimulants during a stim-break.
Our favorites:
Rhodiola Rosea

Rhodiola Rosea is a rather unique plant that grows in Sweden and Russia. It has a long history as an adaptogen, helping the body deal with physical and emotional stressors.

Adaptogens like Rhodiola "Increase the availability of energy during the day, reduce stressed feelings, increase endurance, and increase mental alertness."[116] Furthermore, rhodiola stimulates the neurotransmitter systems for norepinephrine, dopamine, serotonin and short-term acetylcholine production thereby enhancing cognitive functioning and memory storage.[117]

Put simply, rhodiola is our favorite herb, and is great to take (especially alongside ashwagandha below) when you're a bit down. However, we never really notice it pre workout when stacked with a ton of stimulants. Some users do, others don't.

Regardless, we downright love this stuff on a slow, dumpy day.

Ashwagandha

Ashwagandha (Withania somnifera) is another popular Ayurvedic herb that's also known as "Smell of Horse." Much like Rhodiola rosea, it's a powerful adaptogen frequently used to reduce anxiety and stress.[118]

Aside from mellowing you out, Ashwagandha has been shown to increase VO2 max in cyclists. This leads to increased aerobic capacity, thus allowing you to exercise at a greater intensity for a longer amount of time.[119]

One last tidbit about Ashwagandha is that it can lower cortisol levels in the body.[120] As you're well aware, cortisol is a notoriously catabolic hormone that can drain your gains like nothing else. Having some Ashwagandha in a pre workout will help keep cortisol levels in check allowing for greater anabolism to occur in the post workout window.

You'll also notice certain Ashwagandha extracts, such as KSM-66, in natural testosterone boosters and fat burners. It's quite an overall beneficial compound, especially when well-extracted.

Schisandra

Popular from the original Jack3d (where it was originally labeled as "Schizandrol A"), Schisandra chinensis has traditionally been used in Chinese medicine for treating an assortment of respiratory illnesses. But more pertinent to this list is its role as an adaptogen in the body.[44]

Schisandra has more offer though than just lowering stress levels. It also acts as a vasodilator in the body, leading to increased blood flow and nutrient transport to your skeletal muscles.[121]

Greater vasodilation and blood flow yield more nitric oxide availability in the body helping set the stage for better pumps and improved oxygen transport to your muscles. Furthermore, the improved blood flow will also help remove any accumulated metabolic waste products in the muscles which could hamper endurance and cause premature fatigue.

Basically, very few pre workouts include this ingredient, but we wish more did!
What about L-arginine?
L-arginine shows mixed[126] success in increasing nitric oxide levels, and is the pump supplement ingredient of the past decade. Most common was l-arginine alpha ketoglutarate, or AAKG.
However, it's been replaced by L-citrulline because L-citrulline simply works better: L-citrulline gets converted into L-arginine, but at a better time… whereas L-arginine supplemented itself gets broken down too quickly.
In addition, to get real-deal NO-boosting effects, the dose has to be quite high, which may lead to gastrointestinal distress – something L-citrulline nearly never causes.
At this point, we're still fans of L-arginine, but it's a bit overrated. If you see it as a supporting ingredient, then that's fine… but if it's the NO booster in a supplement, you should pass.
Arginine nitrate, on the other hand… is quite possibly our favorite ingredient on this entire page. That's the best of both worlds.
[This marks the end of the pre workout supplement ingredient listing. You can click the back button to go back to your last option, or see the sources cited below.]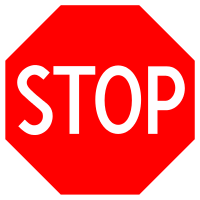 Backhouse SH, et al; Caffeine ingestion, affect and perceived exertion during prolonged cycling; Appetite. (2011)
Tarnopolsky M, Cupido C; Caffeine potentiates low frequency skeletal muscle force in habitual and nonhabitual caffeine consumers . J Appl Physiol. (2000)
Van Baak MA, Saris WH; The effect of caffeine on endurance performance after nonselective beta-adrenergic blockade . Med Sci Sports Exerc. (2000)
Paton CD, Lowe T, Irvine A; Caffeinated chewing gum increases repeated sprint performance and augments increases in testosterone in competitive cyclists . Eur J Appl Physiol. (2010)
Pasman, W; The effect of different dosages of caffeine on endurance performance time.; Department of Human Biology, University of Limburg; 1995
Desbrow, B; The effects of different doses of caffeine on endurance cycling time trial performance.; School of Public Health, Research Centre for Clinical and Community Practice Innovation, Griffith Health Institute, Griffith University; 2012
Curis E., et. al; "Citrulline and the gut;"; Current Opinion in Clinical Nutrition and Metabolic Care; September 2007
Perez-Guisado; Citrulline malate enhances athletic anaerobic performance and relieves muscle soreness.; Department of Medicine, University of Córdoba; 2010; Retrieved from http://www.ncbi.nlm.nih.gov/pubmed/20386132
Hickner, R; L-citrulline reduces time to exhaustion and insulin response to a graded exercise test.; Human Performance Laboratory, East Carolina University; 2006; Retrieved from http://www.ncbi.nlm.nih.gov/pubmed/16679980
Lu Y, Christian K, Lu B; BDNF: a key regulator for protein synthesis-dependent LTP and long-term memory . Neurobiol Learn Mem. (2008)
Chang CH, et al. Increase of beta-endorphin secretion by agmatine is induced by activation of imidazoline I(2A) receptors in adrenal gland of rats. Neurosci Lett. (2010)
Keynan O, et al. Safety and Efficacy of Dietary Agmatine Sulfate in Lumbar Disc-associated Radiculopathy. An Open-label, Dose-escalating Study Followed by a Randomized, Double-blind, Placebo-controlled Trial. Pain Med. (2010)
Kukovetz, W; "Mechanism of vasodilation by nitrates: role of cyclic GMP."; Cardiology; 1987; 74 Suppl 1:12-9; Retrieved from http://www.ncbi.nlm.nih.gov/pubmed/2886220
Cosby, Kenyatta; "Nitrite reduction to nitric oxide by deoxyhemoglobin vasodilates the human circulation"; Nature Medicine  9, 1498 – 1505; 2003; Retrieved from http://www.ncbi.nlm.nih.gov/pubmed/14595407
Coles, Leah T, and Peter M Clifton; "Effect of Beetroot Juice on Lowering Blood Pressure in Free-Living, Disease-Free Adults: A Randomized, Placebo-Controlled Trial"; Nutrition Journal 11; 2012: 106; Retrieved from http://www.ncbi.nlm.nih.gov/pubmed/23231777
Sindler, Amy L. et al; "Nitrite Supplementation Reverses Vascular Endothelial Dysfunction and Large Elastic Artery Stiffness with Aging"; Aging cell 10.3 429–437; 2011; Retrieved from http://www.ncbi.nlm.nih.gov/pubmed/21276184
Larsen, F; "Effects of dietary nitrate on oxygen cost during exercise"; Acta Physiol (Oxf). 2007 Sep;191(1):59-66; Retrieved from http://www.ncbi.nlm.nih.gov/pubmed/17635415
Lansley, K; "Dietary nitrate supplementation reduces the O2 cost of walking and running: a placebo-controlled study"; J Appl Physiol (1985). 2011 Mar;110(3):591-600; Retrieved from http://www.ncbi.nlm.nih.gov/pubmed/21071588
Kalman, D; A clinical evaluation to determine the safety, pharmacokinetics and pharmacodynamics of an inositol-stabilized arginine silicate dietary supplement in healthy adult males.; Nutrition & Endocrinology Miami Research Associates; 2014
Glanbia Nutritionals, Inc; HydroMax: a better glycerol for sports nutrition; NewHope360; 2014
van Rosendal, S; Guidelines for glycerol use in hyperhydration and rehydration associated with exercise.; School of Human Movement Studies, The University of Queensland; 2010
Wingo, J; Influence of a Pre-Exercise Glycerol Hydration Beverage on Performance and Physiologic Function During Mountain-Bike Races in the Heat; University of Connecticut, Department of Sport, Leisure, & Exercise Science; 2004
Netreba, A; [Creatine as a metabolic controller of skeletal muscles structure and function in strength exercises in humans].; Ross Fiziol; 2006
Bemben, M; The effects of supplementation with creatine and protein on muscle strength following a traditional resistance training program in middle-aged and older men.; Neuromuscular Lab, Dept. Health & Exercise Science, U. Oklahoma; 2010
Chilibeck, P; Effect of creatine ingestion after exercise on muscle thickness in males and females.; College of Kinesiology, University of Saskatchewan; 2004
Hoffman, J; Effect of creatine and beta-alanine supplementation on performance and endocrine responses in strength/power athletes.; Dept. of Health and Exercise Science, The College of New Jersey; 2006
Anomasiri, W; Low dose creatine supplementation enhances sprint phase of 400 meters swimming performance.; Department of Biochemistry, Faculty of Medicine, Chulalongkorn University; 2004
Effect of short-term creatine supplementation on markers of skeletal muscle damage after strenuous contractile activity.
The effect of creatine supplementation upon inflammatory and muscle soreness markers after a 30km race.
Hill, CA et al.; Amino Acids; "Influence of beta-alanine supplementation on skeletal muscle carnosine concentrations and high intensity cycling capacity ;" February 2007
Baguet, A et al.; Journal of Applied Physiology; "Important role of muscle carnosine in rowing performance;" July 2010;" 2005
Roger C. Harris; et al.; "The effect of a supplement containing β-alanine on muscle carnosine synthesis, ventilatory threshold and exercise capacity in Korean cyclists, during 12 weeks combined endurance and weight training"
Kendrick IP, et al. The effects of 10 weeks of resistance training combined with beta-alanine supplementation on whole body strength, force production, muscular endurance and body composition. Amino Acids. (2008)
Courtenay ES, et al. Vapor pressure osmometry studies of osmolyte-protein interactions: implications for the action of osmoprotectants in vivo and for the interpretation of "osmotic stress" experiments in vitro. Biochemistry. (2000)
Cholewa, J; Effects of betaine on body composition, performance, and homocysteine thiolactone.; Department of Kinesiology, Recreation, and Sport Studies, Coastal Carolina University; 2013
Lee EC, et al. Ergogenic effects of betaine supplementation on strength and power performance. J Int Soc Sports Nutr. (2010)
Sanchez-Margalet V, Valle M, et al. Elevated plasma total homocysteine levels in hyperinsulinemic obese subjects. J Nutr Biochem 2002;13, 75-79.
Hoffman JR, Ratamess NA, et al. Effect of 15 days of betaine ingestion on concentric and eccentric force outputs during isokinetic exercise. J Strength Cond Res 2011;25, 2235-2241.
M. Beelen, Burke, L.M., Gibala, M.J., and van Loon, L.J.C. Nutritional strategies to promote postexercise recovery. International Journal of Sport Nutrition and Exercise Metabolism. 2010; 20:515-532.
Aslanyan, G; "Double-blind, placebo-controlled, randomised study of single dose effects of ADAPT-232 on cognitive functions."; Phytomedicine. 2010 Jun;17(7):494-9; Retrieved from http://www.ncbi.nlm.nih.gov/pubmed/20374974
A multi-ingredient product containing Advantra Z reduced fatigue and curbed appetite in overweight adults without serious adverse events.
Exercise was easier 83% of the time – and no significant adverse events occurred – following use of a performance-enhancing dietary supplement containing Advantra Z. Human Pharmacology of a Performance-Enhancing Dietary Supplement Under Resting and Exercise Conditions – Haller, University of California, San Francisco, British Journal of Clinical Pharmacology
Ostojic, SM; "Yohimbine: the effects on body composition and exercise performance in soccer players"; Research in Sports Medicine; October-December 2006
Mizuki Y, et al. Differential effects of noradrenergic drugs on anxiety and arousal in healthy volunteers with high and low anxiety. Prog Neuropsychopharmacol Biol Psychiatry. (1996)
Szemeredi, K; Simultaneous measurement of plasma and brain extracellular fluid concentrations of catechols after yohimbine administration in rats.; Hypertensive-Endocrine Branch, National Heart, Lung, and Blood Institute; 1991
Cameron, O; Effects of yohimbine on cerebral blood flow, symptoms, and physiological functions in humans.; Department of Psychiatry, University of Michigan Medical Center; 2000
Park, C; "Effects of higenamine on isolated heart adrenoceptor of rabbit"; Arch Int Pharmacodyn Ther. 1984 Feb;267(2):279-88; Retrieved from http://www.ncbi.nlm.nih.gov/pubmed/6712361
Bogard, B; "Effects on Peripheral and Central Blood Pressure of Cocoa With Natural or High-Dose Theobromine"; Hypertension; November 2010; Retrieved from http://hyper.ahajournals.org/content/56/5/839.full.pdf
Creative Compounds; Infinergy; Retrieved from http://www.creativecompounds.com/exclusive-ingredients.php#infinergy
Narang, D; Trace Amines and Their Relevance to Psychiatry and Neurology: A Brief Overview; Department of Pharmacology, University of Alberta; February 20, 2011; Retrieved fromhttp://www.psikofarmakoloji.org/pdf/21_1_13.pdf
National Center for Biotechnology Information. PubChem Substance Database; Phenethylamine; Retrieved from https://pubchem.ncbi.nlm.nih.gov/compound/1001?from=summary#section=Biological-Half-Life
Shannon, H; Physiologic effects and plasma kinetics of beta-phenylethylamine and its N-methyl homolog in the dog.; J Pharmacol Exp Ther. 1982 Oct;223(1):190-6.; Retrieved fromhttp://www.ncbi.nlm.nih.gov/pubmed/7120117
Koda H, Yokoo Y, Matsumoto N, Suwa Y, Fukazawa H, Ishida H, Tsuji K, Nukaya H, Kuriyama K. Antagonistic effect of N-methyltyramine on alpha2-adrenoceptor in mice. Jpn J Pharmacol. 1999 Nov;81(3):313-5.
(4) Yokoo Y, Kohda H, Kusumoto A, Naoki H, Matsumoto N, Amachi T, Suwa Y, Fukazawa H, Ishida H, Tsuji K, Nukaya H. Isolation from beer and structural determination of a potent stimulant of gastrin release. Alcohol Alcohol. 1999 Mar-Apr;34(2):161-8.
Barwell C.; School of Pharmacy; "Deamination of hordenine by monoamine oxidase and its action on vasa deferentia of the rat;" 1989
Nedergaard O.; British Journal of Pharmacology; "Action of various sympathomimetic amines on the isolated stripped vas deferens of the guinea-pig;" November 1968
Frank M, et al; Hordenine: pharmacology, pharmacokinetics and behavioural effects in the horse; Equine Vet J. (1990)
Acute supplementation with alpha-glycerylphosphorylcholine augments growth hormone response to, and peak force production during, resistance exercise.
Alpha-Glycerylphosphorylcholine administration increases the GH responses to GHRH of young and elderly subjects.
Zhao, Q; Effects of huperzine A on acetylcholinesterase isoforms in vitro: comparison with tacrine, donepezil, rivastigmine and physostigmine.; State Key Laboratory of Drug Research, Shanghai Institute of Materia Medica, Shanghai Institutes for Biological Sciences, Chinese Academy of Sciences; 2002
Ved, H; Huperzine A, a potential therapeutic agent for dementia, reduces neuronal cell death caused by glutamate.; Division of Biochemistry, Walter Reed Army Institute of Research; 1997
Ma, T; Huperzine A promotes hippocampal neurogenesis in vitro and in vivo.; State Key Laboratory of Biomembrane and Membrane Biotechnology, School of Life Sciences, Tsinghua University; 2013
Ostojic, SM, et. al; "Yohimbine: the effects on body composition and exercise performance in soccer players"; Research in Sports Medicine; October-December 2006
Riba, J; Noradrenergic stimulation enhances human action monitoring.; Medicines Research Center, Research Institute, Hospital de Sant Pau, Department of Pharmacology and Therapeutics, University of Barcelona; 2005
Grossman E, et al. Oral yohimbine increases blood pressure and sympathetic nervous outflow in hypertensive patients. J Cardiovasc Pharmacol. (1993)
Rimmele U, et al. Trained men show lower cortisol, heart rate and psychological responses to psychosocial stress compared with untrained men. Psychoneuroendocrinology. (2007)
Li WX, et al.; Theacrine, a purine alkaloid obtained from Camellia assamica var. kucha, attenuates restraint stress-provoked liver damage in mice. J Agric Food Chem.; 2013
Feduccia, A; Locomotor activation by theacrine, a purine alkaloid structurally similar to caffeine: involvement of adenosine and dopamine receptors.; Ernest Gallo Clinic and Research Center, University of California at San Francisco; 2012
Cauli, O; Subchronic caffeine exposure induces sensitization to caffeine and cross-sensitization to amphetamine ipsilateral turning behavior independent from dopamine release.; Department of Toxicology and Centre of Excellence for Neurobiology of Dependence, University of Cagliari; 2008
Li, J.S., M. Chen, and Z.C. Li. "Identification and Quantification of Dimethylamylamine in Geranium by Liquid Chromatography Tandem Mass Spectrometry." Analytical Chemistry Insights 7 (2012): 47–58; Retrieved from http://www.ncbi.nlm.nih.gov/pmc/articles/PMC3422085/
Ping et al. A study on the chemical constituents of geranium oil. Journal of Guizhou Institute of Technology. 1996. 25(1):82-85.
Fleming, Heather L., Patricia L. Ranaivo, and Paul S. Simone. "Analysis and Confirmation of 1,3-DMAA and 1,4-DMAA in Geranium Plants Using High Performance Liquid Chromatography with Tandem Mass Spectrometry at Ng/g Concentrations." Analytical Chemistry Insights 7 (2012): 59–78; Retrieved from http://www.ncbi.nlm.nih.gov/pmc/articles/PMC3512447/
PricePlow Blog; DMAA Lawsuit Updates (August 2015); August 7, 2015
McCarthy CG, Farney TM, Canale RE et al; "A Finished Dietary Supplement Stimulates Lipolysis and Metabolic Rate in Young Men and Women"; Nutrition and Metabolic Insights 2012:5 23-31; Available at https://blog.priceplow.com/wp-content/uploads/a-finished-dietary-supplement-stimulantes-lipolysis-and-metabolic-rate-in-young-men-and-women.pdf
McCarthy CG, Canale RE, Alleman Jr. RJ et al; "Biochemical and Anthropometric Effects of a Weight Loss Dietary Supplement in Healthy Men and Women"; Nutrition and Metabolic Insights 2012:5 13-22; Available at https://blog.priceplow.com/wp-content/uploads/biochemical-and-anthropometric-effects-of-a-weight-loss-dietary-supplement-in-healthy-men-and-women.pdf
Farney TM, McCarthy, CG, Canale R et al.; "Hemodynamic and Hematologic Profile of Healthy Adults Ingesting Dietary Supplements Containing 1,3-Dimethylamylamine and Caffeine"; Nutrition and Metabolic Insights; 2012:5 1-12; Available at https://blog.priceplow.com/wp-content/uploads/hemodynamic-and-hematologic-profile-of-healthy-adults-ingesting-dietary-supplements-containing-1-3-dimethylamylamine-and-caffeine.pdf
Paul N. Whitehead, Brian K. Schilling, Tyler M. Farney, Richard J. Bloomer; "Impact of a Dietary Supplement Containing 1,3-Dimethylamylamine on Blood Pressure and Bloodborne Markers of Health: a 10-Week Intervention Study"; Nutrition and Metabolic Insights; 2012; Available at https://blog.priceplow.com/wp-content/uploads/impact-of-a-dietary-supplement-containing-1-3-dimethylamylamine-on-blood-pressure-and-bloodborne-markers-of-health-a-10-week-intervention-study.pdf
Bloomer RJ, Schilling BK, Whitehead PN et al. Safety profile of a dietary supplement containing 1,3-dimethylamylamine: a 10-week intervention study. Nutrition and Metabolic Insights (In Press).
Bloomer RJ, McCarthy CG, Farney TM et al.; "Effect of caffeine and 1,3-dimethylamylamine on exercise performance and blood markers of lipolysis and oxidative stress in trained men and women." J Caffeine Res (In Press); Retrieved from http://online.liebertpub.com/doi/abs/10.1089/jcr.2011.0019
Schilling, Brian, et al.; "Physiological and pharmacokinetic effects of oral 1,3-dimethylamylamine administration in men"; BMC Pharmacology and Toxicology; 2013; Retrieved from http://bmcpharmacoltoxicol.biomedcentral.com/articles/10.1186/2050-6511-14-52
Bloomer RJ, Harvey IC, Farney TM et al; "Effects of 1,3-dimethylamylamine and caffeine alone or in combination on heart rate and blood pressure in healthy men and women."; Phys Sportsmed. 2011 Oct;39(3):111-120; Retrieved from http://www.ncbi.nlm.nih.gov/pubmed/22030947 (original article archived at https://web.archive.org/web/20111102174432/http://www.physsportsmed.org/doi/10.3810/psm.2011.09.1927)
Col John Lammie; Report of the Department of Defense 1,3 Dimethylamylamine (DMAA) Safety Review Panel; Department of Defense; June 2013; Retrieved from http://hprc-online.org/dietary-supplements/files/ReportoftheDoDDMAASafetyReviewPanel2013.pdf
Banderet LE, Lieberman HR; Treatment with tyrosine, a neurotransmitter precursor, reduces environmental stress in humans . Brain Res Bull. (1989)
Deijen JB, Orlebeke JF; Effect of tyrosine on cognitive function and blood pressure under stress . Brain Res Bull. (1994)
Dollins AB, et al; L-tyrosine ameliorates some effects of lower body negative pressure stress . Physiol Behav. (1995)
Forsgren, S; Novel information on the non-neuronal cholinergic system in orthopedics provides new possible treatment strategies for inflammatory and degenerative diseases; Orthop Rev (Pavia); 2009
Vermeulen, RC, et. al; "Exploratory open label, randomized study of acetyl- and propionylcarnitine in chronic fatigue syndrome"; Psychosomatic Medicine; March-April 2004
Sachan DS, Hongu N; Increases in VO2max and metabolic markers of fat oxidation by caffeine, carnitine, and choline supplementation in rats . J Nutr Biochem. (2000)
Blin, O, et. al; Psychopharmacology; "Effects of dimethylaminoethanol pyroglutamate (DMAE p-Glu) against memory deficits induced by scopolamine: evidence from preclinical and clinical studies;" December 2009
Nagy I, Nagy K; On the role of cross-linking of cellular proteins in aging . Mech Ageing Dev. (1980)
Ostrovskaya et al. (2007). The nootropic and neuroprotective proline-containing dipeptide noopept restores spatial memory and increases immunoreactivity to amyloid in an Alzheimer's disease model. Journal of psychopharmacology, 21(66): 611-619; Doi: 10.1177/0269881106071335; Retreived from http://www.ncbi.nlm.nih.gov/pubmed/17092975
Martinez, J., & Derrick, B. (1996). Long term Potentiation and Learning. Annual Review of Psychology, 47(1): 173-203. Retrieved from http://www.annualreviews.org/doi/abs/10.1146/annurev.psych.47.1.173
Lee, K et al. (2003). Phosphorylation of the AMPA receptor GluR1 subunity is required for the synaptic plasticity and retention of spatial memory. Cell Press, 112(5): 631-643. Retrieved fromhttp://www.sciencedirect.com/science/article/pii/S0092867403001223
Uyanaev, A., & Fisenko, V. (2006). Studies of Long-Term Noopept and Afobazol Treatment in Rats with Learned Helplessness Neurosis. Bulletin of Experimental Biology and Medicine,142(2): 167-169. Retrieved from http://www.ncbi.nlm.nih.gov/pubmed/17369939
Bregar U1, et al; Extended-release niacin/laropiprant improves endothelial function in patients after myocardial infarction . Heart Vessels. (2014)
ha MK., et al.; International Journal of Pharmaceutical Sciences and Research; "VINPOCETINE: A SMART DRUG AND A SMART NUTRIENT: A REVIEW;" October 2011
Valikovics A., et al.; Ideggyogyaszati szemle.; "Study of the effects of vinpocetin on cognitive functions;" March 2012
Valikovics A.; Ideggyogyaszati szemle; "Investigation of the effect of vinpocetine on cerebral blood flow and cognitive functions;" July 2007
Szapary L., et al.; Ideggyogyaszati Szemle; "Vinpocetin in neurological diseases;" November 2012
McDaniel MA., et al.; Nutrition; "Brain-specific" nutrients: a memory cure?" November-December 2003
Amen DG, et al; Reversing brain damage in former NFL players: implications for traumatic brain injury and substance abuse rehabilitation . J Psychoactive Drugs. (2011)
NYU Langone Medical Center; "Brahmi;" Updated August 2013
Stough C., et al.; Phytotherapy Research; "Examining the nootropic effects of a special extract of Bacopa monniera on human cognitive functioning: 90 day double-blind placebo-controlled randomized trial;" December 2008
Kongkeaw C., et al.; Journal of Ethnopharmacology; "Meta-analysis of randomized controlled trials on cognitive effects of Bacopa monnieri extract;" January 2014
Stough C., et al.; Journal of Pharmacy & Pharmaceutical Sciences; "Examining the cognitive effects of a special extract of Bacopa monniera (CDRI08: Keenmnd): a review of ten years of research at Swinburne University;" 2013
Khanum F., et. al.; Comprehensive Reviews in Food Science and Food Safety; "Rhodiola rosea: A versatile Adaptogen;" 2005
Shevtsov VA, et al; Phytomedicine; "A randomized trial of two different doses of Rhodiola rosea extract versus placebo and control of capacity for mental work;" 2003
Kulkarni SK, Dhir A; Withania somnifera: an Indian ginseng . Prog Neuropsychopharmacol Biol Psychiatry. (2008)
Shenoy S, et al; Effects of eight-week supplementation of Ashwagandha on cardiorespiratory endurance in elite Indian cyclists . J Ayurveda Integr Med. (2012)
Tsi D, Tan A; Evaluation on the combined effect of Sesamin and Schisandra extract on blood fluidity . Bioinformation. (2008)
Freedman, Neal, et al; "Association of Coffee Drinking with Total and Cause-Specific Mortality"; The New England Journal of Medicine; 366:1891-1904; 2012; Retrieved from http://www.nejm.org/doi/full/10.1056/NEJMoa1112010
Lidder, Satnam, and Andrew J. Webb; "Vascular Effects of Dietary Nitrate (as Found in Green Leafy Vegetables and Beetroot) via the Nitrate‐nitrite‐nitric Oxide Pathway."; British Journal of Clinical Pharmacology 75.3 (2013): 677–696; Retrieved from http://www.ncbi.nlm.nih.gov/pmc/articles/PMC3575935/
Tamme, T; "Nitrates and nitrites in vegetables and vegetable-based products and their intakes by the Estonian population."; Food Addit Contam. 2006 Apr;23(4):355-61; Retrieved from http://www.ncbi.nlm.nih.gov/pubmed/16546882
Kloner, R; "Time course of the interaction between tadalafil and nitrates"; Journal of the American College of Cardiology; Volume 42, Issue 10, 19 November 2003, Pages 1855–1860; Retrieved from http://www.sciencedirect.com/science/article/pii/S0735109703012932
Willoughby, D; "Effects of 7 days of arginine-alpha-ketoglutarate supplementation on blood flow, plasma L-arginine, nitric oxide metabolites, and asymmetric dimethyl arginine after resistance exercise."; Int J Sport Nutr Exerc Metab; 2011 Aug; 21(4):291-9; Retrieved from http://www.ncbi.nlm.nih.gov/pubmed/21813912