We talk about nitric oxide (NO) all the time in the context of improving athletic performance, thanks to its ability to support blood flow and nutrient delivery.
But did you know that NO can benefit cognitive performance as well?
If that sounds weird, just think about it for a minute – your brain cells should, in theory, benefit from improved circulation just as much as the rest of your cells. And as a matter of fact, the brain is actually hungrier for blood-borne oxygen and glucose than any other organ in your body.[2]
For this reason, researchers have long speculated that targeting NO could improve cognitive performance.[3] In recent years, some of the more sophisticated ingredient developers have taken up the challenge and put that theory into practice.
Nutrition21: Leading the way in nootropic blood flow ingredients
When it comes to leveraging nitric oxide for nootropic applications, we have to say the industry leader is Nutrition21.
Reason being, Nutrition21 is the company behind nooLVL, the original nootropic-focused NO-boosting ingredient. Data showing nooLVL's benefits continue coming and coming – just last year, we wrote about a sophisticated study showing that nooLVL can improve attention, concentration, and spatial planning in gamers. The year before that, we covered research showing how nooLVL can improve short-term memory and reaction time.
If you missed these articles, check them out because the effect sizes were quite substantial. Or, if you want to review all the information we've collected on nooLVL, check out our main article titled nooLVL: A Next-Generation Nootropic Focus Ingredient.
But there's some big news from Nutrition21: Experiencing nooLVL's incredible power, they're realizing that the ingredient should be reaching a broader audience. It was originally studied and marketed to gamers, but it can do so much more than just that:
Nutrition21 Announces nooLVL's Entry Into The Brain Health Space
While originally catered towards video gamers, two of nooLVL's clinical studies reached conclusions that make it relevant to brain health applications.[4-6] More specifically, these studies found that nooLVL can improve:
Cognitive function, even under high mental and cognitive demands
Visual attention and information processing
Focus for enhanced mental accuracy
Energy levels in just 15 minutes — without stimulant effects
On the strength of the evidence each study, Nutriton21 recently put out a press release titled "Nutrition21 Expands Its nooLVL Functional Ingredient Into the Brain Health Space With Unique Scientifically Substantiated Cognitive Claims",[1] announcing the plan to bring nooLVL to more audiences thanks to the research that's already been performed.
Works great for gamers, but not just for gamers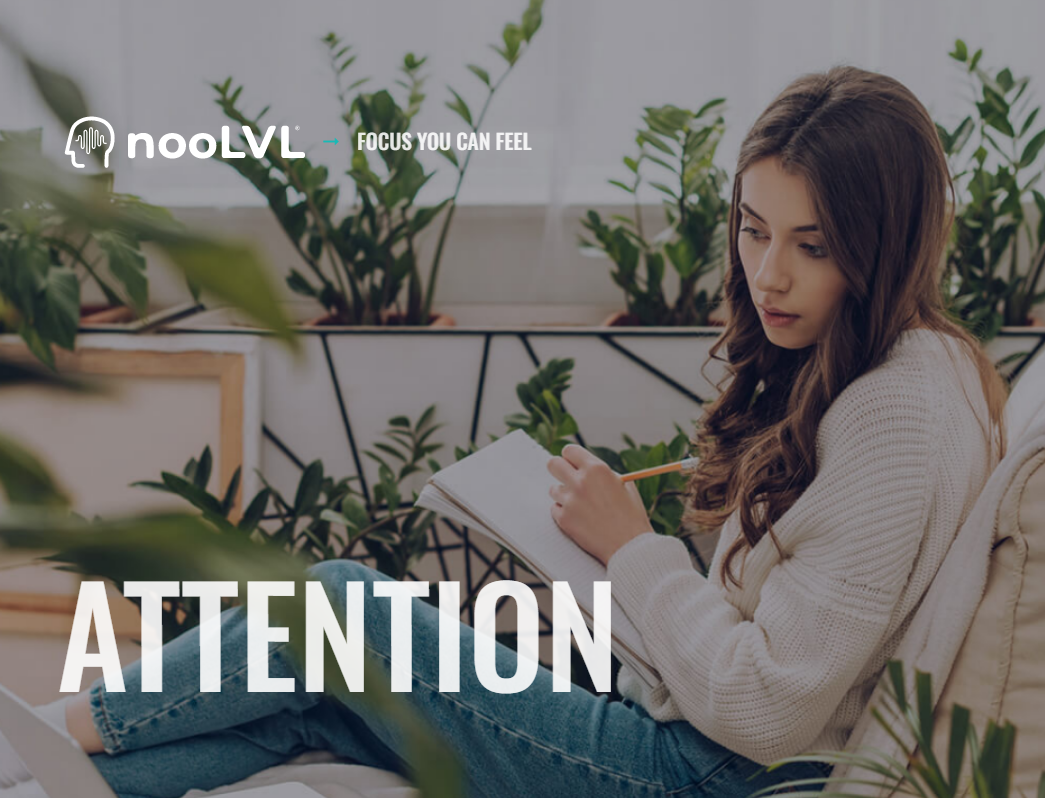 So far, nooLVL has been mostly confined to gamer-focused nootropics like Ghost Gamer, which we covered in our article Ghost Gamer: For A Legendary Gaming Experience. We've also seen nooLVL used in pre-workout supplements, which we wrote about in another article titled "nooLVL in a Pre Workout? Unbound UNLOAD's Unconventional Focus Strategy".
But with this announcement, you can expect to see the cognitive support ingredient to show up in a whole new category of products – dietary supplements intended to nourish the brain and preserve its functions over time, rather than just boost performance in the short-term.
This is a sharp idea, and one that will work for everyone involved. To understand why, you need a little more background on how nooLVL works:
What is nooLVL?
nooLVL is a patented formulation consisting of arginine, inositol, and potassium silicate. Sometimes this molecule is referred to as inositol-stabilized arginine silicate (ASI).[7]
Nutrition21 developed ASI to solve a specific industry problem – arginine's low oral bioavailability, which had fallen out of favor as an NO-boosting ingredient and was replaced with alternatives like citrulline. To remedy standard L-arginine's bioavailability issues, Nutrition21 set out to build a better arginine.
The obstacle they faced was the first pass effect, a phenomenon where arginine gets broken down by stomach enzymes before it can be absorbed into the bloodstream.[8-11] Nutrition21 expertly designed a unique arginine-inositol-silicate complex that offers a superior form of arginine that's rapidly and effectively absorbed.[7]
Since arginine is the direct precursor to nitric oxide (NO), supplementing with bioavailable arginine can, in turn, increase the amount of NO the body produces as well, resulting in better blood flow to the brain.
Nitric oxide and neuroplasticity
While NO's ability to improve circulation is definitely one important component of its nootropic effect, that isn't the whole story.
Researchers have long known that NO, which is a signaling molecule, regulates crucial neural functions like neuroplasticity, the sleep-wake cycle and hormone secretion.[3]
Sleep

In fact, nitric oxide is also crucial for quality sleep, which, as we should all know by now, is an incredibly important part of health and aging – particularly brain health.[12] It's interesting to note that in a study of middle-aged men, the reduced capacity to produce NO was associated with shortened sleep duration — about one hour less per night.[13] It's interesting to note, then, that studies have shown middle-aged men with low NO production sleep about an hour less per night, on average, than men with normal NO production.[13]

Animal studies have shown that downregulating NO decreases the amount of time spent in both rapid eye movement (REM) and non-rapid eye movement (NREM) sleep. It also decreases delta brain wave activity, which is the type of activity most linked to deep rest.[14,15]

Cerebral blood flow (CBF) and aging

Unfortunately, the body's ability to produce NO declines with age,[16] and decreased NO production has a pretty disastrous effect on the brain.[17] In fact, reduced cerebral blood flow is associated with impaired cognitive function.[18] Supporting healthy vascular function, including healthy blood flow to and within the brain, are all important to whole body and brain health as we age.

Inositol helps, too

It isn't just the arginine and subsequent nitric oxide that's helping the brain, either. The inositol in nooLVL has an effect as well. Inositol is a special carbohydrate that supports neurotransmitter signaling in the brain, and keeps neuronal membranes intact and functioning.[19-21]
Conclusion: nooLVL gets a much-deserved wider audience
The bottom line is that nooLVL has some amazing potential as a brain health ingredient. It's been great to write about it in the context of supporting gamers, but there's so much more that this ingredient can do.
We commend Nutrition21 for expanding the reach of an ingredient that we've seen do such great things for customers in the active nutrition and gaming supplement industries. But now it's time for the rest of the world to feel it for themselves, as well.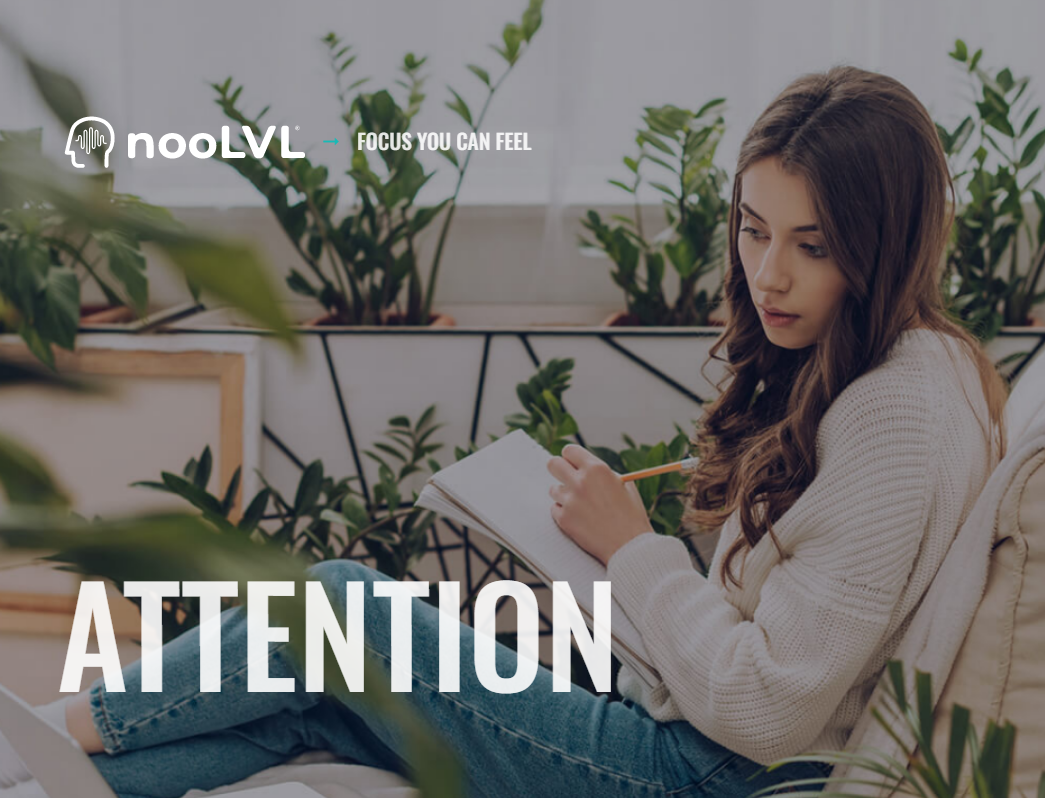 See our nooLVL Video Corresponding with the above news
You can sign up for PricePlow's Nutrition21 and nooLVL news updates below:
Subscribe to PricePlow's Newsletter and Alerts on These Topics
All PricePlow Articles Mentioning nooLVL
nooLVL Targets Brain Health Nootropics: Not Just for Gaming Supplements Posted on: November 15, 2023
Because it Works: Ghost's Use of Nitrosigine Continues to Move Markets Posted on: June 21, 2023
Todd Spear & Katie Emerson Return: Nutrition21 at Summit West 2023 | Episode #085 Posted on: March 1, 2023
Todd Spear & Katie Emerson: Nutrition21 at SupplySide West 2022 | Episode #075 Posted on: November 30, 2022
Arms Race Nutrition CLARITY Powder: Good-Mood Energy Nootropic Posted on: October 25, 2022
nooLVL: A Next-Generation Nootropic Focus Ingredient Posted on: October 18, 2022
MuscleTech EuphoriQ: The Smart Pre-Workout with enfinity Paraxanthine Posted on: September 21, 2022
Nutraceuticals World: Powering Esports with nooLVL Posted on: June 7, 2022
Ghost Gamer NON-Stim: Gaming Focus without the Jitters Posted on: April 27, 2022
2022 nooLVL Nootropic Data Published: More Benefits for Gamers! Posted on: April 22, 2022
MyoBlox Skywalk: The HIGH-Caffeine Nootropic Returns! Posted on: February 22, 2022
Advanced.GG Partners with Splitgate for Rocket Pop Focus Posted on: January 13, 2022
nooLVL Increases Short-Term Memory and Reaction Time: New Study Published Posted on: November 15, 2021
Sara Perez Ojalvo of Nutrition21 at SupplySide West 2021 | PPP #055 Posted on: November 1, 2021
nooLVL in a Pre Workout? Unbound UNLOAD's Unconventional Focus Strategy Posted on: July 6, 2021
Unbound UNLOAD Pre Workout: Prepare to Unload on the Weights Posted on: June 17, 2021
The Evolution of Nutrition21's Sports Nutrition Ingredients Posted on: June 8, 2021
Ghost Gamer Sour Patch Kids Blue Raspberry: Enter Blue Team Posted on: May 13, 2021
New Advanced.gg Focus Flavors: GGB Strawberry Lemonade & Kackis Kiwi Lime Posted on: March 3, 2021
Dan Lourenco: The State of Supplements in Esports | PPP #041 Posted on: February 4, 2021
Rule 1 PLAYER1 Boosts Gaming Performance and Rules the Roost Posted on: December 8, 2020
Outbreak Nutrition FPS: An Advanced Gaming Supplement for End-Times Posted on: November 6, 2020
DADZ Lightning Sticks: An Energy Drink Formulated for Fathers! Posted on: August 3, 2020
XP Sports: An Exclusive Look At Their Advanced Esports Supplements Posted on: July 1, 2020
Ghost Gamer: For a Legendary Gaming Experience Posted on: May 11, 2020
Inositol: Why It's Added to nooLVL For Increased Gaming Performance Posted on: April 16, 2020
Advanced GG Focus Esports Supplement: For Gamers, By Gamers Posted on: March 24, 2020