Acetylcholine

(Tag Archives)
Subscribe to PricePlow's Newsletter and Acetylcholine Alerts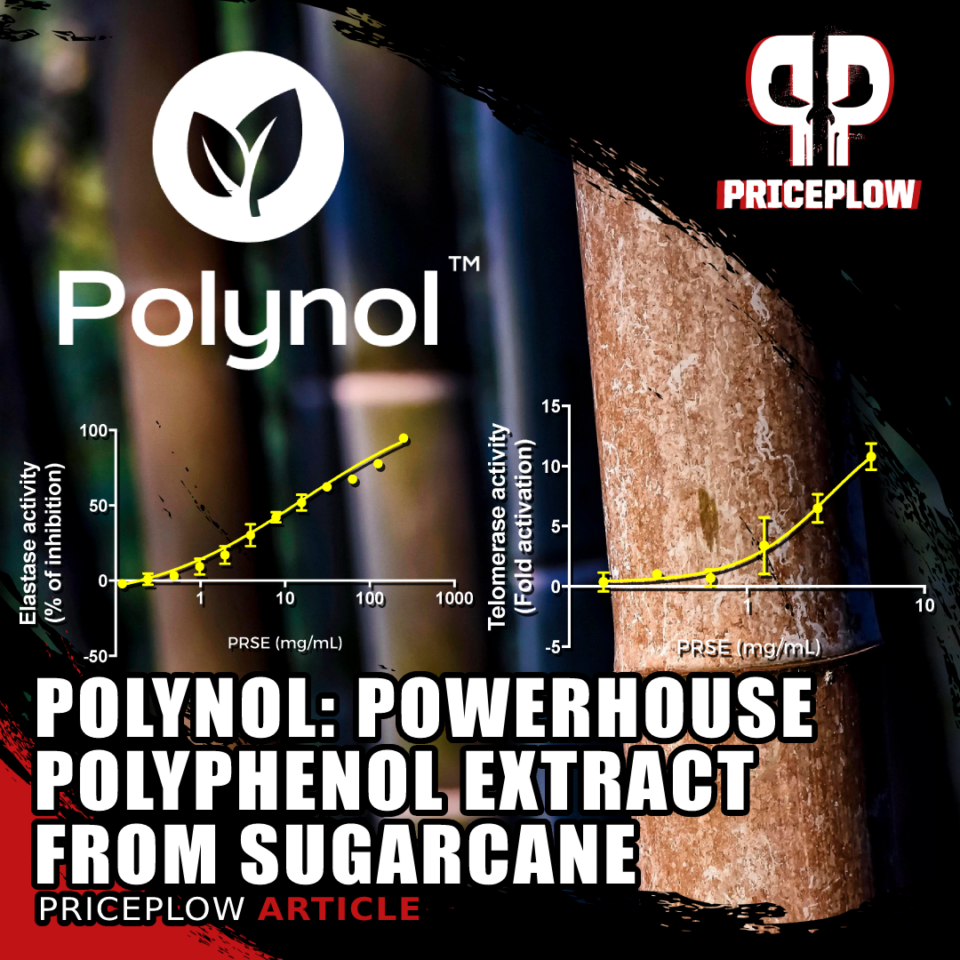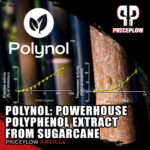 What if sugarcane is actually good for you?
We say sugarcane as opposed to sugar. Whereas sugar is an ultra-refined food derived from sugarcane, sugarcane itself is a plant, which contains much more than just sugar.
Sugarcane, like many plants, is full of health-promoting bioactive compounds. These include polyphenol antioxidants, which by […]
Continue Reading →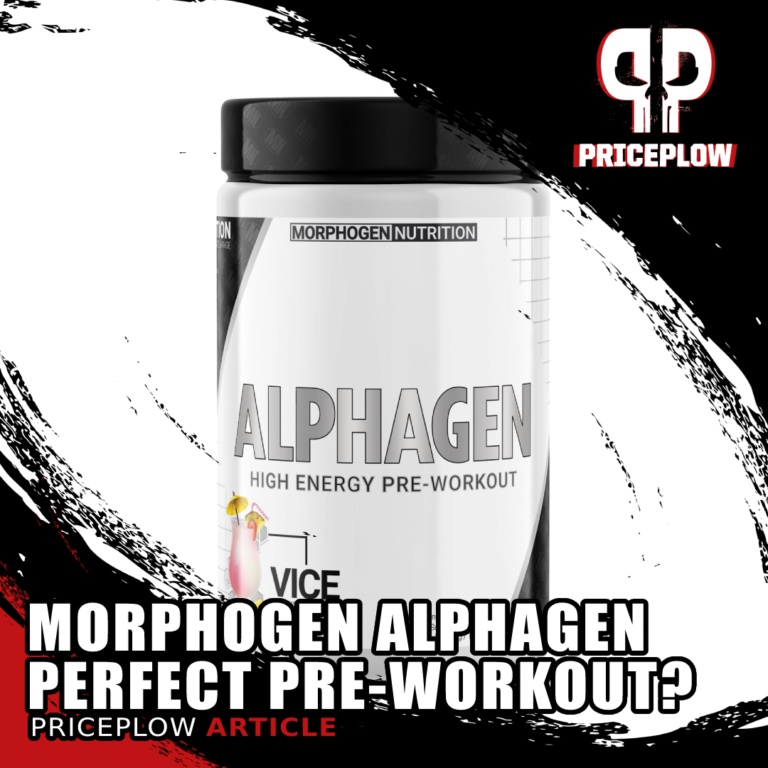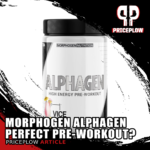 Morphogen has long been one of PricePlow's favorite supplement brands — Ben Hartman and his team serious about supplement science and formulation – and it shows.
We've had Ben (Morphogen's CEO and founder) on the PricePlow podcast twice – first to talk about his company's pursuit of excellence in supplement formulation, which we can […]
Continue Reading →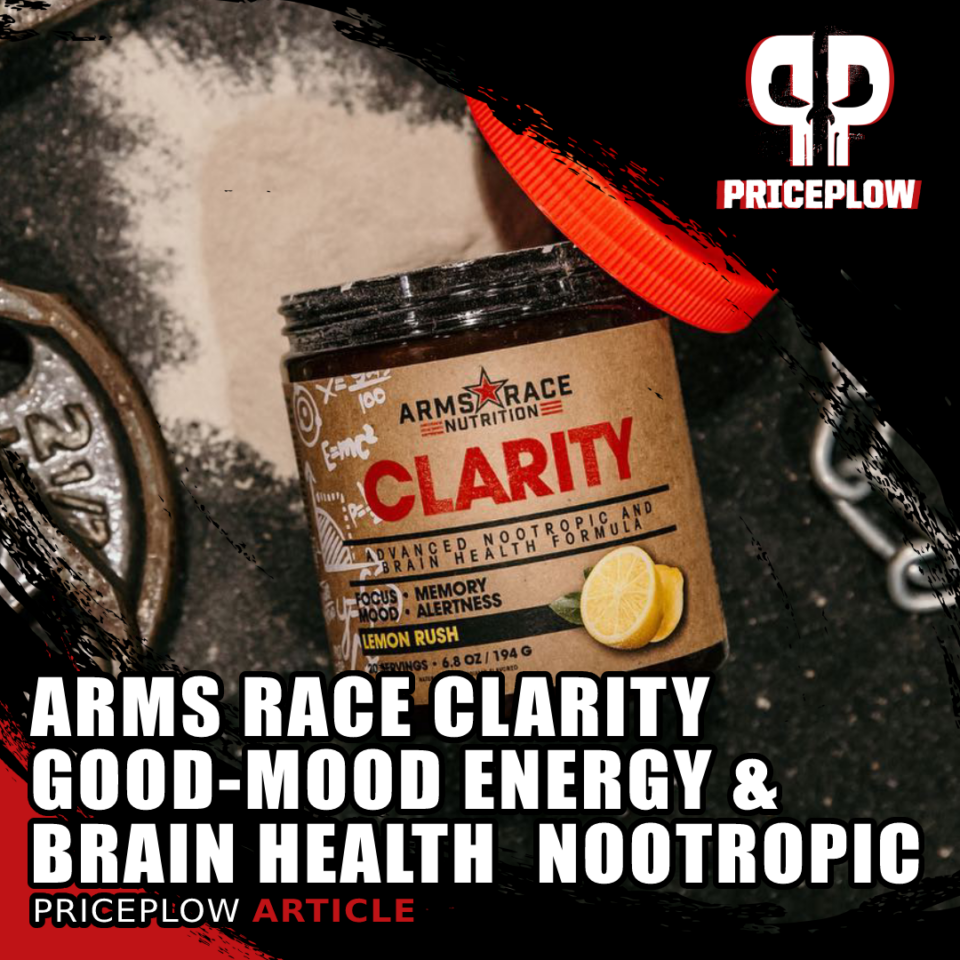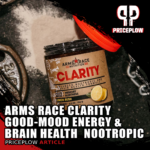 Wants, desires, commitments, distractions — our lives are filled with endless demands, as our day-to-day oscillates between tasks to do and persistent interruptions. In a fast-paced and highly-virtual environment, there's a premium value on the ability to stay focused on important tasks and remove distractions so that we can stay happy and calm.
Arms […]
Continue Reading →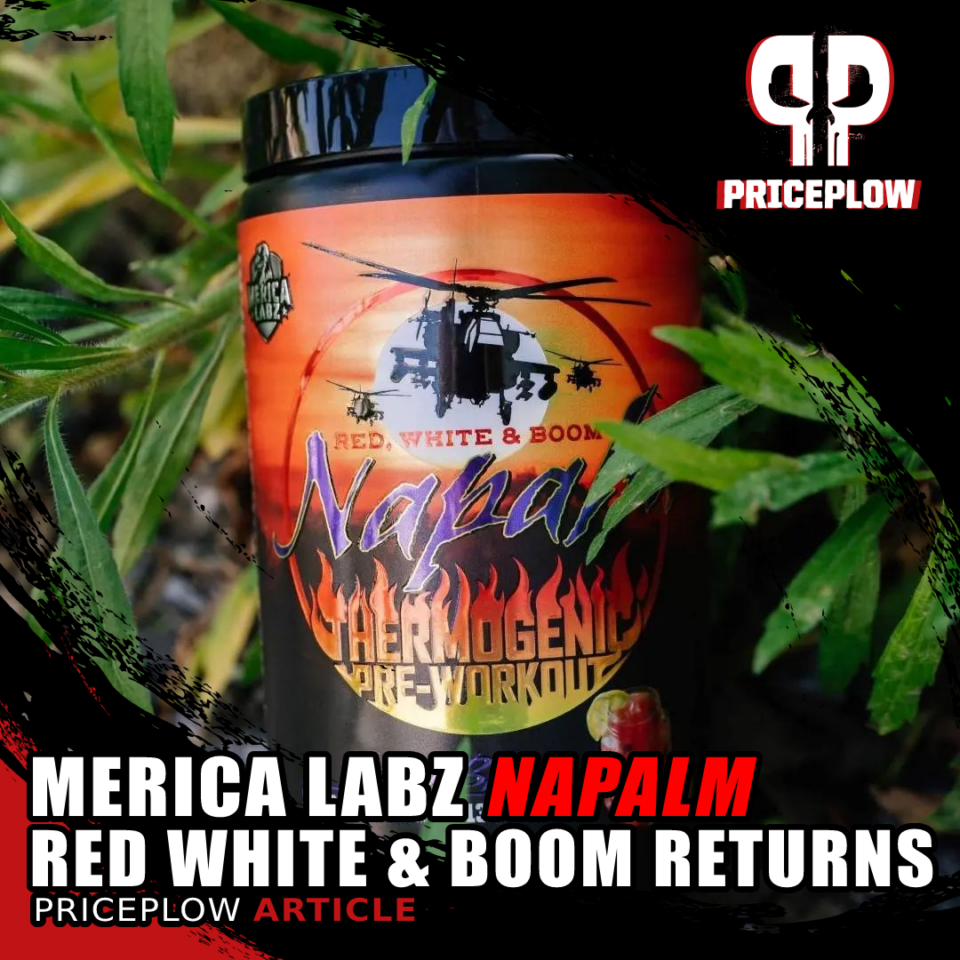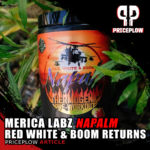 'Merica Labz has re-released the special thermogenic edition version of their flagship pre-workout Red, White & Boom. How do you possibly get better than BOOM? By turning up the heat with Napalm Red, White & Boom!
Napalm Red, White & Boom is a combination of a thermogenic and pre-workout. It's specifically formulated to increase […]
Continue Reading →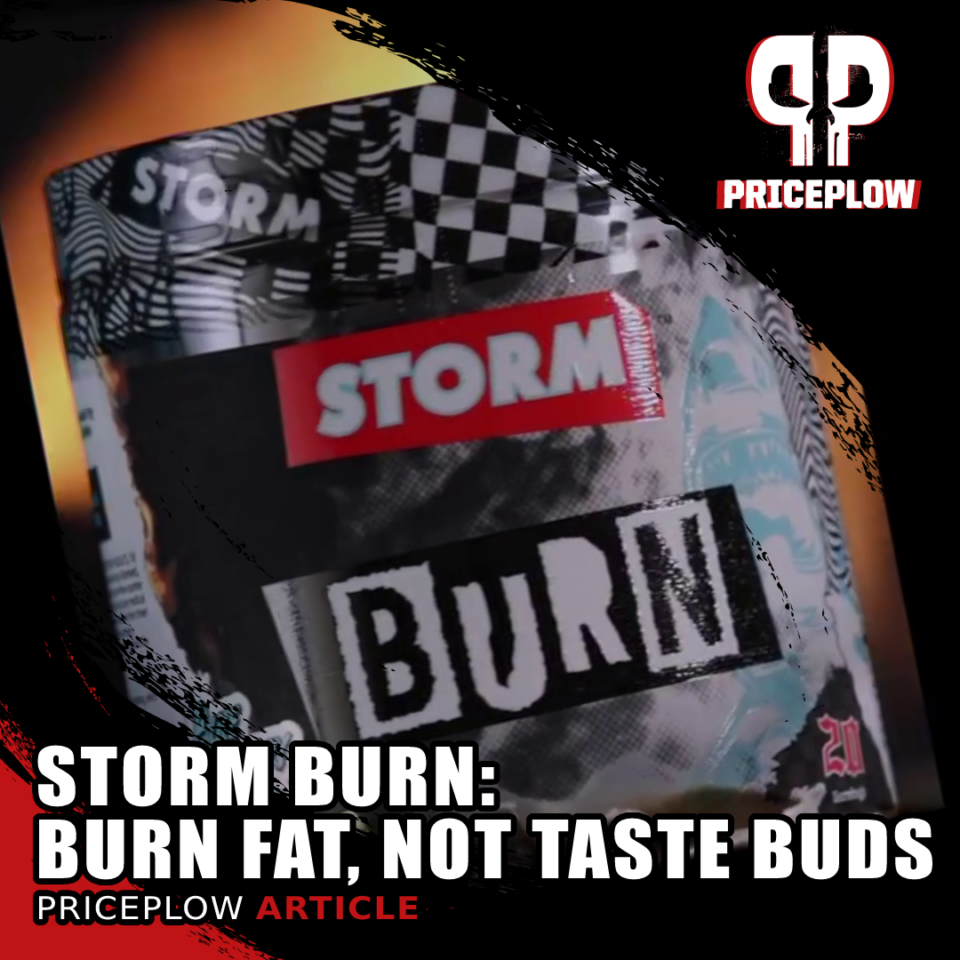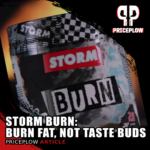 The disruption of the norm continues from STORM, the supplement industry's hottest new brand. On the heels of their initial releases — STORM Pre Workout and STORM Focus — we have another energy-based supplement, and it's similarly full of cognitive enhancement.
Clearly, STORM wants to get you stoked for weight loss:
STORM BURN: Focus-first[…]

Continue Reading →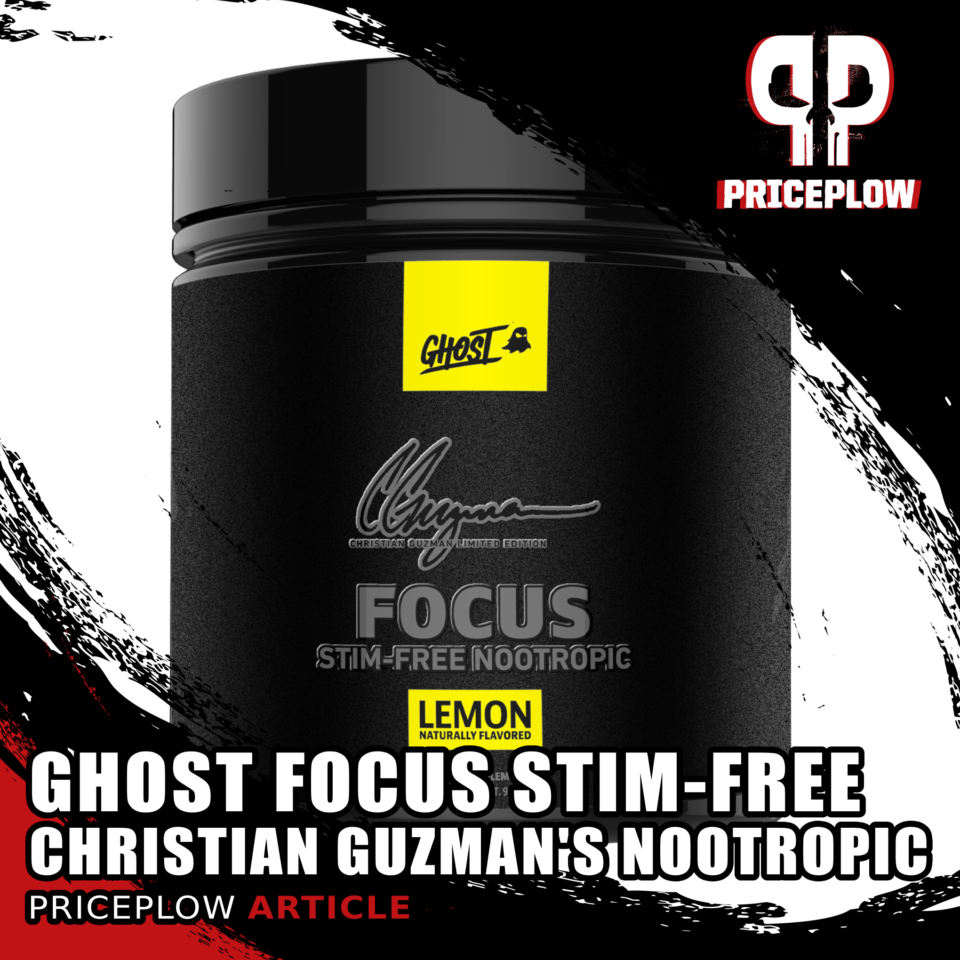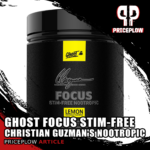 It's collab season at Ghost, and they industry-leading brand is kicking it off with not just one, but three Christian Guzman fronted supplements:
Ghost Legend CG V4
Ghost Focus
(you are here)
Ghost Whey Lemon Butter Cake
Need a great nootropic…
without
the stims?!
As one of the busiest "athletepreneurs" in the business, Christian […]
Continue Reading →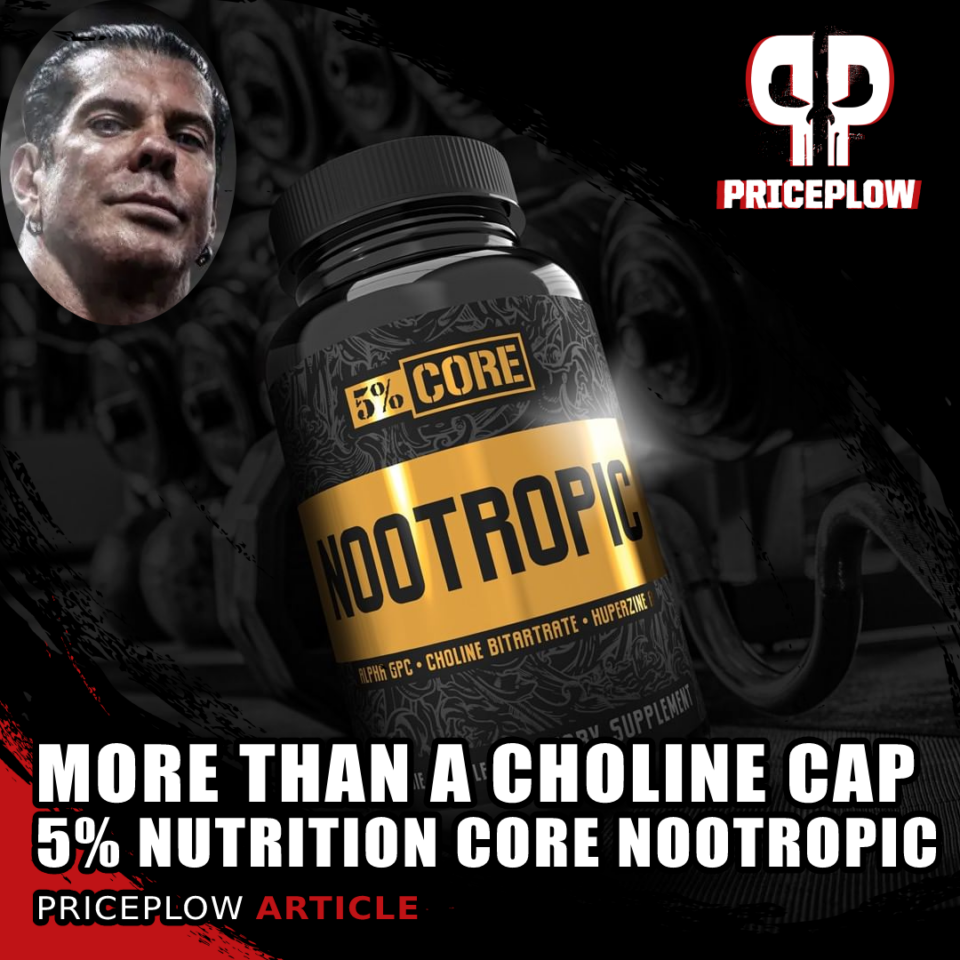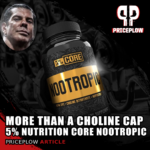 5% Nutrition's Core lineup of L-Citrulline 3000, ZMA, Energy, L-Glutamine 5000, and Vitamin C 1000 maintains Rich Piana's philosophy, "Go big or go home" and it definitely shows in the final product of the lineup, 5% Nutrition Core Nootropic. This is a simple yet intelligent focus aid, going beyond what's offered in traditional choline […]
Continue Reading →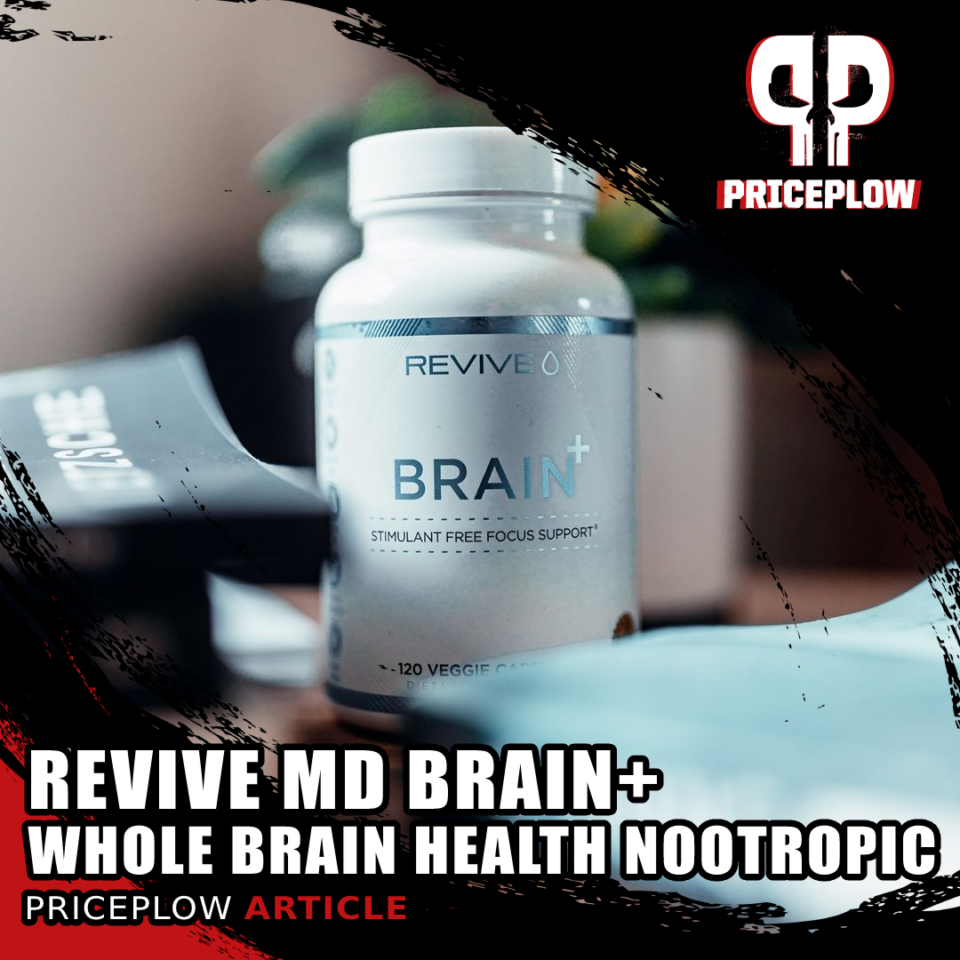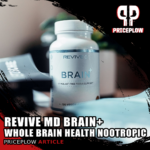 Run by Dr. Domenic Iacovone and elite fitness trainer Matt Jansen, Revive MD has shaken up the sports supplement industry with issue-specific health formulas that bring incredible clinical dosages. Some prime examples are Revive MD Lipid, Heart, and Prostate. The line is targeted towards high-end athletes, and early on in their career, most other brands […]
Continue Reading →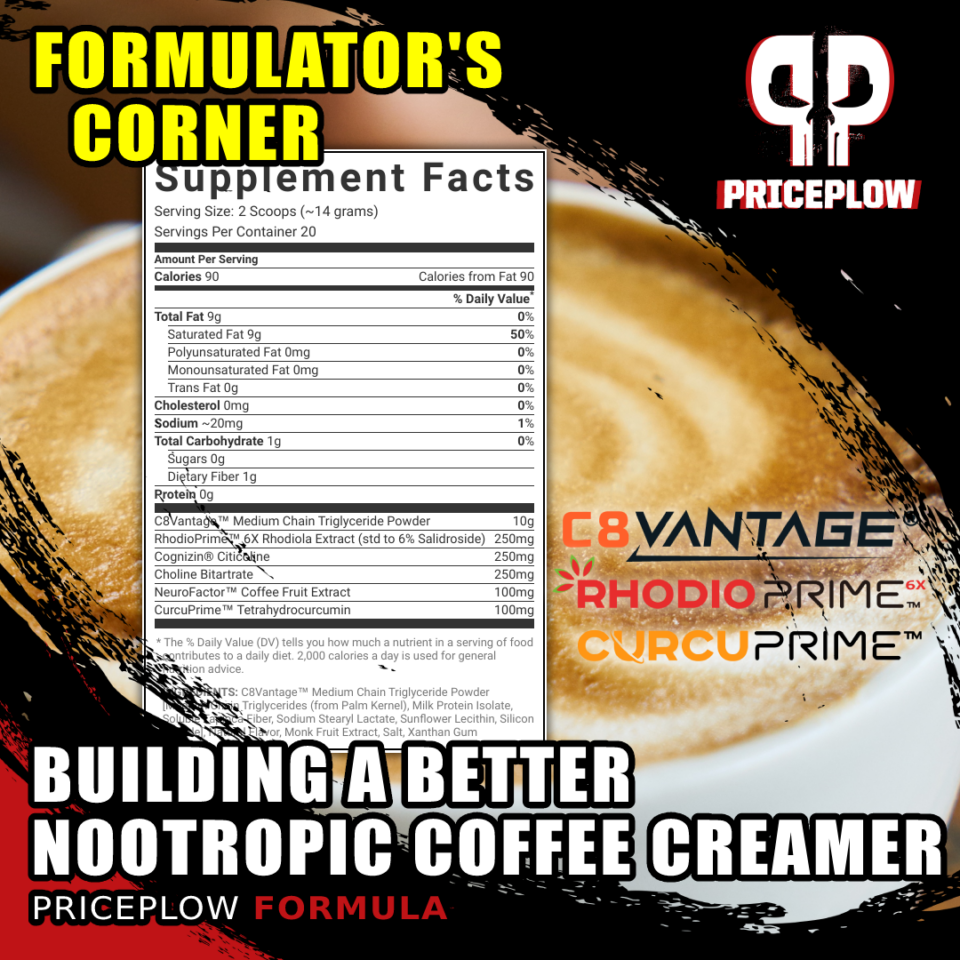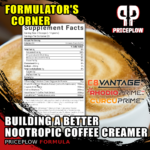 Allow us to introduce a new series on the PricePlow blog — Formulator's Corner. Have you ever looked at a formula and thought, "This looks good, but adding 'X' or swapping 'Y' for 'Z' could make it better?" We certainly have, and in Formulator's Corner, we discuss unique ingredient combinations that we think will […]
Continue Reading →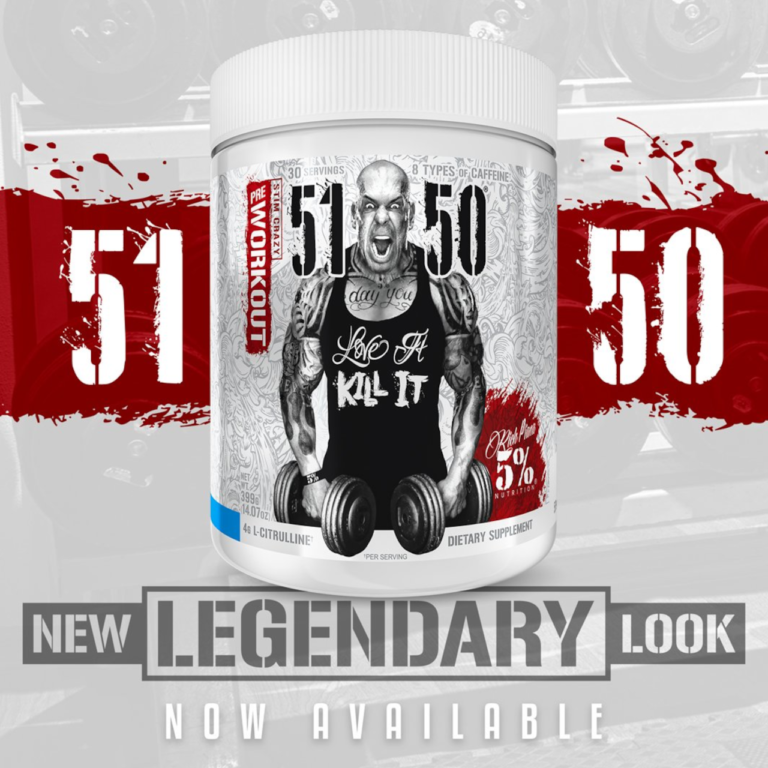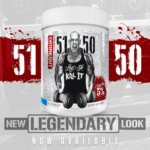 The 5-Percenters asked for it, and they got it.
Out of 5% Nutrition's entire pre-workout range, its most powerful product is 5150, an ultra-high stimulant supplement and the flagship product of the Legendary Series. It's important to note that 5150 is not for everyone, but if it's for you, you're going to love it[…]
Continue Reading →