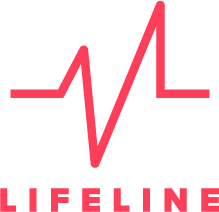 The CORE Nutritionals Lifeline Series has been launched, and two supplements in particular have gotten an incredible amount of attention. The first is Core GUT, a gut health supplement previously covered here, and the second is today's feature, Core SOOTHE, a comprehensive inflammation management supplement with a powerful profile.
Core SOOTHE: From Joint Support to Bone Support to Pain Reduction to Digestion
With SOOTHE, you get four incredibly powerful, well-dosed ingredients paired with two supporting compounds to bring a unique plethora of benefits:
Overall inflammation and oxidative stress reduction
Joint support
Pain alleviation, with muscle pain protection
Bone and cartilage support
Digestive relaxation
If you couldn't tell from the mention of bone support above, that alludes to the comeback of cissus quadrangularis, an ingredient that deserves far more attention. It's here in a big way, and backed up by far more, including a massive dose of curcumin.
The whole story is below, but first, take a look at our coupon-powered prices and sign up for PricePlow's Core Nutritionals news alerts:
Core Nutritionals Soothe – Deals and Price Drop Alerts
Get Price Alerts
No spam, no scams.
Disclosure: PricePlow relies on pricing from stores with which we have a business relationship. We work hard to keep pricing current, but you may find a better offer.
Posts are sponsored in part by the retailers and/or brands listed on this page.
This area is reserved for Team PricePlow's upcoming Ingredients video.
Subscribe to our channel and sign up for notifications so you catch it when it goes live!
Core SOOTHE Ingredients
In six capsules, you'll get the following massively-dosed ingredients:
Cissus Quadrangularis Extract (stem) (5% ketosterones) – 1600 mg

It has been far too long since we've written about cissus quadrangularis, which was an incredibly popular anti-inflammatory joint and bone health supplement in the 2000s that disappeared for no reason whatsoever. This alone makes Core SOOTHE a game-changer, and one you should try if you're looking for some different results.

Cissus quadrangularis grows in many areas of Asia and has long been used in Ayurvedic and traditional medicine.[1,2] Because of its capabilities of healing bone injuries, it's even been called "Bone Setter" by some cultures.[3]

Cissus has been shown to increase the number of blast cells that get sent to injured areas,[4] allowing for a stronger response and faster recovery of injuries. It has potent anti-inflammatory effects, as shown in vitro.[5,6]

Numerous animal studies have found cissus to have anti-osteoperotic effects,[7-10] and in 2013, researchers published a study demonstrating a reduction in joint pain from a large 3200 milligram dose.[11]

The "bone setter"?

With regards to bone healing, research has demonstrated that cissus can increase osteoblast proliferation,[12] and has been shown to significantly improve bone healing time in dogs with broken bones.[13,14] Researchers have so far found 29 compounds that have synergistic effects on bone formation.[15]

In addition, there are also some potential weight loss effects from cissus,[16,17] although that's out of the scope of this article.

We're incredibly happy to see cissus make a comeback with a major brand, and think that this alone makes Core SOOTHE worth trying, especially after an injury. And it's only the beginning:

Boswellia Extract (Boswellia Serrate) (Gum resin) (65% boswellic acids) – 1500 mg

Boswellia Serrata is also known as Frankincense, and its gum resins have traditionally been used in folk medicine to treat numerous inflammatory conditions. Research has shown it to be effective at countering osteoarthritis symptoms while combating other forms of inflammation.[18,19]

Boswellia first works by reducing an inflammatory enzyme known as 5-lipoxygenase.[20] It's also able to inhibit the production of leukotrienes,[19,21] which are inflammatory molecules released for various reasons, including allergies and during asthma attacks.

Boswellia can also reduce NF-kappa B, a pro-inflammation transcription factor, thanks to its Acetyl-11-keto-beta-boswellic acid (AKBA) inside.[22] NF-kappa B is implicated in numerous inflammatory conditions, with arthritis being one of them,[23] so it's good to keep it under control.

Again, we're treated to a large daily dose here, and have a solid standardization as well.

Curcumin (Curcuma longa) (95% Curcuminoids) – 1000 mg

We generally expect to see curcumin in a supplement like this, but we don't always see it dosed so high – over twice the amount that you get in most of the competition! Hailing from turmeric roots, curcumin is actually the yellow pigment that gives those roots their color.[24] Turmeric is part of the ginger family, and has an incredible history in ayurvedic medicine,[25] with modern science backing nearly all of it up (and more).

There are numerous curcuminoids that have potent anti-inflammatory effects and work synergistically together. Core SOOTHE has been standardized for 95% curcuminoids,[26,27] so it is not just raw powder – it's active.

Curcumin has been demonstrated to safely help with a great deal of maladies in review articles,[28,29] with research showing that it reduces oxidative stress[24,30-35] and inflammation[36-41] through numerous pathways. One of those pathways is the inhibition of the COX-2 enzyme,[29,42,43] which gets elevated during inflammatory situations (NSAIDs often target this pathway — curcumin can also do it while being cardioprotective,[44] which not all NSAIDs can do).

Through those effects (and more), various forms of curcumin have been shown to reduce pain[34,36,45-56] and improve symptoms of osteoarthritis,[34,36,45,46,49-53,56,57] two things we're looking for in a "joint supplement".

It can even aid in digestion.[58]

There's so much more to curcumin, and the research is conclusive. The issue, however, is that there is low bioavailability[59,60] unless measures are taken. Thankfully, Core Nutritionals is not only using a dose that's well above average, they've added 10 milligrams of BioPerine (providing piperine from black pepper extract), which has been shown to improve curcumin absorption by as much as 2000%![61]

Gingever (Zingiber officinale) (root) (Ginger Extract 10%) – 180 mg

Gingever is a trademarked ginger extract that was designed to increase the potency of ginger in its digestive and immunity effects, allowing for lower doses such as this one. With 10% gingerols, it's stronger than the average ginger extract you'll see in other supplements.

With ginger in Soothe, we're generally looking at the digestive benefits, but there are also some anti-inflammatory, pain-relieving ones as well.

Combating nausea

Ginger's most popular effect is to treat nausea, and it works incredibly well for those purposes.[62-72] It's able to speed up gastric transit of foods,[73] often helping its users get over their issues quicker (especially when sickness slows gastric motility). It can help reduce gas by breaking up the gas molecules and lowering lower esophageal sphincter pressure.[74]

This is great, but many of us are here for pain relief and joint support, which ginger also helps with:

Joint and pain support

Ginger has been shown to possess inflammation-reduction properties,[75-77] and a couple of studies have shown success in combating the symptoms of osteoarthritis.[77,78]

Reduced muscle pain

One of ginger's more interesting effects is how it has been shown to reduce muscular pain in athletes 24 and 48 hours after training.[79] The effect is not immediate, but may help reduce soreness a day or two later.

Another meta analysis performed on seven studies concluded the following regarding ginger and muscle pain:[80]

"Among 7 studies examining ginger as an analgesic, the evidence indicates that roughly 2 g·d(-1) of ginger may modestly reduce muscle pain stemming from eccentric resistance exercise and prolonged running, particularly if taken for a minimum of 5 days."[80]

This is perfect for Core Nutritionals' athletes who train with Fury.

In addition, just like with cissus, there are potential diet applications as well.[81-84]

With such a well-rounded profile, ginger and ginger-based ingredients are something we'd like to see in more fat burners and supplements like this.

Phyto-C – 150 mg

Phyto-C is a trademarked blend of superfoods that includes acerola extract, blueberry, strawberry, maqui berry, acai, tart cherry, kale, broccoli, green tea extract, green coffee bean extract, and turmeric extract.

We recently covered this ingredient in Arms Race Nutrition's Immunity Greens, pointing out that it provides 20% DV and is standardized to 15% polyphenols. Most know that vitamin C can help with immunity through its antioxidant activities that help scavenge free radicals, amongst the other numerous processes it assists with.[85]

We argue that getting vitamins from natural sources is best because it will come along with its cofactors that are seen in nature and are likely beneficial alongside.

Bioperine (Black Pepper Extract) (Piper nigrum) (fruit) (std. to 95% Piperine) – 10 mg

Mentioned above in the curcumin section, Bioperine brings 95% piperine from black pepper extract. This compound has been shown to improve curcumin bioavailability by 2000%,[61] inexpensively solving curcumin's biggest problem.

Piperine works by inhibiting P-glycoprotein and CYP3A4,[86] two enzymes that metabolize various drugs and nutrients. With those inhibited, the curcumin (and other ingredients) can remain active longer in the body, exerting their effects.
Dosage
The CORE Soothe label says to take six capsules daily with food. If you do AM/PM supplement dosing, you could split this into two different three-capsule servings to sustain the effects.
Compare against Core Flex
CORE Nutritionals also has Core FLEX, which launched around 2017 and has a few similar ingredients, such as cissus and boswellia, but also a few of the "standards" like glucosamine, chondroitin, and MSM. Overall, Core SOOTHE has a greater anti-inflammatory approach (with larger doses of both cissus and boswellia), while Core Flex takes on joints a bit more specifically.
All in all, we prefer Core SOOTHE for its general anti-inflammatory power, especially after injury, but Core FLEX may work better in terms of preventative joint support.
Core SOOTHE Brings Back the Cissus and Major Dosing
Long story short, we love this formula. Everything is dosed high, and the ingredients selected are great for the product's purpose: to physically soothe you.
Most "joint supplements" target one thing, which is fine for many. But with CORE's aggressive athletes, SOOTHE is closer to what they need:
General inflammation reduction
Joint support
Pain reduction
Muscle pain reduction
Bone support
Digestive relaxation
They did a lot in six capsules, and the six capsules don't have to be taken all at once. While the other products in the Core Lifeline Series like Heart, Liver, Gut, and Prostate deal with specific organ systems, Soothe is the one product we could see everyone enjoying – especially after rough workouts or even an injury.
So after you get your Fury on, make sure you get your Soothe on too.
Core Nutritionals Soothe – Deals and Price Drop Alerts
Get Price Alerts
No spam, no scams.
Disclosure: PricePlow relies on pricing from stores with which we have a business relationship. We work hard to keep pricing current, but you may find a better offer.
Posts are sponsored in part by the retailers and/or brands listed on this page.