Video games have come a long way, and today's gamers are more serious — and more competitive — than ever. So much so that a new genre of gaming competition has evolved and been dubbed "eSports" where extreme gamers (e-athletes) engage in worldwide competitions for big cash prizes.
Since it's gotten serious, it's time to find that extra edge. That's where this best gaming supplement guide comes in handy. And ever since various leagues have introduced banned substances lists,[1] legal performance-enhancing supplements are more important than ever.
What's the best gaming supplement… for

YOU

?!
We've created this page with the intent of YOU in mind, meaning we've tailored this guide specifically towards to what you want — not what some store wants.
In this guide, we'll ask you a series of questions, explain things a bit, and come down to three or four suggestions for you to try out based on your situation and preferences. Trust us – it'll be a hell of a lot better than just downing energy drinks all night long.
Open Labels Rule
In general, we prefer products whose labels are 100% open and nonproprietary, a recent trend the best companies have openly embraced. No more hiding the expensive/good stuff at the bottom of the list!
No scams here
If this is your first time at PricePlow, note that we are affiliated with the stores, and don't push BS that will get your Visa charged $70 every month, like many other awful, biased "Top 10" lists.
You're also encouraged to sign up for PricePlow's price drop alerts on any product below so you never miss out on hot deals.
Let's get started — how would you like to get your recommendations?
Because the only true answer to the question, "What's the Best Gaming Supplement supplement?" is, "It depends on what you want."

Based on our opinions and experience.
We suggest the guide, since it'll be tailored to your needs, not ours. But you're free to see what we've been using – our Top 10's sometimes move around depending on our mood and gameplay.
How do you want your product recommendations?
The "Choose Your Own Adventure" Guide is directly below. First question is simple enough:
This question is easy enough, but also the most important. Hopefully, you should know whether you want stims or not at this point in your gaming life. The stimulant products (all of which are caffeine-based) will add a lot more energy, but they're not for everyone.
Sometimes, it depends on the game played. Short-burst, high-intensity games may require some stimulants. But at the same time, if you get jittery with too much caffeine and need precise mouse dexterity, or don't want to deal with crashing and re-upping your dose, you may need to go stim-free.
As for late night gamers, if you still want to be able to sleep a bit, having something from the stimulant-free path for the final hours of your session may be wise too.
On this site, it's no secret that we're "stim-junkies"… and if you've been downing Mountain Dews or energy drinks, chances are you are too! So most of you will want to jump straight into the stimulant section, where we'll have things broken down in more detail.
The Best Gaming Supplements with Stimulants

Calling all stim-lovers!

Our next question is also simple yet important:

Question 2a:  Do you want pills or powder?

This is where you might be surprised — the best stuff we've had is capsule-based – mainly due to one new gaming supplement that tops our list. Capsules are convenient, discreet, portable, and most importantly for gaming, their effects last a bit longer.

If you don't like capsules though, there are several powders available which can certainly get the job done, and add some taste to boot.

Overall, when gaming, we drop a few capsules and keep water or sports drink on the ready.

The Best Gaming Supplement Pills

The stimulant capsule-based gaming supplements definitely bring the energy, but not all of them have as much in terms of focus. So we'll need to differentiate between straight energy and energy/focus blends.

We have one more very important question:

Do you want DMAA or not?

You can read our DMAA explainer first, but the short story is that this is an aliphatic amine (think of it like a far weaker cousin to amphetamine) but is a banned substance in the drug-testing organizations.

It's really a personal decision, but for those new to energy supplements and conservative users, we're going to begin by not recommending DMAA (nor DMHA) if you're new to supplements – they're advanced ingredients.

But if you know what you're doing and want to take energy to the next level, the DMAA selection can definitely get you there. Use it responsibly and follow the label instructions exactly as stated.

Do you want DMAA or no DMAA?

Gaming Pills without DMAA / DMHA

This product is the single reason why we suggest that you should check out the capsule products. It's not only the best capsule product, it's the best gaming supplement – period.

It's all in the theacrine!

The blend is fantastic, but what's really working best in this supplement is a new ingredient known as Theacrine, which is structurally similar to caffeine but lasts far longer. It almost seems like it was designed for gaming: not too strong, not too weak, synergistic with caffeine, yet does not cause tolerance issues.

The key word with MOD is that it's smooth.

The stims aren't too high here – each two-capsule serving has 100mg caffeine and 65mg Teacrine brand Theacrine. On top of that, however, you get tons of focus enhancement from bacopa monnieri, two forms of choline, and l-theanine — another ingredient synergistic with caffeine.

Hardcore e-sports "jocks" are looking for something to push themselves past their normal gaming limits into true "e-Champions." MOD is the one-stop shop for everything the hardcore eAthlete needs to ascend the ranks as it combines just the right amount of energy with a heavy complement of nootropics to keep you zoned into your gaming arena for hours on end.

So MOD isn't just the best gaming capsule… it's the best gaming supplement.

Gaming Supplement - Best Deals and Price Drop Notifications

Get Price Alerts

No spam, no scams.

Ready to pull the trigger on a focus-packed bazooka? Look no further than RedCon1's mental muscle gainer, Mental Trigger. You'll come face to face with a serious dose of focus and energy as it gets things rolling with a good dose of caffeine (250mg/per serving) and some of the most potent nootropics on the market.

If you haven't heard of them, RedCon1 is a new brand aimed towards those who love Special Forces. They have new content and new branding, and it works perfectly with many of you gamers out there – especially those who play CoD or other first-person shooters.

CJ on our YouTube channel has been loving this one, and it's unsurprisingly another Theacrine-based supplement. The big difference here is that you get noopept, a popular mind-enhancing nootropic, assisted with just a dash of alpha GPC.

250mg caffeine too much for you at once? Simply pop one capsule at the start of your gaming session, and pop another when you start to hit a lull around the 4-5 hour mark!

Mental Trigger - Best Deals and Price Drop Notifications

Get Price Alerts

No spam, no scams.

Looking for a very low caffeine option, but with other stimulants and focus enhancers? Then this could be the one that'd mix with your Mountain Dew!

Elevate is an acute cognitive enhancer that helps you stay locked in to your game now matter how long the battle may go. Don't wait until you're 3 hours in and suffering mental fatigue on the battlefield, get some help courtesy of Blue Star and Elevate your brain to a whole new level of craftiness and reaction speed!

This one's driven first by a mixture of Beta-PEA, which is a quick-acting mood boosting stimulant. Because it acts so quickly, Blue Star added hordenine, a natural MAO inhibitor that prevents the breakdown of PEA. Note that because of this, Elevate should never be taken with prescription drugs, especially SSRI's – always talk to your doctor and get their consent before starting a new diet or supplement program.

On top of that, another important ingredient is Phosphatidylserine (PS), which is well-dosed at 100mg – not an inexpensive ingredient! This helps work as an anti-stress agent but also has the solubility to prevent cognitive decline.

The green tea and L-theanine combination provides more smooth focus, while gingko biloba is well-known for memory.

Overall, the only thing missing is a dash of caffeine (you'll get like a max of just 7.2mg from the green tea), so this could be for those of you who do not want to give up soda or light energy drinks. We wouldn't advise mixing it with the strong energy drinks though!

Elevate - Best Deals and Price Drop Notifications

Get Price Alerts

No spam, no scams.

[This marks the end of the stimulant gaming pills section without DMAA. You can click the back button to go back to your last option.]

Best Stimulant-Based Gaming Pills with DMAA / DMHA

For non drug-tested athletes and expert stimulant aficionados only:

Are you ready to get rocked off your face? Need total and absolute mental aggression for a very fast-paced, intense game? Dexaprine is it.

As of the initial writing of this Gaming Guide, there aren't any supplements currently on the market that are exclusively designed with DMAA for gaming. That being said, if we take a look into the higher-focus / higher-energy best fat burners, we can find a few products that can easily fit the bill.

iForce Nutrition's Dexaprine is high-powered, and for the serious stim fiends out there. Each caplet packs 250mg caffeine + 65mg DMAA in just one capsule, combining for one seriously focused and energized gaming session.

As an added bonus, Dexaprine also contains some appetite-squashing thyroid metabolites which help stave off the munchies during those prolonged gaming nights.

Dexaprine is serious stuff, but you asked for it…

Dexaprine - Best Deals and Price Drop Notifications

Get Price Alerts

No spam, no scams.

Note: There is also a version named Dexaprine XR, but that does not contain DMAA.

As we saw with Dexaprine, IGNIT3 isn't marketed specifically for the gaming crowd or even the focus lovers, but it's mix of four stimulants result in an extremely focused result, that's also highly customizeable.

Note that each cap contains 60mg caffeine; however, so you can tweak the dose just how you want it. But realize that there are other stimulants in here than caffeine, so just because you can handle your caffeine doesn't mean you should dive right into the full five capsule dosage!

The two key ingredients here are J. Regia, which is most likely standardized for 2-amino-5-methylheptane (very similar to DMHA), and eria jarensis extract, which provides a new form of PEA. They combine so well together, as the PEA hits first fast and hard, and the J. Regia follows up for the smooth energy and focus blend.

This leads to no crashing, and that blend is why we game with it sometimes.

However, there is one thing — this is a seriously legitimate fat burner, and part of that means it heats you up. Much of this is due to the grains of paradise extract involved. So if you're adverse to that, it may be best to stay at a low dose or try something else.

IGNIT3 - Best Deals and Price Drop Notifications

Get Price Alerts

No spam, no scams.

Get ready to have your world shaken up! Stimerex-ES is a quite intense stimulant pill, and if you need energy this is a place to start.

As a start, there's 1,3 dimethylamylamine (DMAA), but Hi-Tech Pharma also packs in 25mg of their industry-secret ephedra extract, which adds some fat burning (a nice fringe benefit).

Note that ephedra is only legal because the ephedrine alkaloids have been removed per the FDA's 2004 ruling. Don't fret, to make up for this, Hi-Tech adds in acacia rigidula extract, which provides various PEA alkaloids and methylsynephrine that heighten mood, and burn fat, as good (if not better) than the ephedra alkaloids removed in the first place!

We're still not done with energy yet, as you've also got theobromine, green tea extract, and just a touch of yohimbe are included to turn more of your fat into pure energy.

But there's one other option: if you're looking for an ultra-intense solution, packed with even more caffeine and stimulants, than take a look at Stimerex Hardcore, which is literally about as strong as it gets!!! Most people are urged to try Stimerex-ES first, as it's already quite intense. But there's a select few who need even greater amounts of stim to get going, and that's where Hi-Tech's Hardcore Series comes in.

Stimerex-ES - Best Deals and Price Drop Notifications

Get Price Alerts

No spam, no scams.

[This marks the end of the stimulant gaming pills section with DMAA. You can click the back button to go back to your last option.]

Stimulant-based gaming supplement Powder mixes

Welcome to the best gaming supplement powders area.

The road forks in a big way here. Pick the option that best suits you – you can always come back and try a different path:

Question 3: Do you most want energy, focus, or value?

Typically, the energy section is the most popular area – this is where you can get your stimulant fix, and then some. But is that the best for your style of gaming? Maybe for intense FPS action… but not necessarily for everyone.

The focus area contains supplements that are marketed towards that tunnel-vision feeling. They have a higher ratio of nootropics (cognitive enhancing ingredients) but don't necessarily have to have a ton of caffeine. This means less of a crash for those who have ultra-long sessions.

With value, we show you how to find the best deals when on a budget. This is PricePlow, after all – that's what we do!

The Best Gaming Supplement Powders for ENERGY

Yes! The best high-energy gaming supplements money can buy. There's no shame in being a stim-junkie, so long as you're healthy, know your limits, and take occasional stimulant breaks.

One more question, and this one is important:

DMAA and DMHA are stimulants that can be considered "cousins" of amphetamine. They are banned substances for those of you who are drug tested e-athletes, but for the rest of us, they do provide a great amounts of smooth focus and euphoria that many users love.

While there are no explicit "gaming supplements" made with DMAA, a number of the following options could easily pass as a conventional gaming supplement, given their heavy dose of stims and nootropics.

The DMAA story is a bit long, so you can click to read about it in greater detail and decide what you want to do.

Our quick take: if you're conservative or new to gaming supplements, skip the DMAA/DMHA. But if you know what's going on, have cycled through a few other energy supplements, and are looking for that next level, then DMAA – when used appropriately – is downright unbeatable.

Do you want DMAA (or other 'exotic' stimulants) or no DMAA?

Best Stimulant-Based Gaming Powders for Energy with DMAA / DMHA / Exotic Stimulants

No drug-tested e-athletes in this section — expert stimulant users only:

You asked for all-out energy, you're going to get it! Innovative Labs WICKED is actually a pre workout supplement that boasts a powerful 300mg caffeine alongside 70mg DMAA — this is the absolute max dose we're interested in doing in a single day.

Outside of that, there is also Rauwolfia serpentina extract, otherwise known as alpha-yohimbine, which also provides additional energy (as if you needed more from this formula).

The one drawback to using a supplement like this is that some of the ingredients are geared towards exercise, since this is a pre workout supplement. But the astounding amount of energy more than makes up for it!!

Also, don't be fooled by the fancy names on the label, 2-Aminoethanesulfronic acid Silicate is simply taurine, which assists with cell hydration and may help with the eyes and brain.

Wicked - Best Deals and Price Drop Notifications

Get Price Alerts

No spam, no scams.

If you're looking for nothing but solid energy, than a true "gaming" or focus supplement, then Giant Rush is by far the best deal in town. It's a straight-stim product, consisting of just three things:

200mg caffeine
125mg DMHA (from Kigelia Africana extract)
25mg Bai Mudan White Tea Extract

Also, if you're new to DMHA, this is a great introduction into the new stim as there really aren't a ton of confounding stimulants to get in the way!

But don't count out that white tea extract – it adds extra intensity you won't feel in the above two products.

With just three ingredients, all you need is the tiny scooper to get going – it's a very unique energy supplement.

Note: GG is marketed towards gamers, but it's the exact same thing as Giant Rush. So we recommend just getting whatever's cheaper in the price comparisons below.

GG - Best Deals and Price Drop Notifications

Get Price Alerts

No spam, no scams.

Giant Rush - Best Deals and Price Drop Notifications

Get Price Alerts

No spam, no scams.

CJ and the Crew's Giant RUSH Review at the Gym

If it's smooth energy you want, you've come to the right place. Utilizing a combination of 300mg of pure caffeine plus J. Regia (2-amino-5-methylheptane) set the stage for one amped up gaming session. Throw in a heaping helping of adaptogens and nootropics from ALCAR and Alpha GPC and you've got a powerful combination of energy and focus that you can't get anywhere else.

What's interesting is that the adaptogenic ingredients inside, which "regulate" biological levels that are out of whack (such as cortisol, the stress hormone), makes this feel like it's far less than 300mg caffeine in two scoops. It's quite a smooth supplement, and one of the most interesting powders out there.

There's also one focus ingredient that you won't see anywhere else on this page – galantamine. This has been shown to improve memory and prevent cognitive decline.

Consider this option the complete opposite of the above options. The energy is there, but it's tempered by the other ingredients and focus boosters. Whereas the above stuff is simply pure energy. Which one's best for your gaming style depends on you, but we enjoy these 'smoother' energy products when gaming.

ELIX1R - Best Deals and Price Drop Notifications

Get Price Alerts

No spam, no scams.

Mike's Elix1r Review

[This marks the end of the stimulant gaming powders section with exotic stimulants. You can click the back button to go back to your last option.]

Powdered Gaming Supplements for Energy without DMAA / DMHA / Exotic Stims

If you've never heard of Rich Piana, then know that he's literally larger than life. He had a pre workout aptly named "Kill It", which many gamers would probably love, but many of his most hardcore fans (and there are tons of them) wanted even more energy.

In response, they came out with "5150", which is code for Involuntary Psychiatric Hold.

Not only is it high in stimulants, led with about seven sources of caffeine (some natural, some synthetic), but it's also got a new stimulant named halostachine that some reviewers swear by.

It all sums up to be 400mg caffeine per serving — hey, you asked for energy!

Focus hasn't gone ignored though, with additional cognitive boosters from N-Acetyl L-Tyrosine and Choline Bitartrate. This stuff is intense, if that's what you're looking for!

5150 Pre Workout - Best Deals and Price Drop Notifications

Get Price Alerts

No spam, no scams.

Nitramine is a focus-based pre workout supplement, and a lower-caffeine one at that (175 per scoop), but it's the combination of various stims and nootropics that make this a higher energy feeling product.

In addition to caffeine, Nitramine also contains a slew of supporting stimulants including: theobromine, hordenine, n-methyltyramine, and higenamine. Combining this comprehensive collage of stimulants has been tried by other companies, but Myokem is one of the few that actually did it properly!

As a bonus, Nitramine is 100% open label which always hits high points with us!

Overall, this is for those of you want serious energy, but not all based upon a bunch of caffeine – a bit of the opposite of 5150 just above.

Nitramine - Best Deals and Price Drop Notifications

Get Price Alerts

No spam, no scams.

When people talk about high-energy supplements, one of the first things that comes to mind is Mr. Hyde. This supplement by ProSupps contains three forms of caffeine that sums up to a total of 375mg caffeine! There's 300mg of standard caffeine, and then two other forms that get absorbed a bit more slowly so that there's less of a crash.

Outside of the massive dose of caffeine, four more stimulants in Hordenine, N-Methyl L-Tyramine, yohimbe, and alpha-yohimbine are in Mr. Hyde, making for a ridiculous dose of energy!

Note that if you very sensitive to yohimbe and don't like it, then you'll have to skip. But many feel high-intensity energy from the ingredient, which is why we like it here.

Mr. Hyde - Best Deals and Price Drop Notifications

Get Price Alerts

No spam, no scams.

[This marks the end of the stimulant gaming powders section for energy without exotic stimulants. You can click the back button to go back to your last option.]

The Best Gaming Supplement Powders for FOCUS

This section emphasizes focus more than straight-up energy. One last very important question to get you to the focus-driven gaming supplements:

Yes, DMAA supplements are still out there! This a relatively long story, so you can click here to head over to our DMAA section to read the updates, look at some research, and decide if you want to use a pre workout with the ingredient.

Our quick take is that DMAA (and other related "exotic" stimulants) are a great selection for those who are experienced with several other high-energy gaming supplements and are ready for the next level, so long as you're in healthy condition. But if you're a rookie or more on the conservative side, go with the section for non-DMAA focus pre's.

Do you want DMAA (or other 'exotic' stimulants) or no DMAA?

Best Stimulant-Based Gaming Powders for Focus with DMAA / DMHA / Exotic Stimulants

The following gaming supplements all contain DMAA or DMHA. Note that they're not all marketed as focus-enhancers or gaming supplements, but it's in our opinion that there isn't much of a better cognitive focus-boosting ingredient than the DMAA or DMHA itself.

Starting with our favorite:

Elix1r is one of the most unique supplements we've ever encountered, and is absolutely perfect for those who want a smooth, high-focus gaming session.

Two scoops yields 300mg caffeine, so it seems high-energy, but when you count all of the adaptogenic herbs and nootropic focus enhancers, you hardly even feel that level of caffeine. This is mainly due to the ashwagandha (Sensoril Withania Somnifera on the label) and bacopa monnieri, two herbs you won't find in many other products here.

For focus, the mixture of Acetyl L-Carnitine (the best form of carnitine for focus), AlphaSize Alpha GPC, and J. Regia Extract (likely standardized to 2-amino-5-methylheptane – similar to DMHA) really round out the product.

But then there's one last ingredient you won't find anywhere else here – galantamine – which is a very long lasting nootropic that improves memory and intellectual activity.

Elix1r is simply perfect for a focus-oriented gamer who wants it in powder form.

ELIX1R - Best Deals and Price Drop Notifications

Get Price Alerts

No spam, no scams.

Mike's Elix1r Review

This one will sound like the oddball in this section, until you realize how much focus enhancement is inside. First off, if you want DMAA, you need to make sure you get the DMAA version of this – some tubs do not have that, and that's not what you've asked for here.

Beyond the fantastic focus you get from caffeine and DMAA together (and realize DMAA is definitely more intense than the J. Regia above and DMHA discussed below), you're also going to have a solid dose of L-Taurine and L-Tyrosine, which will both assist.

To smooth things out, there are additional adaptogens in rhodiola rosea and bacopa monnieri, two ingredients that gamers need to try. But they won't smooth it out so much that you won't feel the caffeine and DMAA – this one's definitely a whir.

There's even a decent dose of creatine – 1.5g – which can help with cognitive function as well.

The biggest drawback here is the amount of pump ingredients you'll be paying for, as this is a pre workout supplement that chases the muscle pump, but the DMAA and other ingredients make it well worth it. Plus, those nitric oxide boosters will increase bloodflow – we'll just need to use it to get that flow to your brain instead of your biceps!

SuperPump 250 - Best Deals and Price Drop Notifications

Get Price Alerts

No spam, no scams.

Our SuperPump 250 Review: Fantastic Energy!

This is one of the newest and most unique products to hit the market, debuting in the 4th quarter of 2016. ANS is a company synonymous with making incredibly well dosed products, and Rave is no exception.

Depending on your stimulant tolerance, Rave can be dosed at either one or two scoops. For maximum focus, you'll definitely want to go with 2 scoops, but be warned along with max focus also comes 350mg caffeine plus DMHA, Dicaffeine Malate, and Higenamine (an adrenaline booster).

The key ingredient here, however, is "MagicLion", which comes from Lion's Mane extract. There's a lot of hype around this, and from what we've tried so far, it's real.

The biggest concern is that a scoop should provide 3.5g, but our blue raspberry flavor measured out to 5g — so don't overdose here — no need for two full scoops!

RAVE - Best Deals and Price Drop Notifications

Get Price Alerts

No spam, no scams.

[This marks the end of the stimulant gaming powders section for energy with exotic stimulants. You can click the back button to go back to your last option.]

Best Stimulant-Based Gaming Powders for Focus without DMAA / DMHA / Exotic Stimulants

These products are marketed as focus-enhancing supplements, and they all come through in force… without using banned stimulants:

Starting with our favorite:

Blend is one of the best-dosed products on the market, PERIOD. It truly is a stellar blend.

1g each Tyrosine and ALCAR starts things off with a bang, but the 300mg AlphaSize Alpha GPC (a high-quality form of choline) and 200mcg Huperzine really bring home the focus.

It all goes along with 215mg organic caffeine to make a powerful combination of expertly dosed nootropics with ample energy for endless hours of energized, focused gaming!

We can't say enough good things about Blend.

Blend - Best Deals and Price Drop Notifications

Get Price Alerts

No spam, no scams.

Focus XT has been around for quite a while, and boy was it ahead of its time. SNS has been putting out cognitive-enhancing nootropics since before nootropics were even a thing!

The big deal here is the massive blend of Choline, L-Tyrosine, and Acetyl-L-Carnitine, but every single ingredient in this formula is geared towards focus. It's dense, it's tasty, and it's powerful.

You can get two versions here – caffeine (200mg worth) or caffeine-free. In this section, we of course suggest the caffeine versions — in the price comparisons below, the caffeine-free versions are specifically noted, and everything else can be assumed to have caffeine.

One last note: SNS also has our preferred Noopept capsules – Noopept XT – this is a popular nootropic that stacks perfectly with the huge amounts of choline in Focus XT.

Focus XT - Best Deals and Price Drop Notifications

Get Price Alerts

No spam, no scams.

G-FUEL, which stands for Gamer's Fuel, has been a top-rated gaming supplement since before gaming supplements were even a thing!

It could be considered the original, and for that, we owe it much homage. However, formulas have improved over time, and it's starting to slip down our list.

The good news is that Gamma Labs was still on point with their ingredients – 150mg caffeine in each scoop is amplified by both L-Tyrosine and N-Acetyl L-Tyrosine for focus, and choline is further added. Bacopa Monnieri extract is the adaptogenic herb that will calm things down a bit, but Huperzine will sharpen the mind.

There's also a very unique antioxidant complex, containing extracts from several types of fruits… because let's be honest, we don't eat enough fruits even though studies show that fruits and vegetables keep us alive longer.

Overall, we like other things better than G-FUEL anymore, but you're not going to beat some of these flavors (Peach Mango is to die for!) and you gotta pay respect to the OG company and formula.

G FUEL - Best Deals and Price Drop Notifications

Get Price Alerts

No spam, no scams.

[This marks the end of the stimulant gaming powders section for focus without exotic stimulants. You can click the back button to go back to your last option.]

The Best Gaming Supplement Powders for BUDGETERS

Sometimes, you don't want to spend a dollar a day (or even more) on your gaming habit (on top of all the other fees and expenses you have to pay). And as the official supplement industry cheapskates, we got you covered. This is PricePlow, after all!

So here's what we do:

If you're new to PricePlow, then you must bookmark our supplement deals page and sign up for price drop alerts! This is one of the most popular pages on the site.

Most gaming-friendly supplements will either have a category of "Stimulants", "Nootropics", "Energy & Endurance", or most likely, "Pre Workout Supplements" — so those are some terms you can search for.

The general rule of thumb is that we're looking for gaming supplement deals that will give us $0.50 per quality session.

Once you get used to our deal alerts, you'll also realize that you'll never have to pay full retail again.

While you're at it, also check our BOGO (buy one get one free) page. This page shows all of the BOGO deals out there (with the hand selected hot deals going up top). Visitors rarely leave disappointed on either of these pages.

Build your own

Only you know exactly what you want. If you want to keep it budget, you can tinker with all sorts of stuff on your own. It all starts with a caffeine pill (or even a home-brewed cup of coffee), and some bulk ingredients like ALCAR (acetyl L-carnitine) and choline bitartrate (note that Alpha GPC and citicoline are better, but they're also way more expensive).

Acetyl L-Carnitine - Best Deals and Price Drop Notifications

Get Price Alerts

No spam, no scams.

Choline - Best Deals and Price Drop Notifications

Get Price Alerts

No spam, no scams.

Will Brink's "Bomb-Proof" Coffee

This is a concoction from noted supplement science guru Will Brink he created after debunking the Bulletproof Coffee hype machine. All you need is a few simple ingredients a SHAPOW! Ultimate cheap focus for elevated gaming gains!

Here's what you'll need:

1 cup French Pressed Coffee
2.5g scooper (equal to ½ tsp measuring cup)
2.5g Creatine Monohydrate (yep, creatine makes you smarter!)[76]
2.5g L-Tyrosine
Non-alkalized, Non-Dutch Processed Cocoa Powder (more for taste, 1-2 scoops)
¼ tsp Virgin Coconut Oil, helps emulsify cocoa powder
Dash skim milk
A foamer to mix everything together and emulsify the mixture

Need a step-by-step guide, click here to see Will Brink make it.

[This marks the end of the stimulant budget gaming powders section. You can click the back button to go back to your last option.]

The Best Stimulant-Free Gaming Supplements

Welcome to the stim-free section. Normally we're looking for serious focus, and have to do it without the caffeine or stimulant energy. This is where we'll find more intense nootropics – so keep your eyes peeled.

Question 2b:  Do you want pills or powder?

Both pills or powders are all about focus here, so really it boils down to personal preferences as to whether or not you want to swallow pills or drink a tasty beverage.

The Best Stim-Free Gaming Supplement Pills

[This marks the end of the stimulant-free gaming pills section. You can click the back button to go back to your last option.]

Stimulant-Free Gaming Powders

Here's an interesting area that most people won't head to — no stimulants, but still in drink form.

Yes, this may be a pump-you-up pre workout supplement first and foremost, but take a good long look at the ingredient list (shown below the price comparisons).

Here's a hint… there only 3 ingredients in it that are primarily workout pump-based, while there are FIVE ingredients which offer all sorts of cognitive benefits to amp up your gaming prowess all without the need for stimulants. Yes, even the nitric oxide booster agmatine offers cognitive benefits!

RedCon1 is a hot new brand that's all about the military state of readiness – it has a Special Forces theme, and they donate to veterans charities like crazy. We feel that this will resonate with many of the FPS gamers out there, and Big Noise lives up to its name.

Big Noise - Best Deals and Price Drop Notifications

Get Price Alerts

No spam, no scams.

This is the grandaddy of all stim-free focus powders is Focus XT from industry stalwart Serious Nutrition Solutions. Boasting a 9.8g blend of the most potent nootropics including Choline Bitartrate, L-Tyrosine, ALCAR, DMAE, Vinpocetine, and Huperzine A, Focus XT has been used for several years for everything from stim-free workouts to intense study sessions ahead of Finals Week.

It's been around a long time, but doesn't get much traction due to it not being the "new kid on the block" that's loaded with stims — exactly what you want. So don't be fooled, this was, and still remains, one of the top stim-free ways to give unparalleled focus.

Note, there is a caffeinated version of this product. When searching for Focus XT and comparing prices below, make sure to select the caffeine-free version!

Focus XT - Best Deals and Price Drop Notifications

Get Price Alerts

No spam, no scams.

Stack in Noopept for even more power!

You can also add Noopept XT for the ultimate stim-free experience! Noopept is notorious for causing headaches as a result of choline depletion. To rectify this brain fog, including a source of choline makes the brain happy and heightens focus.

The most common dosage for Noopept is 10mg, 2x or 3x daily. However, if you're looking for an immediate mental kick, you could theoretically consume the entire 20mg or 30mg dose all at once.

When combining Noopept with choline, the typical ratio of noopept-to-choline is 1:20. So if you're taking 20mg of noopept (a solid dose), 400mg of citicoline or Alpha GPC is recommended. However, a "safer" play may be to start with a single 10-20mg dose with 250mg citicoline, get to playing, and assess your success / productivity later.

Noopept XT - Best Deals and Price Drop Notifications

Get Price Alerts

No spam, no scams.

[This marks the end of the stimulant-free gaming powders. You can click the back button to go back to your last option.]
Our Top 10 Gaming Supplements List
Below is our Top 10 list.
There are basically three kinds of supplements we like, for various reasons:
Well-dosed focus ingredients, which are often a bit more expensive due to the high doses.
Cholinergics and other ingredients that improve the mind-muscle connection that enhances reflex speed.
Exotic Non-Caffeine Stimulants
There's not a ton of rhyme nor reason to whether we use pills or powder – sometimes it just depends on mood and convenience. Value does matter – we're not overly fond of $2 gaming sessions (which is ironic given how much some people spend on energy drinks!)
[This marks the end of our Top 10 List. You can click back or check out the buyer's guide, or scroll down to see the ingredients section.]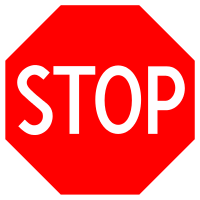 Common Gaming Supplement Ingredients
Below is a detailed guide over the ingredients you'll find in most gaming and focus-based supplements. It's broken down into five sections:
Caffeine: The Everyman's Stimulant

Straight Caffeine

We'll start of the Ingredients portion of our guide with the most common additive in supplements, glorious caffeine! It's without a doubt the most frequently used stimulant in supplements. It gets you moving and grooving in the morning and gives you the drive to power through even the longest gaming sessions.!

Aside from energy, caffeine helps to improve mood, focus, endurance, power, and overall athletic performance.[2,3,4,5] But, more isn't always better, especially when it comes to caffeine. Once the dose starts to exceed 400mg, the performance enhancing qualities are negated and can actually have a negative impact on performance.[6,7]

Our personal dose:

We typically like to see caffeine in the 225-250mg range and if possible, have a combination of caffeine anhydrous and dicaffeine malate (Infinergy). This provides the best of both worlds as you get an immediate surge of energy from the anhydrous and then a longer, smoother, sustained released of energy throughout your workout without any crash. Note that this is personal preference.

Cycling Caffeine

It's often suggested that you take a break from caffeine after eight weeks of use. This will help in terms of "feeling" it when you're using it for energy / focus purposes. However, long-term coffee-drinkers do happen to live longer,[8] so there may be a connection between daily caffeine use and health.

Note that many gamers love their energy drinks and sodas like Mountain Dews… if you're taking a focus powder listed on this page that contains caffeine, such as MOD (our #1 best gaming supplement) then do not mix in more caffeine from energy drinks, coffee, or soda!

Dicaffeine Malate

Not so much a "new" form of caffeine, so much as a variation of it. Dicaffeine malate has come on strong recently in a number of sports supplements, and we've become big fans of it. Dicaffeine malate is a combination of caffeine and malic acid that offers all the same ergogenic benefits of caffeine has plus the buffering qualities often attributed to malate (malic acid).[9]

The combination of these two ingredients has become one of our favorite stim combinations due to its ability to provide a quick surge of energy to get you going, but keeps that smooth energy hanging around throughout the workout and long after.

Another great thing about dicaffeine malate is that there is absolutely no crash when using it, just a long, smooth ride down that keeps you feeling upbeat and never exhausted as you've no doubt experienced when loading up on too much anhydrous.

The product most well-known for dicaffeine malate is Infinergy, by Creative Compounds.

Cutting Edge Stimulants

DMAA

Yes, DMAA supplements are still around, and they're better than ever!

The current state of DMAA: Still Pending

The short story of the legal battle involving DMAA is that Hi-Tech Pharmaceuticals sued the FDA over their right to use DMAA, the FDA pushed back, and now a federal judge is making it go to court. The FDA sent warning letters to various manufacturers stating that DMAA was not natural nor was it DSHEA compliant. Hi-Tech countered that it is naturally occurring in geranium plants,[10,11,12] and claims that the FDA's warning letters do not constitute "final agency action".[13]

So until the court case is over, Hi-Tech Pharma and their subsidiaries are continuing to produce DMAA supplements, and they're growing in popularity each day.

The research

Whether you want to try DMAA is really up to you. There's plenty of research showing its safety with healthy individuals using reasonable doses,[14,15,16,17,18,19,20] and many (if not all) accidents that occurred were due to abuse and not following the directions. This was certainly the case in the Department of Defense's findings when they investigated DMAA.[21]

That's not to say DMAA is completely free of negative health effects though, as 75mg DMAA has been shown to increase blood pressure.[22] So it's definitely not for anyone who has any type of heart condition or has not received approval from their physician. This is also why we don't ever use that high of a dose. For instance, 25mg DMAA provides some excellent cognitive benefits, but research shows that "a single 25 mg dose of DMAA does not meaningfully impact resting heart rate, blood pressure, or body temperature."[20]

Make an informed choice

Our personal stance is that if you're medically cleared, you should do with your body as you choose, so long as you do the research. We're huge fans of 25-50mg DMAA, but never mix these supplements with other stimulants under any condition whatsoever. In our humble opinions, when mixed with about 200mg caffeine, the energy, focus, and endurance from 25-50mg DMAA is nearly unparalleled.

Banned by WADA for drug-tested gamers!

One last note is that DMAA, as well as the next ingredient, DMHA, are banned by the World Anti Doping Agency (WADA), so if you're a drug-tested e-athlete, do not take this stuff! As for everyone else, though… you just might need to give a small dose a shot!

There's a reason we called this ingredient the breakout stim of 2016. After its introduction in the latter portion of 2015, DMHA has quickly gained a massive following in the supplement community, even rivaling that of DMAA!

DMHA is classified as an aliphatic amine[23], the most well-known of these compounds is DMAA. However, DMHA isn't found in geraniums like DMAA, but instead, it's found in the Kigelia Africana fruit.[24] You'll find it under several monikers including: 2-amino-6-methylheptane, 2-amino-5-methylheptane (more on this in our next ingredient!), "2-aminoisoheptane" (an extremely vague name we're not nuts about), as well as Octodrine.

As a side note, you may also see the 2-amino-5 version from "J. Regia Extract" – walnut extract, discussed next.

In terms of documented effects, DMHA has been shown to increase levels of dopamine and norepinephrine.[25,26] Increased levels of these two neurotransmitters lead to significantly enhanced alertness, mood, and energy without feeling overly stimmed.[27]

More than anything, this ingredient just makes you feel really, really good, as compared to DMAA, which has a bit more intensity than some want. But they both provide great amounts of focus, which will excite anyone who needs to get into an elevated state of focus for serious gaming

Dosing: For DMHA, 100-150mg seems to be the sweet spot, comparable to 35-50mg DMAA, but still a bit weaker. For the more potent 2-amino-5-methylheptane, ~75mg is said to be closer to the sweet spot.

J. Regia

Juglans regia (J. regia), a.k.a. Persian walnut or English walnut, is type of walnut tree indigenous to Southwest China and the Himalayas. It's also replete with several sources of various psychoactive alkaloids, pretty cool huh?

J. Regia is another new-age stimulant that's popped up predominantly is Olympus Labs' more recent products and has been received with resoundingly positive feedback. The short of it is, that J. Regia gives incredibly intense, long-lasting energy with tunnel-vision focus.

As we hinted in the DMHA section, it turns out that 2-amino-5-methylheptane is actually found in J. Regia extract contains amongst other aliphatic amines.[23] We believe that this may be the ingredient standardized for in this extract, although we can't be certain.

We discuss this in greater detail in our DMHA post, where we dissect the differences between 2-amino-5-methylheptane (found in J. Regia) and 2-amino-6-methylheptane (DMHA). The 2-amino-5 version found in J. Regia is stronger yet much more expensive, which would explain the higher cost of products incorporating this extract.

The difference being 2-amino-6 gives users with a pronounced euphoric feeling, while 2-amino-5 gives off more of a raw aggression vibe (and it seems a touch more energetic).

Dosing: As we stated in the DMHA portion, ~75mg is said to be closer to the sweet spot for 2-amino-5, yet we don't have any conclusive research as of this date to confirm that.

Eria Jarensis / N-Phenethyl-Dimethylamine

The last of the "exotic stims" is Eria Jarensis extract. It's one of the newest and most popular stimulants on the market, mostly found in pre workouts, but can be found in a few other places.

Eria Jarensis contains a number of PEA-based ingredients: N-methyl-PEA, N,N-dimethyl-PEA, and the most important of all N-phenethyl dimethylamine.[28] Eria has become well known for its particularly noticeable "euphoric" feeling that lasts longer than regular PEA typically does (about 5-10 minutes. We're still awaiting the really heavy research to come out on this particular ingredient, but based off initial feedback, it feels great and gives loads of energy.

For even more info about Eria Jarensis, see our mega post: Eria Jarensis Extract / N-phenethyl dimethylamine: The Next Big Thing?

Other Stimulants:

Theacrine

We've gone into great detail before about theacrine. It's another xanthine-like molecule that's incredibly similar to caffeine and possesses many of the same benefits. The primary difference between the two being theacrine doesn't come with a tolerance build up that caffeine does.[29]

Basically, you can keep seeing the same great energy and focus from theacrine without having to constantly increase the dose to feel the same effects. As an added bonus, theacrine reduces oxidative stress in the body when used for at least seven consecutive days[30] and increases dopamine levels in the brain, similar to caffeine.[31]

You'll also find theacrine under the trademarked name TeaCrine®, which contains a 98% concentrated dose of theacrine.

Dosing: Unfortunately, despite the science sounding good, we personally haven't experienced theacrine on its own. But typically, it's dosed between 50mg-100mg.

This ingredient seems to work very well for gaming – and we're thinking it's a main reason why we love MOD so much (#1 supp on this page)

Synephrine

Synephrine is an alkaloid extracted from Citrus Aurantium, a.k.a. bitter orange, and can also be found under the patented version of the ingredient AdvantraZ®. Synephrine possesses stimulative properties similar to, but weaker than ephedrine and is insanely popular in fat burners for its ability to induce lipolysis and suppress appetite.[32,33]

More importantly, synephrine acts as a CNS stimulant helping to give you the energy to power through those night long gaming marathons, and can help reduce the onset of fatigue and decrease the rate of perceived exertion.[34]

Effective dose: 25mg is typically a safe spot, with ~50mg being more common. We don't like to go above 75mg.

Yohimbe / Yohimbine

Yohimbe / Yohimbine comes in several different forms and standardizations, but they're all derived from one of two sources: the Pausinystalia yohimbe tree or the Rauwolfia Serpentina plant. Much like Synephrine, Yohimbe extracts are alkaloids predominantly found in fat burners mainly because "Y" helps reduce hunger cravings and inhibit fat storage.[35] The appetite suppression effects are most noticeable when yohimbine-containing supplements are taken on an empty stomach.

While fat loss isn't your primary concern for taking yohimbine, any beneficial effects on staving off unsightly weight gain during your hours of inactivity sitting in front of the tv is a great thing!

More pertinent to gaming though, yohimbe also improves cognition, focus, and energy levels.[36,37,38] The only concern or question surrounding yohimbe is the quality of the extracts used.

Lesser quality extracts often cause adverse reactions for some individuals, and has resulted in a significant base of supplement users avoiding any and all products that contain yohimbe / yohimbine. But, if a higher quality extract is used, and you're comfortable with the brand, then you should be fine.

The drawbacks: Anxiety

The biggest issue with yohimbe / yohimbine is that too much of it can cause anxiety, especially in yohimbe-sensitive users.

At some point, you'll start to discover whether or not you like yohimbe. By the way, Yohimbine is the compound extracted out of yohimbe, and with direct yohimbine HCl, you should know exactly what you're getting.

Dosing:

Most everyone seems to be able to handle 1.5mg of yohimbine HCl. After that, it's really a personal thing. Yohimbe extract not standardized for yohimbine is too variable, and too tough to give a dosing recommendation.

The trend in recent times has been against having yohimbe / yohimbine / rauwolscine in supplements in general.

Note that methylsynephrine is banned by WADA for the drug-tested gamers out there, but synephrine is not – not as of 2017 at least!

Higenamine

When ephedrine was banned by the FDA many moons ago, supplement companies went in search of an equally potent, yet safer alternative. The answer the found was Higenamine, a.k.a. Norcoclaurine.

Higenamine is a beta adrenergic agonist characterized as a "weaker ephedrine."[39] When used in isolation, Higenamine imparts a very mild stimulatory effect on the body. However, it's often paired with caffeine and other stimulants which increases its potency.

Dosing: When supplementing with Higenamine, we've seen the best results using up to 50mg of the ingredient, but honestly anything in the 25-50mg range should add a little something "extra" to your lulling energy levels.

Higenamine is also considered an alternative to synephrine with slightly less side effects. We don't really see the need to have both higenamine and synephrine in a product – choose one if you want to get the beta-2 adrenergic reaction going.

Note: Higenamine is now also a banned substance for WADA-tested users as of 2017!

Theobromine

Theobromine is another CNS stimulant that's very similar to caffeine, both in form and function, and has garnered the nickname "caffeine's little brother." Theobromine gives users a distinct "feel-good" sensation, you can also obtain this feeling from eating large amounts of dark chocolate (which also contains theobromine).

In addition to improving mood, theobromine also exerts a mild stimulatory effects that's similar to caffeine, but not quite as strong. However, theobromine's saving grace is that it's energy is much smoother and longer lasting than caffeine's energy rush.[40]

Theobromine works best when used alongside caffeine, as it is in all of these products. It helps to smooth out the harsh kick of higher doses of caffeine and offsets the "crash" that may ensue in the hours after consuming large amounts of caffeine. At the end of the day, this doesn't really seem to be a difference-maker in any supplement, but is fine to see.

Cognitive Focus-Enhancers / Nootropics

Choline

No other single ingredient is better known for its cognitive boosting ability than choline. Found predominantly in eggs, choline forms the basis of the "learning transmitter", acetylcholine, and is an ideal ingredient to supplement with for enhancing cognition and focus.[41]

There's no doubt that choline is the bee's knees when it comes to improving brain function, but the difficulty comes in choosing which form to use. Looking at choline supplements, you'll encounter several kinds including: choline bitartrate, choline citrate, citicoline (CDP-Choline), and Alpha GPC.

Alpha GPC and Citicoline: The Top-Tier forms

Our top two choices are: Alpha GPC and  Citicoline, as they offer the highest bioavailability compared to other forms of choline. 250mg of citicoline is a great starting dose to give the desired cognitive boost you're seeking for those late night gaming marathons.

Alpha-GPC is equally as effective as Citicoline, and may even be superior, especially when looking at the workout benefits Alpha GPC offers in addition to its cognitive benefits. In addition to improving focus and concentration, Alpha GPC also increases power output, endurance, post workout Growth Hormone (GH) levels, and strength levels![42,43,44,45]

Choline Bitartrate: Lower Cost Option

Choline Bitartrate comes in way after Alpha GPC and Citicoline is its less bioavailable, although much cheaper, compared to the other forms of choline supplements already mentioned. Bitartrate is still reasonably  effective, you just need more of it to see the same benefits as with a smaller amount of Citicoline or Alpha GPC.

Choline citrate is cheap, less effective, and tastes miserably sour, so we avoid it when possible.

Choline Dosage:

250mg is most common, but 500mg is where things get interesting.

L-Tyrosine / N-Acetyl L-Tyrosine

A close second to choline in terms of common and effective nootropics is the amino acid L-Tyrosine. Much like choline, you can find it in two forms, the cheaper and less bioavailable free form version, L-Tyrosine, or the acetylated variation N-Acetyl L-Tyrosine (NALT), that's more bioavailable and costly, but there are also questions that much of NALT also gets urinated out, so we may be heading back to standard L-Tyrosine.

When supplemented, Tyrosine increases the production of two big-time neurotransmitters in the brain, dopamine and noradrenaline. Higher levels of these potent neurotransmitters help remove feelings of stress and anxiety that can mount during prolonged gaming sessions.[46] More importantly, tyrosine heightens cognition and focus keeping you "in the zone" while grinding through your never-ending quests for "eDominance"!.[47,48]

Both forms are incredibly effective; however, NALT is better absorbed by the body and typically more effective, thus you'll need a lower dose to see that same benefit you would with a higher dose of regular L-Tyrosine.

Effective Dosing: 750mg is where we start noticing effects. Anything over 1g starts to enter "awesome territory".

Acetyl L-Carnitine (ALCAR)

ALCAR is the sorcerer to Choline's main knight character. Choline forms the backbone of our favorite "learning neurotransmitter" Acetylcholine, while ALCAR donates the acetyl group. In geek speak: ALCAR is severed from the carnitine salt, transferred to Acetyl-COA, then finally joins with Choline (via Choline Acetyltransferase) to produce more acetylcholine.[49]

If you hadn't guessed by now, we're big fans of ALCAR, particularly for its strong focus-enhancing effects.[50] One last thing worth mentioning about this multi-faceted nootropic is that ALCAR also functions as a mild stimulant and when used with caffeine (like it is in many of the gaming supplements), ALCAR helps with "fatty acid dumping" where the body excretes fatty acids when cells are in "fat burning" mode.[51]

Dosing: A good dose to look for is anything in the 500-1000mg range, but we've seen some of the best results when getting closer to the 1-2g range.

Noopept

We've covered noopept, a powerful nootropic also known as N-phenylacetyl-L-prolylglycine in great detail before on this blog. As a brief overview, noopept is a proline-containing dipeptide that is an amino acid analogue originally created as an analog to another well known nootropic, piracetam.[52]

Noopept is an amazingly potent and effective nootropic ("smart drugs") whose benefits are both numerous and wide ranging. It's been shown to improve memory and learning[53,54], increase acetylcholine production[52], and reduce anxiety.[55]

There is one area of concern with noopept though — it can often lead to headaches due to choline-depletion. To counteract this, it's advised to often pair Noopept with a Choline product, like Alpha GPC or Citicoline, to avoid any sort of headache or "brain fog" that may occur when consuming standard doses of Noopept.

Dosing:

Start at 10mg. Some users may like 20mg at a time, but never go above 30mg. Noopept XT is a standalone capsule that has 10mg per cap, so you can customize this.

Vinpocetine

A less commonly encountered brain booster, vinpocetine can still be found in some of the more "all-inclusive" type products, such as Rich Piana's Mentality. Vinpocetine is an alkaloid compound found in Periwinkle that has shown promise as a neuroprotectant ingredient. It's generally thought of as a nootropic due to its ability to improve both short and long-term memory, as well as increase alertness.

Vinpocetine's cognitive-enhancing effects can mostly be attributed to its ability to enhance blood flow to the brain[56,57,58,59], which has garnered it the nickname of "Viagra for the brain" according to one study.[57]

This increased blood flow also delivers more nutrients to the brain which elevates awareness, focus, and most importantly, reaction speed.[60]

Huperzine A

Often displayed on ingredient panels as "toothed clubmoss extract" or Chinese Club moss, Huperzine A is a great nootropic compound that prolongs the lifespan of acetylcholine in the brain by inhibiting acetylcholinesterase, the enzyme used to break down acetylcholine. This action ultimately makes Huperzine an indirect booster of acetylcholine levels[61], in contrast to choline based ingredients which directly elevate acetylcholine production.

Additionally, huperzine protects the brain against glutamine[62], a.k.a. "the neuron death molecule" and it may even help generate new brain cells (making it neurogenerative).[63]

Dosing:

50mcg is the most common dose, as it's an extremely expensive ingredient. However, once you start getting into 100-200mcg doses, things get a lot more interesting. Side effects can start occurring at higher doses though, so it's one of those ingredients that not everyone ends up loving. Most people do, though.

Bacopa Monnieri

Bacopa monnieri is an Ayurvedic herb traditionally used for enhancing cognitive function and longevity. In Hindu medicine, referred to as Brahmi, bacopa was used to treat a number of conditions ranging from insomnia to depression to even schizophrenia.[64]

Several research trials have shown that Bacopa Monnieri improves memory and attention.[65,66,67] It's even been purported that Bacopa works synergistically with caffeine to control spikes in dopamine levels, but this hasn't been confirmed yet by any human or animal studies.

This is a very calming ingredient that we love when paired with higher-stimmed products. A good example of its effectiveness is with one of the top gaming supplements, Elix1r by Olympus Labs.

Creatine Monohydrate

No, this isn't a mistake. The greatest proven natural muscle builder of all time, is also a powerful brain "muscle-builder" as well! It's pretty well known, that the cells within skeletal muscle require energy; this energy is supplied via the creatine/phosphocreatine system.[74] The creatine/phosphocreatine system has also adapted to supply the various energy requirements for different types of brain cells.[75]

So how does this make us smarter?

A double-blind, placebo-controlled, crossover trial involving 45 young adults tested the whether consuming 5g of creatine monohydrate daily showed any significant improvement in mental processing speed or intelligence. At the end of the 6 week trial, the group receiving creatine showed greater working memory and intelligence (Raven's Advanced Progressive Matrices), both tasks that require speed of processing, compared to the group not receiving the creatine treatment.[76]

So, not only does creatine enhance your physical workouts, it also amps up your brain's processing capabilities and memory function! Two things that can come in handy during an intense gaming session!

Adaptogens

Adaptogens are the ultimate in natural "bio-regulators" – they help bring things up that have been down, and help bring down things that have been too high up. The best of them seem magical, and they're great to take when trying to get over stimulants during a stim-break.

Our favorites:

Rhodiola Rosea

Rhodiola Rosea has a long history as an adaptogen dating back to its initial uses in Sweden and Russia. It's one of the preeminent adaptogens to help the body deal with all sorts of physical and emotional stressors.

In general, adaptogens "Increase the availability of energy during the day, reduce stressed feelings, increase endurance, and increase mental alertness."[68] Furthermore, rhodiola stimulates the neurotransmitter systems for norepinephrine, dopamine, serotonin and short-term acetylcholine production which go a long way to improving cognitive functioning and memory storage.[69]

Being frank, Rhodiola is our favorite herb; it's great to take (especially alongside ashwagandha below) when you're a bit down in the dumps. It's effects are less noticeable when stacked with a ton of other stims, so be aware of that from the get-go.

Nevertheless, we flat out love this stuff on a slow, dumpy day.

Ashwagandha

Ashwagandha, a.k.a. Withania somnifera, is another wildly popular Ayurvedic herb that's occasionally referred to as "Smell of Horse." Similar to Rhodiola, Ashwagandha is a potent adaptogen in its own right used to combat feelings of anxiety and stress.[70]

Further expounding on the stress-relieving qualities of Ashwagandha, it's also been shown to lower cortisol levels in the body.[71] As you're well aware, cortisol is a rather nasty hormone in the body that not only wreaks havoc on your mental state, but can also adversely affect muscle gains and encourage fat storage….nothing we ever want!

You'll also notice certain Ashwagandha extracts, such as the patented KSM-66, which is a premium quality extract used by some of the best products in the game.

Schisandra

Schisandra chinensis has been used for eons, dating back to Ancient Chinese medicine where it was used for an assortment of respiratory illnesses. It gained prominent fot is role as an adaptogen in the original Jack3d (where it was originally labeled as "Schizandrol A").[72]

Aside from stress reduction, schisandra also acts as a vasodilator, which helps increase blood flow and nutrient delivery in the body.[73] Greater nutrient delivery and blood flow can enhance reaction speed and alertness, while also combating fatigue and brain fog, two things that can creep in on you during prolonged gaming sessions.
[This marks the end of the gaming supplement ingredient section. You can click the back button to go back to your last spot.]
Thank you so much for reading. We hope you learned a thing or two, and now realize that when someone says "supplements don't work", there's mountains of evidence proving otherwise – so long as they use the right ingredients in the right doses. For further proof, see our sources cited below.
– Team PricePlow
Gaming Supplement - Best Deals and Price Drop Notifications
Get Price Alerts
No spam, no scams.
Like this Post? We have more on the way…
PricePlow is a price comparison site that asks one simple question: is this worth it?
The honest truth lives here. Follow us on social media below:
References
Mueller, Saira; "eSports Drug Testing Update: ESL Announces List Of Banned Substances Including Adderall, Cocaine, Pot, Steroids And More"; International Business Times; August 12, 2015; http://www.ibtimes.com/esports-drug-testing-update-esl-announces-list-banned-substances-including-adderall-2050245
Backhouse SH, et al; "Caffeine ingestion, affect and perceived exertion during prolonged cycling";Appetite; 2011; http://www.ncbi.nlm.nih.gov/pubmed/21605608
Tarnopolsky M, Cupido C; "Caffeine potentiates low frequency skeletal muscle force in habitual and nonhabitual caffeine consumers"; J Appl Physiol.; 2000; http://www.ncbi.nlm.nih.gov/pubmed/11053318
Van Baak MA, Saris WH; "The effect of caffeine on endurance performance after nonselective beta-adrenergic blockade"; Med Sci Sports Exerc; 2000; http://www.ncbi.nlm.nih.gov/pubmed/10694138
Paton CD, Lowe T, Irvine A; "Caffeinated chewing gum increases repeated sprint performance and augments increases in testosterone in competitive cyclists"; Eur J Appl Physiol; 2010; http://www.ncbi.nlm.nih.gov/pubmed/20737165
Pasman, W; "The effect of different dosages of caffeine on endurance performance time"; Department of Human Biology, University of Limburg; 1995; http://www.ncbi.nlm.nih.gov/pubmed/7657415
Desbrow, B; "The effects of different doses of caffeine on endurance cycling time trial performance"; School of Public Health, Research Centre for Clinical and Community Practice Innovation, Griffith Health Institute, Griffith University; 2012; http://www.ncbi.nlm.nih.gov/pubmed/22142020
Freedman, Neal, et al; "Association of Coffee Drinking with Total and Cause-Specific Mortality"; The New England Journal of Medicine; 366:1891-1904; 2012; Retrieved from http://www.nejm.org/doi/full/10.1056/NEJMoa1112010
Creative Compounds; Infinergy; Retrieved from http://www.creativecompounds.com/exclusive-ingredients.php#infinergy
Li, J.S., M. Chen, and Z.C. Li. "Identification and Quantification of Dimethylamylamine in Geranium by Liquid Chromatography Tandem Mass Spectrometry." Analytical Chemistry Insights 7 (2012): 47–58; Retrieved from http://www.ncbi.nlm.nih.gov/pmc/articles/PMC3422085/
Ping et al; "A study on the chemical constituents of geranium oil"; Journal of Guizhou Institute of Technology; 1996; 25(1):82-85
Fleming, Heather L., Patricia L. Ranaivo, and Paul S. Simone; "Analysis and Confirmation of 1,3-DMAA and 1,4-DMAA in Geranium Plants Using High Performance Liquid Chromatography with Tandem Mass Spectrometry at Ng/g Concentrations"; Analytical Chemistry Insights 7 (2012): 59–78; Retrieved from http://www.ncbi.nlm.nih.gov/pmc/articles/PMC3512447/
PricePlow Blog; DMAA Lawsuit Updates; August 7, 2015
McCarthy CG, Farney TM, Canale RE et al; "A Finished Dietary Supplement Stimulates Lipolysis and Metabolic Rate in Young Men and Women"; Nutrition and Metabolic Insights 2012:5 23-31; Available at https://blog.priceplow.com/wp-content/uploads/a-finished-dietary-supplement-stimulantes-lipolysis-and-metabolic-rate-in-young-men-and-women.pdf
McCarthy CG, Canale RE, Alleman Jr. RJ et al; "Biochemical and Anthropometric Effects of a Weight Loss Dietary Supplement in Healthy Men and Women"; Nutrition and Metabolic Insights 2012:5 13-22; Available at https://blog.priceplow.com/wp-content/uploads/biochemical-and-anthropometric-effects-of-a-weight-loss-dietary-supplement-in-healthy-men-and-women.pdf
Farney TM, McCarthy, CG, Canale R et al.; "Hemodynamic and Hematologic Profile of Healthy Adults Ingesting Dietary Supplements Containing 1,3-Dimethylamylamine and Caffeine"; Nutrition and Metabolic Insights; 2012:5 1-12; Available at https://blog.priceplow.com/wp-content/uploads/hemodynamic-and-hematologic-profile-of-healthy-adults-ingesting-dietary-supplements-containing-1-3-dimethylamylamine-and-caffeine.pdf
Paul N. Whitehead, Brian K. Schilling, Tyler M. Farney, Richard J. Bloomer; "Impact of a Dietary Supplement Containing 1,3-Dimethylamylamine on Blood Pressure and Bloodborne Markers of Health: a 10-Week Intervention Study"; Nutrition and Metabolic Insights; 2012; Available at https://blog.priceplow.com/wp-content/uploads/impact-of-a-dietary-supplement-containing-1-3-dimethylamylamine-on-blood-pressure-and-bloodborne-markers-of-health-a-10-week-intervention-study.pdf
Bloomer RJ, Schilling BK, Whitehead PN et al; "Safety profile of a dietary supplement containing 1,3-dimethylamylamine: a 10-week intervention study"; Nutrition and Metabolic Insights (In Press).
Bloomer RJ, McCarthy CG, Farney TM et al.; "Effect of caffeine and 1,3-dimethylamylamine on exercise performance and blood markers of lipolysis and oxidative stress in trained men and women." J Caffeine Res (In Press); Retrieved from http://online.liebertpub.com/doi/abs/10.1089/jcr.2011.0019
Schilling, Brian, et al.; "Physiological and pharmacokinetic effects of oral 1,3-dimethylamylamine administration in men"; BMC Pharmacology and Toxicology; 2013; Retrieved from http://bmcpharmacoltoxicol.biomedcentral.com/articles/10.1186/2050-6511-14-52
Col John Lammie; Report of the Department of Defense 1,3 Dimethylamylamine (DMAA) Safety Review Panel; Department of Defense; June 2013; Retrieved from http://hprc-online.org/dietary-supplements/files/ReportoftheDoDDMAASafetyReviewPanel2013.pdf
Bloomer RJ, Harvey IC, Farney TM et al; "Effects of 1,3-dimethylamylamine and caffeine alone or in combination on heart rate and blood pressure in healthy men and women."; Phys Sportsmed. 2011 Oct;39(3):111-120; Retrieved from http://www.ncbi.nlm.nih.gov/pubmed/22030947 (original article archived at https://web.archive.org/web/20111102174432/http://www.physsportsmed.org/doi/10.3810/psm.2011.09.1927)
Ismet, Ara, et al; "Evaluation of Antimicrobial Properties of Two Different Extracts of Juglans regia Tree Bark and Search for Their Compounds Using Gas Chromatography-Mass Spectrum"; International Journal of Biology; Vol. 5, No. 2; 2013; Retrieved from http://www.ccsenet.org/journal/index.php/ijb/article/view/25651/15862
Arkhipov A, Sirdaarta J, Matthews B, Cock I; "Metabolomic Profiling of Kigelia africana Extracts with Anti-Cancer Activity by High Resolution Tandem Mass Spectroscopy"; Pharmacognosy Communications 4(4):10-32;·October 2014; http://www98.griffith.edu.au/dspace/bitstream/handle/10072/64248/98347_1.pdf
Millan, M; "The role of monoamines in the actions of established and novel antidepressant agents: a critical review"; European Journal of Pharmacology; 500(1): 371-384; 2004. Retrieved from http://www.sciencedirect.com/science/article/pii/S0014299904007472
Fleckenstein, A., Volz, T., Riddle, E., Gibb, J., & Hanson, G; "New Insights into Mechanism of Action of Amphetamines"; Annual review of Pharmacology and Toxicology; 47: 681-698; 2007. Retrieved from http://www.annualreviews.org/doi/abs/10.1146/annurev.pharmtox.47.120505.105140
Wise, R., & Bozarth, M; "Brain Mechanism of Drug Reward and Euphoria"; Journal of Psychiatric Medicine, 3(4): 445-460; 1985. Retrieved from http://www.ncbi.nlm.nih.gov/pubmed/2893431
Hedman, K; Phenethylamines from Eria Jarensis Ames; Acta Chemica Scandinavica, Volume 23; 1969; Retrieved from http://actachemscand.org/pdf/acta_vol_23_p3261.pdf
Cauli, O; "Subchronic caffeine exposure induces sensitization to caffeine and cross-sensitization to amphetamine ipsilateral turning behavior independent from dopamine release"; Department of Toxicology and Centre of Excellence for Neurobiology of Dependence, University of Cagliari; 2008; http://www.ncbi.nlm.nih.gov/pubmed/12865902
Li WX, et al.; "Theacrine, a purine alkaloid obtained from Camellia assamica var. kucha, attenuates restraint stress-provoked liver damage in mice."; J Agric Food Chem.; 2013; http://www.ncbi.nlm.nih.gov/pubmed/23678853
Feduccia A, et al; "Locomotor activation by theacrine, a purine alkaloid structurally similar to caffeine: involvement of adenosine and dopamine receptors"; Pharmacol Biochem Behav; 2012; http://www.ncbi.nlm.nih.gov/pubmed/22579816
Sale, C, et al; "A multi-ingredient supplement containing Advantra Z increased energy production and fat oxidation"; International Journal of Obesity; 1-10; 2006; http://www.advantraz.com/advz/Studies2011/Efficacy/E5%20Sale%2006.pdf
Kalman, Douglas, et al; "A multi-ingredient product containing Advantra Z reduced fatigue and curbed appetite in overweight adults without serious adverse events"; Miami Research Associates; http://www.advantraz.com/advz/Studies2011/Efficacy/E12%20Kalman%202003.pdf
Haller, Christine; "Exercise was easier 83% of the time – and no significant adverse events occurred – following use of a performance-enhancing dietary supplement containing Advantra Z"; Human Pharmacology of a Performance-Enhancing Dietary Supplement Under Resting and Exercise Conditions – Haller, University of California, San Francisco, British Journal of Clinical Pharmacology; http://www.advantraz.com/advz/Studies2011/Efficacy/E3%20Haller%200308.pdf
Ostojic, SM; "Yohimbine: the effects on body composition and exercise performance in soccer players"; Research in Sports Medicine; October-December 2006; http://www.ncbi.nlm.nih.gov/pubmed/17214405
Mizuki Y, et al; "Differential effects of noradrenergic drugs on anxiety and arousal in healthy volunteers with high and low anxiety"; Prog Neuropsychopharmacol Biol Psychiatry; 1996; http://www.ncbi.nlm.nih.gov/pubmed/9004342
Szemeredi, K; "Simultaneous measurement of plasma and brain extracellular fluid concentrations of catechols after yohimbine administration in rats"; Hypertensive-Endocrine Branch, National Heart, Lung, and Blood Institute; 1991; http://www.ncbi.nlm.nih.gov/pubmed/2054662
Cameron, O; "Effects of yohimbine on cerebral blood flow, symptoms, and physiological functions in humans"; Department of Psychiatry, University of Michigan Medical Center; 2000; http://www.ncbi.nlm.nih.gov/pubmed/10949101
Park, C; "Effects of higenamine on isolated heart adrenoceptor of rabbit"; Arch Int Pharmacodyn Ther. 1984 Feb;267(2):279-88; Retrieved from http://www.ncbi.nlm.nih.gov/pubmed/6712361
Bogard, B; "Effects on Peripheral and Central Blood Pressure of Cocoa With Natural or High-Dose Theobromine"; Hypertension; November 2010; Retrieved from http://hyper.ahajournals.org/content/56/5/839.full.pdf
Poly, Coreyann et al; "The Relation of Dietary Choline to Cognitive Performance and White-Matter Hyperintensity in the Framingham Offspring Cohort"; The American Journal of Clinical Nutrition 94.6 (2011): 1584–1591; https://www.ncbi.nlm.nih.gov/pmc/articles/PMC3252552/
Ziegenfuss, Tim, Jamie Landis, and Jennifer Hofheins; "Acute Supplementation with Alpha-Glycerylphosphorylcholine Augments Growth Hormone Response To, and Peak Force Production During, Resistance Exercise"; Journal of the International Society of Sports Nutrition 5.Suppl 1; 2008; http://www.ncbi.nlm.nih.gov/pmc/articles/PMC3313098/
Ceda, G; "Alpha-Glycerylphosphorylcholine administration increases the GH responses to GHRH of young and elderly subjects"; Hormone and Metabolic Research; 1992 Mar; 24(3):119-21; http://www.ncbi.nlm.nih.gov/pubmed/1577400
Canal, N, et al; "Effect of L-alpha-glyceryl-phosphorylcholine on amnesia caused by scopolamine"; International Journal of Clinical Pharmacology, Therapy, and Toxicology; 1991 Mar; 29(3):103-7; http://www.ncbi.nlm.nih.gov/pubmed/2071257
Bellar D, LeBlanc NR, Campbell B; "The effect of 6 days of alpha glycerylphosphorylcholine on isometric strength"; J Int Soc Sports Nutr. 2015; 12(1):42; http://www.jissn.com/content/12/1/42
Banderet LE, Lieberman HR; "Treatment with tyrosine, a neurotransmitter precursor, reduces environmental stress in humans"; Brain Res Bull; 1989; http://www.ncbi.nlm.nih.gov/pubmed/2736402
Deijen JB, Orlebeke JF; "Effect of tyrosine on cognitive function and blood pressure under stress"; Brain Res Bull; 1994; http://www.ncbi.nlm.nih.gov/pubmed/8293316
Dollins AB, et al; L-tyrosine ameliorates some effects of lower body negative pressure stress; Physiol Behav; 1995; http://www.ncbi.nlm.nih.gov/pubmed/7716196
Forsgren, S; "Novel information on the non-neuronal cholinergic system in orthopedics provides new possible treatment strategies for inflammatory and degenerative diseases"; Orthop Rev (Pavia); 2009; http://www.ncbi.nlm.nih.gov/pmc/articles/PMC3143960/
Vermeulen, RC, et. al; "Exploratory open label, randomized study of acetyl- and propionylcarnitine in chronic fatigue syndrome"; Psychosomatic Medicine; March-April 2004; http://www.ncbi.nlm.nih.gov/pubmed/15039515
Sachan DS, Hongu N; "Increases in VO2max and metabolic markers of fat oxidation by caffeine, carnitine, and choline supplementation in rats"; J Nutr Biochem; 2000; http://www.ncbi.nlm.nih.gov/pubmed/11120451
Ostrovskaya et al; "The nootropic and neuroprotective proline-containing dipeptide noopept restores spatial memory and increases immunoreactivity to amyloid in an Alzheimer's disease model; Journal of psychopharmacology, 21(66): 611-619; 2002; Retreived from http://www.ncbi.nlm.nih.gov/pubmed/17092975
Martinez, J., & Derrick, B. (1996). Long term Potentiation and Learning. Annual Review of Psychology, 47(1): 173-203. Retrieved from http://www.annualreviews.org/doi/abs/10.1146/annurev.psych.47.1.173
Lee, K et al. (2003). Phosphorylation of the AMPA receptor GluR1 subunity is required for the synaptic plasticity and retention of spatial memory. Cell Press, 112(5): 631-643. Retrieved from http://www.sciencedirect.com/science/article/pii/S0092867403001223
Uyanaev, A., & Fisenko, V. (2006). Studies of Long-Term Noopept and Afobazol Treatment in Rats with Learned Helplessness Neurosis. Bulletin of Experimental Biology and Medicine,142(2): 167-169. Retrieved from http://www.ncbi.nlm.nih.gov/pubmed/17369939
Jha MK., et al.; International Journal of Pharmaceutical Sciences and Research; "VINPOCETINE: A SMART DRUG AND A SMART NUTRIENT: A REVIEW"; October 2011; http://ijpsr.com/bft-article/vinpocetine-a-smart-drug-and-a-smart-nutrient-a-review/
Valikovics A., et al.; Ideggyogyaszati szemle.; "Study of the effects of vinpocetin on cognitive functions"; March 2012; http://www.ncbi.nlm.nih.gov/pubmed/23136730
Valikovics A.; Ideggyogyaszati szemle; "Investigation of the effect of vinpocetine on cerebral blood flow and cognitive functions"; July 2007; http://www.ncbi.nlm.nih.gov/pubmed/17713111
Szapary L., et al.; Ideggyogyaszati Szemle; "Vinpocetin in neurological diseases"; November 2012; http://www.ncbi.nlm.nih.gov/pubmed/23289173
McDaniel MA., et al.; Nutrition; "Brain-specific" nutrients: a memory cure?"; November-December 2003; http://www.ncbi.nlm.nih.gov/pubmed/14624946
Zhao, Q; "Effects of huperzine A on acetylcholinesterase isoforms in vitro: comparison with tacrine, donepezil, rivastigmine and physostigmine"; State Key Laboratory of Drug Research, Shanghai Institute of Materia Medica, Shanghai Institutes for Biological Sciences, Chinese Academy of Sciences; 2002; http://www.ncbi.nlm.nih.gov/pubmed/12445575
Ved, H; "Huperzine A, a potential therapeutic agent for dementia, reduces neuronal cell death caused by glutamate"; Division of Biochemistry, Walter Reed Army Institute of Research; 1997; http://www.ncbi.nlm.nih.gov/pubmed/9141073
Ma, T; "Huperzine A promotes hippocampal neurogenesis in vitro and in vivo"; State Key Laboratory of Biomembrane and Membrane Biotechnology, School of Life Sciences, Tsinghua University; 2013; http://www.ncbi.nlm.nih.gov/pubmed/23454433
NYU Langone Medical Center; "Brahmi"; Updated August 2013; http://www.med.nyu.edu/content?ChunkIID=104655
Stough C., et al.; Phytotherapy Research; "Examining the nootropic effects of a special extract of Bacopa monniera on human cognitive functioning: 90 day double-blind placebo-controlled randomized trial"; December 2008; http://www.ncbi.nlm.nih.gov/pubmed/18683852
Kongkeaw C., et al.; "Meta-analysis of randomized controlled trials on cognitive effects of Bacopa monnieri extract"; Journal of Ethnopharmacology; January 2014; http://www.ncbi.nlm.nih.gov/pubmed/24252493
Stough C., et al; "Examining the cognitive effects of a special extract of Bacopa monniera (CDRI08: Keenmnd): a review of ten years of research at Swinburne University"; Journal of Pharmacy & Pharmaceutical Sciences; 2013; http://www.ncbi.nlm.nih.gov/pubmed/23958194
Khanum F., et. al.; "Rhodiola rosea: A versatile Adaptogen"; Comprehensive Reviews in Food Science and Food Safety; 2005; http://nutraxin.com.tr/pdf/RhodiolaRosea/Rhodiola_02.pdf
Shevtsov VA, et al; Phytomedicine; "A randomized trial of two different doses of Rhodiola rosea extract versus placebo and control of capacity for mental work"; 2003; http://www.ncbi.nlm.nih.gov/pubmed/12725561
Kulkarni SK, Dhir A; "Withania somnifera: an Indian ginseng"; Prog Neuropsychopharmacol Biol Psychiatry; 2008; http://www.ncbi.nlm.nih.gov/pubmed/17959291
Bhutani, K; "Effect of Symplocos racemosa Roxb. on gonadotropin release in immature female rats and ovarian histology"; Jouranl of Ethnopharmacology; http://www.ncbi.nlm.nih.gov/pubmed/15261983
Aslanyan, G; "Double-blind, placebo-controlled, randomised study of single dose effects of ADAPT-232 on cognitive functions"; Phytomedicine. 2010 Jun; 17(7):494-9; http://www.ncbi.nlm.nih.gov/pubmed/20374974
Tsi D, Tan A; "Evaluation on the combined effect of Sesamin and Schisandra extract on blood fluidity"; Bioinformation; 2008; http://www.ncbi.nlm.nih.gov/pubmed/18317575
Andres, RH, et al; "Functions and effects of creatine in the central nervous system"; Brain Research Bulletin; 76(4), 329-343; http://www.ncbi.nlm.nih.gov/pubmed/18502307
Hemmer, W., & Wallimann, T; "Functional aspects of creatine kinase in brain"; Developmental Neuroscience, 15(3-5), 249-260; 1993; http://www.ncbi.nlm.nih.gov/pubmed/7805577
Rae C, Digney AL, McEwan SR, Bates TC; "Oral creatine monohydrate supplementation improves brain performance: a double-blind, placebo-controlled, cross-over trial"; Proceedings of the Royal Society B: Biological Sciences; 2003; 270(1529):2147-2150; https://www.ncbi.nlm.nih.gov/pmc/articles/PMC1691485/pdf/14561278.pdf
Lai P, Naidu M, Sabaratnam V et al; "Neurotrophic Properties of the Lion's Mane Medicinal Mushroom, Hericium erinaceus (Higher Basidiomycetes) from Malaysia"; International Journal of Medicinal Mushrooms; 2013; 15(6):539-554; http://www.dl.begellhouse.com/journals/708ae68d64b17c52,034eeb045436a171,750a15ad12ae25e9.html
Wong K, Naidu M, David R, Bakar R, Sabaratnam V; "Neuroregenerative Potential of Lion's Mane Mushroom, Hericium erinaceus (Bull.: Fr.) Pers. (Higher Basidiomycetes), in the Treatment of Peripheral Nerve Injury (Review)"; International Journal of Medicinal Mushrooms; 2012; 14(5):427-446; http://www.dl.begellhouse.com/journals/708ae68d64b17c52,03ea8c440cfbb276,23c2fd3840f4e0c9.html
Lee, S; "Acute oral intake of a higenamine-based dietary supplement increases circulating free fatty acids and energy expenditure in human subjects"; Department of Health and Sport Sciences, Cardiorespiratory/Metabolic Laboratory, University of Memphis; 2013; http://www.ncbi.nlm.nih.gov/pubmed/24139127
Tsukiyama, M; "Beta2-adrenoceptor-mediated tracheal relaxation induced by higenamine from Nandina domestica Thunberg"; Faculty of Pharmacy, Musashino University; 2009; http://www.ncbi.nlm.nih.gov/pubmed/19468973