L-Glutamine

(Tag Archives)
Subscribe to PricePlow's Newsletter and L-Glutamine Alerts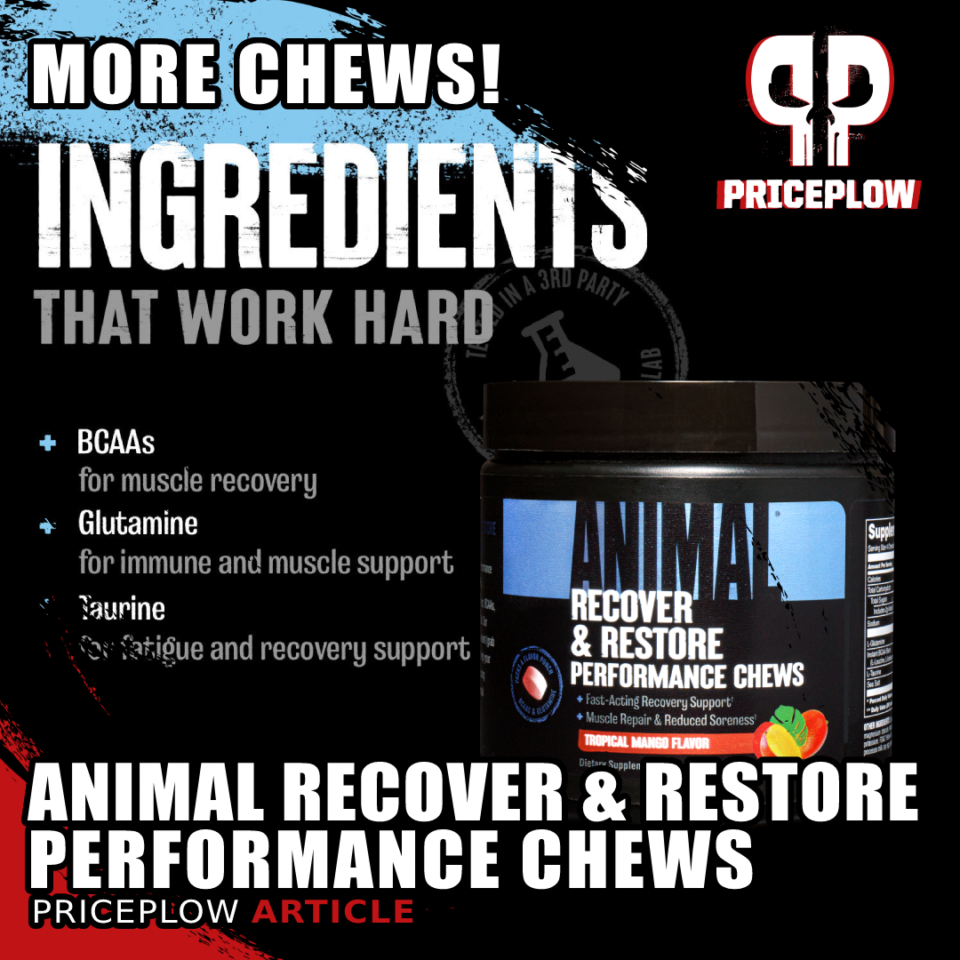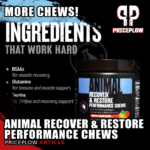 This past summer, we wrote an article about using Animal Creatine Chews to kick-start glycogen reload. We concluded that article saying, "So it sounds like we'll need some more Chews from Animal."
Well our requests have been answered — not only did we get Animal Energy Chews (each individual one with 25 milligrams of […]
Continue Reading →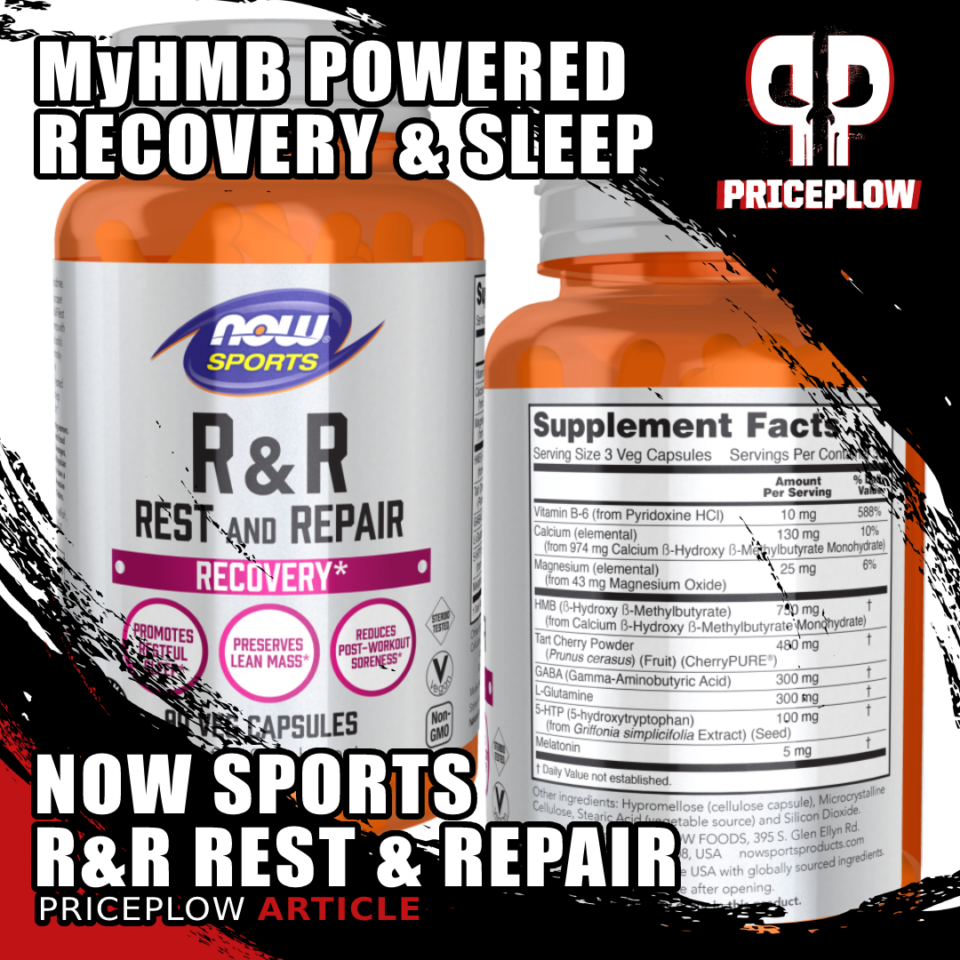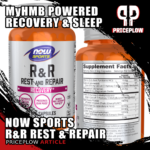 NOW Foods has been one of the biggest names in the nutritional supplement industry for decades. Although the company cut their teeth on impeccably-tested[1,2] single-ingredient supplements, in recent years we've seen NOW transition into designer, multi-ingredient formulas. This is especially true of NOW Sports, their sports nutrition brand.
Today we're going to talk about […]
Continue Reading →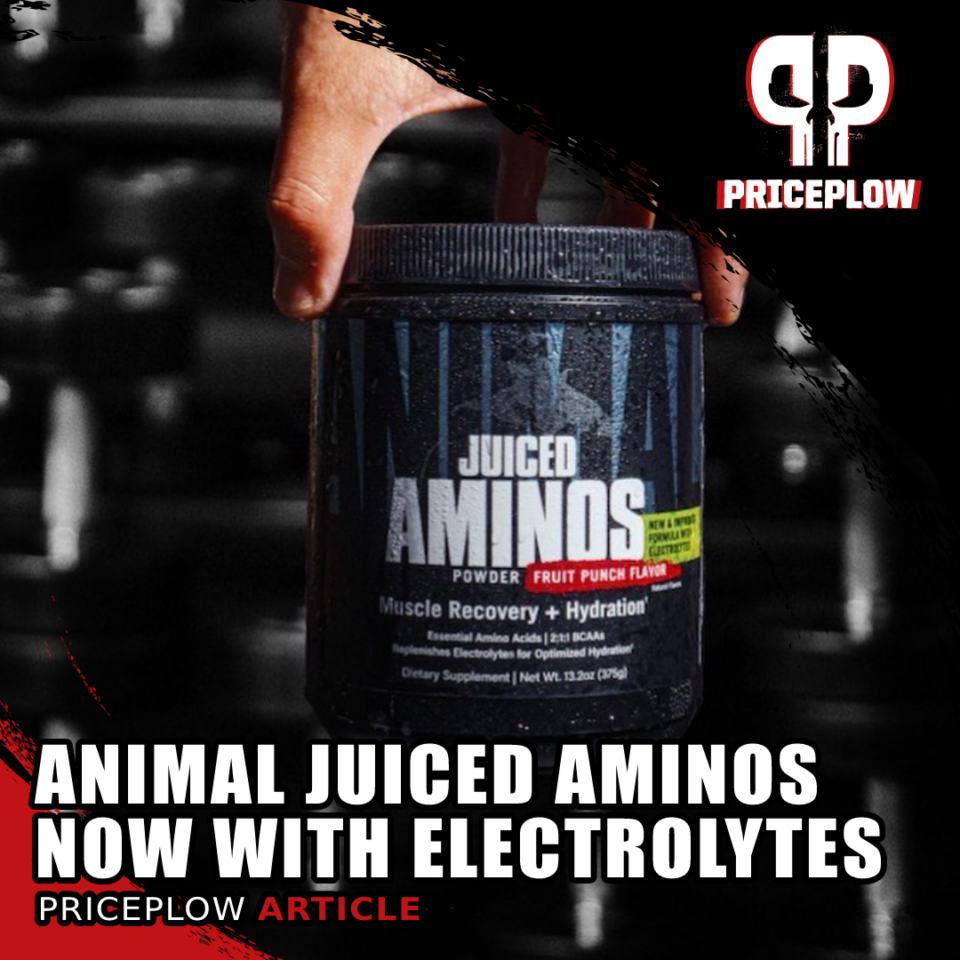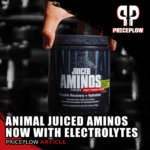 For decades, Animal Pak has been supporting athletes worldwide, with a massive "pak" of vitamins, minerals, and more meant for serious training. Over time, Universal Nutrition has expanded their Animal lineup, disclosing more and more of their formulas.
On the training side, some of our recent favorites include Animal Pump Pro, Animal Primal, […]
Continue Reading →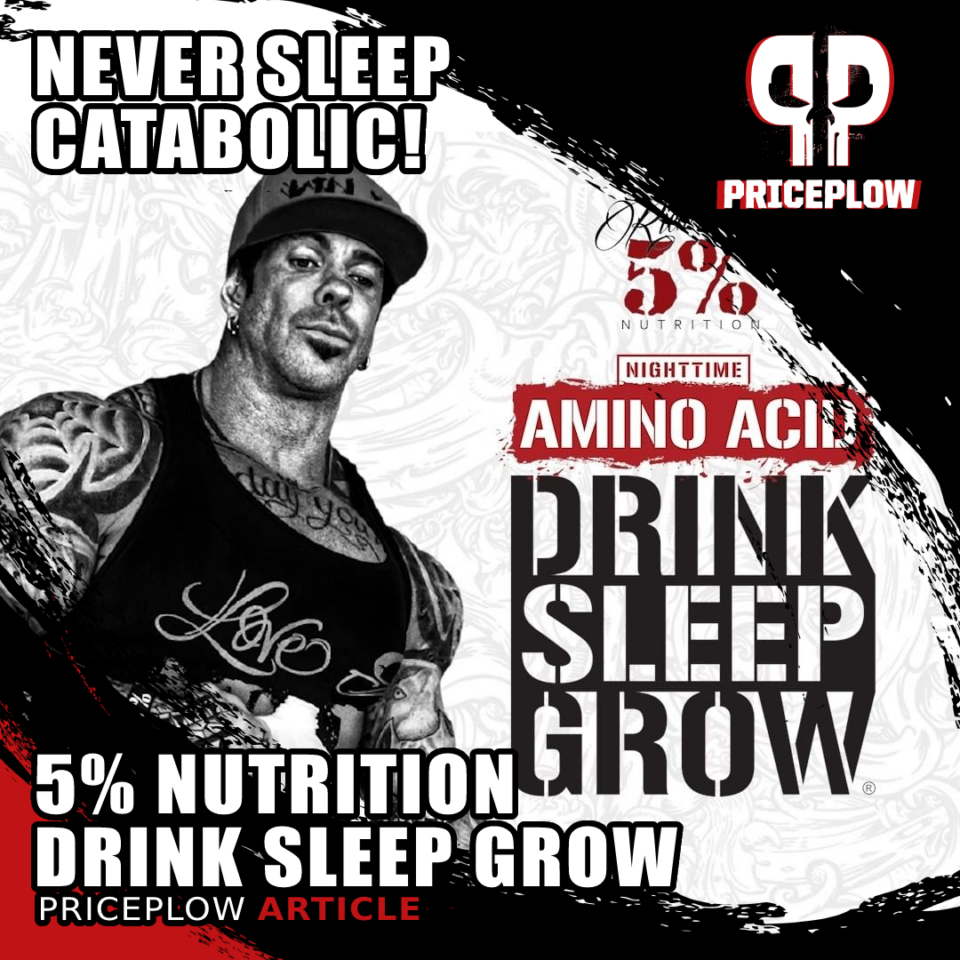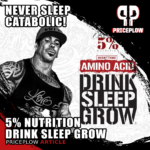 You spend a third of your life sleeping.
Don't you want to get the most out of it?
Legendary bodybuilder Rich Piana definitely would want you to.
His life was all about helping exceptional people achieve their goals, and become the best versions of themselves that they possibly could.
In his view, only about 5% […]
Continue Reading →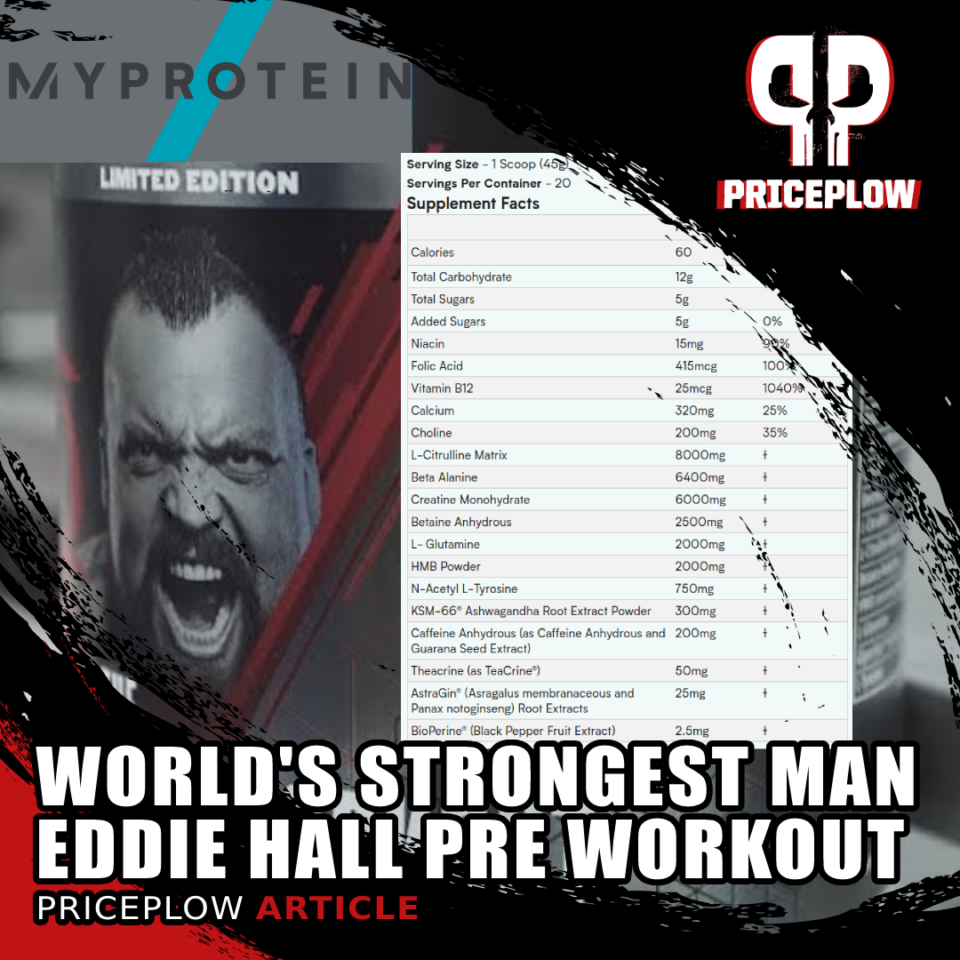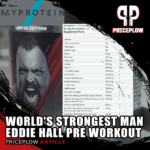 Wanna be the World's Strongest Man?
Pay attention: Myprotein is giving you your long-awaited shot at greatness with this special pre-workout formula developed in conjunction with Eddie Hall, the 2017 winner of the World's Strongest Man competition.
We've seen some awesome products come out of Eddie's collaboration with Myprotein already, such as the ALL-IN-ONE […]
Continue Reading →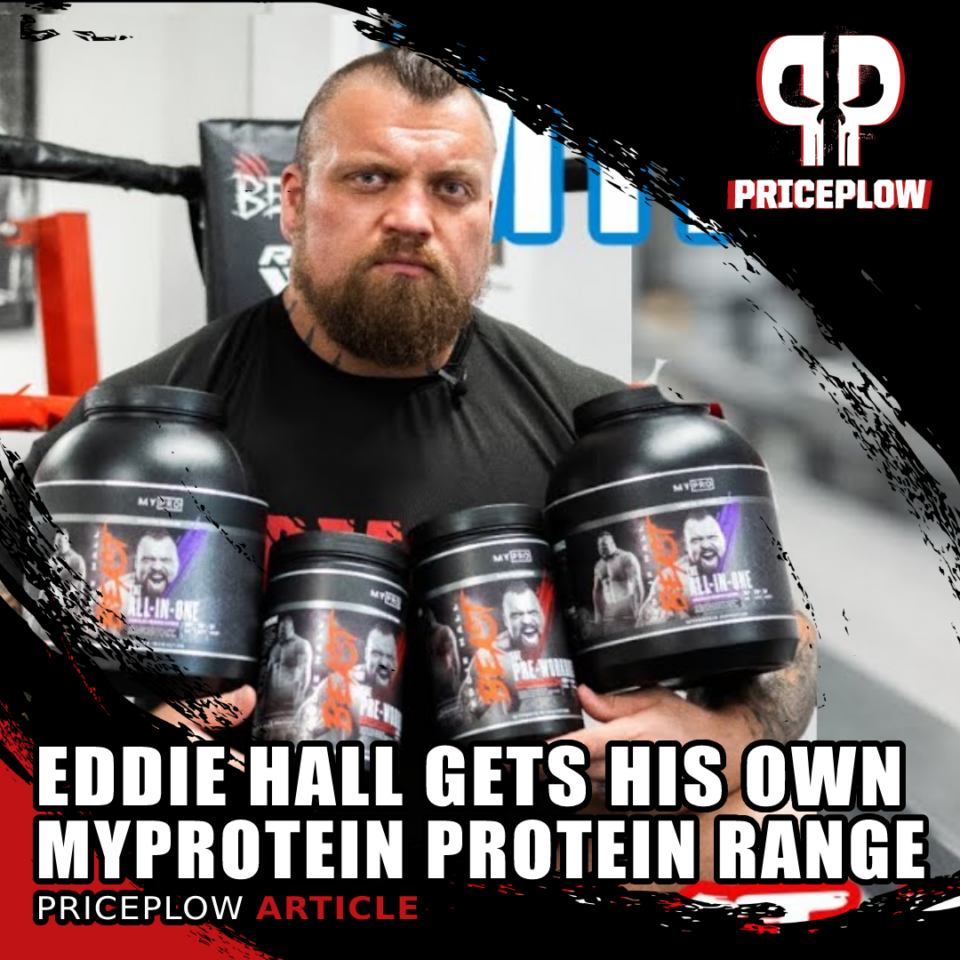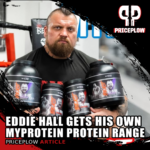 In November of 2021, Myprotein teamed up with world-class strongman Eddie Hall to bring some world-class full-strength supplements. They've launched with two supplements, the first being the Eddie Hall version of Myprotein's The Pre Workout (which you can compare against the original The Pre Workout) and Eddie Hall's The All-in-One Protein.
All-in-One Protein:[…]

Continue Reading →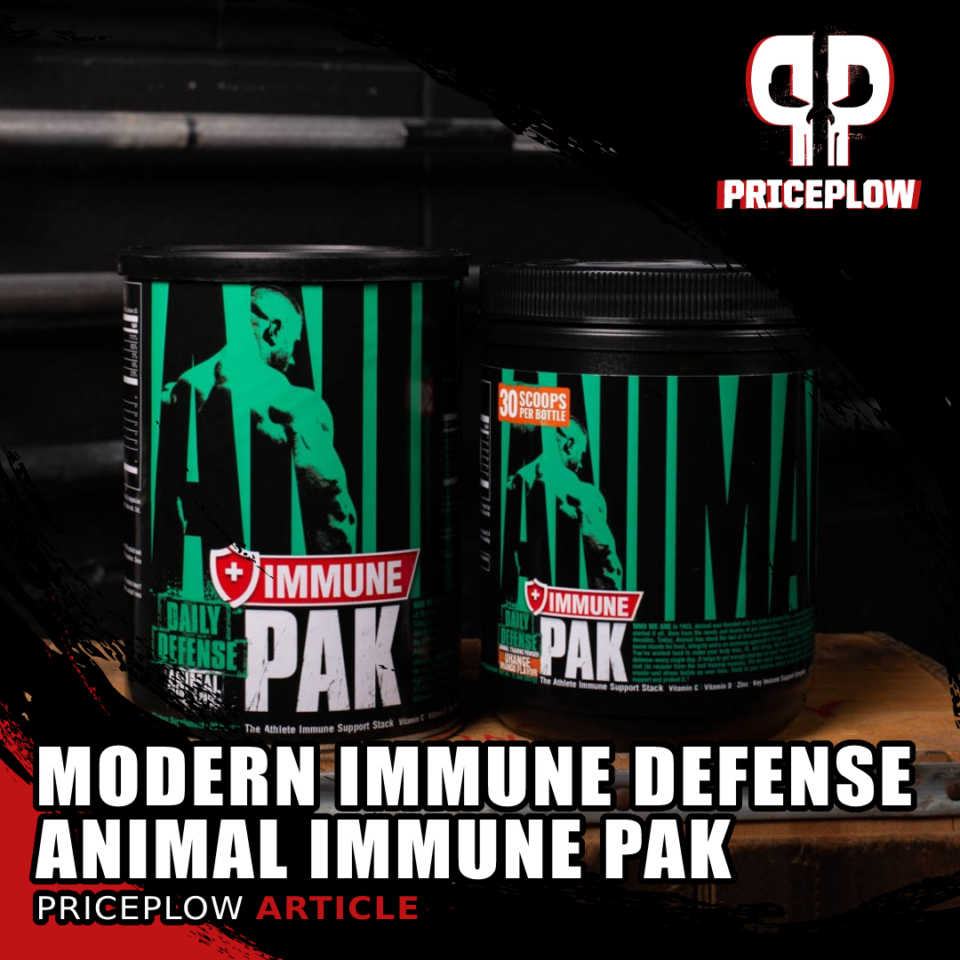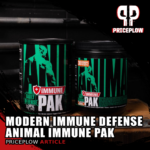 Animal Pak was founded in 1983 by Universal Nutrition and has grown to be one of the most iconic sports nutrition brands in the world. Originally, Animal Pak was simply a vitamin and mineral supplement pack that helped users hit their micronutrient intake. Today, Animal Pak is a supplement brand that offers numerous health and […]
Continue Reading →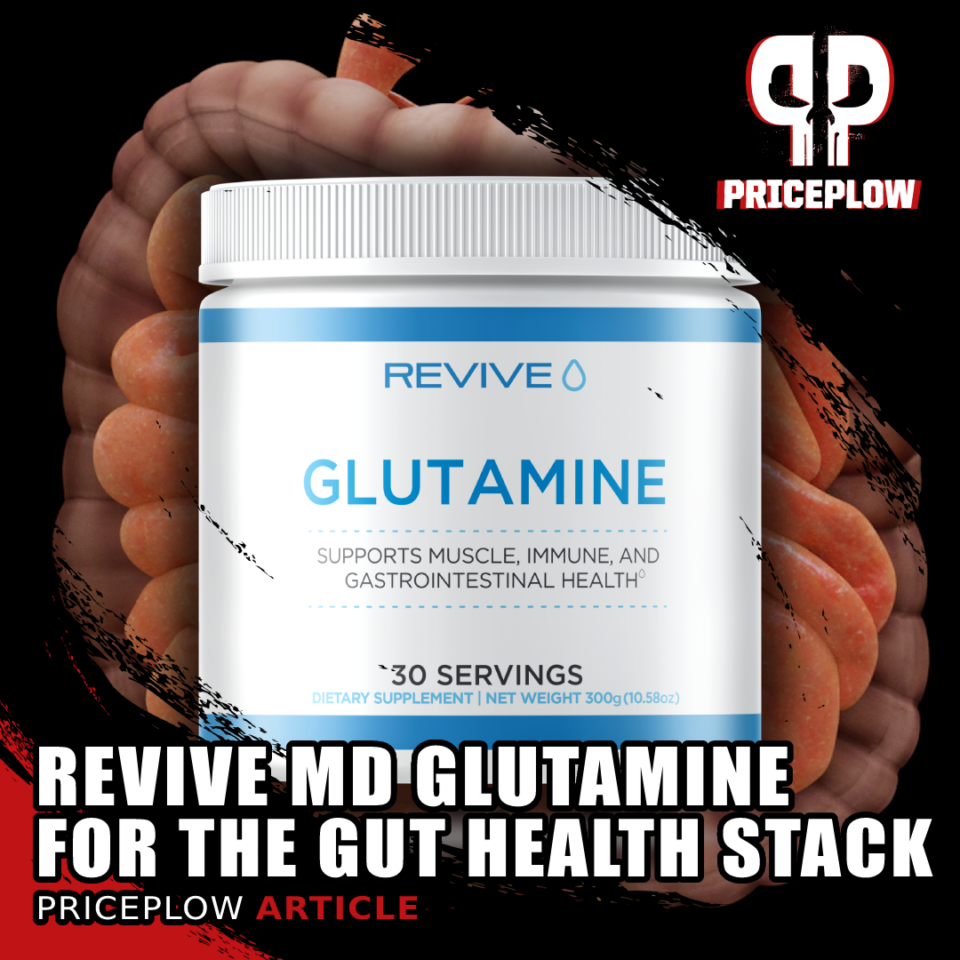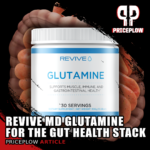 A few months ago, we wrote an article announcing Revive MD GI+, a gut health supplement formulated by Dr. Domenic Iacovone and Matt Jansen at Revive MD that brought a few unique ingredients to the table. Most notably, it contained N-acetyl-glucosamine, which we explored for its ability to heal intestinal lining — as […]
Continue Reading →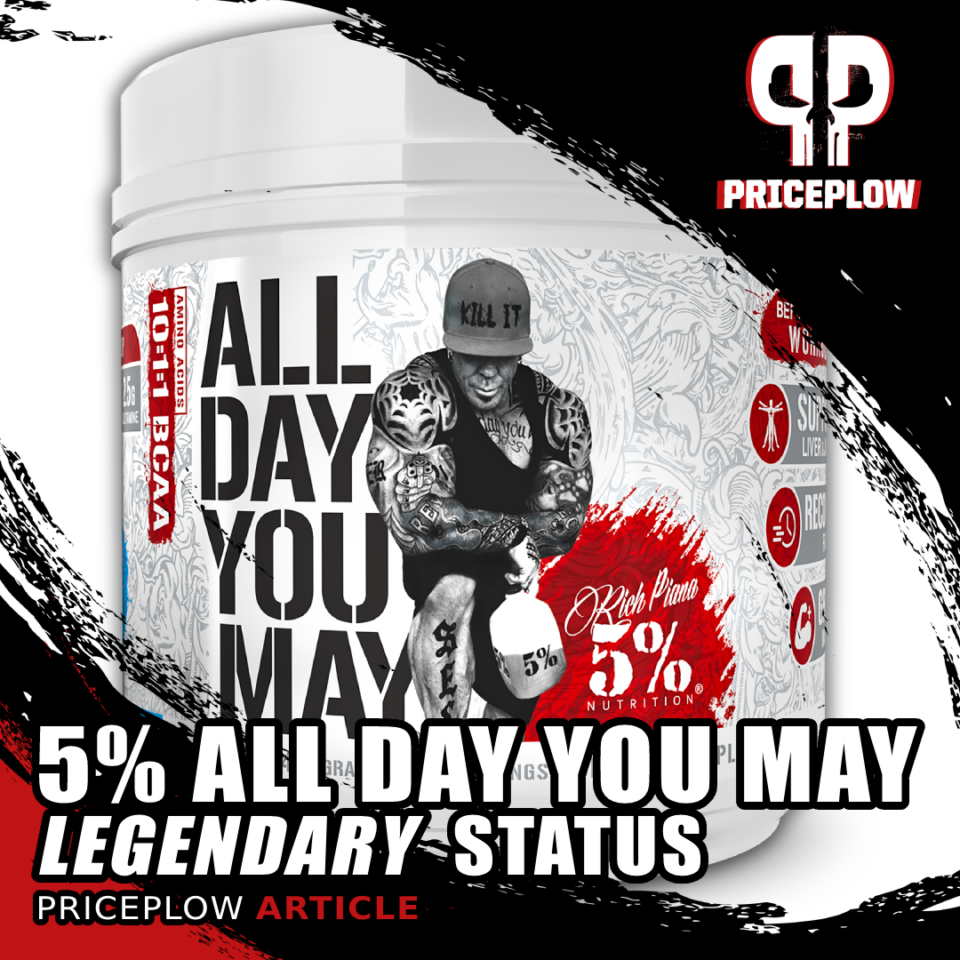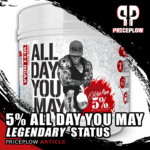 Over six years ago, we published our original article on one of the industry's most innovative amino acid supplements: Rich Piana's ALL DAY YOU MAY. This well-rounded amino acid formula took an entirely new spin on the category in multiple ways:
First, "ADYM" embraced the gym culture phenomenon of filling a milk jug with […]
Continue Reading →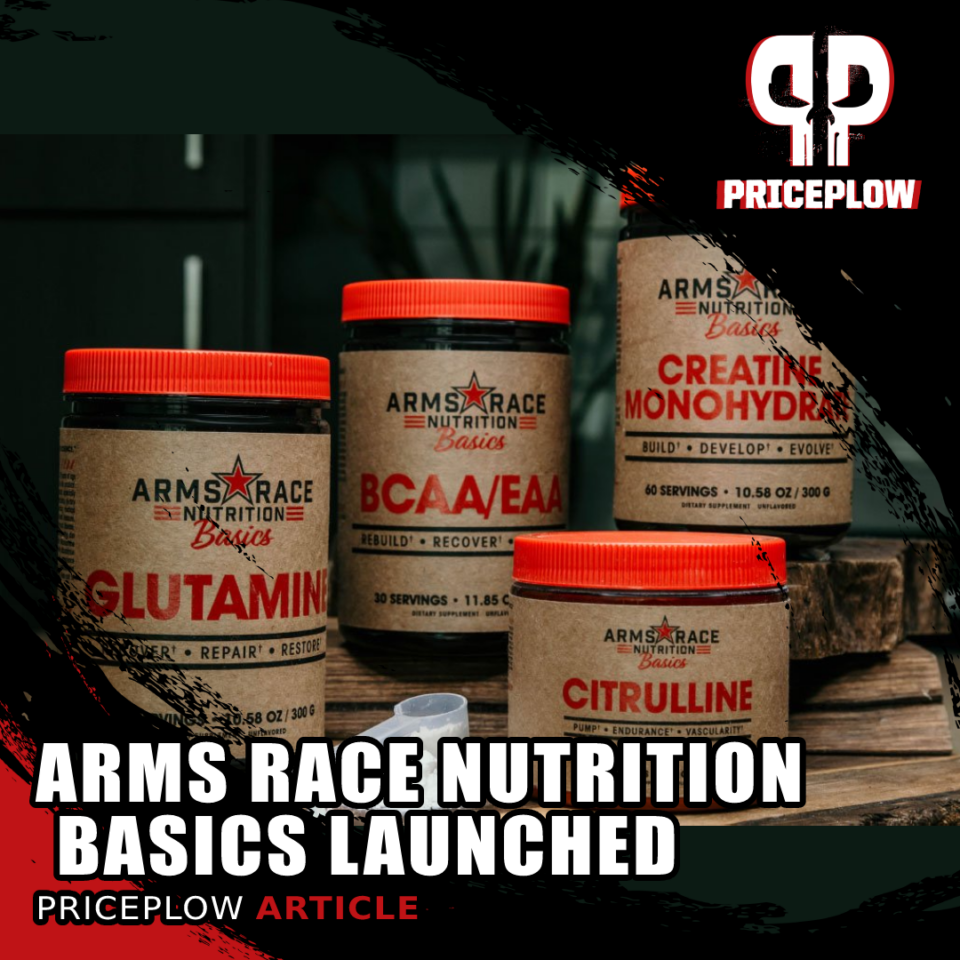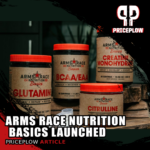 PricePlow has covered several supplements from Arms Race Nutrition, and each one is incredibly unique. For instance, the recently-released Immunity Greens brought some new clinically-backed immune-boosting ingredients to greens powders, and we've never seen a good-mood nootropic as potent as Arms Race Clarity.
Now Julian Smith, Doug Miller, and the rest of the "Arms […]
Continue Reading →