BCAA

(Tag Archives)

This page links to any post about BCAAs, or Branched Chain Amino Acids

Interested in what to try?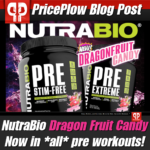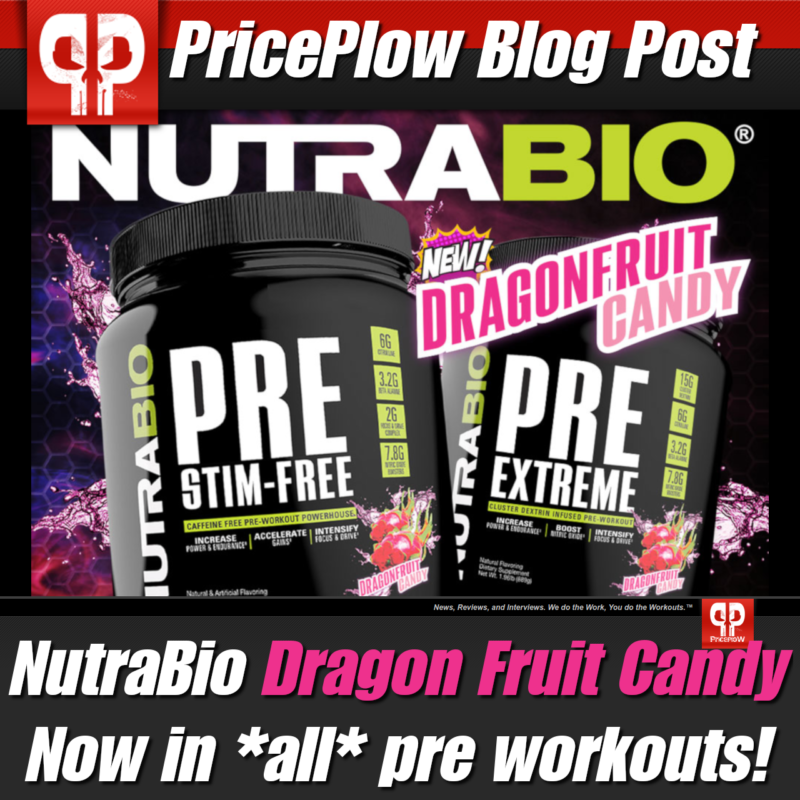 Note: This post has been updated with two new products: PRE Extreme and PRE Stim-Free!
When it comes to seriously-dosed training aids, there's one trusted and tested stack that cannot be defeated:
Pre-Workout:
NutraBio Pre Workout, PRE Extreme[…]

Continue Reading →

"NutraBio Dragon Fruit Candy Flavor System: Now in Six Supplements!"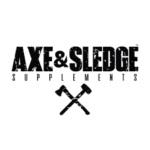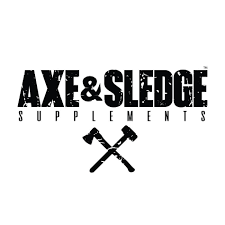 In early 2018, we heard rumblings that Seth Feroce was working on something top secret. We learned that it was Axe & Sledge, Seth's ferocious supplement brand. A year later, we come with an update:
Best known for his […]

Continue Reading →

"Seth Feroce Drops the Hammer with Axe & Sledge Supplements: An Update"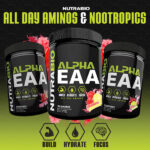 On March 1, 2019, NutraBio enhanced their amazing nootropic-enhanced essential amino acid supplement, Alpha EAA intra workout supplement with a third flavor system:
Strawberry Lemon Bomb!
Now, it's available in the rest of their "Sports Nutrition Series" of supplements:
NutraBio
[…]
Continue Reading →
"NutraBio Drops a Strawberry Lemon Bomb on all Sports Supplements"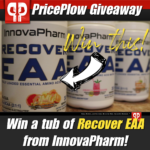 Are you stuck using the same old BCAA formula, and want to try a full spectrum of essential amino acids? But you don't want it to be any old EAA, it needs to be massively dosed…
Then you need to […]

Continue Reading →

"Monster EAA, Monster Giveaway: Win InnovaPharm's Recover EAA!"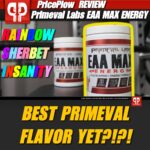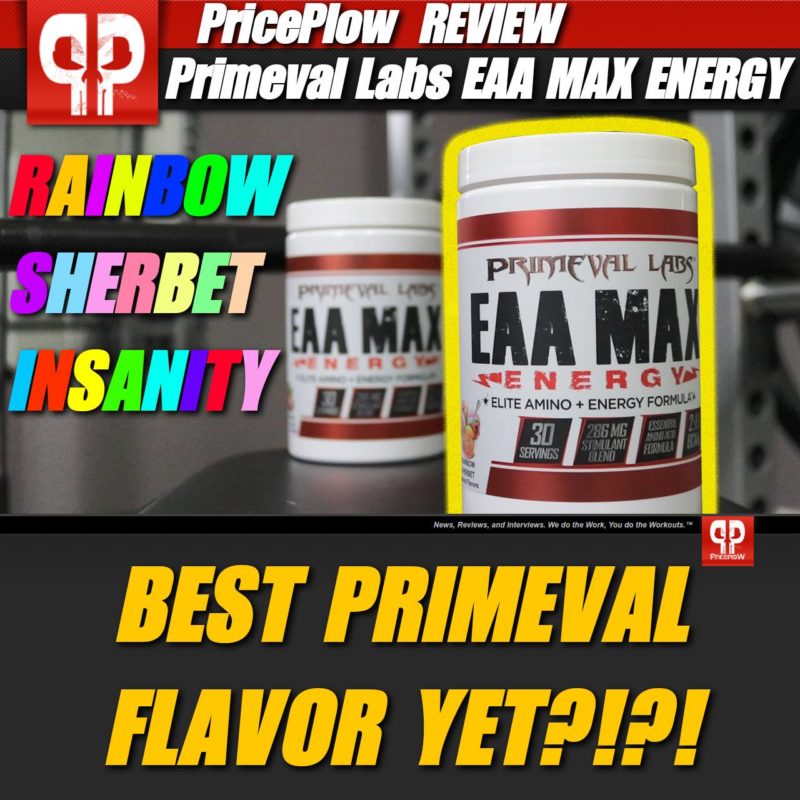 It's 2pm, you're in between meals, energy levels are draggin', you're still sore from yesterday's workout, and your sweet tooth has come a callin'.
Who do you call in this situation? Primeval Labs!
That's what I did, at least. […]

Continue Reading →

"Primeval Labs EAA Max Energy Rainbow Sherbet Review: The Real Deal!"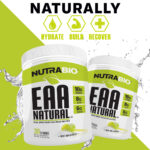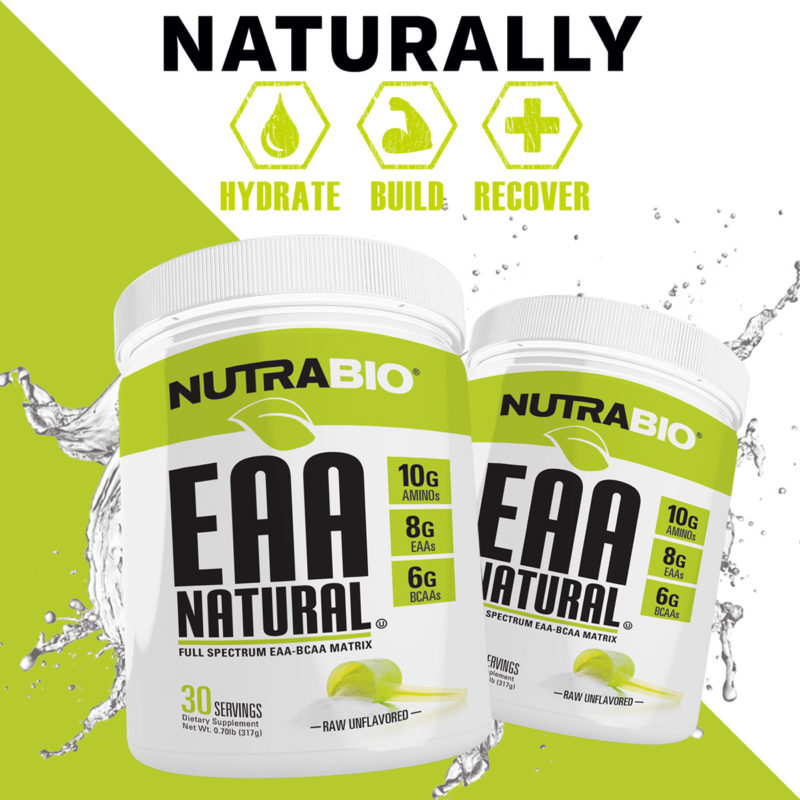 It's been exactly a year since NutraBio launched their Natural Series, where they released their Natural Pre Workout and Natural Intra Blast, which are stevia-sweetened versions of the massively-dosed NutraBio Pre Workout and Intra Blast supplements.
These two […]

Continue Reading →

"NutraBio EAA Natural: Essential Amino Acids without Sucralose!"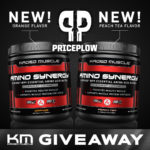 Last fall, we wrote about and reviewed the first flavor of Kaged Muscle Amino Synergy. This is a very unique EAA supplement because it uses stevia to keep the sucralose levels down — quite a difficult task since those […]

Continue Reading →

"Giveaway: NEW Kaged Muscle Amino Synergy Orange & Peach Tea Flavors!"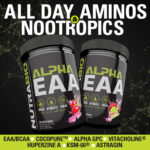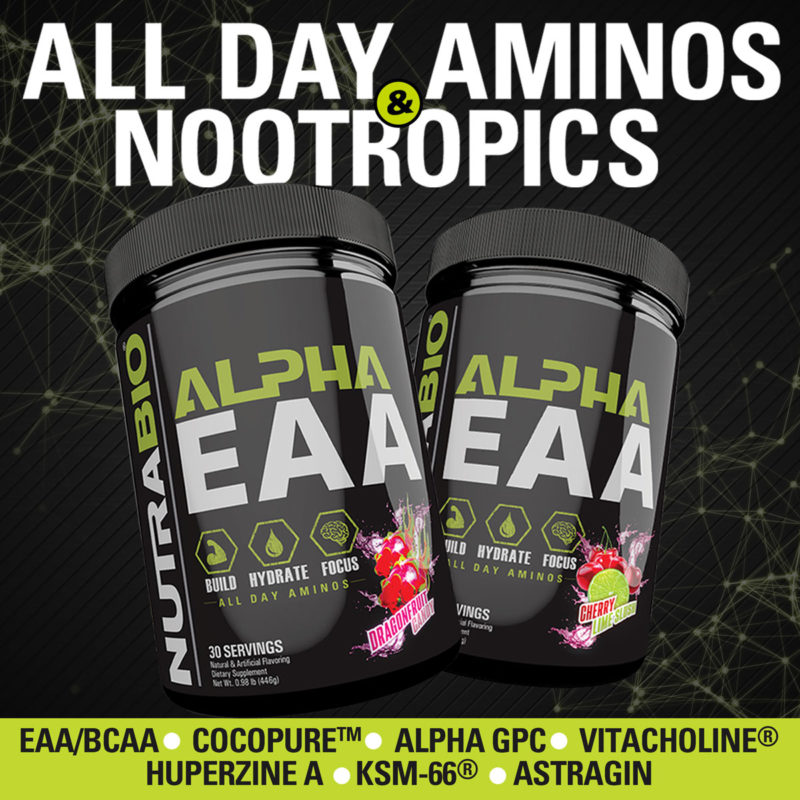 NutraBio is dominating 2019 through constant product drops, new flavorings (that 100% Whey Protein Isolate Breakfast Series and Dragonfruit Candy flavoring!!), and research-backed innovations.
Next-up: A hyper-charged full-spectrum essential amino acid blend that provides added cognitive and performance-enhancers. Is Alpha […]

Continue Reading →

"NutraBio Alpha EAA: Nootropic-Powered Amino Workout Supplement"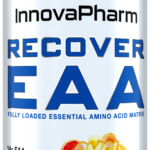 The supplement industry is an industry of rivalry and competition — which is why we love it. This competition even extends to the corner of the industry that focuses on amino acid supplementation. Products that deliver just the branched chain […]

Continue Reading →

"InnovaPharm Recover EAA: The "DO BOTH" Option in the BCAA vs. EAA Battle"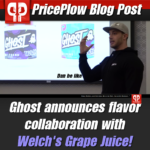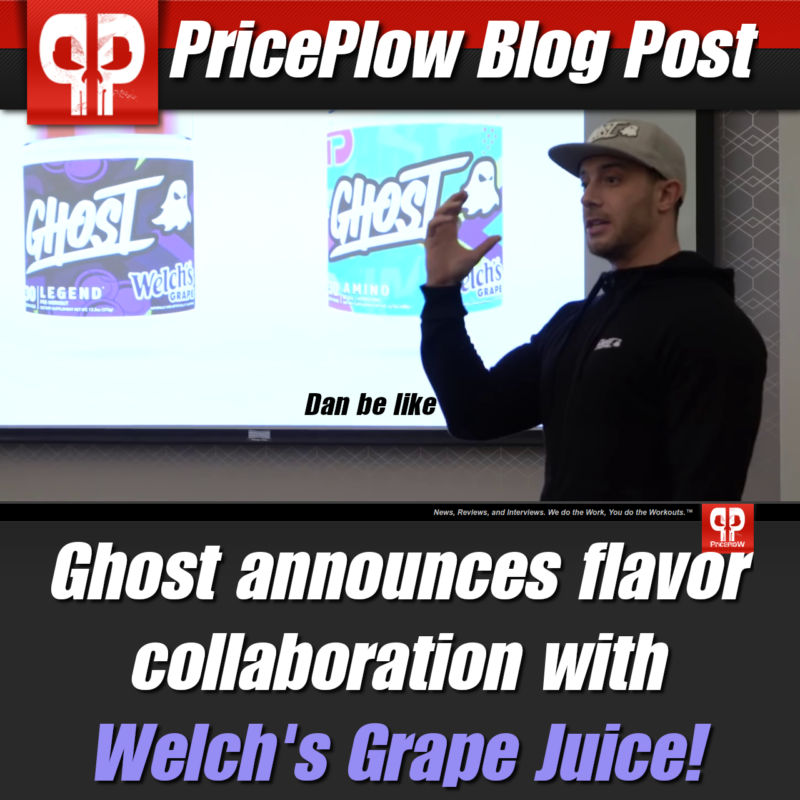 When Ghost released the industry-first (and tongue tantalizing) Warheads flavor in 2016, the company was just getting started. In September of 2018, the brand revealed another collaboration with Swedish Fish and Sour Patch Kids. Ghost work for three hard […]

Continue Reading →

"Ghost & Welch's Grape Juice Collab: More Epic Flavors Coming!"