So many BCAA supplements… only so many you can try! PricePlow's got you covered in this guide.
When hunting for the best BCAA supplement (or best intra-workout / amino acid supplement), there was never a single good resource out there… until now.
Why you should ignore those "other" lists
We made this page because most of the lists out there are either complete spam or are easily-gamed "best seller" lists at stores.
They don't take into account any of your preferences… but who knows what you want better than you do? It's tough to simply look at these products and determine what BCAA supplement is "best", because we all have different goals, and there are so many of them.
So below is a guide your tastes, athletic needs, dosing, and budget. But don't worry, we still have a Top 10 BCAA supplements list that you can see – but that's our personal preference.
Our spreadsheet helper
Over 50 products were considered when creating this list, which makes things tough to compare. So we created a shared spreadsheet to help break them down:
It's a publicly-available Google Drive spreadsheet. Click here to view it, and click here to read our notes from the spreadsheet.
Choose your own adventure!
Before we recommend anything, we're going to ask you a series of questions in blue. We'll then explain the question, and you click the red button with the answer that works best for you.
After we get enough info, we'll have a few recommendations for you. We'll also show you where to get the best deal on each supplement (this is what we do here at PricePlow, if you're new here). From there, it's up to you to pull the trigger!
Consider this the ultimate BCAA buyer's guide – customized just for you.
Get started here:
Question "0": Take the personalized guide or see our top 10 list?
Most users like the personalized guides, but some people just want to see our top 10 list after all. You can choose below:
How do you want your product recommendations?
The guide begins below:
Choice 1: Pick the path that is most important to you
The road forks in a major way here:
Should we tailor our recommendation for your goals and activities (such as lifting, weight loss, athletic performance, or recovery)? (recommended)

Are you looking for the best value to save money? OR,
Do you simply want the best taste? OR,
Do you want a caffeinated product? OR
Do you have special restrictive dietary needs (like no artificial coloring)? OR
Do you want a ready-to-drink bottle?
Most readers should take the first option – we're here to reach some goals, after all.
The Best BCAA for my Goals

People have different goals when working out. Some may be trying to add pounds of muscle while others might be cutting ahead of beach season. Or maybe you're training for an athletic competition like a triathlon and want endurance. Still others may be looking for a BCAA supplement that will help them recover.

If you choose this path, we'll get after your goals first, then think other factors like taste and value second. This is for the more serious users.

Select your goal below and you're on your way to finding the perfect BCAA product for you:

Commentary:

Weight lifters should be interested in sustaining their pumps and keeping strength high throughout their workouts, so we're going to look for extra L-Citrulline and any other nitric oxide boosters to keep the pre workout raging.
Competitive athletes more than likely going to want a BCAA supplement that has some form of carbohydrates, or EAA (Essential Amino Acids) inside, as these will help power your during your workout.[1,2,3]
Dieters who want to lose weight must focus on keeping the muscle tone. Keeping protein high is on you, and other calories become a precious commodity. You'll more than likely be interested in a bare-bones BCAA product that has BCAAs, electrolytes, and maybe just a couple other aminos that show muscle-sparing promise for dieters.
Finally, if you're wanting to optimize recovery, you'll be interested in the BCAA having additional aminos like glutamine, taurine, or L-Carnitine L-Tartrate, which help the rebuilding and recovery process.[4,5,6,7]

What's your primary concern?

Bulking / Build Muscle / Lifting

Good pick — it's always bulking season here! First, we should talk about carbs.

A ton of people are what we call "carbophobes", yet most people need them to build muscle and recover quickly.[24,25] And even if you're a low-carber, when lifting, your carbs are probably best placed during and immediately surrounding your workout anyway – carb-timing (especially for low-carbers) is key.[26,27,28,29]

With that said, the majority of products do not have appreciable amounts of carbs. So take a look at both options, and remember that you can always easily add a cheap carb source to your BCAAs if you want to stay flexible with a carb-free one.

So at this point, it's up to you to decide:

Question 3a: Do you want carbs or no carbs in your BCAA supplement?

The greatest selection of products are carb-free, so that's where we usually go (and add them pre workout if needed).

Zero-carb BCAA Supplements

Easiest decision ever:

1. Muscle Elements AmiNO Flow

Let's be real here: you're here to LIFT and get big. And Muscle Elements answers the call for that, because this product is a weight lifter's dream.

AmiNO Flow™ is the first supplement to qualify as an "Amino-Oxide". This a new category that combines 5g of amino acids and a whole host of nitric oxide boosters.

We've put it #1 here for one main reason: insanely sustained pumps and strength all the way through your workout (and possibly into the rest of the day!)

Other products utilize maybe one NO boosting ingredient, but put them in platry doses. Muscle Elements' AmiNO Flow delivers a product that uses a system of proven N.O. boosters and BCAAs to enhance your muscle building endeavors.

There's no citrulline malate here. It's straight up nitric oxide inducing l-citrulline for maximum strength. This is an ingredient notoriously hard to flavor, but ME knocked it out of the park here.

Meanwhile, the 250mg extra agmatine will further top off the pumps from any pre workout supplement you're taking, grape seed extract supports vasodilation, and taurine helps with the cell hydration – basically hitting all angles!

If you don't believe us, just watch Chris in our PreCre review. We loaded him up with PreCre (a top pre workout), but he was literally put over the top with AmiNO Flow as well:

What's even better is that because of these ingredients, AmiNO Flow can even be used as a stimulant-free pre-workout supplement. This is handy if you're working out late and want your pumps earlier on. It's that versatile, and that's why it's the best BCAA product for lifters.

Muscle Elements AmiNO Flow: Compare Prices and Get Deal Alerts

Get Price Alerts

No spam, no scams.

2. ANS Amino HP

One of the newer BCAA supplements to hit the market, Amino HP combines the tried and true ratio of 2:1:1 BCAAs with a whole host of endurance and power boosters. This is all done without putting a dent in your carbohydrate allowance.

Aside from the 5g dose of BCAAs, Amino HP contains Taurine, Betaine, AmentoPUMP™ (amentoflavone), and Citrulline Malate to help your anabolic needs. Whereas AmiNO Flow goes after more nitric oxide, this goes after more power.

A difference-maker in Amino-HP vs. basically everything else on this page is the focus booster, though. It contains half a gram of Choline Bitartrate – as if the power-boosters weren't enough! This is a great dose of an ingredient that will help your "mind-muscle connection" and focus during your workout.

ANS did a great job with their RITUAL pre workout, and they did it again with Amino HP. If you're not getting any betaine, amentoflavone, or choline in, it might just be the perfect gap filler to get you over your strength plateau or mind-fuzziness.

ANS Amino HP: Save Money and Get Deal Alerts

Get Price Alerts

No spam, no scams.

3. NutraBio Intra Blast

Intra Blast is a behemoth intra workout supplement with 7.2g of BCAAs, a ton of EAAs, and a serious 2g of betaine which has been linked to power, size, and strength gains at 2.5g doses.

The betaine is what put Intra Blast on this part of the list, but the EAAs are what put it over the edge — NutraBio included some that other companies fear using because they're notoriously hard to flavor. Not to worry, though, the passion fruit is extremely good and light, without too much filler!

If you haven't heard of NutraBio, you should definitely check them out. One incredibly cool thing they do is what we call "110% open formulas" – they even disclose the amount of flavoring and sweetener used!

Intra Blast by NutraBio

Get Price Alerts

No spam, no scams.

[This marks the end of the weight-lifter's zero-carb section. You can click the back button to see where other answers take you.]

Carbs

Interestingly, there aren't a ton of carb-based BCAA supplements. Two of them below aren't even advertised as "BCAA supplements" – they just have great doses alongside their featured carbs.

So if you're here, take a look and you might just be surprised:

1. Gaspari Nutrition SizeOn Max Performance

This might shock a few of you, but the self-proclaimed "King of Creatines" actually functions incredibly well as a high-powered, carb-based BCAA supplement.

Obviously, you're going to get creatine if you buy this – and it's not the cheapest way of getting creatine in, but sipping it as your intra- and post-workout supplement will kill three birds with one stone.

Regarding the BCAA content, we estimate that there's between 6-7 total grams of BCAAs per scoop. This is due to us having leucine at 4g as the second ingredient in its blend, behind hydrolyzed whey protein (which is roughly 20% BCAAs), followed by more isoleucine and valine. So you can get away with a bit less than a scoop if you're on a budget.

The carbs come in a blend of Trehalose, Dextrose (simple glucose), and the popular Cyclic Dextrin. Trehalose is a rapidly-digested carbohydrate that quickly converts into glucose.[30,31,32]

In terms of vitamins and minerals, SizeOn Max Performance is the most loaded of them all. If you get a kick out of the B-vitamin spectrum, it has more B-Vitamins than any other product on our sheet.

The one issue when comparing it to Xtend Endurance (#2 option) is that it costs more per workout. However, there is also more in each scoop.

Gaspari SizeOn Max Performance

Get Price Alerts

No spam, no scams.

2. Scivation Xtend Endurance

Everyone who knows BCAAs knows Scivation Xtend, the original BCAA powder. Scivation was the first company to make notoriously awful-tasting BCAAs actually enjoyable.

Over time, they've come out with other formats, which includes Xtend Go (caffeinated) and Xtend RTD (ready-to-drink)… but before those came Xtend Endurance, which has 25g carbs alongside.

The carb blend is made of maltodextrin, cluster dextrin, and waxy maize in a proprietary formula:

We all know maltodextrin, which is technically not a sugar but behaves just like one. Cluster Dextrin is a newly popular carbohydrate form that's faster-digesting, and has been shown to provide a better stress response than maltodextrin.[33] Waxy maize starch (WMS) is the carb source of yesteryear – it contains a high amount of amylopectin, and supposedly leads to faster gastric clearance.. but never really seemed to bring any noticeable performance gains above other carb sources.[34]

Review-wise, users report that it's exactly what you'd expect – the same great taste as the Xtend flavors, yet with a bit more pop thanks to those carbs.

Scivation Xtend Endurance Prices and Alerts

Get Price Alerts

No spam, no scams.

3. Prime Nutrition Intra-MD

Intra-MD was never really billed as a "BCAA Supplement", but it qualifies with 5g of branched chains in a unique 5:3:2 leucine:isoleucine:valine ratio.

Its kicker is the well-rounded bonus 4.6g of added essential amino acids, as well as a solid 2g of citrulline malate (providing about 1g of l-citrulline) – enough to sustain the pumps from your pre workout just a tad longer.

The carb source is 30 grams of HBCD – highly branched cyclic dextrin. HBCD brings with it a low-osmolality, high-molecular weight molecule, and passes through the stomach at incredible speeds.[35]

The "MD" in Intra-MD stands for Mountain Dog, which is the nickname of John Meadows. It's worth noting that Prime Nutrition is founded by the same guys who created prohormone powerhouse Blackstone Labs, and this was one of their first non-basic formulas. Judging by the sales, it seems that they did it well right from the start.

Prime Intra-MD Price Comparisons & Alerts

Get Price Alerts

No spam, no scams.

[This marks the end of the weight-lifter's carb section. Click the back button to see the zero carb area – You can get some Muscle Elements AmiNO Flow (our favorite BCAA supplement for serious weight lifters) and throw in your favorite carb of choice, like dextrose, maltodextrin, or cluster dextrin, which is the hot thing in 2014-2015.]

Weight Loss (Dieting)

In this area, we're not looking for "fat burning" ingredients — you can find those in our best fat burner guide.

Instead, we're going to focus on keeping your muscle tissue while you try to burn that fat. "Muscle-sparing", as it's called. After all, we're not just about "losing weight", we're really about body composition — having a quality muscle-to-fat ratio. No muscle = "skinny fat", an unattractive look.

To spare muscle, drinking BCAAs when working out and between meals prevents catabolism, or muscle breakdown.[17,18,19] But so does another fantastic ingredient named HICA[36], which is a difference-maker that we recommend dieters look for.

We're also on the lookout for full EAA (essential amino acid) blends. More EAAs – all nine of them (which includes the 3 BCAAs) will also help spare muscle.[20,21,22,23]

Glutamine could be another useful addition as it helps prevent muscle catabolism[37] and help maintain/replenish glycogen stores.[38,39]

Although many may scoff at this comment about glutamine as mere broscience, many users report that it also helps reduce sugar cravings — although that's purely anecdotal and not backed by science.

And of course, we'll be keeping it as close to zero-calorie / zero-carb as possible.

1. Magnum Nutraceuticals Hi5

Hi5 from Magnum is the first pharmaceutical grade fully dosed BCAA product to hit the market. Not only does it contain a hefty dose of BCAAs and EAAs, it contains the full clinical dose of HICA.

Hi5 doesn't stop there though, they've included several adaptogens (Rhodiola Rosea and Astragalus) to help offset the stress and fatigue you'll experience on the field of competition or when under caloric deficit.

To help you cross the finish line, Magnum included a several electrolytes and hydration agents to make sure your muscles stay properly filled and avoid any signs of cramping. You'll see the likes of Taurine, Calcium, Potassium, Sodium, and Magnesium included that will allow the muscles fibers to continue to contract and relax from start to finish without worry.

The blue raspberry flavor system is quite strong, which is good for adding a lot of water, allowing you to sip on it and keep the aminos flowing over the long haul.

Hi5 has nearly everything going for it in this category. It's basically the only BCAA supplement to disclose its HICA dose, and every "add-on" ingredient can somehow be beneficial to dieters.

Hi5 - Best Deals and Price Drop Notifications

Get Price Alerts

No spam, no scams.

2. PES Amino IV

When looking for the best bang for your buck in terms of a BCAA supplement and caloric budget, it doesn't get more comprehensive than PES' Amino IV.

Take a look at most other BCAA products and what do you get for zero calories and carbs? Probably just the 3 BCAAs and maybe some electrolytes… not the case here.

For zero calories/carbs, you get a 15g dose of BCAA, EAAs, and HICA! PES doesn't stop there though, you also get Betaine to help with power output and glutamine to help replenish glycogen stores and delay the onset of fatigue.

The issue here is that this product has too much of a proprietary formula compared to others we recommend on this page. We fully trust PES, as they have some of the best products (if not the best, such as in the case of what we consider the best fat burner and the best protein powder), but we'd love a more open formula.

The flavor system is good, but not overly strong. If you like to mix your BCAAs in a ton of water, this one may not be for you.

PES Amino IV

Get Price Alerts

No spam, no scams.

3. ProSupps AminoLinx

Most of our readers aspire to be a great athlete, but not everyone has their nutrition and supplementation dialed in enough to reach the pinnacle. ProSupps takes the guesswork out of it with AminoLinx.

They include a 5g dose of BCAAs along with a helping of EAAs to help preserve muscle tissue and keep you well hydrated. AminoLinx is also infused with electrolytes and agmatine to ensure optimal nutrient transport.

To combat fatigue, AminoLinx contains Beta Alanine and Citrulline malate to resist fatigue and help your endurance should you wish to grind out a few extra sets on your cut.

Finally, to top off this zero cal powerhouse, AminoLinx contains Glutamine Peptides and HICA to give your body all the essential materials it needs to not only maintain muscle mass but encourage muscle protein synthesis. You'll be able to preserve and even build muscle while not even making a dent in your caloric allowance!

Perhaps the most unique addition to AminoLinx is the inclusion of Cissus Quadrangularis. This ancient Ayurvedic medicine can even help you slim down as it's been shown to aid in weight loss among certain groups.[42,43]

ProSupps AminoLinx

Get Price Alerts

No spam, no scams.

[This marks the end of the weight loss section. You can click the back button to see where other answers take you.]

Competitive Sports Performance

So you're playing football, wrestling, running track and field, or competing in triathlons? This is where you want to be.

Here we want some proven powerhouse ingredients that will help with endurance, stamina, peak power, and strength — all things that an athlete will want no matter whether you're an ultra-marathon runner or a defensive back.

Obviously, you'll want your BCAAs and EAAs to help supply your muscles with the necessary raw ingredients to rebuild the tissue broken down during the course of athletic competition. But what else?

Taurine can help pull water and vital nutrients into muscle cells[40] to keep the muscles nourished and running at peak levels for longer periods of time. It can also help offset fatigue which will keep you stronger while your opponents crumble.[41]

Malic Acid is another good one to key in on in this category – we'll see it in the popular citrulline malate ingredient. Like taurine, it can help blunt fatigue, but it does this by helping to buffer lactic acid build up in the muscles.[42]

Carbs would be another worthwhile ingredient to consider, but not always necessary if you're only going to be in shorter events, such as sprinting. Your glycogen stores should be topped off enough to get you through any sort of event lasting less than 60 minutes.

For the endurance athlete though, you'll definitely want to invest in a BCAA supp with some fast digesting carbs, or add your own carbs to the mix.

Ultimately, it's up to you to figure out your carb game before a big event – too much will weigh you down, but too little and you'll feel the bonk. Be prepared and know your body!

1. NutraBio Intra Blast

Let's put it this way. This wasn't even a fair fight. The new NutraBio Nitra Blast has basically everything a competitive athlete would want to stay on top of their game.

This is so loaded — a 24.1g scoop with no nonsense — it's tough to know where to begin.

So we'll start with the BCAAs, where you have 7.2g in the research-backed 2:1:1 leucine:isoleucine:valine ratio. This is more than most products, so you can actually save some money and get away with ¾ scoop if you want, and still get a great dose (over 5g).

But beyond that fantastic dose of BCAAs, you will also get a leading 2.805g dose of EAAs, which will further boost endurance and keep your muscles from catabolizing (breaking down).

It's all in a 100% non-proprietary formula that NutraBio is so famous for — their formulas are so open, they even tell you exactly how much sweetener and flavoring is used!! You always know exactly what you're getting with these guys, and that's why they're one of the best brands (if not the best brand) out there.

There's a full spectrum of electrolytes – more than nearly any sports drink – so if you sweat a lot, you're covered there.

Of the other ingredients listed above, you have 2g taurine (more than most products which have none or maybe 1g), a whopping 5g glutamine, and even 2g of betaine which will nearly get you to the clinically-backed 2.5g that has been shown to boost power and muscle growth.[12,13,14]

Beyond that, the taste is great – especially when you see how low of fillers they use (and again, it's exactly told on the label).

NutraBio is currently considering NSF Certification, but they are not yet their. The good news is that their facility is in the process of getting that certification, and they have Good Manufacturing Practice certificates live to prove what an incredible facility they're already running.

Intra Blast by NutraBio

Get Price Alerts

No spam, no scams.

2. Controlled Labs Purple Wraath

Purple Wraath and it's unique purple lemonade flavors have been running the show for athletics for quite some time.

If you look at the label, you'll notice that the 'e' in Purple and the 'aa' in Purple Wraath are highlighted, spelling out "EAA" — this product has plenty of added EAAs alongside its BCAA content, and that's what we want for endurance.

The main reason it's here, though, is that this product also has a dose of beta alanine, which has also been shown to improve muscular endurance in EVERY sport it's been tested on[50,51,52,53,54,55,56] — but most especially between the 1 and 4 minute range, making it great for a lot of middle-distance races, football players, and wrestlers.

The issue, however, is that it's a closed formula, and we are no longer as friendly with these.

For instance, we know that we want over 3.2g of beta alanine per day to get near the clinical studies cited above. But how much is in here? We know it's not 3.2g… but is it 1.6g? Are we good at two scoops, or do we have to add more of our own to get the peak benefits?

For that reason, and the fact that other companies' flavor systems have caught up with it, Purple Wraath is no longer #1. However, it is cheaper than the above option if using one scoop per workout – you just get less when you save that money.

Controlled Labs Purple Wraath: Save with PricePlow

Get Price Alerts

No spam, no scams.

3. Scivation Xtend Family

Scivation Xtend is the BCAA supplement that made this whole market possible. The raw BCAAs do not taste good – and Scivation was the first company to make them actually palatable.

Scivation was also one of the first BCAA supplements to include electrolytes, taking a play out of sports drinks' playbooks.

Over time, the competition has overtaken their formulas, but the reason we like Scivation Xtend here is because it has an entire family of products.

If you want carbs, you can get Xtend Endurance. If you want an RTD (ready to drink) bottle to drink like a sports drink, you can get Xtend RTD. If you want some added caffeine (but not too much), the new Xtend GO is there for you too!

All of these are great for athletes, and you have options with Xtend.

Ingredient-wise, Xtend adds 1g of endurance-boosting citrulline malate to its large dose of 7g of BCAAs. There's also 2.5g glutamine – so while it's not as impressive as the two higher-ranked formulas, it's got several ways you can enjoy it, especially if you need carbs.

Price-wise, it's the best on this list, but you also get the least, so there's always that trade-off.

Note that the RTD bottles use taurine instead of glutamine.

Flavor-wise, Xtend is top of the list in several different flavor categories. We love blue raspberry and watermelon, but the new mango nectar is to die for. This is basically the only product with a green apple flavor actually worth trying, if you're into that kind of thing.

Scivation Xtend is NSF Certified for Sport

Bonus: If you're a drug-tested athlete, Xtend is the way to go. It's NSF Certified for Sport, meaning it's tested and certified against adulteration so that you know that you're not gonna pop for a drug test when using it!

Scivation Xtend

Get Price Alerts

No spam, no scams.

Scivation Xtend Endurance Prices and Alerts

Get Price Alerts

No spam, no scams.

Scivation Xtend GO

Get Price Alerts

No spam, no scams.

Scivation Xtend RTDs

Get Price Alerts

No spam, no scams.

[This marks the end of the competitive sports section. You can click the back button to see where other answers take you.]

Speedy Recovery

Anecdotally, the first thing a new BCAA Supplement user notes is how much faster their recovery is. So any product mentioned anywhere on this page is probably going to help.

But beyond that, we're looking for a few key ingredients:

L-Carnitine L-Tartrate (the most underrated yet least frequently used one, in our opinions)
Glutamine
Taurine
Citrulline Malate

Here's some products that have these:

1. Rich Piana's ALLDAYYOUMAY

You might know of the behemoth bodybuilder and modern-day renaissance man, Rich Piana, but did you know that he's got a rapidly-growing supplement company named 5% Nutrition?

The point of his ALLDAYYOUMAY BCAA Supplement is to have something that you can put into a large jug and sip on all day long for improved recovery so that you can get after it as soon as possible.

Ingredient-wise, the two key bonus recovery ingredients are our LCLT (L-Carnitine L-Tartrate) and NAC. LCLT speeds up the muscle repair process (amongst several other benefits)[4,5,6,7] yet too few supplements in general have it.

NAC, or N-Acetyl-Cysteine, is a highly underrated compound that helps your body produce more glutathione, which then goes on to provide tons of antioxidant type benefits, including liver protection.

The keystone study for this mechanism is when researchers noted that sprinters were able to avoid fatigue with "repeated bout training" after intermittent sprinting — meaning that their sprint times did not diminish after sprinting the day before.[57,58]

NAC even worked in an interesting muscle-shock-fatigue test, where NAC-supplementing subjects were able to get more shock-driven muscle contractions before fatiguing.[59]

Beyond these bonus benefits, ALLDAYYOUMAY also contains our "required" glutamine and taurine, but it does not have citrulline malate, unfortunately. Perhaps you can get that in your pre workout.

The biggest issue with this formula is that it is proprietary, and we don't know exactly how much we're getting. In an ideal world, we'd want at least 1g of LCLT, but preferably 2. We honestly cannot tell you what you're getting here, so you might need to sip on two scoops slowly throughout the day – just like Rich Piana planned.

ALLDAYYOUMAY - Best Deals and Price Drop Notifications

Get Price Alerts

No spam, no scams.

2. Alpha Pro Nutrition INTRALOAD

If you haven't heard of INTRALOAD, then you've been missing out: this formula lives up to its name and is a total monster.

Although there's no LCLT in this one, there's basically everything else, and lots of it:

A staggering 10g BCAAs in a 12:1:1 leucine:isoleucine:valine ratio
3g essential amino acids
3g citrulline malate (more than any other, great for recovery)
1g taurine
3g glutamine

So it has nearly everything we want in a recovery supplement. In fact, the doses are so great, you could get away with less than a whole scoop, saving money if you want.

Both flavors taste great, which is also impressive since there is a less-than-average amount of "filler" (flavoring and anti-caking agents) inside.

If you don't get it now, you need to get it at some point. INTRALOAD doesn't get the attention it deserves.

Alpha Pro INTRALOAD

Get Price Alerts

No spam, no scams.

3. Gaspari Nutrition AminoLast

We're big fans of AminoLast in general, but the main reason it's here is because there's a bonus ingredient – L-Ornithine L-Aspartate (which they call AmmoJECT).

This amino acid is the third part of the urea cycle which helps remove ammonia from your system[66], and may then ultimately make you less sore. Research shows that it reduces fatigue.[67]

In addition, leucine peptides have been added, boosting the amount of BCAAs. The peptide bond makes it more like a protein, which is great to keep your anabolic signaling and muscle repair high.

Mike and CJ reviewed AminoLast and couldn't stop talking about the Orange Mango Twist flavor.

Gaspari AminoLast: Compare with Priceplow

Get Price Alerts

No spam, no scams.

BONUS: Universal Nutrition Atomic 7

Universal Nutrition, most known for their famous Animal product line, is on this list because it offers the value option.

As Animal Juiced Aminos enter the market, we're seeing some fantastic deals on Atomic 7.

It has a decent dose of our "recovery trifecta":

1g Citrulline Malate
500mg Taurine
2g Glutamine

So on an extra-horrific leg day, you can grab two scoops and stick within budget. We'll be sad to see this one go as Juiced Aminos takes over (but don't worry, Juiced Aminos also has these three ingredients – just in a prop blend. It also tastes great and has some incredible deals going on).

Universal Atomic 7

Get Price Alerts

No spam, no scams.

[This marks the end of the recovery section. You can click the back button to see where other answers take you.]

Taste

Here's where the fun starts! Find the absolute best-tasting intra workout supplements here. The others on this page are tasty… but these are divine.

Problem is, there are so many different flavors out there that we need to break it down further:

If you want something like fruit punch, orange, lemonade, grape, watermelon, and blue razz, choose "standard."
If you like pineapple, mango, pina colada, orange peach, etc. choose "tropical."
If you're looking for something like cotton candy or flavored like a childhood candy (i.e. Nerds), choose "fun/unique."

Standard Flavors

Below you can find the flavor system of your choice:

Fruit Punch? Muscle Elements AmiNO Flow

The honest truth is that BCAAs naturally taste very bad, and it's horribly difficult to make them work with certain flavors. With almost every brand, standard fruit punch is nearly an impossibility. Most companies don't even try.

The good news for fruit punch fans is that Muscle Elements made it happen with AmiNO Flow, which is also our best BCAA supplement for weight lifters (which is probably most of you). This is thanks to its huge amount of nitric oxide boosters that make your workouts get stronger as you drink it.

Beyond the lifting and sweet taste benefits, there's an odd bonus here: this is the best smelling supplement we've ever had. Open the container, and it smells like fantastic enhanced fruity watermelon punch (the watermelon part is just in the smell, not in the taste).

It's very interesting and obviously not necessary, but this added bonus makes the AmiNO Flow a phenomenal amino acid supplement from start to finish and beyond, thanks to those long-lasting NO boosters.

Muscle Elements AmiNO Flow: Compare Prices and Get Deal Alerts

Get Price Alerts

No spam, no scams.

Blue Razz, green apple… or when in doubt? Scivation Xtend

Flavors to try: Blue Razz, Watermelon, Orange Dream… basically everything.  This is even one that has a drinkable Green Apple flavor!

Scivation Xtend will always be near and dear to our hearts because it was the first BCAA supplement to mask the awful taste of raw BCAAs. They are the company that made this entire page a possibility.

Around 2011, Scivation upgraded their flavor systems, and although some of their old fans didn't like change, they properly assessed the market and stayed on top of the competition. Most companies fail to do this – Scivation doesn't. We haven't yet tried the Xtend RTDs, but will have to get some and review them up.

Point is this: whenever in doubt, get Xtend.

Scivation Xtend

Get Price Alerts

No spam, no scams.

Watermelon? Cellucor COR-Performance Beta-BCAA

The good news is that this watermelon flavor cannot be beaten. The bad news is that the cost is high, and it's going through a reformulation as we type this (for the G4 series), so we're not sure where this one will end up.

We were disappointed to hear that they were removing the HICA and beta alanine from this formula, making this product just like any other.

So in our opinions, while it is indeed the best watermelon-flavored BCAA, you are probably better off saving some money and getting Xtend up above.

Cellucor Beta-BCAA

Get Price Alerts

No spam, no scams.

Grape? MuscleTech Amino Build

Admission: We're not fans of grape here. It's old and boring to us. But this white grape gets all the rave reviews!

If you're a grape lover, get ready for grape on steroids, because that's what you're getting here from MuscleTech.

MuscleTech Amino Build: Compare Prices and Find Deals

Get Price Alerts

No spam, no scams.

Lemon? iForce COMPETE

Best Flavor Ever: Lemon Drop

Technically, this isn't even a BCAA supplement, so this isn't 100% fair given the title of this page.

Instead, it's an intra workout supplement made from super-fast-digesting hydrolyzed whey protein, which gives it a broad range of amino acids – but we estimate each scoop (which contains 2.5g hydrolyzed whey) has something like ~1.5g BCAA. So it doesn't really count on this page unless you want to load up on a few scoops, which adds to the cost.

With that said, this is EASILY our favorite-testing product on this page. Bar none. A scoop of this lemon drop flavor absolutely crushes anything else we've ever tried. Think lemonheads candy, only a bit sweeter and less tart. It's perfect. But unfortunately, it's not the perfect "BCAA Supplement", so it doesn't get to be #1 here either.

iForce COMPETE: Save with PricePlow

Get Price Alerts

No spam, no scams.

New Honorable Mentions

If you've tried those and want something most flavorful that's new in 2015, then also check these two:

Universal's Animal Juiced Aminos (orange juiced)

Animal Juiced Aminos

Get Price Alerts

No spam, no scams.

ErgoGenix ErgoChain (wildberry pomegranate)

ErgoGenix ErgoChain

Get Price Alerts

No spam, no scams.

Both frequently having great Buy 1 Get 1 Free deals, and both get ridiculous flavor ratings!

Best Tropical Flavored BCAAs

Tropical flavors seem to rule the world of BCAAs anymore, and we're not even counting watermelon, which was put up above in our standard flavors.

With raw BCAAs being notoriously bitter, tropical sweetness has always made for great flavor systems that can easily overpower that BCAA taste.

Here's where we stand:

1. Scivation Xtend Mango Nectar

Mango nectar is one of Scivation's newer flavors, and everyone (even the Xtend blue raspberry and watermelon homers) are flipping out over this.

If you're an Xtend fan, you'll know that these products all come sweet. Mango Nectar definitely lives up to its name, and is sweet to the core. Scivation once again rules another flavor category here. It's almost not even fair.

Scivation Xtend

Get Price Alerts

No spam, no scams.

2. ProSupps AminoLinx: Mango Passion Fruit

ProSupps new Mango Passion fruit is nearly as good as Scivation's – but granted, we've only had a sampler of it and not a full tub.

The benefits here is that you have an EAA blend with lots of extras, including HICA – but it's far too proprietary for us to really recommend it for any of those. If you're buying this, you're buying it for flavor first and foremost.

ProSupps AminoLinx

Get Price Alerts

No spam, no scams.

3. Alpha Pro INTRALOAD: Tropical Fruit Punch

When looking at the packed formula of INTRALOAD, and low filler percentage, we honestly expected it to taste bad.

Little did we know, this was one of the best tasting tropical ones we've ever had, short of the two products above.

The reason you'd get this is because the flavor is a touch more on the "classic" fruit punch side than the other tropical ones, but still maintains a strong tropical flavor. Not much mango like the above two.

The other reason you'd get this is because of the ingredient label. Just look at that thing… true to its name, INTRALOAD is loaded.

Alpha Pro INTRALOAD

Get Price Alerts

No spam, no scams.

Fun / Unique / Candy Flavors

1. MAN ISO-Amino

OHHHHH MAN Sports you guys are ridiculously amazing! Let's be honest here: this entire section was added here because ISO-AMINO and their candy-flavored BCAAs are the epitome of fun and unique.

Fans of MAN Sports will argue until they're blue in the face as to which flavor is the best – you just need to try them all.

But of note, our favorites are Sour Batch Kids, Fruittles (Skittles flavor), and Dorks (Nerds flavor). Sweet Delish (Swedish Fish) was just launched as we published this.

Obviously, if you don't like sour candy, you're not gonna like Sour Batch Kids – but they truly do nail the flavor. Fruittles is even scarier how close they hit it, and appropriately very sweet.

They keep coming out with new ones, and the fanbase keeps loving them and asking for more.

Meanwhile, this is a no-nonsense, BCAA only product that comes at a great deal. No artificial colors either, which we love. Just give us that Skittles flavor.

So if you don't buy these today, that's fine, but at some point, you really do have to try a few tubs of this stuff. It's hilarious how good they are.

MAN ISO-Amino: Score a Deal with PricePlow:

Get Price Alerts

No spam, no scams.

2. AEN IntraBolic

Flavor to try: Summer Mojito Cooler

The truth is that we haven't tried this one, but after you see enough trusted reviewers on the Bodybuilding Forums raving over it, it sounds interesting enough to be worth giving a shot.

IntraBolic is a longtime favorite intra workout supplement. Other formulas discussed on this page have taken over it recently, but it's still popular and this flavor gave it a resurgence of popularity.

IntraBolic Price Comparisons

Get Price Alerts

No spam, no scams.

3. Controlled Labs Purple Wraath

Flavors to try: Cotton Candy

This product does indeed taste like cotton candy. It's very very strong, so you should move the recommended 8-10oz of water to 12 or more (24oz isn't unheard of).

What we also love is that it also smells like cotton candy.

Purple Wraath is a top BCAA supplement for competitive athletes up here on the other section of this page, so you know you're getting something great with that candy of yours.

Controlled Labs Purple Wraath: Save with PricePlow

Get Price Alerts

No spam, no scams.

4. MusclePharm Amino1

Flavor to Try: Cherry Limeade

Cherry Limeade isn't that new or unique of a flavor, but the reason we put it here is because it's so strong of a flavor system.

This comes in handy if you really love to water it down and sip on it for long periods of time. You can use triple the recommended water here and it still tastes great.

MusclePharm Amino1 Price Comparisons and Deals

Get Price Alerts

No spam, no scams.

[This marks the end of the flavor section. You can click the back button to see where other answers take you.]

Energy

A ton of new products now have a light dose of caffeine inside. There's no official term for this category, but we personally call them "Energy Aminos". They can also be treated like "light pre workout supplements".

Regardless of the name, if you're dieting and want a light pick-me-up at around 2PM, for instance, these are a great idea to consider.

The issue with many products in this category is that they use proprietary blends that have cheap amino acids up front (ie glutamine, taurine, and alanine), disguising how many BCAAs you really get.

Since this page is the Best BCAA Supplement page (not the best amino acid supplement page), we've zeroed in on three energy aminos that disclose 5g or more branched chain amino acids:

1. EVL BCAA Energy

EVL's BCAA Energy was an easy decision to put as our best energy amino supplement – it has our mandatory 5g of BCAAs, and is far cheaper than the two options below.

The energy comes in the form of 110mg blend has Caffeine & Green Tea Extract, two ingredients most everyone likes – but the unfortunate part is that we're not exactly sure how exactly it's balanced.

It also has a great breakdown of vitamins, with 150% RDA in vitamin C, 500%  RDA vitamin B12, and 500% RDA in Vitamin B6.

But best of all, there's 800mg of beta alanine, which is perfect considering most pre workouts have about 1.6-2.4g, and this fills your beta alanine gap quite nicely, getting you closer to the 3.2g that's validated in clinical studies.[50,51,52,53,54,55,56] That's what put it over the top here.

Not to be outdone, you also get 500mg each taurine and l-alanine, which we'll always take. All around, when it comes to cost and performance, EVL is where it's at.

EVL's BCAA Energy: Save with PricePlow

Get Price Alerts

No spam, no scams.

2. Scivation Xtend GO

Scivation, the innovator in BCAA supplements with its Xtend product, was a bit late to the caffeinated BCAA party. But they at least did it right, as they always do.

It's basically the same as the standard Xtend, but with a unique, feel-good energy blend. The unique part of this is that the energy blend contains L-Theanine, 100mg Caffeine, and Sceletium Tortuosum.

L-Theanine is a focus-boosting agent that helps relax you a bit, and when it's taken in moderate doses (under 200mg), it feels excellent alongside caffeine — it takes the edge off.[61,62]

Sceletium Tortuosum, on the other hand, is an excellent mood booster, but more importantly, functions as a fatigue fighter and even relieves thirst a bit![63] This ingredient is popular in Scivation's PSYCHO pre workout supplement.

So out of all of these energy aminos / light pre workouts, we definitely think that Xtend GO feels the best.

As we type this, it's currently only in GNC stores, so the price isn't exactly where we want it. As more stores get it, you'll start to see better deals below:

Scivation Xtend GO

Get Price Alerts

No spam, no scams.

3. Cellucor Alpha Amino Xtreme

From a label standpoint, the new Cellucor Alpha Amino Xtreme is the best of the bunch. It has far more than its competition, with over 10.6g of ingredients and 5g of BCAAs in a 2:1:1 ratio.

Energy-wise, you're going to get a 119mg blend that has Caffeine, Pterostilbene, P5P, and Vitamin B. The proprietary part is disappointing, but pterostilbene is a nice touch since it works alongside caffeine to make it last longer.[60]

The problem is the cost. At the time of writing, you're going to pay way more for this one than the others – nearly 2x more to get the same amount of BCAAs and caffeine (albeit with double the extras). This may or may not be okay for you, depending on the add-ons and whether or not you want them.

For instance, there's 2.5g of essential amino acids (this number includes glutamine and citrulline), and a bunch of proprietary taurine added. Ingredients like glutamine and taurine have benefits, but they're also cheap ingredients, so we're not so sure that such a heavy proprietary blend is worth the extra money.

But compared to the competition, it's better than most others, putting it on this list.

Alpha Amino Xtreme: Save with PricePlow

Get Price Alerts

No spam, no scams.

[This marks the end of the energy section. You can click the back button to see where other answers take you.]

Special Dietary Restrictions

Most users won't land here, as this isn't their primary concern, but if you need any of the following, we have a few options for you.

We have two final paths for you: choose the one that's most important to you:

Simple fact is this: the raw branched chain amino acids taste awful. If you are unwilling to use sucralose, you're going to have a bad time, and probably want to move to BCAA pills. They're a slightly worse overall deal, but help you avoid any taste issues.

But if it's just the artificial colors you're concerned about, then we're with you there – and there's plenty of natural options (many using beet root extract or simply no color) that we enjoy.

Finally, strict vegetarians need to be cautious of many BCAAs due to many of their various animal sources.

What's your primary concern?

Want NO "artificial sweeteners"

WARNING: As mentioned, be prepared for bad taste from any product in this category. BCAAs are notoriously rough to flavor, and not being able to use sucralose makes things even more challenging.

There is literally only one product we recommend here:

1. MRM All-Natural BCAA+G Reload

MRM does as great of a job as you can ask for with natural flavoring. They do pretty well with the naturally-flavored proteins in our Best Protein Powder buyer's guide (a guide similar to this one, but for protein powder), and they're the only naturally-flavored BCAA supplement that's semi-palatable.

It's done with both stevia and xylitol, and you have to realize that it's never going to taste as good as some of our other favorites like Muscle Elements AmiNO Flow, Scivation Xtend, or MAN Sports ISO-Amino.

The bad news is that there's some bitter aftertaste here. The good news is that you definitely "get used to it" and start to look a bit more forward to it. Not an ideal situation, but if you must avoid artificial sweeteners and still want to drink your BCAAs, this is as good as can be – as of 2015 at least.

Ingredient-wise, you're going to get a solid 7.5g BCAAs, 3g glutamine, and even 500mg of beta alanine, which we love get as a "top off" to our pre workout supplements' beta alanine endurance boost.

The xylitol (and possibly some of the natural watermelon or lemon flavoring) provides 2g of carbs.

MRM All-Natural BCAA+G Reload

Get Price Alerts

No spam, no scams.

…and that's literally it for now. If you have a suggestion, let us know, drop a comment, or send some over for us to try, but everything else has fallen way flat.

No artificial colors

In this section, we're good with artificial sweeteners (which are truly a necessity when flavoring the branched chains), but we don't want unnatural coloring.

Turns out, it wasn't too hard to find some good ones:

1. Muscle Elements AmiNO Flow

This was an easy decision for us. Seeing as it's our favorite BCAA supplement / intra workout supplement, the fact that it's colored with beet root extract instead of artificial colors is even better!

But note that AmiNO Flow is our favorite BCAA supplement for weight lifting, because it has so many amazing nitric oxide boosters. The pumps are unreal and sustained when using this during your workout – even if you have a substandard pre workout supplement, this will more than make up for it.

on here?

We also love it because it doubles as a stimulant-free pre workout supplement if you are working out at night or are on a stim-break and still want to keep the pumps coming.

The fruit punch flavor is also our favorite – not many fruit punches work too well with BCAAs, but this one does – and it smells fantastic to boot!

If you're not going to lift weights, all the NO boosters and pump agents might go to waste a bit, so you can probably save your money with one of the other two options below.

But if you're going to lift, then you must try AmiNO Flow at least once. Your strength go up — not fade like it sometimes does with other products.

Muscle Elements AmiNO Flow: Compare Prices and Get Deal Alerts

Get Price Alerts

No spam, no scams.

2. Gaspari Nutrition AminoLast

Gaspari's AminoLast is a hugely popular formula that has a solid 7g of BCAAs, quality electrolyte blend (9% calcium), and is high in taurine, with 2g, so you can keep your muscle cells hydrated and moving.

The most important bonus here is that 2g of the BCAAs are really from leucine peptides, which may keep protein synthesis rates higher than not having them. This is a popular ingredient but it's not in many formulas, so you might get a little something extra out of AminoLast.

Flavor-wise, Mike and CJ absolutely loved orange mango twist – it got better with time (Gaspari never does a bad job with flavoring).

So where does the color come from? Here's what's doubly interesting: they grab colors from compounds that are also healthy – such as beta carotene and turmeric, which also have benefits of their own! Why bother using artificial colors when you can use something that does even more, but without potential side effects?

Smart move by Gaspari, and that's why we love AminoLast. This is the best choice if you're doing anything besides heavy lifting.

Gaspari AminoLast: Compare with Priceplow

Get Price Alerts

No spam, no scams.

3. MAN Sports ISO-Amino

If you want BCAAs, ridiculously amazing flavoring, and absolutely nothing more (including no artificial colors or other bonus aminos), then just stop reading right here and get some ISO-Amino. Because that's all it has – BCAAs, flavors, and not much more.

The hardest part of buying ISO-Amino is deciding which fun and unique candy flavor to get. We discuss this in our "Best Tasting BCAA" section up above, but the gist is this:

If you like sour stuff, try Sour Batch Kids (Sour Patch Kids imitation)
If you like Skittles or anything sweet, get Fruittles, which is nearly perfect
The next best sweet flavor is Dorks, which is a clone of Nerds flavor. It's not as close as the above two, but still so amazingly sweet.

Without a doubt, one of the coolest products to have come out recently, and more and more flavors keep coming – just see them below:

MAN ISO-Amino: Score a Deal with PricePlow:

Get Price Alerts

No spam, no scams.

[This marks the end of the no-artificial-colors/flavors section. You can click the back button to see where other answers take you.]

Vegetarian-sourced BCAAs

A lot of BCAAs come from whey / milk, eggs, and even feathers and hair! If you want to avoid that, you're going to want BCAAs that are made from a natural bacterial fermentation process.

There's actually quite a gap in the market here right now, since the company that once provided fermented aminos to the market no longer seems to be doing this – or at least companies aren't advertising that their products are vegetarian inside. So now there are far fewer products available than there were five years ago.

This actually only leaves us with one flavored product that we actually like and trust:

1. Magnum Nutraceuticals Hi5

What's incredible about Hi5 is that it's also our #1 BCAA supplement for weight loss, which fits it very well with the vegan / vegetarian friendly demographic.

In working with Magnum recently, they have told us that their BCAAs are 100% fermented:

"Every ingredient in Hi-5 is not only Pharmaceutical Grade, but every amino acid comes exclusively from fermentation. This means zero human hair or bird feather derived amino acids were used when manufacturing Hi-5.

We manufactured Hi-5 with 100% fermented amino acids because we care about what we put in our bodies and we know that Magnum customers care as much as we do."

— Magnum Nutraceuticals Business Development Manager [emphasis ours]

There are tons of amino acids (including 4g BCAAs) to keep your muscle tissue from breaking down while exercising, but it goes beyond that. This product has an incredible dose of HICA (865mg), which is an amino acid that also preserves muscle tissue.[36]

But another great thing are the adaptogens inside, which help regulate stress levels – typically great for dieters. This includes rhodiola rosea extract and cordyceps powder.

Finally, our favorite (and a most underrated) recovery ingredient, L-Carnitine L-Tartrate (LCLT) has been added so that you can avoid ridiculous amounts of soreness.

Magnum Hi5 is a product that knocks it out of the park, and it's worth the extra money even if you aren't looking for a vegan-friendly product.

Hi5 - Best Deals and Price Drop Notifications

Get Price Alerts

No spam, no scams.

[This marks the end of the vegetarian section. You can click the back button to see where other answers take you.]

RTD Form Factor: No Shaker Bottle Necessary

Let's say you're on the go and don't want to lug around a BCAA powder and a shaker bottle. In this case, you'll need a ready-to-drink (RTD) option.

And as of the time of writing this, there is only one acceptable product for you:

1. Scivation Xtend RTD

Scivation is the first company to bring BCAA supplements to your local supplement store's refrigerator section – something we've been looking forward to for years.

It's apparently extremely difficult to make BCAAs stay safely suspended in a ready-to-drink bottle, but as the innovators in this corner of the industry, we're not at all surprised Scivation was the one to make it happen. After all, they were the first ones to make BCAAs taste good in the first place!

Xtend RTD comes with 7g BCAAs in a 2:1:1 leucine:isoleucine:valine ratio, just like the main formula.

There are added electrolytes, Vitamin B6, and 1g of endurance-fighting citrulline malate. However, instead of glutamine (which is in the powder), you get 2.5g of muscle cell-hydrating taurine instead.

Now, instead of drinking ridiculous sugar-laden sports drinks, you can grab a bottle of BCAAs, and get the real recovery started. If you do want extra carbs, you can add some low-cost dextrose yourself.

We're ready for the supplement industry to bring the fight to the overbloated sports drink market – and it all starts with Scivation Xtend RTD.

Scivation Xtend RTDs

Get Price Alerts

No spam, no scams.

Budget

Let's say you don't totally care about all those add-ons, carbs, pumps, artificial sweeteners, or vegan BCAAs. You just want the most BCAA bang for your buck – but you still want it flavored and palateable! We've got you covered here too!

Since you're looking for the best BCAA supplement, we're going to standardize the products in this area on value per 5g BCAAs. We're going for cost here, so there may not be any add ons.

Note that unflavored BCAAs are always cheaper, so that's a path, but this page is all about the best BCAA supplements with flavor to make life easier. Contact us if you want help finding the cheapest unflavored bulk BCAA powder.

1. Check the hot supplement deals page, or near the top of our main BCAA Powder page

We often see insane deals or Buy 1 Get 1 Free deals that we have to put in "Hot Deal Mode."

BCAA prices have become so low that we were finding so many deals that we had to make stricter criteria. If a solid BCAA product is available for under $0.33/workout, it will almost definitely land onto the deals page and end up on the top of our BCAA Powder page.

2. BODYSTRONG BCAA Powder

Our first consistent competitor in the Value category of BCAAs comes in both flavored and unflavored options. Each helping of BODYSTRONG gives you the full 5g dose of BCAAs in the proven 2:1:1 ratio and a smattering of B vitamins and Chromium.

The kicker here is that the unflavored and flavored options both retail for the same price and if you opt for the largest tub (1582g) you'll be rewarded with a monstrous 220 servings for only around $60!

However, even the smaller tubs are well-priced, and it's usually best to start with those to assess taste. Those who take the plunge and buy the monster tub have reviewed great taste, though – which has been consistent with all of BODYSTRONG's products we've tried.

This is a perfect option for the cash-strapped college lifter who want to maintain muscle protein synthesis without breaking the bank or having to sacrifice flavor. Sip on em all day – guilt-free!

BODYSTRONG BCAA Powder

Get Price Alerts

No spam, no scams.

3. AI Sports RecoverPro

When looking for a bare bones BCAA supplement that doesn't taste bitter, consider RecoverPro from AI Sports. You get a choice of two flavors, Lemonade or Red Raspberry. Each serving of BCAAs gives you a 6g dose in a 4:1:1 ratio and nothing else, no vitamins, minerals, electrolytes, or additional amino acids. You get the 3 BCAAs and some flavoring.

It's a very good deal as you can get 1000g tub (125 servings) for a little over $40 is most stores. If you're on a budget and still want something remotely tasty, snag a tub of RecoverPro.

AI RecoverPro: Epicly Low Prices with PricePlow

Get Price Alerts

No spam, no scams.

4. Universal Atomic 7

Universal has recently released a newer BCAA supplement titled Juiced Aminos. That being the case, Atomic 7 is frequently found on sale. This is quite a steal though!

In addition to getting a 8g dose of BCAAs in the tried and true 2:1:1 ratio, you also get the likes of Glutamine, Citrulline Malate, and Taurine. For a low cost option that gives you great value on the dollar, check PricePlow frequently to be alerted the next time Atomic 7 goes on sale!

Check the widget below for the best price:

Universal Atomic 7

Get Price Alerts

No spam, no scams.

[This marks the end of the budget section. You can click the back button to see where other answers take you.]
Add-on Amino Acids We Look For
Branched chain amino acid supplements all used to be the same, but not anymore. Now, each one often its own plethora of bonus ingredients.
Given the vast amount of BCAA products and formulas on the market, there's bound to be some standout ingredients, overrated ingredients, and under the radar picks that you may not even be aware of. Rest assured though, we've got you covered here as well.
The "Goods"

The BCAAs

This should be obvious, but you want a solid 5g dose, at minimum, in each serving of a BCAA product, preferably with 2.5-3g of Leucine. This amount of leucine has been shown to stimulate muscle protein synthesis, leading to greater muscle gains. and increase exercise output.[11]

HICA

HICA (alpha-hydroxy-isocaproic acid) is a metabolite of leucine that has been shown to increase lean muscle mass, reduce soreness, and decrease fat mass.[3] As we all know, Leucine is the catalyst for igniting the mTOR pathway in the body, so no leucine, no muscle building.

We're huge fans of this ingredient — especially for dieters trying to keep their muscle tissue — but not many formulas have it. Of those that do, as we write this, only one of them actually states how much is on the label!

The "Underrated"

Betaine

Betaine (a.k.a. tryimethylglycine or TMG) is an amino acid that is a great addition to any pre or intra workout product.  It boosts power output, reduces cortisol levels, and improves cellular hydration.[12,13,14] The clinical dose used in the best studies is 2.5g per day, each and every day.

The real question we have lately is not whether it works – it's whether it works in addition to creatine. They both work similarly, so do you really need 3-5g per day of creatine and 2.5g per day of betaine? We're not sure yet, but if you're a daily creatine user, you might not need a ton of this. From the data we've seen, it certainly can't hurt, though.

Citrulline Malate

Citrulline Malate reduces fatigue and soreness and fatigue while enhancing your training threshold.[15,16] This will help to increase your intensity during training and allow you to exercise for longer bouts of time before succumbing to fatigue.

Note that when we want pumps we go for sheer l-citrulline (such as with Muscle Elements AmiNO Flow, our favorite weightlifting amino acid supplement).

But when we want endurance, we're going to look more towards citrulline malate to get some of that fatigue-fighting malic acid in there. The ever popular Scivation Xtend has the malate form, for instance.

L-Carnitine L-Tartrate

Abbreviated as LCLT, L-Carnitine L-Tartrate is involved in energy production in the body and also cellular metabolism. Aside from these benefits though, LCLT can help offset any post exercise soreness that may result from intense training sessions, which is why many users take BCAAs in the first place. This is due to its ability to increase certain growth factors in the body (IGF Binding Protein 3, particularly).[45]

So if you're really trying to get rid of soreness, LCLT should be a featured product.

Note that not all L-Carnitine products are the same! Our two favorite "versions" of L-Carnitine are LCLT (for recovery) and ALCAR (Acetyl L-Carnitine) for focus. Straight L-Carnitine is a waste for most people though, unless you're carnitine deficient (vegetarians and elderly, usually).

Taurine

Taurine is one of the most abundant amino acids in the body, so it may be easy to write this off as one of the "overrated" aminos, but that would hasty on your part. While it is "conditionally essential" and quite plentiful during normal times, during intense exercise or periods of extreme duress, your body goes through its stores of Taurine rather quickly and it can't make enough to keep up with demand.

Taurine will help keep you hydrated by pulling valuable nutrients and water into your muscles,[41] thus allowing you to continue to exercise for longer bouts without succumbing to fatigue.

The "Overrated"

Glutamine

Glutamine has gotten tons of hype over the years from the bro-science as a staple ingredient to help speed recovery. The fact of the matter is that research is conflicting at best and worst still is that unless it's taken in tandem with L-Alanine, glutamine is broken down in your stomach before it's absorbed by the intestines.[8,9]

Arginine

Arginine, much like glutamine, was an old "staple" in bodybuilding circles. It was traditionally used as a nitric oxide (NO) booster. The should have led to increased blood flow, nutrient transport, and pumps. Sadly, arginine is not nearly as effective as once touted and has been surpassed by more effective NO boosters like Citrulline and Agmatine.[10]

The good news is that we really don't see this one in many (if any) BCAA supplements.

Glycine

Glycine also acts as a neurotransmitter in the body. It typically influences the GABAergic and Glutaminergic systems, but in terms of exercise performance this doesn't really do much for us. There are no relevant studies demonstrating Glycine's effectiveness in increasing performance or aiding recovery.

It may help you get to sleep quicker,[46,47] but we're interested in performance here, so this filler amino acid gets relegated to the "overrated" category.

Silk Amino Acids

Silk Amino Acids (SAAs) are a unique category of amino acids obtained from the Silkworm cocoon, of all places. They need to be hydrolyzed in order to be digested (an additional processing step which would further increase the price of a supplement).

Aside from this, any studies showing their usefulness in increasing performance have only been done on animals (rats).[48] So, they might pose some benefit, but we're not really willing to pay for them to be included in a BCAA supplement.

Electrolytes

This one is going to go against the grain, because it is important to get several electrolytes in – especially potassium, magnesium, and sodium.

However, there are two issues we have with all the raving that sports drink manufacturers love to throw in our faces:

There is no research suggesting a PERFORMANCE boost from taking electrolytes!

By Gatorade's own admission (they link to this from their own site[64]), the sodium-based beverage did not affect performance!

Instead, the Penn State-based researchers attempt to confuse the issue in their abstract with this ludicrous sentence:

Beverage [Na(+)] did not affect performance; however, time to exhaustion was significantly shorter during the -4% (8 +/- 3 min) and -2% (14 +/- 3 min) vs. 0% (22 +/- 5 min) and +2% (26 +/- 6 min)

So the sodium-based beverage didn't affect performance, but the subjects didn't get as tired when they were hydrated vs. when they were dehydrated to 4% or 2% body weight loss.

But we already know that your performance is going to degrade when you're dehydrated.

These authors of that study are mashing two completely unrelated sentences together, likely in an attempt to confound the issue and cover up the failure in performance enhancement (at least by sodium)! Weak. Bad logic, bad science, bad writing… and they know it.

Most Americans already get plenty of Sodium, the center focus of most electrolyte drinks.

Now, if you want to discuss potassium and magnesium, then there are great benefits there. Bring on the potassium! But the whole "replacing lost salt" situation is a bit ridiculous given the Western diet, and still, there's no link to actual performance boost.

In short, we're mostly interested in getting a performance boost, and really don't see it from the electrolytes in any sports drink. It's really from the water and carbs, which you can get nearly anywhere.

Are we happy to get electrolytes in our BCAA supplements? Sure. But are they overrated for most of our readers? Almost definitely.
Proprietary blend or Non-Prop
Typically, we aren't huge fans of proprietary blends here on PricePlow. We always prefer to know what exactly we're putting in our body and how much of each ingredient we're consuming. That being said, we're "OK" with prop blends when we know that we're getting at least 5g of BCAA.
However, if we start to see aminos like glycine, glutamine, and taurine near the top of the blend, we're not so enthusiastic. While nice to have extra aminos, these aren't the "best or brightest" free form amino acids to have in abundance as the research on these is mixed.
In our opinion, none of these supplements are so "magical" that they should be masked with a prop blend of any kind. There's not that many secrets to it (besides the flavoring systems). Pick ingredients with certain benefits and be on your way. End of story.
Notes on the spreadsheet sheet:
We're only looking at BCAA Powders right now. BCAA pills are boring, but we can break those down by price later on if you wish.
We standardized the cost per workout metric to 5g BCAAs for fairness.
We added comments within the sheet, but they unfortunately aren't publicly viewable.
Some of the filler calculations are very eye-opening…
The prices on the sheet will not currently stay up to date. We could make this happen but it'd take some programming work. We'll see how popular the sheet becomes.
[This marks the end of the spreadsheet notes. You can click the back button to go back to the guide.]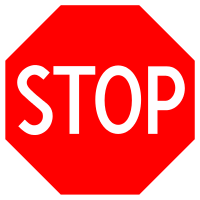 Top 10 BCAA Supplements
You wanted our opinion, so here it is. This is the most impossible list ever to put together – we can't possibly try all 100+ BCAA powders, and different needs call for different powders (hence the guide up above).
But you'll notice that we break things into three categories that we love:
Stuff that's absolutely loaded for intense workouts. You asked for the best, you're going to get it – even if it costs a bit more per workout.
Products that are inexpensive for cheap daytime-sippin
BCAAs that taste too good to ignore
Let's have at it, from 10 to 1:
10. iForce COMPETE

We always use our #10 pick as a "bonus" pick, and this one's no different. Fact is, iForce COMPETE isn't even a BCAA supplement – it uses hydrolyzed whey to provide its amino acid profile – and only about 20% of hydrolyzed whey is going to be the three BCAAs.

Why is it here? Because although it's not a BCAA supplement, the lemon drop flavor is literally the best tasting supplement we've ever tried. It waters down well, and stays freakishly good. But you have to like it sweet.

iForce COMPETE: Save with PricePlow

Get Price Alerts

No spam, no scams.

9. BODYSTRONG BCAA Powder

This is our "cheap sippin" formula for anyone on a budget. If you feel cautious about wasting your BCAA powder in between meals because it's gonna run your budget up, then you should have a tub of this sitting around for those kinds of days.

It tastes good, but don't expect much by way of add-ons. That's fine, given the incredible price.

Always good to have a tub around – but normally we also like to have something a bit more serious to lift with, when we can afford it.

BODYSTRONG BCAA Powder

Get Price Alerts

No spam, no scams.

8. MAN ISO-Amino

ISO-Amino has 5g BCAAs and nothing else.

So why is it here?

Because those candy flavors are simply unbelievable!!!

If you're a fan of Sour Patch Kids, Skittles, Nerds, or other fun childhood flavors, then you must try a few tubs of ISO-Amino and taste it for yourself.

There's no artificial coloring either, which we always appreciate.

It's pretty cheap, given the profile, but if you're really trying to save money, BODYSTRONG is the way to go. ISO-Amino is all about the fun flavors, and MAN is killing it with this product!

MAN ISO-Amino: Score a Deal with PricePlow:

Get Price Alerts

No spam, no scams.

Note: We await the furor of MAN's fanbase to erupt on this "high" placement. There is a cult following – and for good reason. But right now we're in heavy lifting mode and we're chasing the big loaded stuff!

7. Gaspari AminoLast

AminoLast is the only BCAA supplement to make leucine peptides taste so good. These peptide bonds may add a bump to your muscle protein synthesis while working out, but they normally taste so bad that they're not worth it. In Gaspari's case, that's definitely not a problem, Mike and CJ loved this stuff when they reviewed it!

The other bonus add-on is L-Ornithine L-Aspartate (marketed as AmmoJect by Gaspari). L-ornithine is the third underrated ingredient that's involved with your urea cycle (alongside l-arginine and l-citrulline). With it, you get reduced ammonia concentrations in the blood.[65] This ultimately reduces fatigue.[66]

Gaspari AminoLast: Compare with Priceplow

Get Price Alerts

No spam, no scams.

6. Scivation Xtend (and Family)

Scivation is the innovator in this entire category, so when in doubt, this is your pick.

It covers the broad range of great taste, high trust, and value. The addons aren't as impressive as the following products, but if you don't need all of that, then Xtend is your game.

What we're loving is that Scivation has added additional products to the Xtend product line. You have Xtend GO for caffeine-lovers, and Xtend Endurance, which has added carbs – something too many of us ignore before/during hard workouts.

Flavor-wise, you basically can't go wrong, but Mango Nectar and Blue Raspberry are amongst flavors. This is also the only product with what we consider an acceptable green apple flavor, for anyone interested in that.

Scivation Xtend

Get Price Alerts

No spam, no scams.

Scivation Xtend Endurance Prices and Alerts

Get Price Alerts

No spam, no scams.

Scivation Xtend GO

Get Price Alerts

No spam, no scams.

Scivation Xtend RTDs

Get Price Alerts

No spam, no scams.

5. Alpha Pro Nutrition INTRALOAD

INTRALOAD is likely the product on this list that nobody's heard of, but once you take a look at the label, things will start to become clear: it's got everything.

With a high-leucine 12:1:1 blend of 10g of BCAAs, you can easily get away with a half scoop to save money. The BCAAs are backed up by EAAs as well, keeping endurance high.

Beyond that, 3g of citrulline malate, 3g of glutamine, and 1g of taurine help you power through.

And finally, the taste is downright phenomenal, with not too much filler, something impressive with such a large amino profile.

If you're looking to try something from a new brand that nobody's talking about, be the first on your block to get loaded with INTRALOAD.

Alpha Pro INTRALOAD

Get Price Alerts

No spam, no scams.

4. Myokem mTOR Pro

mTOR Pro is what we look to use for ridiculously long workouts, or if we need to sip on something if there's an unfortunate long break between meals. It also works incredibly if taken before bed after a hard day's workout.

Why?

Because it has 3g ActiveTR – time-released leucine – an industry-first product! This is the kind of innovation we always look for when researching products, and Myokem has consistently brought something new to the table with every single product they've come out with.

The 3g of ActiveTR is backed up by a standard 5g of BCAAs in a 2:1:1 leucine:isoleucine:valine ratio, you're going to get plenty of BCAAs with a scoop here – you can even use ¾ of a scoop and stay on track!

EAAs and taurine have also been added, so this is an all-around amino acid supplement, not just a pimped out BCAA product.

Myokem mTOR Pro on PricePlow

Get Price Alerts

No spam, no scams.

3. ANS Performance Amino-HP

There's no question we're big fans of ANS Performance, and they did an exquisite job making this formula in the spring of 2015.

The 5g of BCAAs are in a straightforward 2:1:1 grouping, but what we like is the 1.25g of betaine – a muscle-builder that works similarly to creatine (clinically verified when taken at 2.5g). So at this dose, the gains should be good, but if you mix this with ANS's Ritual pre workout, you might be looking at some newfound gains.

Fact is, we're mostly here to lift and make gains, and that's what puts Amino-HP so high on the list. It's becoming harder and hard to argue against including more betaine – the ingredient has been incredibly successful for power and size gains the past few years.

Another difference-maker is the 500mg of choline bitartrate, which should light up your brain's acetylcholine receptors, bringing added focus to your workout. If your pre workout skimps on the focus department, you can make up for it with Amino-HP.

ANS performs very well in the watermelon and blue razz flavoring departments too.

ANS Amino HP: Save Money and Get Deal Alerts

Get Price Alerts

No spam, no scams.

2. NutraBio Intra Blast

NutraBio has been surging on the market lately, and their newest creation (as of writing this mid-2015) is the epicly-loaded Intra Blast.

For our endurance and sports activities, this is our pick.

First, let's quickly talk about NutraBio: they do only 100% open formulas, and by open, we mean open — even the amount of flavoring and 'fillers' is disclosed!

They are ridiculously stringent about their cGMP (Good Manufacturing Practice) compliance, with several third party certifications, and are potentially on their way to get NSF certified. If you want to know exactly what you're getting, flavors and all, this is a great company to follow.

On to the product: With a 24.1g scoop — it's tough to know where to begin. There's 7.2g of BCAAs in the study-backed 2:1:1 ratio, plus a whopping 2.805g dose of EAAs for further endurance that every athlete should be interested in.

On top of that, athletes will appreciate that there's a full spectrum of electrolytes – more than nearly any sports drink – so if you sweat a lot, you're covered there.

Of the other ingredients listed above, you have 2g taurine (more than most products which have none or maybe 1g), a whopping 5g glutamine (most other products between 2-3g), and even 2g of betaine which we discuss above. This will nearly get you to the clinically-backed 2.5g that has been shown to boost power and muscle growth.[12,13,14]

The taste is very good, but admittedly not as good as some of the other products discussed above and below – but this is awesome because you can see how little of fillers they use to make it happen!

When it's competitive gametime, it's Intra Blast time.

Intra Blast by NutraBio

Get Price Alerts

No spam, no scams.

1. Muscle Elements AmiNO Flow

Let's be honest with ourselves here. The majority of us here are here to lift, and we're doing that because we're here to get bigger and beef up.

If that's you, then meet AmiNO Flow – the true weight lifter's BCAA supplement.

Muscle Elements does a great job of mixing product categories to create something new, and what they've done here is created the world's first "Amino Oxide" supplement, mashing two of our favorite things together to make a bombastic intra workout for lifters.

It's not as cheap as some others, but wow does it work. This product is packed with enough nitric oxide boosters that it actually can stand on its own as a stimulant-free pre workout supplement. But when taken during your workout, it will give you such sustained pumps, you're going to finish your workout far more impressively than you started out.

Just watch Chris in the video below as he went from beast mode to mega beast mode:

If you catch yourself using a crappy pre workout supplement that doesn't bring the pumps (lots of crack-in-a-bottle products with no pumps anymore), then AmiNO Flow can easily make up for that while you burn through your old tub.

But if you take this while using Muscle Elements' own PreCre pre workout… watch out!

on here?

First, you have 5g of BCAAs in a 3:1:2 leucine-dominant blend, combined with 1g of taurine to help with cell hydration as you drink it.

But the Pump & Transport Elements… that's where the fun begins.

It starts with 2g of straight l-citrulline (not citrulline malate), which is more than most pre workout supplements on their own provide! Welcome to pump city – even if you're using an underdosed (or no) pre workout!

But beyond that, there's an added 250mg of agmatine sulfate, which will easily make up for so many of the pre workouts that only provide 500mg and need a kick. There isn't a single other product discussed on this page with agmatine. It's not needed during a workout, but we're never going to say no to having it.

After that, two amino acids, l-histidine and l-ornithine are in play, and both may indirectly boost nitric oxide levels a touch more. The great thing is that these aminos are in so few intra workout supplements, and they're in even fewer pre workouts, so you're going to get something you're not used to here.

But the kicker is with additional grape seed extract, which functions as a vasodilator, and will improve blood flow throughout your body. More blood = more muscle pumps and more vascularity… and by the end of your workout, this stuff is going to seriously have you swollen – and that swole will last well beyond your workout!

While AmiNO Flow might not have been what you were expecting when you came here, it's something you just need to try in the weight room now that you know about it.

Game over!

Muscle Elements AmiNO Flow: Compare Prices and Get Deal Alerts

Get Price Alerts

No spam, no scams.
Thank you for reading our guide. If you would like to go back to the "choose your own adventure" guide section of this document, click here.
You may also enjoy our other guides:
Like this Post? We have more on the way…
PricePlow is a price comparison site that asks one simple question: is this worth it?
The honest truth lives here. Follow us on social media below:
References