To the casual consumer, fat burners are intimidating and confusing. With good reason, too — 99% of them are admittedly total garbage.
There's simply way too much noise out there, from brands using ineffective ingredients, overly dangerous formulas, or just running online marketing scams. Google's no help either — searching for best fat burner is spammed to the high heavens.
Most products are trash… but the ones on this page aren't.
But there's good news: in that other 1% of products lay a hidden gold mine.
There are a number of ingredients that work to help your body burn more fat than it normally would — and when they're mixed responsibly and effectively, you can safely get a serious yet natural boost to your metabolism.
Stealing from the best: Sports nutrition companies
The products discussed on this page are not going to be seen on your daytime television programs. Most of those fat burners don't burn fat, despite their claims.
Instead, we stick to products from the sports nutrition industry, where we can find the right ingredients in doses that actually work. Not online affiliate scams that get your credit card charged every month.
The Best Burners on the Market
Note that this list is based upon a team-based decision process after several fat burner runs over the years, and our opinion is not for sale at any price. For the most part, we prefer the low-to-moderate caffeine fat burners that have extra "feel" to them.
As full disclosure, we have received free samples of nearly every product on this page. We judge each product on its own merits (value, efficacy, labeling disclosure, and quality), and never let free samples sway our opinions. Using a team-based approach, we judge each product on merits of value, efficacy, labeling disclosure, and quality, and our opinions are never swayed by free samples.
The Top 5 Fat Burners without "crazy stimulants"
Many fat burners in this category begin to look the same after a while, so we did our best to show a good variation of effects and profiles.
[This marks the end of the Top 10 Fat Burners *without* aggressive stimulants. You can click the back button to return, or see the more aggressive ones below.]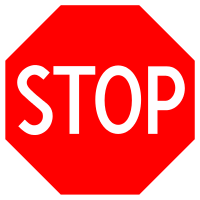 Now for some legacy content, such as an alternative fat burning method where legal:
The ECA Stack
You might recognize ephedrine as the "scary" chemical that comes from ephedra and is used to make methamphetamine (you've seen Breaking Bad, right?), but when used in isolation with just caffeine, it happens to be extremely effective and quite safe.
In case you don't believe us, we have nearly a dozen well-performed research studies to back that statement up. But first, a quick statement:
Ephedrine vs. "Ephedra Pills"
Since ephedrine was banned from supplements in 2004, Hi-Tech Pharmaceuticals, who sells today's legal ephedra pills, removes the banned ephedrine alkaloids from the pills, and replaces them with other stimulants and ephedrine-like PEA alkaloids from acacia rigidula extract.
You can read the entire updated story on our massive Ephedra update post, which shows the research. Otherwise, keep reading for the EC stack:
The Ephedrine Research
Ephedrine stimulates lipolysis by interacting with beta-adrenergic receptors, releasing fatty acids for energy usage.[40] It's quite thermogenic in brown fat cells[41], meaning that it significantly increases your energy expenditure as heat, and even boosts the human metabolic rate by 5%![42]
This all translates to notable amounts of weight loss – both in the short and long term, and it's mostly due to fat loss. This has been backed up by numerous well-performed studies on top of the ones above.[40,43,44,45]
Add caffeine? Yes.
Adding some amount of caffeine (never more than 200mg at a time) is almost a no-brainer with this one: every study that's compared ephedrine alone to ephedrine + caffeine has shown that together, caffeine and ephedrine are far more effective.[46,47,48]
What are the side effects of Ephedrine?
This is where you have some decisions to make. First, note that adding caffeine will increase side effects compared to what's mentioned in a few of the studies cited below. Aspirin can also add its own side effects, so we don't stack that in normally.
With those disclaimers, the good news is that when it's used in appropriate doses, there's actually a comforting lack of major side effects in several of the studies cited above.[47,48]
In one study, researchers reported side effects were tremor, insomnia, and dizziness, but they were short-lasting — after eight weeks, side effects reached the same levels as placebo.[48]. This was likely to the study jumping right into a slightly aggressive dosage, which is why we don't recommend doing that in the dosage strategy below.
On top of that, another trial done on adolescents even reported it as a "safe and effective compound for the treatment of obesity in adolescents".[49]
Other notes:
Watch out for the blood pressure bump

The biggest concern for some, however, is the initial increase in blood pressure (both systolic and diastolic) and heart rate when combining ephedrine and caffeine. However, even those eventually fell.[48]

With that said, anyone with any type of cardiovascular concerns is best to stay away from this stack.

What about withdrawal? Opinions are mixed

This area may stir up some controversy. Ephedrine is a compound that your body doesn't "get used to" in terms of burning fat, and some studies have had users on it for long periods of time.[134] However, we still recommend cycling off of it after eight weeks of use.

Despite some studies mentioning a lack of withdrawal symptoms when discontinuing[47] or mild withdrawal symptoms[49], we would beg to differ.

Anecdotally speaking, going from 8 weeks of ephedrine + caffeine use back down to zero stimulants can be better described as "not fun" to "brutal" depending on the person you ask. 8 weeks is the recommended length of a cycle, with a month off in between.

However, quitting any stimulant cold turkey is never a fun task. The longer you're on it, the more likely your withdrawal symptoms will be rough.
To add the "A" (aspirin) or not?
Opinions are mixed as to whether or not Aspirin should be added to ephedrine and caffeine (taking all three together is known as the ECA Stack).
Aspirin is added because it is a prostaglandin inhibitor, and that works to boost the effect of ephedrine (prostaglandins provide for a negative feedback mechanism that dampens ephedrine's strength).[50]
In addition, aspirin prevents blood clotting, which is a theoretical potential side effect of ephedrine.
The issue is that aspirin adds its own slew of side effects, and the pros do not outweigh the cons for most users.
Numerous studies cited above have shown that EC works extremely well without it. Do you really need to confound the issue with added aspirin? That's up to you, but in our opinion, our final answer is no to aspirin.
Consider Fish Oil Instead
Instead of aspirin, most users opt to stack it with fish oil, which is a great supplement that we recommend regardless anyway (unless your fish intake is quite high). Fish oil contains the same anti-clotting mechanisms while not causing the same organ side effects as aspirin.
When it comes to these products, we recommend those with high DHA / high EPA levels. Some links are provided in the next section for purchasing recommendations:
How to buy the ECA Stack
Caffeine is the easy part

You can see a myriad of products on our caffeine page.

We don't suggest you "ballpark" it with coffee – get the right dosage and avoid unnecessary issues.

Ephedrine, however, may be tougher to get.

In America, you'll need to head to your local pharmacy and see what they have in the breathing relief / asthma section.

There are two major choices:

Bronkaid

The primary choice by most users is Bronkaid. Each caplet contains 25mg of ephedrine sulfate and 400mg Guaifenesin, which is an expectorant.

Primatene

The second option is Primatene, which contains 12.5mg Ephedrine HCl and 200mg Guaifenesin.

It's not as well-known as Bronkaid, but if your pharmacy has it, then it's the go-to. We like the small doses for more precise customization at the low-end dose.

The legal part

Ephedrine is not in any supplements you'll find on PricePlow because it's more of an "over the counter drug" than a dietary supplement, per the FDA. They're sold as asthma medications (hence the expectorant being added).

Ephedrine has to be highly regulated due to illicit drug manufacturers, which is probably another reason the expectorant is added. Americans can expect your pharmacist to ask for ID and record your information. There's a maximum quantity you can buy per month.

Fish Oil, if not using Aspirin

We like high-DHA, high-EPA fish oil. These are the two fatty acid chains that have been shown to provide the most actual benefits from fish oil.

Baby / low-dose aspirin

If you do decide to get aspirin, make sure it's a baby aspirin. This is typically an 81mg dose, and some bottles are labeled "low-dose" instead of "baby" now.

You do NOT take it with every dosage (see dosage discussion below).

Our Bayer Low-Dose Aspirin page scours for the prices within Amazon.
EC / ECA Stack dosage
As always, start light!
We recommend beginning with a single dosage of
12.5mg ephedrine
100mg caffeine
…just once in day 1 to assess. You can slowly working up from there and tracking your progress.
Our preferred dosage:
With all things considered, we prefer to peak out at this dosage, twice per day:
25mg ephedrine
200mg caffeine
Aspirin, if used, is once per day and low / baby dose
Once again, if you've chosen to go with aspirin, use one baby aspirin (81mg) once per day. We still recommend against it in favor of a standard fish oil dosage.
Max dosage, with caveats
The maximum scientifically-backed dosage is three times per day:
20mg ephedrine
200mg caffeine
Our issue with the "max" dosage
Note that the above is the max dosage, and it has a questionable amount of caffeine, since 600mg caffeine per day is well into the bothersome side effect range for caffeine.
When reviewing the data available, recommendations from Health Canada state that 6mg per kg of bodyweight per day is a quality maximum.[51] That converts to 500mg caffeine for a standard 185lb male, and we don't recommend going too much higher, especially if you are heavier.
Just because you're heavier doesn't mean your cardiovascular can handle much more, so take the recommendation above[51] with a grain of salt – it should probably be applied to lean body mass, not total mass.
Be safe, folks, and don't ruin it for everyone else!
So why don't I ever read about this stuff?
Although the stack sounds quite intense, all of the research cited backs up the notion that ephedrine is actually more beneficial to heart-healthy individuals than it is dangerous.
So why don't you ever read about this anywhere?
The answer is simple: Money.
Since it's no longer produced a supplement and is only sold as a drug (by pharmaceutical companies that really can't make any claims using the research cited above), basically nobody stands to make much money from it. That includes us here at PricePlow.
So why would any major publication ever write about it?
That said, we're PricePlow and we' believe in presenting all sides. It wouldn't be fair for us to put together a page on "Best Fat Burner" and not include a serious discussion on the EC or ECA stack.
If you are going to go this route, read the research, understand the side effects, get a full physical, talk to your doctor, get their written consent, and then and only then, start at a very low dosage.
The point being, you will get very little "corporate" support beyond that, and are a bit on your own from there.
What about "ECY"? (adding yohimbine)
If you're a seriously aggressive / advanced user and have already successfully run a couple of EC cycles, you can optionally add yohimbine HCl. Yohimbine targets different receptors (alpha-2) than ephedrine, and helps prevent fat storage[86,87] whereas ephedrine is busy burning existing fat stores via your beta-2 adrenergic receptors.
They're both thermogenic, however, and that might be too much to handle for a lot of people — especially beginners.
So if you've never run an "EC" stack first or you don't know exactly what you're capable of handling, don't try ECY yet. Run eight weeks on EC, and then on your next cycle, you can consider a light yohimbine dosage to assess the difference.
[This marks the end of the ECA stack. You can click the back button to go back to where you came from.]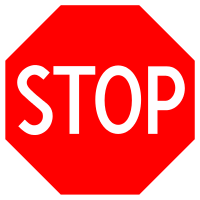 Fat Burner Scams: The stuff that doesn't work:
Below is a list of products that are not at all proven to burn fat in humans, yet are frequently marketed to do so:
Acai Berry

A great antioxidant, but by now, we hope you realize that it has no proven fat burning potential[90] and was a massive scam back in 2007 through 2011.[91]

Raspberry Ketones

Marketing is based on test tube research and rat studies that use astronomical dosages, and still isn't very significant.[92] The amount it would take to possibly burn fat would be a whole lot more than fits in a few pills, and test tube results (in vitro) have never been replicated in the human body (in vivo). In short, it's a massive online marketing scam.

Green Coffee Bean Extract

The "successful" weight loss studies are based on shady research that has been biased by supplement manufacturers and confounded with other ingredients that are already known to work.

The chlorogenic acid inside is great for the heart (can lower blood pressure and such), but there's no quality link between this ingredient and fat loss.[93]

CLA

For every pro-CLA study, there are two more that show insignificant or negative results.[94-104] Overall, its too weak to make a big deal of. Most of us get enough of these "healthy fats" that we needn't worry about it. Spend your money elsewhere.

African Mango

Otherwise known as Irvingia gabonensis, this one has some benefits similar to fiber that enables users to eat less when taken in very large doses, such as 1.05g before each meal.[105] It does not function as a fat burner, and other forms of fiber, such as glucomannan, are more cost-effective.[106]

Garcinia Cambogia

Despite some evidence that it helps mice, human studies have proven it to be worthless for humans.[107,108] Unlike most other supplements on this list, garcinia seems to have no effects on any health parameters – weight and bodyfat included.

L-Carnitine

L-Carnitine only works for fat loss if you're carnitine deficient, which is most common in vegetarians/vegans and the elderly.[58,59,109] If anything, we suggest taking ALCAR (Acetyl L-Carnitine) because of it's cognitive focus enhancing benefits.[60] For beef-eaters, however, standard L-Carnitine is relatively useless. But given how many people are actively avoiding red meat anymore, it's not a bad idea to get it in.

Resveratrol

A great potential anti-aging and cardiovascular protection supplement, but definitely not a fat burner. In fact, it's been shown to slow metabolic rate and lipid oxidation![110,111] Also terrible to take pre workout, as it diminishes the positive effects of exercise on the cardiovascular system.[112]

Chromium Picolinate

This mineral might help with blood glucose levels to a very small degree, but has not been shown to alter body weight or fat mass in nearly three dozen studies – only a few are cited below.[113,114,115]
Note: if you'd like more information on these, let us know and we can put together a more in-depth post. Until then, check the sources cited!
[This marks the end of our list of ineffective / overrated ingredients. You can click the back button to go back to where you came from.]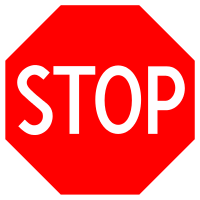 A note to the ladies on "the best fat burner for women"
Hi Ladies! We notice that a lot of women search for the phrase,
best fat burners for women
, but the results are littered with all kinds of ineffective products.
We are quite honestly not impressed by the vast, vast majority of products marketed exclusively towards females. They cost more, provide less, and use shady emotional tactics to sell them. Not our style here at PricePlow.
Soon we'll have a separate page for women, but for now, we recommend you stick with our choose your own adventure guide or our top 10 list, except you should avoid the "ALL-OUT ENERGY" choice under the stimulant-based pills section. Those products will overwhelm most large men, let alone everyone else.
No BS here… just fat burning science.
If you want to see ads of cute pink bottles with Photoshopped 21 year old fitness models on them, you came to the wrong site.
But if you want to read about some products and ingredients that actually work (and we have the research cited to back that up) — yet won't rip you off, then head back to the top and continue through the guide. We'll find something good for you.
End of rant (for now) – thank you for reading.
[This marks the end of our rant on fat burner marketing. You can click the back button to go back to where you came from.]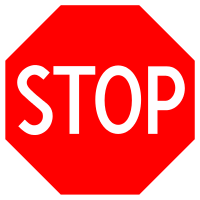 Thanks! See our other guides!
Thanks for reading! If you haven't tried our flowchart yet, head over to our "choose your own adventure" section.
If you liked this page, then you'll love the one for protein, Best Protein Powder Buyer's Guide and Top 10 List or our popular Best Pre Workout Buyer's Guide!
Thanks again for reading along – leave comments via the PricePlow forum below.
Fat Burners – Deals and Price Drop Alerts
Get Price Alerts
No spam, no scams.
Disclosure: PricePlow relies on pricing from stores with which we have a business relationship. We work hard to keep pricing current, but you may find a better offer.
Posts are sponsored in part by the retailers and/or brands listed on this page.