To the casual consumer, fat burners are scary and confusing. With good reason, too — 99% of them are admittedly total garbage.
Whether it's a product that uses ineffective ingredients, one that's overly dangerous, or an online marketing scam, there is way too much noise out there. Google's no help either — searching for best fat burner is spammed to the high heavens.
Most products are trash… but the ones on this page
aren't

.

But there's good news: in that other 1% of products lay a hidden gold mine.

There are a number of ingredients that work to help your body burn more fat than it normally would — and when they're mixed responsibly and effectively, you can safely get a serious yet natural boost to your metabolism.

Over the course of this document, you'll learn about these effective ingredients, and sources are cited for you.
Stealing from the best: Sports nutrition companies
The majority of the products discussed on this page are not going to be seen on your daytime television programs. Most of those fat burners don't burn fat, despite their claims.
Instead, we stick to products from the sports nutrition industry, where we can find the right ingredients in doses that actually work.
Choose your own adventure, or our Top 10 list?
Let's get on with it. This page contains two paths:
Because the only true answer to the question, "What is the best fat burner" is, "It depends."

Based on our opinions.
How do you want your product recommendations?
We'll start with what's best for you, by asking you a series of questions.
Question 1: Do you want stimulants or stimulant-free?
Let us answer this question for you: stimulants.
The best products — by a long-shot — have reasonable amounts of stimulants, namely caffeine.
Most of the ingredients with the best research behind them are stimulatory.  They boost your metabolism in various ways, and some help your body release its fat stores for extra energy.
So for best results, we recommend you drop the coffee / energy drinks and use a stimulant-based fat burner.
But if you know that you don't want any caffeine or other stimulants, then go stim-free.
The Best Fat Burners with Stimulants
Question 2a:  Do you want pills or powder?
There are fat burning powders?  That's right!
If you haven't been around lately, the "fat burning drink mix" trend started picking up serious steam in North America in 2013 and has really been taking off.  Powders are also very popular in Australasia for legal reasons.
They're definitely a great change-up, but they aren't necessarily better.  Here are some pros and cons:
Pros of Fat Burning Powders
Customization Want to do a half a serving? 1.25 servings? Easily done with a powder, but not so much with pills…

They hit you faster Pills take longer to dissolve and start working, so some users like a fast-acting powder first thing in the morning.

They taste good… sometimes. Stimulants are notoriously bitter and difficult to make taste good without adding sugar.  The best ones are great, but the bad ones are rough.

Added extras Some of the powders have additional amino acids that help you keep muscle tone.  These aminos simply wouldn't fit a capsule, so you sometimes get more with powders.
Pros of Fat Burner Pills
They last a lot longer. Although they take a few minutes longer to kick in, their benefits will stay with you for a far greater amount of time.  This is important if you need appetite suppression effects.

Far bigger selection. There are nearly 100x more products in the pill category, giving you more selection when it comes to finding a product that you want.

Cheaper per serving… usually. There's one powdered product that will beg to differ, but you're typically going to get about 3x more dosages from a pill than a powder at the same price.

Convenience. Powders are fun, but for some of us, they're a pain to deal with, clean, etc…  A pill can be taken anytime, anywhere.
If you're not sure, start with the pills, but come back and check out the powders.  But note — we have a powder extremely high in our personal top 10 fat burners list.   There's one product that is just too good to pass up.
The best weight loss pills

Welcome to the pill section!

There are plenty of great formulas, but your choice of what to buy really depends on the overall effects that you want.

Choose the effect that's most important to you:

What's your primary desired effect?

* The high-energy section is NOT for the timid. Proceed with caution.

Mood-Boosting Fat Burners

To an extent, nearly every product on this page is going to have some mood-boosting effects to it.  Caffeine does that by increasing "subjective well-being".[1,2] But there are a few that rise above the rest.

Note that there can't be too much caffeine or other stimulants.  The effects from taking 300mg of caffeine in one sitting aren't what we would call mood-boosting. High-stim products just have too much risk of anxiety and other side effects.

3. Giant Sports Dexamine

One capsule for mood support!

Many people know that chocolate contains something that puts you in a good mood.  That something is PEA, or phenethylamine, which influences your "happy hormones" like dopamine and serotonin.[3,4]  The problem with ingesting PEA is that your brain breaks it down extremely quickly.[5,30]

But with Dexamine's first two extracts, there's a possibility that Giant Sports has found a naturally-occurring way to get these effects, and make them last longer.

The first ingredient, Erythropalum scandens fruit extract, contains a form of PEA known as N-benzyl-2-PEA[6], and its half-life is likely longer due to its structure.  The next ingredient (after caffeine) is hordenine, which also makes PEA last longer.[7]  The following ingredient, Gelidium crinale, also contains these compounds as well as some other minor stimulants.[8]

It definitely works.  Dexamine gives you a mood boost that can last into your morning or workout, and then Giant Sports' expert green tea extracts (combined with the caffeine and the minor stimulants mentioned above) go to work on the actual fat burning.

But note, two capsules puts us over the edge a bit, which is why we mention one capsule to set the mood.

Also note that Dexamine, when combined with its sister product, the Thyroid-boosting ThyroTwin, makes for our #1 appetite suppression system on this page.

Dexamine Price Comparisons and Notifications

Get Price Alerts

No spam, no scams.

2. USPLabs EpiBURN Pro

When developing EpiBURN Pro, USPLabs knew they had to do something different.  The days of DMAA and OxyELITE Pro are pretty much over*, and every attempt to replace it has either failed or been stomped on by the FDA.

So USP threw a curveball and added a common mood-enhancing extract that's never before been used in a fat burner:  withania somnifera, otherwise known as ashwagandha.

Ashwagandha in a fat burner?

Their decision worked.  Put simply, life is just better on EpiBURN Pro.  This stuff feels great, and you can literally feel it pick you up about 15 minutes after taking it.

We have a massive write-up on our EpiBURN Pro blog post, and the research is pretty sound.  There's no doubt that ashwagandha notably lowers stress and anxiety levels to a significant degree in most participants.[13,14,15]

These effects are also noted to be "anti-depressive"[13], motivational[14], and lead to the overall improvement of one's subjective well-being.[13]

The dosage is less, but the effect is fine

One concern though is that the studies cited above use a lot more than what's in this product.  Since the mood boost works so well for us and everyone we've talked to, it seems like USPLabs has figured out how to extract the right actives from the plant.

With all that said, if you're longing for the original OxyELITE Pro formula, and you want crack-in-a-pill, this is not that product.  USPLabs is clearly trying to get away from that market, and this product successfully proves that.

This also has a moderate-stimulant dosage with 100mg of caffeine.  If you need the speed, check out our high-energy section instead.

But if you came for the mood-boost, you're in the right place.  This stuff just feels GREAT – and at one capsule nonetheless (two cap dosage is more fun though).

EpiBURN Pro Price Comparisons and Alerts

Get Price Alerts

No spam, no scams.

1. Olympus Labs IGNIT3

Olympus Labs is a company that's relatively unknown outside of the mass market, but for the past few years, their products have been top notch. The IGNIT3 fat burner (pronounced "Ignite") has a few stimulants that make it extremely focused and put you in a great mood, but it also has more than just that.

On the stimulant side, you'll get 60mg caffeine per capsule (and can take up to 5 capsules per day), so it's quite flexible. We actually find that two capsules is really the sweet spot, although many will opt for three.

Eria Jarensis + J. Regia: Fantastic Combo!

Beyond that, there are two hot new ingredients here that everyone is loving. First, there's eria jarensis extract, which typically provides a variation of the mood-booster PEA, known as N-phenethyl dimethylamine. PEA, the compound that gives dark chocolate it's mood-boosting properties, is great for a quick mood burst, but it goes away too soon — that's where this new version PEA comes in, since it's structure causes it to last longer — but not too long!

Second, J. Regia extract, which we believe is standardized for 2-amino-5-methylheptane (discussed in more detail on our DMHA / 2-aminoisoheptane post), gives a fantastic amount of focus, but we also find that supplements including this family of compounds just puts everyone in a better mood too.

Finally, on top of that, the ingredient that really seems to be the difference maker here is St. John's Wort. This natural ingredient is so powerful, it's often used to treat depression. When taking IGNIT3, your diet woes definitely disappear – it's really the perfect blend of energy, focus, mood enhancement appetite suppression, and fat burning support, and that's why we've moved it so high on our Top 10 list in late 2016!

Olympus Labs IGNIT3 Prices and Deals

Get Price Alerts

No spam, no scams.

[This marks the end of the mood-boost section. You can click the back button to see where other answers take you.]

The Value Section: Fat Burner Deals

Welcome to the budget section.  Since we're a price comparison engine, we always work to find good deals on PricePlow-approved products.

Here's what we suggest doing:

[This marks the end of the value section. You can click the back button to see where other answers take you.]

Top Focus-Based Fat Burners

Some fat burner pills include additional ingredients that boost cognitive focus. Many of these ingredients are known as nootropics, which is another word for "brain enhancer".

If you're here for a quick mental boost but don't really care about burning fat, then clicking the nootropics link above and mixing some of the appropriate products with caffeine might save you .

But if you're on a diet and don't want to lose focus as you drop the calories (or go low-carb), then the three products shown below are our favorites:

3. Cellucor Super HD

Cellucor's flagship fat burner has been selling well for over two years now, and will likely continue to do so because it works well and users love the cognitive edge it has.  Up until six months ago, it would have actually been the #1 choice in this chart, so it's the tried-and-true veteran compared to the next two newcomers.

What we like about Super HD is that Cellucor opened up the focus portion of their formula, named the Super HD Nootropic & CNS Support Blend.  Inside, you get the following in each capsule:

160mg caffeine
150mg N-Acetyl-L-Tyrosine
2.5mg Toothed Clubmoss (Standardized for 1% Hupzerzine A)
Rhodiola Rosea in the proprietary blend

Sound research on L-Tyrosine

N-Acetyl-L-Tyrosine (NALT) is the most stable form of L-Tyrosine for supplement consumption.[52]

In three different studies by three different military outfits, L-Tyrosine has been shown to reduce stress[53], improve cognition and reduce blood pressure[54], and boost mental performance during "extended wakefulness"[55]. All great things when we're dieting.

Anecdotally, most supplement users feel the focus from (NALT) much more than they do for standard L-Tyrosine, but unfortunately, there's far less research that uses this form.  The good news is that it's been found to be "sufficient" for certain L-Tyrosine needs.[56]

How well this is going to work for you cognitively depends on whether or not you can handle the high stimulant dosage at 2 capsules.  At one capsule, the CNS Support ingredients are great to have, but we don't think they're going to be enough to make major differences.

Huperzine A, the unheralded hero

Huperzine A, on the other hand, literally helps prevent brain cell death.[57]

It works by helping to keep acetylcholine around in your brain longer.  Acetylcholine is known as the "learning" neurotransmitter, and huperzine A functions as an acetylcholinesterase inhibitor, meaning it slows down the breakdown of these important transmitters.  This ultimately leads to a chain reaction that reduces neuron death by glutamate.[57]

160mg caffeine per cap may be awkward for some

These are great ingredients, but the issue we have with Super HD is the dosage. At two capsules, they may give you a great boost, but then you're talking about 320mg caffeine in one sitting, which may be a lot for some people (so start at a one capsule dosage).

Note that there's also a powder form of Super HD, which is not as good of a deal, but will allow you to customize dosage better:

Cellucor Super HD Price Comparisons and Deal Alerts

Get Price Alerts

No spam, no scams.

2. Olympus Labs IGNIT3

What's interesting is that Olympus Labs isn't even really marketing to the focus crowd with IGNIT3, but it just so happens that the mix of four stimulants inside end up yielding an extremely focused result!

First, the easy part: 60mg caffeine per capsule, which affords you tons of flexibility. 2-3 capsules at once is the sweet spot, but you can even take one for a pick-me-up in the evening. This coupled with a low dose of rauwolscine, otherwise known as alpha yohimbine, and your energy is up to a great start.

The focus then really comes in from the one-two combination of J. Regia Extract and Eria Jarensis Extract. We believe these are extracted for 2-amino-5-methylheptane and N-phenethyl dimethylamine, respectively. These two stimulants both share "PEA backbones", allowing them to bind to your dopamine receptors and give a great jolt of energy and focus.

PEA is a great compound, but it doesn't last long – your MAO enzymes break it down within 5-10 minutes. So the trick with these two ingredients is that they're not a short-lived as PEA itself — the molecules are a bit stronger than plain old PEA, and you get the euphoric focus for a lot longer.

Overall, a very well-rounded fat burner, and even though Olympus Labs isn't even discussing focus with this one, they certainly bring it with IGNIT3!

Olympus Labs IGNIT3 for Incredible Mood Support

Get Price Alerts

No spam, no scams.

1. Myokem Pyroxamine

This was one of the easiest decisions on this page.  Myokem built their High-Energy Matrix with focus in mind, and they came through with flying colors.  This matrix is a blend of stimulants and cognitive-supporting ingredients that's in Pyroxamine as well as their top-rated pre workout supplement, Nitramine.

Here are the focus-specific ingredients.

Citicoline:

Above, we mention that acetylcholine is the "learning neurotransmitter". Choline supplements boost those important levels, and studies show that citicoline boosts users' performance and yields less mistakes.[67]  Citicoline is the most effective form of choline — it takes less to get the same results[68] — which is important in a smaller pill form factor.

Huperzine A:

Also mentioned above, this ingredient keeps acetylcholine functioning in the brain longer, leading to seriously impressive benefits, such as less neuron cell death.[57]

Bacopa monniera:

In several studies, this extract provided incredible neuroprotective benefits and memory improvements in elderly subjects who were otherwise healthy[63,64,65].  The rat study was even crazier – it helped them reverse memory loss![66]  On top of this, it works as a thyroid booster.[118]

Picamilon:

This is an anxiety-reducer / stress normalizer[69,70], and is a combination of niacin (vitamin B3) and the "chill" neurotransmitter, GABA. It allows you to better enjoy the stimulants in Pyroxamine, so that you can stay level-headed and in the zone.

Unfortunately, the FDA has banned Picamilon, a decision we believe to be both completely illegal and misguided, as discussed in the blog post.

The key is in the dosage

The key here is that Myokem claims a far higher dose than other companies.  This is a notoriously expensive ingredient, and is typically pixie-dusted when in other products (such as the Super HD dosage above).

But you'll have to take their word for it, because it's in a proprietary blend. Regardless, something is clearly felt here in Pyroxamine, and we think it's this citicoline + huperzine one-two punch.

What about the stimulants?

Pyroxamine is also listed in our top high-energy fat burners section, due to the various stimulants which actually perform the fat-loss magic (caffeine, theobromine, N-methyltyramine, higenamine, and rauwolscine), so you can read about them in the high-energy part of this page.

100mg caffeine per cap

Despite being "high energy", note that Pyroxamine has just 100mg caffeine per capsule, which allows you to get a lot of mental enhancement when you take the two cap dosage.  Two caps is quite intense, so start with just one to see how you feel.

Myokem Pyroxamine Prices and Alerts

Get Price Alerts

No spam, no scams.

[This marks the end of the focus section. You can click the back button to see where other answers take you.]

Best Appetite Suppressants

Appetite suppression is an interesting thing.  Some might believe it's mental, others believe it has a lot has to do with diet.  Others believe that they've found products that can do it for them.

It turns out that all of the above are true.  You do need willpower and discipline to diet successfully over the long haul.  Nobody but you can make that happen.

First, consider diet — protein and fiber especially

Diet matters as well.  For instance, higher protein diets leave users more satiated.[71,72]

In addition, more fiber has been shown to reduce appetite, potentially assisted by the following supplements:

Higher doses of psyllium husk fiber[73,74],
Lower doses of polydextrose[75], or
Glucomannan / konjac root fiber[106].

But beyond diet, it turns out, there are some ingredients used in fat burners that have been shown to suppress appetite, and several products that contain them.

Some can no longer be sold as supplements, but are worth mentioning:

The "aggressive" stuff

Unfortunately, some of the ingredients that are in dispute with the FDA also provide some of the best appetite suppression you can find.

These are for advanced users who really know what they're doing:

OxyELITE Pro / HydroxyElite and other DMAA-based supplements

DMAA's status as a supplement is going to be settled in the courts this year, and the original OxyELITE Pro with DMAA was one of the greatest appetite-suppressing supplements ever. See our DMAA discussion in the high-energy section here.

The issue is that when OxyELITE can be found, it's usually marked up at extraordinary prices:

OxyELITE Pro - Best Deals and Price Drop Notifications

Get Price Alerts

No spam, no scams.

So to replace OxyELITE Pro, Hi-Tech Pharma has put out HydroxyElite, an OEP original formula clone – with DMAA.

HydroxyElite - Best Deals and Price Drop Notifications

Get Price Alerts

No spam, no scams.

iForce Dexaprine (original formula with DMAA)

For a limited time in late 2015, iForce Nutrition released the original formula Dexaprine, which has DMAA as well as some appetite-squashing thyroid metabolites.

Take note, Dexaprine is STRONG! You literally need to snap a caplet in half for the first week. In fact, they've allowed us to disclose the formula here:

Dexaprine - Best Deals and Price Drop Notifications

Get Price Alerts

No spam, no scams.

Now for some non-DMAA choices:

Ephedrine + Caffeine (The EC Stack)

Straight Ephedrine and caffeine has been shown to have incredible fat burning effects for those who have healthy cardiovascular systems.  The stack is also well-known as an appetite suppressant.

If you want to explore the science and dosage behind these two, see our EC Stack here.

iForce Dexaprine XR

It's discontinued, but while it's still around… if you want DMAA-free appetite suppression, iForce's Dexaprine XR is yet another in their ultra-intense line of high-stimulant pills. Dexaprine XR is very well known for appetite suppressive effects.

Dexaprine XR Prices (while it lasts)

Get Price Alerts

No spam, no scams.

Now let's get to current products on the market that are DMAA-free:

3. Myokem Pyroxamine

Pyroxamine is a formula that Myokem takes pride in being a focus-first, and it certainly does that exceptionally well. It's listed as the top focus-boosting formula on this page, but also has a very high number of stimulants in its High-Energy Matrix.  Those stimulants also factor into a great appetite suppression system.

Simply put, when we take Pyroxamine, we get so productive that time simply flies by without food.

If you want to read about the stimulant side of Pyroxamine, click here and read about caffeine, theobromine, n-methyltyramine, higenamine, and rauwolscine.  If you want to read about the focus-based ingredients, click here and read about the citicoline, huperzine A, bacopa monniera, and picamilon.

Caralluma Fimbriata – The added appetite suppressor

But somehow, Myokem was able to fit one last ingredient in for appetite suppression: caralluma fimbriata.

There are three impressive studies done on caralluma, two of which were on humans:

In the first, overweight humans who took the supplement trended towards reduced waist circumference, and it tended to suppress appetite compared to placebo.[136]
In another recent study from 2013, researchers found a significant reduction in nearly every parameter: body weight, body mass index, hip size, systolic blood pressure, heart rate, triglyceride levels, and total fat intake![137]
Meanwhile, rats fared similarly: rats who were on caralluma and were exposed to unlimited food ate far less than those who weren't receiving the supplement.[138]

Myokem was 2014's hottest new supplement company, and every product has brought a hot new industry-leading ingredient. We suspect future fat burning formulas will start including caralluma as well, but for now, Pyroxamine is the main one with it.

Pyroxamine is all over this page for a reason: it's a phenomenal product.

Pyroxamine Prices and Deal Alerts

Get Price Alerts

No spam, no scams.

2. Blue Star Nutraceuticals Blade (New Formula in 2016)

Yohimbe lovers, take note!! Most supplement companies "play it safe" with the aggressive appetite suppressant, yohimbe – which is standardized for yohimbine HCl. 1.5mg is what companies usually use, just enough to feel, but not enough to make anyone go over the top.

But those who love yohimbine for its fantastic appetite suppressant capabilities then need to add more to get to serious doses…

…not the case with the new formula of Blue Star Blade!

This delivers a whopping 8mg yohimbine per serving, which Y-Lovers are absolutely raving about. And that's not all, it also has pepper extract, green tea, synephrine, and sodium ALA, all which will help boost energy expenditure and keep the cravings down.

When we reviewed it, CJ absolutely loved it and this bottle disappeared way too quickly:

Blade - Best Deals and Price Drop Notifications

Get Price Alerts

No spam, no scams.

1. The Giant Sports Dexamine / ThyroTwin Stack

This choice couldn't have come much easier.   Never in our lives has something abolished our appetites like one capsule of each of these.

This is actually two different products from the same company that we're talking about here: Dexamine is the fat burner, and ThyroTwin is the thyroid enhancer.

One capsule of Dexamine on its own provides a good bit of energy and mood enhancement. But when combined with ThyroTwin, which seems to be the star of the appetite suppression effects, things get serious.

Brief Disclaimer

Up front, we must state that there's no documented evidence or research behind the appetite suppression in the ingredients in these products. The effects are purely anecdotal.  We hate to make these types of statements without scientific verification, but the effect is so strong that we're confident you'll feel it too.  In fact, other users have agreed with us on our YouTube review shown below.

First, Dexamine is a solid fat burner that is very enjoyable on its own.  With regards to its appetite suppressive effects, however, there isn't anything specific to appetite that we can find.  Several of the stimulants may indirectly assist.

Thyroid: A thyroid booster unlike anything else

ThyroTwin, however, is the likely game changer here.  This metabolic enhancing supplement consists of just two ingredients, both of which are thyroid metabolites: 3,5-diiodo-L-thyronine (at 175mcg per capsule), and 3,3′-diiodo-L-thyronine (25mcg per cap).  They're variants of a hormone named triiodothyronine, or T3, which is critically important to thyroid function.

These two ingredients in ThyroTwin stimulate the thyroid to boost the metabolism.  3,5-diiodo has some research explaining that it transports energy at the cellular level[80], which is stated to "powerfully reduce adiposity by increasing the burning of fats" in another study[81].

More research available

Full texts on these studies, and more, can be found publicly in our DropBox folder here.[82]  The issue is that not a single study mentions anything about appetite, so we can't explain the mechanism, and you'll have to take our word at face value.  It suppresses like crazy for us.

Thyroid condition? See your doctor first

Since ThyroTwin is an advanced supplement that works on the thyroid level, it is not at all recommended to take if you have a thyroid condition.  If you have a thyroid issue, speak to your endocrinologist and follow their instructions to the letter.

Come ready: You might forget to eat

Getting back to the stack in general, this is one of those product combinations that requires you to pre-cook your meals and come in with a gameplan first.  It's not uncommon to simply forget to eat for half the day while using these.  We never recommend starvation diets, so please, make sure you are ready with the eating plan.

Being two products, this is a touch more expensive.  ThyroTwin is not as much as a full fat burner, but it does add to the cost.

On the main PricePlow site, we have a dedicated Dexamine / ThyroTwin stack page, which will point you to the best overall deal on both products together.

Since the ThyroTwin ingredients are not stimulants, they can also be stacked with Giant Sports' popular pre workout supplement, Metabolic Bioshock (instead of Dexamine, if you wish).

You could also consider adding ThyroTwin to your existing preferred stimulant-based fat burner, but with something as serious as a thyroid enhancer, we prefer to stick with one company's stack.

Dexamine Price Comparisons and Notifications

Get Price Alerts

No spam, no scams.

ThyroTwin Deals and Alerts

Get Price Alerts

No spam, no scams.

[This marks the end of the appetite suppression section. You can click the back button to see where other answers take you.]

ENERGY!!!

So you want insane, possibly "unreasonable" amounts of energy?  Then you've come to the right place.

Obligatory disclaimer

Of course, our disclaimer first — this section is only for people who really know what they're doing, and have graduated from all of the other products on this page. No matter how strong you think you are, if you haven't yet worked your way up to these products, then click the back button. The products we discuss below are no joke.

Also, you'll definitely want to get clearance from your physician — your heart must be in great shape.  Even then, you'll want to start with the minimum dosage and slowly work up as you build tolerance.

First, let's discuss the "questionable" ingredients

The highest-energy products are where many non-mainstream stimulants are located. Products with these stimulants aren't really recommended in any other section on this page, but here, we need to have some dialogue about them.

If you want to stay away from DMAA, click here to go to the DMAA-free high-energy products.

Otherwise, keep reading for the best of the best in terms of energy:

Also known as 1,3 dimethylamylamine.

We are still DMAA "supporters", despite the negativity it's received from the mainstream press. While it may have never been successfully proven to be found in nature in reasonable quantities, we argue that it was never truly proven to be dangerous to users who have a clean bill of health and use it responsibly.

In fact, in 2013, the Department of Defense released their two-year study on DMAA, and concluded that the ingredient could not be causally linked to serious adverse events that occurred in individuals with it in their bloodstream.[75]  That review interviewed 1,700 service members and is 109 pages long.

We have a page that lists a large number of supplements that still have DMAA in them.[16]  They're not "illegal", the FDA is just trying to make it hard for them to be sold as supplements (something Hi-Tech Pharmaceuticals is currently fighting).

The #1 product out of all of these was the original OxyELITE Pro formula. Unfortunately, it's no longer available, but there is currently a suitable replacement in HydroxyElite with DMAA. This is an interesting situation, since the manufacturer (Hi-Tech Pharma) is actually suing the FDA, claiming that DMAA was never fully banned and it should be legal.

HydroxyElite - Best Deals and Price Drop Notifications

Get Price Alerts

No spam, no scams.

However, we'd like to point your attention to our current top-rated fat burner, Lipodrene. You can read more about it in our top 10 list, but it literally has everything inside – using DMAA and acacia rigidula to replace ephedrine (alongside its legal ephedrine-alkaloid-free ephedra extract, which is really like advanced green tea).

Lipodrene - Best Deals and Price Drop Notifications

Get Price Alerts

No spam, no scams.

When it comes to DMAA supplements, never mix it with other stimulants, have a clean cardiovascular bill of health, and follow the label exactly – never go over the max dose within a 24 hour period.

2. Ephedra-based supplements

Alongside those DMAA supplements listed above come the ephedra replacements. We recently did a massive amount of research in our new ephedra article, and it turns out that it's actually extremely safe nowadays.

A vast majority of these are produced by Hi-Tech Pharmaceuticals, a company whom the FDA loves to antagonize.[18,19]

But in the case of Hi-Tech Pharma's Thermo-Z ephedra extract, it's actually FDA-compliant, since they've removed the ephedrine alkaloids. You see, ephedra is not banned from supplements, just the ephedrine alkaloids are!

So what Hi-Tech is doing is removing the now-banned alkaloids, and replacing them with PEA Alkaloids from acacia rigidula extract and DMAA. And boom, you have something that we honestly believe is better than before!

The flagship fat burner out of this bunch is Lipodrene (which has 100mg caffeine alongside 35mg DMAA and 150mg PEA alkaloids from Acacia Rigidula), but if you're looking for crazy energy, you might also like Lipodrene Hardcore, which has even more!

The price widgets are both shown below, but if you want even more information, you can see the Best Ephedra Pills area of that ephedra article to get more ideas.

Lipodrene - Best Deals and Price Drop Notifications

Get Price Alerts

No spam, no scams.

Lipodrene Hardcore - Best Deals and Price Drop Notifications

Get Price Alerts

No spam, no scams.

Lipodrene Hardcore is NOT for rookies though!!!

How about ephedrine alone?

Ephedrine on its own is also safe when used properly and with no pre-existing conditions!

It's our belief that the problems with ephedra in the late 90s and early 2000s was due to a double-whammy of consumer misuse and poor industry extraction processes. But ephedrine is relatively safe and extremely effective when used as directed. However, it's a semi-controlled substance, and can't be sold as a supplement, so it won't be inside of any legitimate product in the US, like the products shown on this page.

So if you want to cut to the chase, skip to the bottom where we discuss the EC (Ephedrine + Caffeine) Stack.

But honestly, we like Lipodrene more, because we like DMAA more, simply put.

Now, on to some energy products that don't have the "bonus" DMAA stimulant we love so much:

3. Myokem Pyroxamine

This is the product that actually tops our focus section — and with that crazy focus comes the stimulants.  Myokem has their hands on 9 incredible ingredients in their High-Energy Matrix, most of which are the stimulants discussed below.  This High-Energy Matrix is the same formula used both in the Pyroxamine here and their award-winning pre workout supplement, Nitramine.

Low in caffeine: 100mg per capsule

The great thing is that the energy comes from limited amounts of caffeine (100mg per capsule, which is typically considered low).  The buzz comes from everything else, so you don't get the negative side effects from too much caffeine.  That said, two capsules will put you in the zone and on the money with plenty of energy to spare.

In our focus section, we discuss the main reason this gives so much cognitive support.  But in terms of energy, the following stimulants come together quite well:

Caffeine (100mg)
Theobromine:

Caffeine's milder yet longer-lasting counterpart[23], which prevents any sharp caffeine crash.

N-Methyltyramine: A quite noradrenaline booster that initiates a fat-burning "fight or flight" response to release fat for energy storage.[24]  It that behaves like adrenaline, but at 1/140th the strength.[25]
Higenamine HCl:

Another beta adrenergic activator (like N-Methyltyramine) that mobilizes fatty acids for fuel.[26]  It's effective yet shown to be incredibly safe[27], and is now in several products on this page.

Rauwolscine:

Also known as alpha-yohimbine, it slows fat storage by preventing fat storage[28], and is quite an aggressive stimulant (this is why it's last on the label!)

These ingredients are all amplified by black pepper extract (piperine), which inhibits some enzymes in your digestive system that break down some ingredients too soon.[29]

This all adds up to a focus-based formula whose energy is the real deal at 2 capsules.

Myokem Pyroxamine Prices and Alerts

Get Price Alerts

No spam, no scams.

2. Olympus Labs IGNIT3

We love this formula, and in August 2016, we've added it to several sections of this web page because it does so many great things.

You have to first note that you're getting just 60mg caffeine per capsule, so energy fiends may need to start right at three capsules. Realize that just because you can handle your caffeine doesn't mean you need to jump right into the full five capsule dosage though – there's a lot of other stims to come! But we like 60mg per cap, because it gives you much flexibility.

You'll then get more energy from a bit of rauwolscine, also known as alpha yohimbine, so the energy starts off great.

But the party really starts when you feel the powerful combination of J. Regia Extract with Eria Jarensis Extract. Our research indicates that these have been extracted for 2-amino-5-methylheptane and N-phenethyl dimethylamine, respectively. Both structured similarly to PEA, you'll get a great blast of dopamine when you ingest them – and that brings the energy and focus to new levels.

What we like about these two stimulants is that they seem to last a perfect amount of time for many users. While they're not as powerful as DMAA, they're a step down, and really do quite the trick.

So if you're looking for energy, but don't want the DMAA, this and the next product are definitely where it's at. Oh, and they're great fat burners to boot!

Olympus Labs IGNIT3 Prices and Deals

Get Price Alerts

No spam, no scams.

1. Giant Sports Dexamine Black

Here's what's crazy here: This is easily the most potent FDA-compliant fat burner on the market, and it doesn't even contain yohimbe/yohimbine – nor does it contain rauwolscine (alpha-yohimbine).

Most stimulant-junkies like it, and most-high stim products have it. But there's a small percentage of people who are either allergic to yohimbe or just absolutely hate it.  It just makes some people anxious and overwhelmed.

But with the new ingredient that Giant Sports has here – N-phenethyl dimethylamine, you don't need more energy! We'll get to that in a second though, because the caffeine dose is the first thing to mention:

250mg caffeine in one capsule!

You likely noticed 250mg caffeine – and that's just in one capsule!

Basically, this is a product where you simply take one capsule twice a day, and you are set on your stims.

That's a great start for someone who loves caffeine, like yourself. But is it enough to make a high-energy fat burner? Not at all. That's where this next ingredient comes in:

N-phenethyldimethylamine: The next big thing

This ingredient, N-phenethyl dimethylamine, may sound scary, but it's a variation of PEA that provides an incredibly smooth, long-lasting added kick. The feeling is more euphoric than "full of energy" (which the other ingredients already supply).

It's a feeling quite unlike anything else discussed on this page, and it lasts far longer than any other PEA ingredient (PEA is normally broken down by your MAO enzymes in 5-10 minutes).

Note, however, that research is still limited on this ingredient, but we're pulling together what we can. We've tried Dexamine Black, and it seriously does live up to all of its hype.

So we have the energy and euphoric mood support – now how about burning some actual fat?!

Giant Tea Extracts

Between this product and the original Dexamine, we have to believe that Giant Sports has something "extra" going on with their tea extracts. This is anecdotal, so take it for what it is, but the boost can be felt in both Dexamine and their pre workout supplement, Metabolic BioShock.

Regardless, the research behind green tea extracts and burning fat is very thorough, and it's always a great thing to have paired up alongside caffeine.[32,33,34,35]

Finally, it also has bitter orange (commonly used to provide synephrine) at the end of the panel, but we're not sure how much actual synephrine is inside.

If you're looking for energy, and you want to stay on the right side of the law (and the FDA), then without doubt, this is the one for you. In fact, it might just be better than all those banned supplements anyway.

Dexamine Black Prices and Deal Alerts

Get Price Alerts

No spam, no scams.

[This marks the end of the high-energy section. You can click the back button to see where other answers take you.]

Top Fat Burning Drinks / Powders

Here's the good news: We love the products below.  They combine great taste with great ingredient profiles.

Here's the bad news:  This category still has very little quality selection in the US, and despite the popularity of these top supplements, there's not much else out there worth considering.

3. Cellucor Super HD Powder

Many dieters have heard of Cellucor's flagship fat burner, Super HD, but they may not know that it's available in a tasty powder too.

Super HD is popular because it brings a small mix of nootropics for brain focus alongside a few ingredients with diuretic effects. So on top of the fat burning ingredients, you get both the "look and feel" as well, since most users can notice things quicker when they shed a little bit of that water weight.

As far as the flavors go, peach mango seems to be the one that everyone talks about, but both it and strawberry lemonade grab good flavor ratings. This isn't surprising, given that Cellucor doesn't ever release anything that doesn't taste good.

You'll also find the capsule version of this product listed in our overall Top 10 as well as the focus section due to the nootropic blend mentioned above.

There are two issues to consider, though:

The cost. At 30 servings, this tub can easily be gone in two weeks (or even less). It's literally half the value of the next product, and 1/3 the value of the top one!
The caffeine content. There is 160mg caffeine per serving, which could makes for awkward dosing when taking the pills. 160mg isn't enough, but 320mg could be too much. This is solved with the powder because you can take the perfect 1.5 scoops, but that's going to eat into your value, coming back to the point mentioned above.

A note on the carbs – they're from polydextrose

You may have seen that there are 4g of carbohydrates, but don't let that turn you off yet. They're actually from polydextrose fiber.

This is a relatively new fiber on the market (it was just finally approved in Canada), and works well as an appetite supressant[75] while simultaneously functioning as a sweetener. The FDA has approved it since 1981, but it wasn't added to many supplements until Health Canada's approval.[135]

Super HD - Best Deals and Price Drop Notifications

Get Price Alerts

No spam, no scams.

2. ANS Performance Diablo

Diablo is a supplement that truly lives up to its name – it's very thermogenic and will likely heat you up as it helps you expend extra energy – incredible for a cold-weather diet.

On top of the caffeine (whose dosage is unfortunately not disclosed), there is evodiamine, which is a very thermogenic ingredient extracted from evodia berries.  It works similarly to capsaicin (the main compound in cayenne peppers), and has anti-obesity effects.[83,84]

6-paradol is an ingredient provided by Aframomum melegueta seed extract, otherwise known as grains of paradise.  It is in the same family as ginger, and we've found it to be quite thermogenic.  An interesting study was performed on men during  cold exposure therapy, where researchers determined if grains of paradise would boost energy expenditure as the men's bodies attempted to heat themselves up.  It did.[85]

Additionally, there is higenamine, a safe and mild adrenaline booster that activates your fat-releasing receptors, the beta-2 adrenoceptor.[26,27]  We've found it to be a thermogenic ingredient as well, likely due to it releasing fat for extra energy output.

One of the issues with Diablo is that its introductory flavor, electric lime, was a bit too harsh for us.  The product works well, but we suggest the newer pineapple passion fruit flavor if going with Diablo for its warming effects.

Diablo is Yohimbe-free

Note that if you very sensitive to yohimbe and don't like it, then this is our top selection.

Diablo - Best Deals and Price Drop Notifications

Get Price Alerts

No spam, no scams.

1. Muscle Elements 212 Powder

One of our favorite companies, Muscle Elements, had their 212° fat burner pills out for a while. So imagine how thrilled we were when they came out with a powdered formula!

First, the basics: 200mg caffeine per serving, and 40 servings per tub. It has synephrine for additional fat burning support via the beta-2 adrenoreceptor, and a bit of L-theanine to help take the edge off a bit.

The 100mg of straight PEA will get you motivated, and when that starts to wear off, you feel a little bit of extra zing from the octopamine.

But what's unique with the 212° family is that it adds diuretics to the mix, helping you lose that pesky water weight that is all over your fat. So if you're looking to get a bit "dryer", which most of us are, take a look at the dandelion, juniper, and uva ursi leaf extracts inside!!

Yet, despite all of these stimulants and natural herbal diuretic ingredients, the orange crush taste is downright amazing – and we're not even huge orange fans!!

While most people on this page are looking for pills, if you're looking for a powder, 212 is where we start right now. In the price comparison widget, just make sure you look for the "servings" version, not the "capsules":

212° - Best Deals and Price Drop Notifications

Get Price Alerts

No spam, no scams.

[This marks the end of the powders section. You can click the back button to see where other answers take you.]
Best Non Stimulant Fat Burners

Even though most of the best fat burning ingredients are stimulatory by nature, there are few good products (amongst a sea of rip-offs) that are stimulant-free.

The following products all work in nearly completely different ways, which might make choosing one difficult. To help guide you, here are the five different options:

One (bonus) product is only caffeine-free, but not stimulant free. This makes it great to mix with caffeine, energy drinks, or straight coffee.
One set of products are thyroid metabolites that work as thyroid boosters. They help suppress appetite too.
One product is a single-ingredient herbal product that may also help boost testosterone levels in men.
One product functions mainly as a "glucose disposal agent", and helps you handle your carbs better and keep blood sugar lower.
The final product is a mixture of stimulant-free ingredients, but has added diuretic effects. This is great to take before bed in the final weeks of your diet (pre-contest or pre-vacation). Wake up and literally see the results!

Now that you're prepped, here they are — choose the mechanism that suits you best:

Bonus choice: PES Shift, Caffeine-Free but not stimulant-free

Before we get into the top three, it's worth mentioning that one fat burner you might be interested in is caffeine-free, but does have other stimulants.

If you're in this section because you want to burn fat, but you also want to keep your coffee, pre workout supplement, or energy drink, then this is a great choice.

Each ingredient in Shift (there are six of them) exerts unique fat-burning effects.  Yet two of them are stimulatory.

Citrus Aurantium

This provides synephrine, a compound that's a bit like ephedrine (in terms of its fat-burning mechanisms), but is far weaker. It boosts metabolism while at rest (but not blood pressure)[36] via lipolysis[37].

Higenamine

Shown as aframomum melegueta seed extract on the label, this is actually another stimulant you won't find in your coffee or energy drink – it helps to burn fat by activating beta-2 receptors, which induce a minor "flight or fight" response to the adrenaline system, which then releases fat for energy use.[26,27]

Olive Leaf Extract A great cardiovascular support ingredient, which has been shown to decrease LDL and total cholesterol levels[116] as well as blood pressure[116,117] in several studies beyond the two cited here. However, none of the studies point to body fat mass or weight reduction. This is okay, considering the following ingredients do.

The other ingredients are rhodiola rosea (an incredible feel-good adaptogenic herb), forskolin 95% (probably the best stim-free fat burner of the bunch, and is discussed in further detail below), hemerocallis fulva (speeds up lipolysis),

Shift - Best Deals and Price Drop Notifications

Get Price Alerts

No spam, no scams.

4. Giant Sports ThyroTwin or iForce TT-33

Both of these products contain two thyroid metabolites, 3,3 Diiodo-L-Thyronine and 3,5 Diiodo-L-Thyronine.

While they are not stimulants, they do have incredible metabolism-boosting abilities, by boosting thyroid function.[80,81,82]

These are thyroid boosters: see your endocrinologist

It should be stated that if you have a known thyroid condition, you should stay away unless directed by a doctor.  As always, seek medical assistance when beginning any new supplement program, but that's doubly important when working with the thyroid.

In addition to the metabolic effects from the these two ingredients, we also believe that they are incredible appetite suppressants, but there's no scientific research to back that up.

Very few companies are able to produce both of these ingredients, and they're the only two we've seen with both of them.

iForce's TT-33 contains 100mcg 3,3 Diiodo-L-Thyronine and 50mcg of 3,5 Diiodo-L-Thyronine.  It has 250mcg of Vitamin B12 added for support.

Giant Sports' ThyroTwin contains 25mcg 3,3 Diiodo-L-Thyronine and 175mcg 3,5 Diiodo-L-Thyronine, so they are actually quite opposite in terms of respective dosage, but Giant Sports ultimately has a larger total amount.

These products can be stacked with most other fat burners listed on this page, preferably those that don't operate on the thyroid (for instance, we'd avoid stacking this with Alpha T-2 or anything else with bacopa monnieri or bauhinia purpurea).

ThyroTwin Deals and Low Price Drops

Get Price Alerts

No spam, no scams.

iForce TT-33: Deals and Price Drops

Get Price Alerts

No spam, no scams.

3. Omega Sports Burn 24

This product is definitely very much different from the rest of those on this page, because it primarily functions as a glucose disposal agent, or GDA.  Also known as nutrient partitioners, these types of products are meant to be taken just before eating meals that contain carbohydrates, and are used to keep blood sugar under control.

Burn24 is the "GDA to end all GDAs", and when used properly, it can have some incredibly impressive effects.

The idea is that products like Burn24 can lower the amount of insulin your body needs to produce, which ultimately lowers fat storage.  Instead of storing extra sugars as fat, they increase glucose uptake into muscle cells.

New to glucose disposal agents? Much research below

It's all very complex, so let's look at some published proof behind some of the ingredients:

Berberine

This is an extremely well-documented agent that lowers blood sugar, and helps optimize muscular use of carbohydrates rather than fat storage through increased cellular energy via AMPk.[123]  It inhibits fat storage and improves insulin sensitivity[124], which ultimately leads to lower body weight and fat loss![124,125]

In those studies, subjects with metabolic syndrome lost 13% of body mass index (5.5% drop in waist size)[124] and even healthy subjects lost an average of 5lbs[125] – in the absense of any dietary changes!

The main issue is that there are some negative effects – it will induce a protein named Atrogin-1 that will signal muscle breakdown – unless you work out hard.  In those cases, it will actually stimulate the uptake of glucose into your muscle cells![126]

Point being: this is not a supplement for lazy individuals.  It is advanced and requires you to work out hard to get the maximum benefits.

Meanwhile, berberine also exerts cholesterol-lowering effects.[127]

Gymnema Sylvestre

GS4 is the active ingredient of this leaf, and it's known to control hyperglycaemia to impressive levels.

One study investigated its use (at 400mg/day) for 18-20 months to Type-2 diabetic patients who were also on traditional drugs.  It worked so well in lowering blood sugar that five of the 22 subjects were able to discontinue drug use, and stick with Gymnema alone![128]

To read more, a great "memoir" was written, analyzing several of the past studies on gymnema.[129]

Momordica Charantia Extract (Standardized For 10 Charantin)

Yet another reason to take Burn24 before a carb-containing meal:  This plant extract is very common for its anti-diabetic properties and is used in other cultures for blood-sugar related issues.

Its mechanisms for lowering blood sugar are known, and it seems to be quite strong, but there is not enough well-performed research on humans to make a definite conclusion.[130,131]

Bergenin

Finally, the last of the ingredients with glucose disposal traits: in all doses given to diabetic rats, bergenin was able to significantly reduce fasting blood glucose and reduce plasma cholesterol levels.[132]

Cissus

A wise addition to a stimulant-free product, cissus quadrangularis is an herb that is often successfully used as a joint supplement.  However, there's a great study done on dieters (roughly 250lbs) that showed them losing 10lbs over six weeks![133]  They took 300mg per day, which is the same dosage as Burn24 if you take it three times per day.

The product also contains green coffee bean extract, which is good for blood pressure, but not really for weight management.[93]

Overall, if you take Burn24 just before your carb-containing meals, we are highly confident you'll notice some incredible changes.  It can be stacked with most other supplements on this page.

Just don't take it without eating.  The drop in blood sugar will not be fun and you will feel weak.

Omega Sports Burn 24: Price Drops and Comparisons

Get Price Alerts

No spam, no scams.

2. Muscle Elements LeanWorks

Note: This is the fat burner that also provides a mild diuretic effect.

Muscle Elements is a breakout brand that has a knack for integrating multiple "categories" of products into one, so you often get a "2-in-1" package whenever you buy something from them.

In the case of LeanWorks, their stim-free fat burner, the added bonus is the diuretic effect. If you're nearing the end of your diet, and you're starting to see some muscle tissue but still have a bit of "flab" just around it… that might not be fat. That might be water.

LeanWorks takes care of that problem.

The first part of the label honestly has a few things that we ignore: green coffee bean extract, African Mango, and Raspberry Ketones – all jokes that are there for marketing / label recognition purposes.

But alongside of that is L-Carnitine L-Tartrate, a great addition – especially for vegetarians or anyone running sore (this is the form of carnitine that helps best with recovery).

The fat burning part comes from Capsimax red pepper extract, which has been shown to literally heat you up[61] and decrease appetite in test subjects.[62]

Phaseolus vulgaris is another ingredient, better known as white kidney bean extract. This is a carbohydrate blocker that functions by inhibiting starch digestion.[142] Not that you can eat carbs all night and then pop a few of these, but it's great to have to keep blood sugar down.

The diuretics

But the real feature in LeanWorks are those diuretics — Juniper Berry Extract 4:1 and Dandelion Extract 20:1.

The general idea is simple: if you're nearing your goals, you take this before bed, and when you wake up you're going to have to urinate. And then when you look in the mirror after that's all over, you will start to notice that you are clearly much "tighter and dryer" than when you went to bed. It almost feels magical!

Now, we urge you to be careful with diuretic based products – this is about as intense of one that we'll ever take – and you still need to re-hydrate when you wake up.

Officially known as Taraxacum officinale, dandelion extract was shown to have a diuretic effect[143] – but the issue with the study cited is that there was no placebo. We'd obviously like more research, but it's pretty clear that this one works without it.

And of course, true to Muscle Elements' tradition, the label is 100% open formula, so you know exactly what you're getting – even the extract standardization percentages.

Muscle Elements LeanWorks: Price Drops and Comparisons

Get Price Alerts

No spam, no scams.

1. PES Forskolin-95+

PEScience recently launched their "Superior Essentials" series with single-ingredient products. This is one such product, containing a very high-quality 95% Forskolin extract, yet there's also added Hemerocallis Fulva for even more stimulant-free weight loss support.

Put simply, when extracted properly like this, forskolin is our favorite (and possibly the most underrated) stimulant-free weight loss ingredient.

Forskolin actually comes from coleus forskohlii, an herb traditionally used in Ayurveda medicine.  It seems to work by boosting cAMP (cyclic adenosine monophosphate) levels, which are then tied to more fat loss.

Although it has been used as an ingredient on and off over the past decade or so, it's been making a great comeback with some new research.  We expect to see it in more and more weight loss stacks as time goes on.

The rat studies were great, but finally the human studies are showing it's quite effective for lowering blood pressure[119] as well as human fat loss[119,120,121].

Interestingly (but not relevant to this product) is when it's used as a cream, it burns regional body fat — from the thighs of women![122]

Test boost for men? Potentially

Meanwhile, guys may also like this due to forskolin's potential to boost testosterone levels[120], which may also indirectly lead to more lean muscle and less fat mass when combined with weight training.

Forskolin-95+ - Best Deals and Price Drop Notifications

Get Price Alerts

No spam, no scams.

Note: There are several forskolin / forskohlii supplements. We choose Analyzed Supplements due to its high concentration (95%)
[This marks the end of the Stimulant-Free Section. You can click the back button to see some other choices.]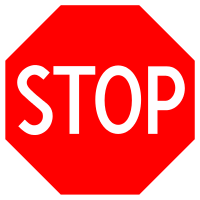 The ECA Stack
You might recognize ephedrine as the "scary" chemical that comes from ephedra and is used to make methamphetamine (you've seen Breaking Bad, right?), but when used in isolation with just caffeine, it happens to be extremely effective and quite safe.
In case you don't believe us, we have nearly a dozen well-performed research studies to back that statement up. But first, a quick statement:
Ephedrine vs. "Ephedra Pills"
Since ephedrine was banned from supplements in 2004, Hi-Tech Pharmaceuticals, who sells today's legal ephedra pills, removes the banned ephedrine alkaloids from the pills, and replaces them with DMAA and ephedrine-like PEA alkaloids from acacia rigidula extract.
Our honest opinion is that products like Lipodrene are better than the EC stack because of the added mood boosters and appetite suppressants… but also because we personally like DMAA a lot more. On top of that, there's research showing that the acacia alkaloids perform just as good (if not better) than ephedrine too.
You can read the entire updated story on our massive Ephedra update post, which shows the research. Otherwise, keep reading for the EC stack:
But moving
The Ephedrine Research
Ephedrine stimulates lipolysis by interacting with beta-adrenergic receptors, releasing fatty acids for energy usage.[40]  It's quite thermogenic in brown fat cells[41], meaning that it significantly increases your energy expenditure as heat, and even boosts the human metabolic rate by 5%![42]
This all translates to notable amounts of weight loss – both in the short and long term, and it's mostly due to fat loss.  This has been backed up by numerous well-performed studies on top of the ones above.[40,43,44,45]
Add caffeine? Yes.
Adding some amount of caffeine (never more than 200mg at a time) is almost a no-brainer with this one: every study that's compared ephedrine alone to ephedrine + caffeine has shown that together, caffeine and ephedrine are far more effective.[46,47,48]
What are the side effects of Ephedrine?
This is where you have some decisions to make.  First, note that adding caffeine will increase side effects compared to what's mentioned in a few of the studies cited below. Aspirin can also add its own side effects, so we don't stack that in normally.
With those disclaimers, the good news is that when it's used in appropriate doses, there's actually a comforting lack of major side effects in several of the studies cited above.[47,48]
In one study, researchers reported side effects were tremor, insomnia, and dizziness, but they were short-lasting — after eight weeks, side effects reached the same levels as placebo.[48]. This was likely to the study jumping right into a slightly aggressive dosage, which is why we don't recommend doing that in the dosage strategy below.
On top of that, another trial done on adolescents even reported it as a "safe and effective compound for the treatment of obesity in adolescents".[49]
Other notes:
Watch out for the blood pressure bump

The biggest concern for some, however, is the initial increase in blood pressure (both systolic and diastolic) and heart rate when combining ephedrine and caffeine. However, even those eventually fell.[48]

With that said, anyone with any type of cardiovascular concerns is best to stay away from this stack.

What about withdrawal?  Opinions are mixed

This area may stir up some controversy. Ephedrine is a compound that your body doesn't "get used to" in terms of burning fat, and some studies have had users on it for long periods of time.[134] However, we still recommend cycling off of it after eight weeks of use.

Despite some studies mentioning a lack of withdrawal symptoms when discontinuing[47] or mild withdrawal symptoms[49], we would beg to differ.

Anecdotally speaking, going from 8 weeks of ephedrine + caffeine use back down to zero stimulants can be better described as "not fun" to "brutal" depending on the person you ask. 8 weeks is the recommended length of a cycle, with a month off in between.

However, quitting any stimulant cold turkey is never a fun task. The longer you're on it, the more likely your withdrawal symptoms will be rough.
To add the "A" (aspirin) or not?
Opinions are mixed as to whether or not Aspirin should be added to ephedrine and caffeine (taking all three together is known as the ECA Stack).
Aspirin is added because it is a prostaglandin inhibitor, and that works to boost the effect of ephedrine (prostaglandins provide for a negative feedback mechanism that dampens ephedrine's strength).[50]
In addition, aspirin prevents blood clotting, which is a theoretical potential side effect of ephedrine.
The issue is that aspirin adds its own slew of side effects, and the pros do not outweigh the cons for most users.
Numerous studies cited above have shown that EC works extremely well without it.  Do you really need to confound the issue with added aspirin?  That's up to you, but in our opinion, our final answer is no to aspirin.
Consider Fish Oil Instead
Instead of aspirin, most users opt to stack it with fish oil, which is a great supplement that we recommend regardless anyway (unless your fish intake is quite high).  Fish oil contains the same anti-clotting mechanisms while not causing the same organ side effects as aspirin.
When it comes to these products, we recommend those with high DHA / high EPA levels.  See our pages on DHA and EPA for information on these extremely beneficial fatty acids.
How to buy the ECA Stack
Caffeine is the easy part

You can see a myriad of products on our caffeine page or in the widget below:

Caffeine Price Comparisons

Get Price Alerts

No spam, no scams.

We don't suggest you "ballpark" it with coffee – get the right dosage and avoid unnecessary issues.

Ephedrine, however, may be tougher to get.

In America, you'll need to head to your local pharmacy and see what they have in the breathing relief / asthma section.

There are two major choices:

Bronkaid

The primary choice by most users is Bronkaid.  Each caplet contains 25mg of ephedrine sulfate and 400mg Guaifenesin, which is an expectorant.

Primatene

The second option is Primatene,  which contains 12.5mg Ephedrine HCl and 200mg Guaifenesin.

It's not as well-known as Bronkaid, but if your pharmacy has it, then it's the go-to. We like the small doses for more precise customization at the low end dose.

The legal part

Ephedrine is not in any supplements you'll find on PricePlow because it's more of an "over the counter drug" than a dietary supplement, per the FDA.  They're sold as asthma medications (hence the expectorant being added).

Ephedrine has to be highly regulated due to illicit drug manufacturers, which is probably another reason the expectorant is added. Americans can expect your pharmacist to ask for ID and record your information. There's a maximum quantity you can buy per month.

Fish Oil, if not using Aspirin

We like high-DHA, high-EPA fish oil. These are the two fatty acid chains that have been shown to provide the most actual benefits from fish oil.

You can read about them on our DHA and EPA pages.

High-DHA Fish Oil Supplements

Get Price Alerts

No spam, no scams.

Baby / low-dose aspirin

If you do decide to get aspirin, make sure it's a baby aspirin. This is typically an 81mg dose, and some bottles are labeled "low-dose" instead of "baby" now.

You do NOT take it with every dosage (see dosage discussion below).

Bayer Low-Dose Aspirin - Deals and Drops

Get Price Alerts

No spam, no scams.
EC / ECA Stack dosage
As always, start light!
We recommend beginning with a single dosage of
12.5mg ephedrine
100mg caffeine
…just once in day 1 to assess. You can slowly working up from there and tracking your progress.
Our preferred dosage:
With all things considered, we prefer to peak out at this dosage, twice per day:
25mg ephedrine
200mg caffeine
Aspirin, if used, is once per day and low / baby dose
Once again, if you've chosen to go with aspirin, use one baby aspirin (81mg) once per day. We still recommend against it in favor of a standard fish oil dosage.
Max dosage, with caveats
The maximum scientifically-backed dosage is three times per day:
20mg ephedrine
200mg caffeine
Our issue with the "max" dosage
Note that the above is the max dosage, and it has a questionable amount of caffeine, since 600mg caffeine per day is well into the bothersome side effect range for caffeine.
When reviewing the data available, recommendations from Health Canada state that 6mg per kg of bodyweight per day is a quality maximum.[51]  That converts to 500mg caffeine for a standard 185lb male, and we don't recommend going too much higher, especially if you are heavier.
Just because you're heavier doesn't mean your cardiovascular can handle much more, so take the recommendation above[51] with a grain of salt – it should probably be applied to lean body mass, not total mass.
Be safe, folks, and don't ruin it for everyone else!
So why don't I ever read about this stuff?
Although the stack sounds quite intense, all of the research cited backs up the notion that ephedrine is actually more beneficial to heart-healthy individuals than it is dangerous.
So why don't you ever read about this anywhere?
The answer is simple: Money.
Since it's no longer produced a supplement and is only sold as a drug (by pharmaceutical companies that really can't make any claims using the research cited above), basically nobody stands to make much money from it.  That includes us here at PricePlow.
So why would any major publication ever write about it?
That said, we're PricePlow and we' believe in presenting all sides. It wouldn't be fair for us to put together a page on "Best Fat Burner" and not include a serious discussion on the EC or ECA stack.
If you are going to go this route, read the research, understand the side effects, get a full physical, talk to your doctor, get their written consent, and then and only then, start at a very low dosage.
The point being, you will get very little "corporate" support beyond that, and are a bit on your own from there.
What about "ECY"? (adding yohimbine)
If you're a seriously aggressive / advanced user and have already successfully run a couple of EC cycles, you can optionally add yohimbine HCl.  Yohimbine targets different receptors (alpha-2) than ephedrine, and helps prevent fat storage[86,87] whereas ephedrine is busy burning existing fat stores via your beta-2 adrenergic receptors.
They're both thermogenic, however, and that might be too much to handle for a lot of people — especially beginners.
So if you've never run an "EC" stack first or you don't know exactly what you're capable of handling, don't try ECY yet. Run eight weeks on EC, and then on your next cycle, you can consider a light yohimbine dosage to assess the difference.
Yohimbine - Deals and Price Drops
Get Price Alerts
No spam, no scams.
[This marks the end of the ECA stack. You can click the back button to go back to where you came from.]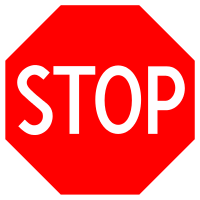 Fat Burner Scams: The stuff that doesn't work:
Below is a list of products that are not at all proven to burn fat in humans, yet are frequently marketed to do so:
Acai Berry

A great antioxidant, but by now, we hope you realize that it has no proven fat burning potential[90] and was a massive scam back in 2007 through 2011.[91]

Raspberry Ketones

Marketing is based on test tube research and rat studies that use astronomical dosages, and still isn't very significant.[92]  The amount it would take to possibly burn fat would be a whole lot more than fits in a few pills, and test tube results (in vitro) have never been replicated in the human body (in vivo).  In short, it's a massive online marketing scam.

Green Coffee Bean Extract

The "successful" weight loss studies are based on shady research that has been biased by supplement manufacturers and confounded with other ingredients that are already known to work.

The chlorogenic acid inside is great for the heart (can lower blood pressure and such), but there's no quality link between this ingredient and fat loss.[93]

CLA

For every pro-CLA study, there are two more that show insignificant or negative results.[94-104]  Overall, its too weak to make a big deal of.  Most of us get enough of these "healthy fats" that we needn't worry about it.  Spend your money elsewhere.

African Mango

Otherwise known as Irvingia gabonensis, this one has some benefits similar to fiber that enables users to eat less when taken in very large doses, such as 1.05g before each meal.[105]  It does not function as a fat burner, and other forms of fiber, such as glucomannan, are more cost-effective.[106]

Garcinia Cambogia

Despite some evidence that it helps mice, human studies have proven it to be worthless for humans.[107,108]  Unlike most other supplements on this list, garcinia seems to have no effects on any health parameters – weight and bodyfat included.

L-Carnitine

L-Carnitine only works for fat loss if you're carnitine deficient, which is most common in vegetarians/vegans and the elderly.[58,59,109]  If anything, we suggest taking ALCAR (Acetyl L-Carnitine) because of it's cognitive focus enhancing benefits.[60]  For the average person, however, standard L-Carnitine is relatively useless.

Resveratrol

A great potential anti-aging and cardiovascular protection supplement, but definitely not a fat burner.  In fact, it's been shown to slow metabolic rate and lipid oxidation![110,111]  Also terrible to take pre workout, as it diminishes the positive effects of exercise on the cardiovascular system.[112]

Chromium Picolinate

This mineral might help with blood glucose levels to a very small degree, but has not been shown to alter body weight or fat mass in nearly three dozen studies – only a few are cited below.[113,114,115]
Note: if you'd like more information on these, let us know and we can put together a more in-depth post. Until then, check the sources cited!
[This marks the end of our list of ineffective / overrated ingredients. You can click the back button to go back to where you came from.]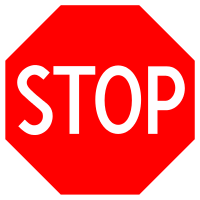 A note to the ladies on "the best fat burner for women"
Hi Ladies! We notice that a lot of women search for the phrase,
best fat burners for women
, but the results are littered with all kinds of ineffective products.
We are quite honestly not impressed by the vast, vast majority of products marketed exclusively towards females.  They cost more, provide less, and use shady emotional tactics to sell them.  Not our style here at PricePlow.
Soon we'll have a separate page for women, but for now, we recommend you stick with our choose your own adventure guide or our top 10 list, except you should avoid the "ALL-OUT ENERGY" choice under the stimulant-based pills section.  Those products will overwhelm most large men, let alone everyone else.
No BS here… just fat burning science.
If you want to see ads of cute pink bottles with Photoshopped 21 year old fitness models on them, you came to the wrong site.
But if you want to read about some products and ingredients that actually work (and we have the research cited to back that up) — yet won't rip you off, then head back to the top and continue through the guide. We'll find something good for you.
You can also contact us with questions.
End of rant (for now) – thank you for reading.
[This marks the end of our rant on fat burner marketing. You can click the back button to go back to where you came from.]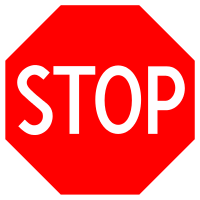 Our Top 10 List
Note, this is our personal opinion after lots of fat burner runs over the years, and our opinion is not for sale at any price. For the most part, we prefer the low-to-moderate caffeine fat burners that have extra "feel" to them.
If you'd rather see what might work best for your needs, then head over to our "Choose your own adventure" section where you can tell us the effects you're looking for.
10. Transparent Labs PhysiqueSeries Fat Burner

Transparent Labs is a new company that's been tearing the scene up with their 100% open formula, well-packed formulas that are free of artificial colors, flavors, or sweeteners. While that sets apart their popular PreSeries Bulk Supplement (rated one of the best pre workouts), that doesn't provide as much differentiation with capsule products that are all basically free of such things.

But the formula is still very impressive, using a monster dose of forskolin and focus- and mood-boosting ingredients of 5-HTP and L-Tyrosine.

Replicating a mild version of the "ECA Stack"

Those ingredients are further supported by synephrine and white willow, which provides a natural source of aspirin precursor, salicylic acid. This helps replicate the "ECA stack", where the 'E' is used by Synephrine and the white willow provides the A.

Then, of course, is the caffeine – this is a moderately dosed 120mg per serving, but you get a serious 60 servings per container, so there's no short supply of this fat burner!

While it's well-formulated, we just don't think it's as bombastic as their pre workout supplement, PreSeries Bulk, but it's still worthy of Top 10 praise — and only PricePlow has the best coupons on it!

Fat Burner - Best Deals and Price Drop Notifications

Get Price Alerts

No spam, no scams.

9. MTS Nutrition Drop Factor

The brainchild of Marc "The Machine" Lobliner, Drop Factor hasn't been getting as much attention due to Lobliner's whey protein, MTS Machine Whey, doing so well and overshadowing everything else!

But Drop Factor was one of the first to introduce an open formula, and was using forskolin long before it was cool.

It combines some of our favorite mild-mannered stimulants in caffeine (125mg per capsule) and theobromine alongside the slightly more aggressive yohimbine HCl (1.25mg/cap) and Synephrine (22.5mg/cap – a higher dose than most).

There is some focus for some of you – 5mg vinpocetine per serving – we've never felt much from it, but others swear by it.

MTS Drop Factor Price Comparisons

Get Price Alerts

No spam, no scams.

8. NutraBio ThermoFuel

NutraBio is a company that's been around for twenty years, but only recently are they really getting attention from the sports nutrition market, as they've now begun to expand into other retail stores like GNC, Amazon, and Suppz.

Their popularity began to explode to a new level during the Jim Stoppani Scandal, where their good name was unduly attacked by the fitness celebrity.

But in all reality, with NutraBio, it's all about the products. They manufacture their own supplements in a 100% cGMP-compliant facility, and have passed every FDA audit with glowing reports.

In terms of the ThermoFuel fat burner, which is currently on version 9 as we write this, they bring a good dose of focus-boosting L-Tyrosine and Acetyl L-Carnitine to the mix, yet have higher doses of green tea extract as well.

To burn more fat, a larger-than-usual dose of synephrine is inside (60mg) alongside a smokin 45,000 heat unit pepper extract!

The caffeine mix is interesting: in three capsules, you'll get 200mg caffeine, which comes from 160mg dicaffeine malate (yielding 120mg caffeine) alongside 80mg straight caffeine. This increased amount of dicaffeine malate gets absorbed more slowly, allowing the fat burner to last longer with no crash. We're big fans of this mix.

Finally, to keep blood sugar low, banaba leaf extract is added, making this a great product to take pre-meal.

Overall, if you haven't checked out anything by NutraBio, then it's time to research them – there's not many companies we trust more!

ThermoFuel V9 - Best Deals and Price Drop Notifications

Get Price Alerts

No spam, no scams.

6. Blue Star Nutraceuticals Blade

If you like Yohimbe and you like heat, then shoot this one to the top of your list — Blue Star Blade brings some serious Y-action for those who can handle it!

Most fat burners stick to safe doses of yohimbe, say in the 1.5-2.5mg range, which is enough to work a bit but not so much to make anyone overly-stimulated. But the problem is that there are some people who simply love the ingredient, and they need to go buy more separately to get the product to behave like they want.

Blue Star Nutraceuticals caters to this demographic, and has a whopping 8mg yohimbine HCl in each serving, yielding some extreme appetite suppression and energy. To top it off, there's quite a bit of pepper extract and 225mg caffeine per serving.

We recently reviewed it, focusing on the effects – CJ went nuts for it and used this bottle up like crazy – and that's when he had a cabinet full of other stuff too!

So if you are a Y-lover, and like everything else in the label below, then that could vault this one to the top for you.

Blade - Best Deals and Price Drop Notifications

Get Price Alerts

No spam, no scams.

6. Muscle Elements – 212°

Muscle Elements is a hot new brand comprised of industry veterans, and this is a hot new fat burner that we're excited to have around the office.

212° provides a great blend of thermogenic heat, stimulants, diuretics, and a bit of focus. If you're looking for a product with a diuretic edge to it, to look more "tight and dry", this is the one to get.

A powdered option

What we love about this one is that Muscle Elements created a powdered version, and it is without a doubt the best-flavored fat burning drink we've had! Stimulants like this are hard to flavor, but orange gets it done and then some!

An open formula

If you look at the ingredient label and the product image, you'll see that you can start to piece together the ingredient mix for the stimulants. For instance, you have the following:

175mg caffeine
30mg Synephrine
5mg Vinpocetine
5mg Yohimbine HCl

They've now completely opened up the formula, too, which has also factored us into moving this product up the list.

We're extremely happy with what Muscle Elements is up to, and can't wait to try the powdered version as well!

Warning: contains a WADA banned substance (octopamine)

One thing is that this product contains octopamine in the Fat Oxidation & Core Temperature section. This is a great-feeling stimulant, but it is banned by WADA, so be careful if you're a drug tested athlete! Everyone else will love it though.

Muscle Elements 212° Prices and Alerts

Get Price Alerts

No spam, no scams.

For even more potency, you can also stack this with Muscle Elements' LeanWorks, which is a stimulant-free solution that you can take at night. There's some mild diuretics in there, and users have absolutely loved the way they wake up noticeably leaner (don't forget to rehydrate though!)

LeanWorks Prices and Alerts

Get Price Alerts

No spam, no scams.

5. Dexamine / ThyroTwin (or Dexamine Black for the adventurous!)

This is a stack of two products from Giant Sports, and will cost a bit more, so you might consider this cheating.

But either way, these two products make for the most appetite-suppressive stack we've seen in a very, very long time.

Dexamine is the fat burner, while ThyroTwin is the stimulant-free thyroid enhancer.

We love Dexamine because it's our top-rated yohimbe-free fat burner (the rest of the fat burners below all have some form of yohimbe inside), so yohimbe-haters who still want a solid kick will want to look at this one or Shred JYM.

ThyroTwin's two ingredients are potent metabolism boosters.  They definitely work to burn more energy, but to be honest, we don't know why these two suppress appetite so well.  There's no research connecting them to suppression — just take our word for it that they do.

While ThyroTwin can be added to many other products on this list (or your favorite pre workout supplement), we prefer to keep them together because thyroid enhancement is a serious topic and we don't want to potentially combine it with other thyroid boosting ingredients.

If you have a known Thyroid condition, you must speak to your doctor before starting any supplement program.

Dexamine Price Comparisons and Notifications

Get Price Alerts

No spam, no scams.

ThyroTwin Deals and Alerts

Get Price Alerts

No spam, no scams.

But if you want to get even more insane, check out Dexamine Black, which has the new stimulant (N-phenethyl Dimethylamine) and a whopping 250mg caffeine!

Dexamine Black - Best Deals and Price Drop Notifications

Get Price Alerts

No spam, no scams.

Similar to how the original Jack3d gets an honorable mention in our best pre workout supplements guide, the original OxyELITE Pro with DMAA would get an honorable mention here.

Unfortunately, the original OEP is usually out of stock (or costs $175 when it's found), but Hi-Tech Pharmaceuticals has put out a very worthy clone (with DMAA) named HydroxyElite, and the reviews have been phenomenal!

This product has it all: moderate caffeine (100mg), beta-2 fat burning (from cirsium), alpha-2 fat storage blocking (from yohimbe), thyroid enhancement (from bauhinia and bacopa), and best of all… that DMAA for feel-great focus, appetite suppression, and athletic prowess.

You can read the full round of ingredient details on it on our HydroxyElite page, where we discuss why this is such a fantastically-formulated product.

It has DMAA

It's worth noting the "incomplete" legal status of DMAA, which you can read about in the link (short story is that Hi-Tech Pharma is suing the FDA to legally use DMAA as a supplement, as it was never formally banned).

We are definitely fans of the ingredient, but only when appropriately dosed and taken exactly as directed (ie, don't mix HydroxyElite with other stimulants, not even coffee or tea!). We don't believe it was ever truly been proven to be dangerous when used properly by users with no pre-existing health conditions, and the appetite suppression, focus, and mood enhancement is second to none for us.

However, we're urging Hi-Tech Pharma to disclose the amount of DMAA so that we can gauge our maximum daily dose of either two or three capsules.

With all that said, if you're an ultra conservative supplement user, DMAA (and thus HydroxyElite) may not be for you.

So if you've never had the original OxyELITE Pro, you can feel what the fuss was all about in HydroxyElite. Just use it per the label, and compare prices below:

HydroxyElite - Best Deals and Price Drop Notifications

Get Price Alerts

No spam, no scams.

In the meantime, the original OxyELITE Pro will have a special resting place here at PricePlow, but HydroxyElite is where it's at if you want back in that game.

3. Myokem Pyroxamine

Wow. Myokem did not mess around with their High-Energy Matrix, which was recently reformulated in 2015 and now has a 100% transparent label.

This product is marketed as a focus-first fat burner, and it lives up to the claims.  Take one or two of these and 4 hours later you'll notice that your inbox is empty and you've accomplished more than you did all of last week combined.

Although Pyroxamine only has 100mg of caffeine in each capsule, it's not necessarily "low-stimulant". There's about 4 other stimulants that are added.  They all burn fat in their own unique ways, synergizing with the caffeine.

To top it off, there are some extra thermogenic compounds that will heat you up and expend extra energy as well, so this is an extremely functional fat burner — not just a focus booster.

But back to the focus, because that's the star of the show.

What we like is the high quality nootropics used. The one-two punch of citicoline, the most potent form of choline, combined with a solid dose of huperzine A (a not-so-cheap supplement that is too frequently pixie-dusted by everyone else).

These work to keep more acetylcholine — the learning neurotransmitter — around in your brain for longer, and that ultimately improves all sorts of cognitive functions.

End result: You're not a worthless idiot on your diet anymore. In fact… quite the opposite.

This is one of those fat burners that doesn't need to be used when dieting.  It's just awesome, and good for nearly everyone. And that's why it's all over this page.

Myokem Pyroxamine Prices and Alerts

Get Price Alerts

No spam, no scams.

2. Olympus Labs IGNIT3

Welcome the top newcomer of 2016, Olympus Labs IGNIT3. This fat burner is as impressive of a formula that we've seen out of the products that are DMAA-free.

There is literally nothing this fat burner can't do. It strikes a near-perfect balance between energy, focus, mood, and appetite suppression. With only 60mg per capsule (and a max dose of 5 caps per day), you get extreme amounts of flexibility too!

Mood and focus enhancement

Things get kicked off in unique fashion with a huge dose of St. John's Wort — the mood-boosting herb used to fight anxiety and depression. But on top of that, this ingredient prevents fat cells from maturing as much.

Combining mood and focus are the two new stimulants, eria jarensis extract alongside J. Regia extract. We believe these two ingredients yield two compounds that both have dopamine-boosting PEA backbones, namely N-phenethyldimethylamine and 2-amino-5-methylheptane. They're far better than PEA, though, since they last longer and provide a smooth rush of euphoric focus.

With these two ingredients, two capsules is really all it takes, although three may hit the sweet spot for others. You can then take the other capsules later on, or save one last capsule for an evening pick-me-up instead of that diet soda.

Brown fat support

In terms of brown fat burning prowess, IGNIT3 uses a combination of olive leaf extract and grains of paradise (labeled as Aframomum Melegueta P.E.), the latter of which you definitely feel heating you up, especially when combined with the ginger root extract.

There are other unique ingredients that you can read about in our IGNIT3 blog post, but the main gist is that this is about as good as it's going to get for us without a DMAA-based profile, and that's why it's right here.

Olympus Labs IGNIT3 Prices and Deals

Get Price Alerts

No spam, no scams.

When we first created this guide and top 10 list, we wrote some stuff that was simply wrong. One thing that we were completely wrong about was the current state of ephedra, which is an ingredient in Lipodrene here.

So when we kept seeing this yellow fat burner come up again and again, we had to ask, "How is this stuff still on the market? Wasn't ephedra banned in 2004?"

Those questions led us down a rabbit hole that turned into a massive 11,000 word guide on ephedra, which explains several common misconceptions:

Ephedra isn't banned – ephedrine alkaloids are!

So if you take out those banned alkaloids, you get a legal ephedra.

But is this new ephedrine-free ephedra any good?

We have the lab tests, and it basically is now being used as an "advanced form of green tea extract", with several unique fat-burning compounds inside.

So how do you replace the fat burning and focus power of ephedrine?

You add acacia rigidula extract (Senegalia Berlandieri) and DMAA (Methylhexanamine HCl). Meanwhile, Hi-Tech Pharma has published research showing that 250mg acacia rigidula can outperform ephedrine!

The point is, this ephedrine-free ephedra is not only legal, but it's safe (zero serious adverse events reported since 2007). You can read the gory details in our new ephedra article, which explains the whole story.

But we don't love Lipodrene for the ephedra…

Honest truth, though, is that the ephedra is only a "selling point" for this product. The real action is thanks to the nice 100mg caffeine, 35mg DMAA, and 150mg acacia rigidula extract (which provides some hard-hitting PEA alkaloids).

This stuff literally has it all. Multiple appetite suppressants. Thyroid enhancement. Mood boosts in several forms. Fat storage blocking from a bit of yohimbe (but not too much). Focus out the wazoo. It's literally insane.

You will never feel a more impressive "100mg caffeine" product ever, so don't take that caffeine dose lightly – two Lipodrenes is SERIOUS business and we don't advise it unless you really know hwat you're doing.

If anything, we owe an apology for ever stating that their ephedra was dangerous – because it's not. Again, it can now be considered an advanced green tea with the way it's extracted, and have the lab tests to back that up.

The PEA alkaloids from acacia (now labeled as Senegalia Berlandieri) and the DMAA (now labeled as Methylhexanamine HCl) are really doing the heavy lifting here, and boy do they work.

And on that note, realize that Lipodrene is not for rookies or stim-sensitive users. If you can't handle a serious cup of coffee, you probably shouldn't be touching this.

But if you've given some other fat burners a shot, and you have a clean bill of health, Lipodrene is what we're running in 2016.

Lipodrene - Best Deals and Price Drop Notifications

Get Price Alerts

No spam, no scams.

Read more on our Lipodrene analysis, or read everything on that ephedra post.

Need more stim? If you're one of the crazy few who has an insanely strong stimulant tolerance and two Lipodrenes isn't enough, consider Lipodrene Hardcore below, but beware, it's WILD!

Lipodrene Hardcore - Best Deals and Price Drop Notifications

Get Price Alerts

No spam, no scams.

Game over!
Thanks! See our Protein Powder Buyer's Guide!
Thanks for reading! If you haven't tried our flowchart yet, head over to our "choose your own adventure" section.
If you liked this page, then you'll love the one for protein, Best Protein Powder Buyer's Guide and Top 10 List!
Like this Post? We have more on the way…
PricePlow is a price comparison site that asks one simple question: is this worth it?
The honest truth lives here. Follow us on social media below:
References