Arginine Nitrate

(Tag Archives)
Subscribe to PricePlow's Newsletter and Arginine Nitrate Alerts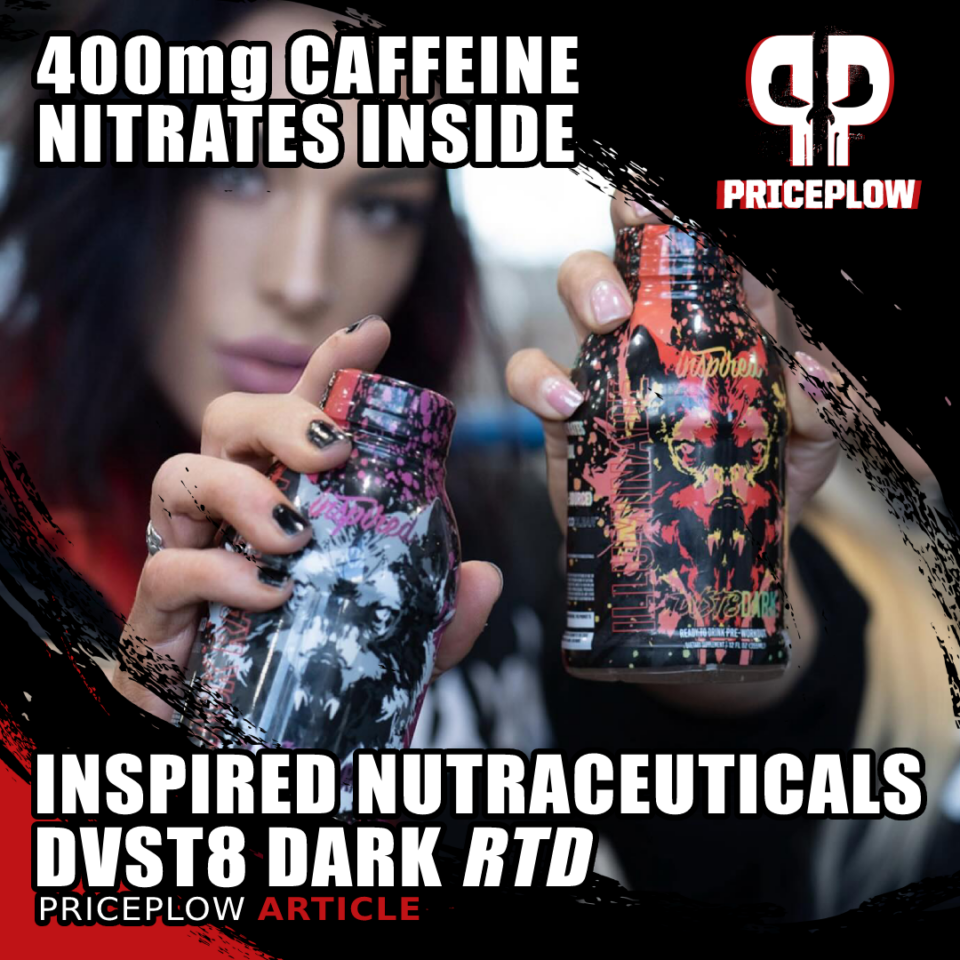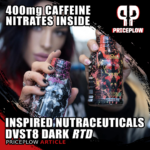 Back in July, we covered Inspired Nutraceuticals' DVST8 DARK Pre-Workout – a formula for anyone who wants to hone their edge. Or in Jungian terms, integrate their shadow. It's an impressive formula in many ways, featuring some novel ingredients and generous doses of familiar ones.
DVST8 Dark Now in
RTD
Form
Well, now […]
Continue Reading →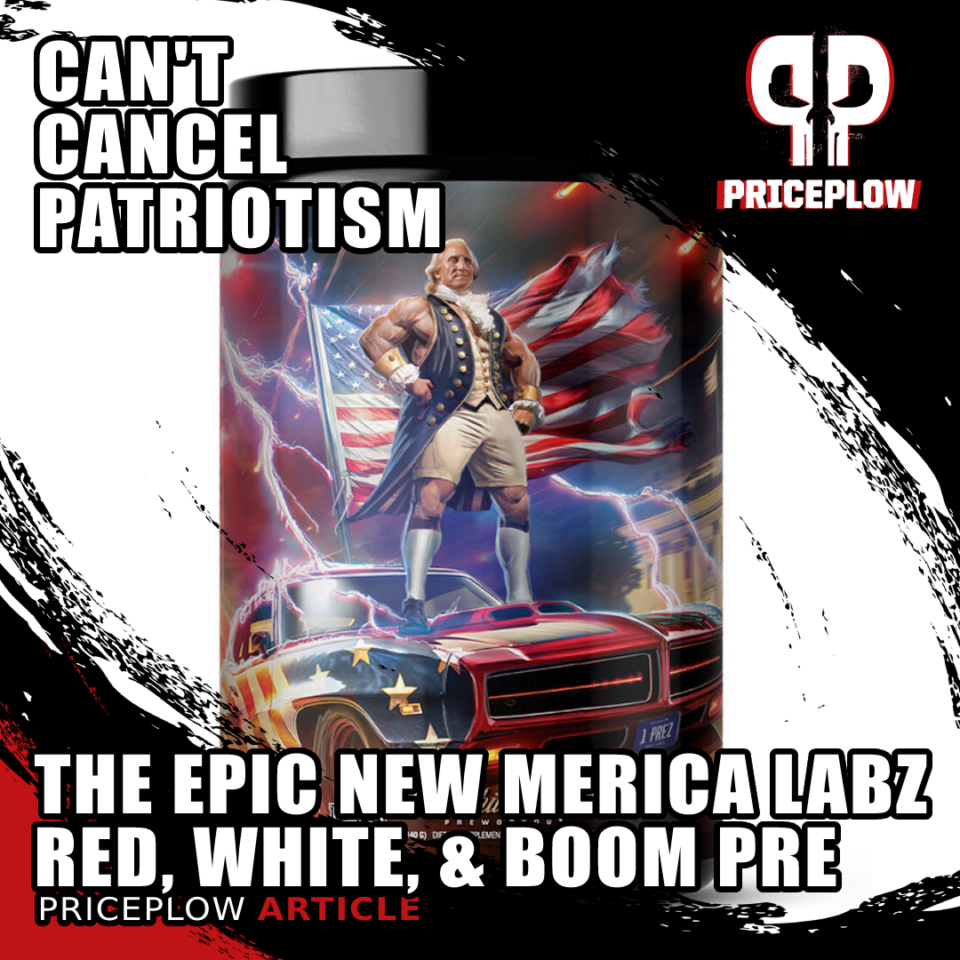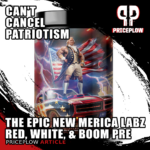 The Thanksgiving holiday is one of America's finest cultural traditions. And this year, patriots, you will all have one more thing to be thankful for.
'Merica Labz Red White & Boom – 2023 Update!
The legendary 'Merica Labz Red White & Boom pre-workout has received a "facelift" (to put it lightly), and you will not[…]
Continue Reading →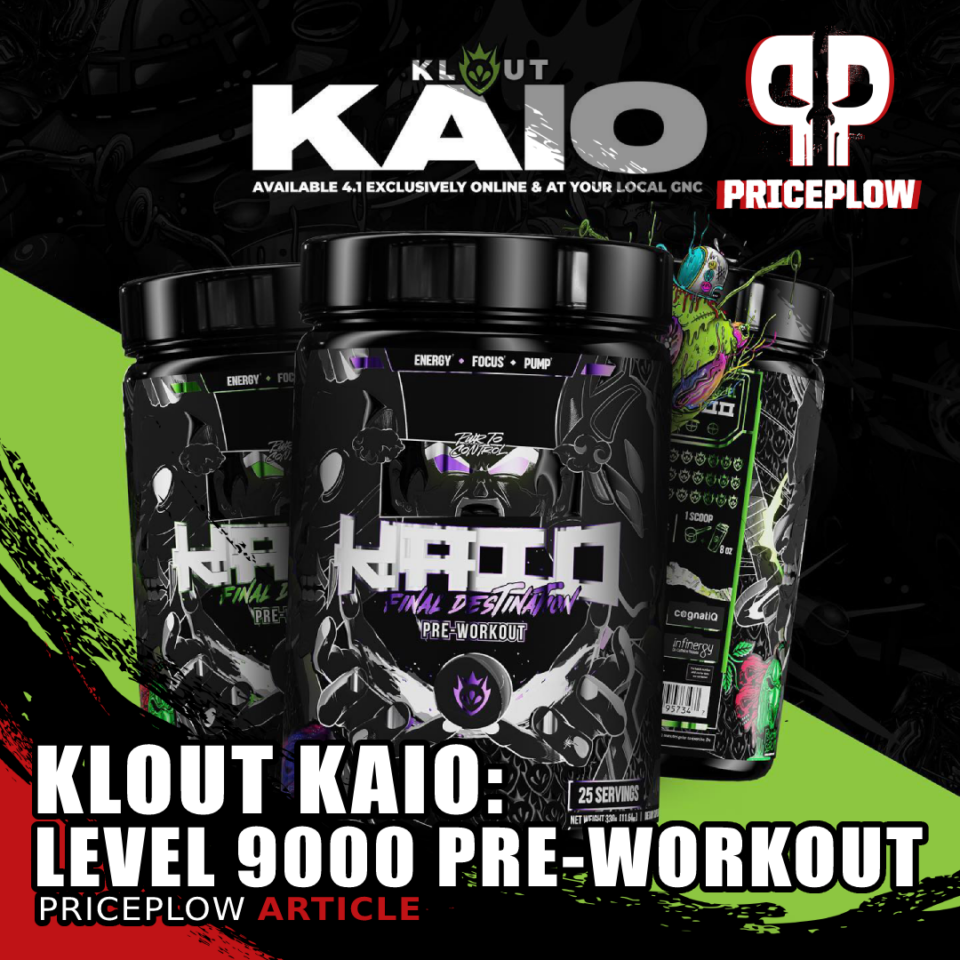 Klout has officially stormed the gates of the supplement industry, with a frenzy of supplement releases that can only be called an onslaught. PricePlow's brand to watch in 2023 is on a tear for their sophomore season, and up until now, they haven't even released their biggest and most aggressive label!
The big reveal […]
Continue Reading →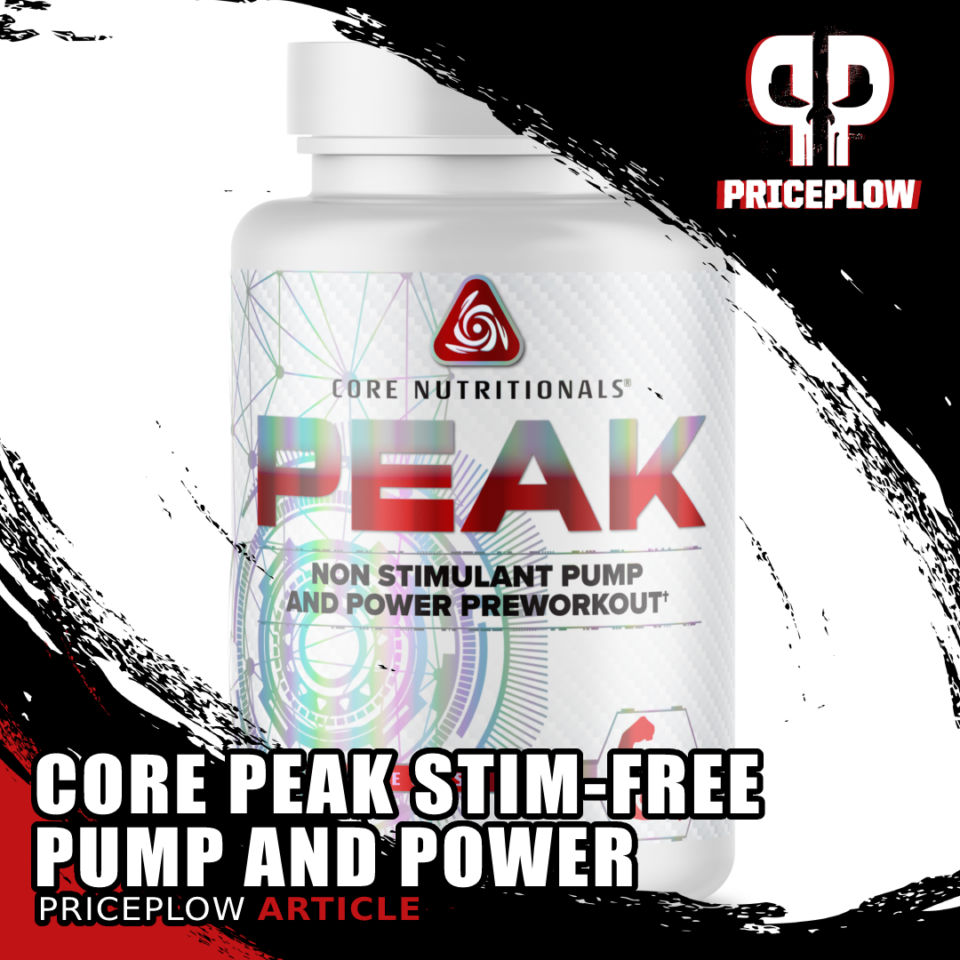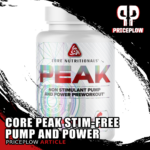 We always look forward to new releases from Core Nutritionals and the way Doug Miller and his team straddle the line between battle-tested and the innovative with unusual sophistication. This is a company that's not afraid to use new ingredients, but chooses them carefully.
Core PEAK: Innovative Nitric Oxide Boosting Capsules
That's exactly what […]
Continue Reading →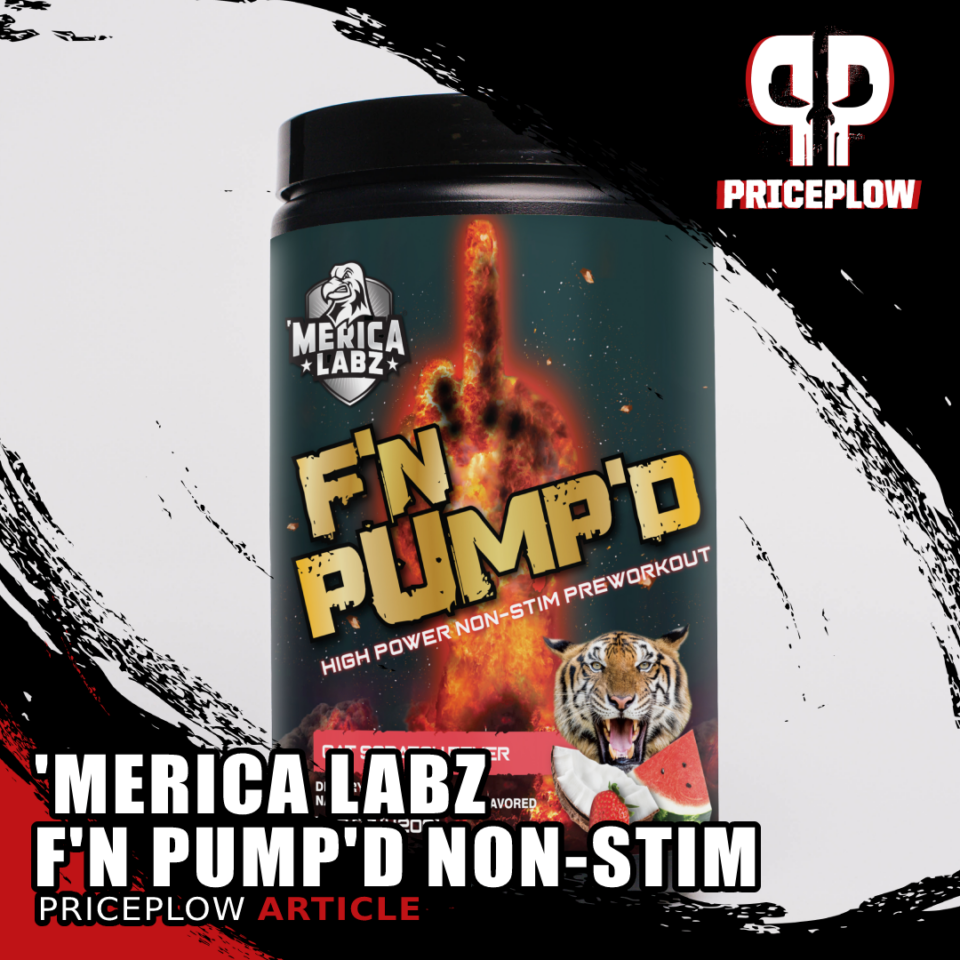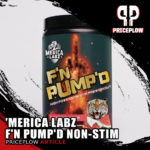 'Merica Labz quickly became a PricePlow favorite because of their American-style approach to everything they do. New products usually go big in some way because they push the limits of supplement-industry convention and top it off with a touch of can-do American ingenuity.
We love their Red, White, and BOOM pre-workout, and had a […]
Continue Reading →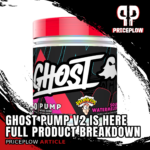 In 2021, Ghost is taking a brief break from completely new releases, returning to some of their core products and reformulating them in what they call "The Year of the V2". Ghost has begun launching their V2 Series of their foundational lineup starting with the pre-workouts — first came Ghost Legend V2, and […]
Continue Reading →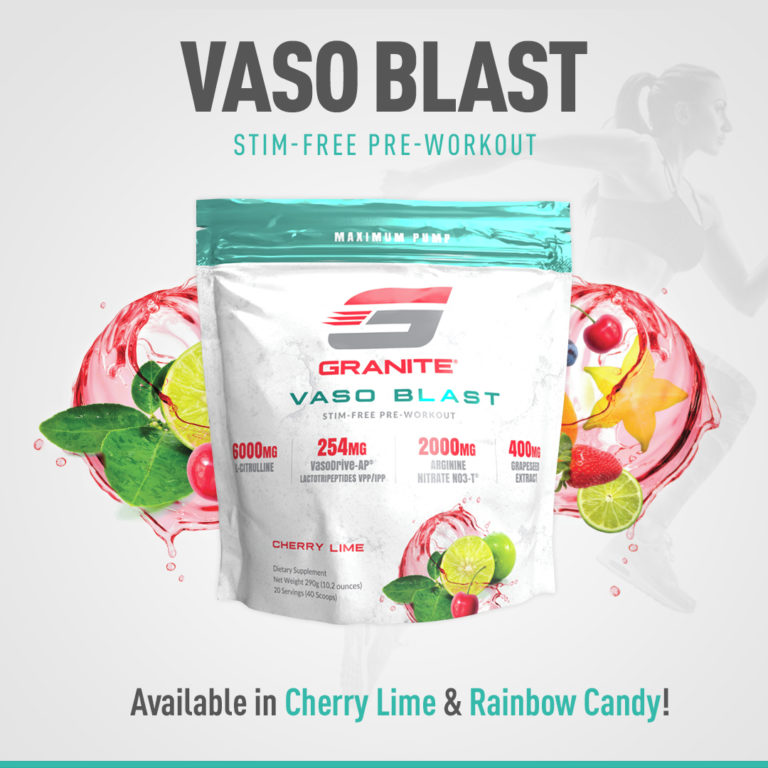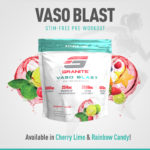 A few months ago Granite Supplements, founded by IFBB Pro John "Mountain Dog" Meadows, made the switch to eco-friendly packaging. Now, every one of Granite's products comes in "post-consumer recycled" resealable zip-lock bags, rather than large, wasteful plastic tubs.
Granite chose to do this for a few reasons:
It's better for the environment Easier[…]

Continue Reading →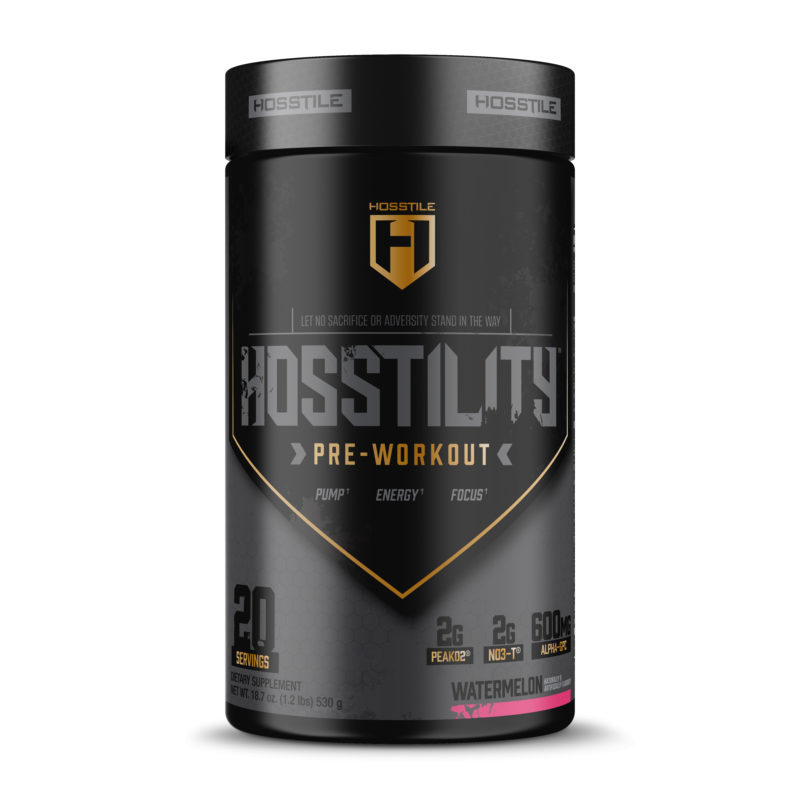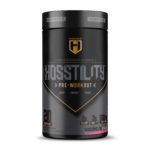 Update: Hosstility's full formula is now available to view, and the introductory product lineup is up in our Hosstile Supplements post!
If there's anyone in the fitness industry that knows exactly what he wants in a supplement, it's IFBB Pro bodybuilder Fouad 'Hoss' Abaid. He's been active in the industry for years and found […]
Continue Reading →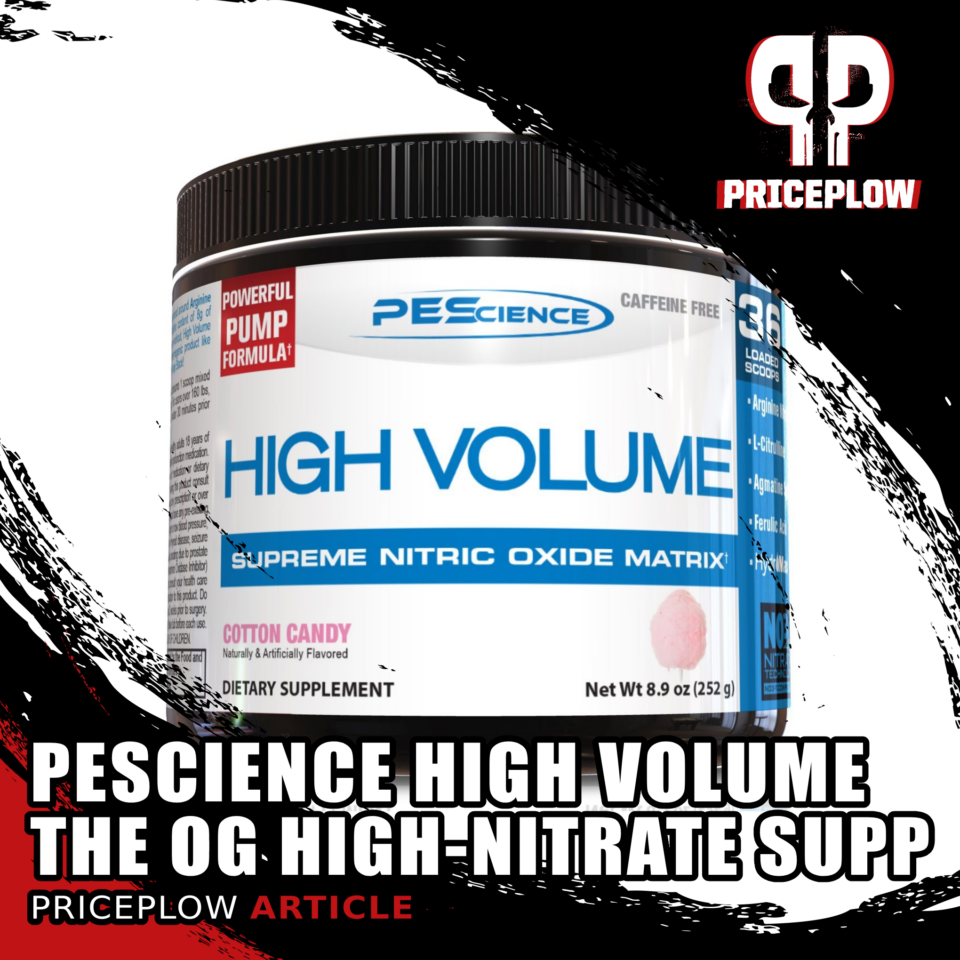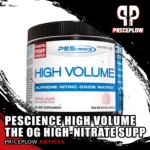 PEScience's High Volume stimulant-free pre workout pump supplement has been around since 2014 – long before most brands had a stim-free pre workout… hell, long before most of today's supplement brands even existed. With large nitrate doses, the 2014 release was well ahead of its time, but it's also been upgraded a few times […]
Continue Reading →