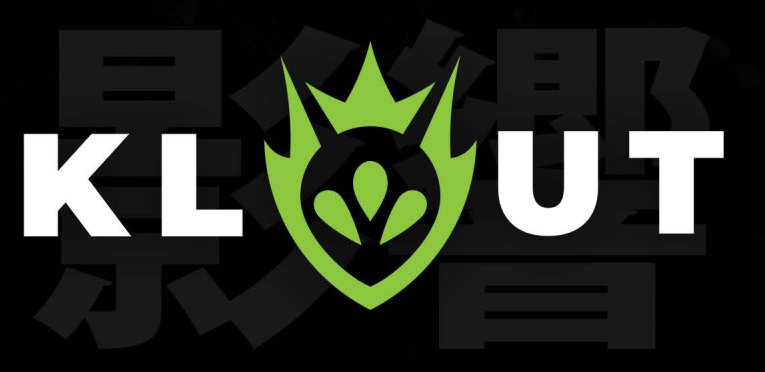 During PricePlow's 2022 Supplement Industry Awards, we named one company as The Brand to Watch for 2023 — KLOUT. The young upstart, whose fresh and aggressive labeling garnered a ton of attention in the past year, impressed us with their ability to embrace and motivate the next generation of young athletes.
What we didn't know was that Klout's leadership team had even bigger plans than anyone imagined – this wasn't going to be a traditional "sophomore season" for the upstart. Instead, they're re-imagining and re-loading for a crazy month of March, which will drive the rest of a Klout-powered year:
Klout Supplements Re-Imagined in 2023: Big Releases on the Way
In this article, we'll tease a few things that are coming to Klout's fans, who will soon be able to pick much of it up at GNC.
And speaking of Klout's fans, we need to talk about their ambassador community, dubbed the Klout Krew. This is one of the fastest-growing communities we've ever seen, with authentic, organic excitement you can't just manufacture. Once you see the excitement, you'll know why — this is the must-see release onslaught of the season.
Before getting into the details, sign up for PricePlow's Klout news alerts and be sure to follow @Klout_pwr on Instagram so you don't miss out on any of their new releases or content:
Klout – Deals and Price Drop Alerts
Get Price Alerts
No spam, no scams.
Disclosure: PricePlow relies on pricing from stores with which we have a business relationship. We work hard to keep pricing current, but you may find a better offer.
Posts are sponsored in part by the retailers and/or brands listed on this page.
This area is reserved for Team PricePlow's upcoming Product Comparison video.
Subscribe to our channel and sign up for notifications so you catch it when it goes live!
What's coming to Klout in 2023?
As always, we have to start with the pre-workouts. And you read that right – it's plural, because there are three pre-workout supplements to choose from:
KAIO – The LEVEL 9000 Pre-Workout

If you're experienced and want to go straight to the top with energy, pumps, and focus, then let's start with KAIO, the Final Destination of Pre-Workouts. With 25 full servings of Psycho Serum or Cosmic Dust (these are the two flavor names), the KAIO pre-workout combines a caffeine blend boosted by extra goodies and a pump matrix that's sure to get you loaded to the gills.

This beast has several trademarked ingredients, all meant to bring superior endurance and physical performance.

Right off the bat, we can see that Klout isn't into the "20/40" serving splits – this is 25 legitimate servings, which should fill the tub up all the way through. If you're Kaio crazy, you can turn that into 20 servings with some heaping scoops – but most definitely won't need to do this. This one's coming a little later in April to GNC, and you can read about it in our article titled Klout KAIO: Klout's Final Destination Pre-Workout at GNC.

MAMBA – The Fiery GBB-Fueled Pre

If you need to lower the pumps a touch, but want to turn up the heat, then MAMBA could instead be for you. With a bit less nitrate yet a touch more caffeine, it's set to dial up the energy levels even higher than KIAO. But the real torcher is the GBB inside, which is of course the pro-carnitine ingredient short for gamma butyrobetaine that makes athletes sweat.

Klout keeps you hydrated with Mamba, though – there are electrolytes and solid hit of taurine to keep you going. Mamba is meant as a high-stim, crash-free pre-workout for those who want stims but no banned substances.

Klout must be planning big things with the MAMBA – four flavors are planned, and one of them is literally named Poison Apple. These guys definitely aren't messing around!

KARMA – The Nootropic Pre-Workout

KARMA: The sum of a person's actions in this and previous states of existence, viewed as deciding their fate in future existences.

Finally, Klout brings us KARMA, which has a lower-stimulant energy blend to deliver a smooth release of energy, but with increased nootropic support that includes a massive hit of Alpha-GPC paired with CognatiQ coffee fruit extract.

Like its above brothers, Karma is also nitrate-driven and provides 25 servings per container, but won't leave caffeine-sensitive users hung out to dry.

The above two formulas are compared in more depth in our article titled Mamba vs. Karma: Which Klout Pre-Workout is For You?.
This means Klout has a pre-workout for everyone – and if you want stimulant-free, that's coming in the form of Pump Kaps too!
What about the rest?
What about weight loss? Aminos? Sleep?
Yes, yes, and yes — it's all coming in the coming month! See the labels and details in our updated article titled Klout Showcases Three New Supplements: PWR Burn, Aminos, and PWR Off.
If you're looking for thermogenic weight loss support, PWR BURN is the answer, which will have a 3-capsule thermogenic matrix that includes Advantra Z citrus aurantium extract, CaloriBurn grains of paradise extract, and white willow bark extract to help provide an ECA-like stack. There's 100 milligrams of caffeine per capsule, making for 300 milligrams in an entire serving.
Training with KAIO, MAMBA, or KARMA will leave your body wanting some intra-workout fuel, so Klout AMINOS are coming with a full EAA + BCAA blend alongside Aquamin and coconut water powder to keep you hydrated and anti-catabolic during your training sessions.
To come on down from all of those stims, Klout has a powdered sleep aid named PWR OFF, which provided a clinical 3 gram dose of glycine with a quite large addition of GABA as well as theanine to help calm things down. There's a dual-blended melatonin hit and plenty of zinc and magnesium to keep anxiety down and sleep waves up.
There's more to come, but the plan is clear: Klout is set for a major year. They're ready to fulfill their goal of bringing the wildest, most unique brand and products to the market, and they're building it around an online community with some of the most loyal and engaged consumers we've seen.
You can sign up for our Klout News alerts to stay up-to-date:
Klout – Deals and Price Drop Alerts
Get Price Alerts
No spam, no scams.
Disclosure: PricePlow relies on pricing from stores with which we have a business relationship. We work hard to keep pricing current, but you may find a better offer.
Posts are sponsored in part by the retailers and/or brands listed on this page.