Essential Amino Acids

(Tag Archives)

Otherwise known as EAAs, read our EAA vs. BCAA article and learn why "Full-Spectrum" Essential Amino Acid Supplements are the 'new' Branched Chain Amino Acid Supplements!
Subscribe to PricePlow's Newsletter and Essential Amino Acids Alerts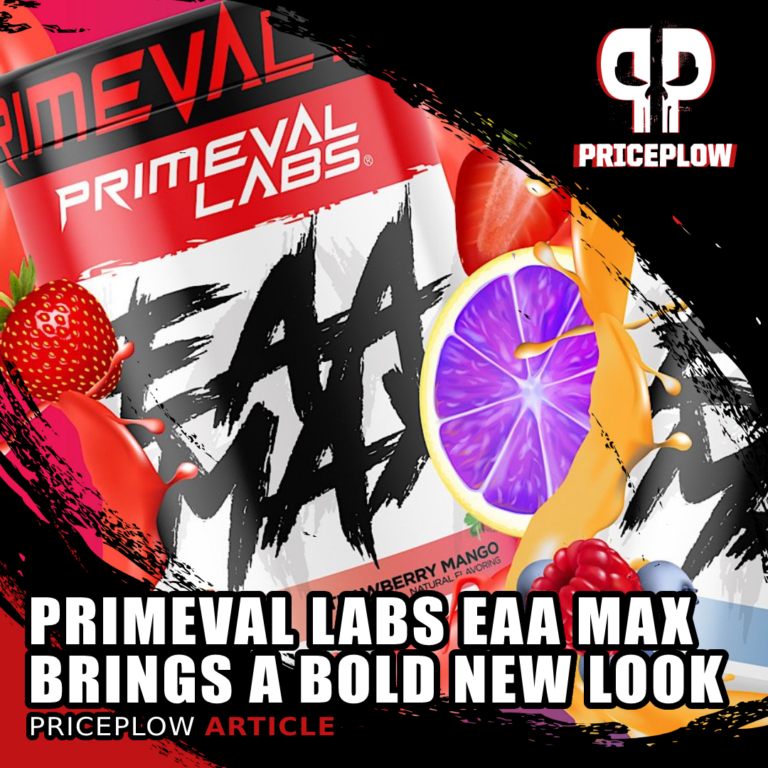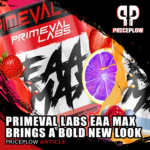 The OG EAA supplement has been updated with a fresh look in 2021!
For years, BCAA supplements dominated the "intra workout" category in the sports nutrition space. It took a long time, but eventually, full-spectrum essential amino acid (EAA) supplements […]

Continue Reading →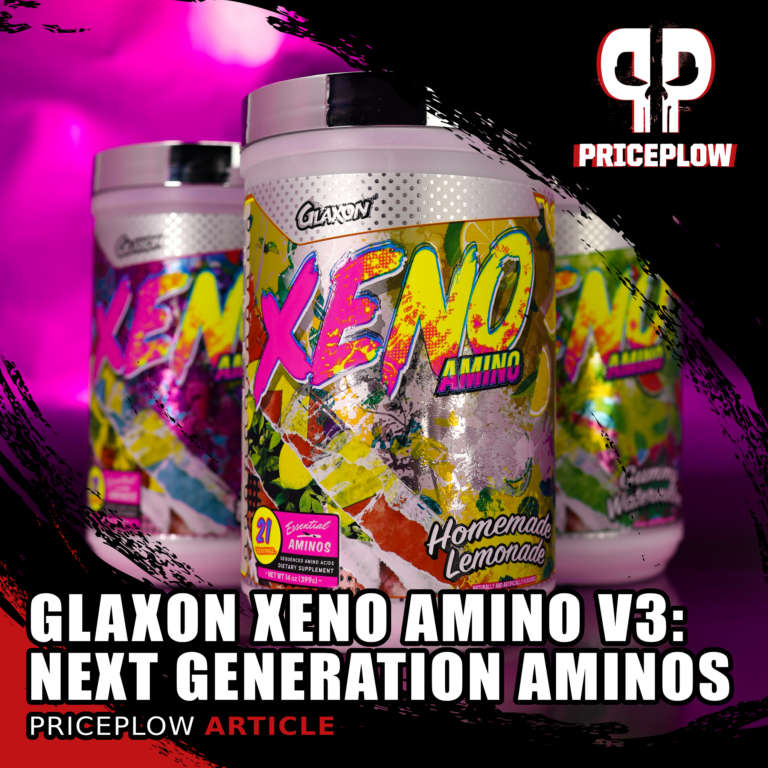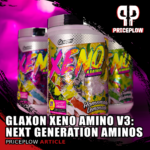 Another month, another great Glaxon supplement improvement. Just after the recent release of Glaxon Wonder Collagen, the "goons" have decided to once again improve their Xeno Amino intra workout and recovery amino acid supplement.
Xeno Amino V3: New and[…]
Continue Reading →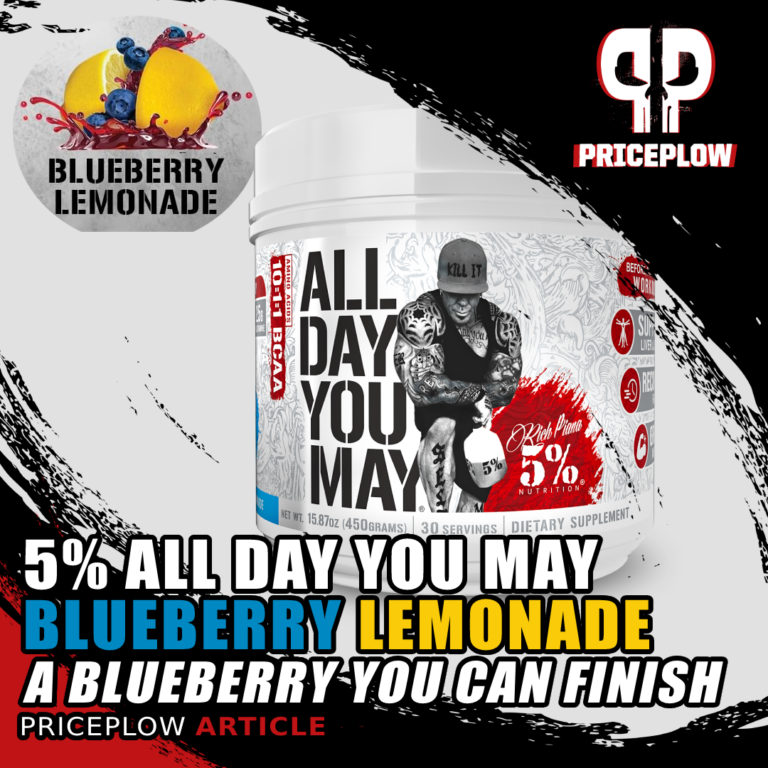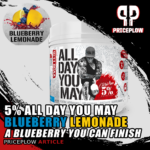 Some flavors are just hard to nail, and Blueberry Lemonade is definitely one of them. Whether it's too strong or too artificial, most blueberry-based flavor systems just aren't palatable after a serving or two. However, we've finally found a brand […]

Continue Reading →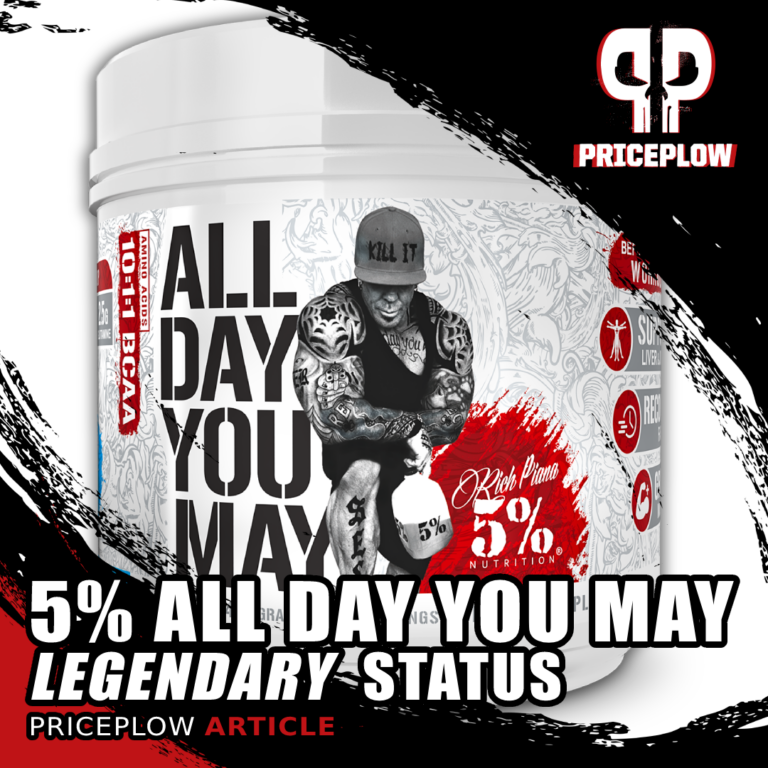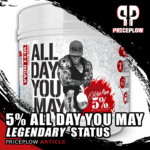 Over six years ago, we published our original article on one of the industry's most innovative amino acid supplements: Rich Piana's ALL DAY YOU MAY. This well-rounded amino acid formula took an entirely new spin on the category in […]

Continue Reading →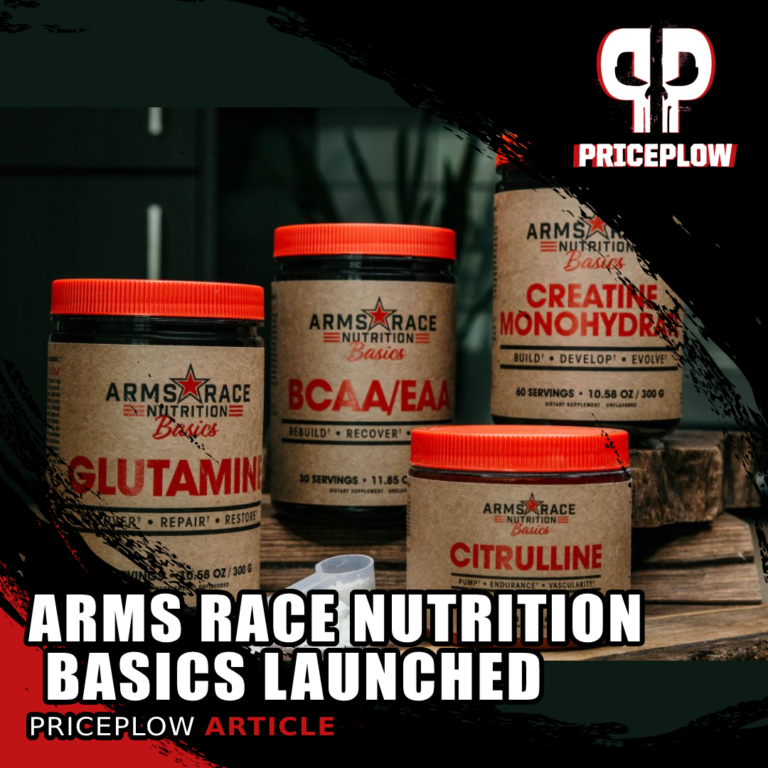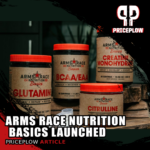 PricePlow has covered several supplements from Arms Race Nutrition, and each one is incredibly unique. For instance, the recently-released Immunity Greens brought some new clinically-backed immune-boosting ingredients to greens powders, and we've never seen a good-mood nootropic as potent as […]

Continue Reading →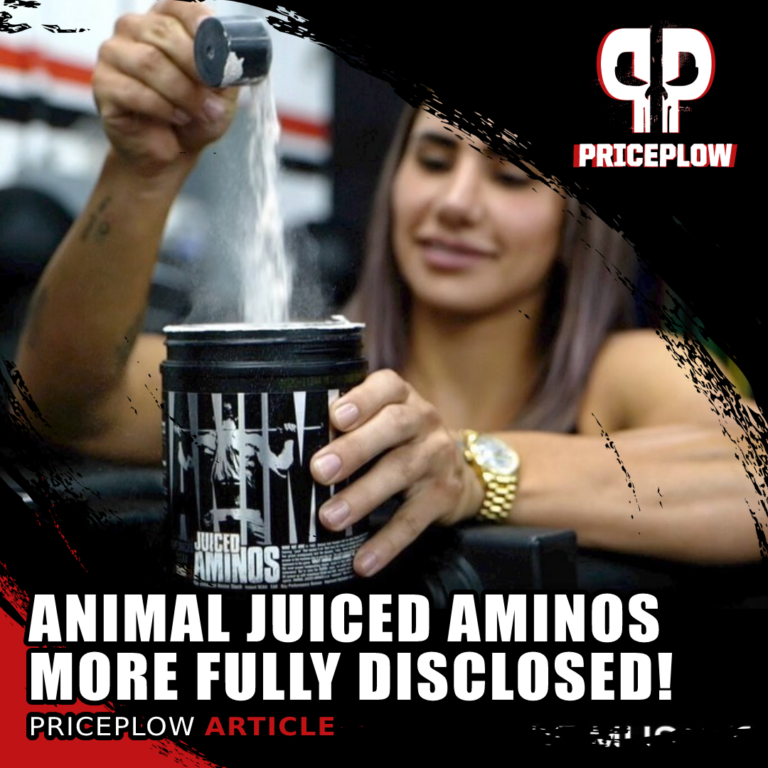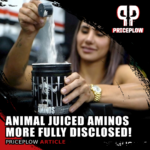 For decades, Animal Pak has been supporting athletes worldwide, with a massive "pak" of vitamins, minerals, and more meant for serious training. Over time, Universal Nutrition has expanded their Animal lineup, disclosing more and more of their formulas.
On the […]

Continue Reading →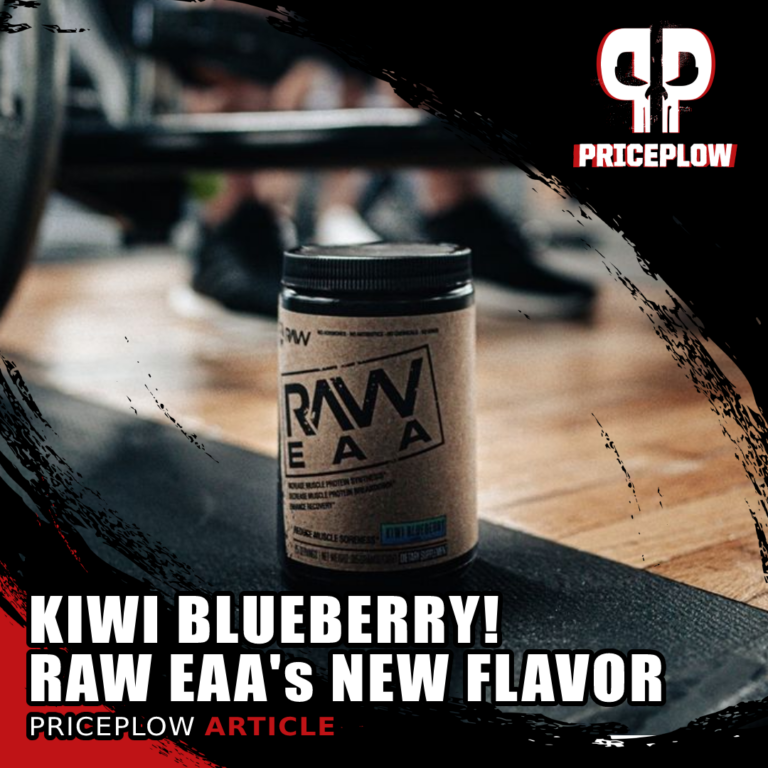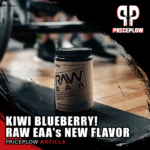 Raw Nutrition continues to gain momentum in the sports nutrition industry, and with new flavors added to their arsenal, that momentum is accelerating. Co-founders Matt Jansen and Dr. Domenic Iacovone are committed to formulating top-tier supplements that optimize performance, recovery, […]

Continue Reading →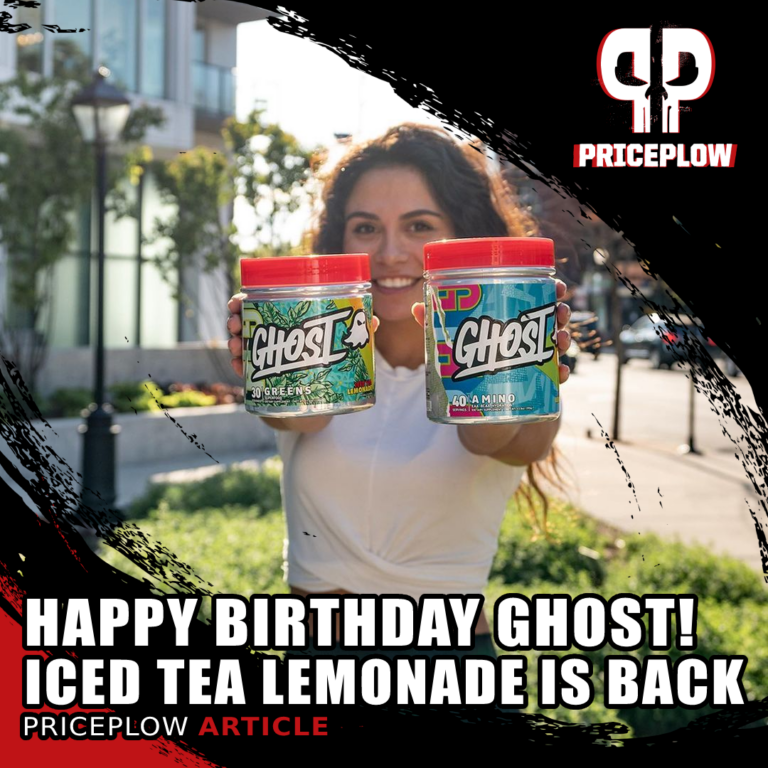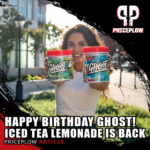 The calendar has changed to June and summer is fast approaching. The weather is getting warmer, and glasses of iced tea lemonade are being poured as people are soaking up the rays! To celebrate the coming summer, Ghost is relaunching […]

Continue Reading →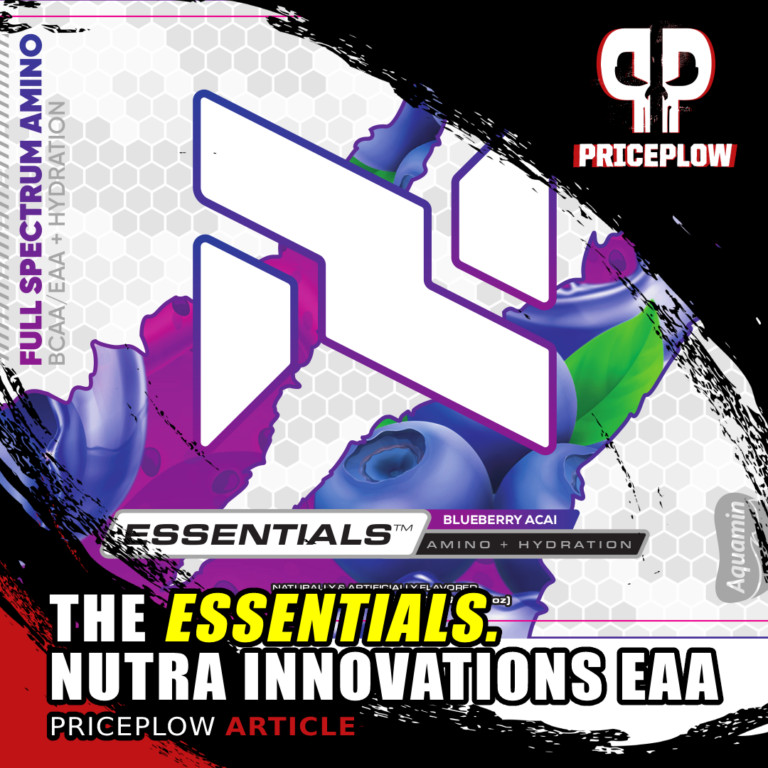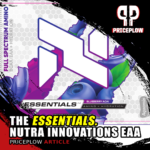 A month after flooring everyone with the insanely pumped and energized Epitome pre workout supplement, Greg Helton and his team at Nutra Innovations are back with another new supplement. Like Epitome, this one brings a new spin to the […]

Continue Reading →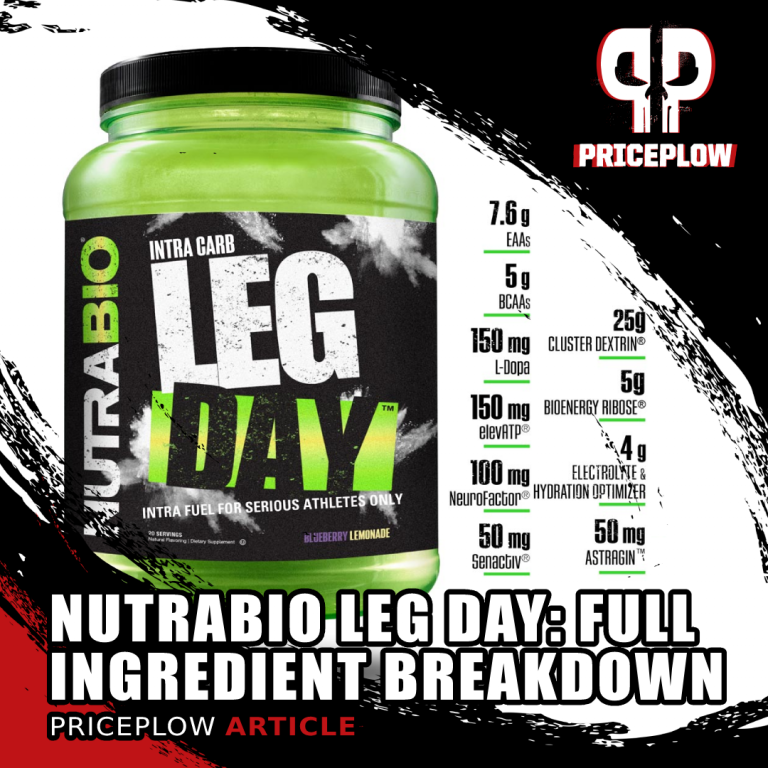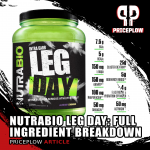 NutraBio brings in the MOAB (mother of all bombs) of an intra-workout supplement: LEG DAY!
The Leg Day Backstory
On February 17, 2021, NutraBio CEO Mark Glazier teased an image of a "LEG DAY" tub on his personal instagram.[1] After […]

Continue Reading →