Essential Amino Acids

(Tag Archives)

Otherwise known as EAAs, read our EAA vs. BCAA article and learn why "Full-Spectrum" Essential Amino Acid Supplements are the 'new' Branched Chain Amino Acid Supplements!
Subscribe to PricePlow's Newsletter and Essential Amino Acids Alerts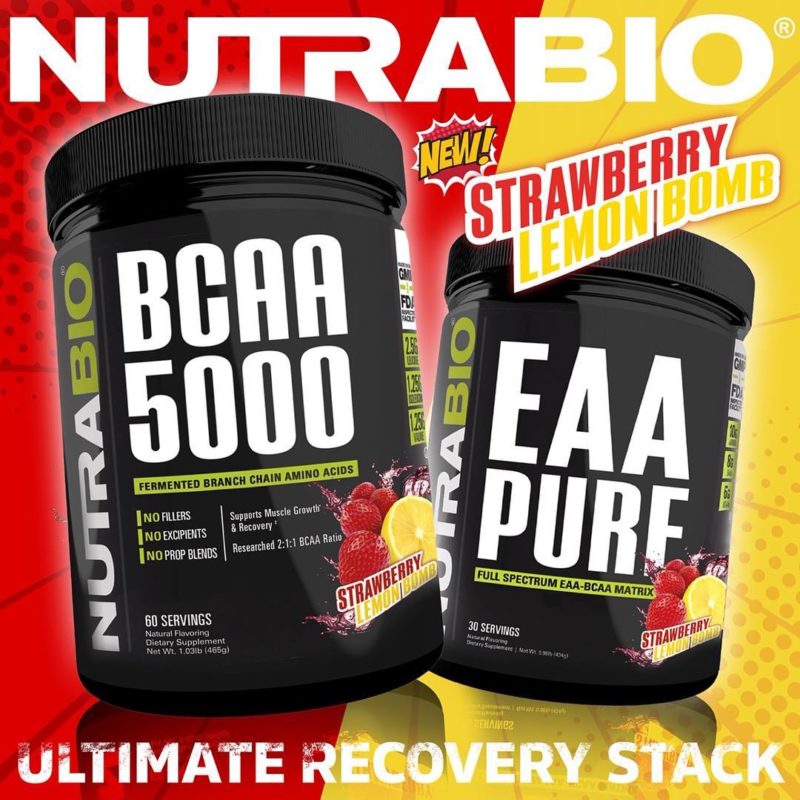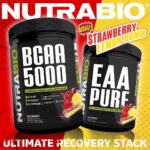 On March 1, 2019, NutraBio enhanced their amazing nootropic-enhanced essential amino acid supplement, Alpha EAA intra workout supplement with a third flavor system:
Strawberry Lemon Bomb!
Now, it's available in the rest of their "Sports Nutrition Series" of supplements:
NutraBio
[…]
Continue Reading →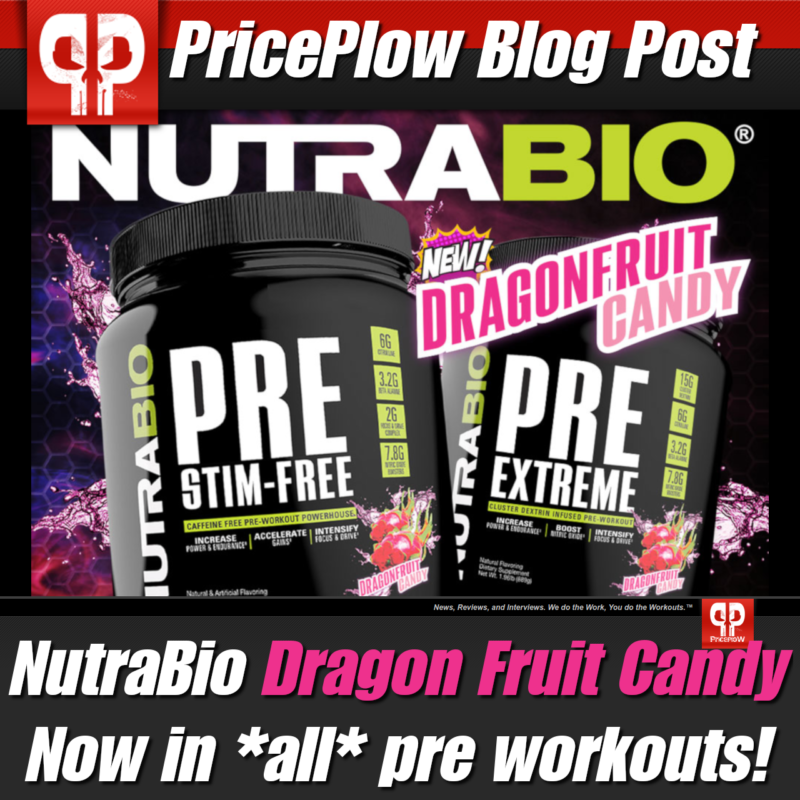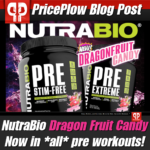 When it comes to seriously-dosed training aids, there's one trusted and tested stack that cannot be defeated:
Pre-Workout:
NutraBio Pre Workout, PRE Extreme, or PRE Stim-Free), stacked with During Workout:
NutraBio Intra Blast or Alpha EAA
With […]

Continue Reading →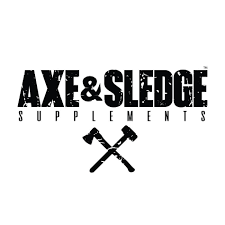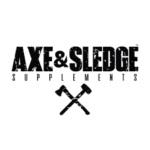 In early 2018, we heard rumblings that Seth Feroce was working on something top secret. We learned that it was Axe & Sledge, Seth's ferocious supplement brand. A year later, we come with an update:
Best known for his […]

Continue Reading →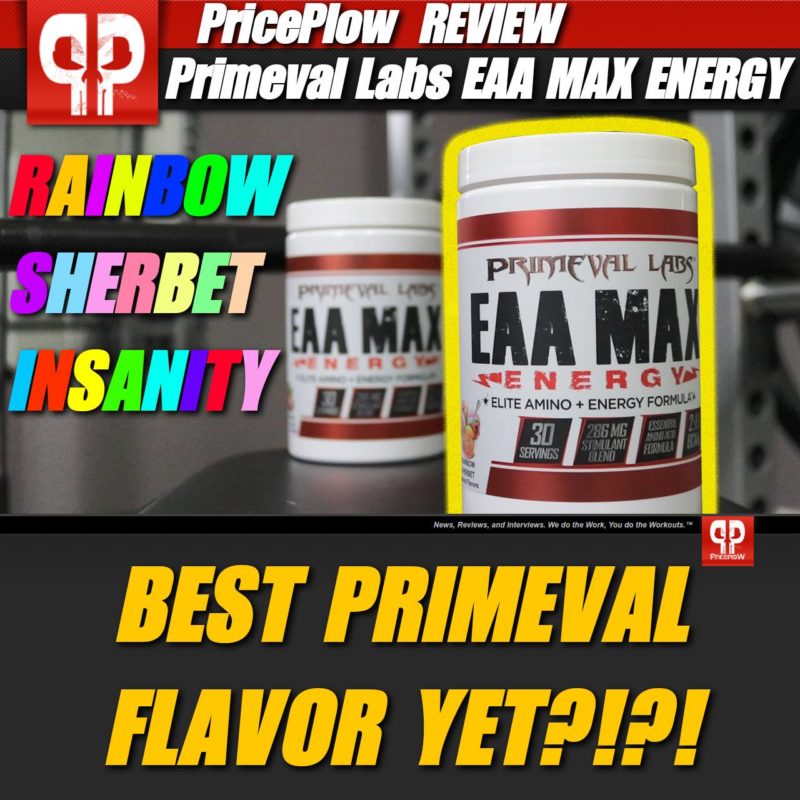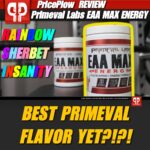 It's 2pm, you're in between meals, energy levels are draggin', you're still sore from yesterday's workout, and your sweet tooth has come a callin'.
Who do you call in this situation? Primeval Labs!
That's what I did, at least. […]

Continue Reading →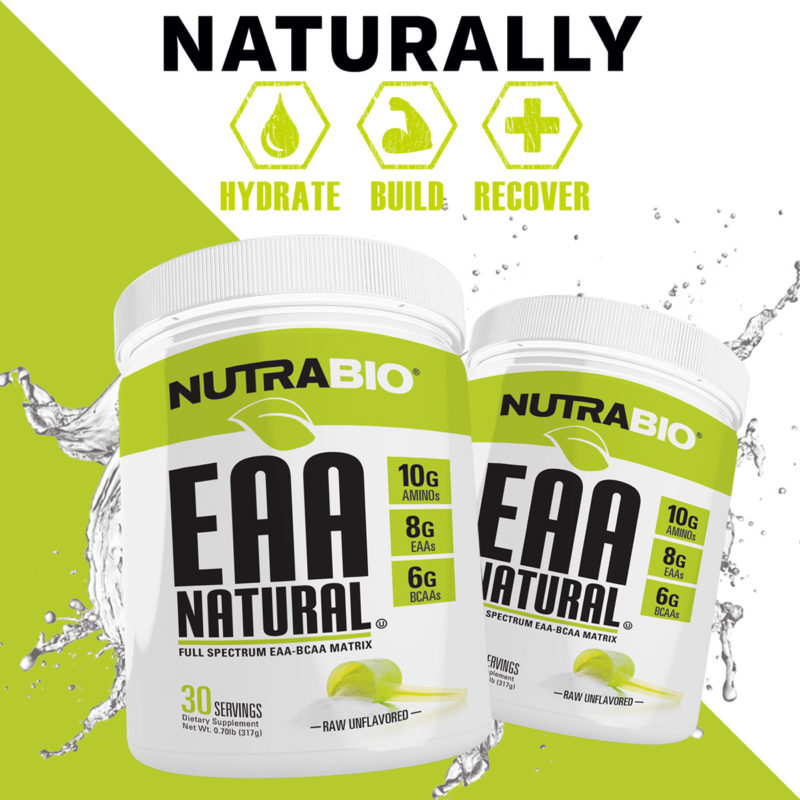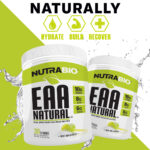 It's been exactly a year since NutraBio launched their Natural Series, where they released their Natural Pre Workout and Natural Intra Blast, which are stevia-sweetened versions of the massively-dosed NutraBio Pre Workout and Intra Blast supplements.
These two […]

Continue Reading →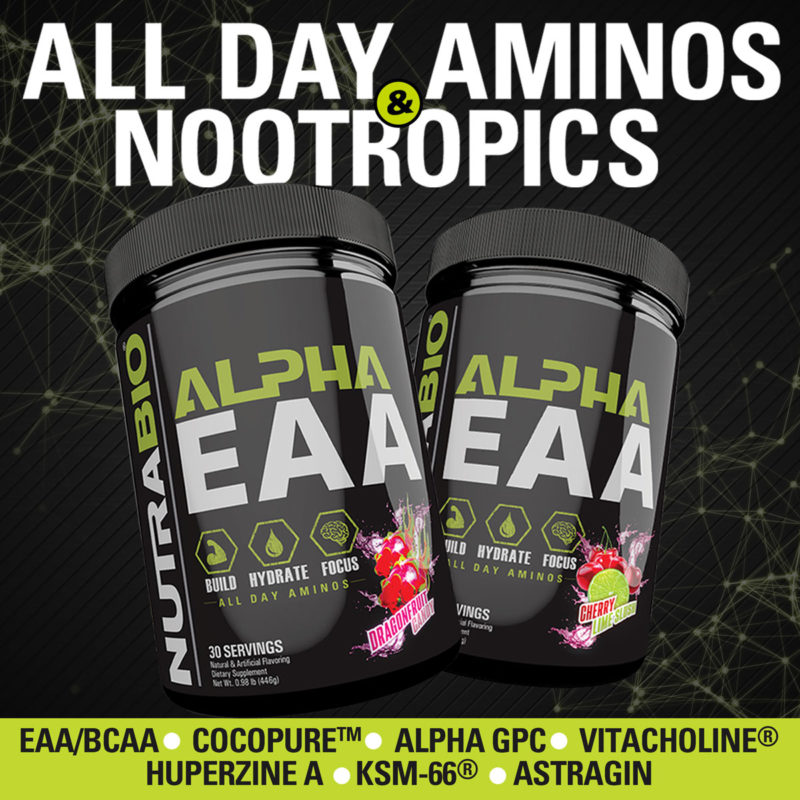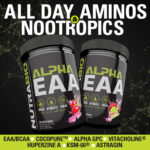 NutraBio is dominating 2019 through constant product drops, new flavorings (that 100% Whey Protein Isolate Breakfast Series and Dragonfruit Candy flavoring!!), and research-backed innovations.
Next-up: A hyper-charged full-spectrum essential amino acid blend that provides added cognitive and performance-enhancers. Is Alpha […]

Continue Reading →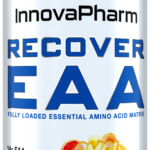 The supplement industry is an industry of rivalry and competition — which is why we love it. This competition even extends to the corner of the industry that focuses on amino acid supplementation. Products that deliver just the branched chain […]

Continue Reading →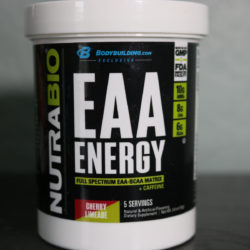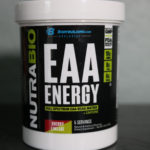 NutraBio is known for making fully-dosed and transparent products. Now they've partnered with Bodybuilding.com in a collaboration for their latest product, and it's bringing two things we love: full-spectrum EAAs and Energy!
This exclusive product is the aptly-named EAA Energy[…]

Continue Reading →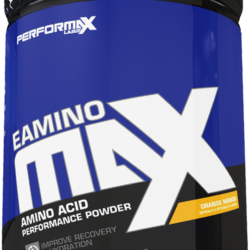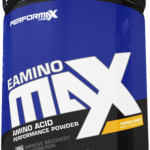 Hot off an incredible release in the FitMax fat burning drink (see our FitMax review – they nailed the taste!), Performax Labs is back on a hot streak! Their most recent product, EAminoMax, is the next in line on […]

Continue Reading →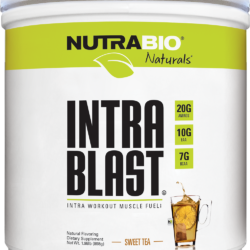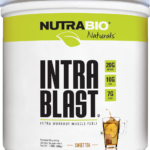 In the latest addition to NutraBio's Natural Series, Intra Blast is here for a 'cleaner' alternative… and the Sweet Tea flavor tasted better than the original!
For the athletic masses who enjoy intra workout supplements and sports drinks but prefer […]

Continue Reading →