Essential Amino Acids

(Tag Archives)

Otherwise known as EAAs, read our EAA vs. BCAA article and learn why "Full-Spectrum" Essential Amino Acid Supplements are the 'new' Branched Chain Amino Acid Supplements!
Subscribe to PricePlow's Newsletter and Essential Amino Acids Alerts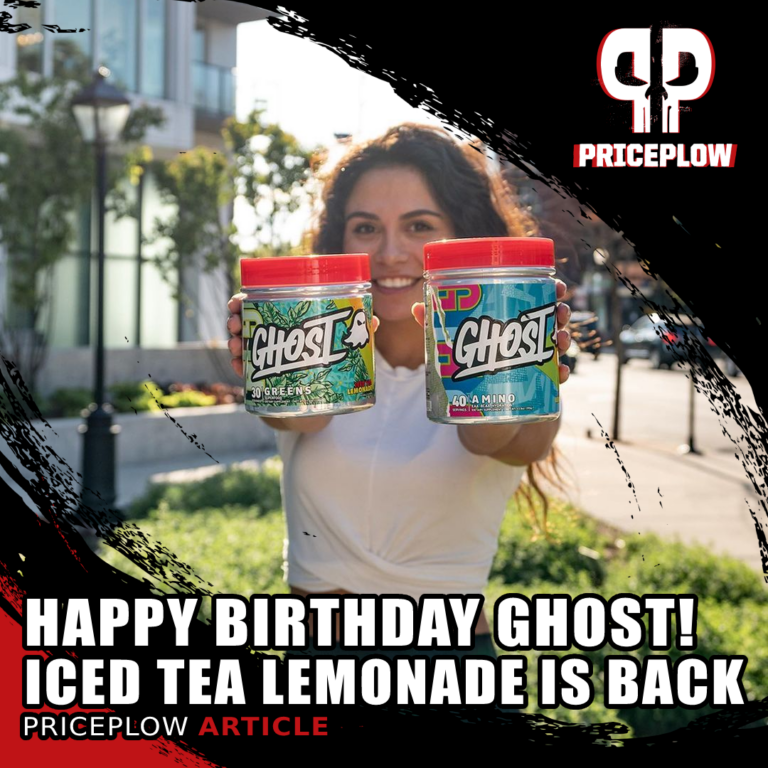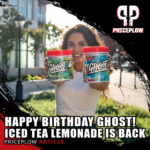 The calendar has changed to June and summer is fast approaching. The weather is getting warmer, and glasses of iced tea lemonade are being poured as people are soaking up the rays! To celebrate the coming summer, Ghost is relaunching […]

Continue Reading →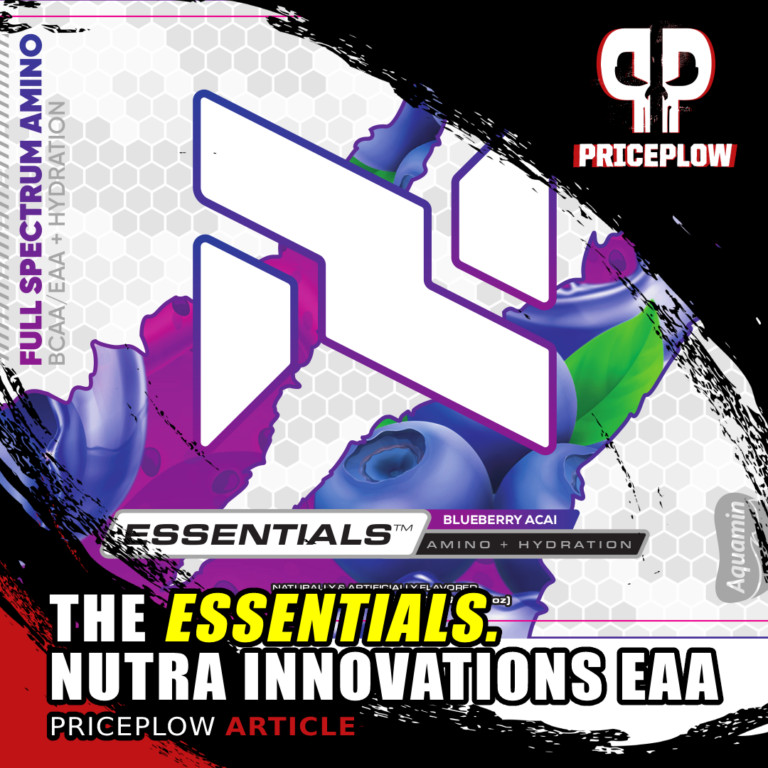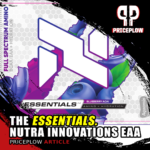 A month after flooring everyone with the insanely pumped and energized Epitome pre workout supplement, Greg Helton and his team at Nutra Innovations are back with another new supplement. Like Epitome, this one brings a new spin to the […]

Continue Reading →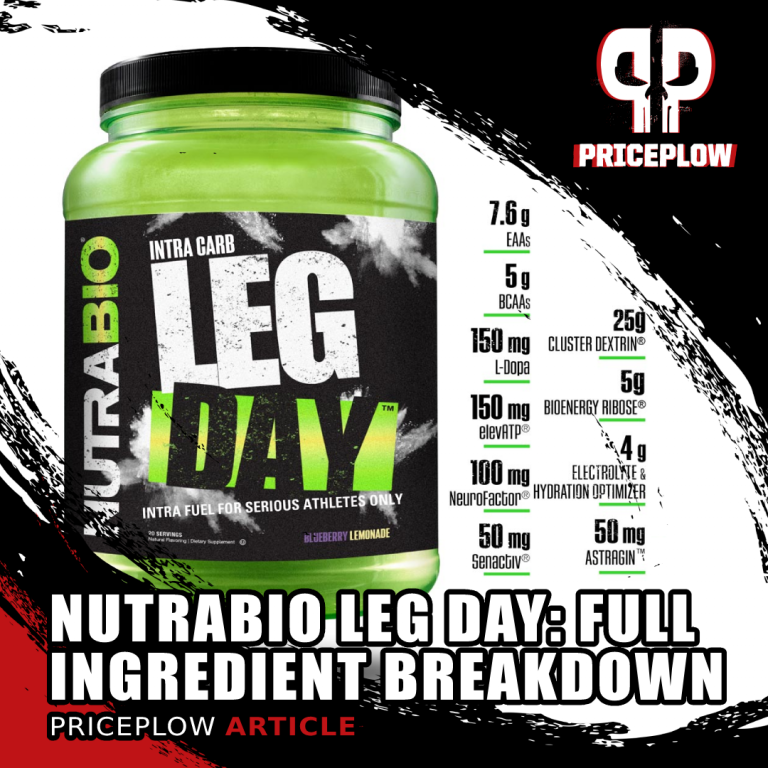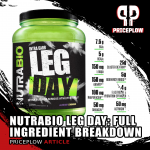 NutraBio brings in the MOAB (mother of all bombs) of an intra-workout supplement: LEG DAY!
The Leg Day Backstory
On February 17, 2021, NutraBio CEO Mark Glazier teased an image of a "LEG DAY" tub on his personal instagram.[1] After […]

Continue Reading →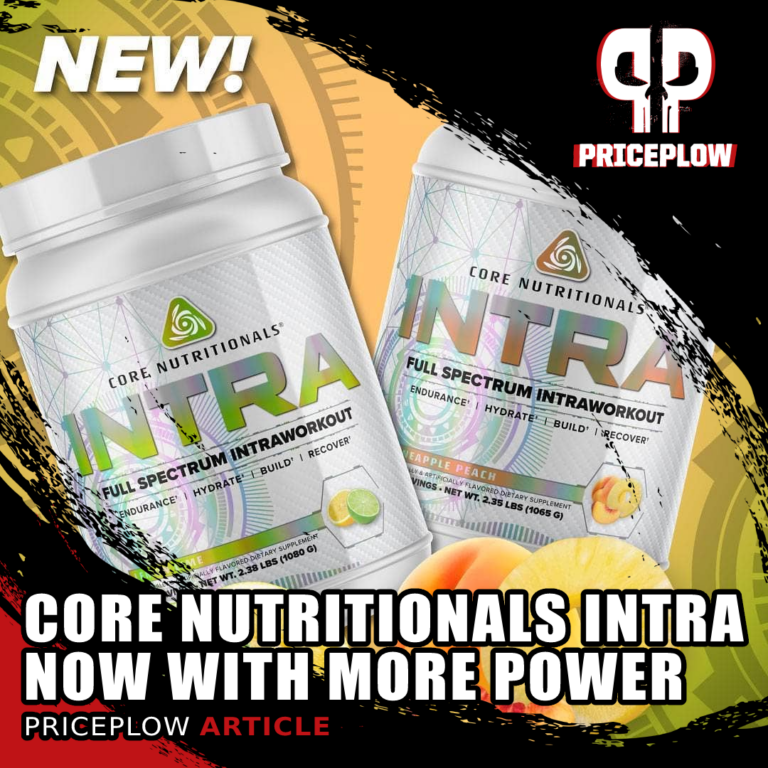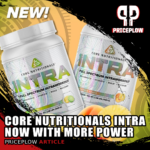 Core Nutritionals launched INTRA last year, but after some issues with browning and clumping, CEO Doug Miller and the team took a look at the formula and redid it to make it even better! In this article, we take a […]

Continue Reading →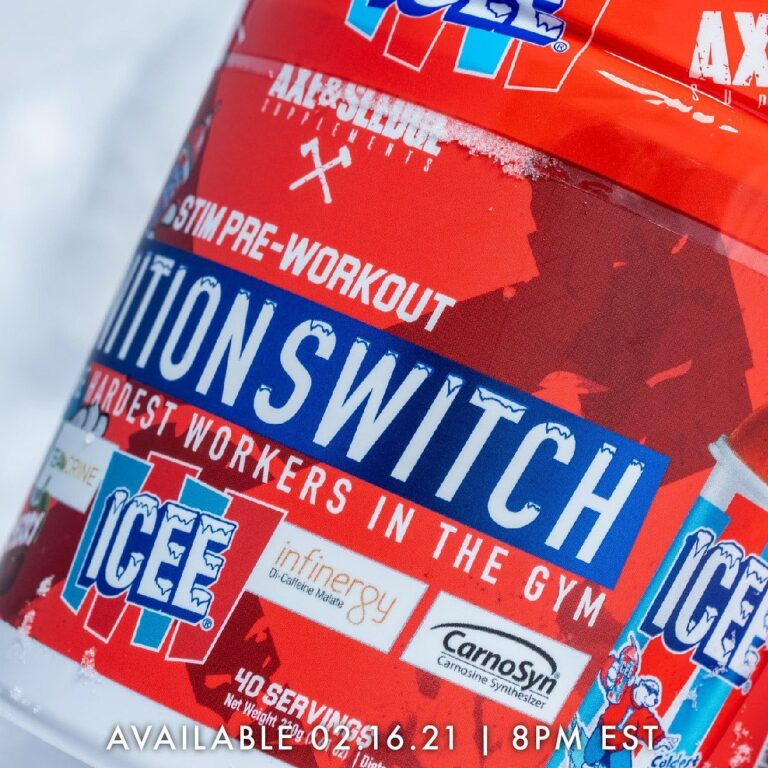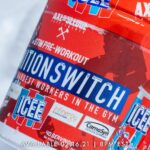 Major news has leaked on the @AxeAndSledge social media accounts: Axe & Sledge is partnering with ICEE for two collaborative flavors!
The partnership launches in two supplements and two flavors: ICEE Cherry and ICEE Blue Raspberry for the Axe & […]

Continue Reading →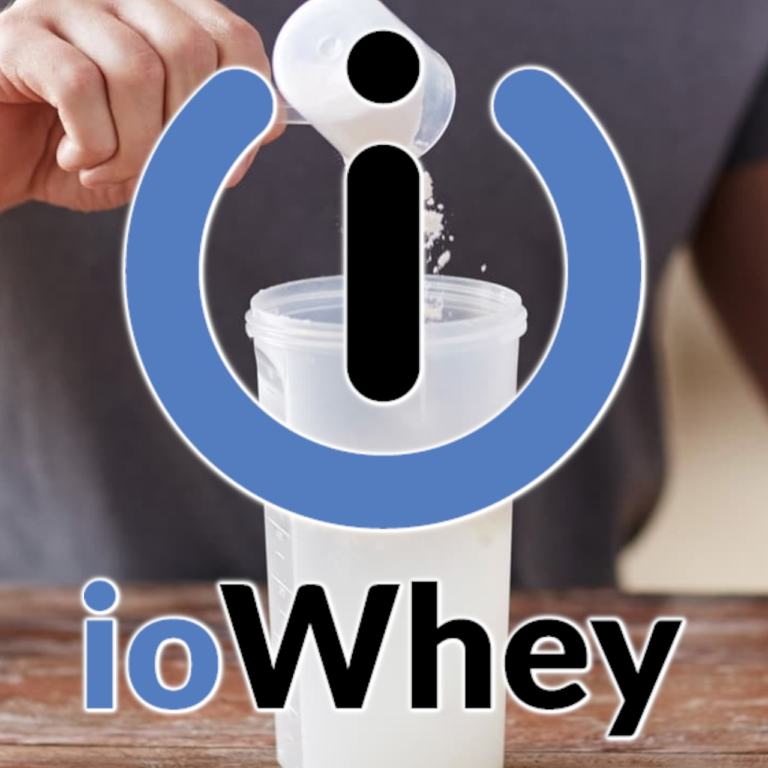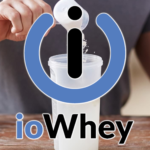 Protein powder is one of the most popular supplements in sports nutrition. Customers like them because they're convenient, versatile, and affordable. At the same time, good protein products are low in fats and carbohydrates. Finally, the body needs three macronutrients […]

Continue Reading →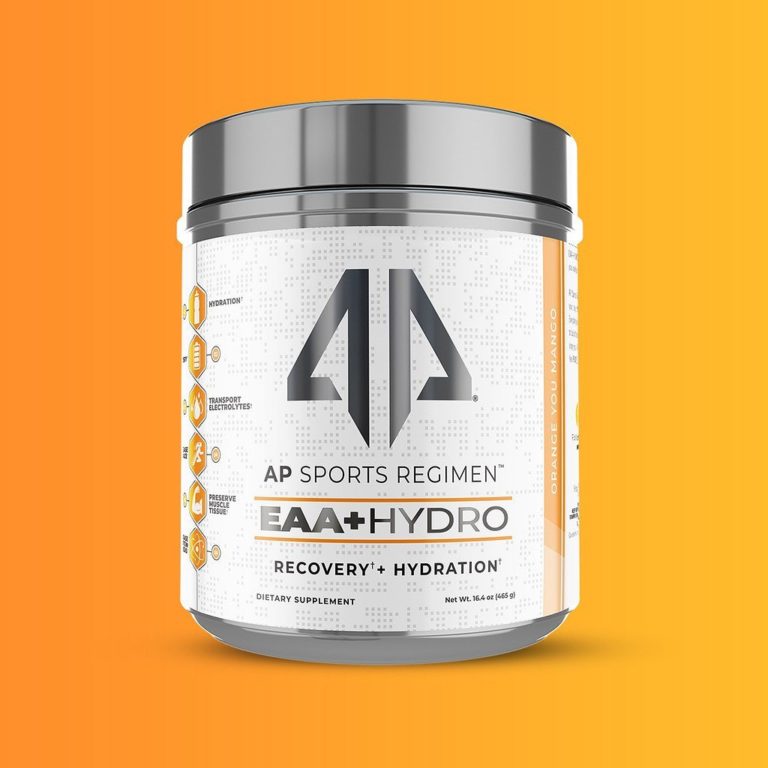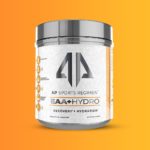 To perform optimally and progress in any sport, you must adequately recover from training sessions. Besides eating well, getting enough sleep and rest, there are several supplements that can help boost recovery. These products are designed so you can get […]

Continue Reading →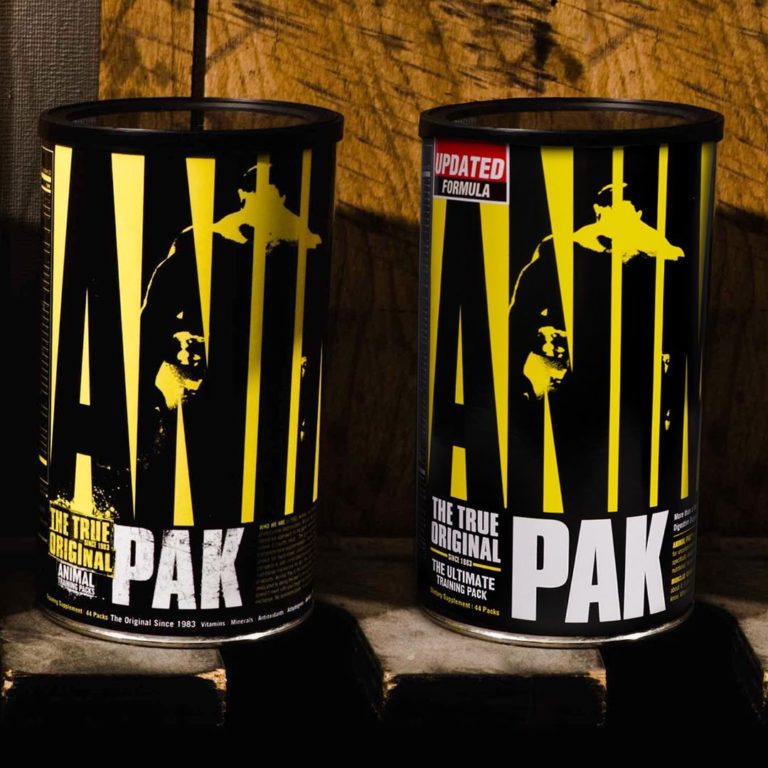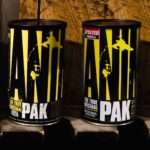 Universal Nutrition, based out of New Brunswick, NJ, developed the original Animal Pak in 1983. Their goal was to develop a single supplement pack to fulfill the micronutrient demands of the biggest and hardest working athletes on the planet. […]

Continue Reading →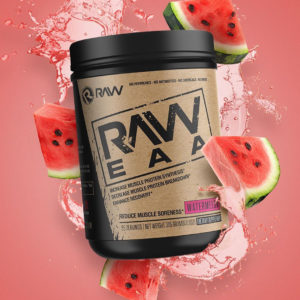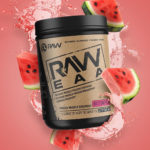 RAW Nutrition is quickly gaining momentum in the sports nutrition industry and for a good reason. Co-founders, Matt Jansen and Domenic Iacovone, have done an incredible job formulating top-tier supplements that help optimize performance, recovery, and achieve fitness goals. Not […]

Continue Reading →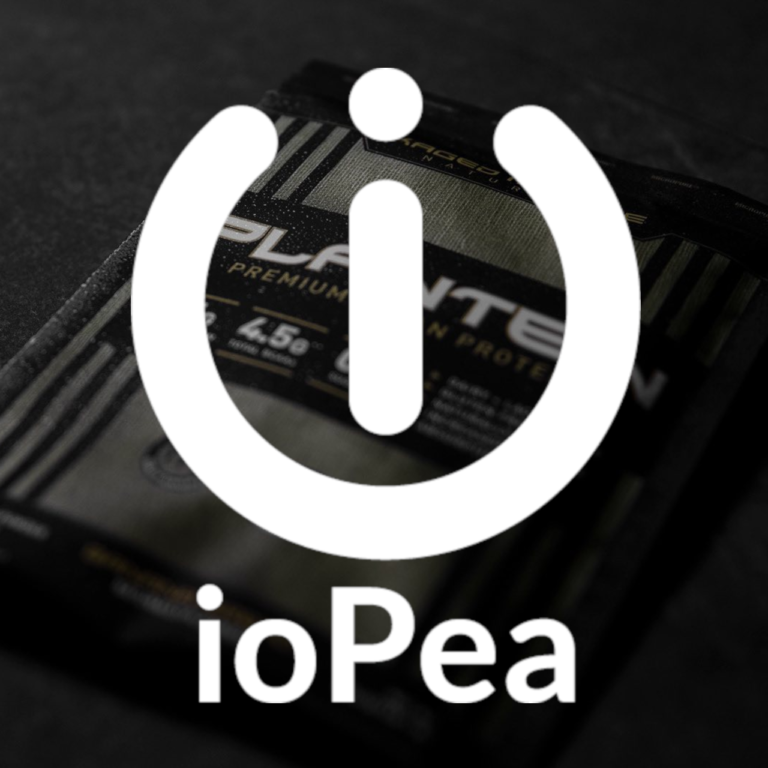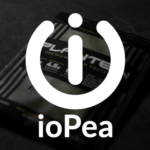 Vegans and vegetarians mainly get protein from legumes, whole grains, nuts, and seeds. But since vegans and vegetarians consume anywhere from zero to a minimal amount of animal products, it can be extremely difficult for that population to intake enough […]

Continue Reading →