Grape Seed Extract

(Tag Archives)
Subscribe to PricePlow's Newsletter and Grape Seed Extract Alerts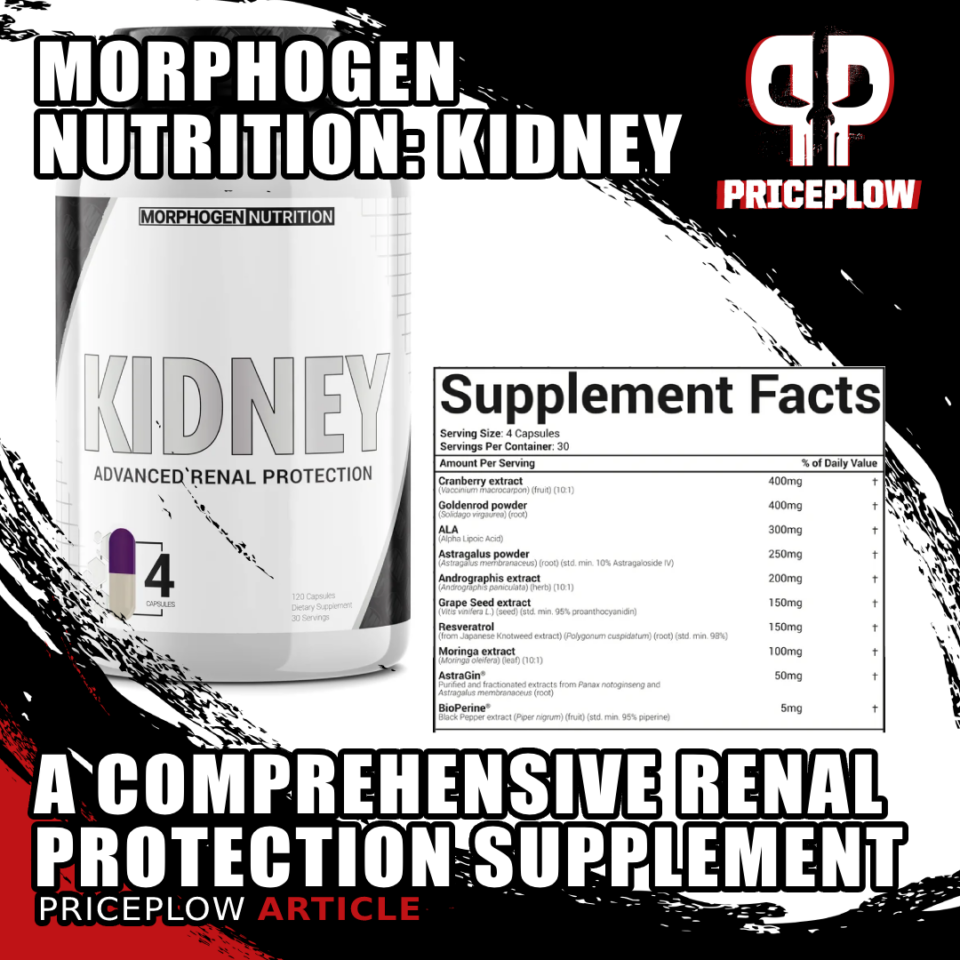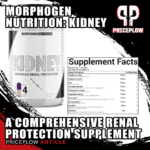 Morphogen Nutrition, led by formulator Ben Hartman, has earned its reputation as a star in the supplement industry with cutting-edge products. Their training formulas like AlphaGen pre-workout, Synthegen intra-workout, and Hydragen hydration supplement are highly regarded by serious athletes.
In addition, their health formulas, conceived with equal rigor, emphasize overall wellness with a focus […]
Continue Reading →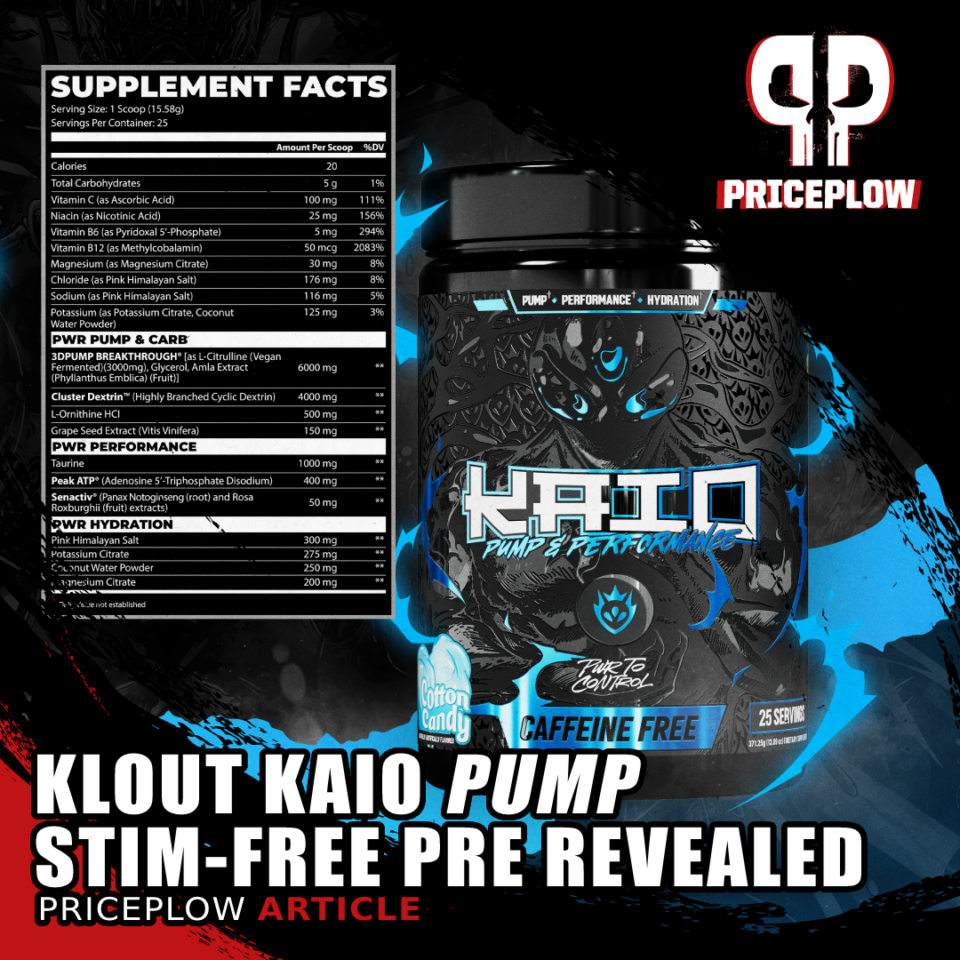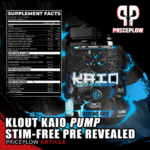 Sports supplement users are by now familiar with KLOUT, a young upstart brand whose edgy branding and formulations have taken the scene by storm. They currently sport three pre-workout supplements, led by their KIAO Final Destination Pre-Workout, but with alternative options in Mamba and Karma.
All three of those have stimulants, […]
Continue Reading →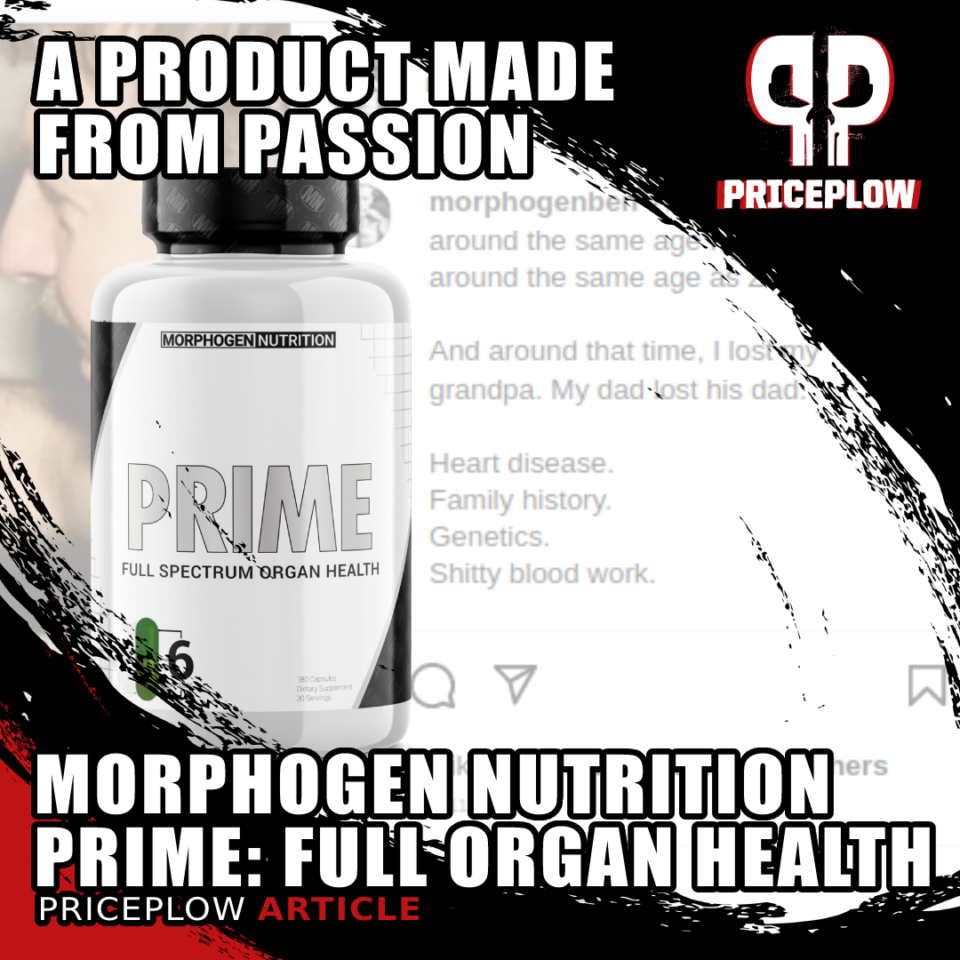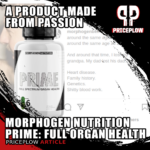 Morphogen Nutrition is one of the supplement industry's stars for good reason. With formulator extraordinaire Ben Hartman at the wheel, Morphogen has consistently put out cutting-edge, hard-hitting products.
Ben's been a PricePlow Podcast guest not once, but twice. In 2020 he joined us for a discussion about Morphogen's approach to formula design and in […]
Continue Reading →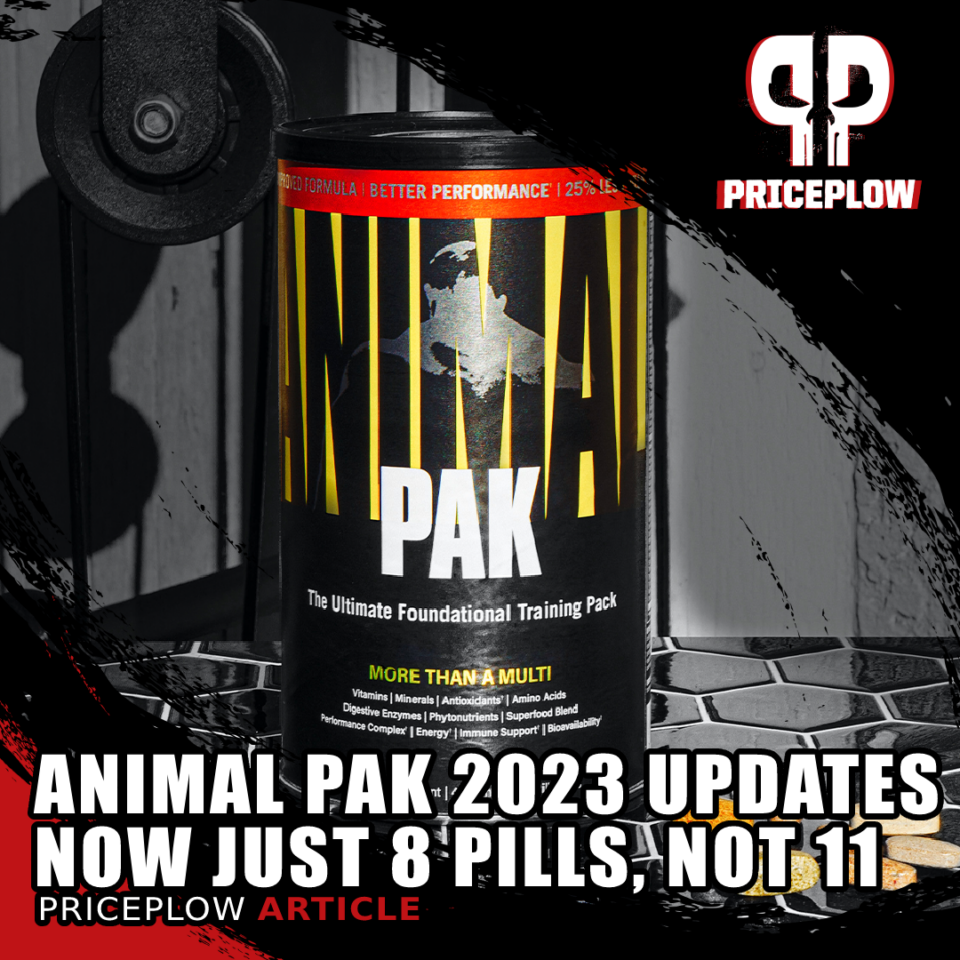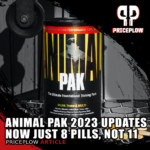 Universal Nutrition, headquartered in New Brunswick, New Jersey, produced the original Animal Pak in 1983. At the time, the company set out to develop a supplement capable of fulfilling the micronutrient demands of the biggest and hardest-working athletes on the planet.
Now we know Animal Pak is far more than just a multivitamin. Many […]
Continue Reading →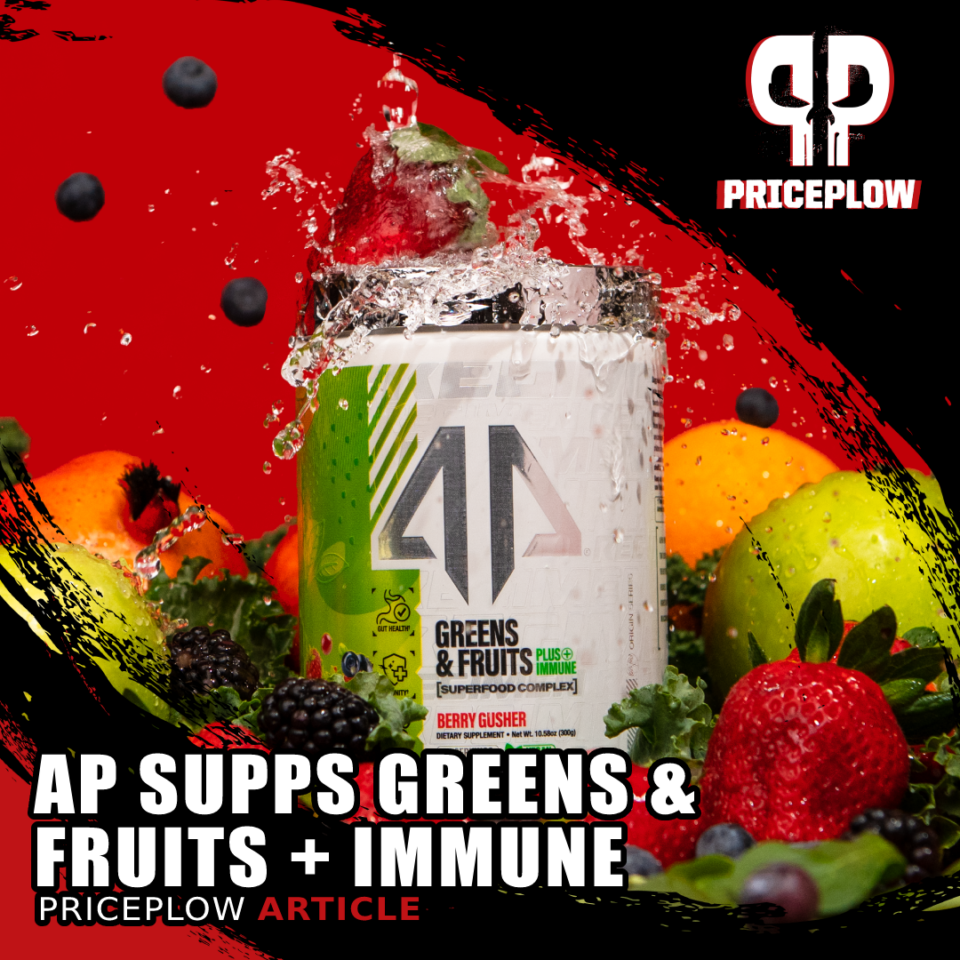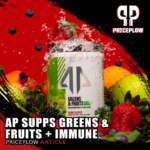 Nearly everyone knows about the glorious AP Prime Bites Protein Brownies, but with winter coming, we're going to need to do more than just microwave our favorite high-protein snack. It's time to buckle down and get our immune systems ready.
One of the main ways to do that is with a solid greens powder, […]
Continue Reading →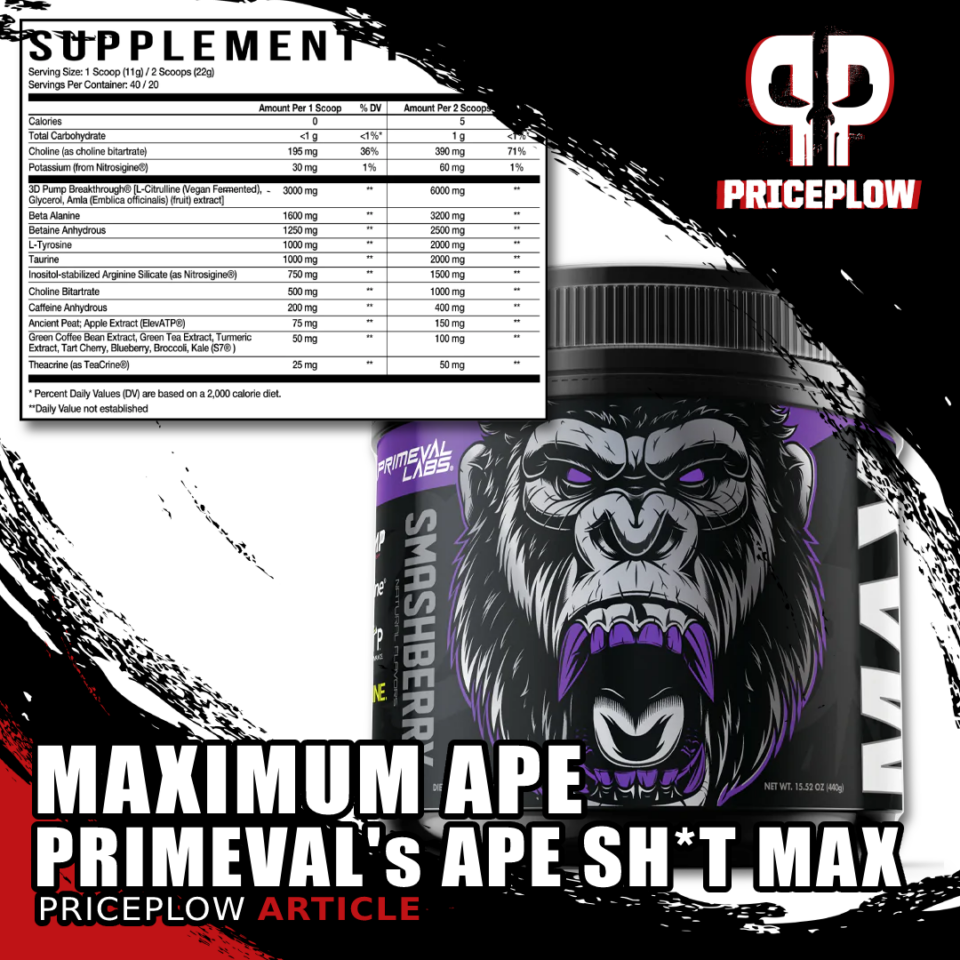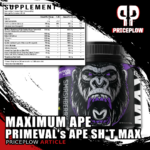 Last week, we covered Primeval Labs Ape Sh*t Max Pump, a Nitrosigine and 3D Pump powered stim-free pre-workout supplement. Today, we get to meet its better half: the caffeinated version!
Primeval Labs Ape Sh*t Max: 400 milligrams of caffeine, but stackable to your tolerance
That's right, the stimulant-based version, Primeval Labs Ape Sh*t MAX[…]
Continue Reading →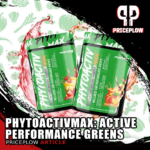 Continuing their incredible rebrand efforts featuring HyperMax 3D Extreme, OxyMax, VasoMax, and far more, Performax Labs has announced their next new formula:
Performax Labs
PhytoActivMax
: Greens for
Performance Athletes
PhytoActivMax is the upcoming Performax Labs greens supplement, and it's made just for the brand's core customer base: aggressive athletes. This […]
Continue Reading →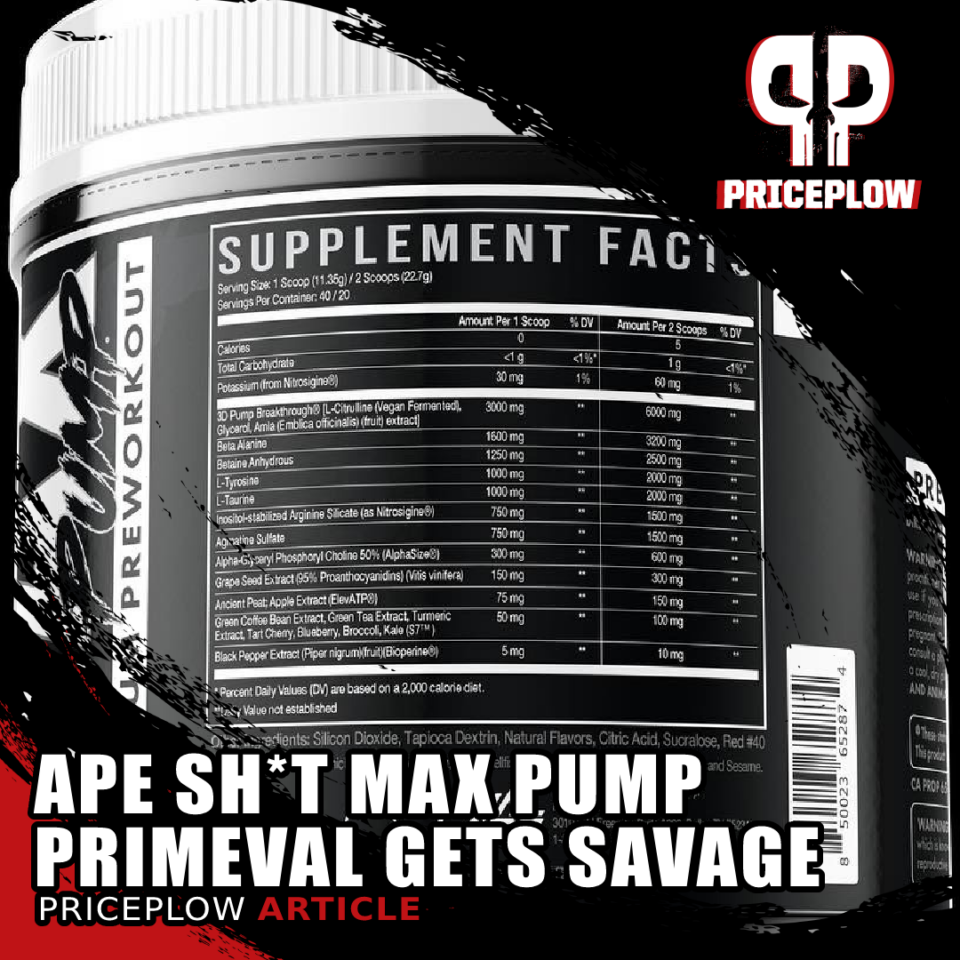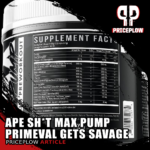 Here we go, primates! If you thought Primeval Labs was done with their insane Ape Sh*t series of supplements, then think again. Today, they're taking things to the MAX.
The brand that brought you EAA Max isn't done maxing out just yet – they've got a stimulant-free nitric oxide booster for you to take […]
Continue Reading →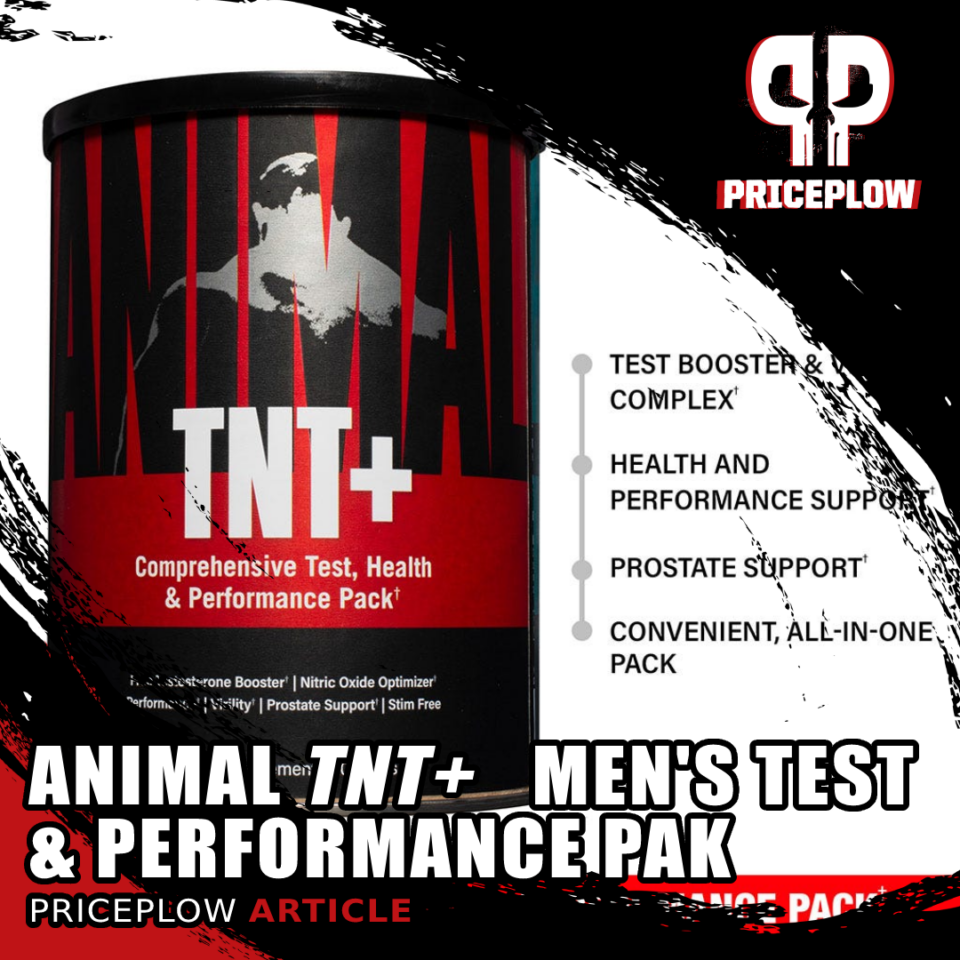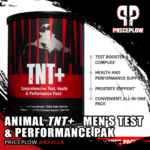 The Animal Team at Universal Nutrition has been so busy it's been tough to keep up with the brand's numerous launches. Most recently, we were blown away by the Animal Primal pre-workout, which is easily on this year's must-try list.
But after the recent female-focused Animal Alpha F, it was time the men got […]
Continue Reading →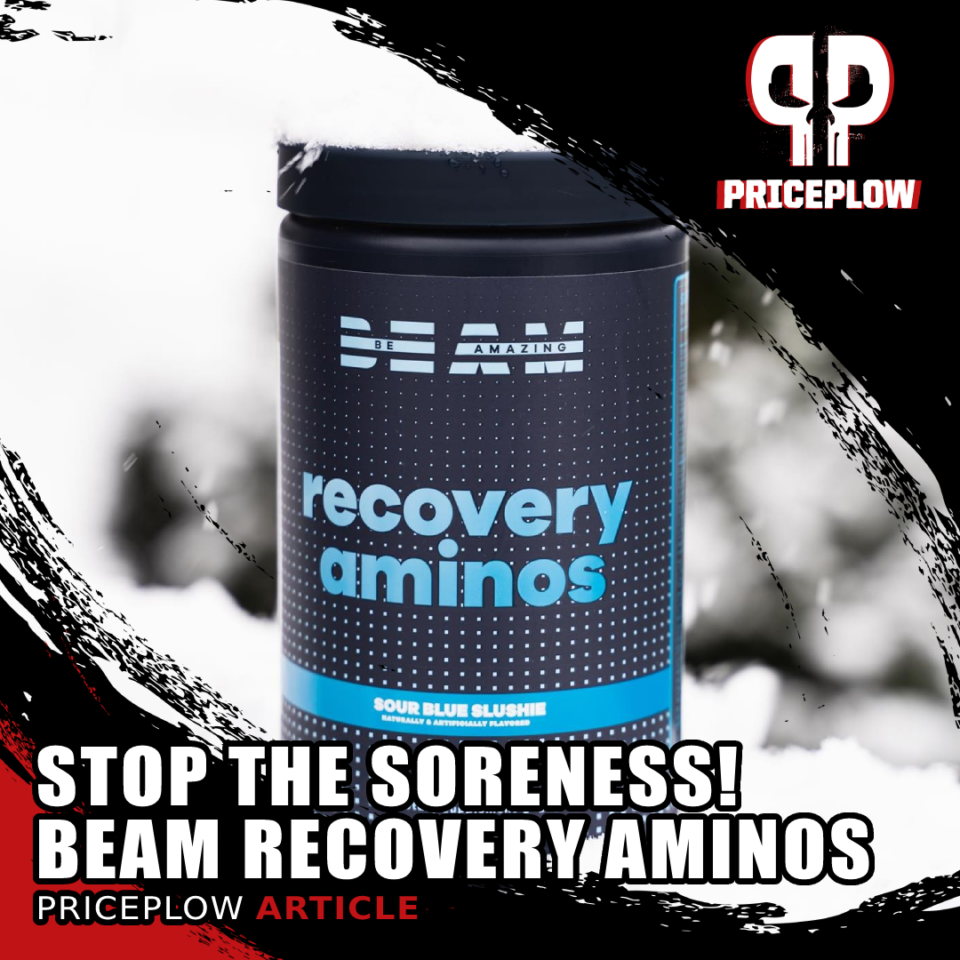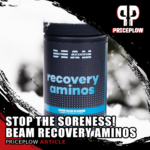 BEAM Recovery Aminos are a full-spectrum essential amino acid (EAA) formula designed to improve recovery with added ingredients like tart cherry and Aquamin!
You can Be Amazing, but it's a bit more of a challenge if you're sore and cranky for the majority of your athletic life! This is why Michael Yewdell and his […]
Continue Reading →