Elderberry

(Tag Archives)
Subscribe to PricePlow's Newsletter and Elderberry Alerts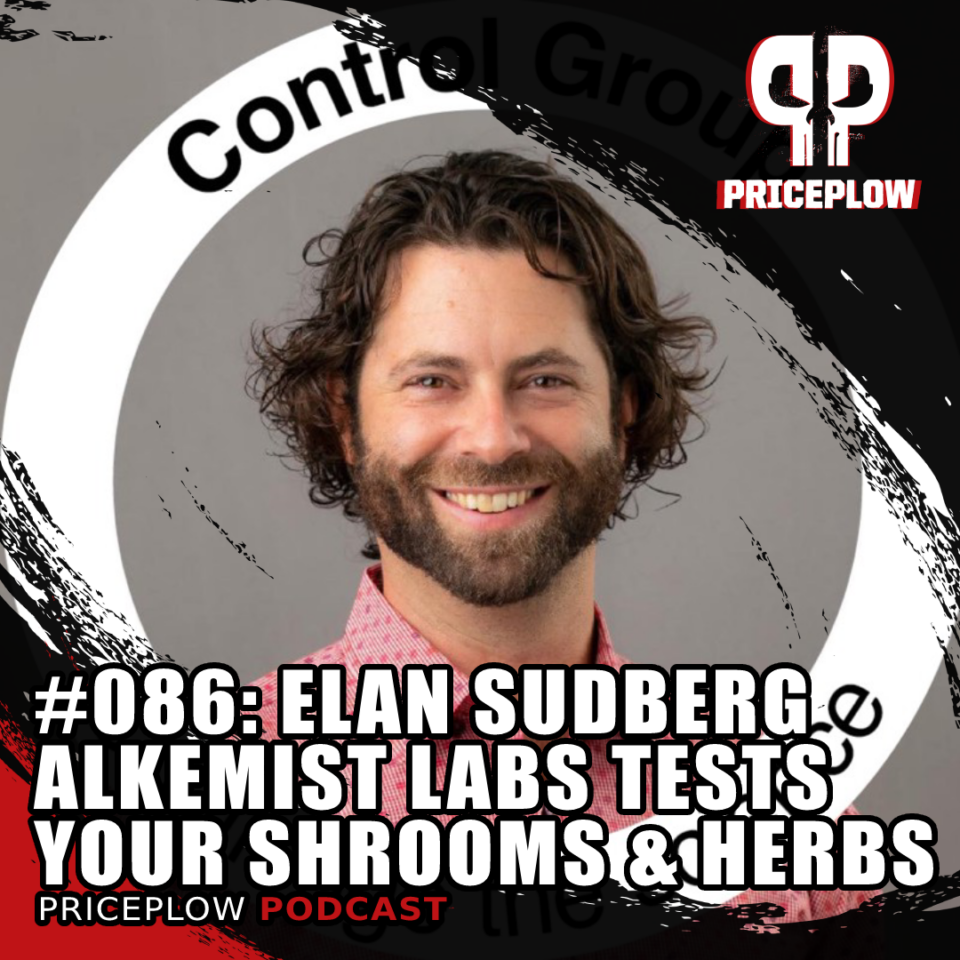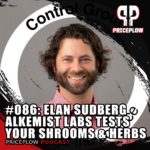 https://blog.priceplow.com/podcast/elan-sudberg-alkemist-labs
In early March of 2023, we hosted Elan Sudberg of Alkemist Labs on the PricePlow Podcast. Alkemist Labs is the place you go to get testing done on botanicals and mushrooms — they are even federally licensed to test psychoactive substances. They can be considered "plant and fungus cops".
In this episode, Elan […]
Continue Reading →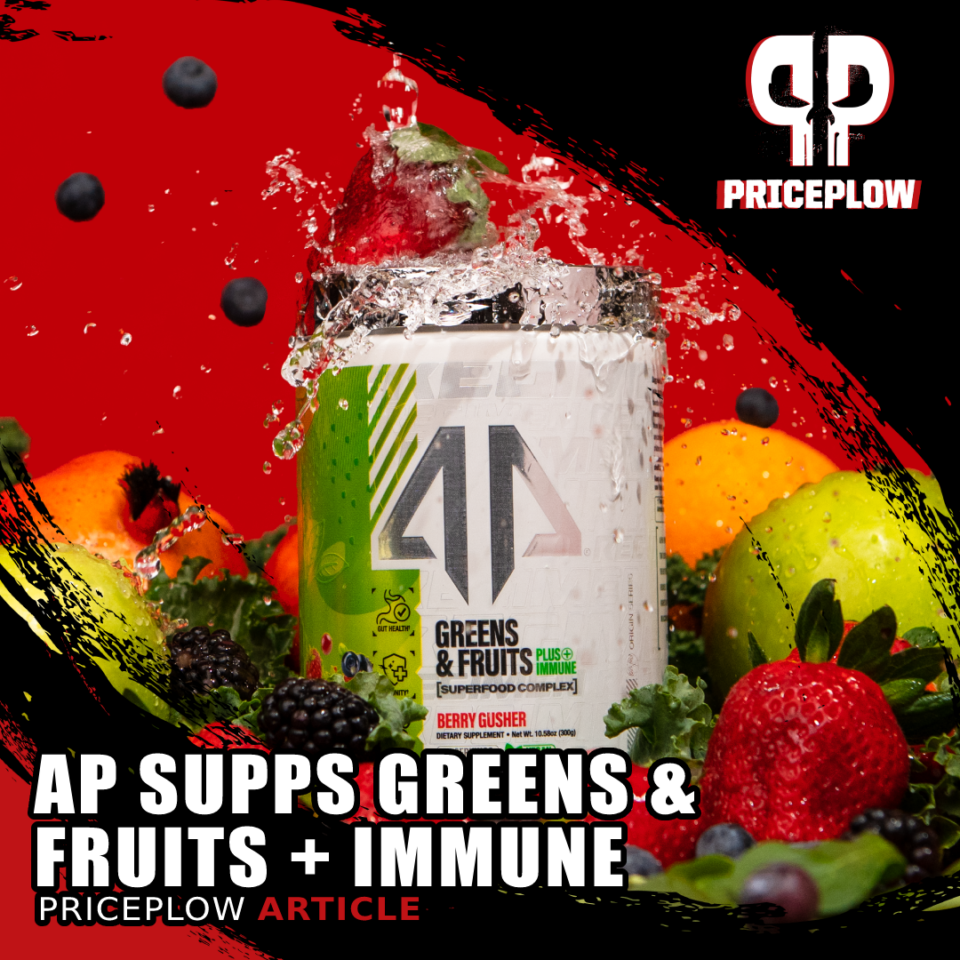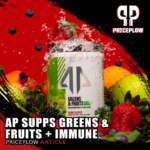 Nearly everyone knows about the glorious AP Prime Bites Protein Brownies, but with winter coming, we're going to need to do more than just microwave our favorite high-protein snack. It's time to buckle down and get our immune systems ready.
One of the main ways to do that is with a solid greens powder, […]
Continue Reading →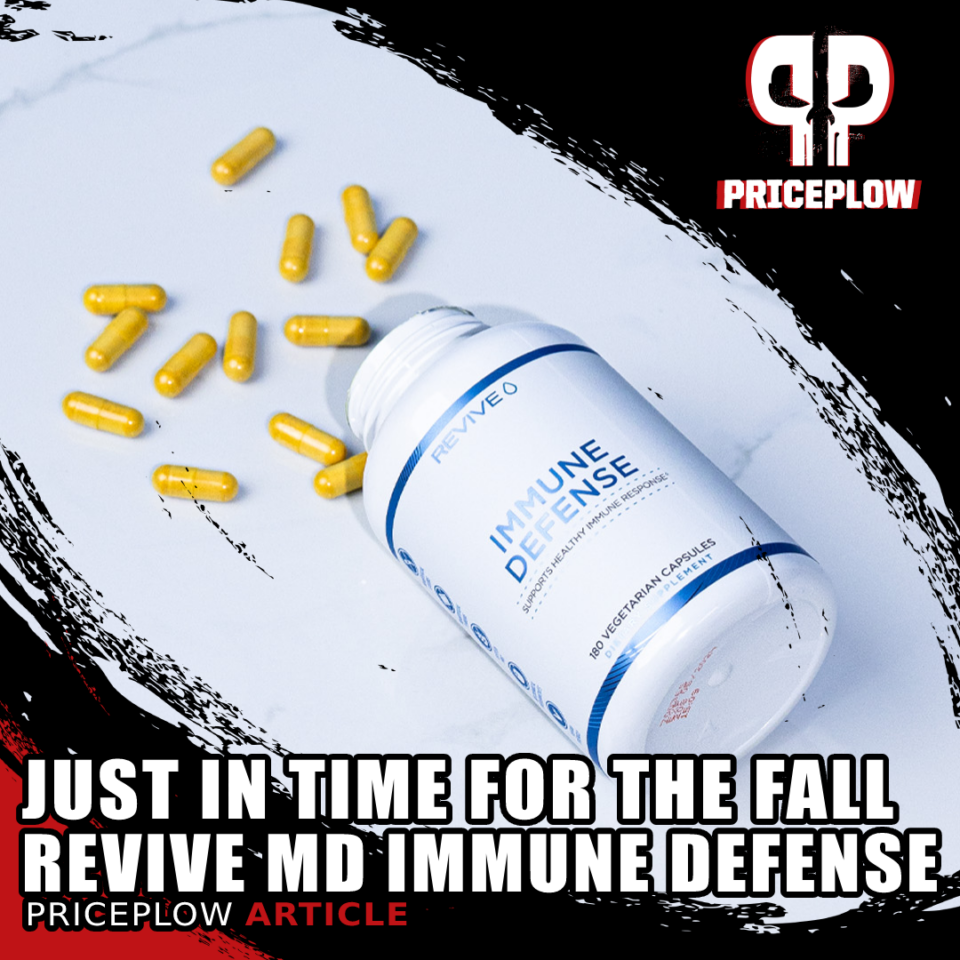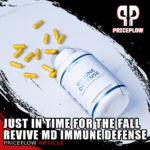 Revive MD is a brand that lives up to its name. Founded by real-life medical doctor, Domenic Iacovone, and his business partner Matt Jansen, Revive MD's supplements are distinguished by the fact that real institutional medical expertise goes into formulating them.
You'd expect an MD in the supplement game to be really on top of […]
Continue Reading →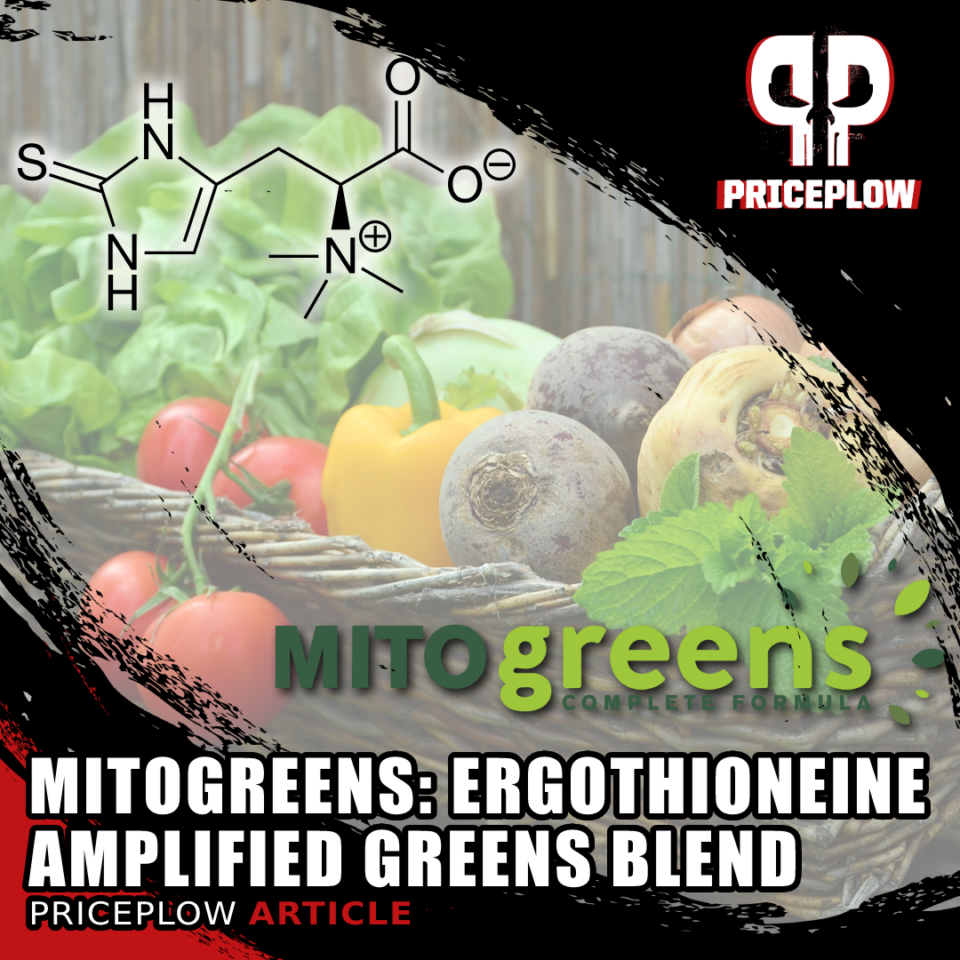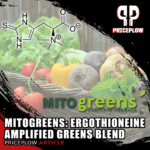 When it comes to supporting longevity and improving your body's immune system, there's no better time than now to take action. Today, we're happy to announce that NNB Nutrition has just made it easier for both supplement formulators and consumers to support healthy aging and immunity with a new, pre-mixed antioxidant and superfood greens formula […]
Continue Reading →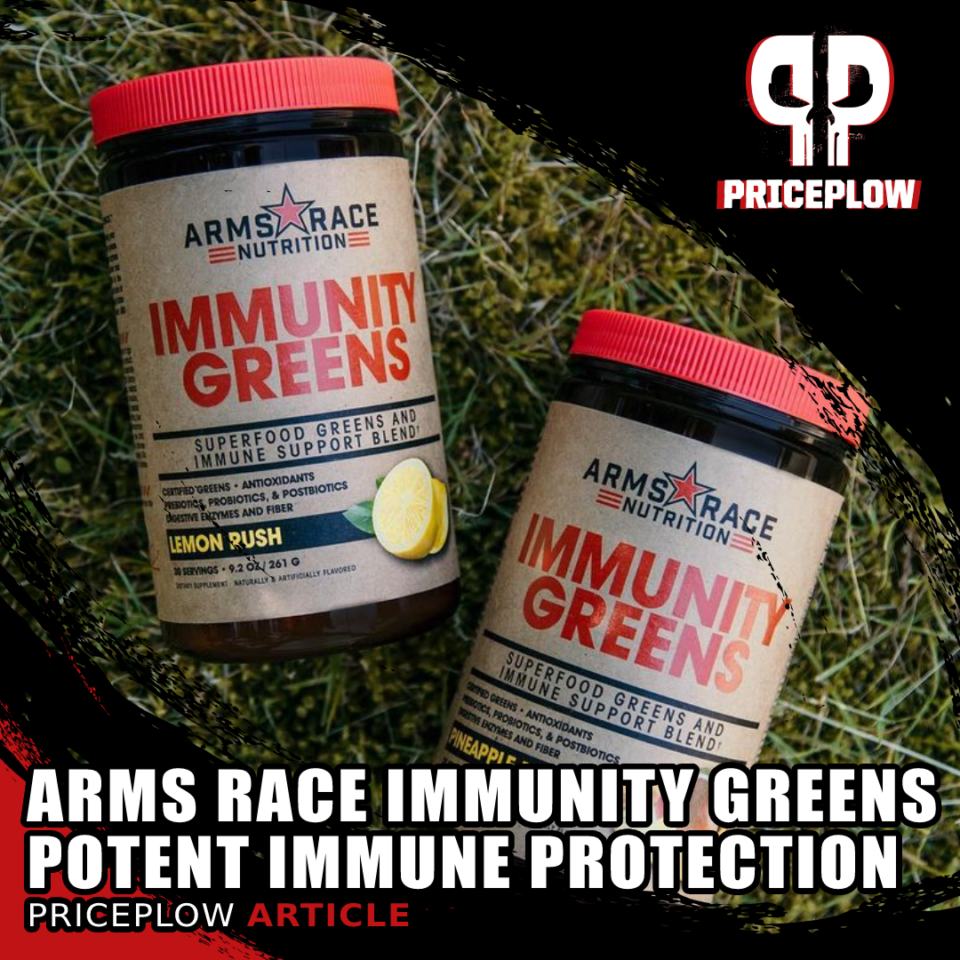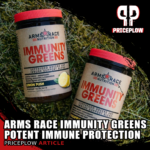 It's been a few months since we covered Arms Race Clarity, a nootropic that's focused on zen-like mood. Furthering the incredibly unique lineup of fitness influencer Julian Smith, the team at Arms Race Nutrition has launched their take on an immune system boosting greens supplement, the aptly-named Arms Race Immunity Greens.
Arms[…]

Continue Reading →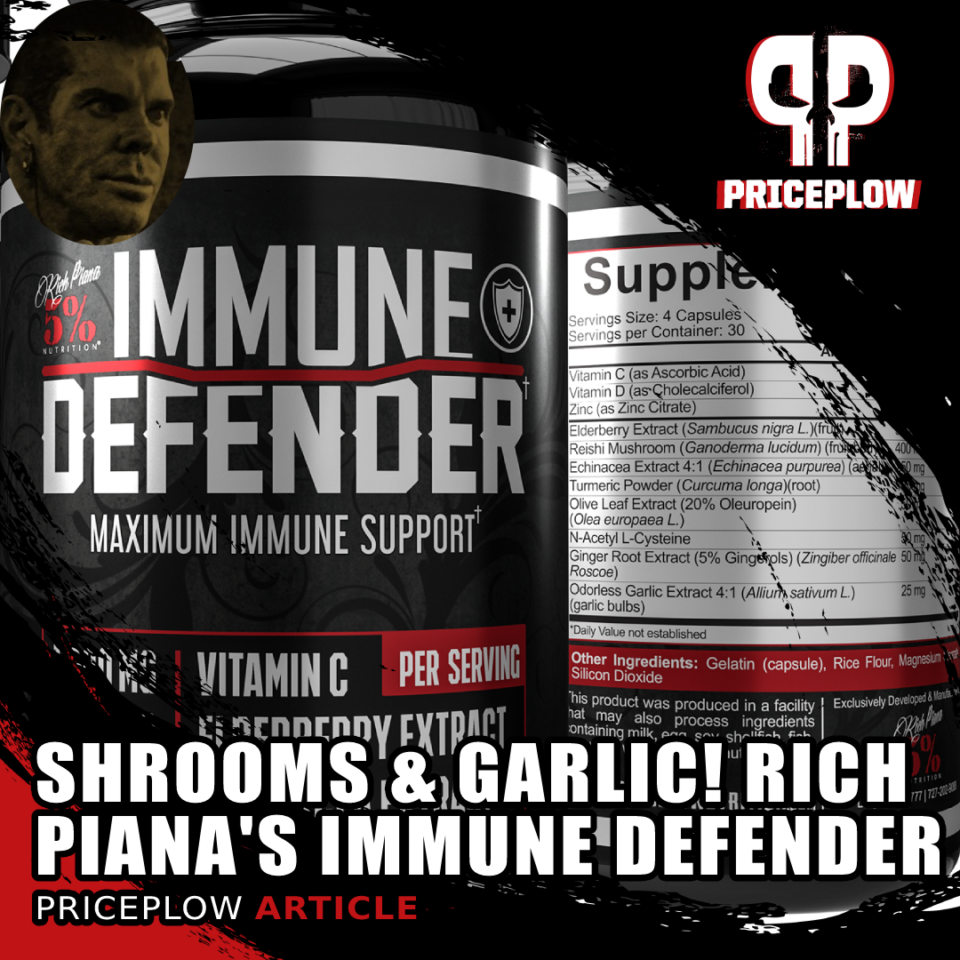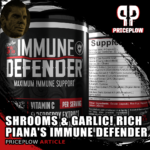 From the brand started by Rich Piana, Immune Defender will help supercharge your immune system so you can stay healthy and in the game. It's not all about getting ready to "KILL IT" before your pre workout and yelling "It's Shake Time!" in the kitchen, after all… if you're under the weather, you're not going […]
Continue Reading →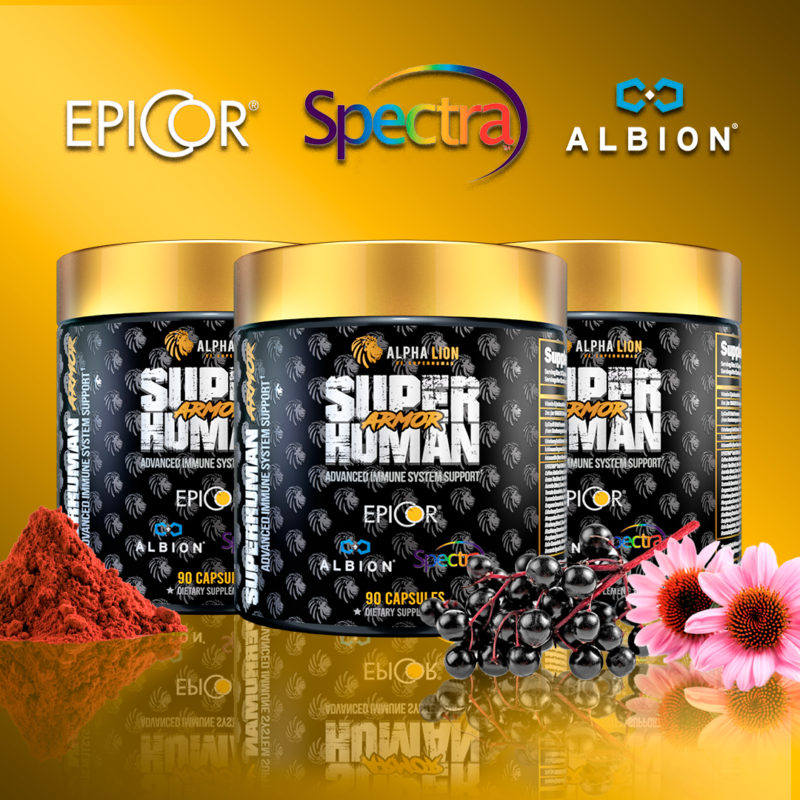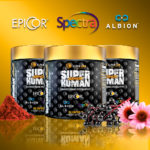 Alpha Lion is known for making supplements that really stand out, especially in categories that are saturated with competition. From the formulas, flavors, and names to the packaging and manufacturing, they make sure every stone is left unturned before launching a product with their logo on it. While everyone else is bringing the "same old", […]
Continue Reading →