Memory

(Tag Archives)
Subscribe to PricePlow's Newsletter and Memory Alerts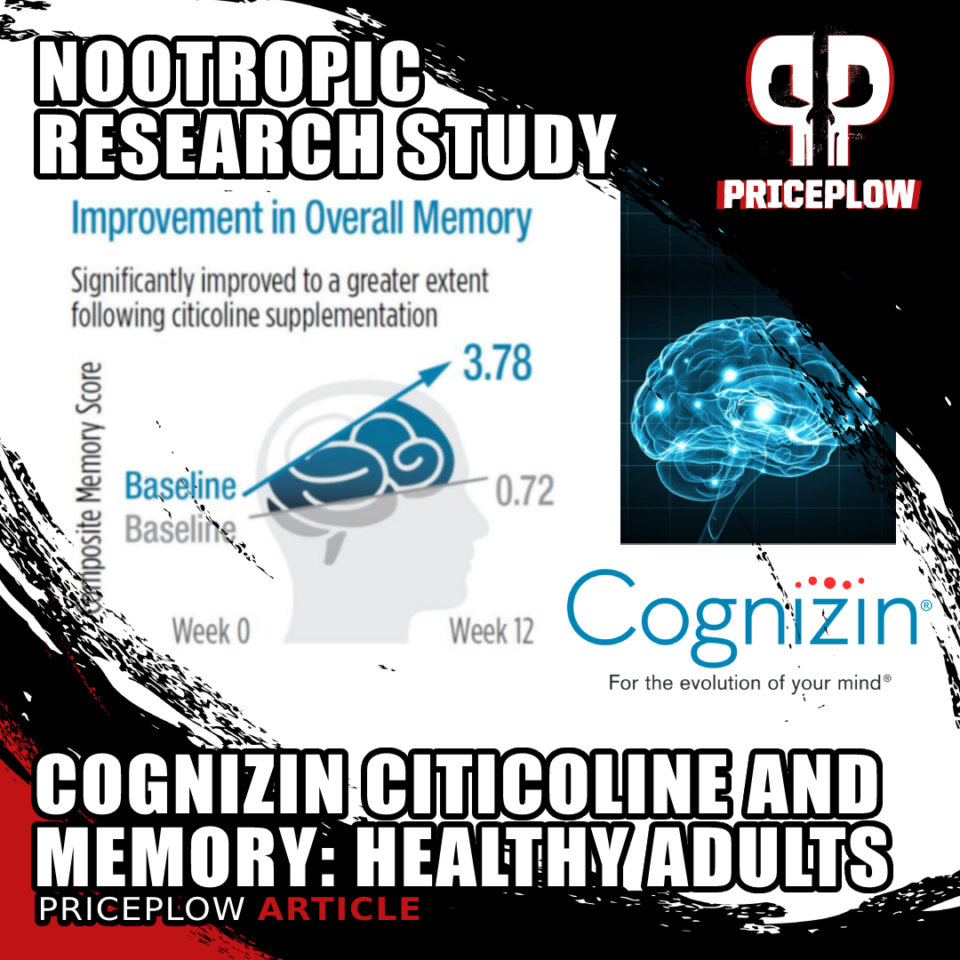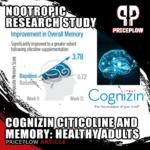 If you're a regular reader of the PricePlow Blog, then you know that we're huge fans of Cognizin®, a patented and trademarked form of citicoline developed by Kyowa Hakko.
We wrote a deep-dive on Cognizin in the article linked above, so you can read that if you want the full story. Today, however, we're […]
Continue Reading →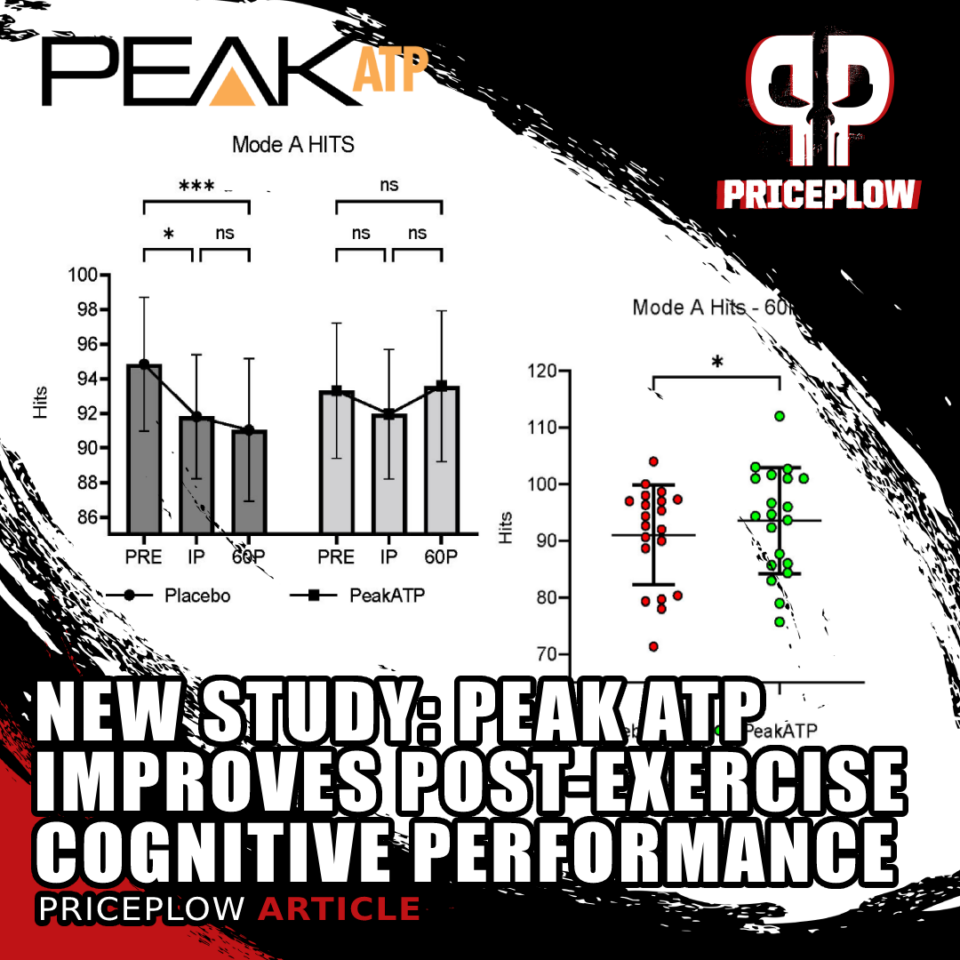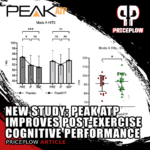 A new double-blind, placebo-controlled, crossover study published in Frontiers in Nutrition has shown that two weeks of PEAK ATP supplementation can prevent cognitive decline after high-intensity exercise.[1] This article explains the new findings:
Adenosine triphosphate (ATP) is arguably the most important molecule in your body. It's the form of energy actually used by your cells. […]
Continue Reading →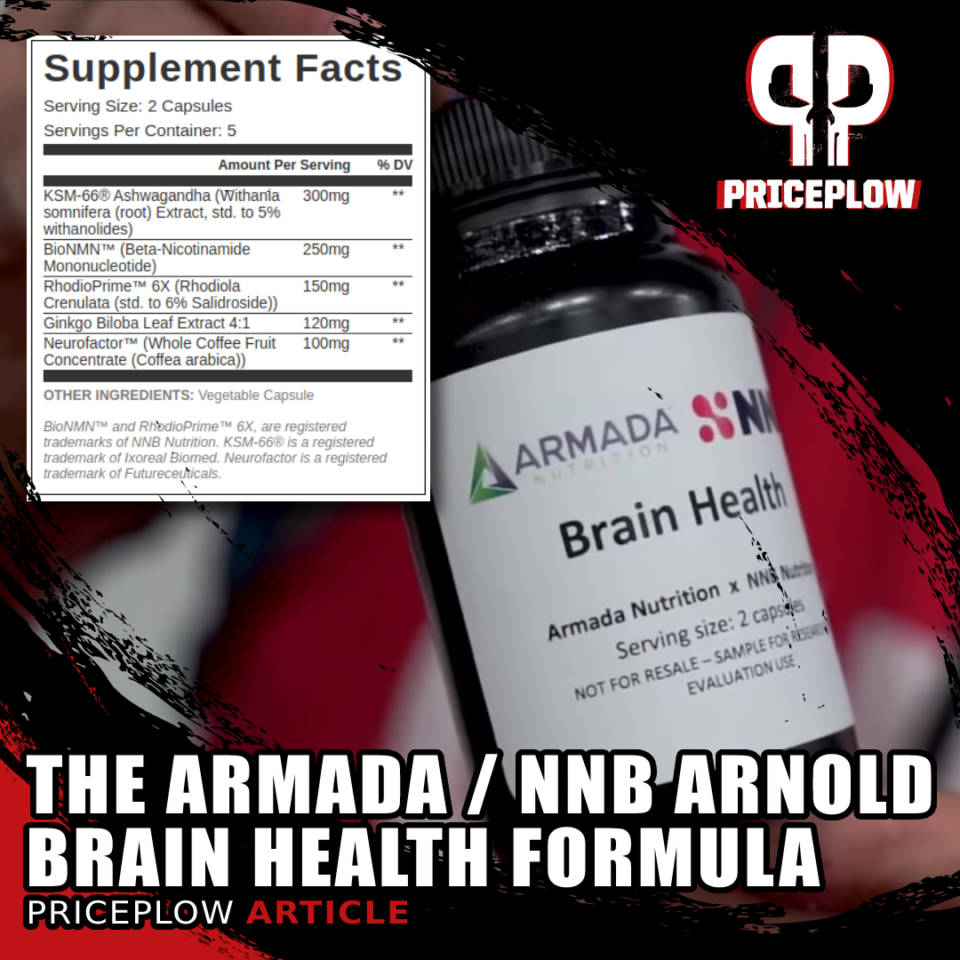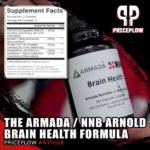 Over the past several months, we've created some unique hypothetical world-class supplements in our Formulator's Corner series. However, today's formulation actually came to life for a limited amount of time.
About those bottles floating around the 2022 Arnold Sports Festival…
If you weren't at the 2022 Arnold Sports Festival, you really missed out – Armada […]
Continue Reading →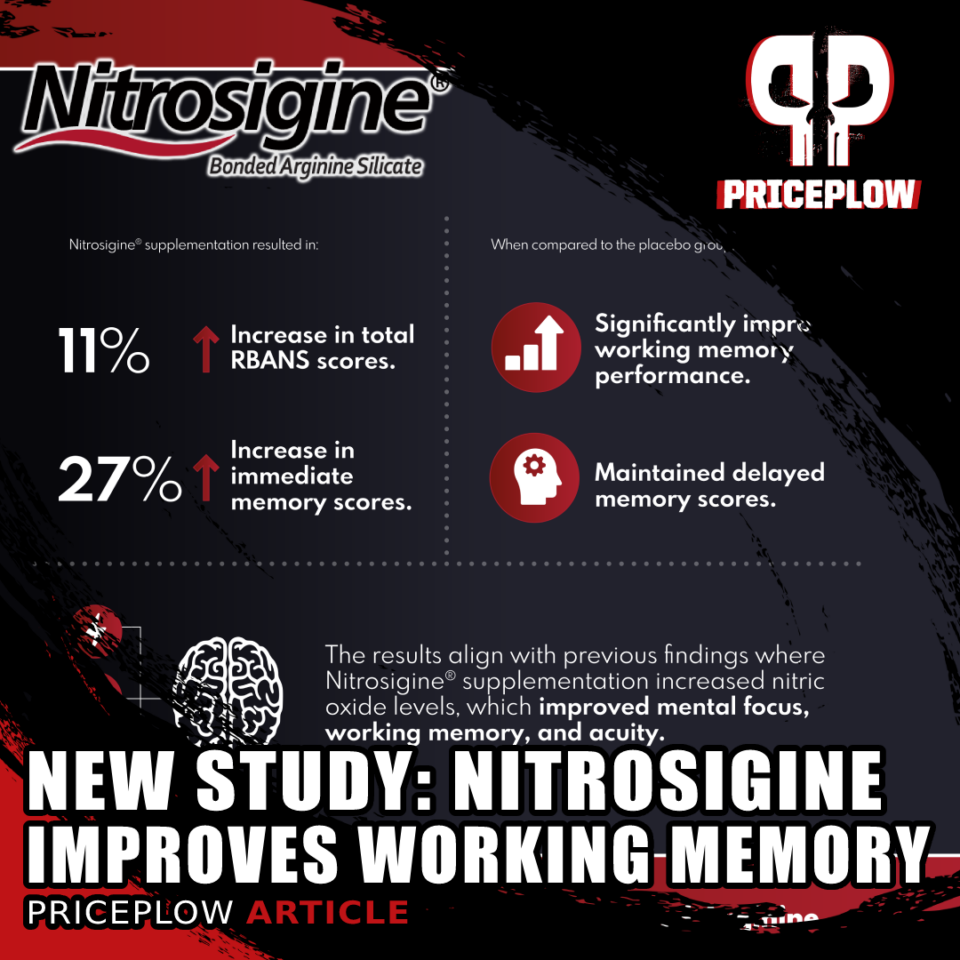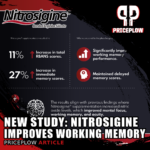 Nitrosigine is a patented ingredient from Nutrition21 which has become an incredibly popular nitric oxide boosting dietary supplement ingredient in the sports nutrition market. It's an inositol stabilized form of arginine silicate – sometimes referred to by the acronym ASI – that was formulated to improve the bioavailability of orally-administered arginine silicate.[1] The inositol and […]
Continue Reading →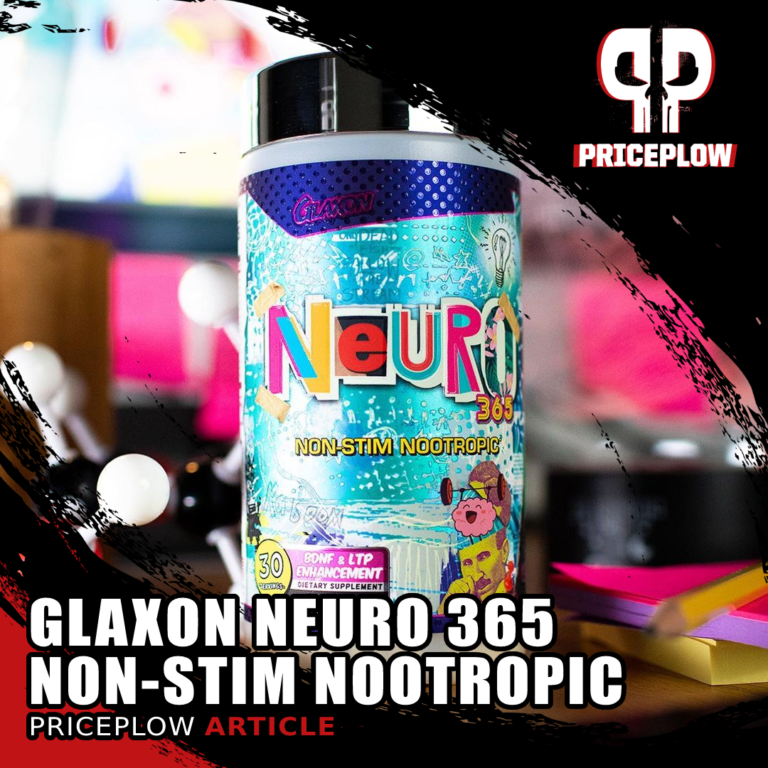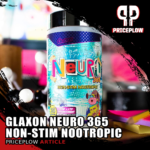 The name Glaxon is quickly becoming one of the supplement industry's watchwords for innovation, thanks to the science team's commitment to staying abreast of cutting edge research and also being first to find subtle, yet powerful, tweaks that optimize extraordinarily popular formulas. Any astute observer of the industry would do well to study Glaxon's […]
Continue Reading →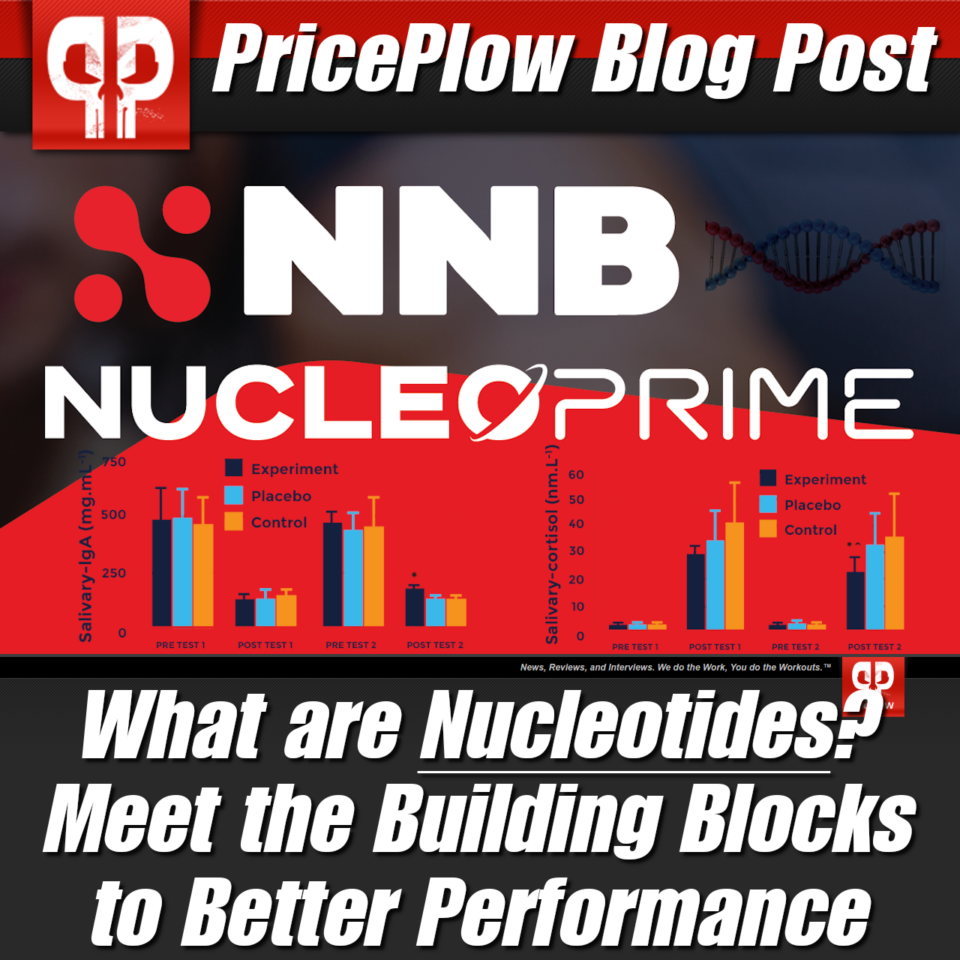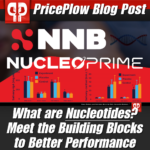 We often think of the body as a system that runs on caloric energy obtained through the carbohydrates, proteins, and fats that make up our diets. This is true to a degree, as each of these macronutrients uniquely impact our health and energy expenditure. That being said, the process of producing energy and using it […]
Continue Reading →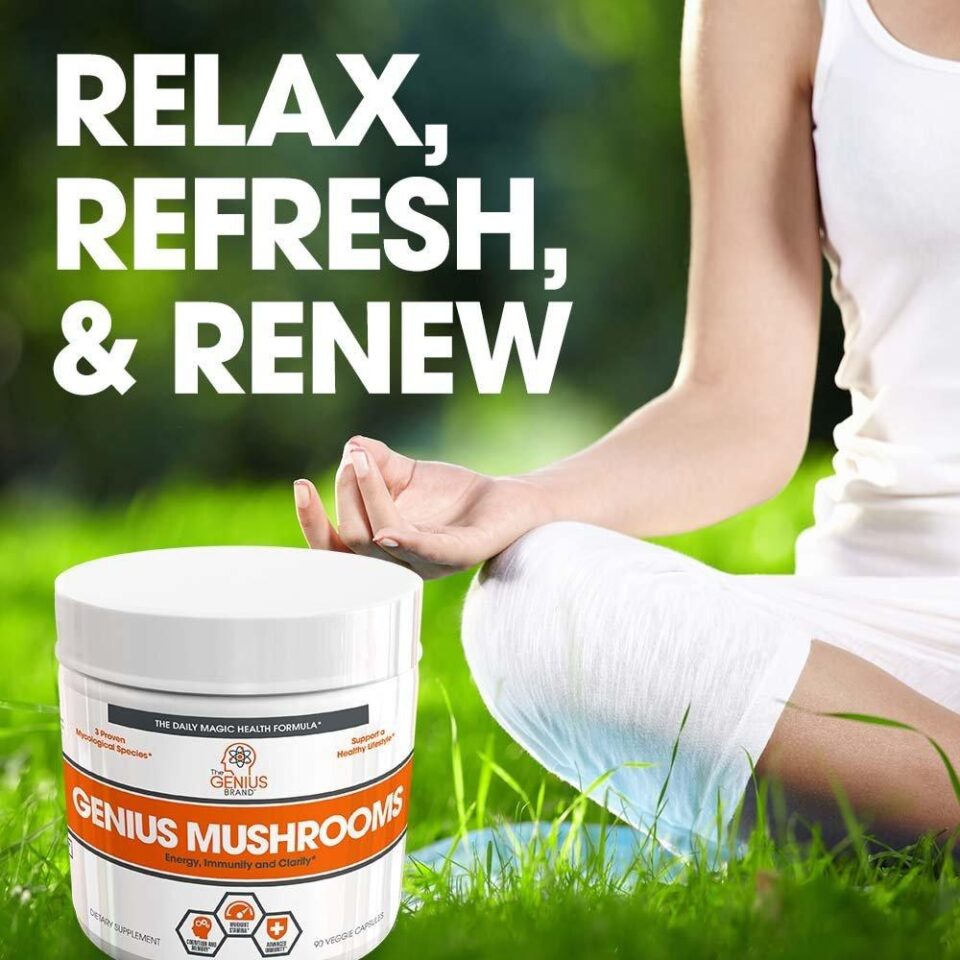 Run by mastermind Rob Oliver, The Genius Brand has formulated several powerful supplements to nourish your body and mind. While we love sports nutrition formulas like what's in the stim-free Genius Pre Workout and next-level Genius Muscle Builder, we may like their "mind over matter" supplements like Genius Joy and Genius Consciousness even more![…]
Continue Reading →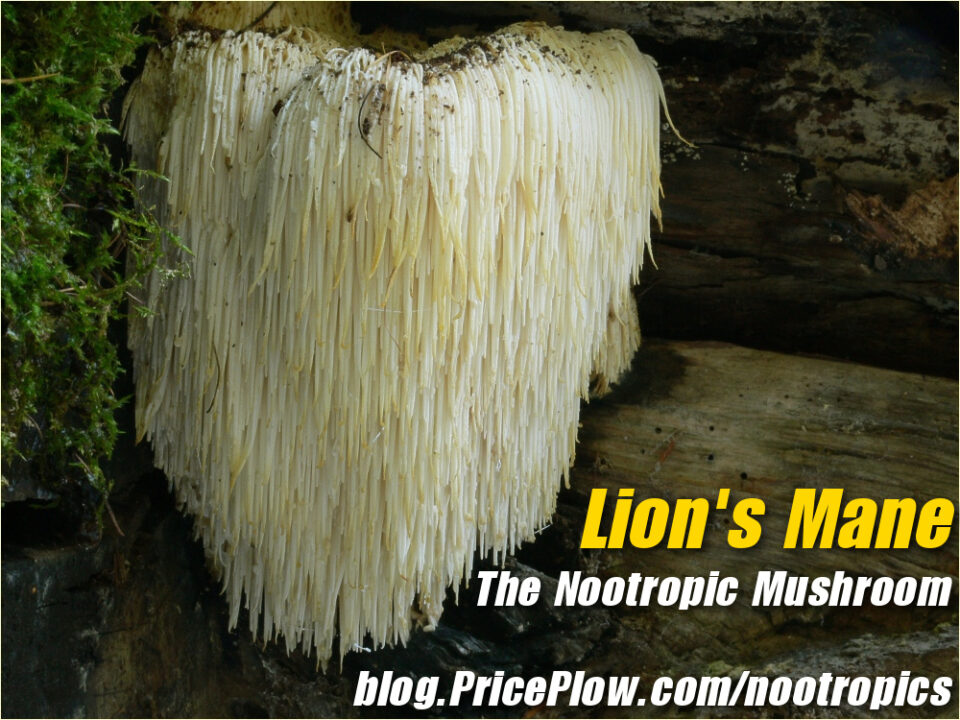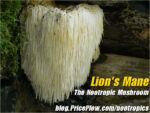 If you've been keen to the nootropic world lately, you've probably seen a certain member of the Fungi Kingdom showing up more frequently. This mighty mushroom is rather impressive and could be said to be pure "magic", but probably not in the same way you're used to thinking about mushrooms.
We're of course talking about […]
Continue Reading →