Coconut Water Powder

(Tag Archives)
Subscribe to PricePlow's Newsletter and Coconut Water Powder Alerts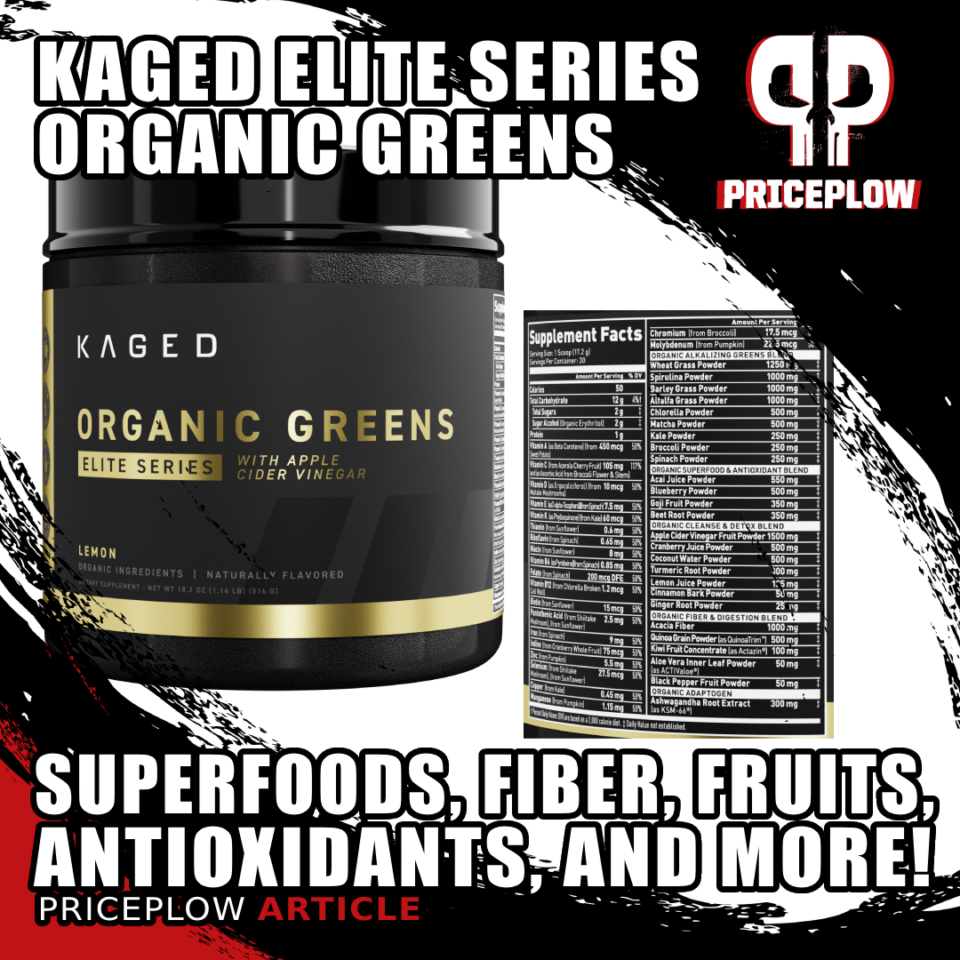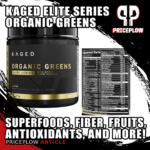 Several brands that were once solely focused on optimizing sports performance are now shifting their focus to creating products that promote health, wellness, and longevity. Whether you're a dad with three kids, a collegiate athlete, diehard bodybuilder, world-class powerlifter, or endurance athlete, one thing that everyone needs to prioritize is overall health. It […]
Continue Reading →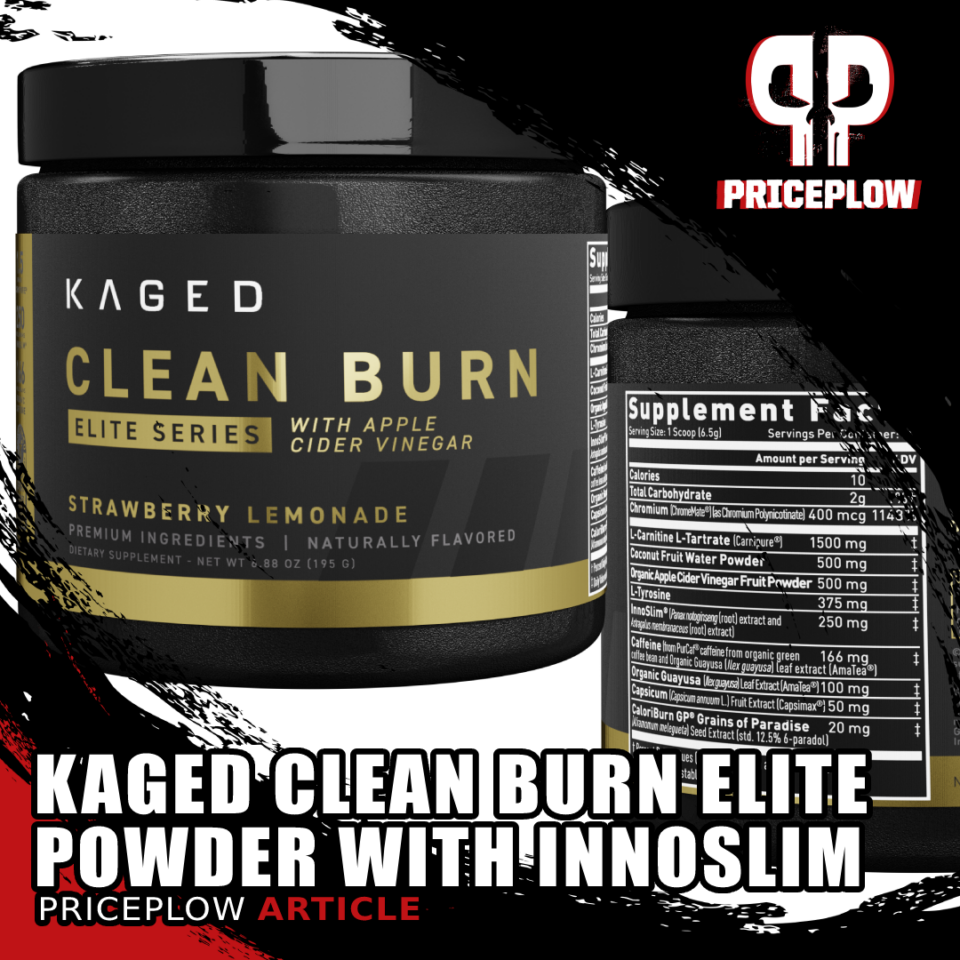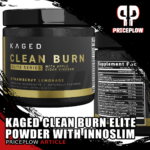 The Kaged evolution continues, with promises of a big year coming to fruition thanks to Clean Burn Elite, an enhanced apple cider vinegar enhanced fat loss drink!
Ever since our June 2023 interview with Aaron Heidebreicht and Darin Decker of Kaged on Episode #097 of the PricePlow Podcast, we've been teasing the brand's […]
Continue Reading →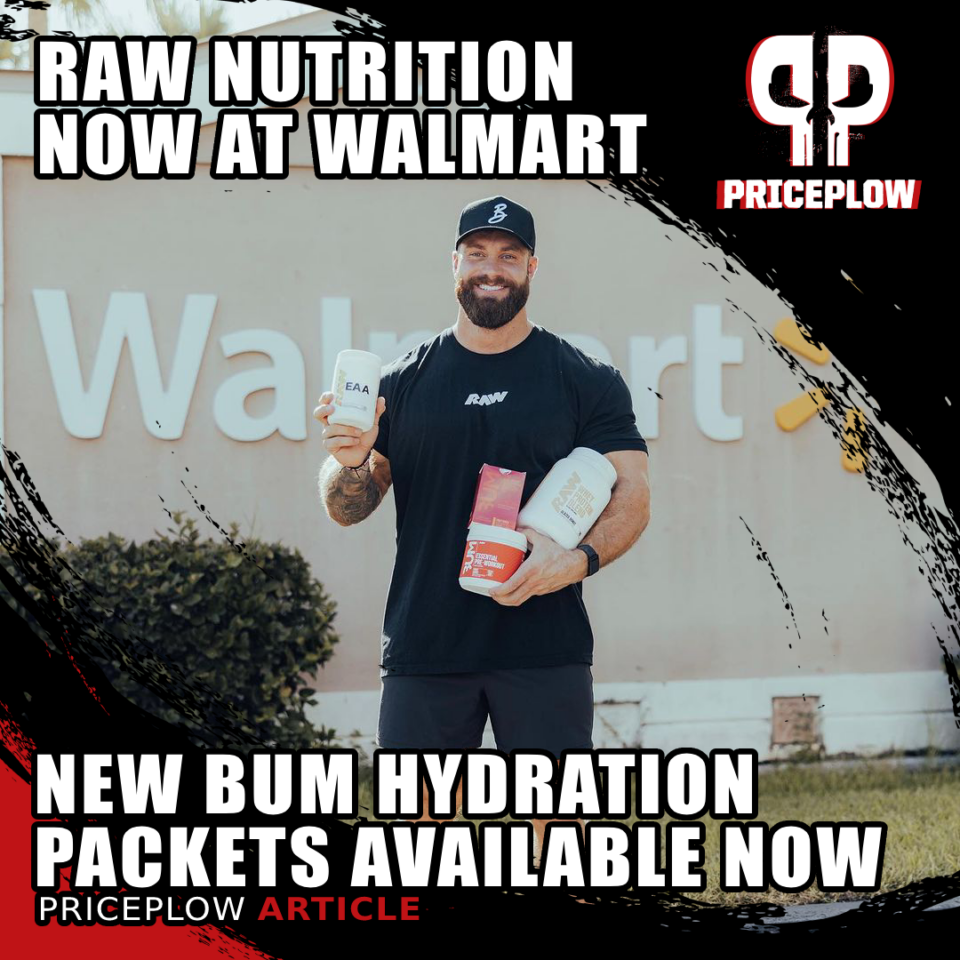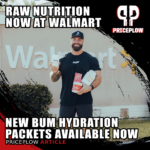 RAW Nutrition is a company that has made a name for itself by offering serious products for serious athletes, albeit with a bit of a punk edge, courtesy of the boisterous nature of Chris Bumstead. Whether you're in the market for a protein powder with consistently delicious flavors – as in the case of CBUM […]
Continue Reading →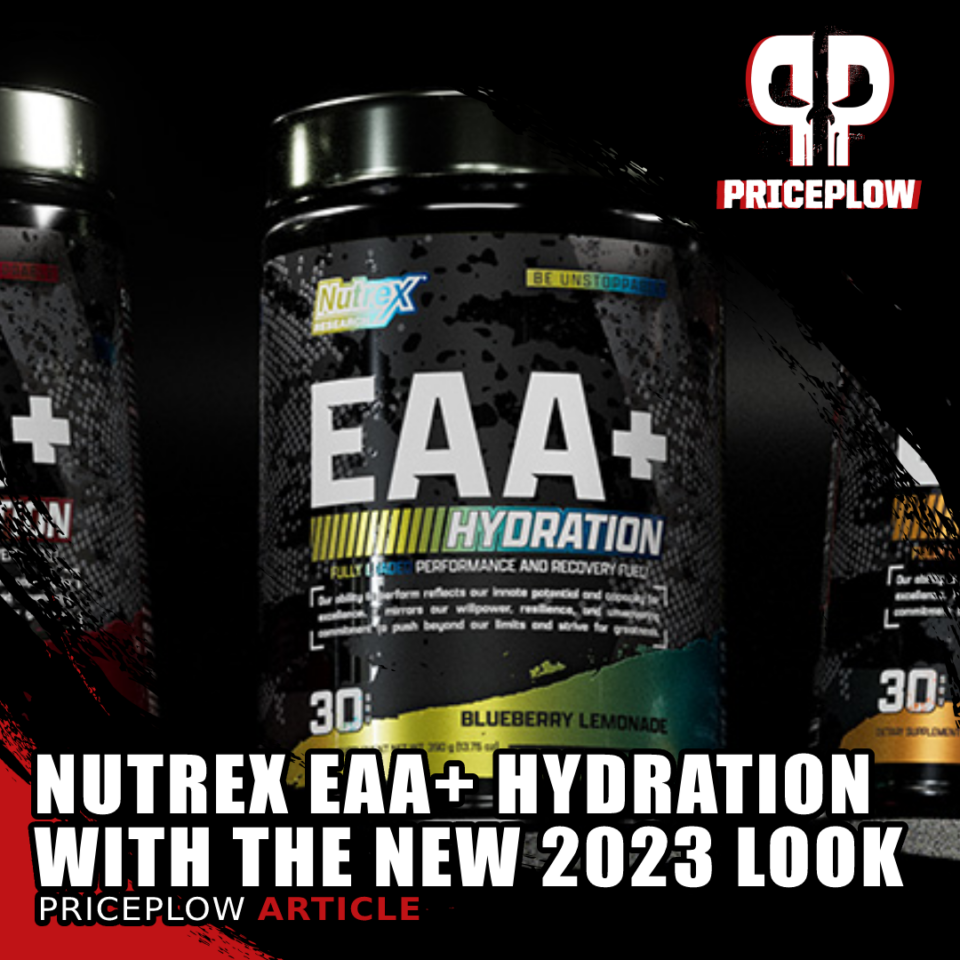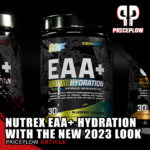 The Nutrex Rebirth continues under the stewardship of Chris Waldrum. As Chris told us in Episode #091 of the PricePlow Podcast, the sports series of supplements would be first to get updated rebranding, while the flagship Lipo-6 fat burning series is to be left alone for the time being.
Since then, we've seen a […]
Continue Reading →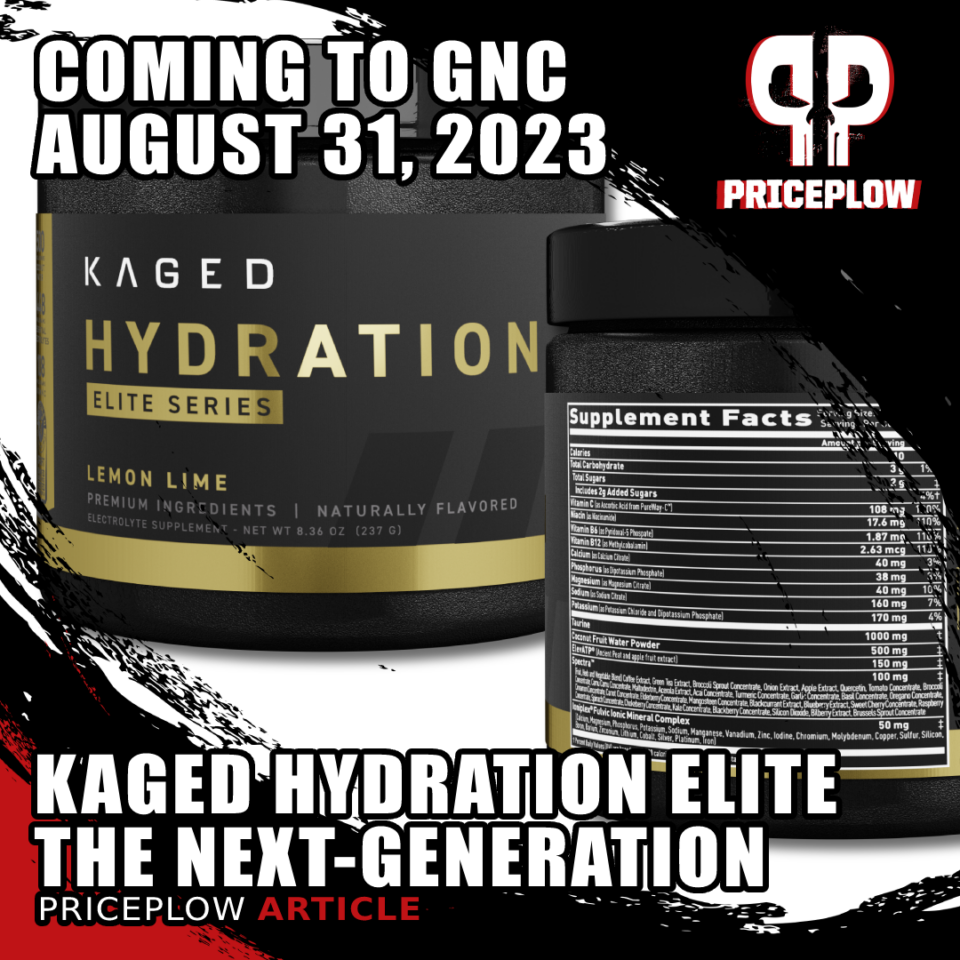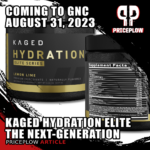 PricePlow's coverage of Kaged's massive August 31st, 2023 GNC launch continues with a reveal of their next-generation hydration supplement: Kaged Hydration Elite.
Anyone who's used Kaged supplements likely knows about Hydra-Charge, the brand's delicious electrolyte drink mix with added antioxidant support.
Launched in 2015, Hydra-Charge came before the hydration trend seriously took off, […]
Continue Reading →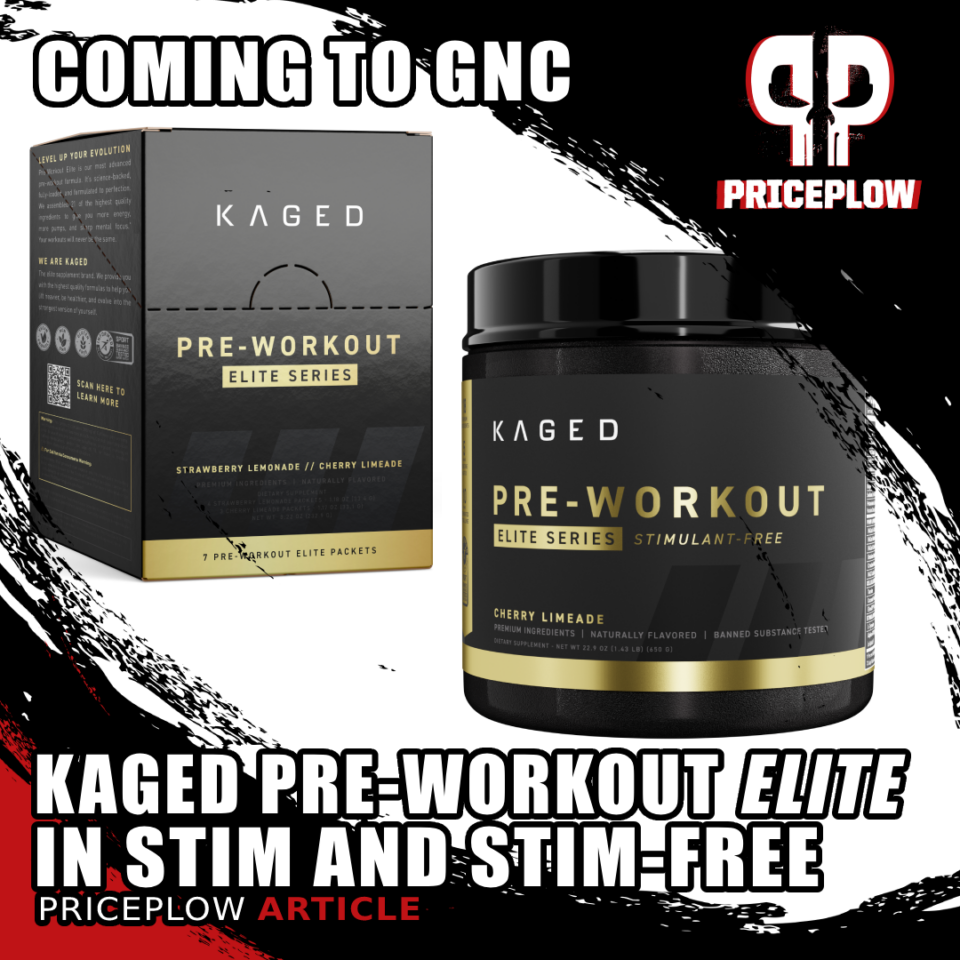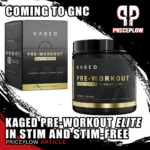 The Kaged evolution continues — now live at GNC.
For the past few months, we've been covering the news that Kaged was finally coming to GNC, as highlighted in PricePlow Podcast Episode #097 with Aaron Heidebreicht and Darin Decker.
Kaged has taken the premium end of the sports nutrition industry to a higher level, with […]
Continue Reading →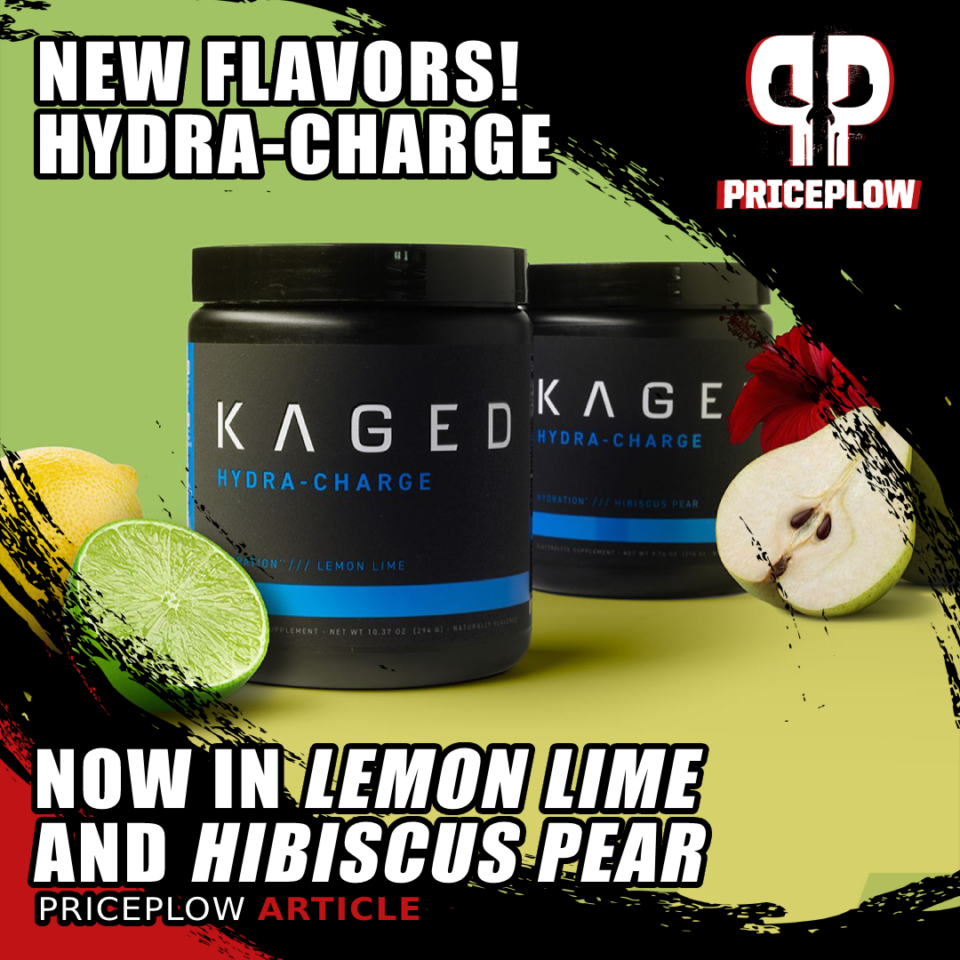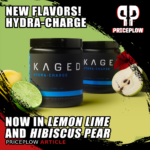 2023 is shaping up to be a year of fireworks for Kaged. A month ago, we sat down with Aaron Heidebreicht and Darin Decker at Kaged to discuss their explosive new partnership with GNC on Episode #097 of the PricePlow Podcast. We've already gotten a few tidbits about what's coming down the pipe […]
Continue Reading →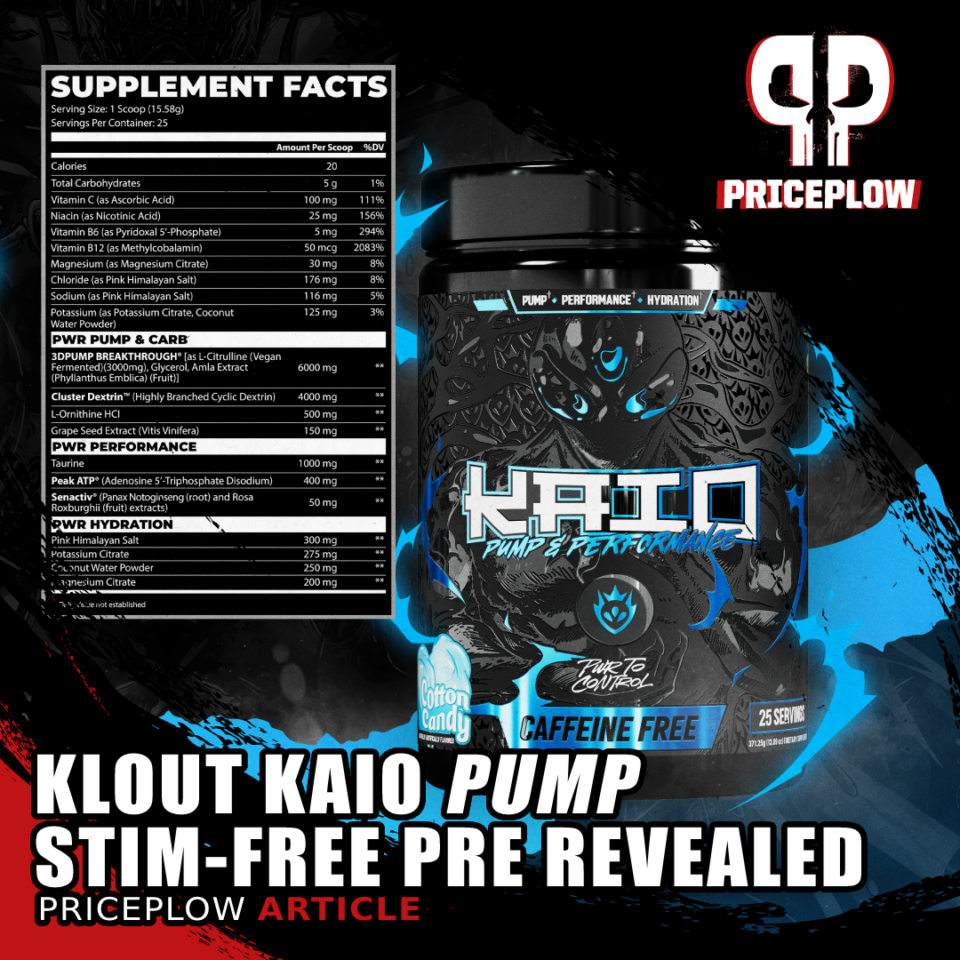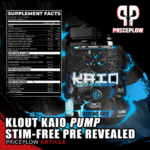 Sports supplement users are by now familiar with KLOUT, a young upstart brand whose edgy branding and formulations have taken the scene by storm. They currently sport three pre-workout supplements, led by their KIAO Final Destination Pre-Workout, but with alternative options in Mamba and Karma.
All three of those have stimulants, […]
Continue Reading →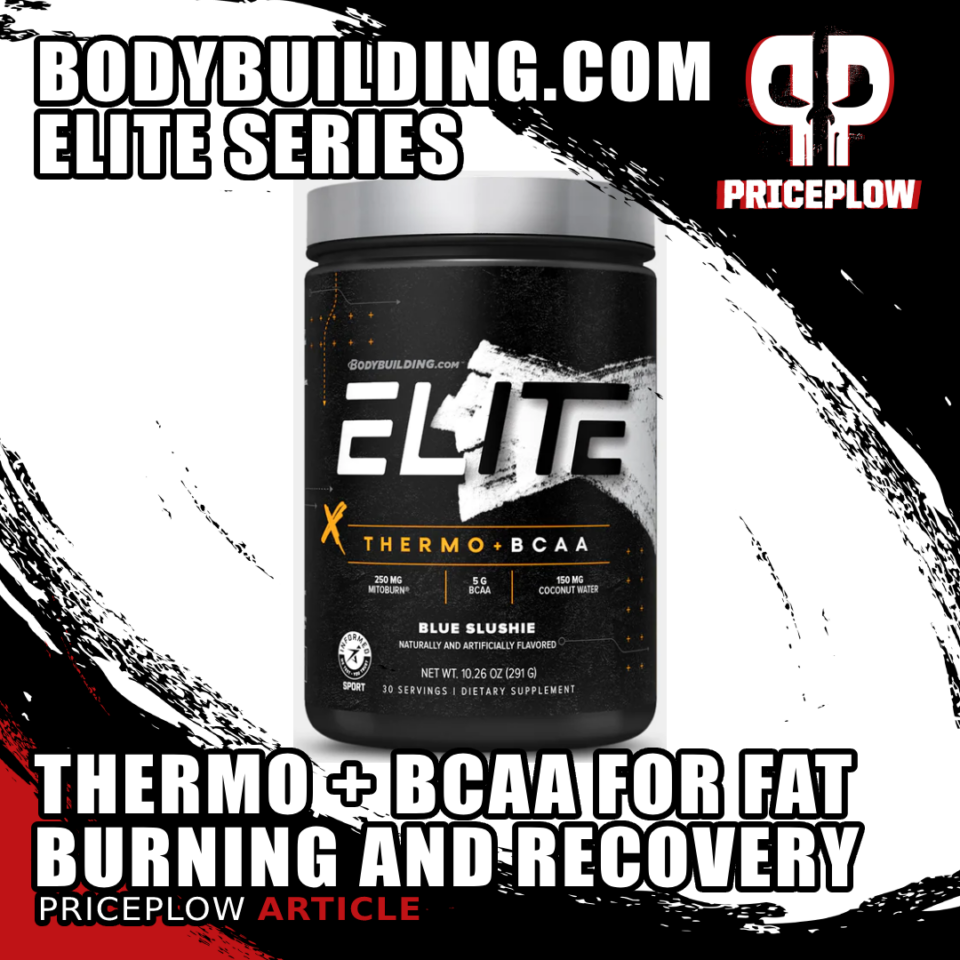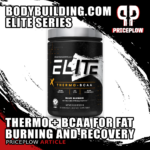 Bodybuilding.com has long been a trusted resource for fitness enthusiasts, providing expert advice on training and programming.
With their new Elite Series supplements, the company officially merges the same level of expertise and precision to their formulations. We recently covered the their Elite Ultimate Pre-Workouts, which showcase the company's commitment to delivering high-quality products […]
Continue Reading →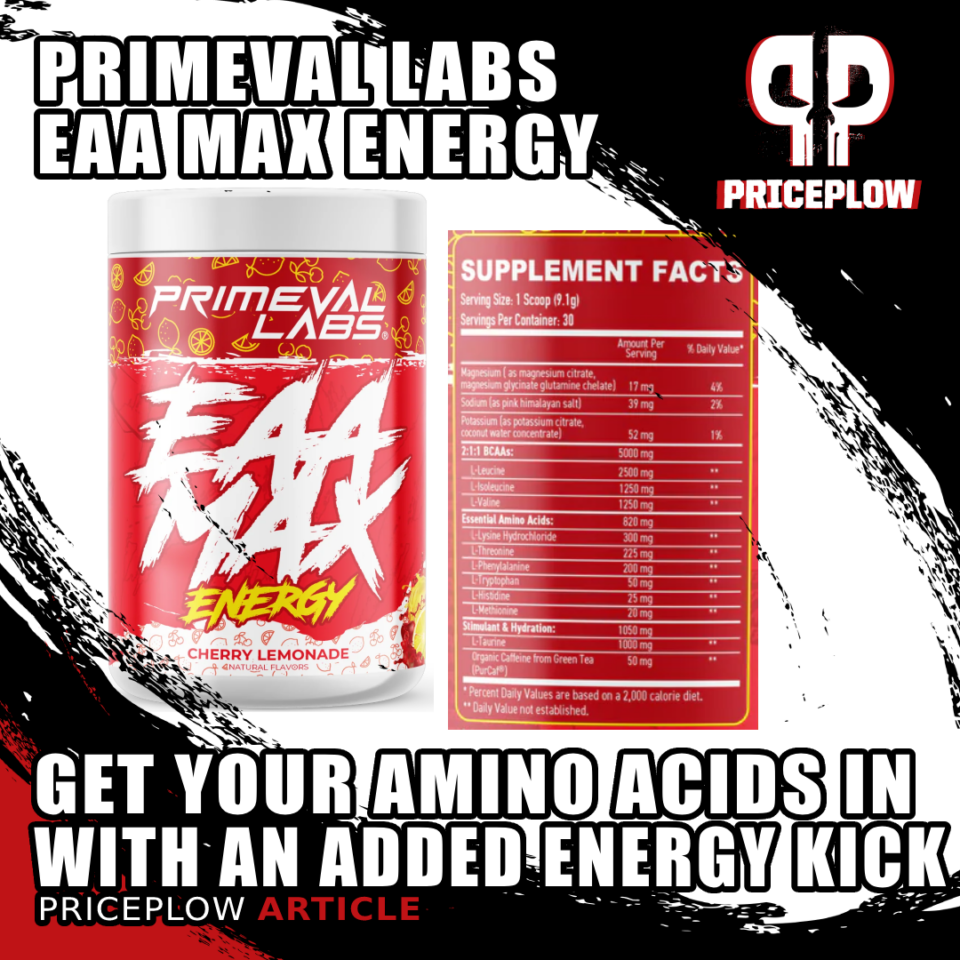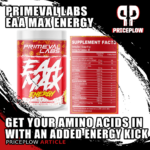 BCAAs had a long run as king of intra-workout supplements. While there is some good research backing the effectiveness of BCAAs, EAAs have a far more comprehensive stack of evidence behind them.
The problem was taste. It is hard to formulate an EAA blend that tastes good. One company that has really changed that is […]
Continue Reading →