It's been a couple of months since Revive MD launched a new supplement, however it turns out the company was more focused on becoming Banned Substances Control Group (BSCG) certified. In case you're unfamiliar with BSCG certification, the process takes a lot of time, effort, and resources. But co-founders, Matt Jansen and Dr. Domenic Iacovone were committed to obtaining the certification for both Revive MD and their other company RAW Nutrition.
Now, all of Revive MD's and RAW Nutrition's products are third-party tested by the BSCG to ensure they're free of banned substances. Not only is this great for the general public, but it's crucial for athletes who are subject to randomized drug tests. By using a supplement that's BSCG Drug-Free certified, you have one less worry: failing a drug test due to cross-contamination.
In addition, Revive MD posts certificates of analysis (COAs) for several of their supplements under lab sheets, so customers can clearly see that what's on the label is actually in the product. We appreciate that Revive MD and RAW Nutrition are taking the time to test their finished supplements and ensuring that the quality, potency, and purity are of the highest standards.
If you want to learn more about BSCG and why Revive MD chose to go down this path, check out our recent blog post: Revive MD and RAW Nutrition are Officially BSCG Certified
Now that Revive MD and RAW Nutrition are BSCG certified, it's time for them to get back to launching more products, which brings us to Revive MD Palmitoylethanolamide.
Revive MD Palmitoylethanolamide: Myalgia Support
Most of Revive MD's supplements contain five or more ingredients. But recently, they've been releasing more single-ingredient products, such as Revive MD Ashwagandha. Their newest stand-alone supplement is Palmitoylethanolamide (PEA), which is an ingredient we're covering for the second time on PricePlow.
Revive MD is one of the first brands to bring PEA to the sports nutrition market. Palmitoylethanolamide is a fatty acid known for its anti-inflammatory and pain-relieving properties. We should say that while PEA is a new ingredient to us at PricePlow, it has been around for years and there's a lot of interesting research supporting its use as a natural pain reliever.
Revive MD is marketing this product as a myalgia support supplement. Myalgia is a general term used to describe muscle pain that can be caused by a variety of conditions. Myalgia can be accompanied by different types of diseases and viral infections or it may be a result of going a little too hard in the gym. No matter the cause, Revive Palmitoylethanolamide was formulated to help ease aches and pains.
Keep reading to learn more about the benefits of Revive MD Palmitoylethanolamide, and sign up below for Revive MD news and deal alerts from PricePlow, plus reviews and interviews.
Revive MD Palmitoylethanolamide – Deals and Price Drop Alerts
Get Price Alerts
No spam, no scams.
Disclosure: PricePlow relies on pricing from stores with which we have a business relationship. We work hard to keep pricing current, but you may find a better offer.
Posts are sponsored in part by the retailers and/or brands listed on this page.
This area is reserved for Team PricePlow's upcoming Ingredients video.
Subscribe to our channel and sign up for notifications so you catch it when it goes live!
Revive MD Palmitoylethanolamide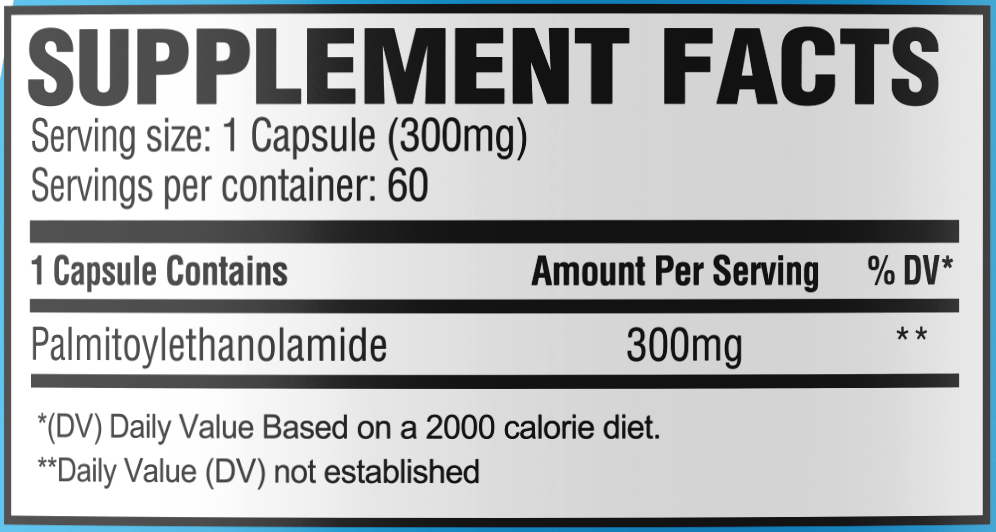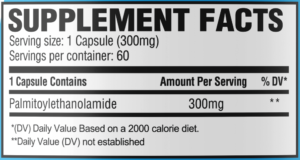 Each bottle of Revive MD Palmitoylethanolamide contains 60 veggie capsules, dosed at 300 milligrams per capsule. It's recommended for reducing occasional aches and pains and discomfort associated with pain. As always, anyone considering taking this supplement should first speak with a qualified healthcare professional about possible side effects and contraindications.
Palmitoylethanolamide Research

Palmitoylethanolamide is classified as a fatty acid amide and is naturally found in plants, animals, and various foods, such as egg yolks and dairy.[1] The body can produce PEA on its own, but to do so, it needs palmitic acid, which is a fatty acid primarily found in meat, cheese, butter, and other dairy products.[1] However, the body only produces PEA when needed. Therefore, supplementing with an exogenous source may be more beneficial for people who need pain relief quicker, and especially those who don't consume a lot of animal products.

In the 1950s, PEA was used as a therapeutic compound with powerful anti-inflammatory properties.[1] Approximately 20 years later, researchers discovered that PEA also has potent immunomodulatory effects and may be useful for treating conditions like influenza and the common cold.[1]

Today, there are over 350 papers in PubMed alone that highlight PEA's wide array of physiological properties, its role as an endogenous modulator, and its therapeutic and pharmacological effects.[1] Palmitoylethanolamide has been used all over the world under various brand names and for different purposes. However, in the United States, PEA is primarily being evaluated for its effectiveness in treating inflammatory bowel syndrome (IBS) due to its anti-inflammatory activities.[1]

Since PEA has anti-inflammatory properties, researchers believe it could be used to treat inflammatory diseases, such as inflammatory bowel disease, autoimmune disorders, and central nervous system (CNS) conditions.[1-3] A meta-study published by the Journal of Pain Research found that PEA is useful for chronic and neuropathic pain in animal models.[2] More importantly, PEA supplementation is effective at decreasing pain in humans in different pain states.[2]

Another systematic review from the Journal of Pain Research found that PEA is a safe and effective treatment for nerve compression syndromes, including sciatica pain and carpal tunnel syndrome.[3] In a randomized trial included in this systematic review, 636 patients (336 males and 300 females between the ages of 19 and 72) with sciatic nerve pain volunteered to test the effectiveness of two doses of PEA.[3]

One group received 300 milligrams of PEA, one group received 600 milligrams, and the third group received a placebo. After 21 days, both PEA groups had significantly lower pain scores than the placebo group.[3] The high-dose group, however, experienced an even greater reduction in pain.[3]

Revive MD Palmitoylethanoliamide comes in 300-milligram doses. So you can customize the dose to suit your needs.

Mechanism of action

It's theorized that PEA works by interacting with a receptor called peroxisome proliferator-activated receptor alpha (PPAR-α)[2], a key regulator of gene networks that control pain and inflammation.

Furthermore, PEA interacts with two cannabinoid-like G protein-coupled receptors (GPR55 and GPR119), desensitizes sensory neurons, and can influence potassium ion channels associated with pain.[2]

A study from the journal Molecular Neurobiology found that one of PEA's key roles in maintaining cellular homeostasis under external stressors, such as inflammation.[4] Therefore, when the body has excessive inflammation, PEA can help reduce it by downregulating mast-cell activation.

Mast cells are a specific immune cell that contains a large number of histamine granules, which is a mediator that's partially responsible for inflammation. More research is needed to fully understand PEA's mechanism of action.
Key Takeaways
There's an abundance of literature that shows PEA is safe and effective for reducing pain and inflammation.[1-4] It can be used for several medical ailments, such as inflammatory diseases, influenza, the common cold, chronic pain, and neuropathic conditions.[1-4]
There are even some recent studies that looked at PEA's effects in combination with antioxidants that treat neurodegenerative diseases like Parkinson's disease and Alzheimer's disease.[5,6]
Since PEA has powerful anti-inflammatory and neuroprotective properties, but no significant antioxidant activities, it may help to take Revive MD Palmitoylethanolamide alongside a supplement that contains antioxidants.[5] Revive MD offers several comprehensive supplements that are packed with antioxidants, such as Immune Multi, Women's Health, and Daily Greens.
It's not common to see a high-quality PEA supplement in the sports nutrition industry that's third-party tested to ensure that it meets label claims and doesn't contain any banned substances. So if you're experiencing pain and/or discomfort, then Revive MD Palmitoylethanoliamide might be the right supplement for you. As always, subscribe below for more Revive MD news, reviews, interviews, and deals from PricePlow!
Revive MD Palmitoylethanolamide – Deals and Price Drop Alerts
Get Price Alerts
No spam, no scams.
Disclosure: PricePlow relies on pricing from stores with which we have a business relationship. We work hard to keep pricing current, but you may find a better offer.
Posts are sponsored in part by the retailers and/or brands listed on this page.