Stimulant-Free Pre Workout Supplements

(Tag Archives)

This is our tag page about stim-free pre workout supplements.

To learn more,
Subscribe to PricePlow's Newsletter and Stimulant-Free Pre Workout Supplements Alerts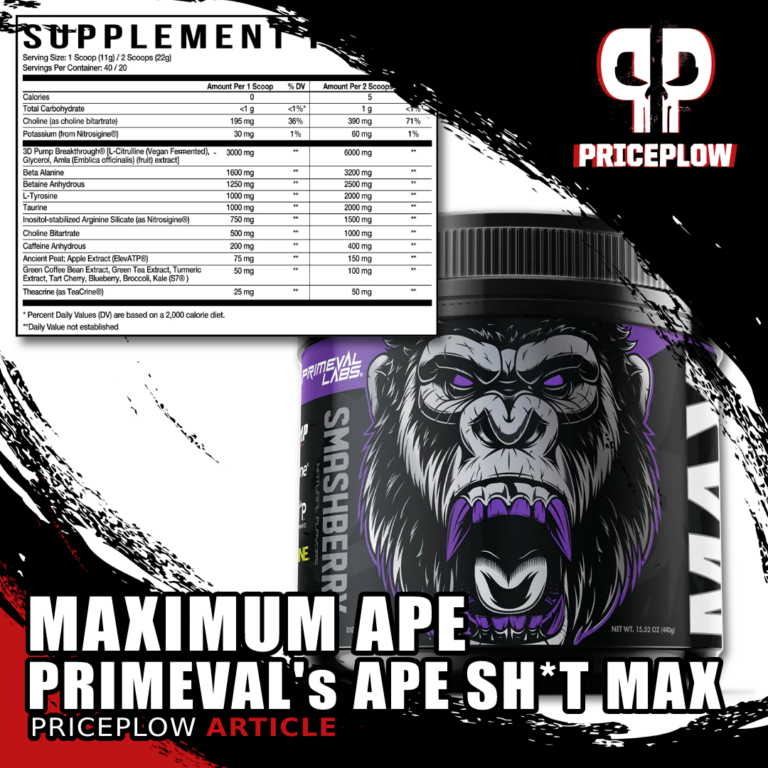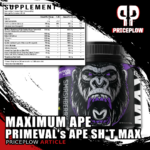 Last week, we covered Primeval Labs Ape Sh*t Max Pump, a Nitrosigine and 3D Pump powered stim-free pre-workout supplement. Today, we get to meet its better half: the caffeinated version!
Primeval Labs Ape Sh*t Max: 400 milligrams of caffeine,[…]
Continue Reading →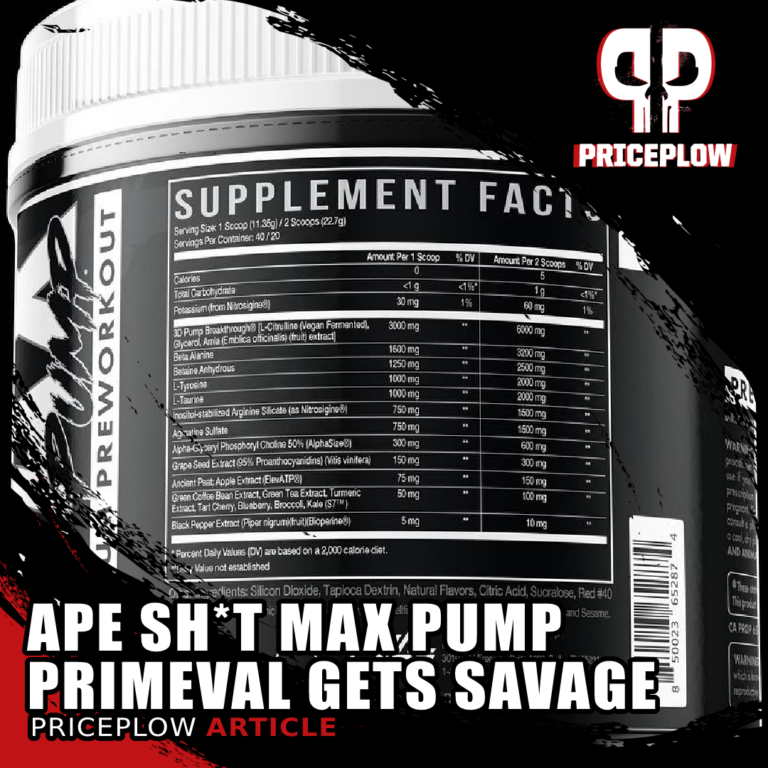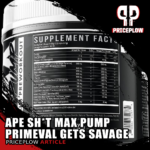 Here we go, primates! If you thought Primeval Labs was done with their insane Ape Sh*t series of supplements, then think again. Today, they're taking things to the MAX.
The brand that brought you EAA Max isn't done maxing […]

Continue Reading →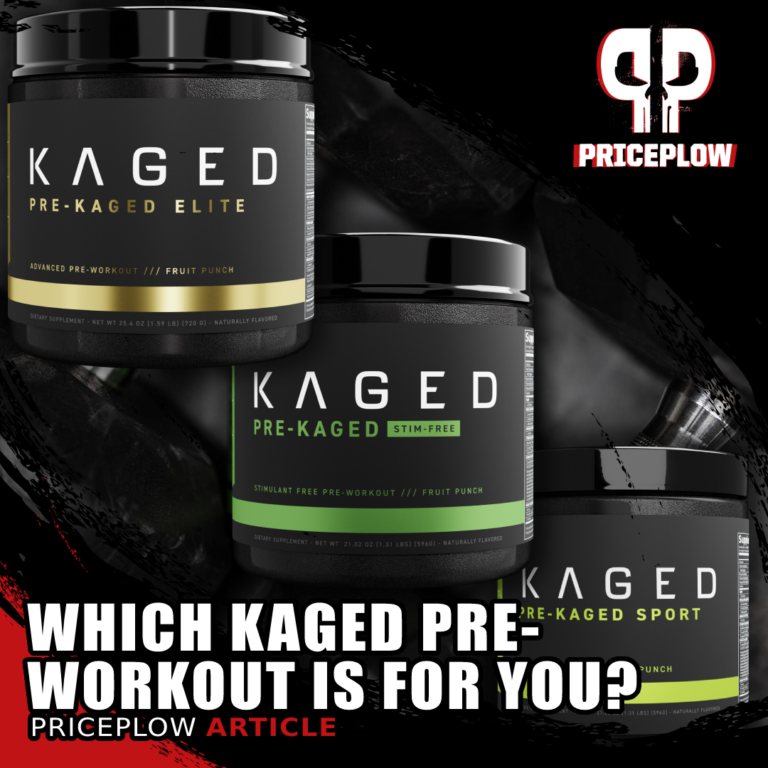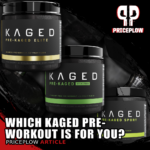 When it comes to phenomenal pre-workout supplements, there's one brand that stands out in the sea of sports nutrition companies: Kaged. Known for years as industry innovators thanks to their first supplement, Pre-Kaged, the company has since […]

Continue Reading →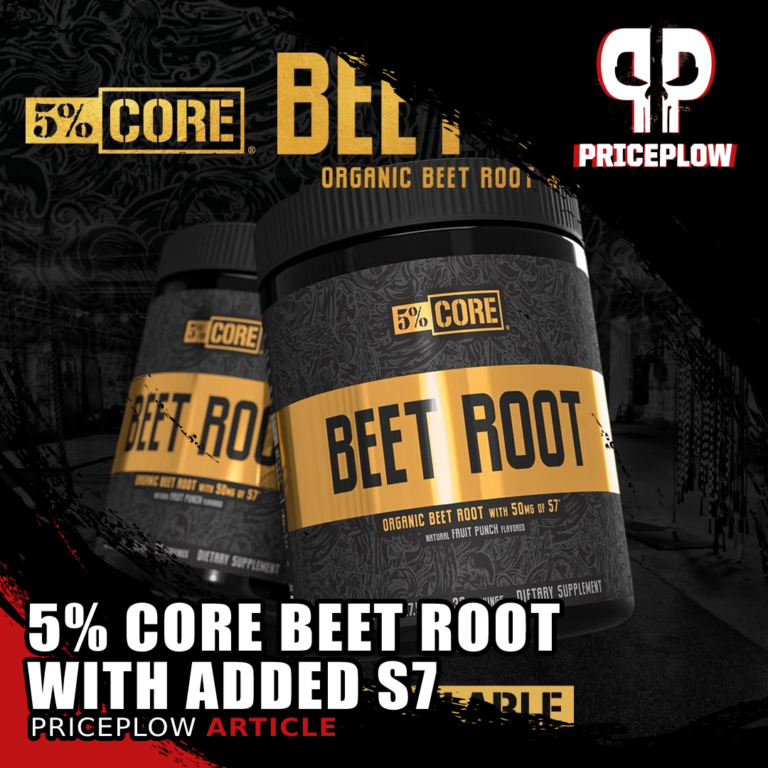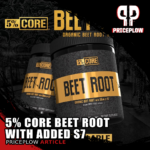 The legend of Rich Piana is back, and this time his brand 5% Nutrition is doing exactly what they should be — bringing more pumps to your workout! Expanding the 5% Core Line, the team has another way to […]

Continue Reading →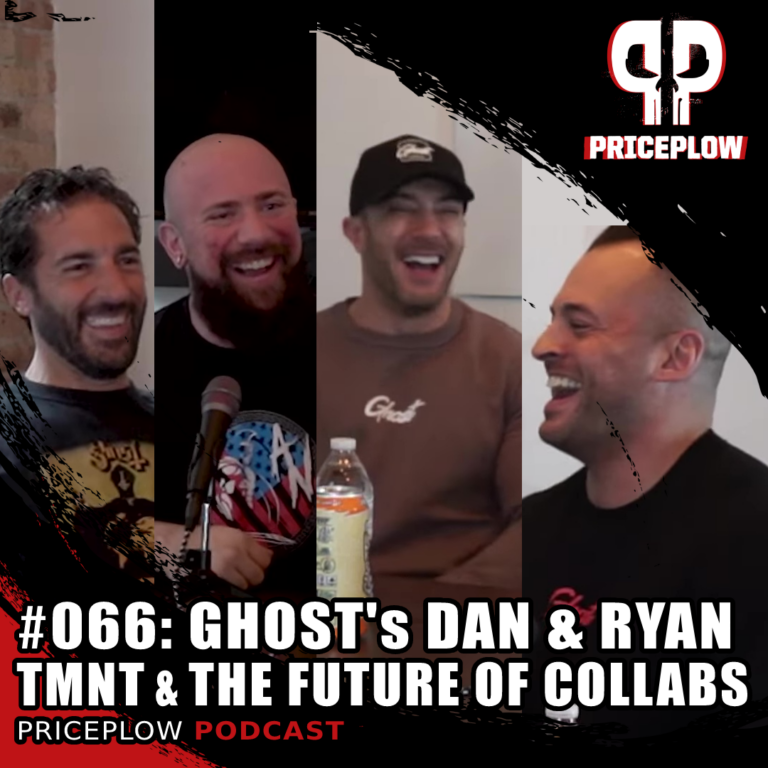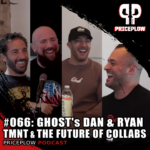 On April 18, 2022, Team PricePlow flew into Chicago, IL to visit the Ghost Lifestyle headquarters, celebrating the Ghost Teenage Mutant Ninja Turtles collaboration launch. After meeting up with CEO Dan Lourenço, CMO Ryan Hughes, and the rest of the […]

Continue Reading →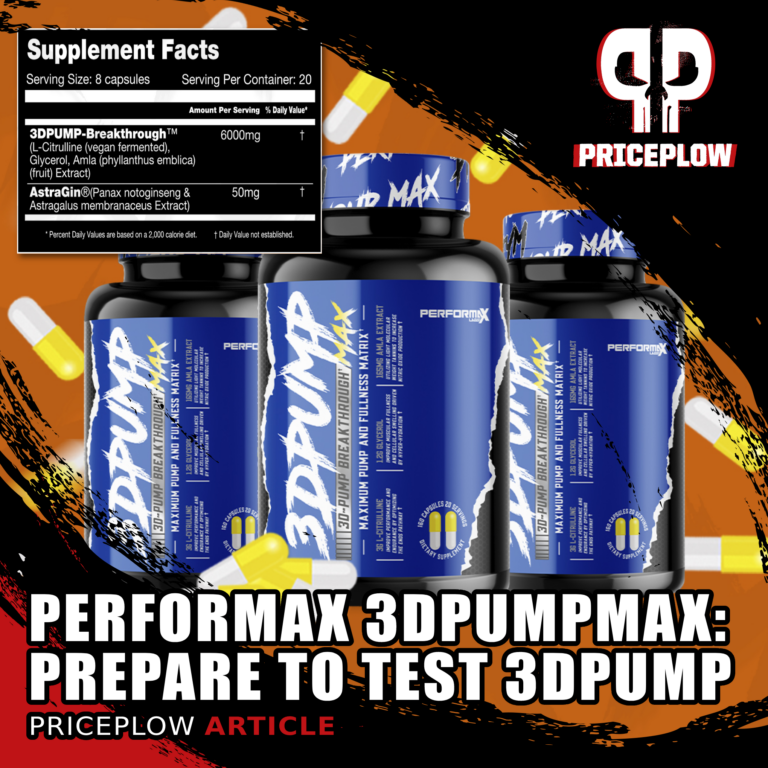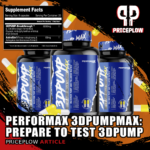 Looking for the best way to try the new 3DPUMP Breakthrough ingredient all on its own? Performax Labs 3DPUMPMax is the way to go, bringing it in 8 capsules!
After their wildly successful rebrand that included upgraded HyperMax Extreme and […]

Continue Reading →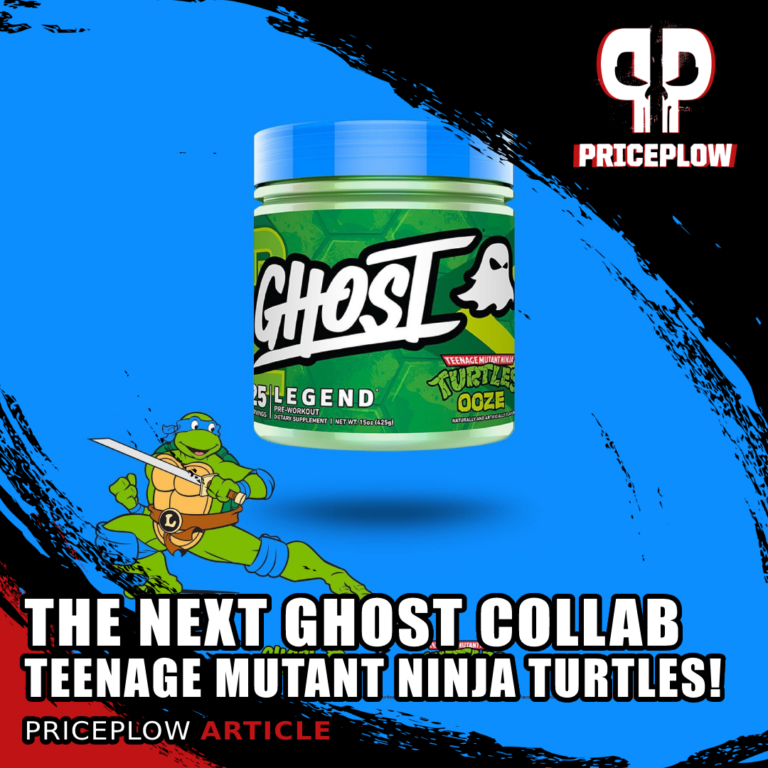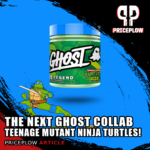 Ghost Lifestyle has announced a partnership with Teenage Mutant Ninja Turtles, shipping "pizza" boxes with four different supplements in OOZE flavor: UK Legend, Pump, Gamer, and Gamer Non-Stim!
Heroes of the sports supplement industry — Ghost Lifestyle — have announced […]

Continue Reading →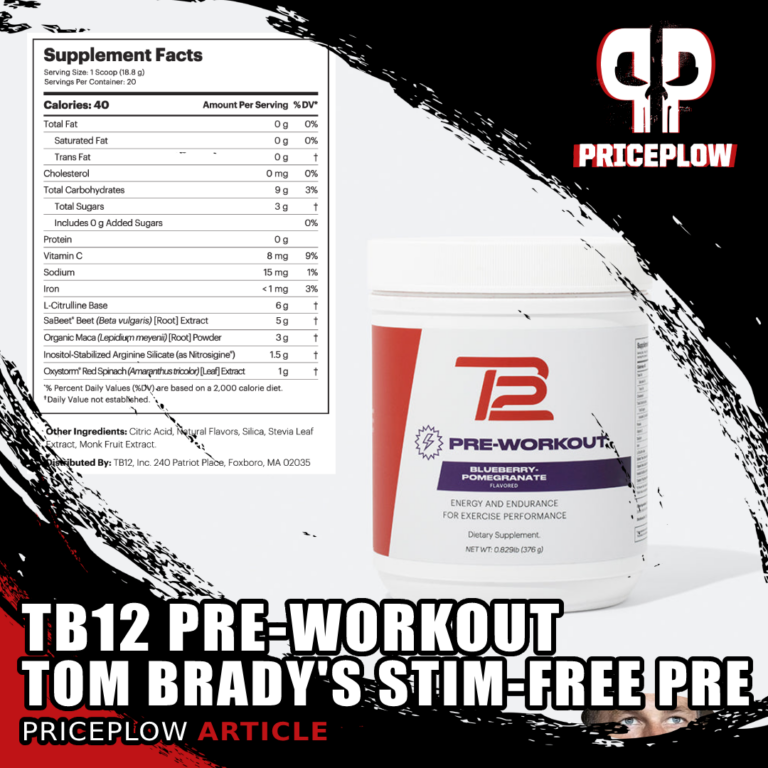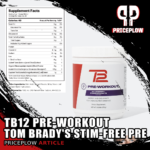 The TB12 Pre-Workout is Tom Brady's Pre-Workout, and it's a stimulant-free masterpiece loaded with a clinical dose of Nutrition21's Nitrosigine nitric oxide booster alongside massive amounts of organic vegetable-based performance enhancers.
When Tom Brady launched The TB12 Method, […]

Continue Reading →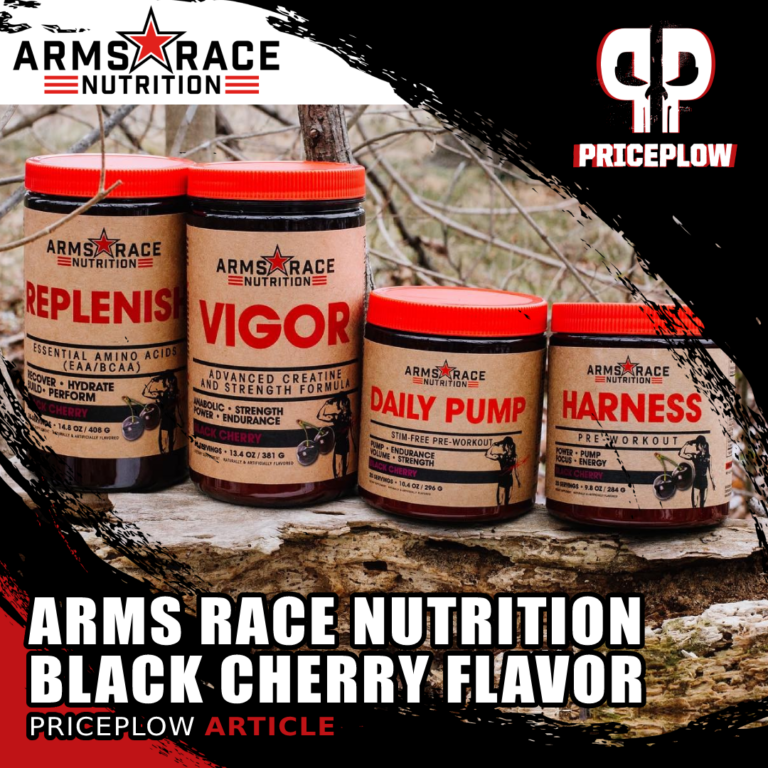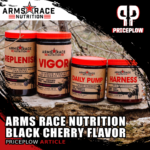 Add black cherry to the list… list of flavors to try, that is! Once again, the team over at Arms Race Nutrition added another flavor to four separate formulas: Harness, Daily Pump, Vigor and Replenish. While these […]

Continue Reading →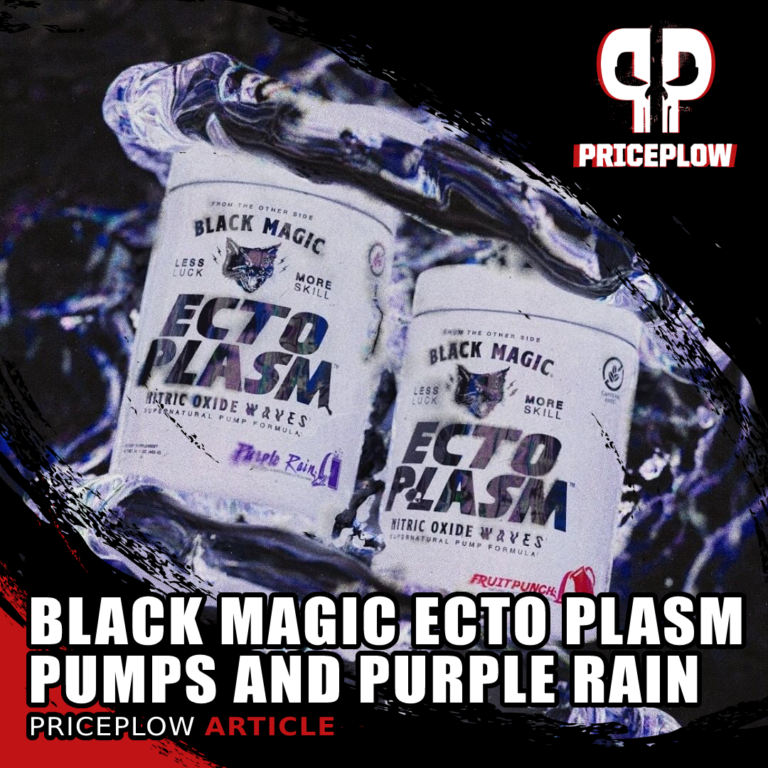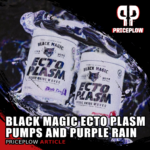 If you don't know what we're talking about, then it's time you check out Ecto Plasm, Black Magic Supply's incredible stimulant-free pre-workout supplement that plays numerous nitric oxide / pump angles. Aside from a Fruit Punch flavor, it also […]

Continue Reading →