Nitric Oxide Supplements

(Tag Archives)
Subscribe to PricePlow's Newsletter and Nitric Oxide Supplements Alerts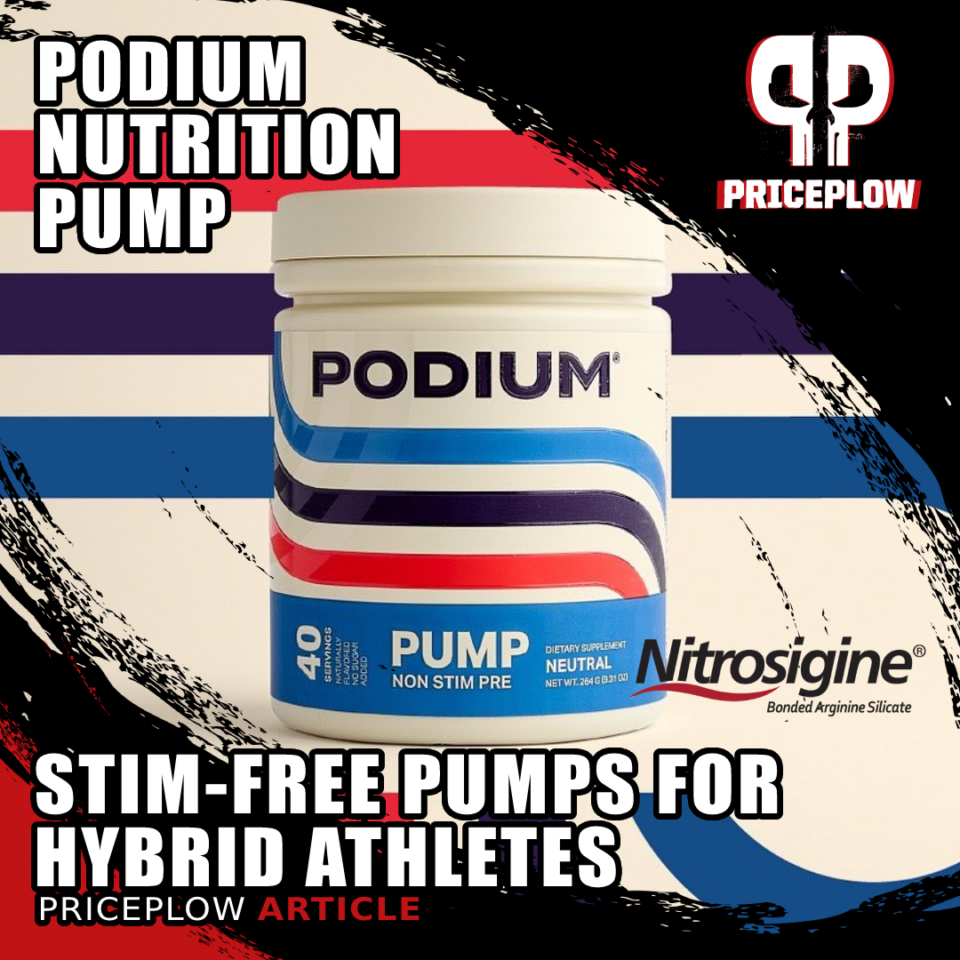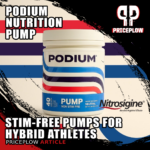 In the sports supplement world, we spend a lot of time talking about the pump. Usually, this is in a weightlifting context, where bodybuilders and powerlifters enjoy muscular swelling for aesthetic reasons – or just because it feels awesome.
But behind the visual manifestation of the pump are some key mechanisms of action – […]
Continue Reading →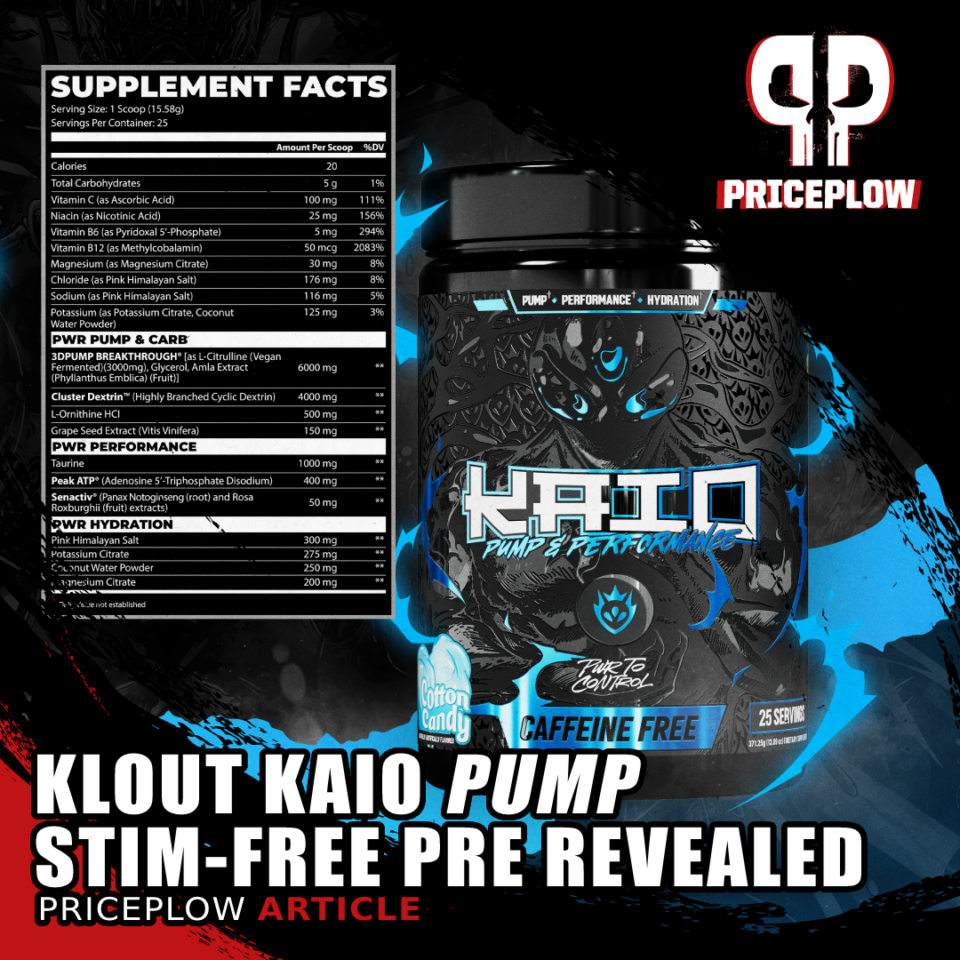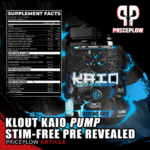 Sports supplement users are by now familiar with KLOUT, a young upstart brand whose edgy branding and formulations have taken the scene by storm. They currently sport three pre-workout supplements, led by their KIAO Final Destination Pre-Workout, but with alternative options in Mamba and Karma.
All three of those have stimulants, […]
Continue Reading →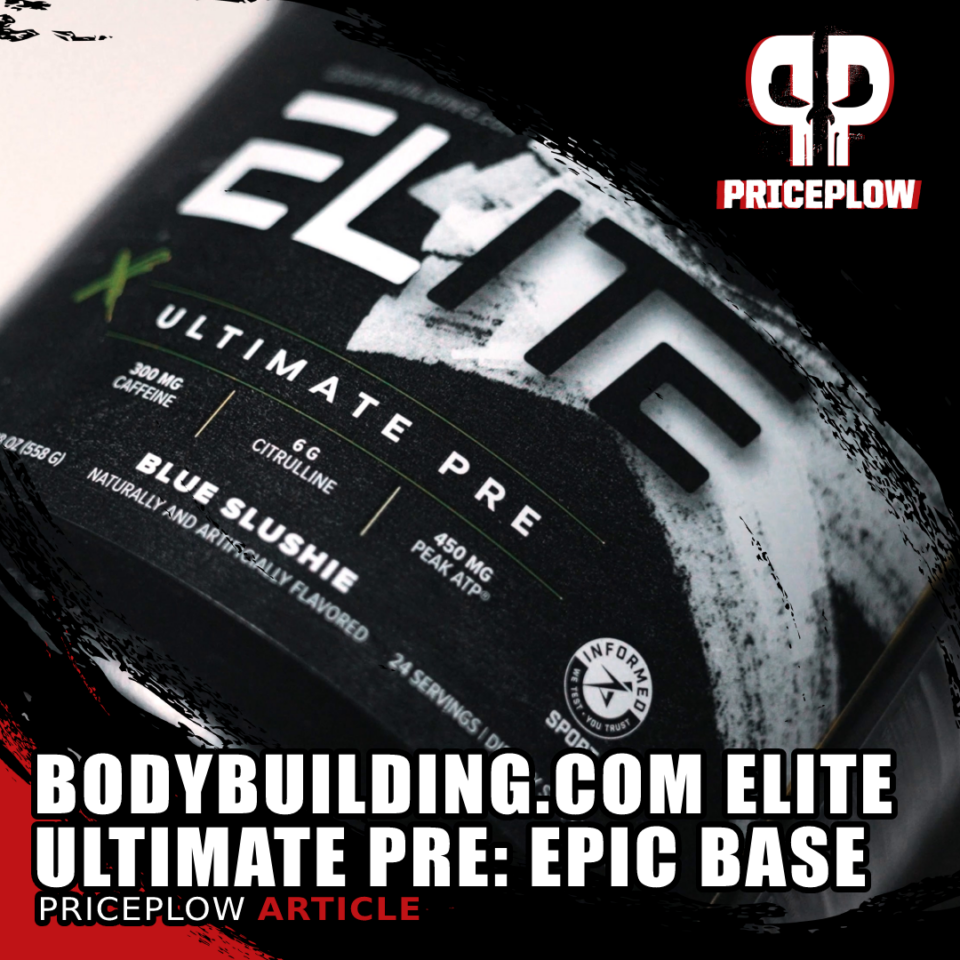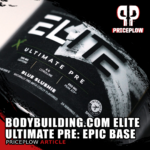 Bodybuilding.com is an institution in the fitness world. What weightlifter hasn't turned to its top-notch content for advice on programming and form? For over two decades, it's been the authoritative online source for training advice, with content produced by credentialed and experienced experts who know their fields backwards and forwards.
As such, you have to […]
Continue Reading →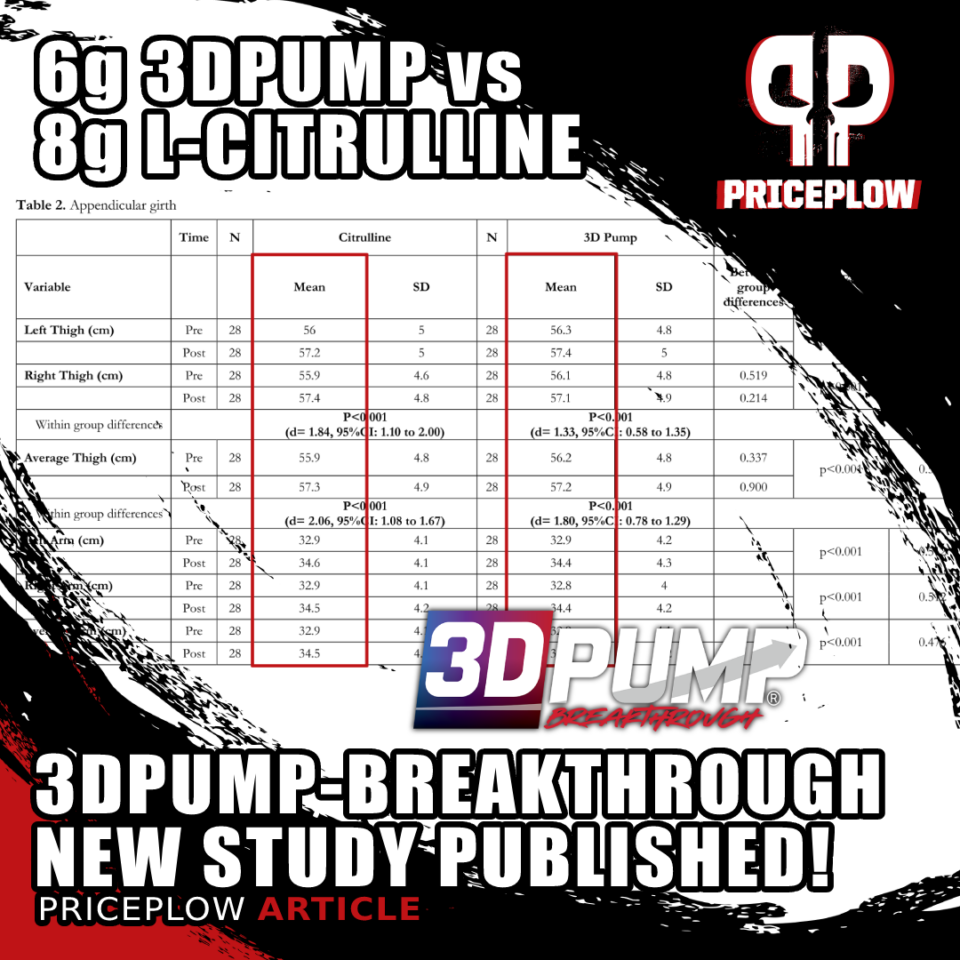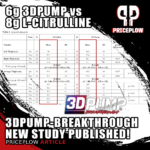 A new study has been published comparing the patented 3DPump-Breakthrough pre-workout supplement pump ingredient to L-citrulline.[1] This article provides a breakdown of the data.
We've written about 3DPump-Breakthrough several times before (a full list of articles is at the bottom of this page). It's an extremely promising pre-workout pump ingredient sold by NutraShure that consists […]
Continue Reading →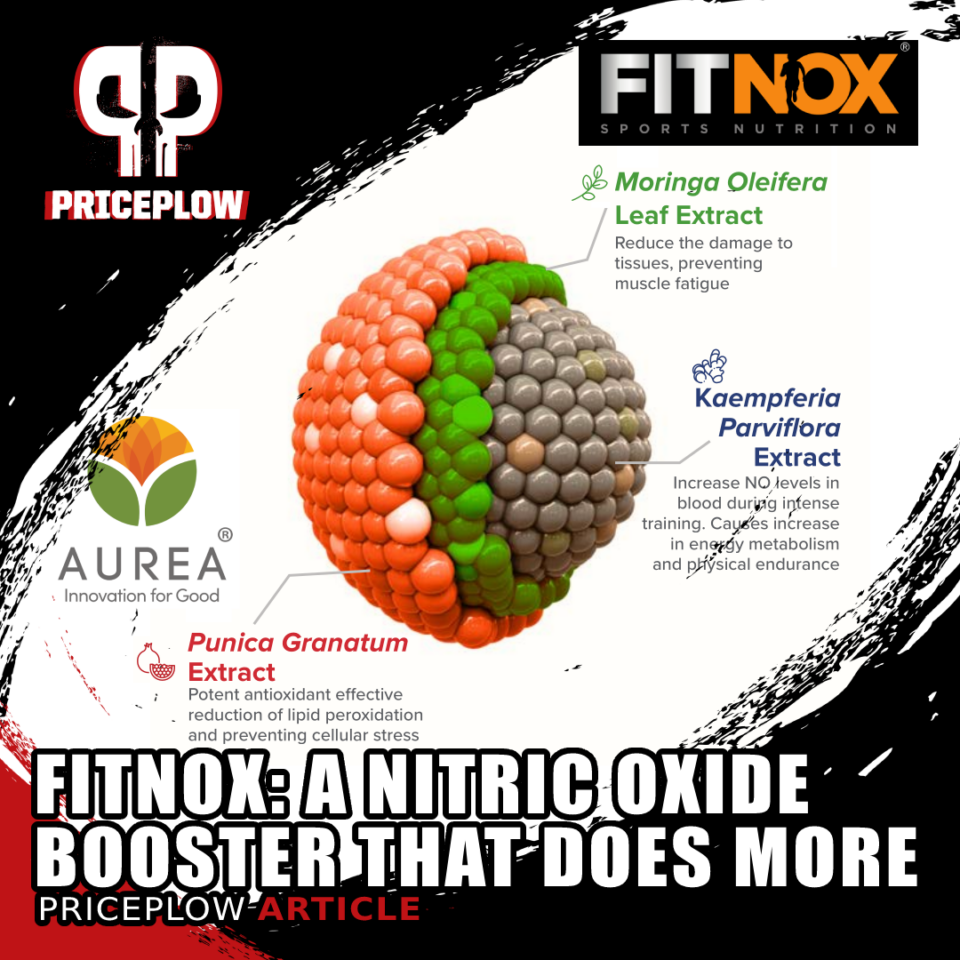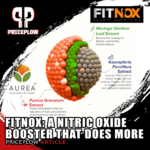 Nitric oxide (NO) is one of the most popular targets for supplementation. The vast majority of pre-workout formulas now include some kind of NO booster, and stimulant-free workouts focus primarily (and sometimes exclusively) on achieving the highly sought-after pump that comes with NO-mediated vasodilation.
Vasodilation can be a great thing. When your arteries expand […]
Continue Reading →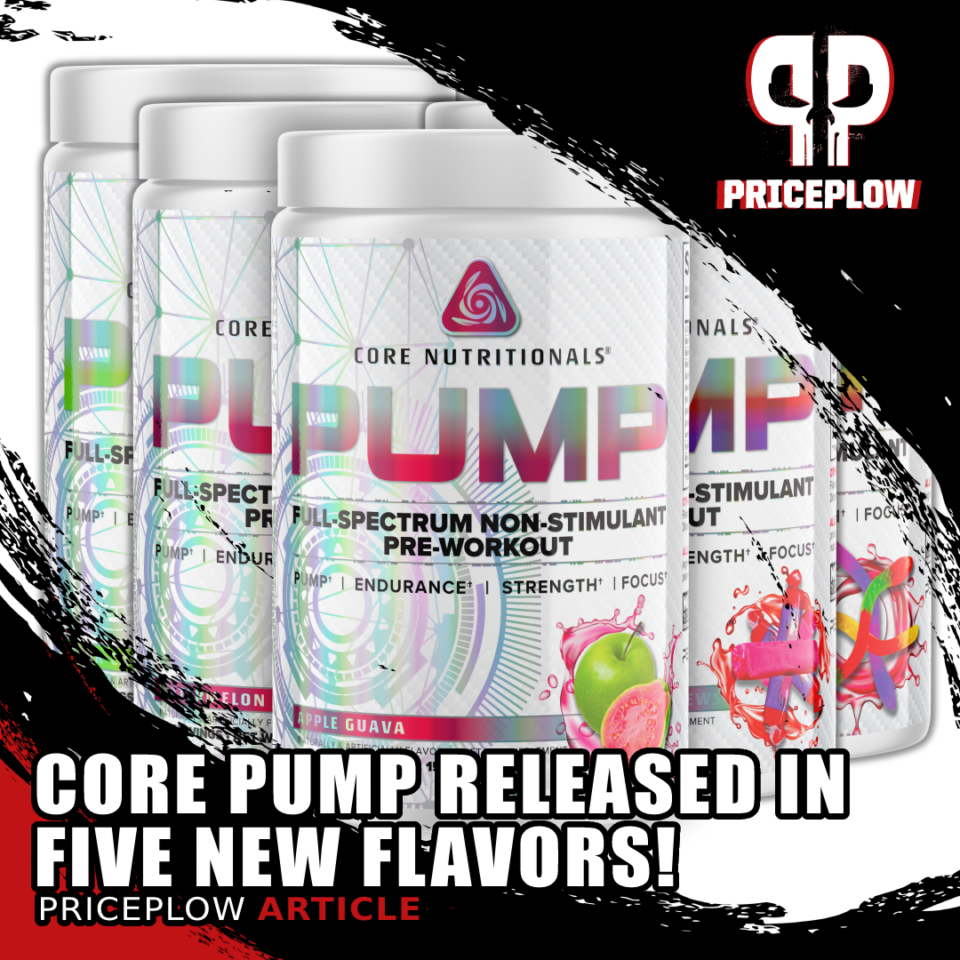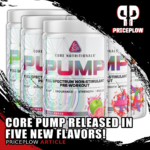 Founded all the way back in 2005 by professional bodybuilder, Doug Miller, Core Nutritionals is a brand built around being the professionals in the room. Rejecting many of the trendier, wacky design choices of many modern supplement brands, Core has stayed true to its mission: serious supplements for the serious athlete.
This is definitely […]
Continue Reading →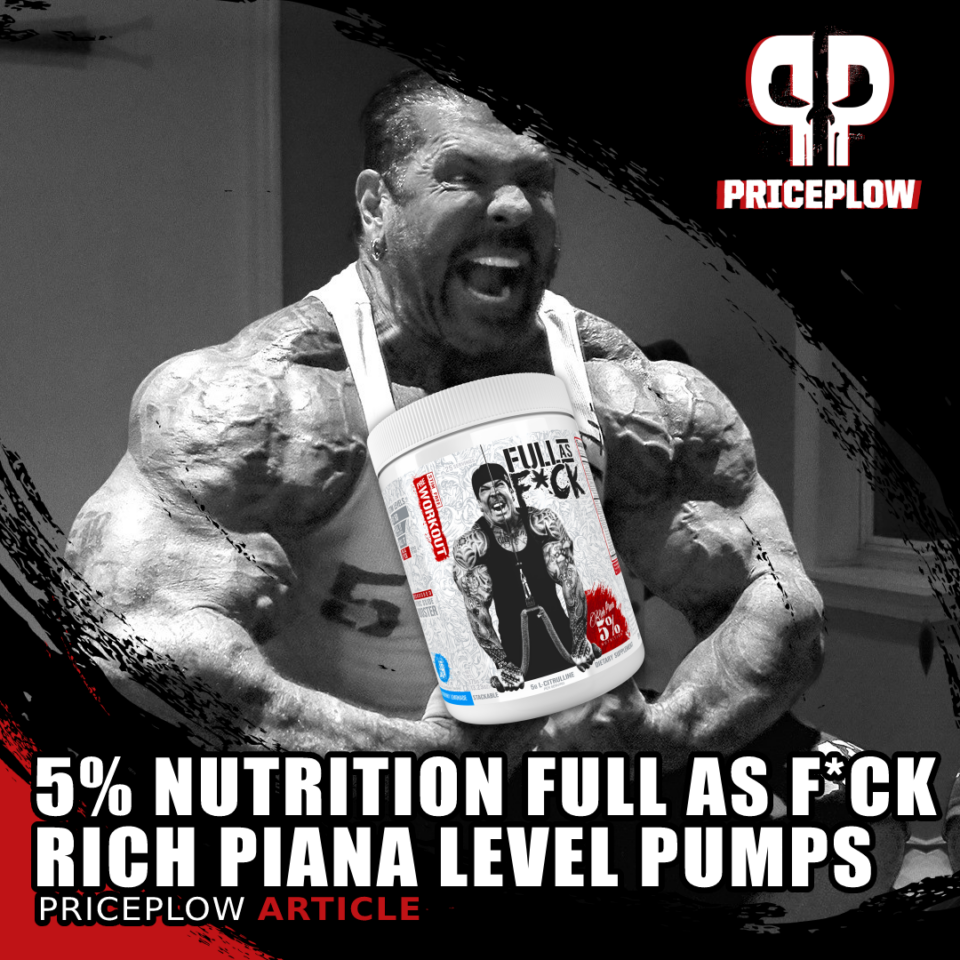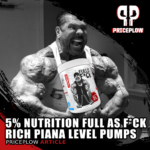 When it comes to getting that skin-ripping pump that makes you feel like you can keep on lifting for hours, nobody does it quite like 5% Nutrition. Rich Piana, the late founder of 5% Nutrition, was all about the pump — using hardcore strategies like all-day arm workouts and carb loading taken to extreme[…]
Continue Reading →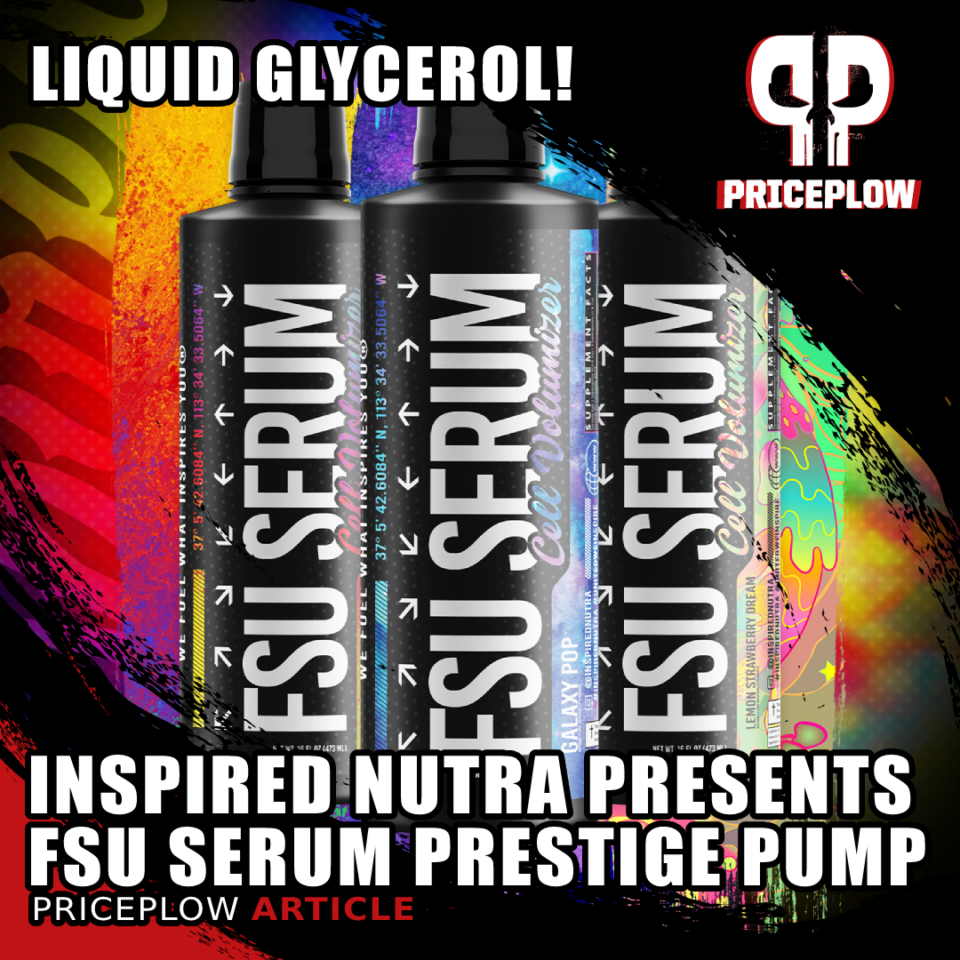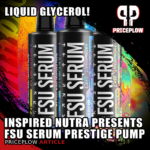 Inspired Nutraceuticals is back with their first major product launch since Chris Waldrum sold the company, and it's another liquid dietary supplement following their recent Ember Serum P.M. nighttime carnitine launch:
Inspired Nutraceuticals FSU Serum: Pre-Workout Liquid Pumps!
Inspired's customers who are seeking a unique way to get pumped will be excited to try […]
Continue Reading →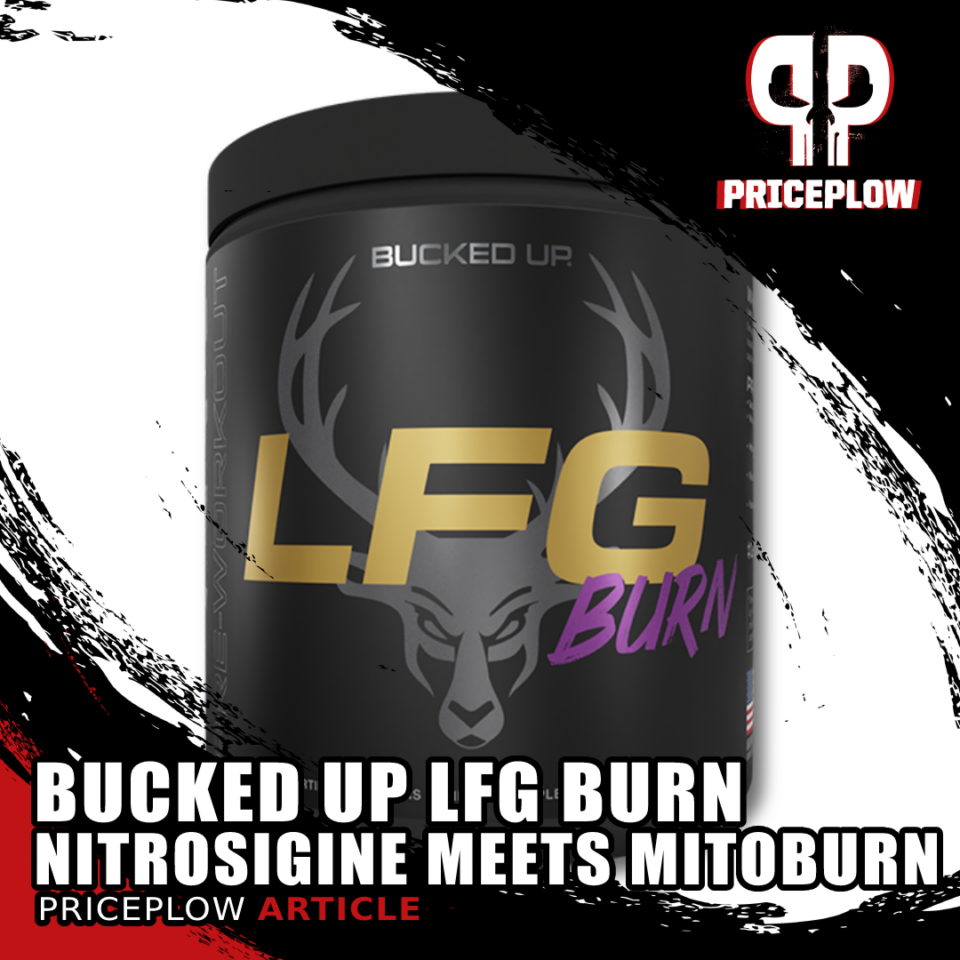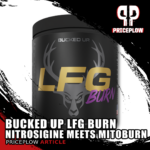 Let's… go!
Today we're talking about Bucked Up LFG Burn, the latest "do it all" fat burning pre-workout supplement from DAS Labs, the brand behind the original Bucked Up pre-workout.
The idea behind this product is to give you everything you need for successful training in a single supplement – pumps, energy, focus, […]
Continue Reading →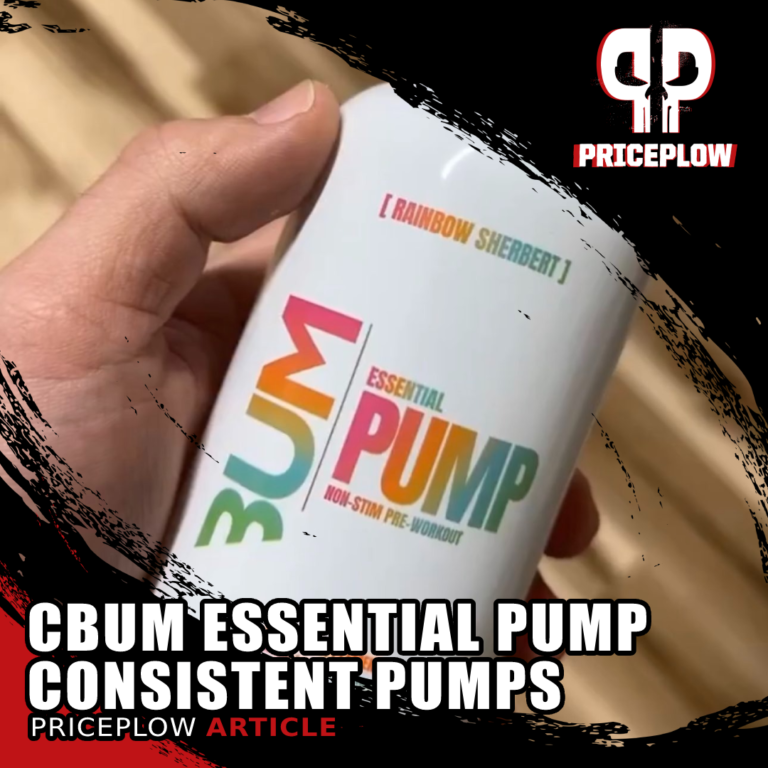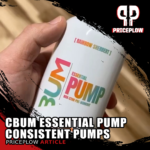 RAW Nutrition is undergoing some big changes in 2023. On the heels of a great year marked by incredible formulas like Thavage Pre-Workout and their epic Raw Bar, the team at RAW isn't letting its feet off the gas pedal any time soon.
One of our favorite ongoing RAW projects is their partnership with […]
Continue Reading →