Blueberry Fruit Powder

(Tag Archives)
Subscribe to PricePlow's Newsletter and Blueberry Fruit Powder Alerts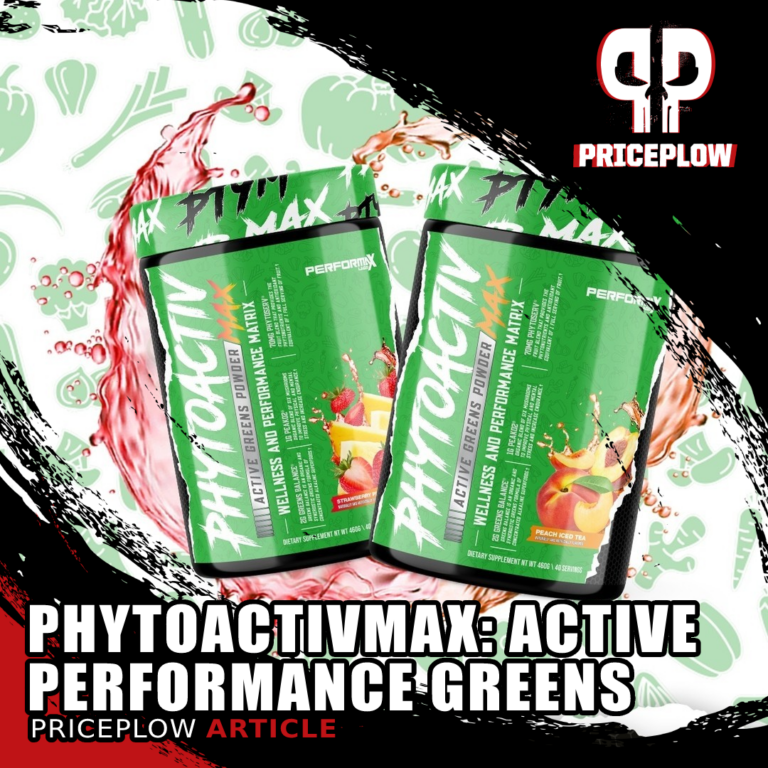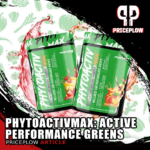 Continuing their incredible rebrand efforts featuring HyperMax 3D Extreme, OxyMax, VasoMax, and far more, Performax Labs has announced their next new formula:
Performax Labs
PhytoActivMax
: Greens for
Performance Athletes
PhytoActivMax is the upcoming Performax Labs greens […]

Continue Reading →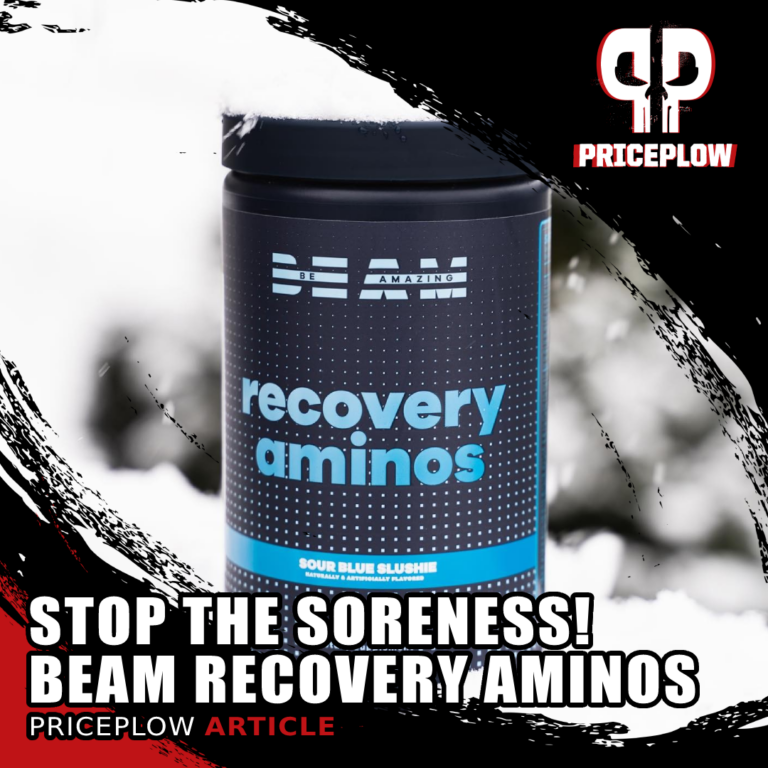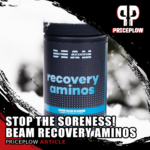 BEAM Recovery Aminos are a full-spectrum essential amino acid (EAA) formula designed to improve recovery with added ingredients like tart cherry and Aquamin!
You can Be Amazing, but it's a bit more of a challenge if you're sore and […]

Continue Reading →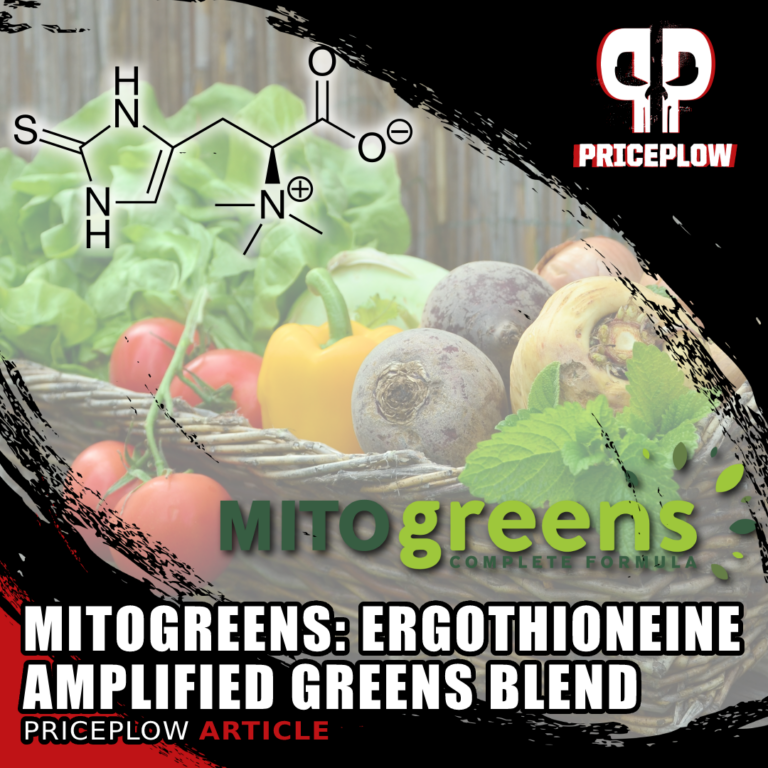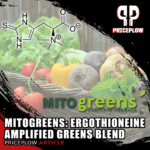 When it comes to supporting longevity and improving your body's immune system, there's no better time than now to take action. Today, we're happy to announce that NNB Nutrition has just made it easier for both supplement formulators and consumers […]

Continue Reading →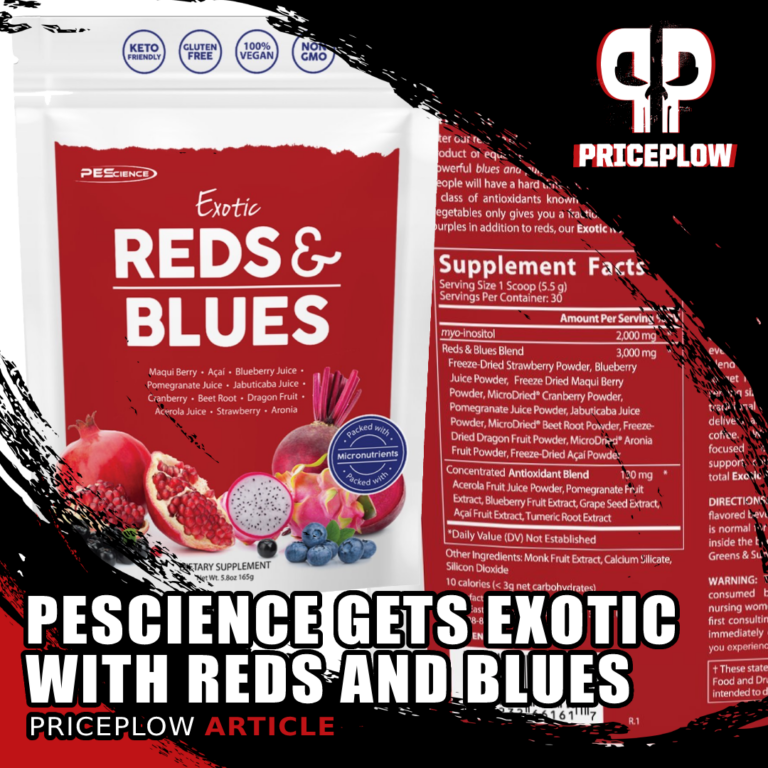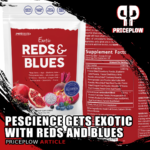 With the massive proliferation of greens powders by the industry today, we should all be asking ourselves: what is the real nutritional value of these products? Can just a couple tablespoons of dried fruits or vegetables really have much of […]

Continue Reading →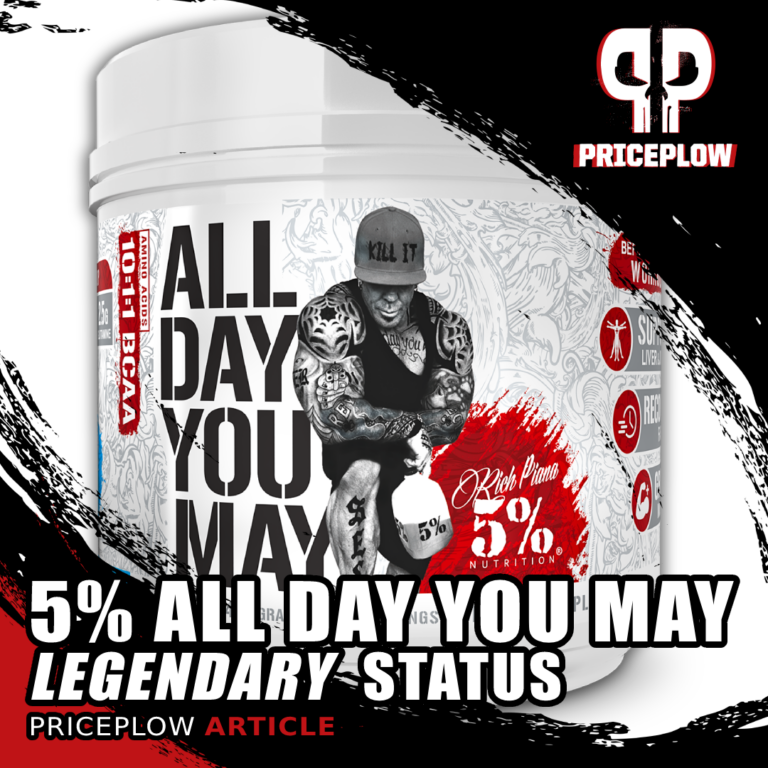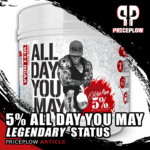 Over six years ago, we published our original article on one of the industry's most innovative amino acid supplements: Rich Piana's ALL DAY YOU MAY. This well-rounded amino acid formula took an entirely new spin on the category in […]

Continue Reading →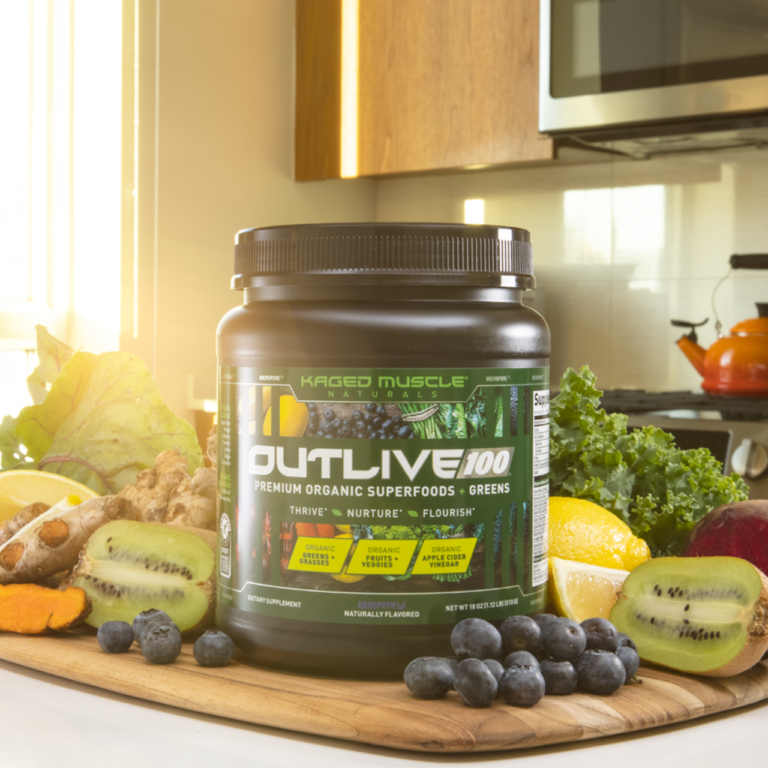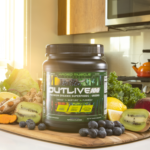 Several brands that were once solely focused on optimizing sports performance are now shifting their focus to creating products that promote health, wellness, and longevity. Whether you're a dad with three kids, a collegiate athlete, diehard bodybuilder, world-class powerlifter, […]

Continue Reading →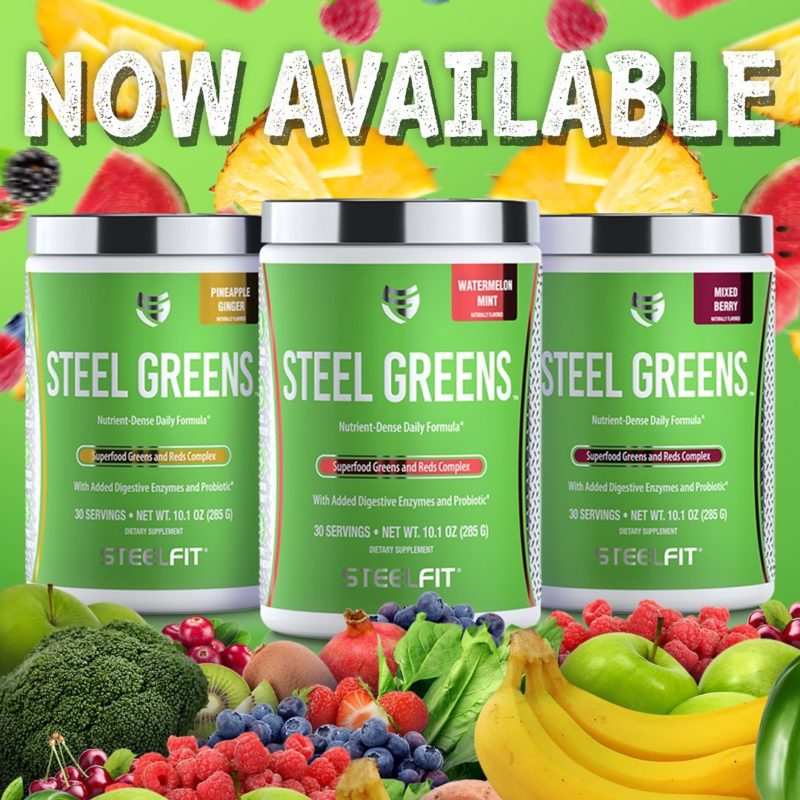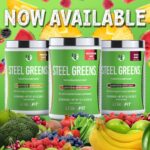 The supplement industry is filled with high-stim pre workout supplements, aminos, pump products, and protein powders. Companies that were strictly focused on sports performance are now starting to branch out and create more "health" based products. SteelFit was one of […]

Continue Reading →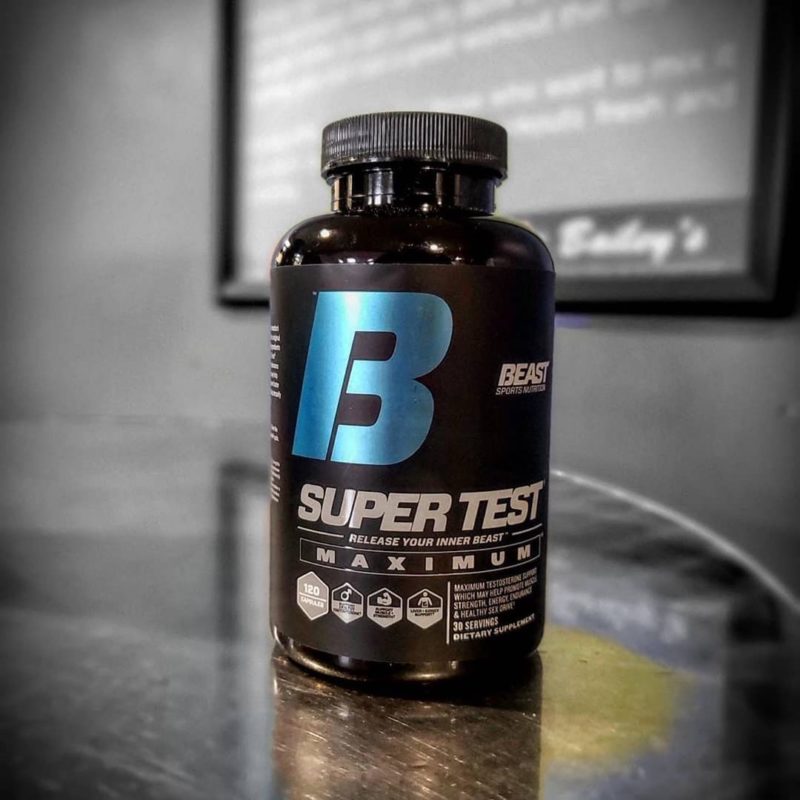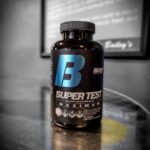 What happens when two massive players in the supplement game team up? Things get taken to the MAX. And in this case, we've been gifted an incredible new product, packed full of top-notch ingredients to make it extremely effective […]

Continue Reading →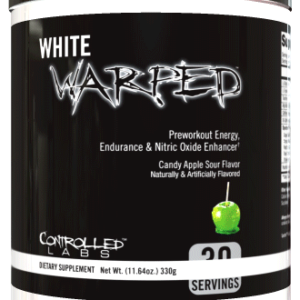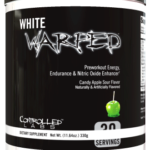 Since the start of PricePlow (over ten years ago!), Controlled Labs has forever been a fan-favorite brand. We've always loved their formulations, and greatly appreciate brands who live ahead of the curve. This is evidenced in them starting — and […]

Continue Reading →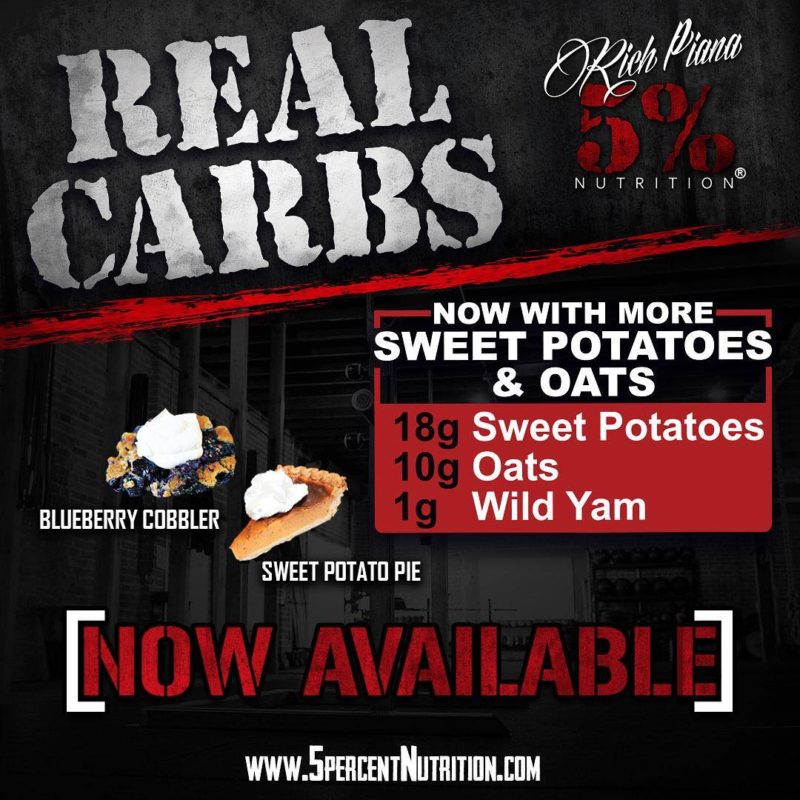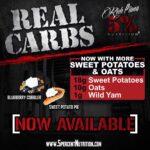 Updated May 11, 2018: This post nosww reflects the updated formula, the change to the name "REAL CARBS", and our review of the new formula.
You may already be familiar with Rich Piana and his supplement brand, 5% Nutrition[…]

Continue Reading →