Supplement Reviews on PricePlow
Subscribe to PricePlow's Newsletter and Supplement Reviews Alerts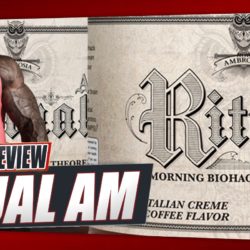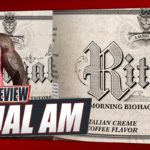 Attention Keto dieters!
Mike Rashid & Marc Lobliner have a cheaper solution for your bulletproof coffee needs with their new Ambrosia supplement, Ritual AM.
Loaded with BHB salts, MCT Oil Powder, and Clean Cream, this is a butter-coffee […]

Continue Reading →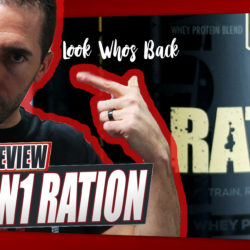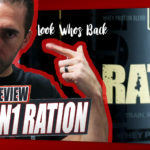 Few brands have been as successful, or as popular, the past year and a half than RedCon1. The military-themed brand has built a following ravenously loyal and dedicated to the highest state of readiness.
RedCon1 has released a plethora […]

Continue Reading →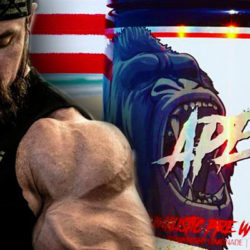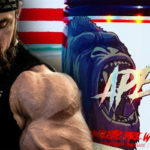 Primeval Labs suprised many when they released the Ape Shit Pre Workout, a supplement teeming with energy, focus, and some really epic pumps!
The pre workout is a tale of two labels — part open, part proprietary. While we'd […]

Continue Reading →
Pitbull Labs is one of the coolest new companies on the market. The brand is committed to delivering efficaciously dosed, open-label products, backed by science. Nowhere is this more evident than with the brand's flagship Pre Workout.
CJ & Robert […]

Continue Reading →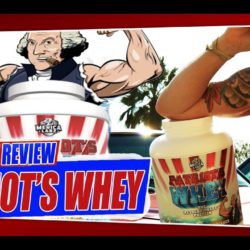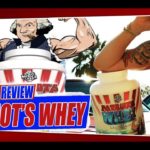 Merica Labz has gone all-out to sell their patriotic theme. From the brand's high-powered DMHA-fueled pre workout, Red, White, & BOOM to the stim-free pump pre workout Stars 'N Pipes, 'Merica Labz is on a mission to turn every […]

Continue Reading →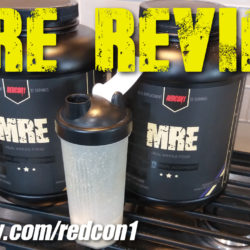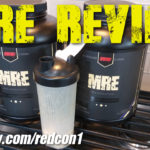 RedCon1 has been on a tear, and this time, Mike and Robert review RedCon1 MRE!
Long story short: The blueberry cobbler flavor is fantastic — it tastes like a crushed-up blueberry muffin, and is the easiest 525 calories you'll […]

Continue Reading →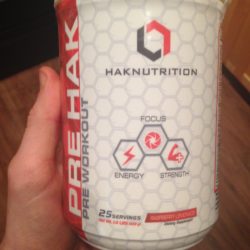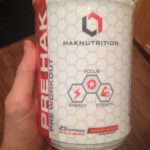 Awhile back, we introduced you to HAK Nutrition and their duo of effectively dosed products: PreHAK and PostHAK. Since those blog posts, we've had the opportunity to put PreHAK to the test during our training sessions, and we're back […]

Continue Reading →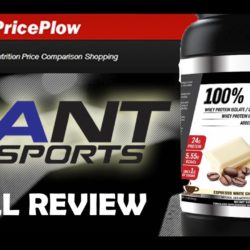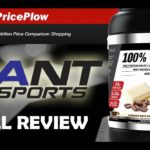 The boys are back with a review of four flavors of Giant Sports' 100% Whey Protein. If you're looking for some crazy new flavors, this is a fun one – the question is which flavor do you try?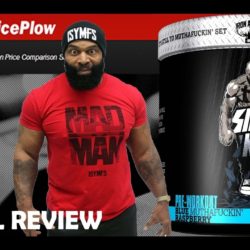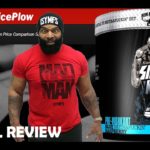 The guys are back with another YouTube review of CT Fletcher's Iron Addicts Supplement line, and this one — the Sidewalk Kraka pre workout — has one epic energy profile!
See how things fared on their YouTube review below, […]

Continue Reading →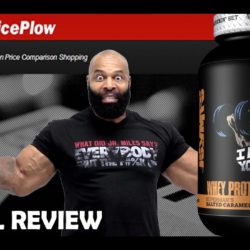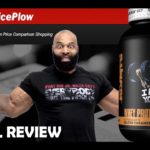 The boys reviewed the three flavors of CT Fletcher's I Command You To Grow Protein on YouTube! Click here to see the review, and if you want more information, read about this on our Iron Addicts brand page![…]

Continue Reading →