This article was updated February 2021 to reflect the "V2" version with GBB added!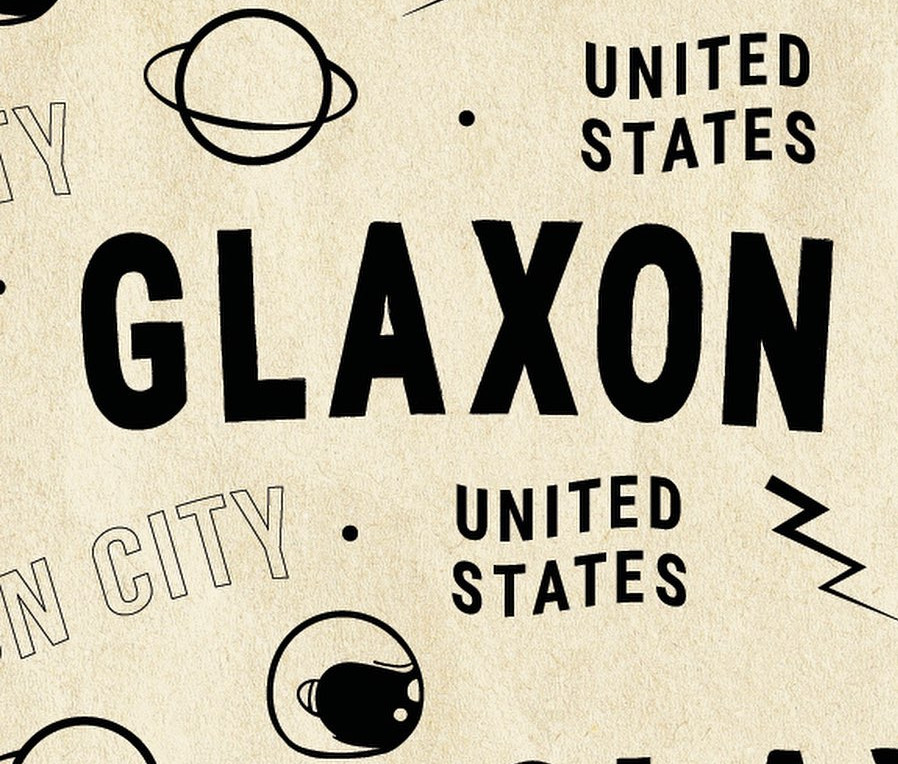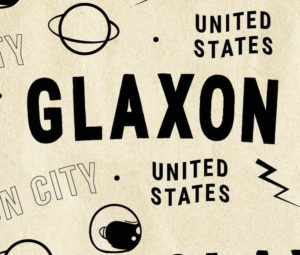 For the past few months, Glaxon has been launching new products at a non-stop pace. They've released some of the most unique supplements we've ever seen, such as Serenity, a cortisol-blocking agent, and ARC Immune, an immune-boosting powerhouse that puts a spin on immunity like no other company has.
Then, to celebrate Independence Day in the US, Glaxon released a limited edition formula and flavor of their flagship pre workout — Specimen — and rightfully named it 1776 Limited Reserve.
Kiwi Cooler Thermal Has Arrived Just In Time For Summer!
Glaxon has had quite the run lately, but summer is really starting to heat up. The Goons decided to briefly step back from launching new products and focus on creating more refreshing flavors! The first product to get a brand new flavor was Super Greens — somehow the Goons made greens and mushrooms taste like BurstBerry Ice Tea. Directly after that release, Glaxon announced that the next product to get a new flavor was Thermal — one of Glaxon's best sellers.
Since Thermal is jam packed with ingredients and can be stacked with several other Glaxon products, the Goons figured it would be most practical to put it into a powdered form. Fortunately, the first flavor they launched — Mandarina Sol — was quite delicious, which made it easy to get down. Since the summer months are upon us and the weather is just getting hotter and hotter — it's time to put a refreshing twist on fat burners!
We're excited to announce that the next flavor of Thermal is Kiwi Cooler! It's hard to explain the flavor, but it reminds us of the strawberry kiwi Capri Suns that were so popular as kids. It definitely brings back some childhood memories, and it's still just as good now as it was back then. Capri Suns are definitely still around, but unlike Thermal, drinking sugar out of a juice pouch isn't exactly beneficial to your health.
There's a lot more information about Thermal down below, but before you keep reading — sign up for Glaxon news and deal alerts so you can get notified when more products, flavors, and sales become available!
Glaxon Thermal – Deals and Price Drop Alerts
Get Price Alerts
No spam, no scams.
Disclosure: PricePlow relies on pricing from stores with which we have a business relationship. We work hard to keep pricing current, but you may find a better offer.
Posts are sponsored in part by the retailers and/or brands listed on this page.
Thermal Ingredient Recap
In case you're not familiar with Thermal, let us remind you just how special it is! Thermal was released in March of 2020, but it took off like wildfire. Thermal is a stimulant-free thermogenic that's formulated to increase your body's ability to burn fat, expend calories, and reach your desired body composition. It features a solid blend of ingredients, including L-Carnitine Fumarate (switched from L-Carnitine Tartrate in 2021), VitaCholine, Niacin, InnoSlim, patent-pending MitoBurn, and GBB (also added in 2021).
Glaxon wanted to make Thermal for months, however they were missing the key ingredient — L-BAIBA. Once Joey Savage, Glaxon's Mad Scientist, was finally able to get his hands on MitoBurn from NNB Nutrition, Thermal was finally born!
MitoBurn is the first available form of L-BAIBA — a molecule with some potent health benefits and thermogenic effects. Preliminary research shows that L-BAIBA boosts fat oxidation, ketone body production, improves blood glucose tolerance, helps convert white adipose tissue to brown, decreases inflammation, positively affects blood lipid profiles, promotes bone health, and may protect against renal fibrosis.[1-7] It's actually a molecule that you generate yourself when exercising, but supplementing more seems to yield even more powerful benefits.
Needless to say, patent-pending MitoBurn is quite the jack of all trades, but it's most well known for increasing fat loss!
Until NNB Nutrition came along, the L-isomer of BAIBA was impossible to source, and now it's one of the hottest ingredients in the weight loss category. Thanks to Shawn Wells, NNB Nutrition, and Joey Savage, consumers are finally able to experience the power of L-BAIBA with MitoBurn and Thermal. After the launch of Thermal, several other companies rushed to add MitoBurn to their products, but the Goons will always be the first ones to bring it to the market!
We wrote an in-depth ingredient explanation on Thermal back in March, which you can read in our article titled Glaxon Thermal: The Missing Piece In Your Fat Loss Stack.
But, here's a quick recap of what's included in one serving (5g) of Thermal:
Niacin – 50mg (313% DV)

Choline – 277mg (50% DV)

L-Carnitine Fumarate – 1,100mg

VitaCholine (Choline L+Bitartrate) – 675mg

BAIBA (L-β-aminoisobutyric acid (as MitoBurn)) – 500mg

InnoSlim (Panax notoginseng (Root) & astragalus membranaceus (Root)) – 250mg

Gamma-Butyrobetaine (GBB) – 30mg
What's also great about Thermal is that you can take it anytime, since it has no caffeine. You can even stack it with a pre workout supplement or stimulant-based fat burner (such as Slyce discussed below) — the possibilities are endless! With the new Kiwi Cooler flavor, you'll feel refreshed and ready to tackle whatever comes your way.
Thermal And Slyce: The Fat Burning Dynamic Duo
Thermal is a great stand alone product, but if you're looking for even better results, we highly recommend stacking it with Glaxon's stimulant-based fat burner — Slyce. Joey specifically formulated Thermal and Slyce to synergistically work together to help you drop the fat and retain lean muscle mass.
Available Flavors
If you've ever enjoyed a strawberry kiwi Capri Sun on a hot summer day, then you know just how great Kiwi Cooler Thermal is going to taste! Strawberry kiwi is a staple flavor for several pre-workouts, amino acids, and intra workout products, so it's great to see that Glaxon is using it to make a delicious tasting fat burner.
As Glaxon continues to add more flavors, the list included down below will be automatically updated, so check back to see what else the Goons come up with for Thermal!
Here's all the available flavors thus far:
Glaxon's Flavors Are From Another Planet
Not only can Glaxon create incredible formulations and products, they've also mastered the flavor game. In typical Goon fashion, Glaxon takes the path less traveled to create flavors that make you wonder if they're from another planet. For example, Specimen — their stim-junkie pre workout — comes in several original flavors, including Alien Pop, Molecular Candy, Texas Red, and the limited edition, All-American Ice.
Instead of sticking with the same standard flavors that every other brand goes with (you know the drill – grape, fruit punch, blue raspberry, watermelon, etc), Glaxon may use those as a base, but then tweak them in order to create a truly unique flavor. Thermal is no different, from Mandarina Sol to the all new Kiwi Cooler — Glaxon keeps you coming back for more with each flavor drop.
While it may be risky to create outlandish flavors, for Glaxon, it's just another way they stand out in the saturated market that is the sports supplement industry. The Goons may be switching their focus on flavors for this month, but don't worry — they have some big plans for the future that will be revealed very soon.
Make sure to subscribe down below, so you don't miss out on some epic product launches and deals from Glaxon!
Glaxon Thermal – Deals and Price Drop Alerts
Get Price Alerts
No spam, no scams.
Disclosure: PricePlow relies on pricing from stores with which we have a business relationship. We work hard to keep pricing current, but you may find a better offer.
Posts are sponsored in part by the retailers and/or brands listed on this page.