Protease

(Tag Archives)
Subscribe to PricePlow's Newsletter and Protease Alerts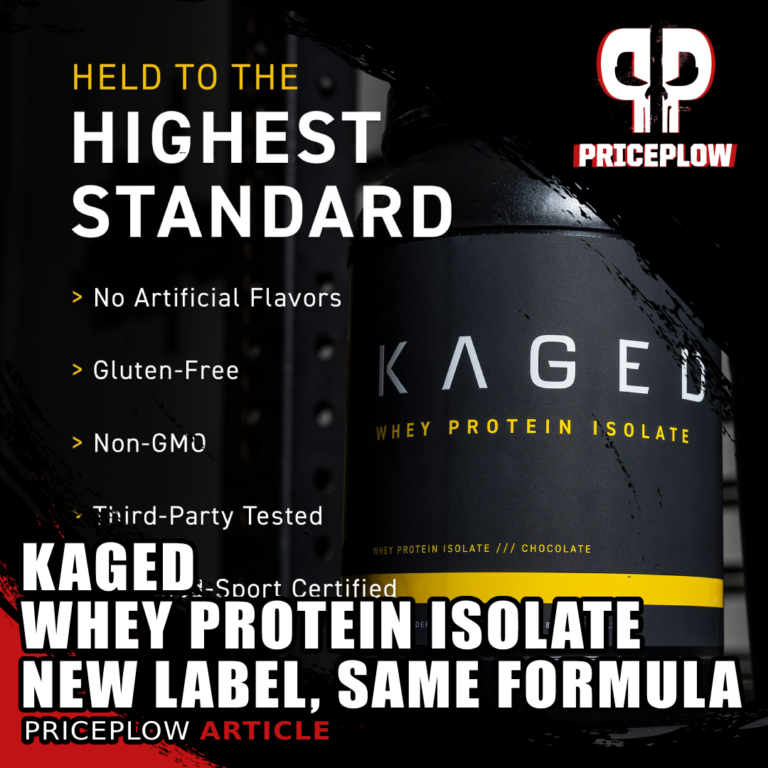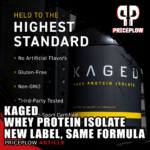 The Kaged rebrand continues through 2022, and autumn brings us updated Kaged Whey Protein Isolate tubs – renamed from "Micropure Whey Isolate".
Kaged Whey Protein Isolate has the same fantastic formula — a pure whey isolate that's third-party lab […]

Continue Reading →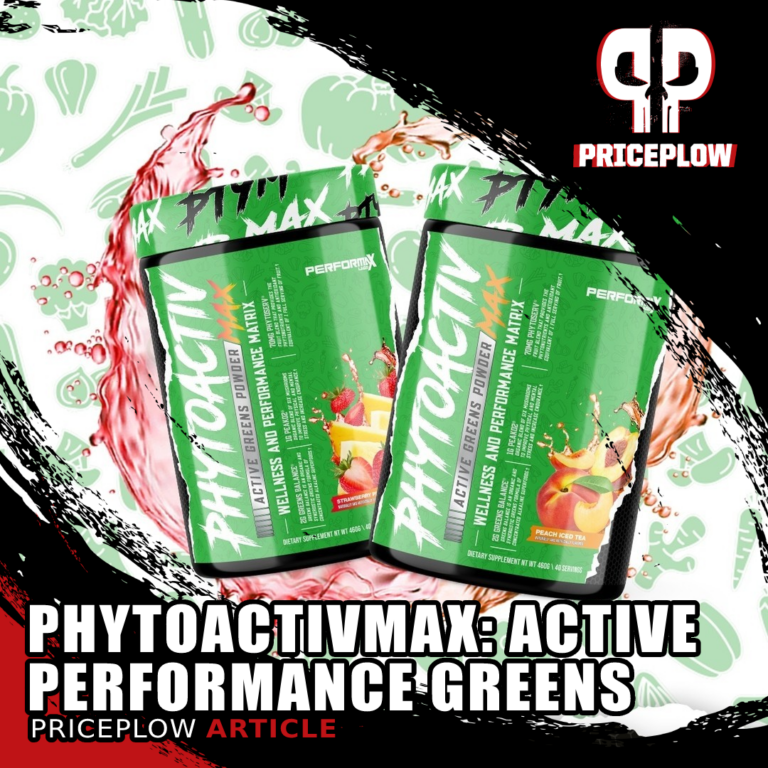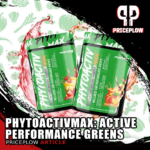 Continuing their incredible rebrand efforts featuring HyperMax 3D Extreme, OxyMax, VasoMax, and far more, Performax Labs has announced their next new formula:
Performax Labs
PhytoActivMax
: Greens for
Performance Athletes
PhytoActivMax is the upcoming Performax Labs greens […]

Continue Reading →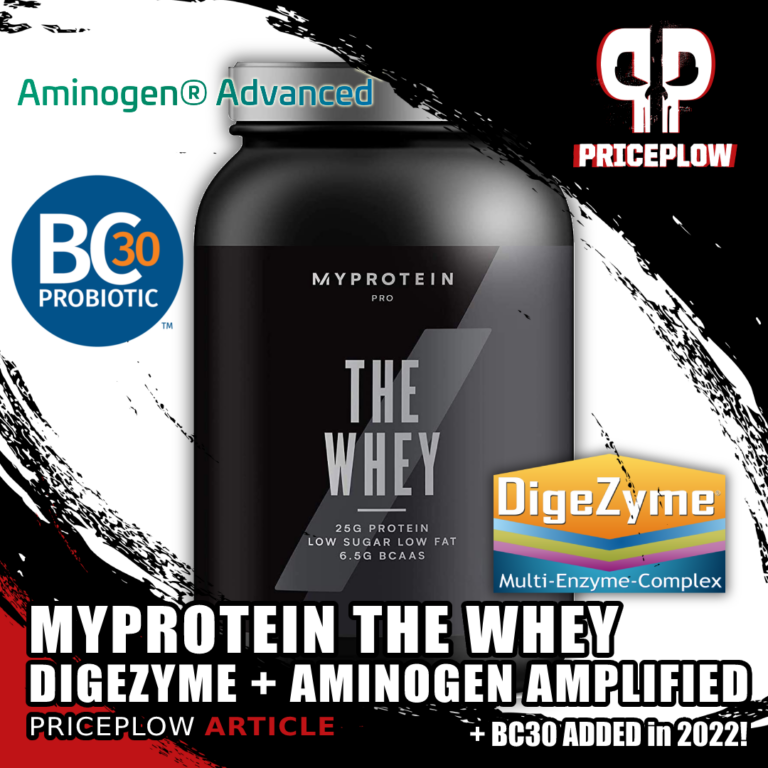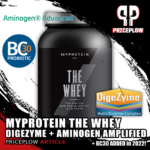 When it comes to protein powder, few brands can do it as well as none other than Myprotein, who has countless types of protein offerings. Over the past year, we've documented many supplements in their Pro Range, […]

Continue Reading →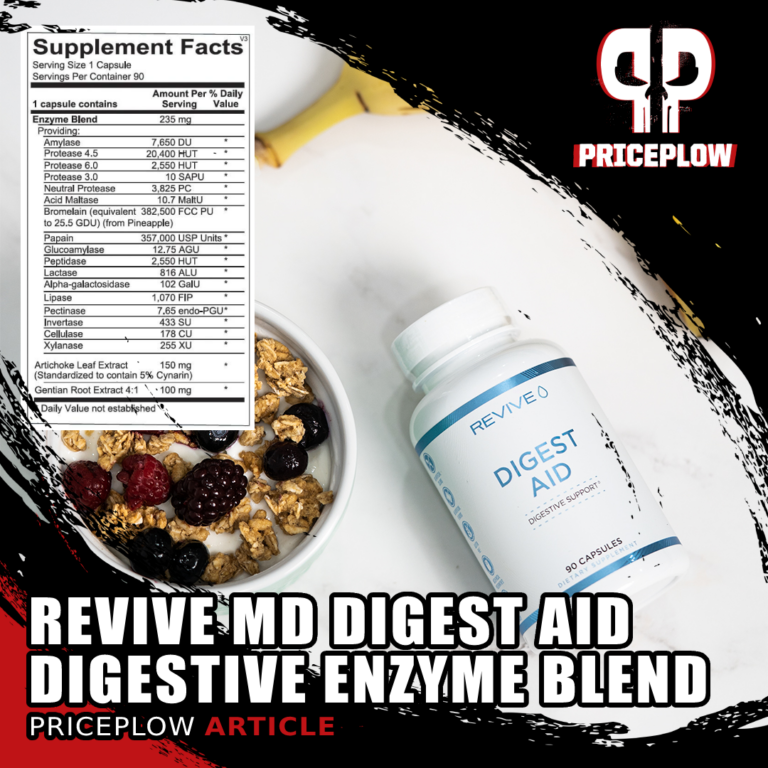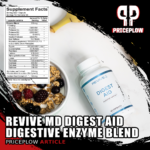 Our gut – the stomach, small and large intestine, the entire digestive tract – is really the most direct interface that our bodies have with our environment. The nutrients we ingest as food are the building blocks for our bones, […]

Continue Reading →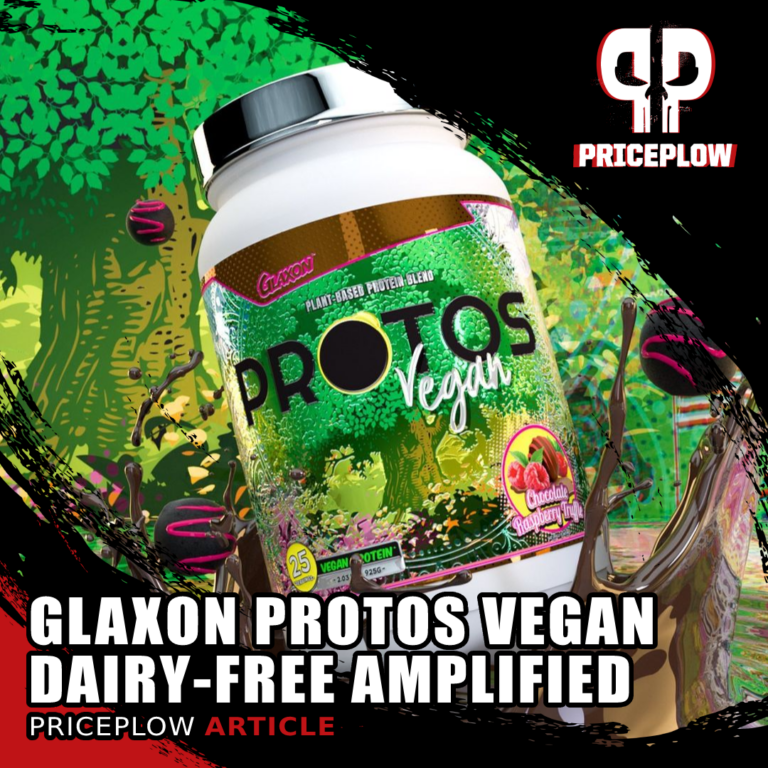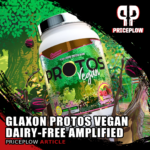 Long-time readers of The PricePlow Blog will know that we're huge fans of Glaxon, a supplement industry newcomer launched in late 2019 that rapidly became known for extremely innovative formulas backed by the bleeding edge of nutritional and biochemical […]

Continue Reading →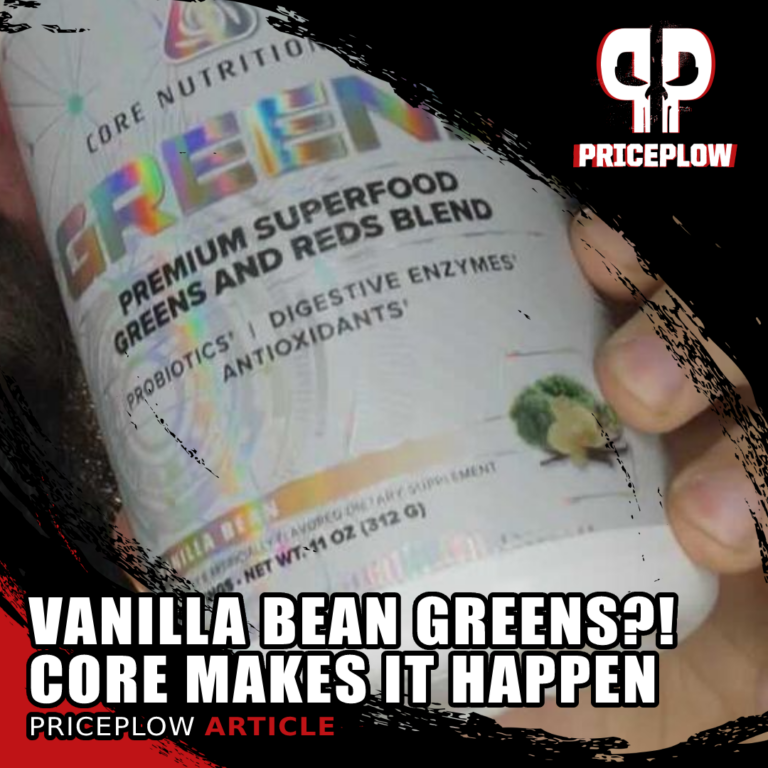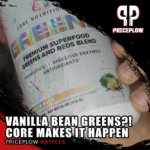 On December 13th, 2021, CORE Nutritionals began their
12 Days of Crushmas
, with a daily deal or promotion leading up to Christmas! For the first day of Crushmas, they're kicking it off in a wild way with the incredibly[…]
Continue Reading →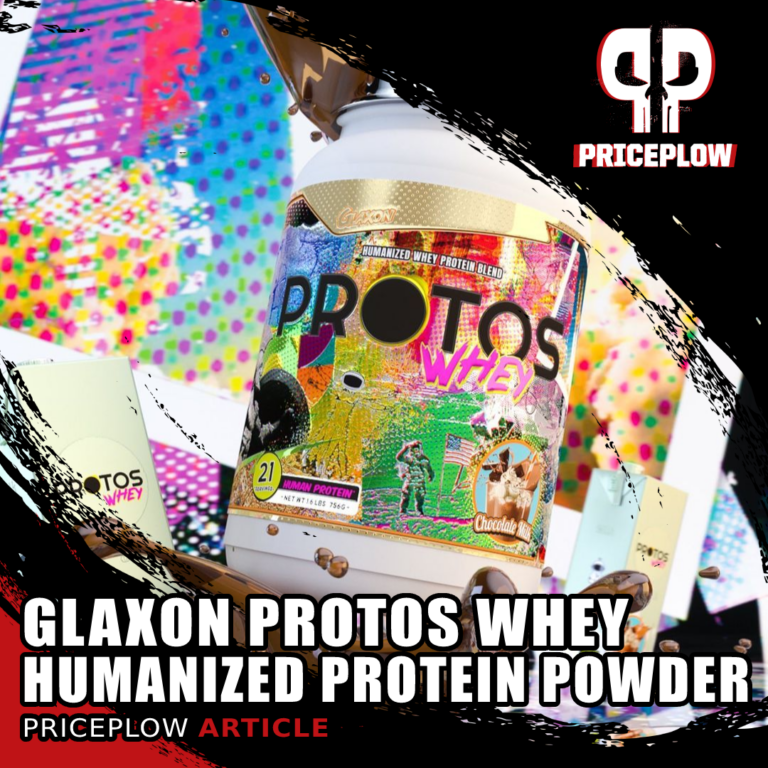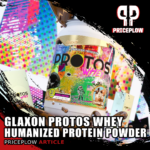 Regular readers on PricePlow know that the name Glaxon has become our watchword for innovation. Glaxon's rigorous and creative approach to nutritional science has them developing new and exciting supplements at a breakneck clip.
This time, they've really outdone […]

Continue Reading →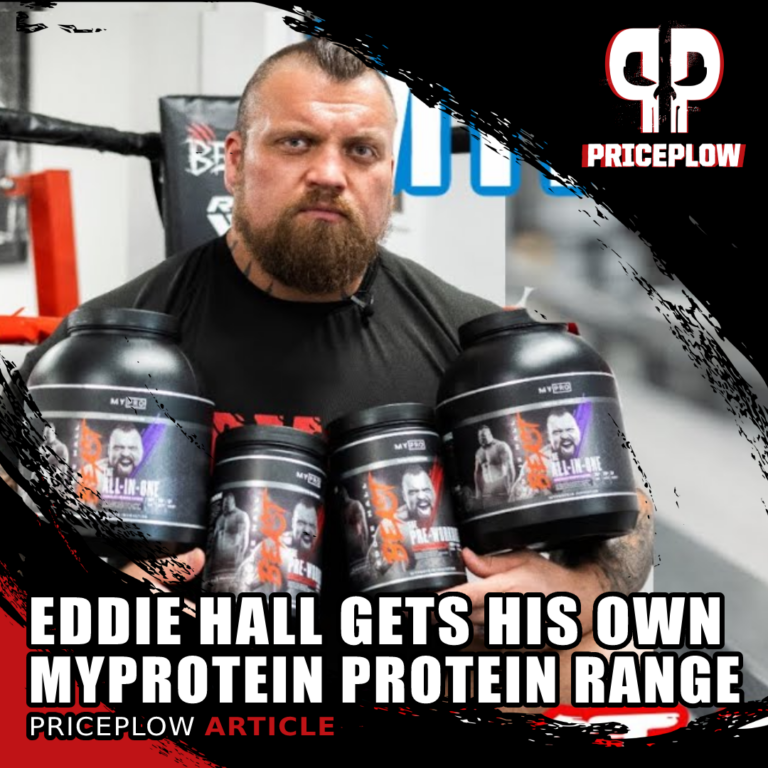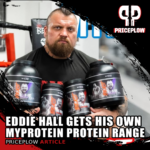 In November of 2021, Myprotein teamed up with world-class strongman Eddie Hall to bring some world-class full-strength supplements. They've launched with two supplements, the first being the Eddie Hall version of Myprotein's The Pre Workout (which you can compare against […]

Continue Reading →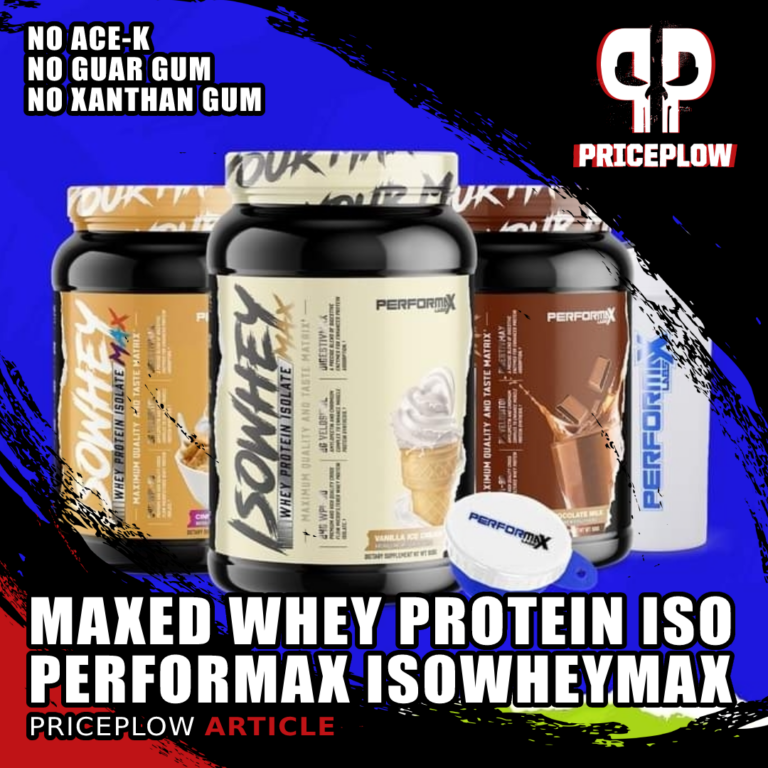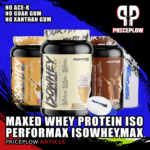 The 2021 Performax Labs re-charge continues, with incredible new formulas hitting us left and right from their pre workouts (HyperMax and VasoMax) to weight loss (OxyMax). But now it's time to get back to the basics, […]

Continue Reading →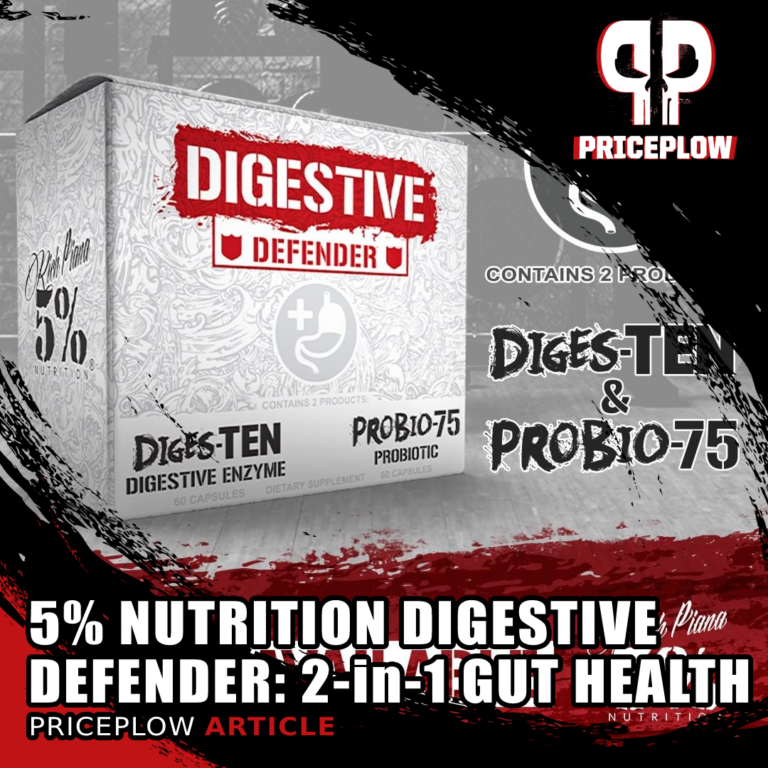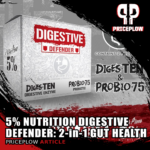 If you're gunning to be anywhere near the size of legendary bodybuilder and modern renaissance man Rich Piana, then you're going to need to eat a lot of food. An absurd amount – and have a training regimen to […]

Continue Reading →