High Protein Snacks

(Tag Archives)
Subscribe to PricePlow's Newsletter and High Protein Snacks Alerts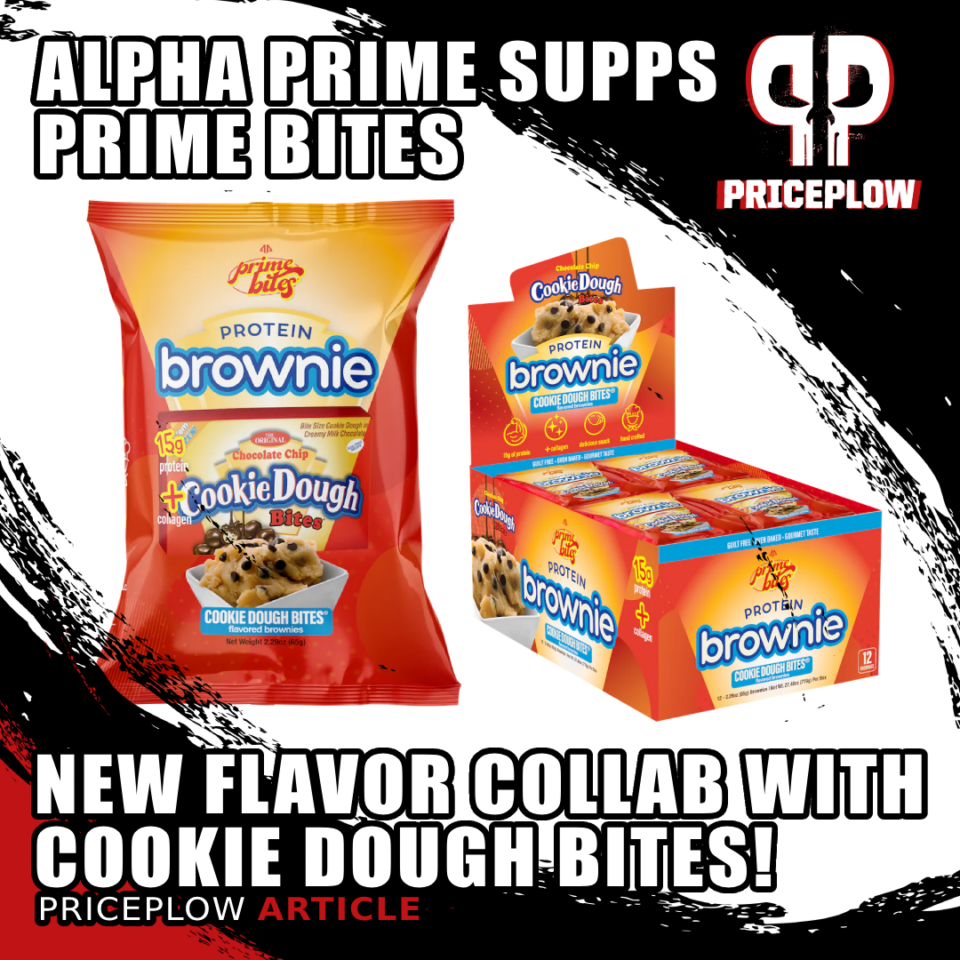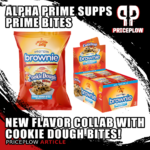 When Alpha Prime took the industry by storm with their Prime Bite protein brownies, we couldn't believe something could taste so good without being an actual desert treat. Since launch, there have been numerous flavors released, including the famous Blueberry Cobbler and Glazed Cinnamon Roll. Whether it's Prime Bites or Alpha Prime's supplements, the taste […]
Continue Reading →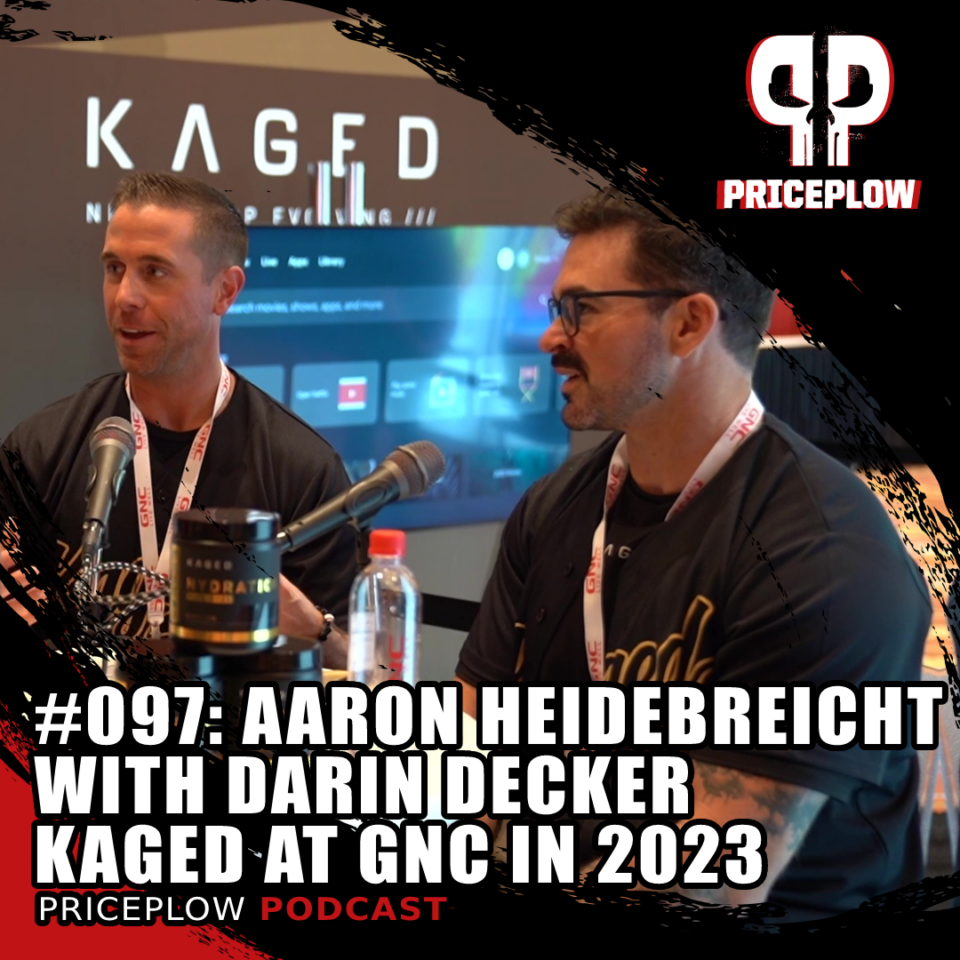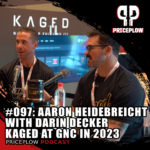 https://blog.priceplow.com/podcast/kaged-gnc-aaron-heidebreicht-darin-decker-097
In May of 2023, Kaged brought Team PricePlow to GNC's annual Franchise Convention in Las Vegas, NV. This is a closed show (as in not consumer facing) that provides an incredible opportunity for brands to showcase their latest product offerings and sales to GNC Franchisees.
At the show, Kaged — a brand with little […]
Continue Reading →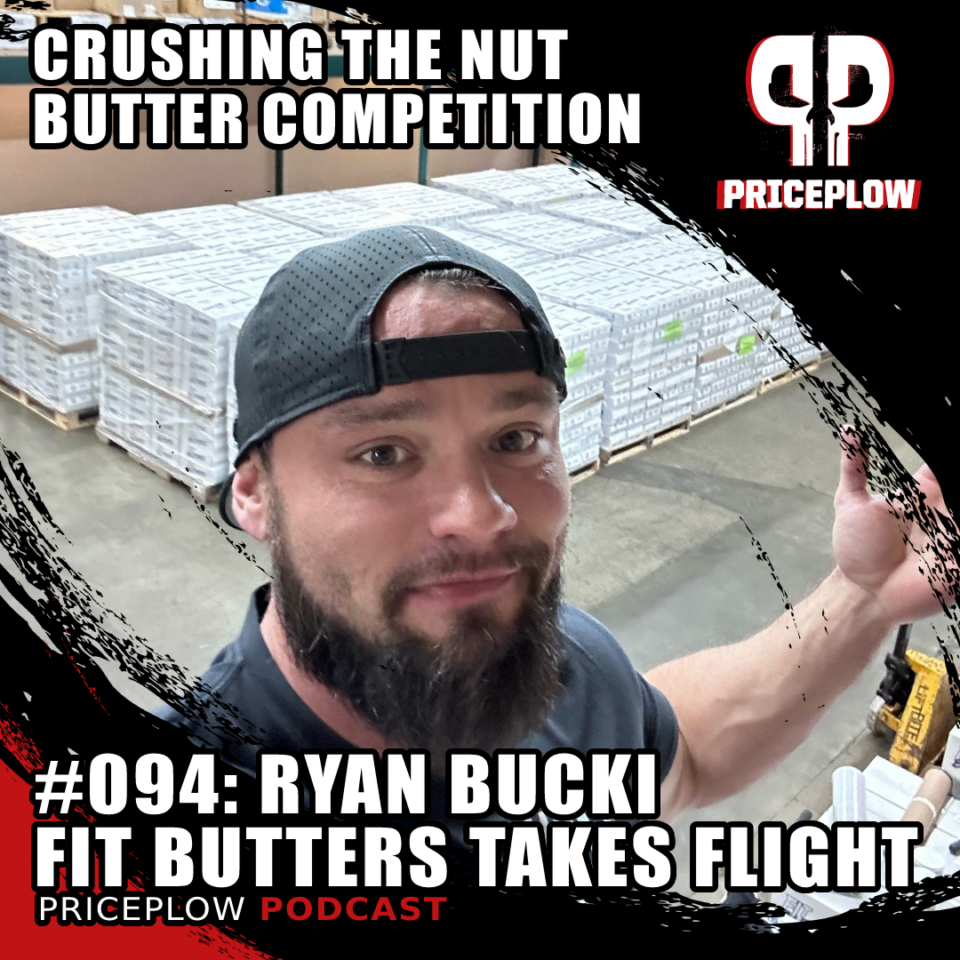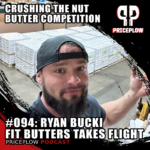 https://blog.priceplow.com/podcast/ryan-bucki-fitbutters-094
Ryan Bucki, founder of Fit Butters and Fitness Informant, jumps on PricePlow to talk Fit Butters explosive growth, and what will happen to FI next.
Many of our followers are also longtime followers of Ryan's, who, as a performing wrestler, serves as an incredible "Hype Man" in the sports nutrition industry. With his popular […]
Continue Reading →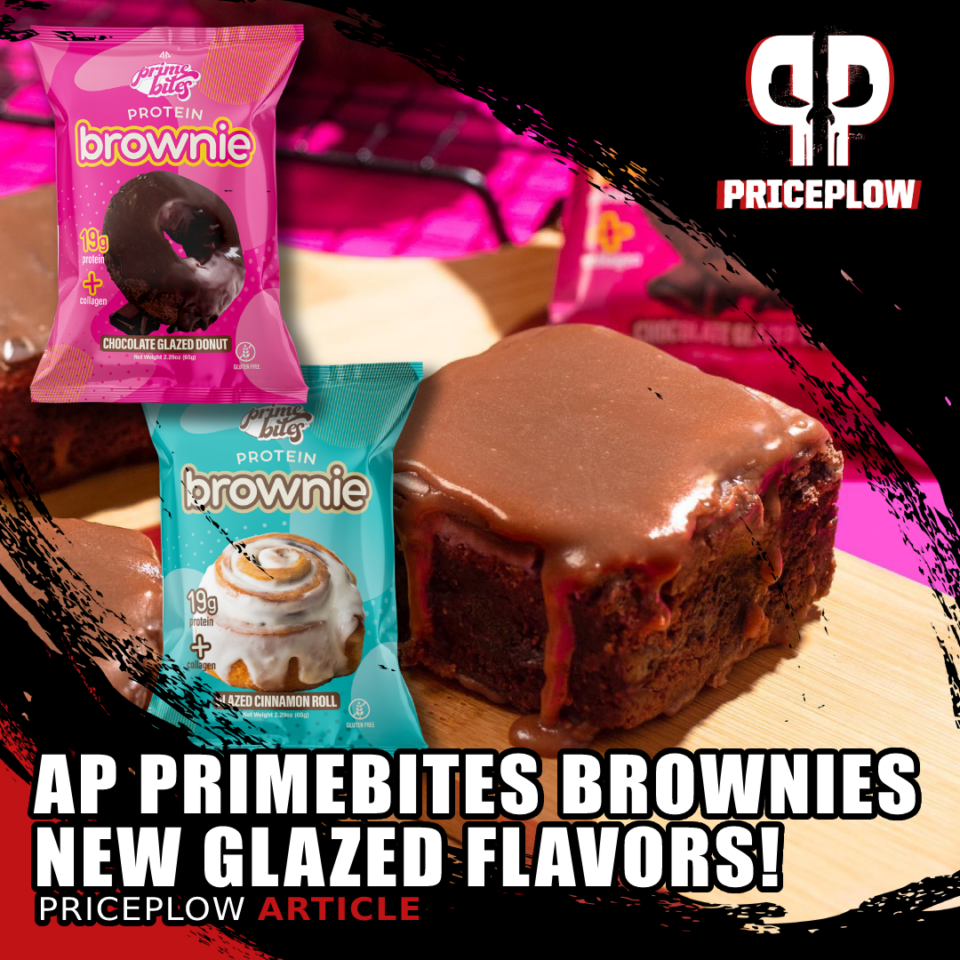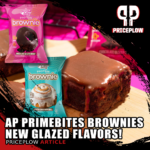 Protein powders thrown in a shaker cup with a bit of milk are great for times when you just want to get a nice, big serving of protein in quickly and without hassle. That said, sometimes you just want to bite into something solid.
Functional foods have experienced a massive rise in popularity over the […]
Continue Reading →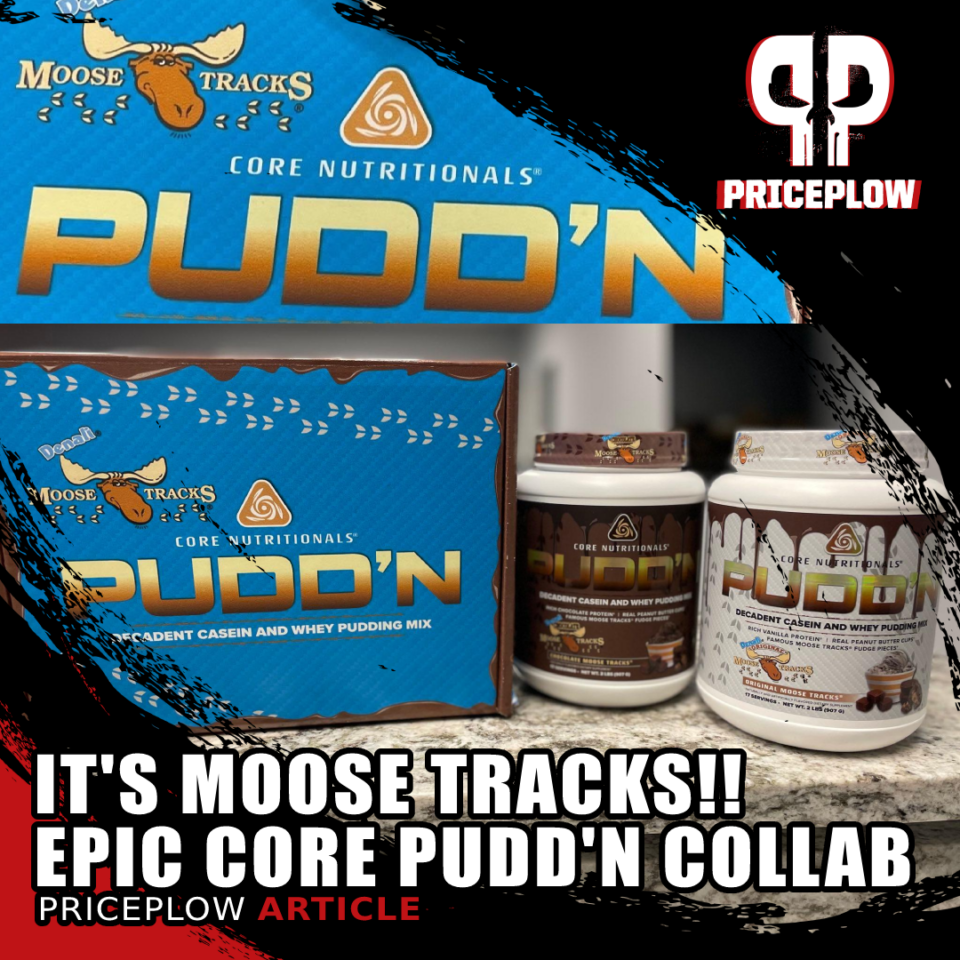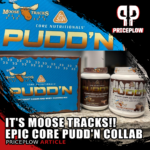 On February 17, 2023, Core Nutritionals Founder and CEO Doug Miller took to the Instagram airwaves to drop this bombshell news:
View this post on Instagram
Moose Tracks PUDD'N Collab with Core Nutritionals!
That's right – Core Nutritionals has announced their first-ever collaborative flavor effort, and they're doing […]
Continue Reading →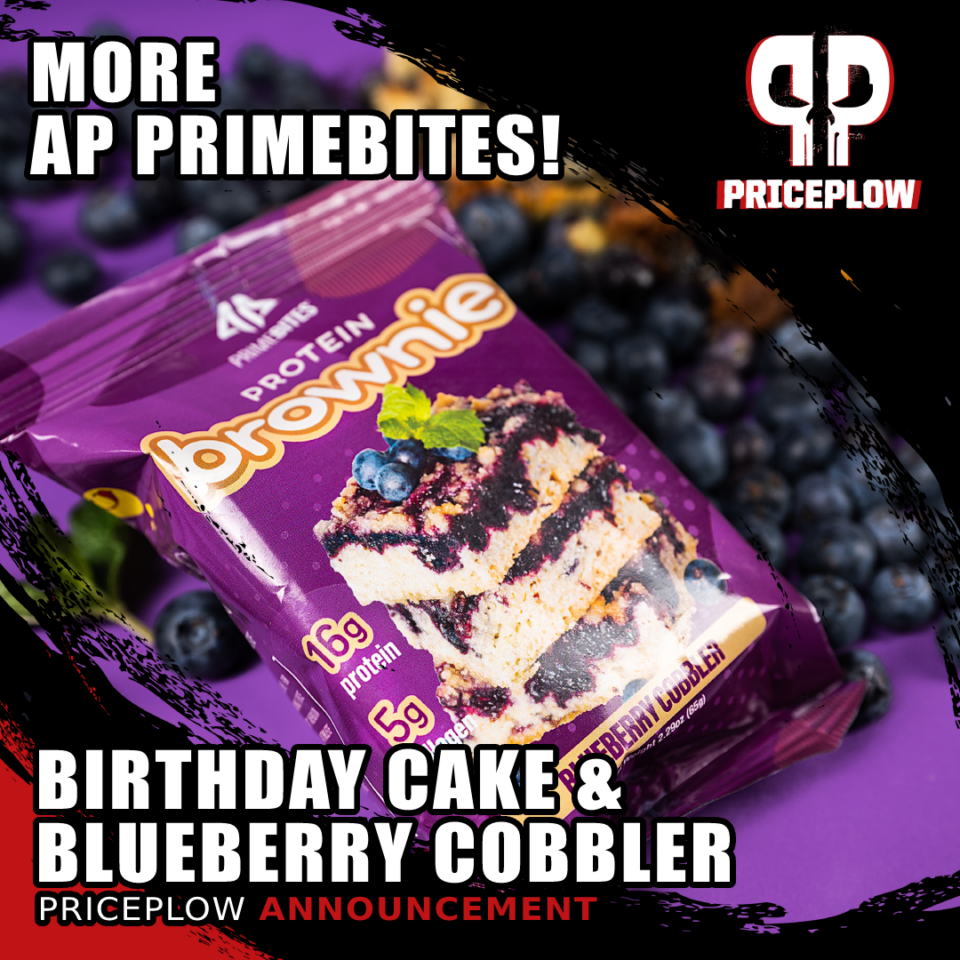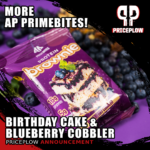 If you asked us about one functional food that's taken the entire fitness world by storm this year, the answer is simple: AP PrimeBites Protein Brownies. And it's not even close.
These delicious protein-boosted delicacies from Alpha Prime Supps seemingly came out of nowhere, but can now be found nearly everywhere, from […]
Continue Reading →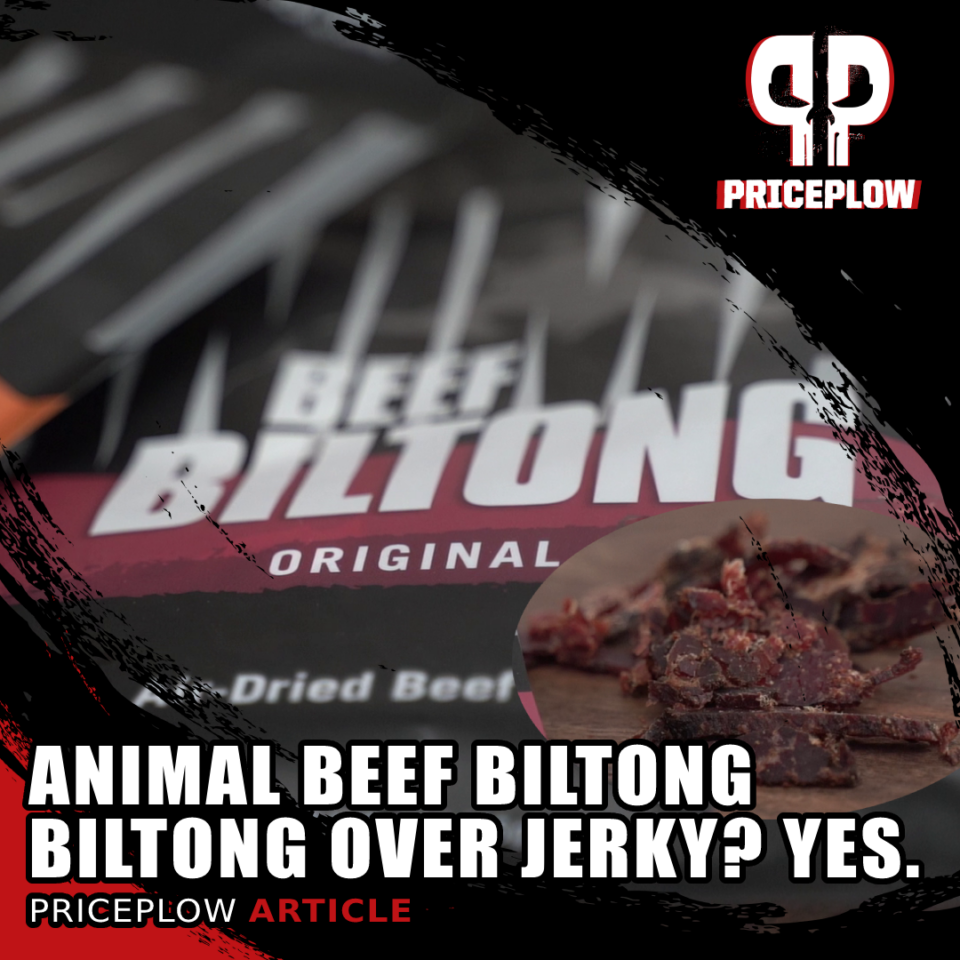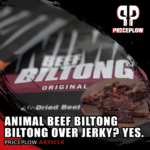 You probably know Universal Nutrition's Animal Team from their legendary Animal Pak multivitamin pack, and you may know about their incredibly formulated Animal Primal pre-workout supplement.
The company has had numerous protein bars over the years, and even has an incredible desiccated liver tablet supplement known as Uni-Liver. But what they've released in 2022 […]
Continue Reading →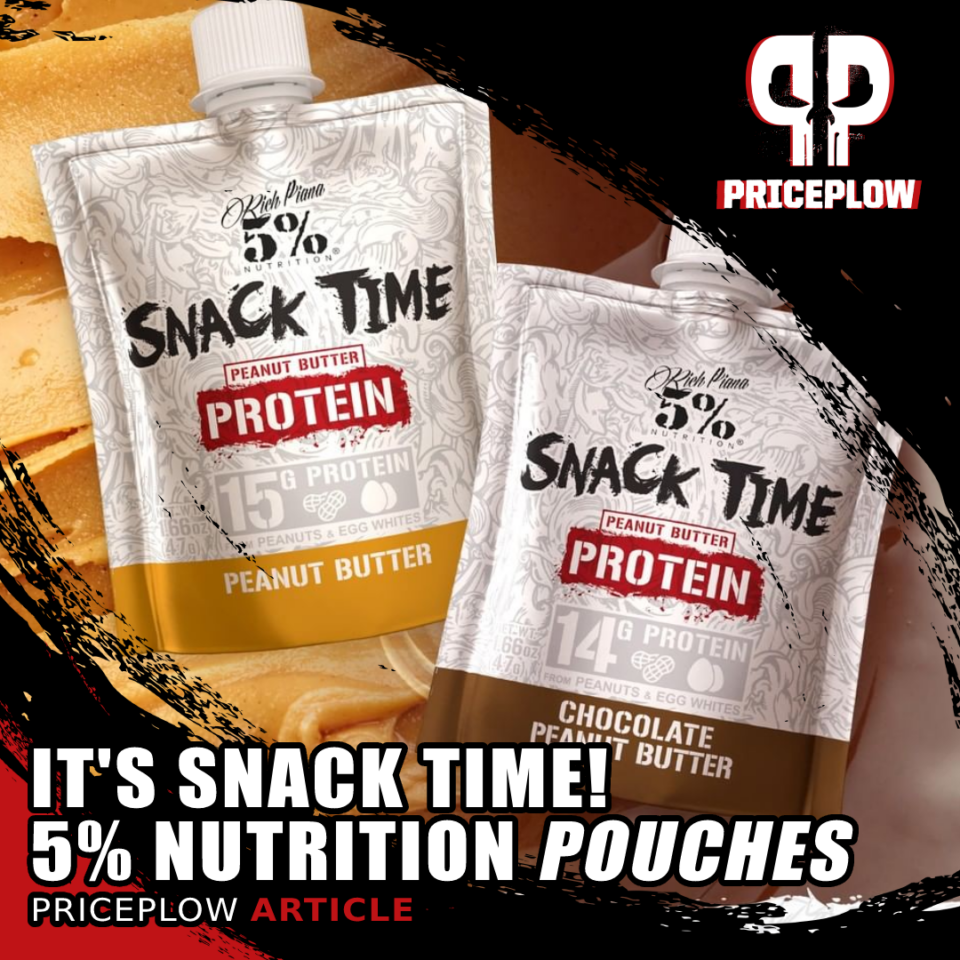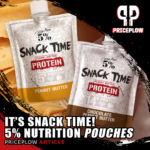 It's Snack Time! 5% Nutrition's unique take on ready-to-drink protein shakes makes its way into the industry… by way of dairy-free POUCHES!
5% Nutrition has done it again – making a wildly different protein supplement that's dairy free. This one comes hot on the heels of the re-release of 5% Nutrition Egg White Crystals[…]
Continue Reading →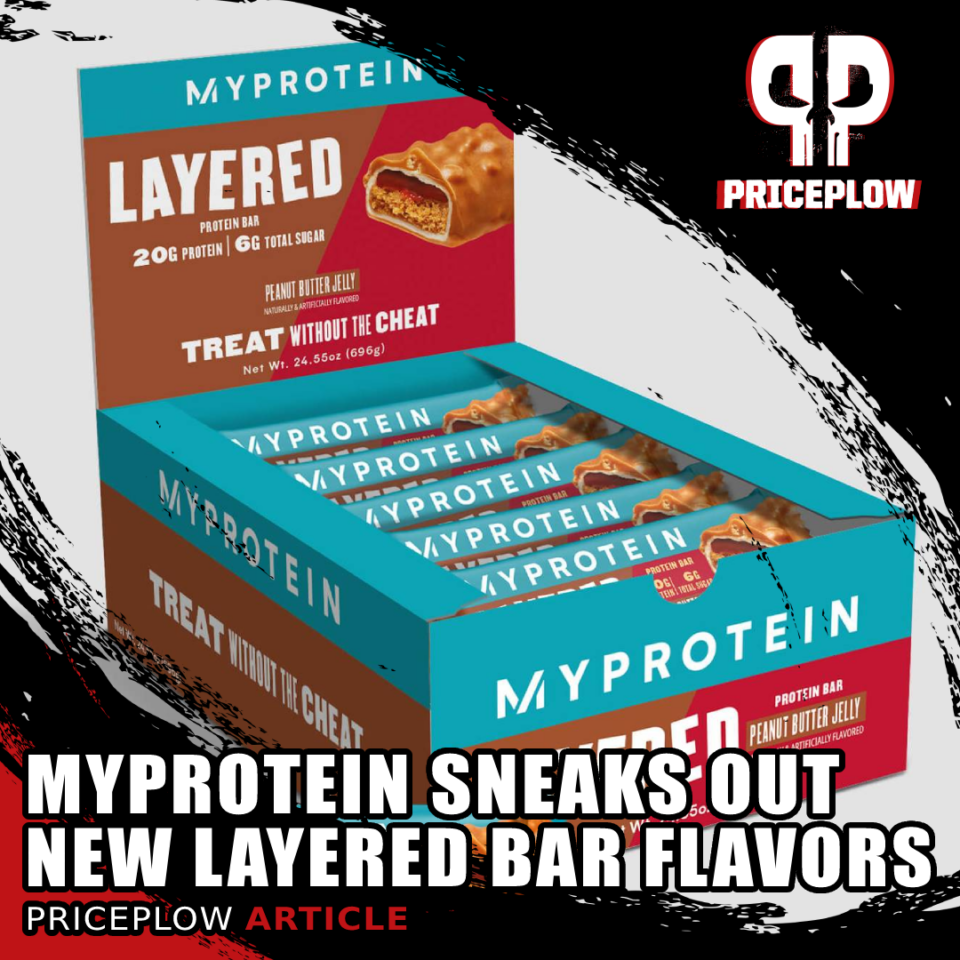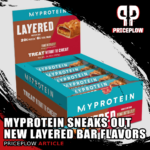 Upon checking our Myprotein News page, we noticed something special that didn't get much attention: three new flavors of Layered Bar! And they're not just any three flavors, because one of these is wildly different:
Myprotein Layered Bar now in
Chocolate Coconut
,
Peanut Butter Jelly
, and
Chocolate Peanut Butter
Myprotein Layered Bar[…]
Continue Reading →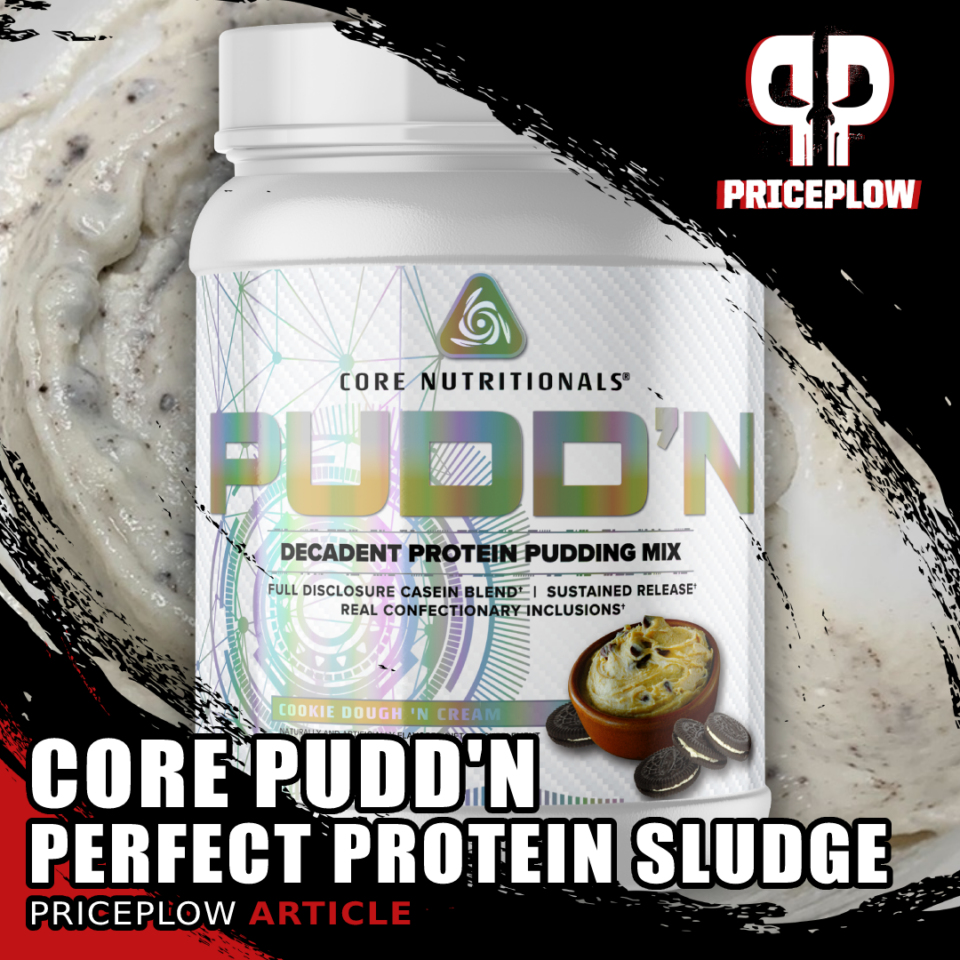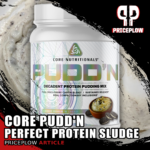 Throughout his years of bodybuilding and elite-tier fitness, CORE Nutritionals founder and CEO Doug Miller has kept a few things extremely consistent: Crushing It with high-volume training, a whole-food based MRP (CORE MRP, his first supplement), staying true to his Core Values… and finishing each day with a bowl of high-protein sludge.[…]
Continue Reading →