Creatine Monohydrate

(Tag Archives)
Subscribe to PricePlow's Newsletter and Creatine Monohydrate Alerts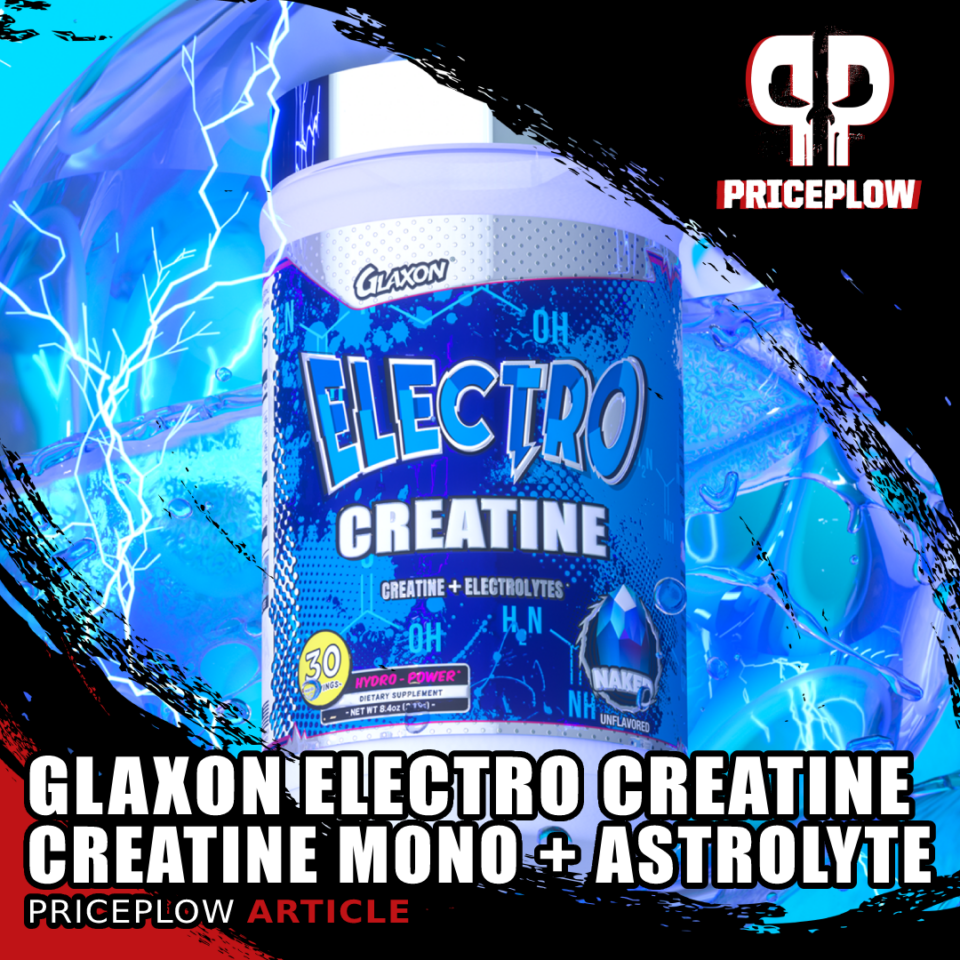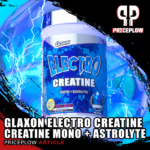 As a tried-and-true staple in the supplement industry, most of us are no stranger to creatine. The ingredient, which is often associated with the sports nutrition market, is one of the safest and most well-studied ingredients in existence. Most companies tout creatine's muscle-building benefits, but once you understand its underlying effects — supporting ATP […]
Continue Reading →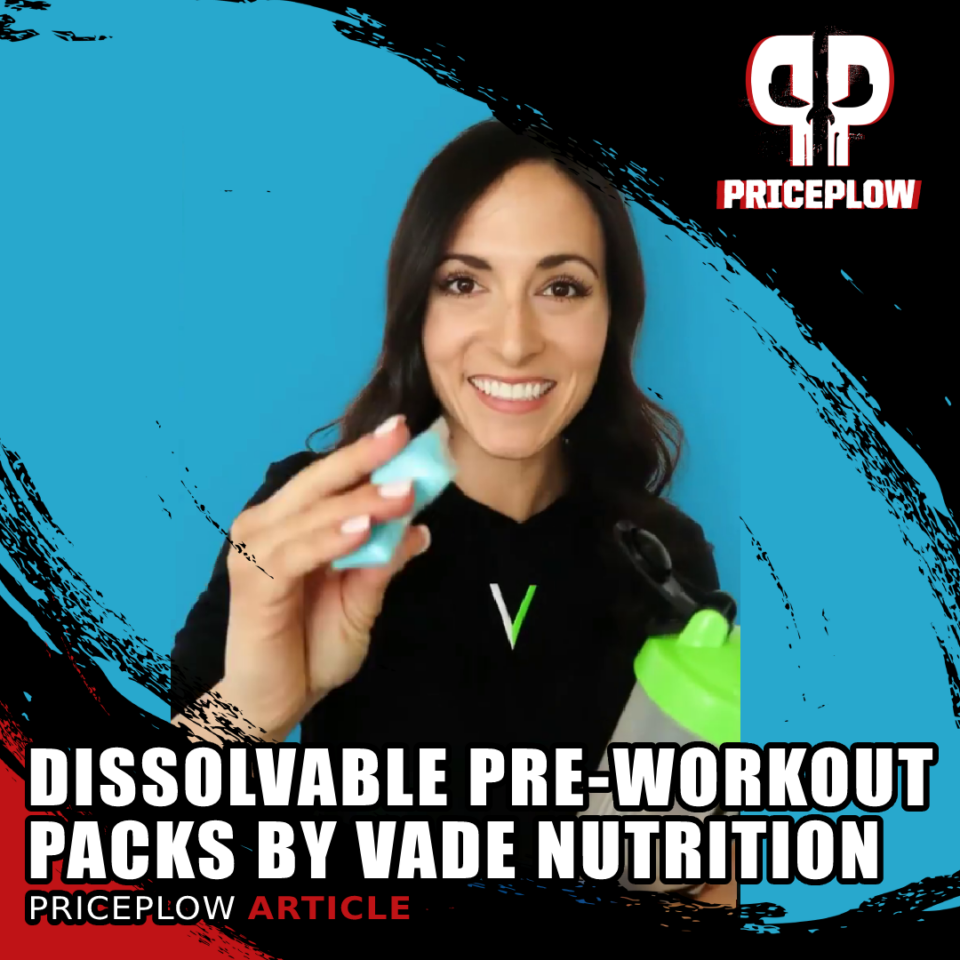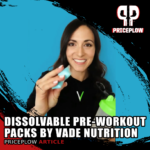 One thing we don't see very often in the supplement industry is innovation in the product's form factor and method of delivery. Although there are plenty of rising companies that are coming up with novel ingredients and exciting new formulas, pretty much everybody sticks to the tried-and-true delivery system: powders with scoops, or capsules/tablets/softgels.[…]
Continue Reading →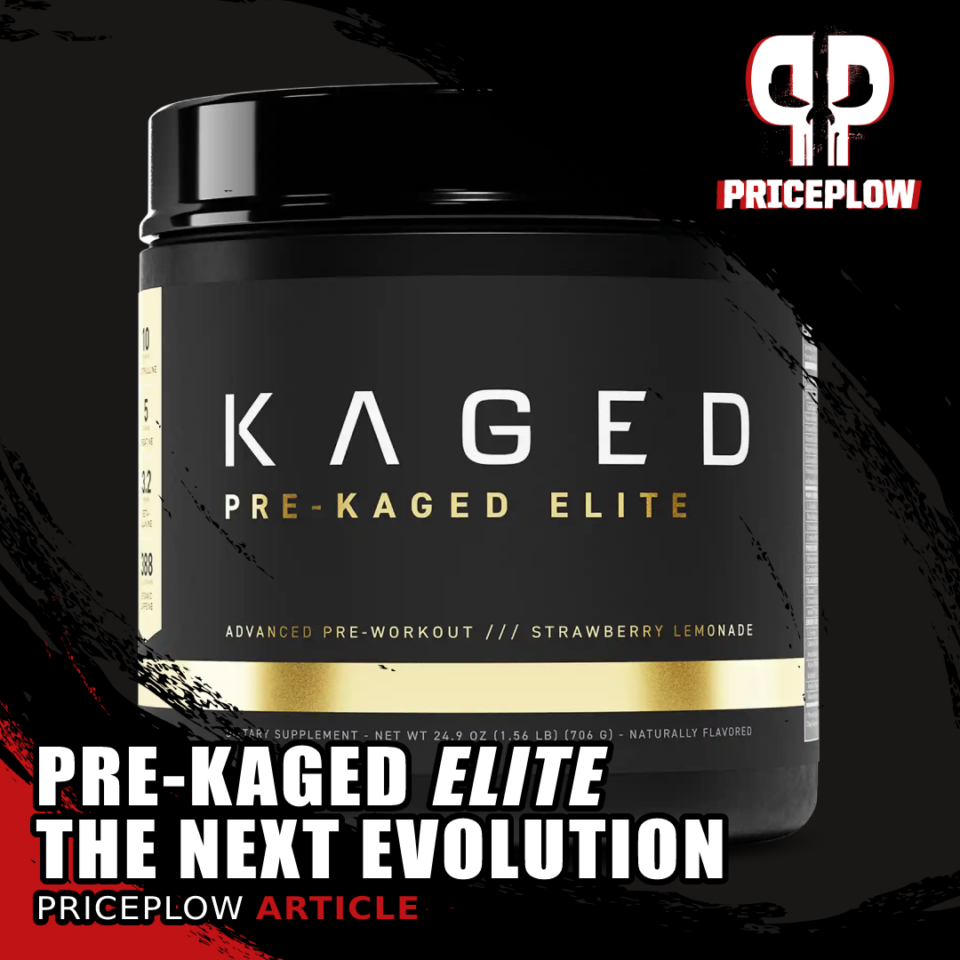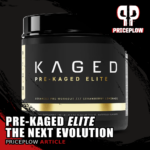 Welcome to the evolution.
For eight years, we've been covering Kaged Muscle Supplements, which started with the legendary Pre-Kaged pre-workout supplement. We've always stood firm behind the brand's mission and goals, which perfectly align with our high-demands for the industry:
Efficacious, innovative, and transparent supplement dosing
Natural colors and flavors
Third-party lab tests
Honest,
[…]

Continue Reading →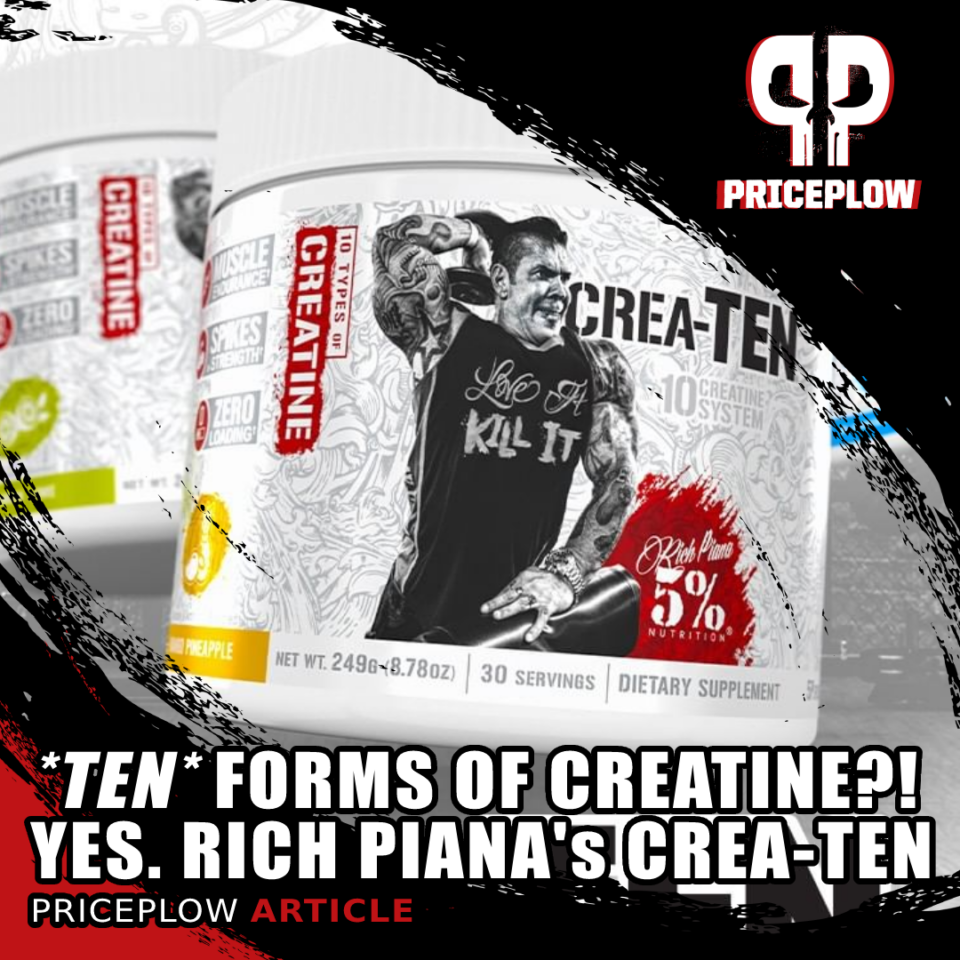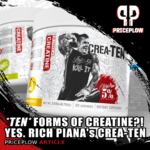 Over the past year, we've been covering the transition of 5% Nutrition's supplements to their white "Legendary" labeling series. This included the ALL DAY YOU MAY amino acid feeder, the Kill it Reloaded pre-workout, and most recently, the Mentality energy nootropic.
Now it's time to update an article from 2015, when we first detailed […]
Continue Reading →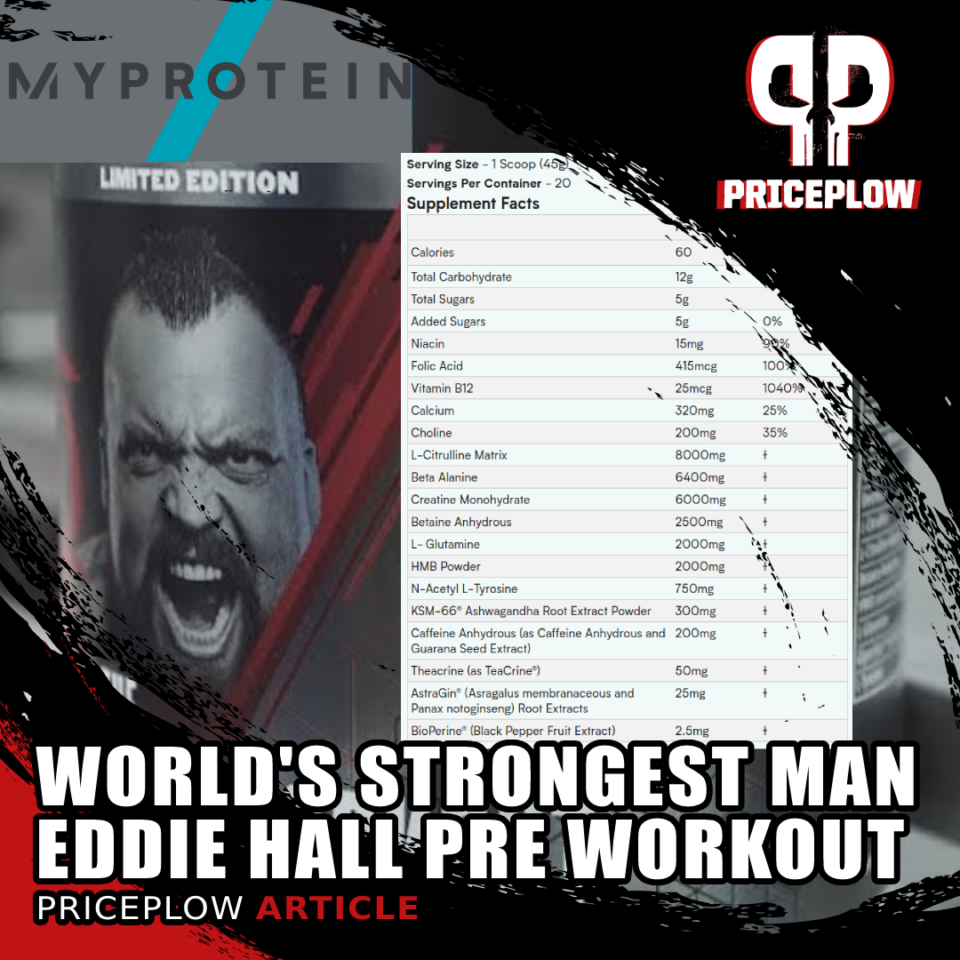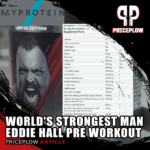 Wanna be the World's Strongest Man?
Pay attention: Myprotein is giving you your long-awaited shot at greatness with this special pre-workout formula developed in conjunction with Eddie Hall, the 2017 winner of the World's Strongest Man competition.
We've seen some awesome products come out of Eddie's collaboration with Myprotein already, such as the ALL-IN-ONE […]
Continue Reading →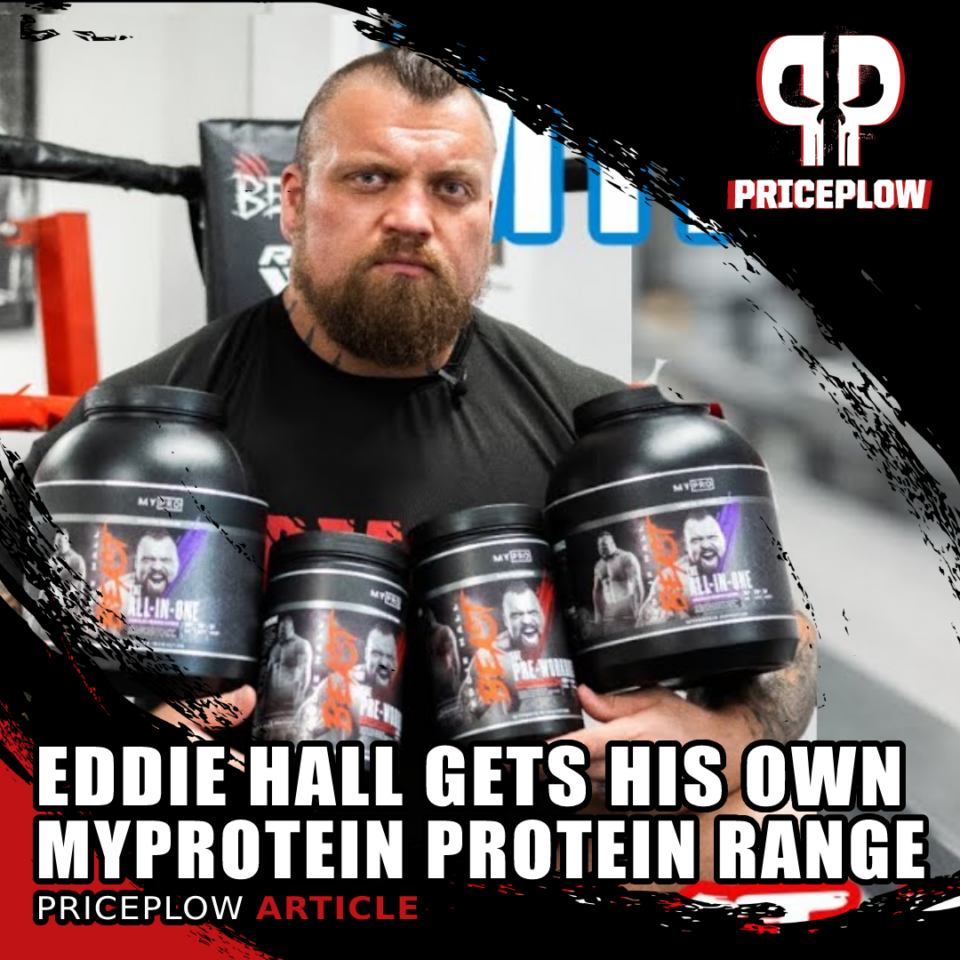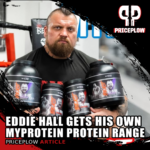 In November of 2021, Myprotein teamed up with world-class strongman Eddie Hall to bring some world-class full-strength supplements. They've launched with two supplements, the first being the Eddie Hall version of Myprotein's The Pre Workout (which you can compare against the original The Pre Workout) and Eddie Hall's The All-in-One Protein.
All-in-One Protein:[…]

Continue Reading →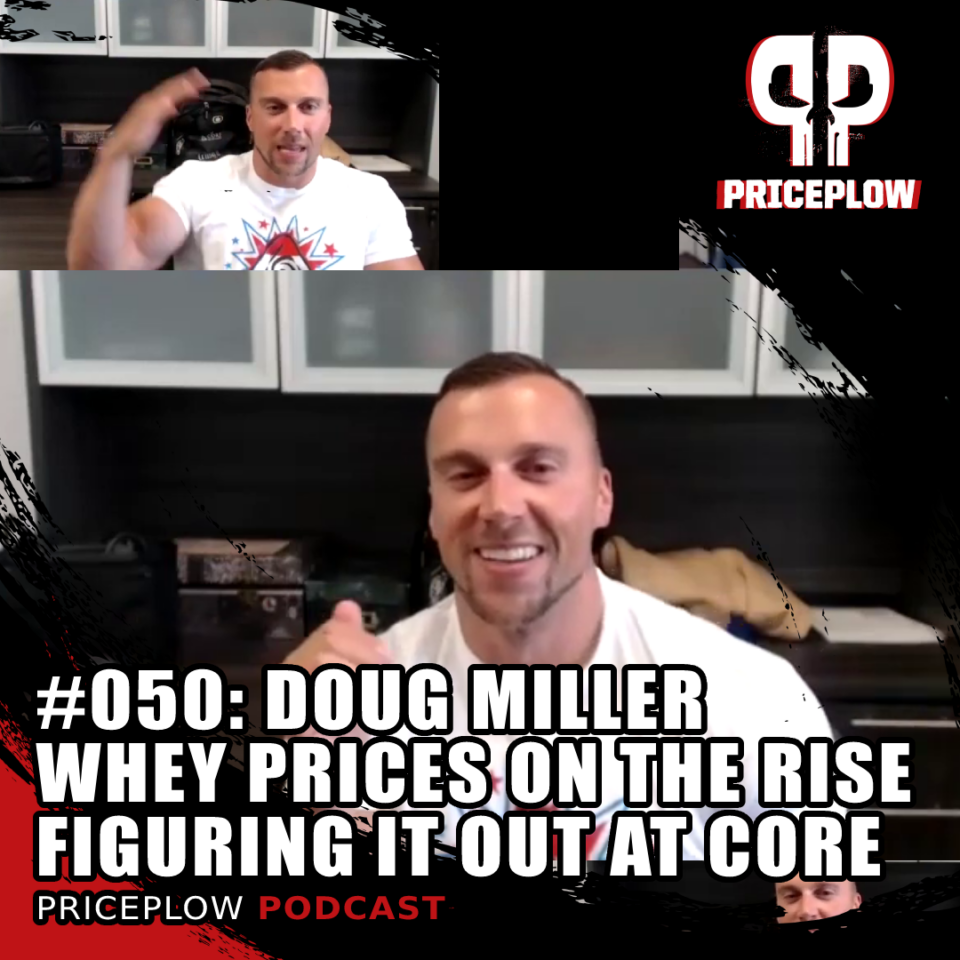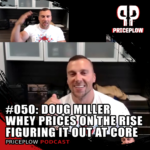 Doug Miller of CORE Nutritionals, Merica Labz, Merica Energy, and Arms Race Nutrition joins up with Team PricePlow to discuss some hot news in the supplement industry – supply chain woes and the rising prices of protein – especially dairy protein.
Since this was Doug's first time on the PricePlow Podcast, he gives a full […]
Continue Reading →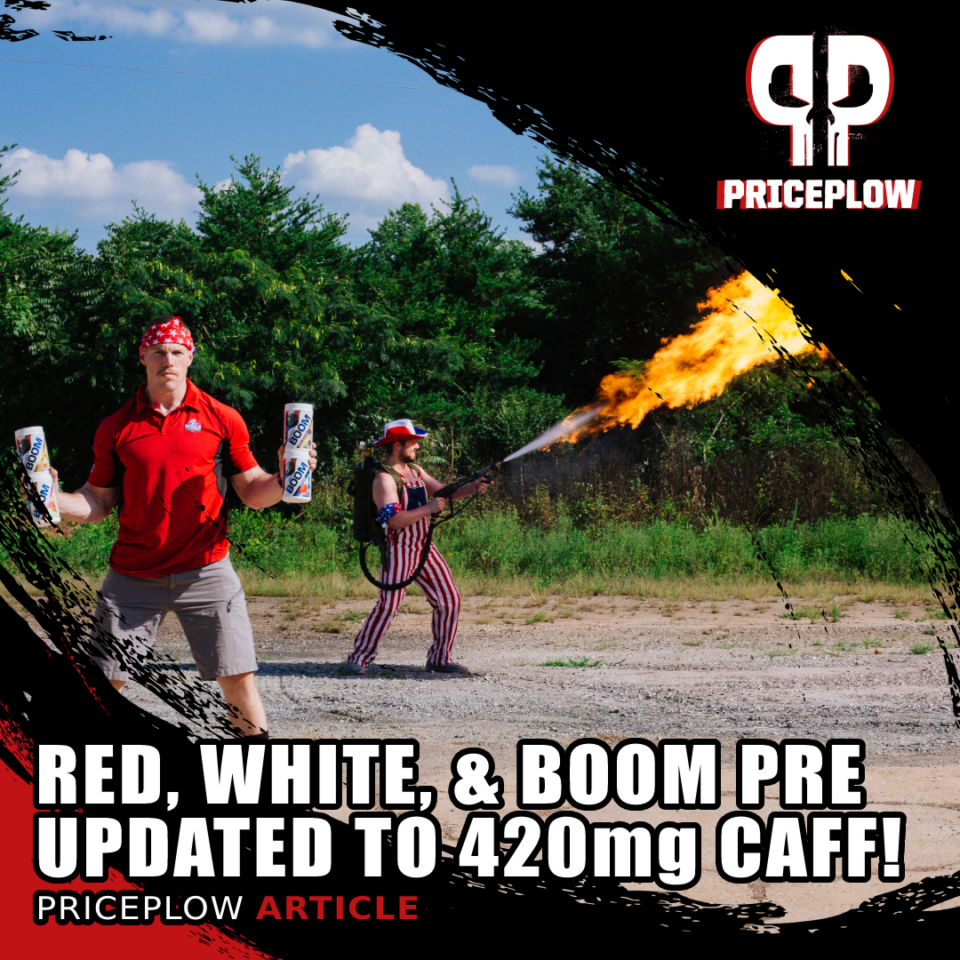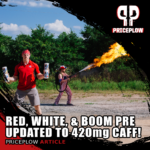 Get ready for the BOOM! (Updated Summer 2021)
For far too long, American gym rats have been enamored by "sub-maximal" workouts and "deload days". Long gone are the days of iron slamming into the ground as chalk floods the air.
'Merica Labz recognized this shift in our culture and came out guns a BLAZIN' to […]
Continue Reading →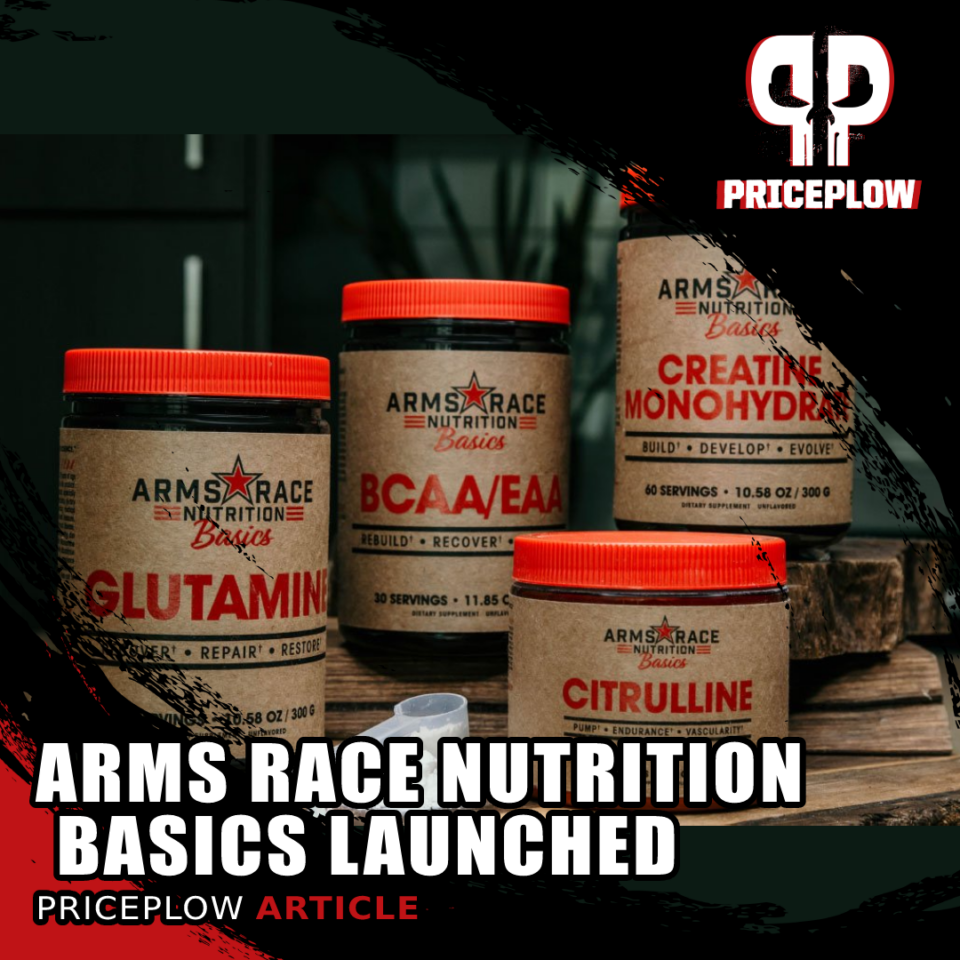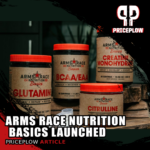 PricePlow has covered several supplements from Arms Race Nutrition, and each one is incredibly unique. For instance, the recently-released Immunity Greens brought some new clinically-backed immune-boosting ingredients to greens powders, and we've never seen a good-mood nootropic as potent as Arms Race Clarity.
Now Julian Smith, Doug Miller, and the rest of the "Arms […]
Continue Reading →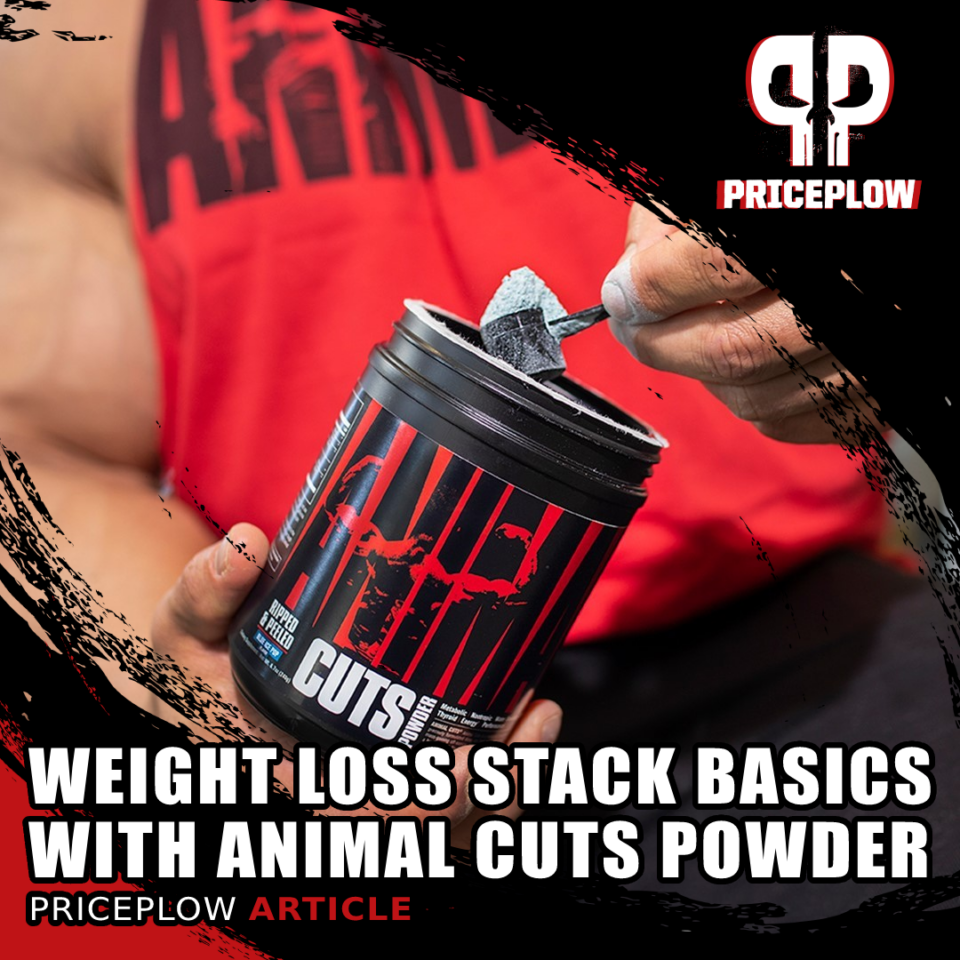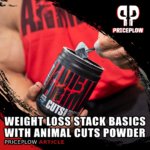 Here on the PricePlow Blog, we love to discuss the latest dietary supplement ingredient science and technology, often covering novel compounds. Most of these ingredients are geared towards weight loss and fat burning, which is unsurprising given our ongoing obesity epidemic / metabolic crisis.
First, cover the
basics
Before getting too deep into the […]
Continue Reading →