2023 is shaping up to be a year of fireworks for Kaged. A month ago, we sat down with Aaron Heidebreicht and Darin Decker at Kaged to discuss their explosive new partnership with GNC on Episode #097 of the PricePlow Podcast. We've already gotten a few tidbits about what's coming down the pipe – awesome functional foods like Kaged Protein Bars and Crumb Cakes, for example. All-in-all, we get to look forward to 27 new SKUs arising from their GNC partnership — and that was followed by another podcast in Episode #105 at the Vitamin Shoppe!
So as they prepare for a jam-packed fall with their partners, they're giving us a little taste of the new things to come. Kaged Hydra-Charge, the classic hydration formula, is getting two new flavors for their own direct-to-consumer site on Kaged.com!
New Additions to the Lineup: Lemon Lime and Hibiscus Pear
Kaged's flagship hydration product is legendary. In many ways, it helps kick off the hydration craze and get every serious brand in the game. This is an excellent development, because proper hydration is one of the most important aspects of maintaining high levels of athletic performance.
By this virtue, a good hydration formula is foundational to a supplement stack – it's a regular, daily item. This, of course, means that it's very easy to get bored with the same flavor over and over, necessitating a near constant introduction of new flavor varieties.
Kaged answers this call well. They continually pump out new delicious, refreshing flavors. Next up on the plate? Lemon Lime and Hibiscus Pear. Two flavors to help take the edge off the heat of summer.
We're going to dive into a little summary on how Kaged Hydra-Charge works, but first, let's check the PricePlow for good Kaged deals, and check out our video review of the new flavor:
Kaged Hydra-Charge – Deals and Price Drop Alerts
Get Price Alerts
No spam, no scams.
Disclosure: PricePlow relies on pricing from stores with which we have a business relationship. We work hard to keep pricing current, but you may find a better offer.
Posts are sponsored in part by the retailers and/or brands listed on this page.
What is a Hibsicus, anyway?
Most of us are familiar with lemon lime, and nearly everyone knows what a pear is, but what is a hibiscus?!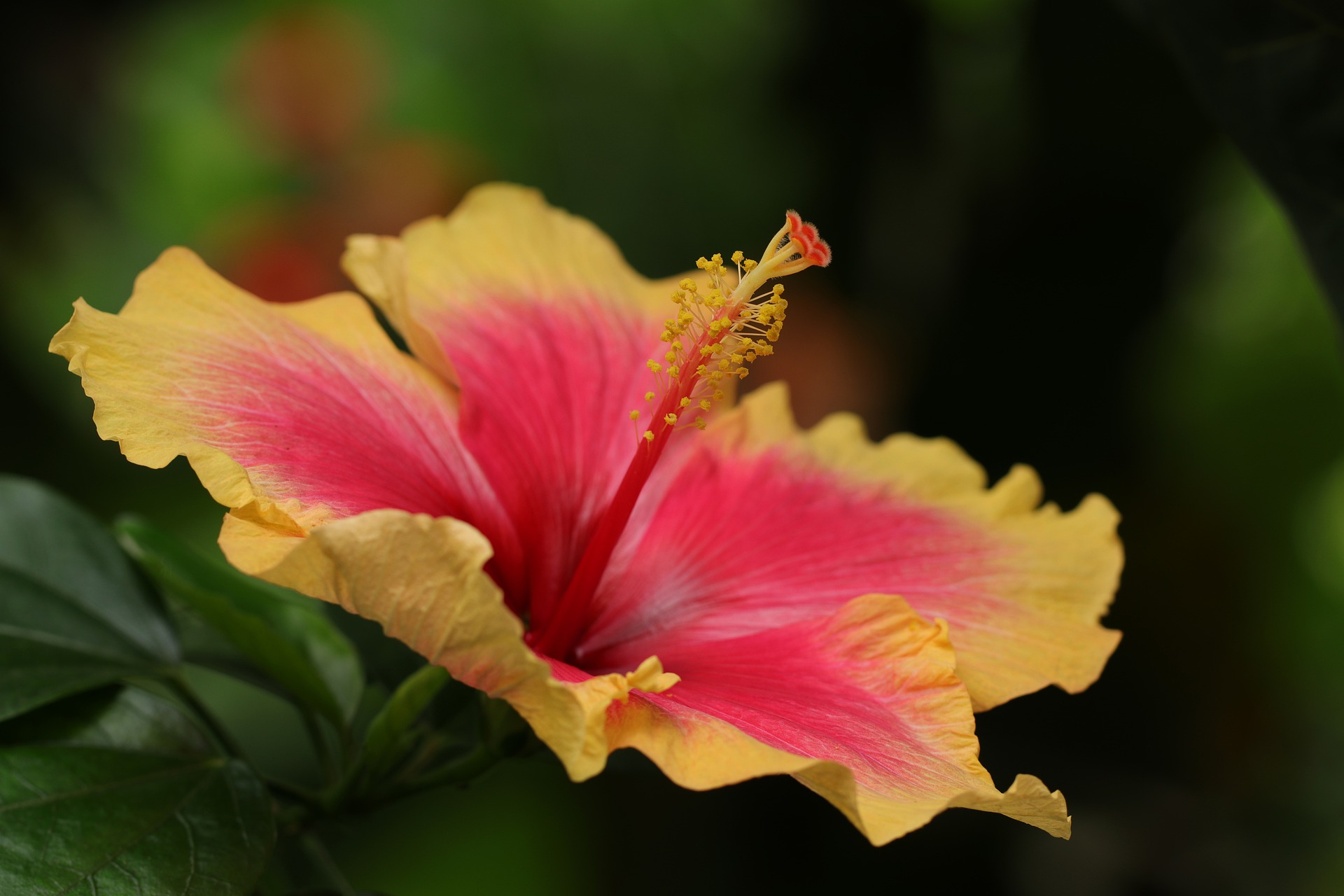 A hibiscus is a beautiful and captivating flower that graces gardens and landscapes with its stunning presence. This vibrant flower boasts large, colorful petals that come in a variety of shades, from soft pastels to striking bolds. The hibiscus is recognized by its distinct trumpet-like shape and attractive five-petal pattern.
While hibiscus flowers are not typically consumed as whole fruits, certain species of the flower are known for their calyces, which are the fleshy, red sepals surrounding the flower base. The calyces are often used to make hibiscus tea, and are known for their tart, slightly cranberry-like flavor profile.
Kaged Hydra-Charge – How It Works
A full write-up can be found in our main Kaged Hydra-Charge article, but here's a brief intro: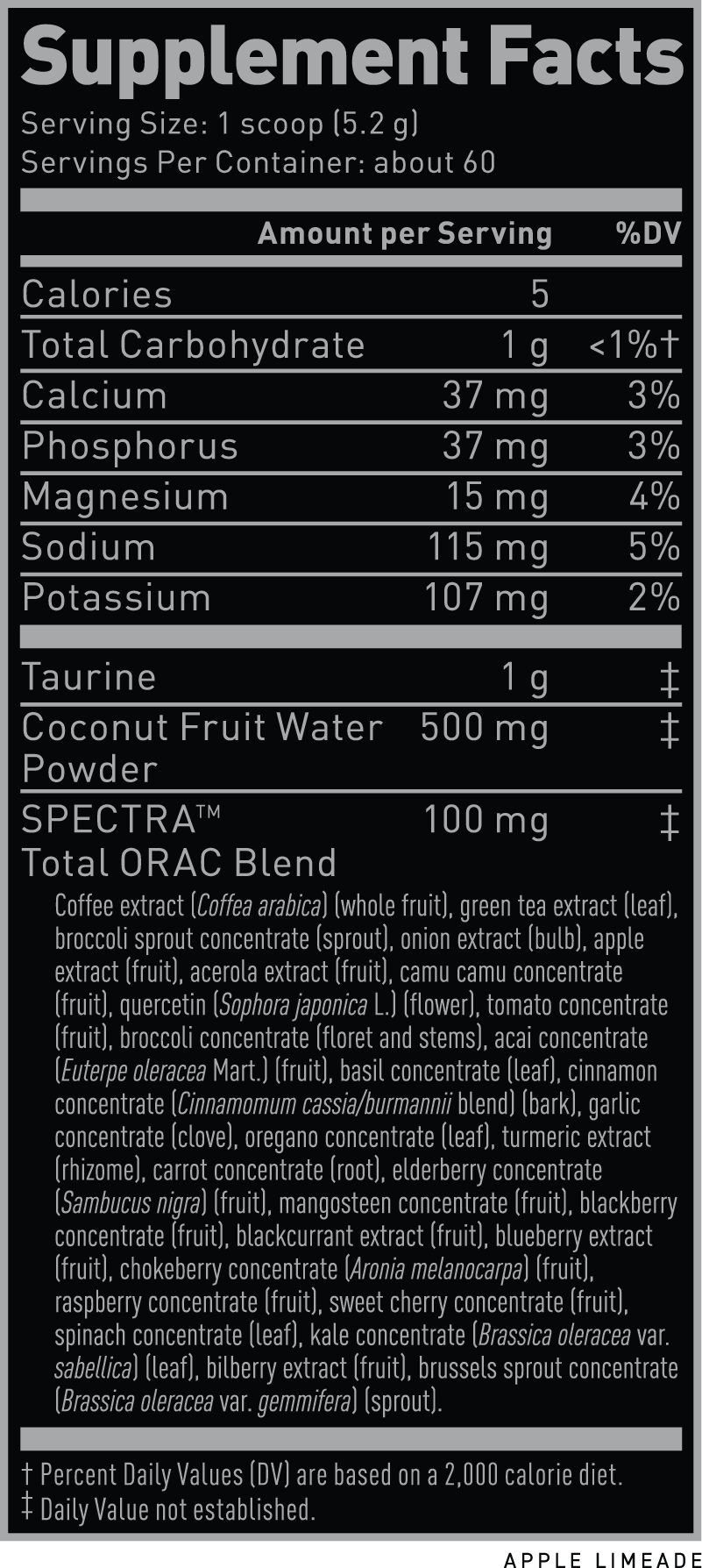 Magnesium (15mg) plays a vital role in numerous enzymatic reactions within the human body's metabolism. Supplementation with magnesium has proven to effectively decrease cortisol levels, especially in individuals with insufficient amounts.
Phosphorus (37mg) is an essential mineral that plays a vital role in promoting strong bones, healthy teeth, and facilitating protein synthesis. Interestingly, phosphorus also functions as an electrolyte.
Sodium (115mg) is essential for maintaining proper fluid balance and hydration. It also plays a significant role in facilitating muscular contractions and transmitting nerve signals. When we sweat, we lose a lot of sodium, which necessitates replenishment through diet or supplementation.
Potassium (107mg) is another crucial mineral that helps maintain fluid balance in the body. Its primary role lies in regulating blood pressure. While sodium and potassium are often presented as opposing each other, it's essential to recognize that sufficient sodium intake is necessary for retaining potassium. Insufficient salt consumption can lead to a deficiency in potassium as well.
Calcium (37mg) not only plays a vital role in promoting bone health but also holds significance in cardiovascular function. Calcium inhibits the release of parathyroid hormone, which is a stress hormone known to elevate cortisol levels.
Taurine (1g) acts as an antioxidant in the brain, promoting optimal functioning of neuronal mitochondria. It counteracts the effects of the excitatory neurotransmitter glutamate, which means it can help mitigate the stimulating impact of various supplements in your regimen, including caffeine. Additionally, taurine supports healthy thyroid function and aids in cellular hydration.
Coconut water powder (500mg) is an excellent natural reservoir of electrolytes. It serves as a significant contributor to the hydration potency found in Hydra-Charge.
SPECTRA antioxidant blend (100mg) addresses a significant area of interest for researchers focused on health, longevity, and performance: oxidative stress. To safeguard our valuable cells and DNA against free radical damage, we require antioxidants with a high ORAC score (Oxygen Radical Absorbance Capacity). The SPECTRA blend effectively fulfills this role by combining 24 diverse high-ORAC foods and herbs.
Again, you can read our original Hydra-Charge article for more details: Kaged Muscle Hydra-Charge: Hydration or Flavor System? How about BOTH!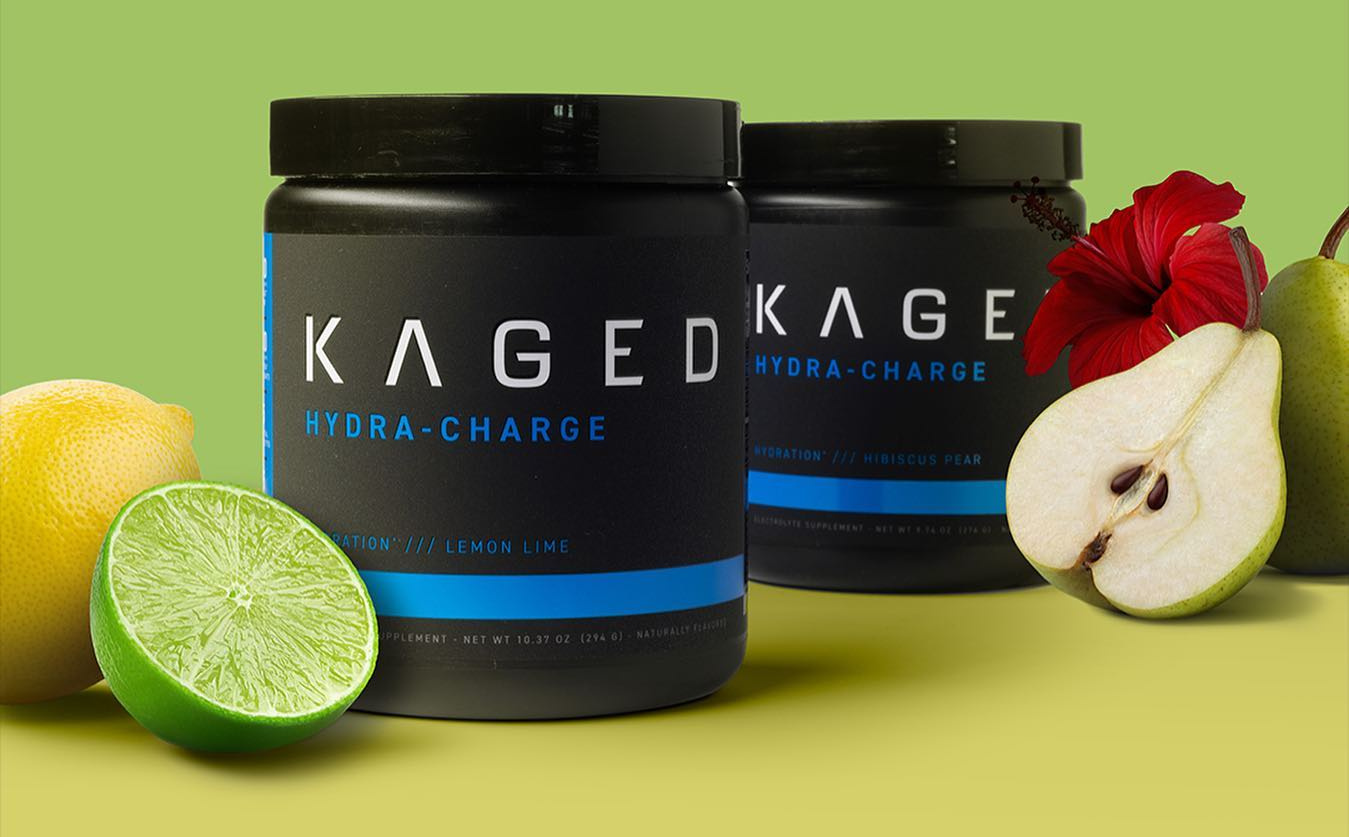 All Kaged Hydra-Charge flavors
Check out our up-to-date list below of Hydra-Charge flavors below:
Flavor variety is key in hydration.
When it comes to "daily driver" supplements, flavor variety is key. No matter how good one flavor is, it will get old and boring if you consume it day-in and day-out. Kaged recognizes the importance of flavoring, and they deliver.
Backed up with a killer formula led by scientifically-backed dosages of electrolytes in addition to brilliant ingredients like taurine and SPECTRA, Kaged has the leeway to get creative with flavors. It seems like every time we turn our heads, a new zesty flavor of Hydra-Charge is churned out.
And more importantly than ever, here in July, we're getting two cooling, satiating flavors: Lemon Lime and Hibiscus Pear. Light and sweet, these flavors are certain to make your cells happy.
Kaged Hydra-Charge – Deals and Price Drop Alerts
Get Price Alerts
No spam, no scams.
Disclosure: PricePlow relies on pricing from stores with which we have a business relationship. We work hard to keep pricing current, but you may find a better offer.
Posts are sponsored in part by the retailers and/or brands listed on this page.