Kaged has released full-size tubs in two of their best flavor systems of Hydra-Charge — Strawberry Yuzu and Glacier Grape!
In a perfect world, we'd all make our supplement purchasing decisions solely on formula ingredients. After all, the point of supplementation is – or should be – to improve health. We should all be looking for supplements that will give us the effects we're looking for.
There's a catch, though. Sometimes, you just want to try a single ingredient, or other times, the supplement you want happens to taste really bad.
So what can you do?
You can turn to Hydra-Charge from Kaged. Quite literally the best overall tasting product we regularly take, thanks to its natural flavors and mostly-natural sweetening. And it also happens to double as a hydration aid!
Now out in Strawberry Yuzu and Glacier Grape
And now there are two new flavors in the full-size 60 serving tubs: Strawberry Yuzu and Glacier Grape. These aren't completely new flavors, though — they're also offered in the 20-serving stick-pack boxes. But once you've tried either of them, you'll realize why so many Kaged customers were asking for full-size tubs — they're both downright incredible flavor systms!
The Flavor System That Also Hydrates You: Hydra-Charge
Hydra-Charge was originally developed by Kaged as a modular flavor system, meant to be combined with any and all of Kaged's unflavored supps. The idea was to give consumers the widest possible range of choices to use for custom flavoring their own supplements.
Let's check prices, check out our video, then explain what exactly a Yuzu is:
Kaged Hydra-Charge – Deals and Price Drop Alerts
Get Price Alerts
No spam, no scams.
Disclosure: PricePlow relies on pricing from stores with which we have a business relationship. We work hard to keep pricing current, but you may find a better offer.
Posts are sponsored in part by the retailers and/or brands listed on this page.
New Hydra-Charge Flavors!
Today we're writing to let you know about the two latest Hydra-Charge flavors. When you finally try them, you'll see why Kaged has had so much trouble keeping them in stock – they've been absolutely flying off the shelves.
Strawberry Yuzu

We all know what strawberries are, and most of us love them. Western consumers might be a little less familiar with the yuzu, a citrus fruit that's native to Asia and has a powerful flavor.

The aromatic oils of yuzu are so appealing that in Japanese culture, there's actually a tradition of bathing in water that contains whole yuzu fruits on the winter solstice![1]

The yuzu's flavor has been described as somewhere between a grapefruit and a mandarin orange. But with Kaged's rendition, it's definitely heavier on the strawberry side, and lighter on the citrus side – perfect for most of our palates.

After having it, it blows the common "strawberry lemonade" flavor systems out of the water. We can't think of a better fruit to combine with strawberry at this point – it's that good.

Glacier Grape

What we love about this flavor is its subtlety. It's not over-sweet, and it doesn't taste too much like grapes. Like the Watermelon Pre-Kaged Sport flavor, it toes the line between a candy flavor and a realistic flavor true to the fruit. So you aren't getting the grape juice experience with this flavor, but in our opinion that's a good thing.

Chill it on ice and you'll see exactly how it earns the name glacier grape – the subtlety of the flavor really helps the icy coldness of your drink come to the fore, exactly what most of us are looking for when we hydrate on a hot summer day or after a crazy workout in the gym.
Hydra-Charge: Not just for unflavored supplements
Although Kaged originally developed Hydra-Charge to flavor unflavored supplements, you can also use it solo as a hydration drink. Even more interesting is when you use it to re-flavor supplements you don't like. Of course, results may vary depending on which flavor of Hydra-Charge and which flavor supplement you have, but the PricePlow staff have done this before with a solid degree of success.
An exceptionally clean supplement flavor system
The best part of Hydra-Charge is that it uses natural flavors and as little artificial sweetener as possible.
Again, this comes down to creating a flavor system that is useful for the widest possible range of consumers. We all know that some people don't do well with artificial sweeteners, flavors and dyes, simply don't like them, or even have safety concerns.
Kaged created Hydra-Charge with all of that in mind, helping ameliorate purity concerns, which is a big sticking point for some people when it comes to supplementation.
Ingredients
Here's what you get in Hydra-Charge from Kaged:
Magnesium (15mg): an essential mineral and electrolyte that's crucial for hundreds of different enzymatic reactions in human metabolism. Magnesium supplementation has been shown to significantly reduce cortisol levels, particularly in those who are deficient, which these days is not uncommon since the magnesium content of our food has been declining.
Phosphorus (37mg): this mineral is crucial for good bone and teeth health, and for protein synthesis. What most don't know is that phosphorus is also an electrolyte.
Sodium (115mg): crucial for good fluid balance and hydration. Also important for muscular contractions and nerve transmission. Sodium tends to feature prominently in hydration formulas for two reasons: first, we lose a lot of sodium in sweat, and second, water with too little sodium and other minerals can actually make electrolyte loss worse.
Potassium (107mg): another key fluid balancing electrolyte mineral. Potassium is probably most important as a regulator of blood pressure. Although sodium and potassium are often discussed as being opposed to each other, it's important to note that adequate sodium is necessary for potassium retention. Don't get enough salt, and you'll wind up potassium deficient as well.
Calcium (37mg): we all know calcium's role in bone health, but it's also crucial for cardiovascular function. Calcium suppresses the secretion of parathyroid hormone, a stress hormone that raises cortisol.
Taurine (1g): a simply awesome supplement with tons of profound and seemingly unrelated benefits. Taurine is a cerebral antioxidant that promotes good neuronal mitochondria function. It opposes the action of the excitatory neurotransmitter glutamate, and can thus help take the edge off any stimulants you're using in your supplement stack (including caffeine!). Taurine also supports good thyroid function and cellular hydration. The list of taurine's benefits doesn't even end there! We consider taurine to be an ergogenic aid.
Coconut water powder (500mg): coconut water is an awesome natural source of electrolytes. This is where much of the hydration power in Hydra-Charge comes from.
SPECTRA antioxidant blend (100mg): as you probably know, oxidative stress is a big area of concern for health, longevity and performance researchers. We need antioxidants with a high ORAC score (Oxygen Radical Absorbance Capacity) to help defend our precious cells and DNA from free radical damage, and that's where the SPECTRA blend comes in. It combines 24 different high-ORAC foods and herbs to keep your oxidative and mutagenic load down.
For more details, see our article titled Kaged Muscle Hydra-Charge: Hydration or Flavor System? How about BOTH!. And if you want a naturally-caffeinated version, check out Hydra-Charge Amped
All Flavors Available
Check out all the awesome Hydra-Charge flavors here at PricePlow: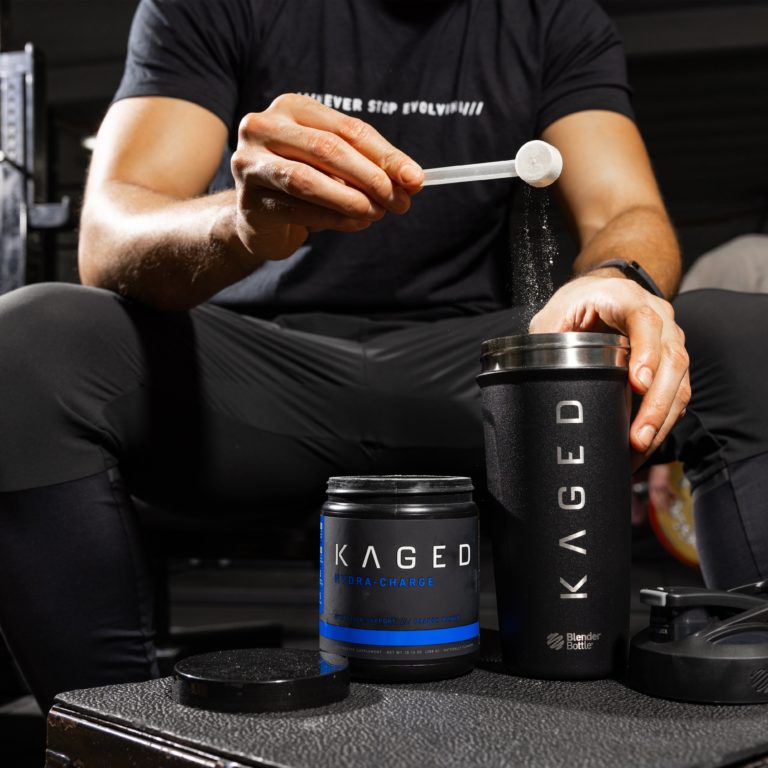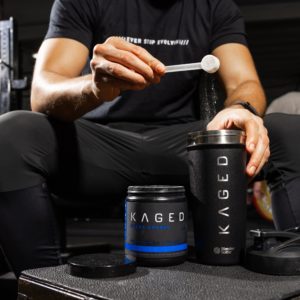 Two Must-Try, Natural Flavorsa
When a company creates a product that's meant to be used as a flavor system, we expect those flavors to be really good. Fortunately for all of us, Kaged has delivered with Glacier Grape and Strawberry Yuzu – they really outdid themselves on this one.
Buy these flavors up before they sell out (again)!
Kaged Hydra-Charge – Deals and Price Drop Alerts
Get Price Alerts
No spam, no scams.
Disclosure: PricePlow relies on pricing from stores with which we have a business relationship. We work hard to keep pricing current, but you may find a better offer.
Posts are sponsored in part by the retailers and/or brands listed on this page.