The legend of Rich Piana is back, and this time his brand 5% Nutrition is doing exactly what they should be — bringing more pumps to your workout! Expanding the 5% Core Line, the team has another way to naturally boost nitric oxide production:
5% Nutrition Core Beet Root Extract
Like most other products from their Core Series, 5% is taking a dual-ingredient approach, going with a naturally-sourced, synergistic blend that's above and beyond other beet root extracts.
In this case, each scoop has 6 grams of nitric oxide boosting beet root powder boosted by a 50 milligram dose of S7, which contains 7 antioxidant ingredients shown to improve nitric oxide bioavailability.
Altogether, this means more pumps (and lower blood pressure), which can help you perform and feel better in and out of the gym. Keeping things natty, it's naturally flavored and naturally sweetened with monk fruit and stevia.
Below, we take the deep drive into beet root, its main constituents, and why they're so beneficial for health:
Rich Piana 5% Nutrition Core Beet Root – Deals and Price Drop Alerts
Get Price Alerts
No spam, no scams.
Disclosure: PricePlow relies on pricing from stores with which we have a business relationship. We work hard to keep pricing current, but you may find a better offer.
Posts are sponsored in part by the retailers and/or brands listed on this page.
5% Nutrition Core Beet Root Ingredients
In a single 1-scoop serving of Core Beet Root from 5% Nutrition, you get the following:
Organic Beet Root Powder – 6,000 mg

Beetroot, in all of its forms (powdered, blended, eaten whole – whatever!), can help athletes get a greater pump in the gym by boosting nitric oxide (NO) production via the nitrate-nitrite pathway.[1,2]

Why We Want More Nitrates (Boosting Nitric Oxide)

Whenever we consume a food high in nitrates, like beets, those nitrates are converted into NO by our salivary glands.[3-5]

The reason we want NO, and the reason it gives us a great pump, is that more nitric oxide production means more vasodilation[6] – the process by which blood vessels expand and allows more blood to flow through them.

Increased blood flow means increased efficiency of oxygen and nutrient delivery, which means better performance[7,8] and faster recovery.[8,9]

In 2013, the International Journal of Sport Nutrition and Exercise Metabolism published a big meta-analysis[10] that found supplementing with nitrates can consistently increase:

Circulation[11]
Aerobic efficiency[11-14]
Strength[15,16]
Recovery speed
Cellular energy[16-18]
Endurance / time to fatigue[19]

Beetroot also has Betaine

Another key component of beetroot is betaine, sometimes referred to as trimethylglycine or TMG, whose ergogenic properties are well attested to in the research literature.

Similarly to creatine, betaine increases the body's capacity to work (the definition of an ergogenic aid). But whereas creatine increases energy via phosphate donation, betaine is a methyl donor.[20] As such, it can lower blood homocysteine levels,[20] an important factor in cardiovascular health.

Betaine is also an osmolyte, a compound that positively affects the water balance in cells. Betaine supplementation can keep cells optimally hydrated[21,22] and thereby protect them against the heat shock[23] that you might experience during a long or intense athletic effort.

Although a great deal of research has corroborated the theory that betaine can increase athletic performance,[24-29] the dose used in these studies were pretty large – for example, the revolutionary studies from 2013 and 2014 that showed significant benefits in body composition from betaine supplementation? Both used a whopping 2500 milligram daily dose of pure betaine.[30,31]

Unfortunately, we probably don't have such high amounts here – the betaine content of whole beets is only between 3 and 5 milligrams per gram.[32] So from 6 grams of beetroot powder, we could expect maybe 30 milligrams of betaine.

Nonetheless, the betaine inside could still give you some benefit, even in low concentrations – it's just going to be more subtle than the 5 pounds of fat loss observed in the two studies we mentioned above.

Betalains: Anti-Inflammatory Pigments

As anyone who's ever eaten beets can attest, the pigments in the bright purple vegetable are strong and intense. And although the tendency of beets to stain nearly everything they touch isn't great, don't let that dissuade you from trying the supplement or eating the vegetable. It turns out these pigments, called betalains, have pretty phenomenal health benefits.

Pigments like betalains are commonly used incosmetics, but it has numerous additional purposes: plants evolve these compounds because they're potent chemical defenses, helping to protect the plant against microorganisms, fungi, and even insects.[33] Betalains can actually destroy microbes by attacking their cellular membranes![34]

Betalain-containing betanin, a natural food coloring derived from beets, has long been known to have potent anti-oxidant and anti-inflammatory properties.[33]

Given the close connection between chronic inflammation, oxidative stress, and diabetes, it isn't totally surprising that when researchers administered a betalain-rich extract sourced from chard (a cultivar of the beet leaf) to diabetic mice, they actually showed a significant decrease in their excessively high blood sugar levels[35] – a pretty impressive 40% reduction.

That's potentially due, at least in part, to the high quercetin concentrations found in beets.[36] Quercetin is an awesome antioxidant that we've written about many times before. Among other properties, it has the ability to block the action of an intestinal transporter called glucose transporter 2.[36] By inhibiting GLUT-2, quercetin helps partially prevent the absorption of whatever carbohydrates you've ingested, thus keeping your blood sugar levels within acceptable bounds.[36]

Betalains have also been shown to inhibit plaque formation in Alzheimer's[37] through its anti-oxidant effects, and may even inhibit the growth of cancer cells.[38]

S7 – 50 mg

The second and final ingredient in this short but focused formula is the S7 blend, a trademarked mix of botanical extracts.

Although blends like this are typically thought of as antioxidant ingredients, this one actually functions pretty well as a nitric oxide protector. In fact, even though the dose here is pretty small in absolute terms, the effect size is still impressive. A scientific study on the S7 blend found that this 50 milligram dose increased bioavailable NO by an incredible 230%.[39]

Let's take a look at how each ingredient contributes to the overall effect of this blend:

Green Coffee Bean Extract: what makes a coffee bean green is the fact that it hasn't been roasted. Compared to beans that have been roasted, green coffee beans have significantly higher levels of chlorogenic acid,[40] an antioxidant polyphenol with anti-inflammatory[41] and anti-hypertensive[42] properties. It can also increase the responsiveness of vascular tissue to exercise,[43] potentially increasing the benefit you get from exercise.
Green Tea extract: high in catechins,[44] a class of antioxidant polyphenols of which epigallocatechin gallate (EGCG) is undoubtedly the most well-known. A plant compound, EGCG increases the body's rate of fat burning,[45,46] which has mild ergogenic effects and can help us manage weight. It can also interfere with carbohydrate absorption,[47] which is another way to keep the pounds off.
Turmeric extract, standardized for curcumin, which is a bright yellow phytochemical with major anti-inflammatory effects. Curcumin has been studied for its ability to help fight diseases that are associated with chronic inflammation.[48,49]
Tart Cherry extract: has been shown to increase exercise performance by upregulating NO![50,51]
Blueberry: the small berries can actually improve endothelial function[52] by increasing NO production.[53]
Broccoli extract: standardized for sulforaphane, another compound that helps vascular health. This one doesn't boost NO, but rather, protects mitochondria against potential toxicity.[54]
Kale: a great source of quercetin, which we discussed above, and kaempferol.[55] Both of these antioxidants have a documented ability to reduce blood pressure[56] and, additionally,treat a variety of illnesses.[57]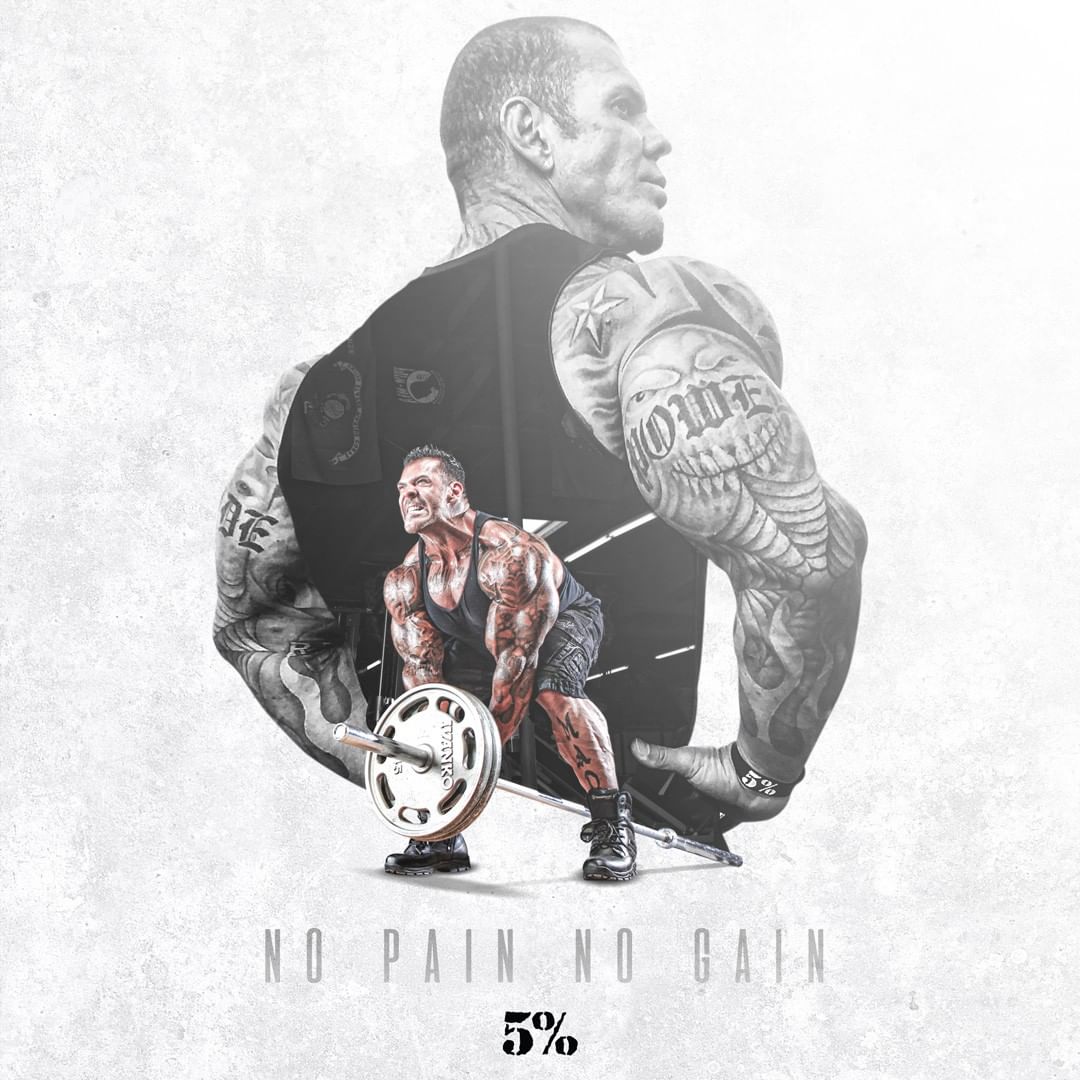 Note that this formula brings 4.5 grams of carbohydrates inside, which certainly won't hurt the pumps either!
Boost your workout with More Beet Root
5% Nutrition has done a great job of continuing their Core line, which nearly always has just a bit more than single-ingredient formulas. Their pairings have consistently made sense, boosting like-minded ingredients so that you get more than what you think you're getting.
In this case, we have a "traditional" nitric oxide booster, with a more novel nitric oxide bioavailability enhancer. It makes sense, and is a pair of ingredients not found in many of the other Rich Piana workouts at 5% Nutrition.
Rich Piana 5% Nutrition Core Beet Root – Deals and Price Drop Alerts
Get Price Alerts
No spam, no scams.
Disclosure: PricePlow relies on pricing from stores with which we have a business relationship. We work hard to keep pricing current, but you may find a better offer.
Posts are sponsored in part by the retailers and/or brands listed on this page.