Pine Bark Extract

(Tag Archives)
Subscribe to PricePlow's Newsletter and Pine Bark Extract Alerts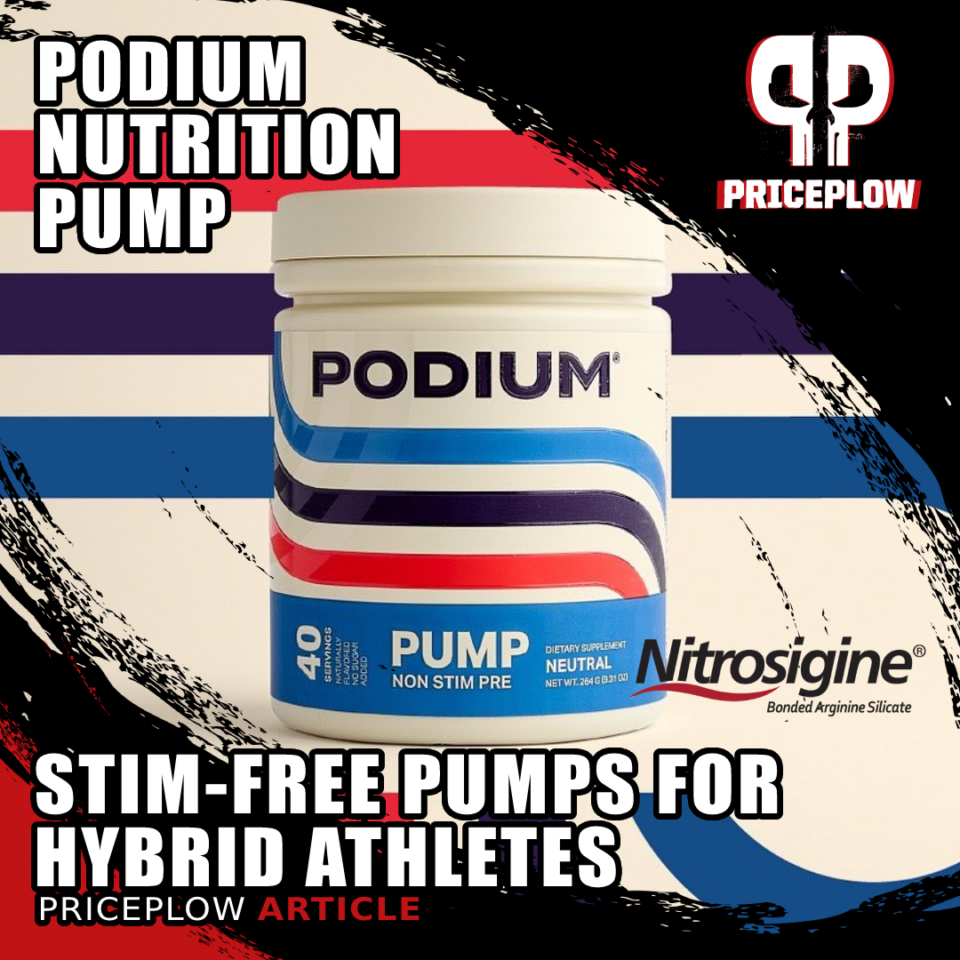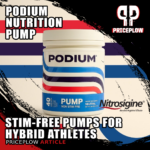 In the sports supplement world, we spend a lot of time talking about the pump. Usually, this is in a weightlifting context, where bodybuilders and powerlifters enjoy muscular swelling for aesthetic reasons – or just because it feels awesome.
But behind the visual manifestation of the pump are some key mechanisms of action – […]
Continue Reading →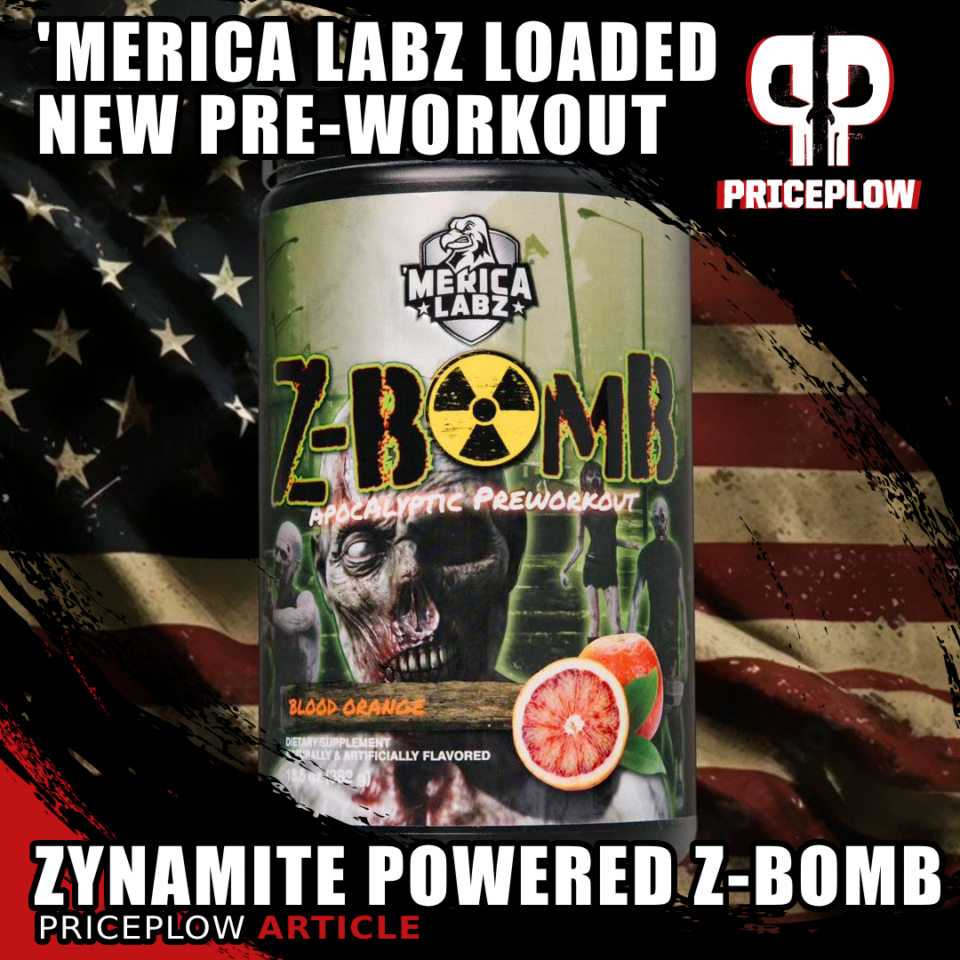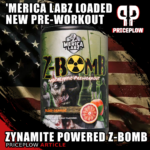 Almost everyone reading this should be old enough to remember that back in the 2010s, zombie-related media enjoyed a huge surge in popularity. Films, shows, video games, comic books, you name it – the public suddenly couldn't get enough of walking dead fantasies.
Let's face it, there's probably a good psychoanalytic reason for that. Modern […]
Continue Reading →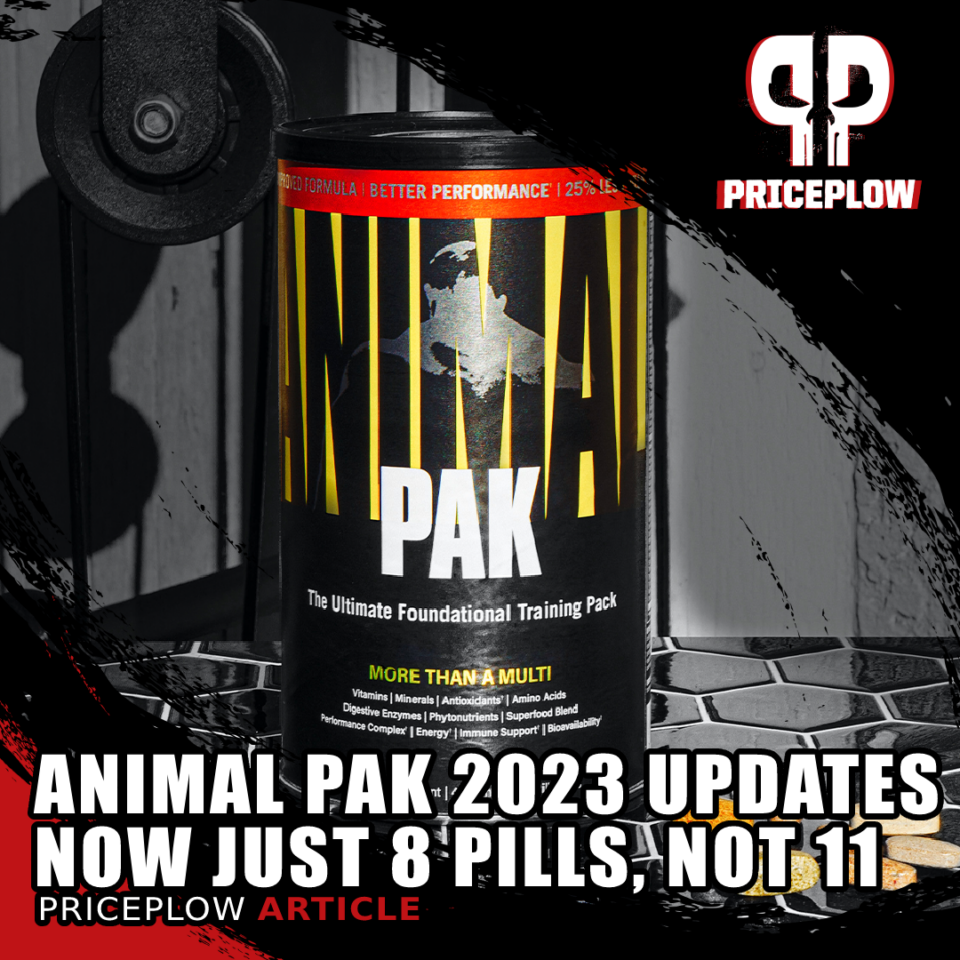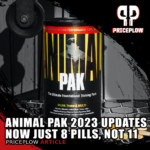 Universal Nutrition, headquartered in New Brunswick, New Jersey, produced the original Animal Pak in 1983. At the time, the company set out to develop a supplement capable of fulfilling the micronutrient demands of the biggest and hardest-working athletes on the planet.
Now we know Animal Pak is far more than just a multivitamin. Many […]
Continue Reading →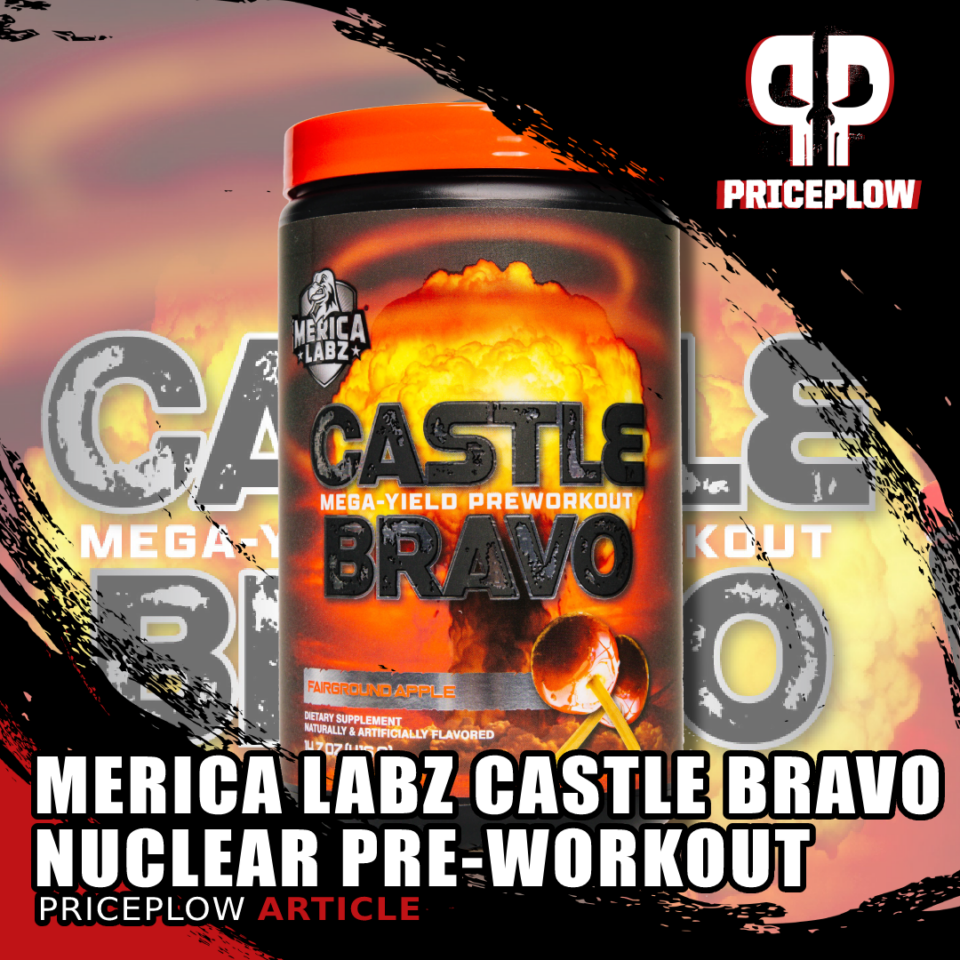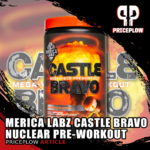 PricePlow is a company of patriots, so of course we love 'Merica Labz for doing everything with an unapologetically American flair.
This means going big, taking things to the limits, and testing the boundaries of supplement convention in the finest tradition of American innovation.
Today we're going to talk about Castle Bravo, named after […]
Continue Reading →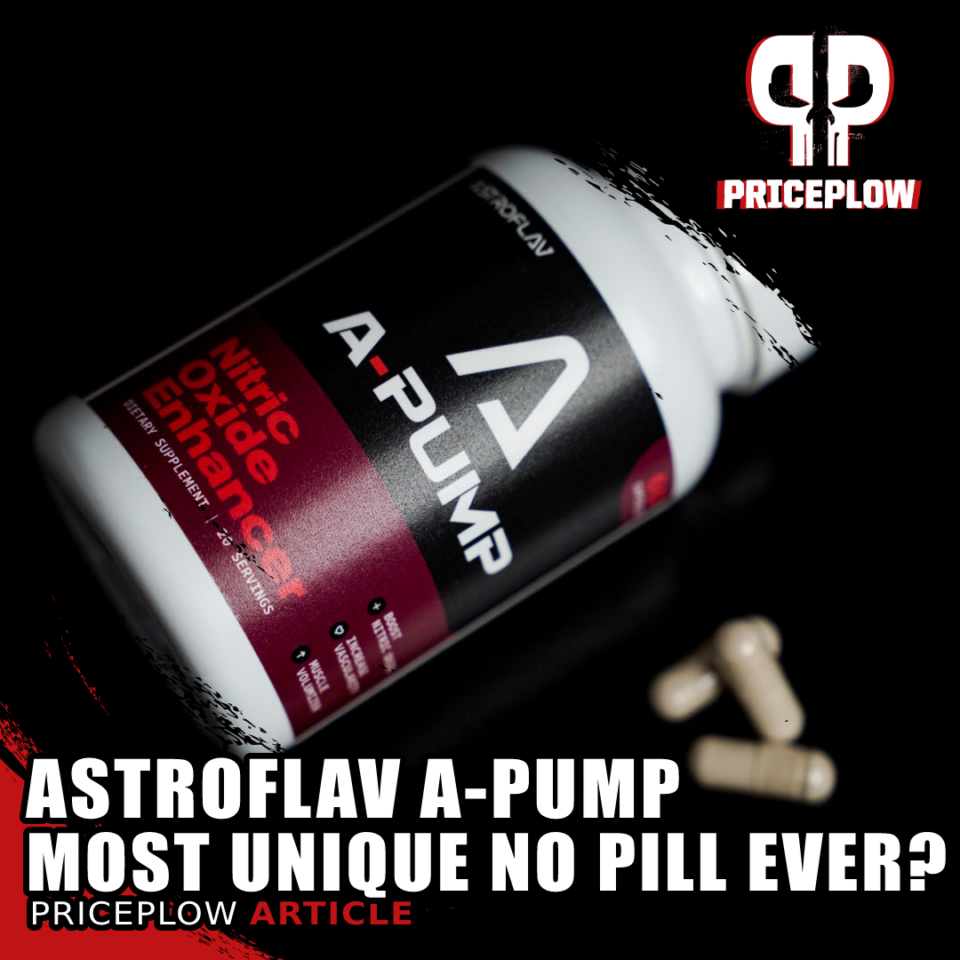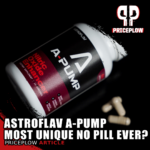 AstroFlav is an industry leader in many ways – they're famous for their astronomically good flavors, which absolutely do live up to the company's name.
Today we're writing about the upgraded A-Pump, which is a capsule-based supplement, so no delicious AstroFlavors to talk about today – but AstroFlav is definitely on top of […]
Continue Reading →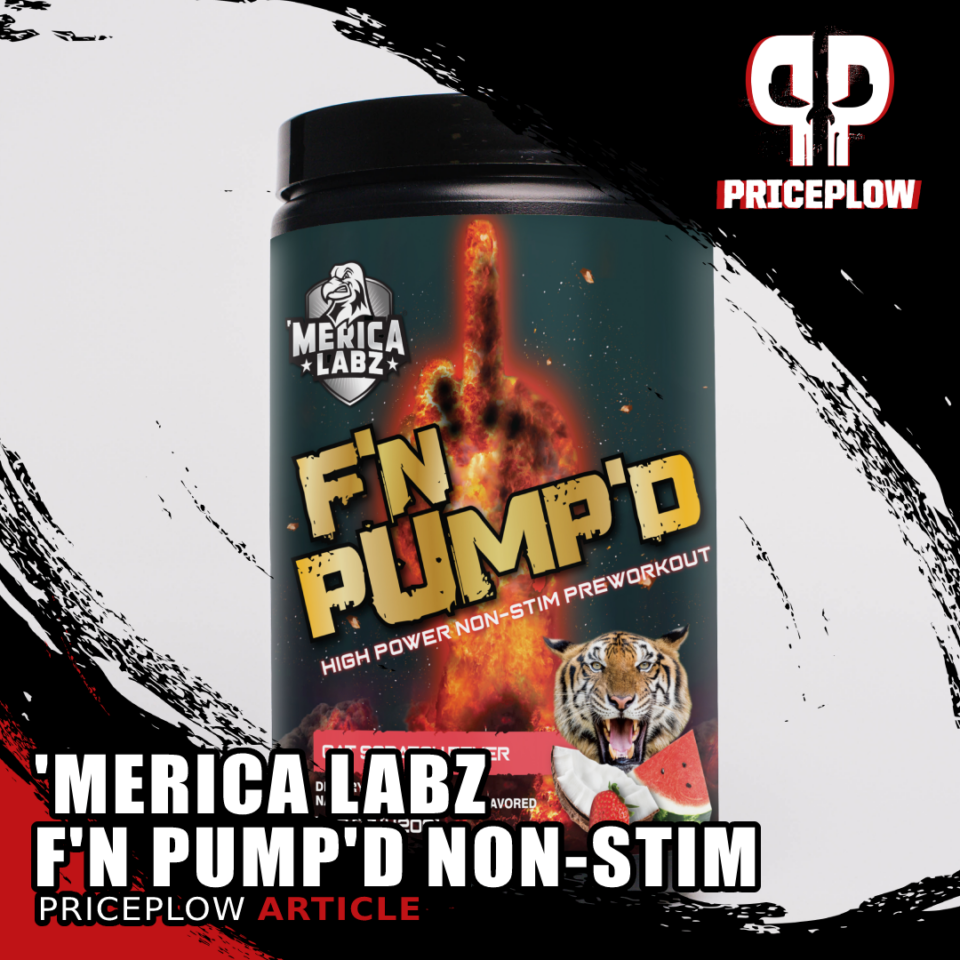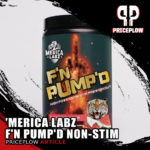 'Merica Labz quickly became a PricePlow favorite because of their American-style approach to everything they do. New products usually go big in some way because they push the limits of supplement-industry convention and top it off with a touch of can-do American ingenuity.
We love their Red, White, and BOOM pre-workout, and had a […]
Continue Reading →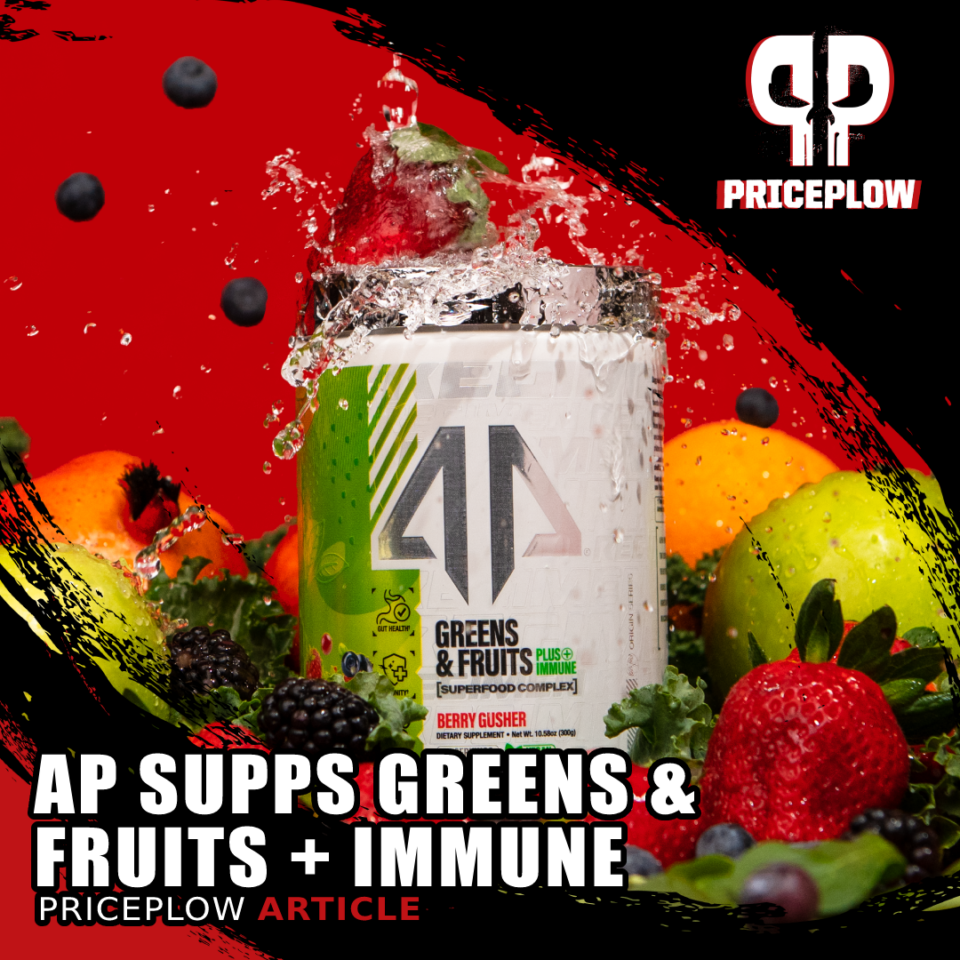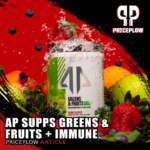 Nearly everyone knows about the glorious AP Prime Bites Protein Brownies, but with winter coming, we're going to need to do more than just microwave our favorite high-protein snack. It's time to buckle down and get our immune systems ready.
One of the main ways to do that is with a solid greens powder, […]
Continue Reading →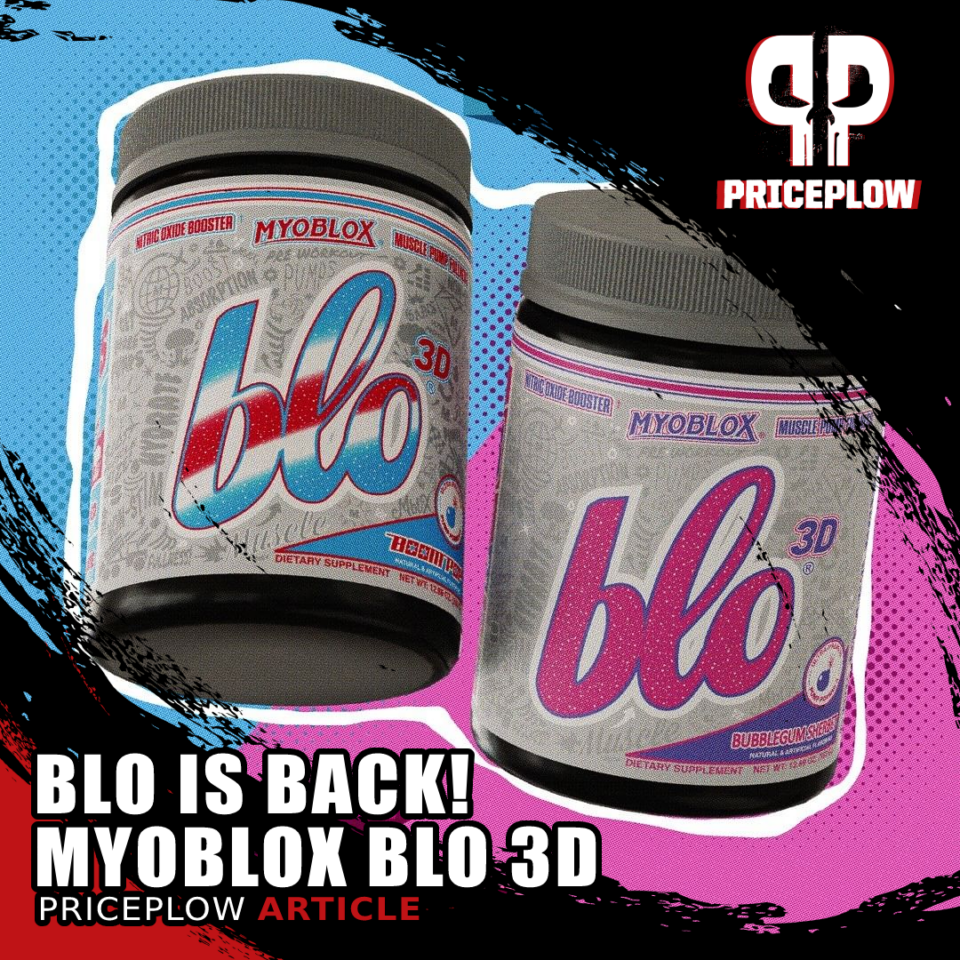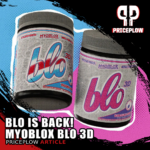 Blo is back!
We always get excited about new products from MyoBlox, a hip and savvy lifestyle-and-performance brand from the San Francisco Bay Area that took the supplement scene by storm in 2017.
With flashy neon visuals that hearken back to hypebeast streetwear fashion — a popular style these days — MyoBlox has proven […]
Continue Reading →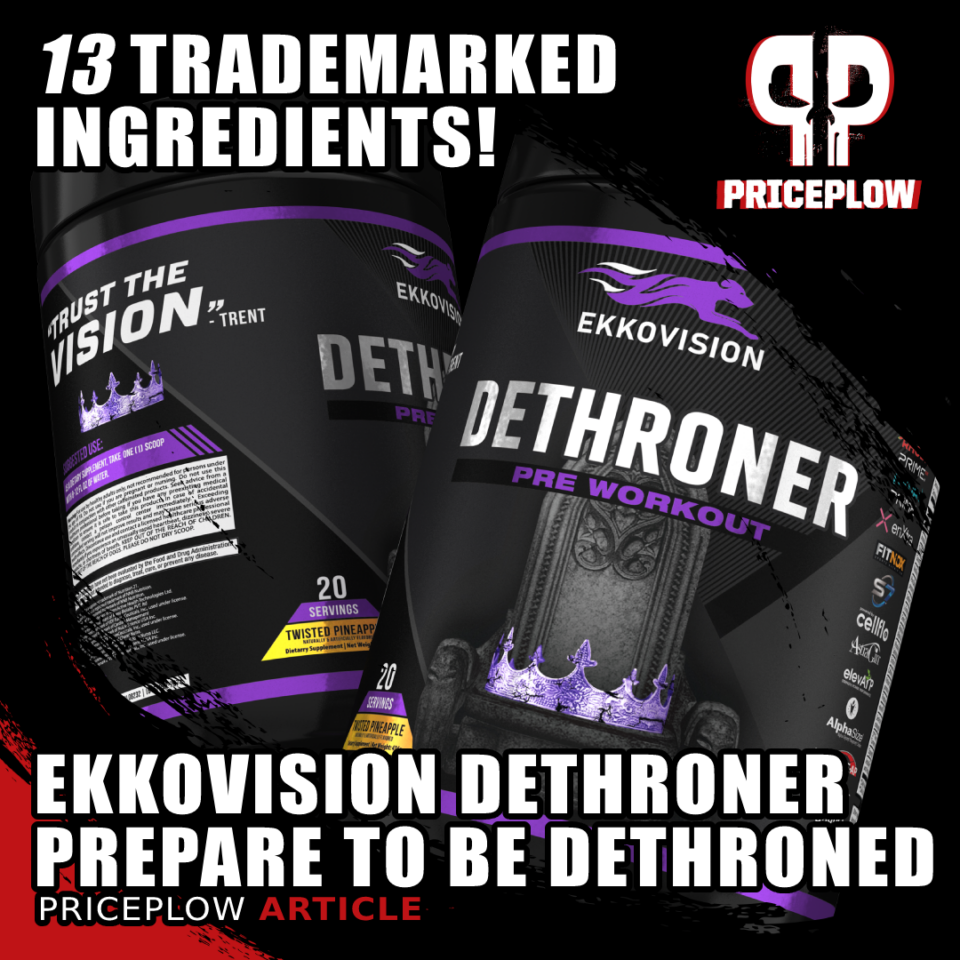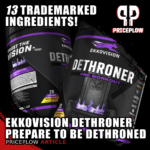 It hasn't been long since we covered Ekkovision's Formula 2.1 Pre-Workout Supplement, but it just got… DETHRONED.
Ekkovision DETHRONER: Monstrously Loaded Pre-Workout Supplement
Ekkovision has stepped up the pre-workout supplement arms race on TikTok, where young brands are one-upping each other for the most epic formulas, in true social media style. Formula […]
Continue Reading →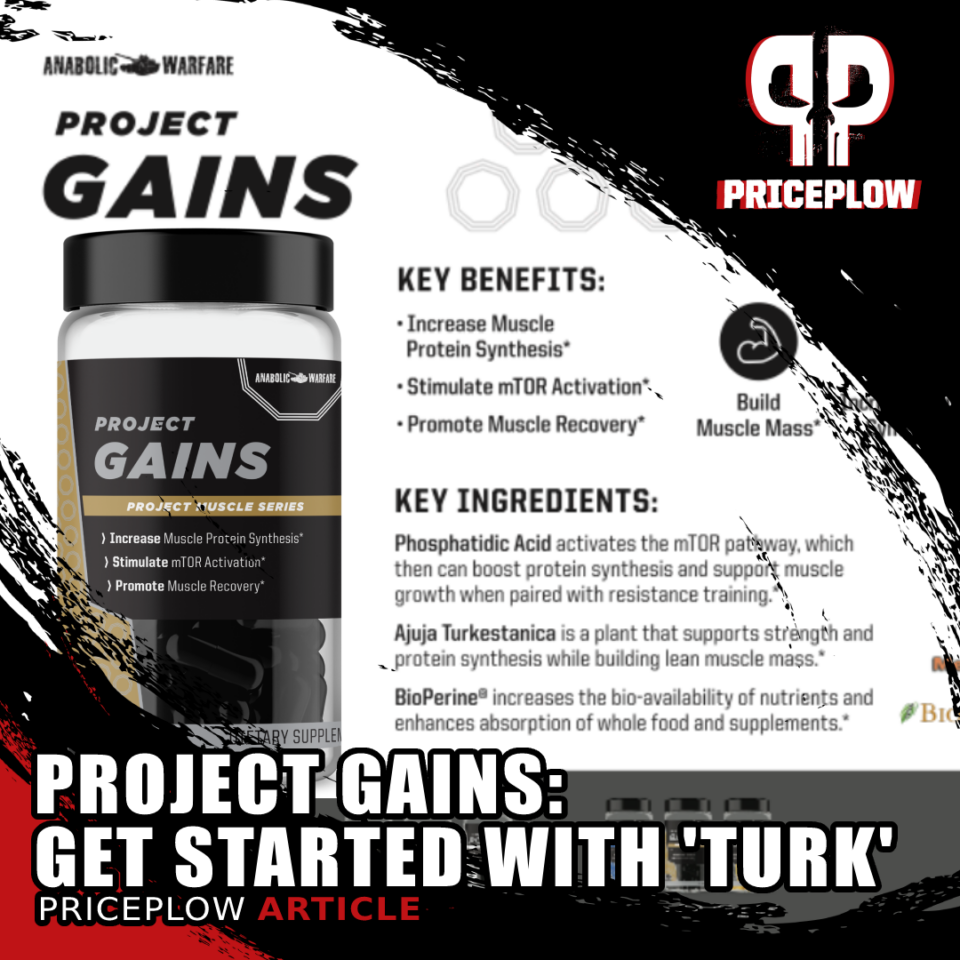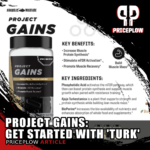 Anabolic Warfare's Project Muscle has muscle and fat-shredding supplements of all varieties, and has been a major hit since their release in 2022. In past articles, we discussed the popular anabolic compound turkesterone, which is extracted from Ajuga turkestanica, the sole ingredient in Project Hulk.
But jumping head-first into a supplement like […]
Continue Reading →