Pea Protein Isolate

(Tag Archives)
Subscribe to PricePlow's Newsletter and Pea Protein Isolate Alerts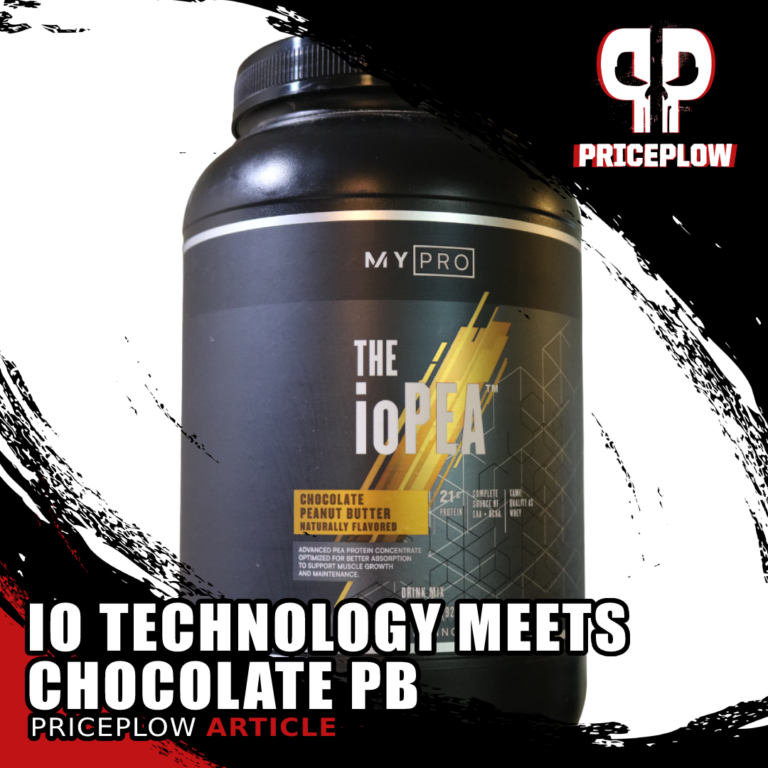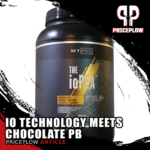 In an industry full of copycats and canned formulas, Myprotein has set the bar high when it comes to innovation. We've covered Myprotein's The Pro Range of supplements on the PricePlow Bog before, and we've been particularly impressed with their ioPea plant-based protein powder.
Utilizing pea protein isolate powder enhanced by io technology from Ingredient […]
Continue Reading →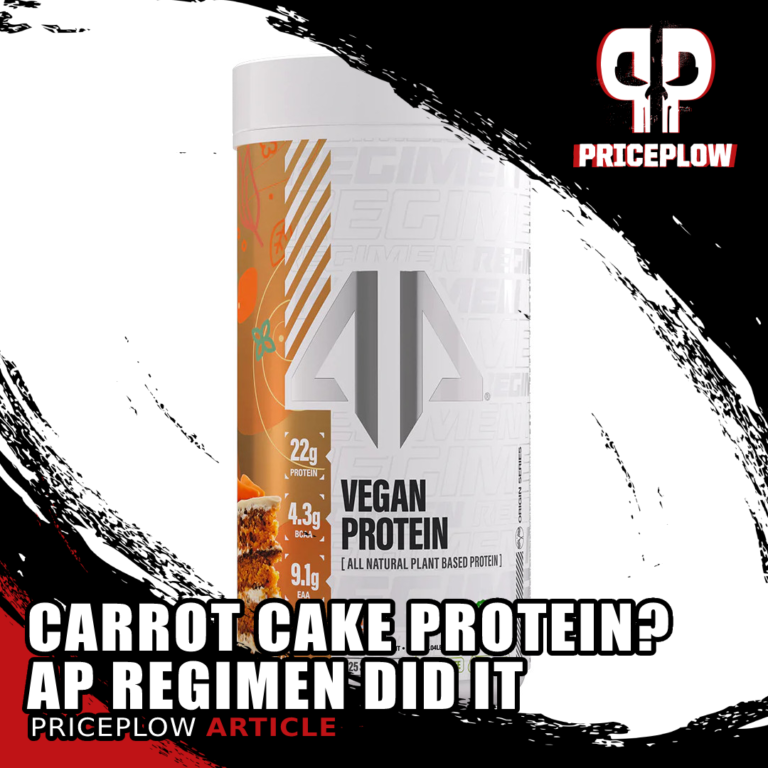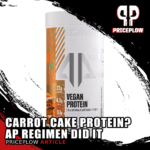 Lately, the AP Prime Bites Protein Brownies have really stolen the show for Alpha Prime Supps. We recently had AP's Brian Ikalina and Europa's Justin Weeks on the PricePlow Podcast (Episode #071) to celebrate their retail-exclusive Purple Velvet flavor.
But remember, Alpha Prime Supps makes supplements besides protein brownies. Going beyond supplements like the Legacy […]
Continue Reading →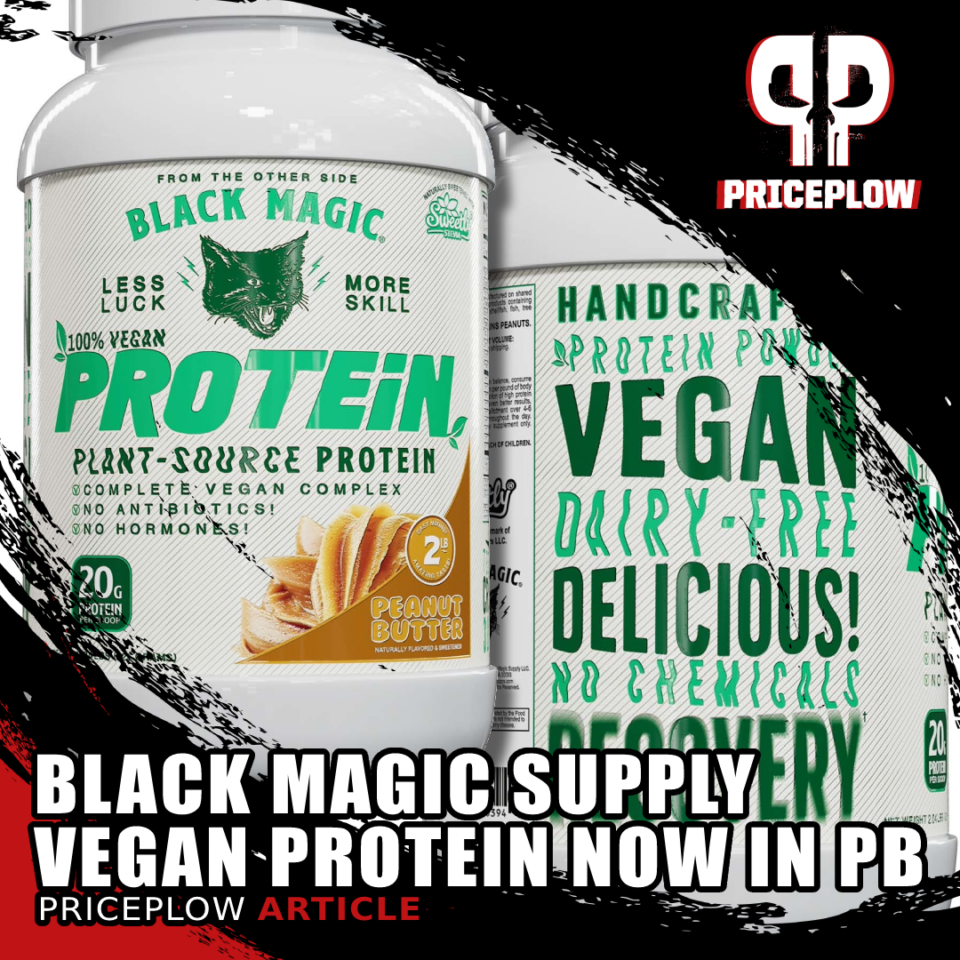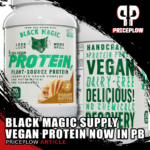 Earlier this year, we scooped the industry with news that Black Magic Supply was tooling up for 2022, giving a recap of where the edgy brand was and where it was going. Taking a break from the heroic BZRK Voodoo limited-edition pre-workout and underrated Ecto Plasm stim-free pre-workout, it's time to get those protein […]
Continue Reading →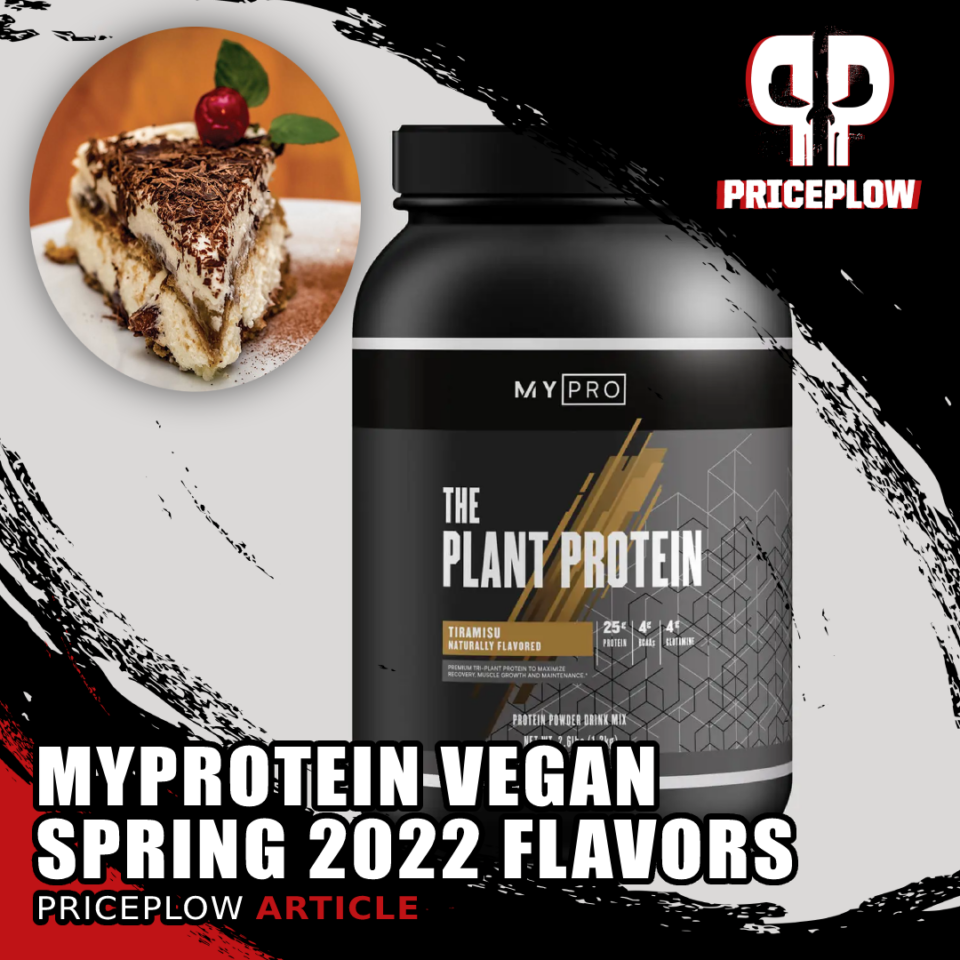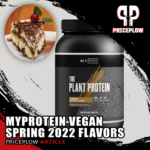 Unsurprisingly well-known for their protein supplements, Myprotein has kept their fans busy with some incredible new pre-workout flavors like their Mike and Ike collab in The Pre-Workout, as well as an incredible Eddie Hall Pre-Workout.
Getting back to protein, they snuck out a few incredible new Layered Bar Flavors: Peanut Butter Jelly, Chocolate […]
Continue Reading →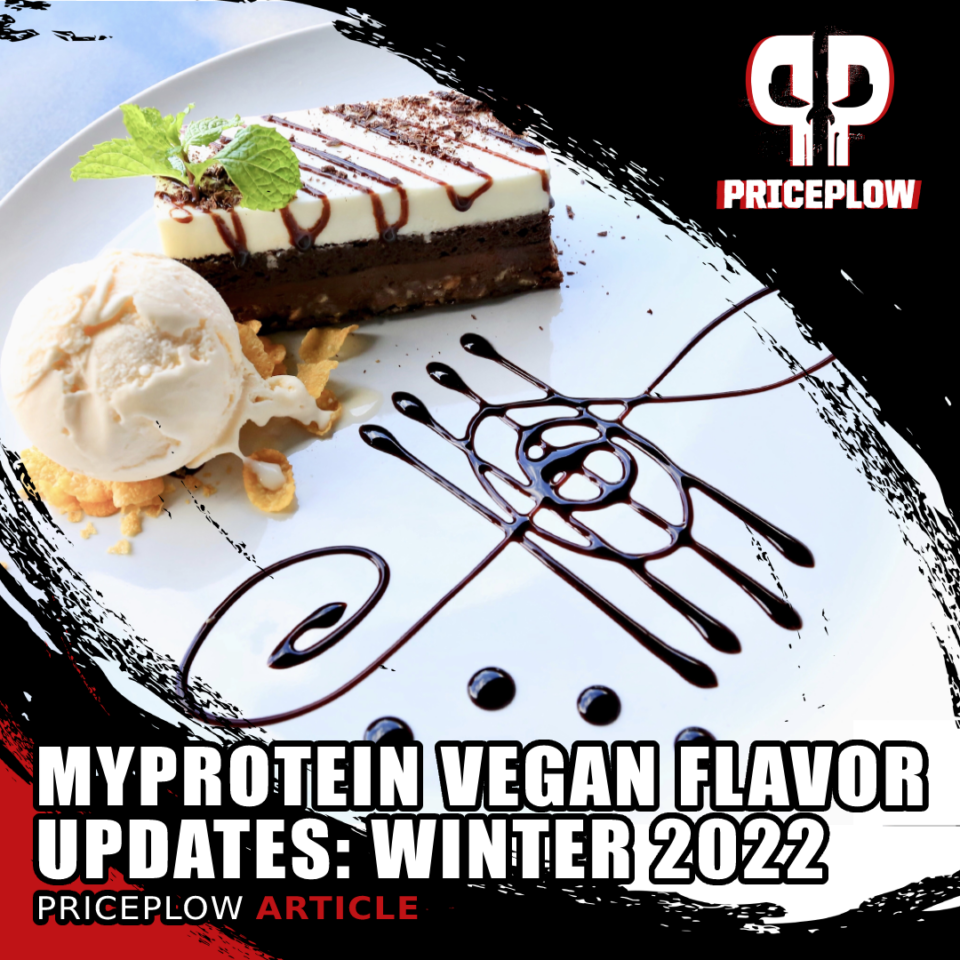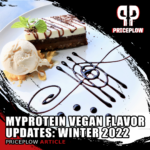 The innovative team that recently brought us The ioPea, the popular enhanced vegan protein powder, quietly announced exciting new flavors for some of their most beloved vegan supplements. We recently did a deep dive on Myprotein's cutting-edge io-optimized pea protein isolate formula — The ioPea — and we encourage everyone to have a look […]
Continue Reading →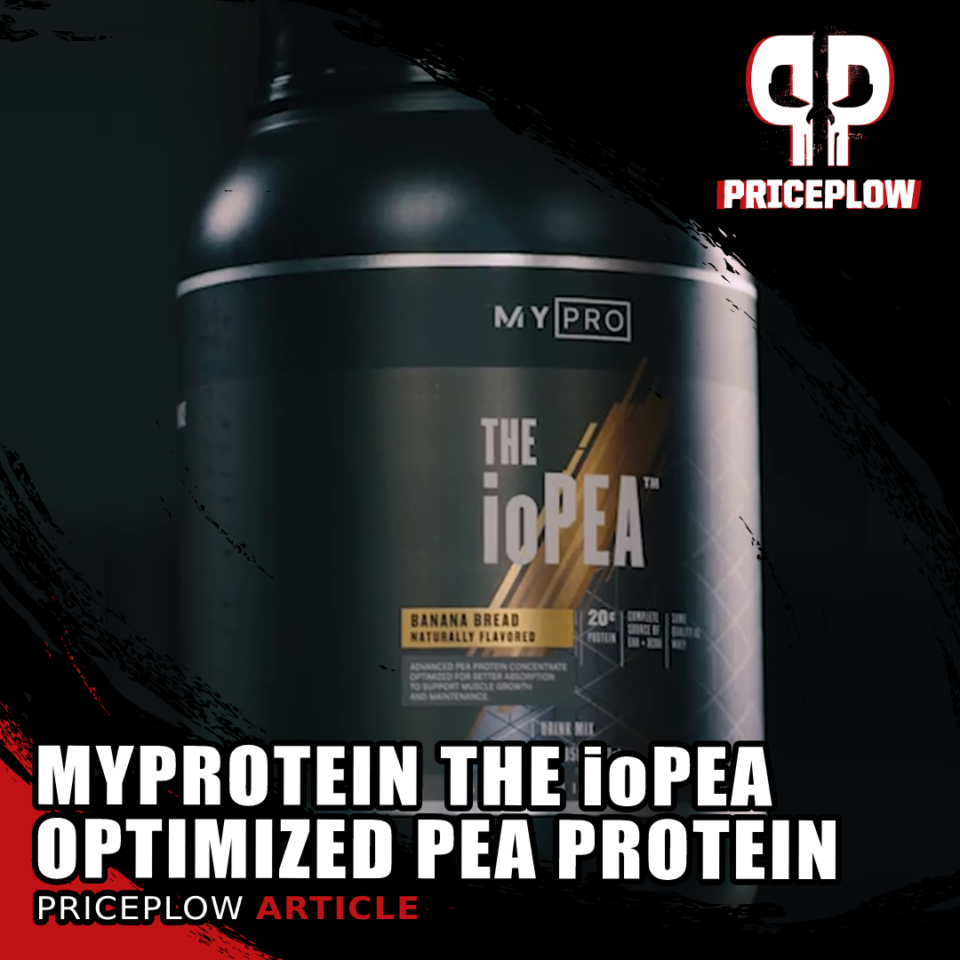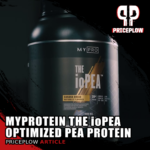 When it comes to exciting new supplement technologies and developments, we've done our best to stay on top of novel ingredients and the formulas that include them. The protein industry pioneers at Myprotein have a specific line of supplements named The Pro Range that utilize many of these cutting-edge technologies. One example is Myprotein's The […]
Continue Reading →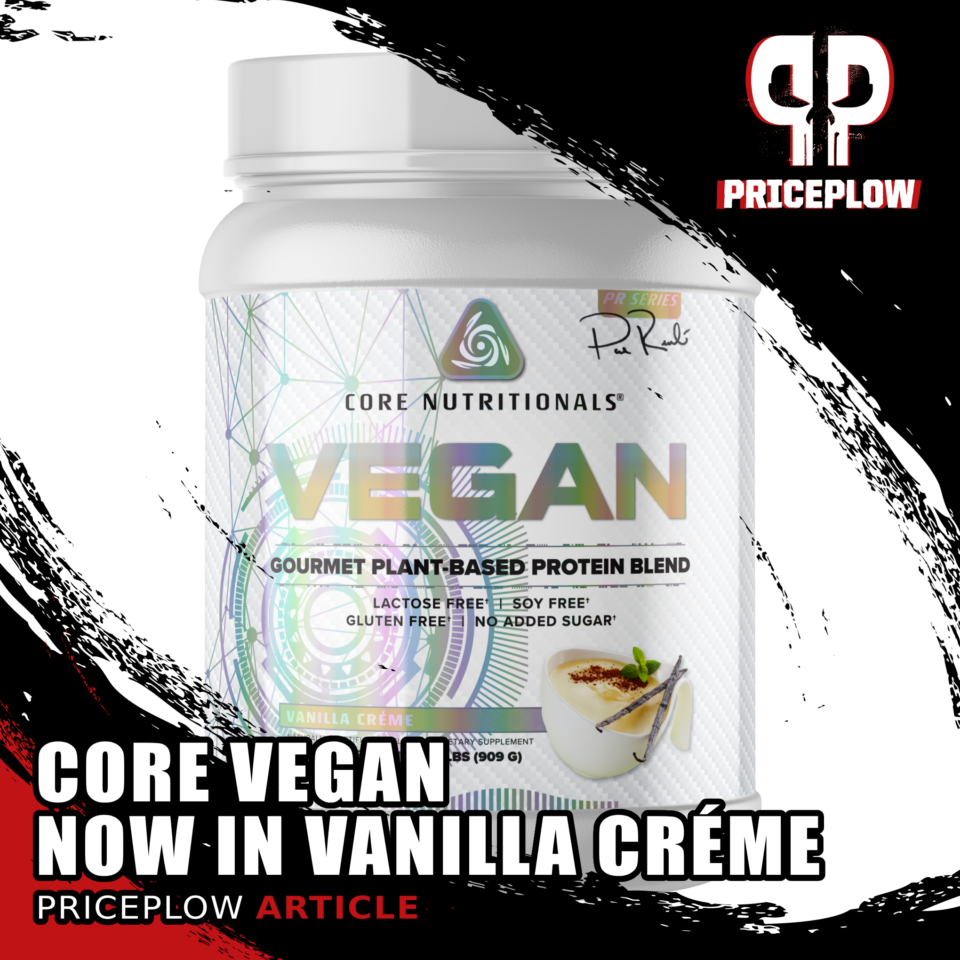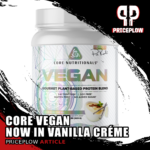 When running through PricePlow's 2020 Supplement Awards, we realized that CORE Nutritionals quietly had an incredible year, getting mentions in nearly every category. One product we missed, however, was Core VEGAN, their popular vegan protein powder that's enhanced with additional BCAAs and digestive enzymes.
Today (May 10, 2021), the brand behind Doug Miller is […]
Continue Reading →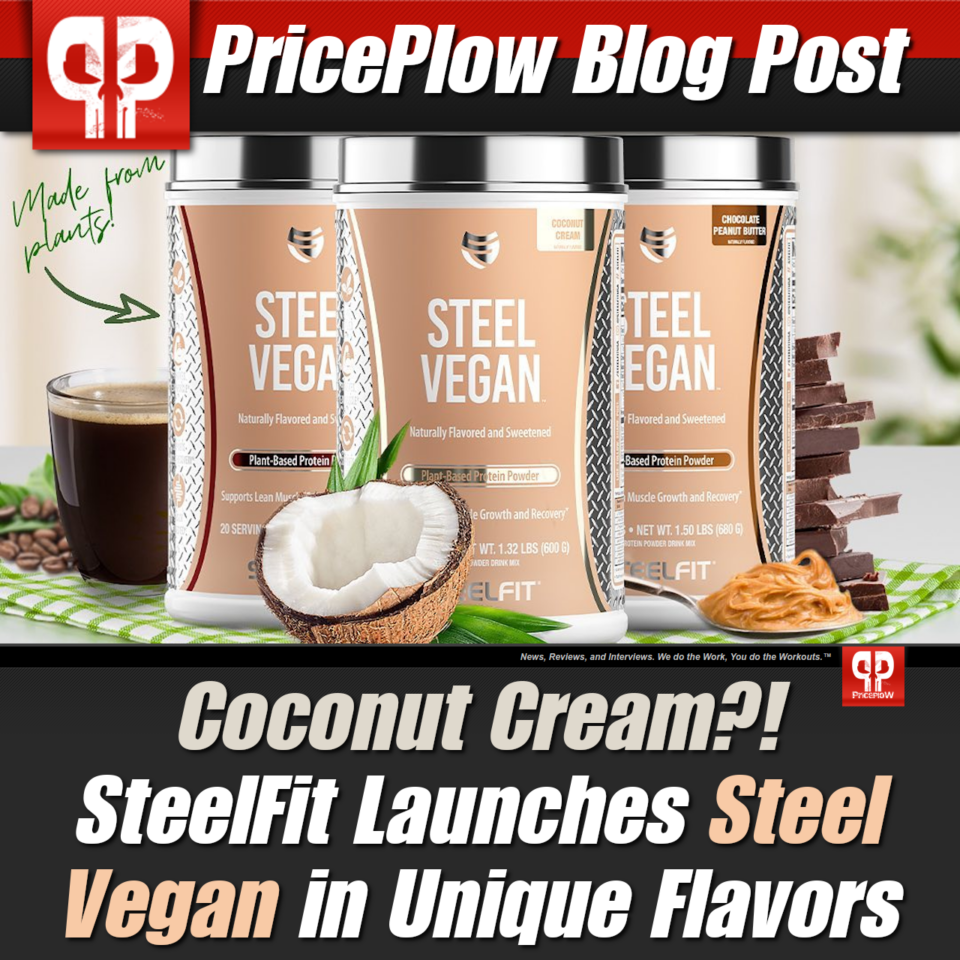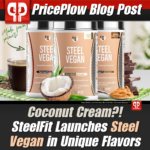 SteelFit has been an industry pioneer in weight loss supplements and "skin fitness" products, with incredible formulas like the top-rated Shredded Steel fat burner and the unique Abs of Steel cream.
When it comes to protein powders, few beat the flavor profiles of Steel Whey, especially that Peanut Butter Milkshake flavor. But that's […]
Continue Reading →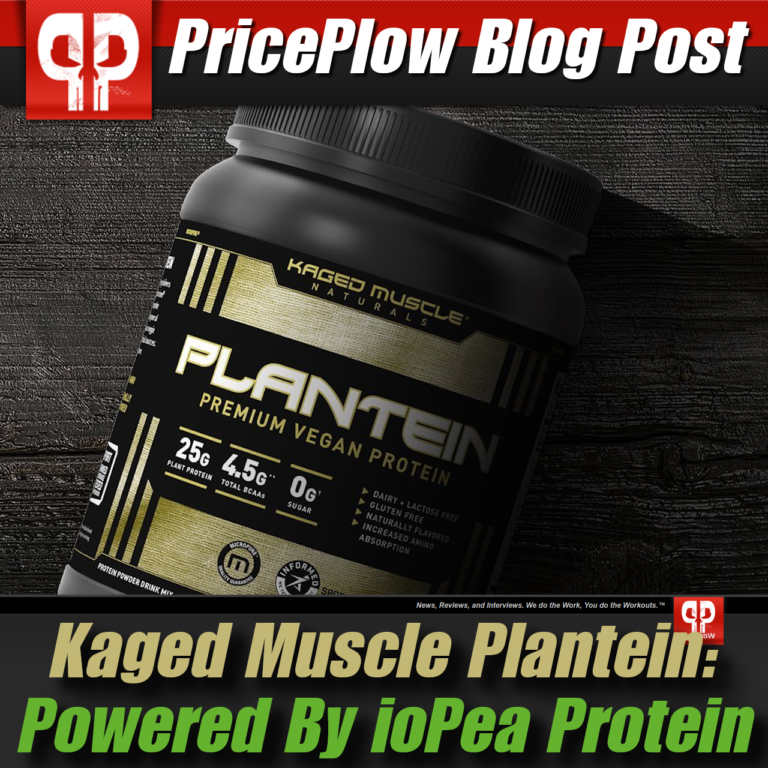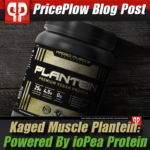 Kaged Muscle has had some major launches this year, but the arrival of Plantein might be the most highly anticipated drop yet. Flashback to February 7, 2020 — we gave you an exclusive sneak preview and a taste test of Kaged Muscle's upcoming vegan protein powder. Just from a few samples, we were blown away […]
Continue Reading →