GBB

(Tag Archives)

GBB is also known as Gamma Butyrobetaine Ethyl Ester. We have a post with everything you need to know about it titled GBB (Gamma-Butyrobetaine Ethyl Ester) – We call it a "super carnitine" that makes a lot of users sweat a lot!
Subscribe to PricePlow's Newsletter and GBB Alerts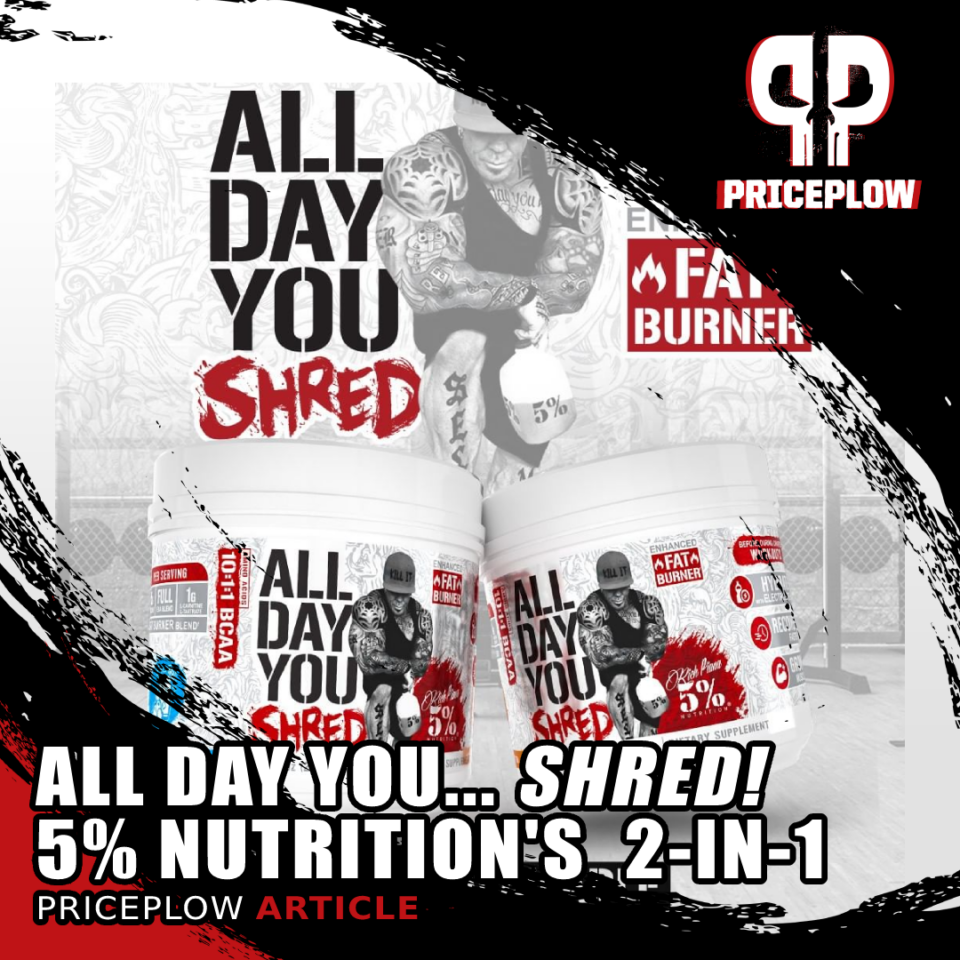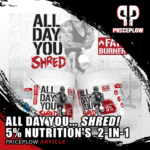 One of legendary bodybuilder Rich Piana's core beliefs was that only 5% of the planet has the motivation and the discipline to fulfill their lifelong dreams and become their ideal self. He founded 5% Nutrition in order to help outliers of humanity achieve their goals, by providing them with high-powered nutritional supplements true to his […]
Continue Reading →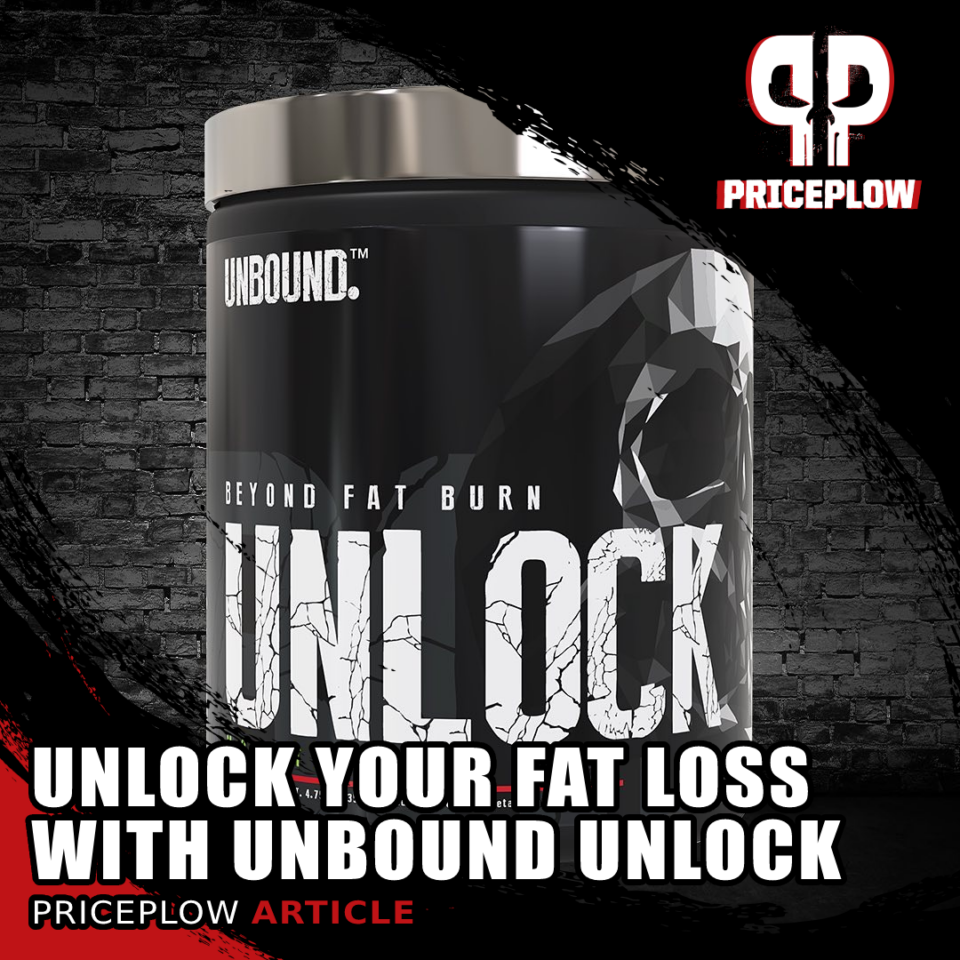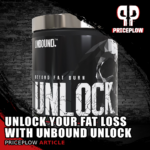 UNBOUND has officially burst onto the supplement scene, with "exciting" being the best word to describe the launch. Prior to the big unveil, everyone in sports nutrition wondered who was drumming up all this intrigue. The inauguration — complete with a drum containing all six flagship supplements — validated the hype. It was revealed that […]
Continue Reading →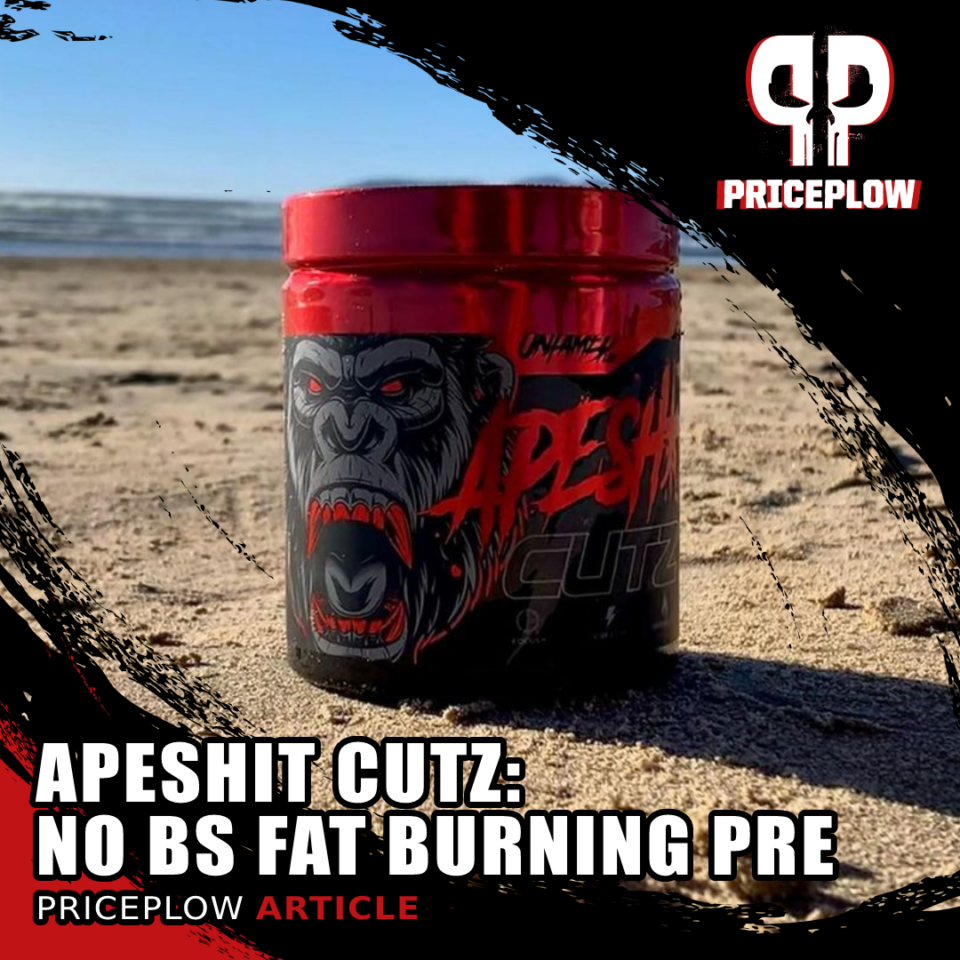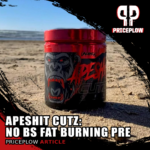 Primeval Labs came in hot in 2021 with their Ape Sh*t Untamed RTD, which we still believe is the best-tasting pre workout RTD we've had yet (Gummy Bear flavor especially). This didn't come out of nowhere, though — Primeval Labs' Ape Shit series has long been a massive success. We first covered Ape Sh*t […]
Continue Reading →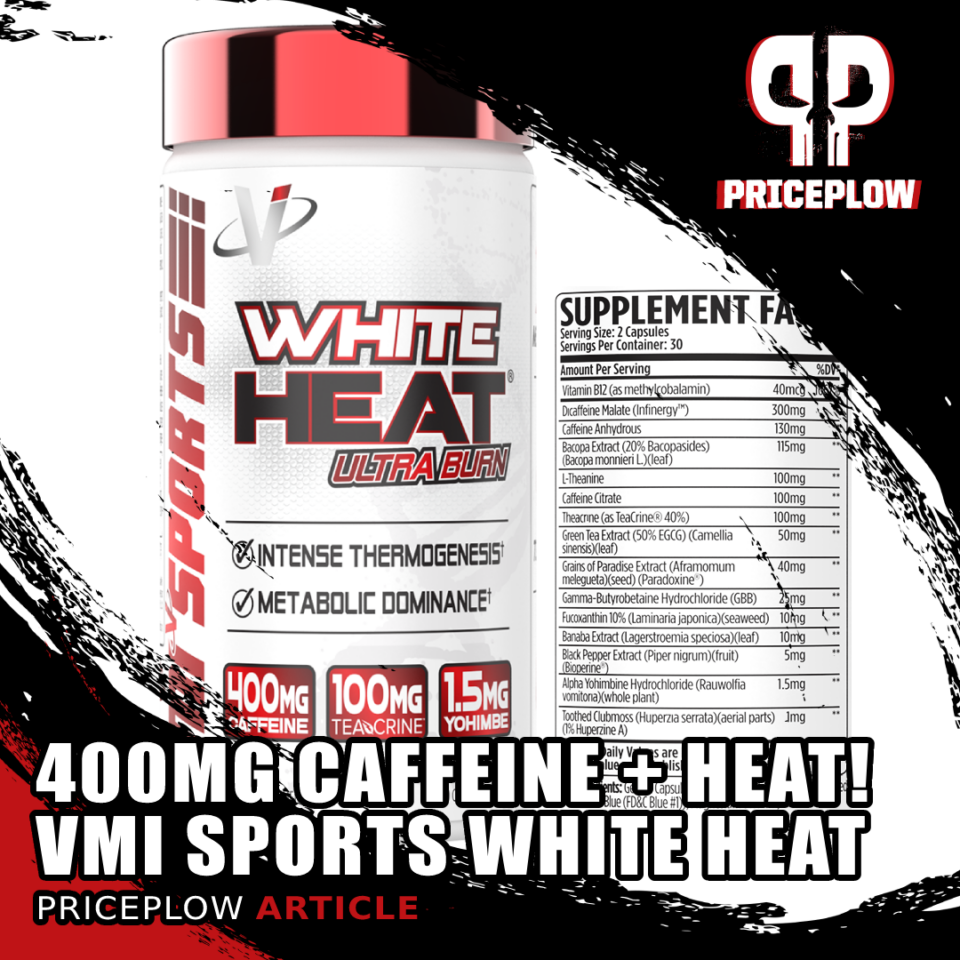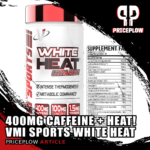 VMI Sports has quietly been staking their claim on several parts of the supplement market – they've always been known for their high-stimulant K-XR pre workout, which uses a triple-stage caffeine threat that is not for the timid. But more recently, their Protolyte whey protein isolate powder (now with over half a dozen insanely underrated […]
Continue Reading →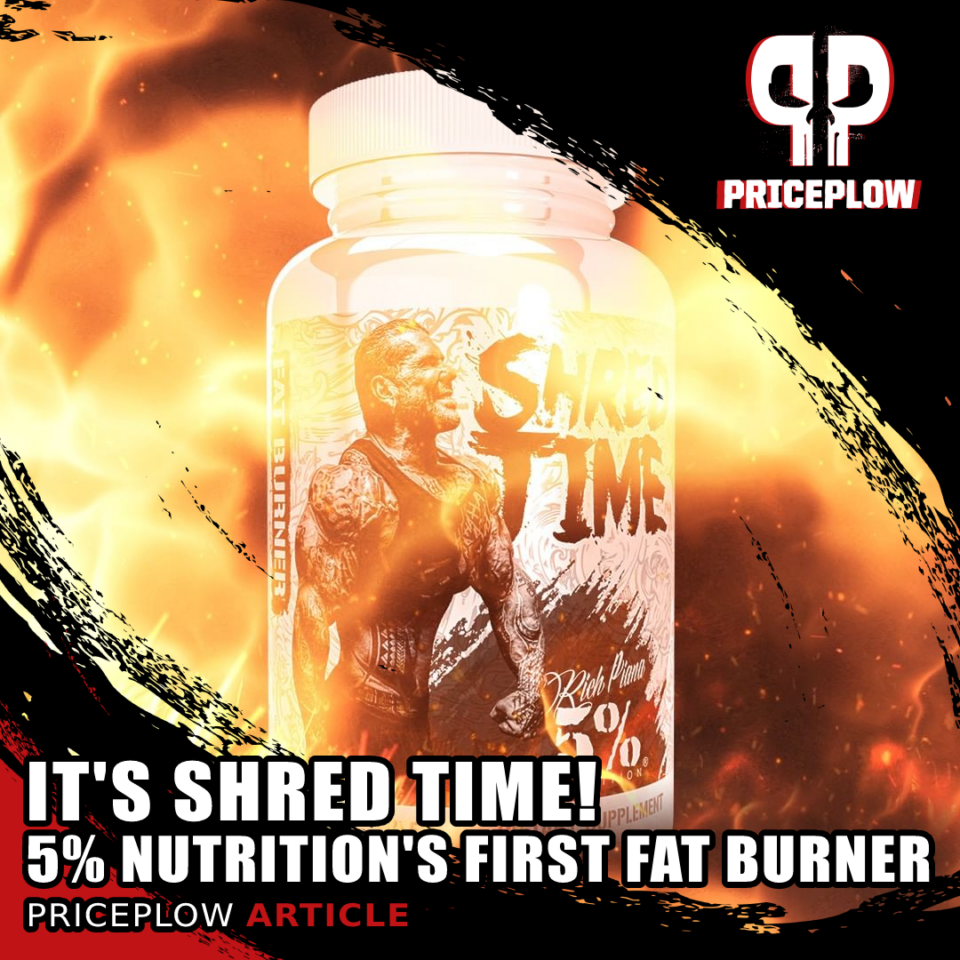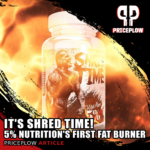 For several years, we've covered Rich Piana and his 5% Nutrition supplement brand, loving on their functional foods (Knock the Carb Out Bars and Cookies), dairy-free meal replacements (Real Carbs + Protein) and of course, the 5% pre workout supplement arsenal.
While the brand's initial array of supplements had an energy-based nootropic named […]
Continue Reading →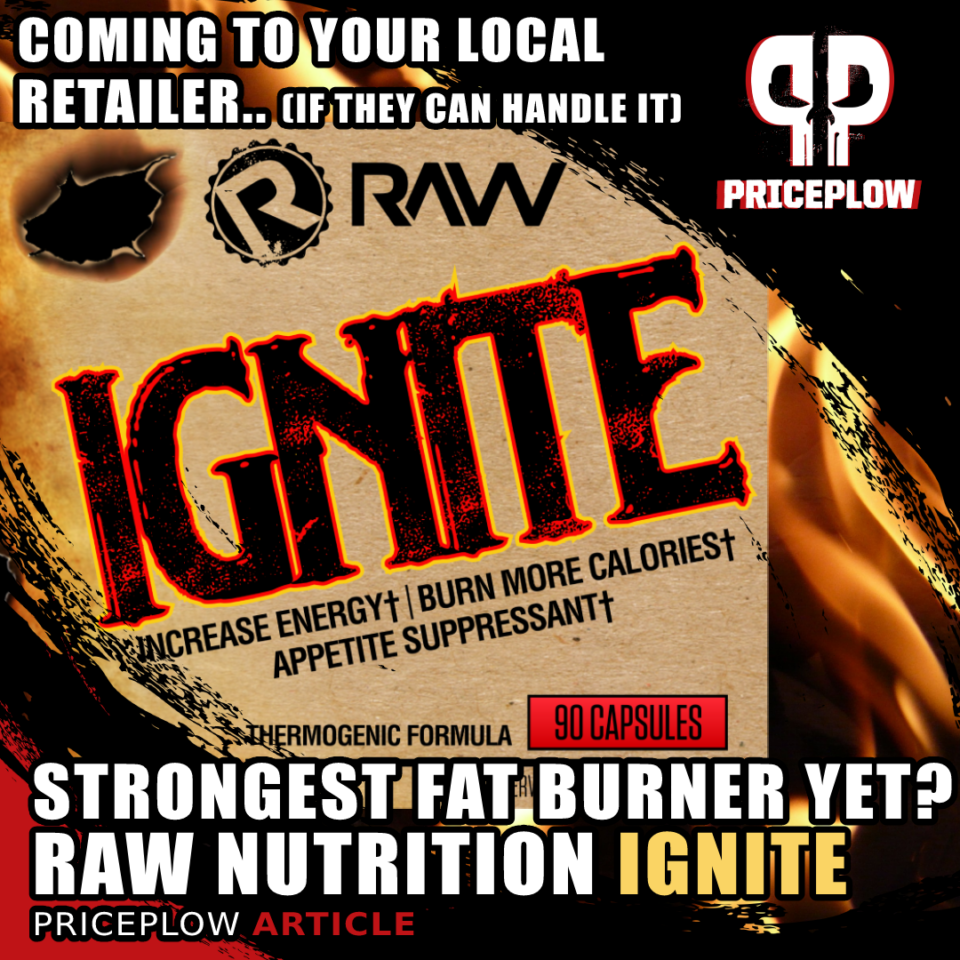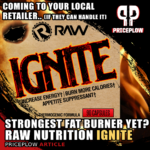 In the world of supplements, there are products marketed as fat burners that indirectly support weight loss… and then there are serious supplements that can help you oxidize legitimate amounts of fat.
This one is the latter of those two. A true-to-its-name, real-deal fat burner. It won't be for everyone — it won't even be […]
Continue Reading →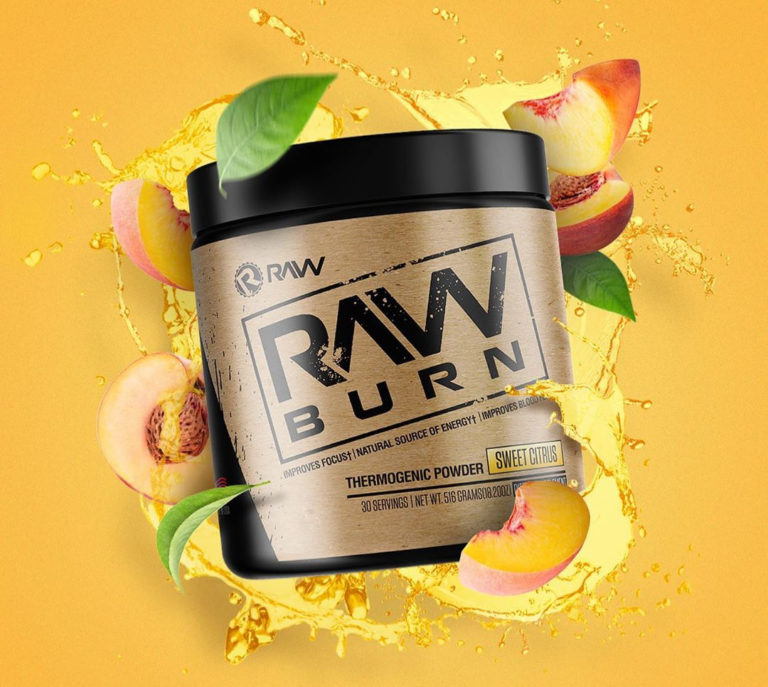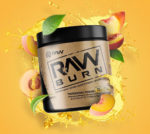 In order to lose weight, you must create a caloric deficit by expending more calories than you take in. When you maintain this deficit over the course of several weeks, the body slowly sheds fat. As long as you're eating right and resistance training regularly, you retain lean muscle mass. Fitness experts say the goal […]
Continue Reading →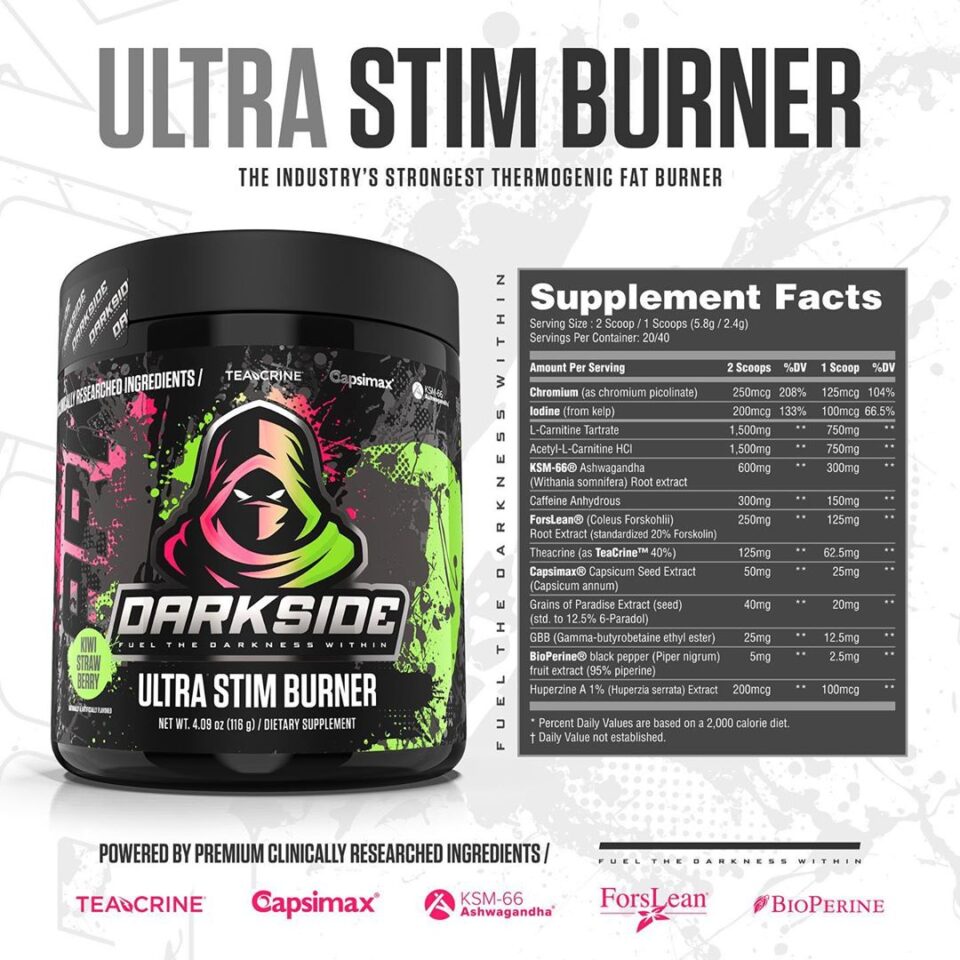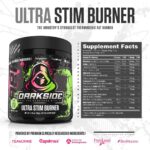 Whether you're talking about new products, brands, or ingredients, one thing rings true – the supplement industry is growing at a rapid rate these days! That makes us here at PricePlow very happy, because it enables all of us to benefit from this constant innovation!
Today we're here to tell you about a new […]
Continue Reading →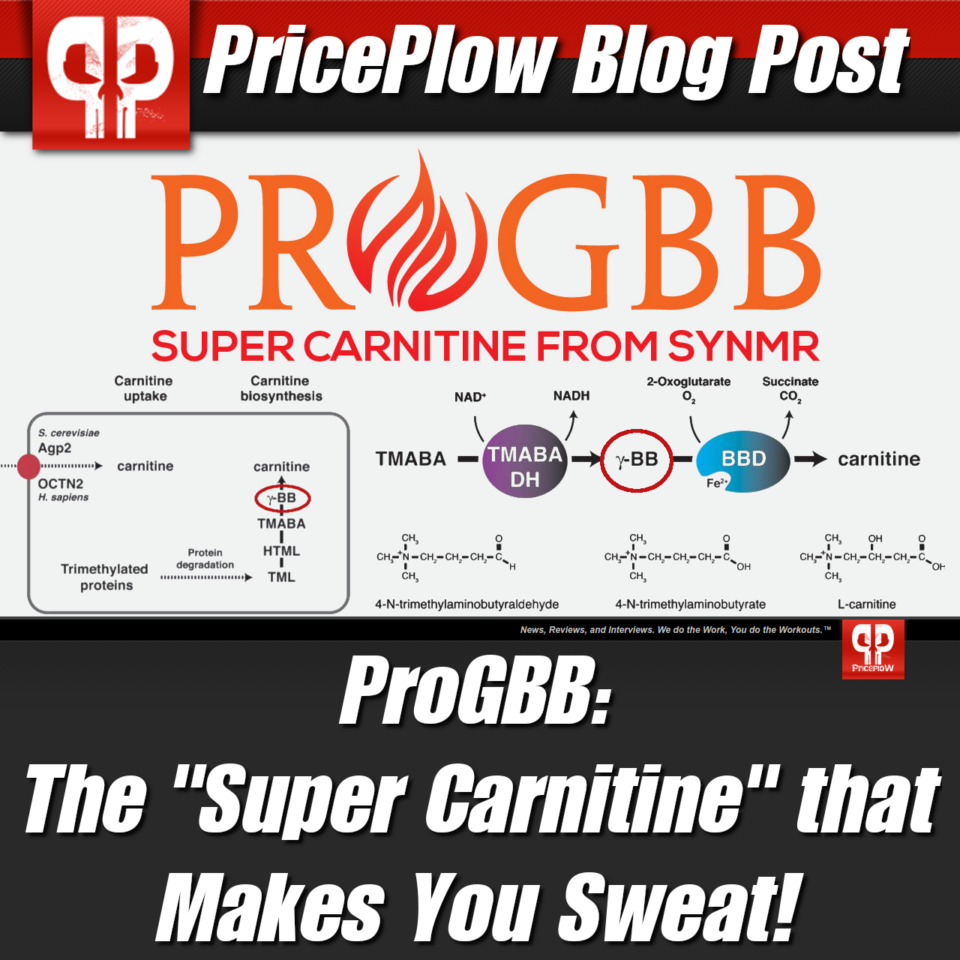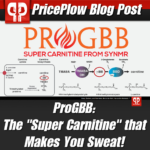 Carnitine supplements are some of the most popular ones around. If you follow PricePlow, you've likely tried at least one, and that's a good thing, because way too many people are carnitine deficient due to our society's irrational fear of red meat. Without sufficient carnitine, we have a difficult time with an immense number […]
Continue Reading →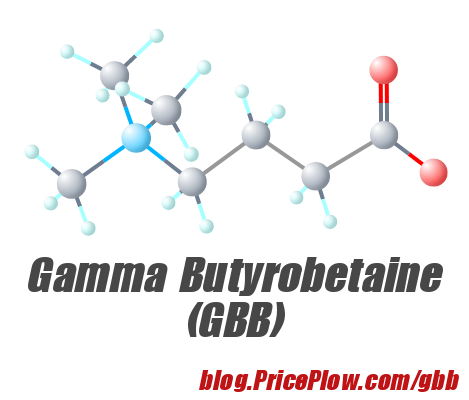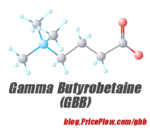 If you follow PricePlow, you have likely tried a carnitine-based supplement in the past. What if we told you that everything you've taken may pale compared to the new kid on the block, GBB?
The short goes like this: Not only will it leave you sweating more than anything on the market, it […]
Continue Reading →