Caffeine Anhydrous

(Tag Archives)
Subscribe to PricePlow's Newsletter and Caffeine Anhydrous Alerts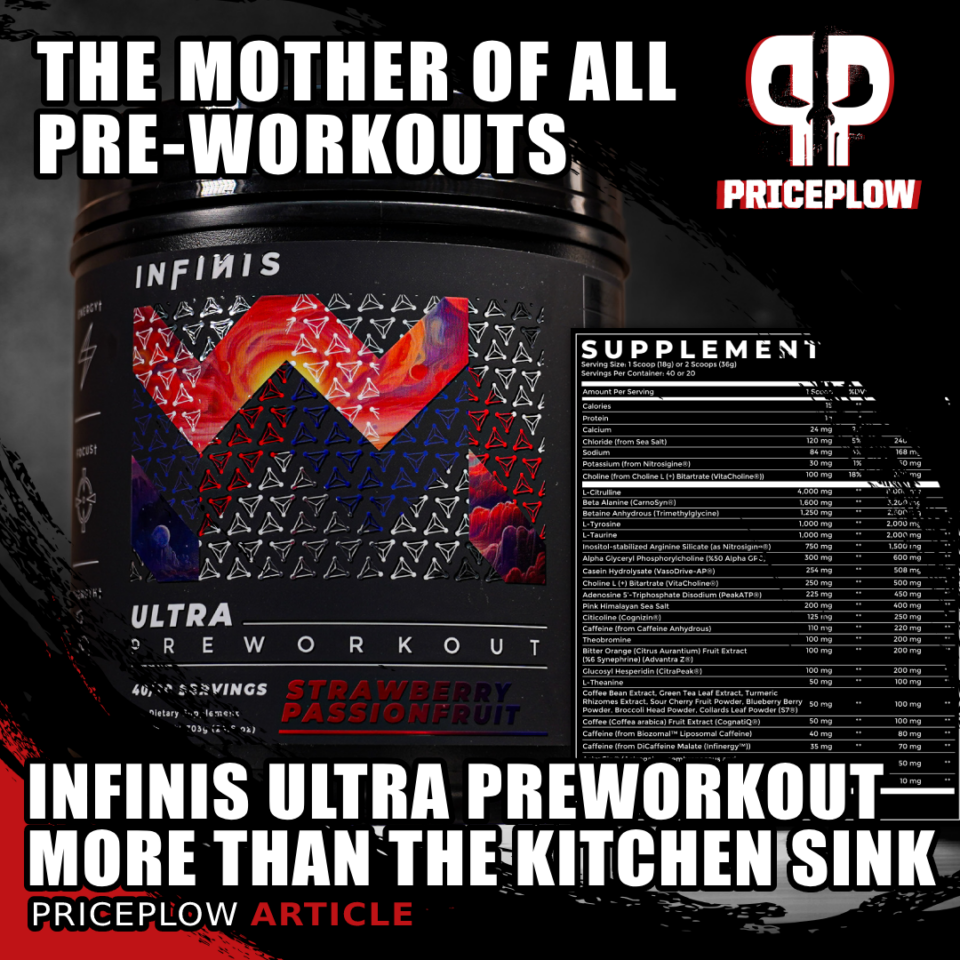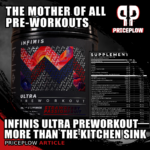 You've been waiting for it — today we've got a real doozy for you.
Infinis Ultra Preworkout – The Ultimate Kitchen Sink Formula
Newcomer Infinis is debuting their pre-workout supplement and it has, well, everything.
It's been a long time since we saw anything this loaded with patented and trademarked designer ingredients. An 8-gram[…]
Continue Reading →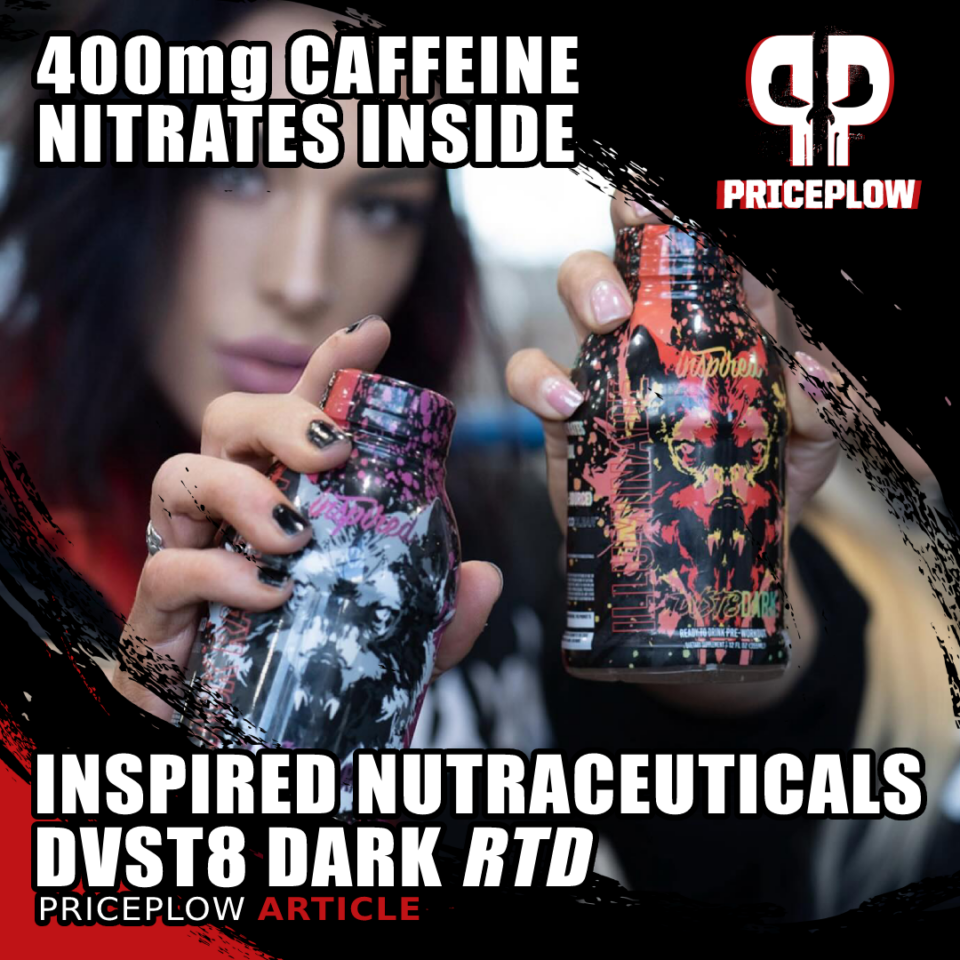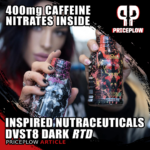 Back in July, we covered Inspired Nutraceuticals' DVST8 DARK Pre-Workout – a formula for anyone who wants to hone their edge. Or in Jungian terms, integrate their shadow. It's an impressive formula in many ways, featuring some novel ingredients and generous doses of familiar ones.
DVST8 Dark Now in
RTD
Form
Well, now […]
Continue Reading →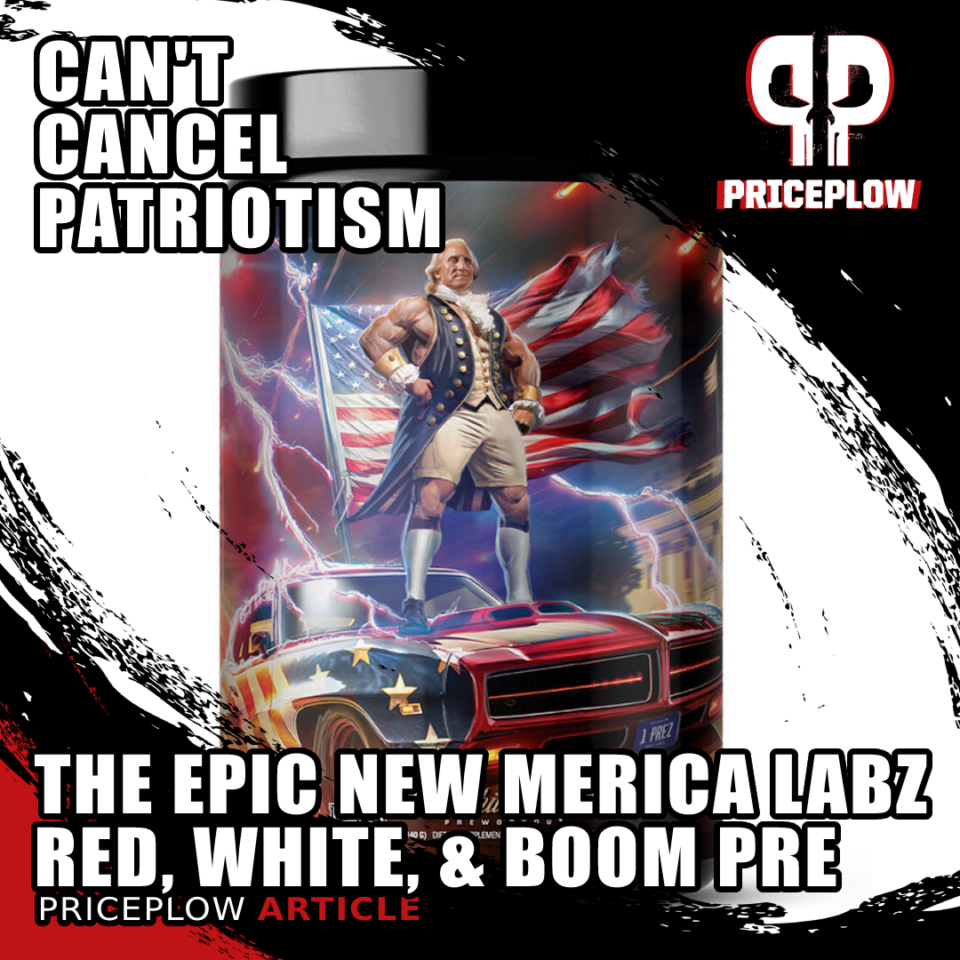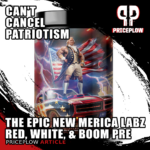 The Thanksgiving holiday is one of America's finest cultural traditions. And this year, patriots, you will all have one more thing to be thankful for.
'Merica Labz Red White & Boom – 2023 Update!
The legendary 'Merica Labz Red White & Boom pre-workout has received a "facelift" (to put it lightly), and you will not[…]
Continue Reading →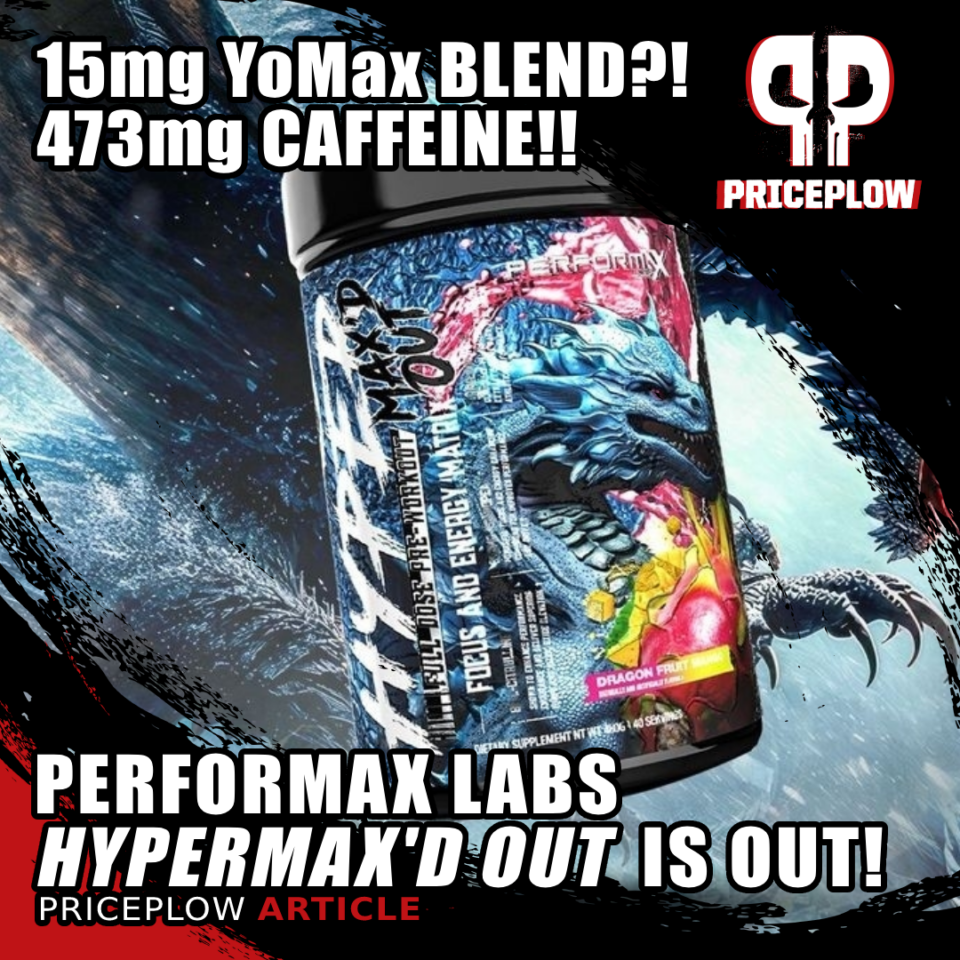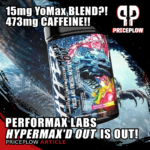 Stop the presses! Performax Labs, a brand designed for serious athletes, has just released a new limited-edition pre-workout formula – and it's come ahead of all of the Black Friday 2023 launches out there. Most are familiar with the incredible HyperMax Extreme formula, but this is on a whole new level…
Meet HyperMax'D[…]

Continue Reading →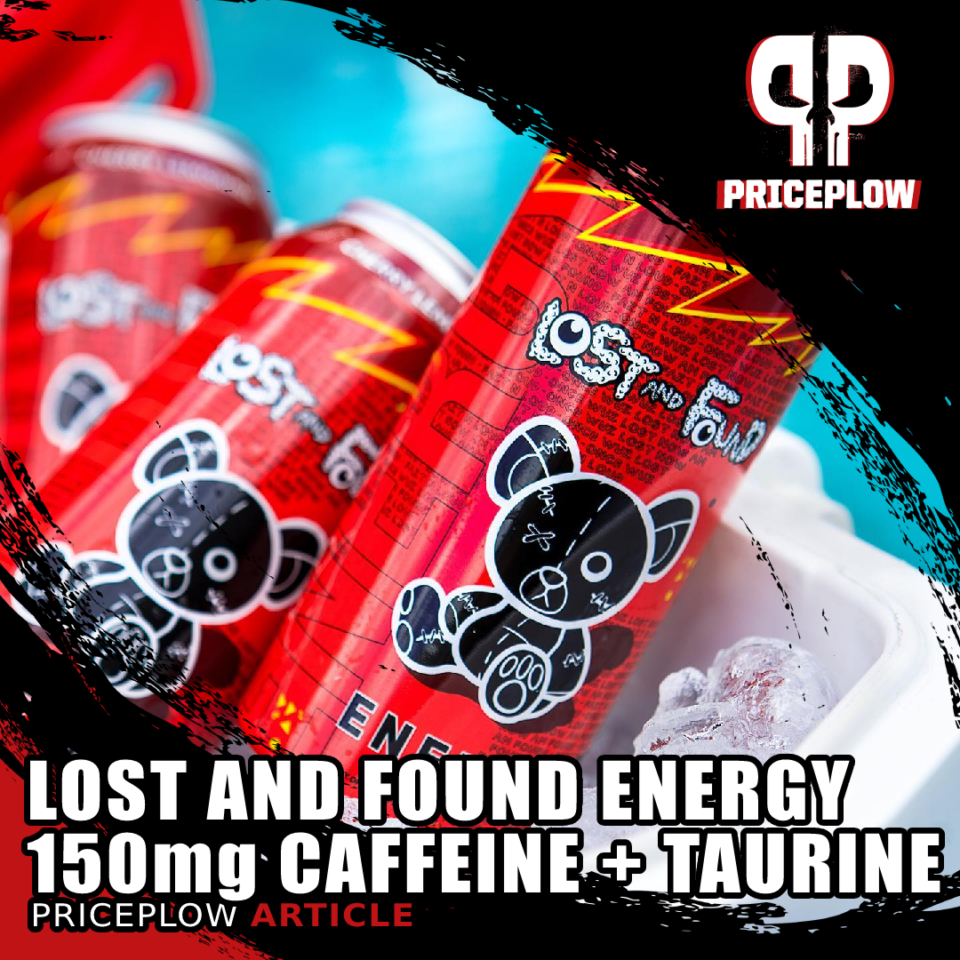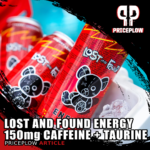 2023 Update: Artificial colors have been removed!
Remember how much energy you had as a kid?
At some point – it's difficult to say exactly when – you started losing it. You became a little more tired here and there. You found it was harder to focus on your work. And maybe it event became […]
Continue Reading →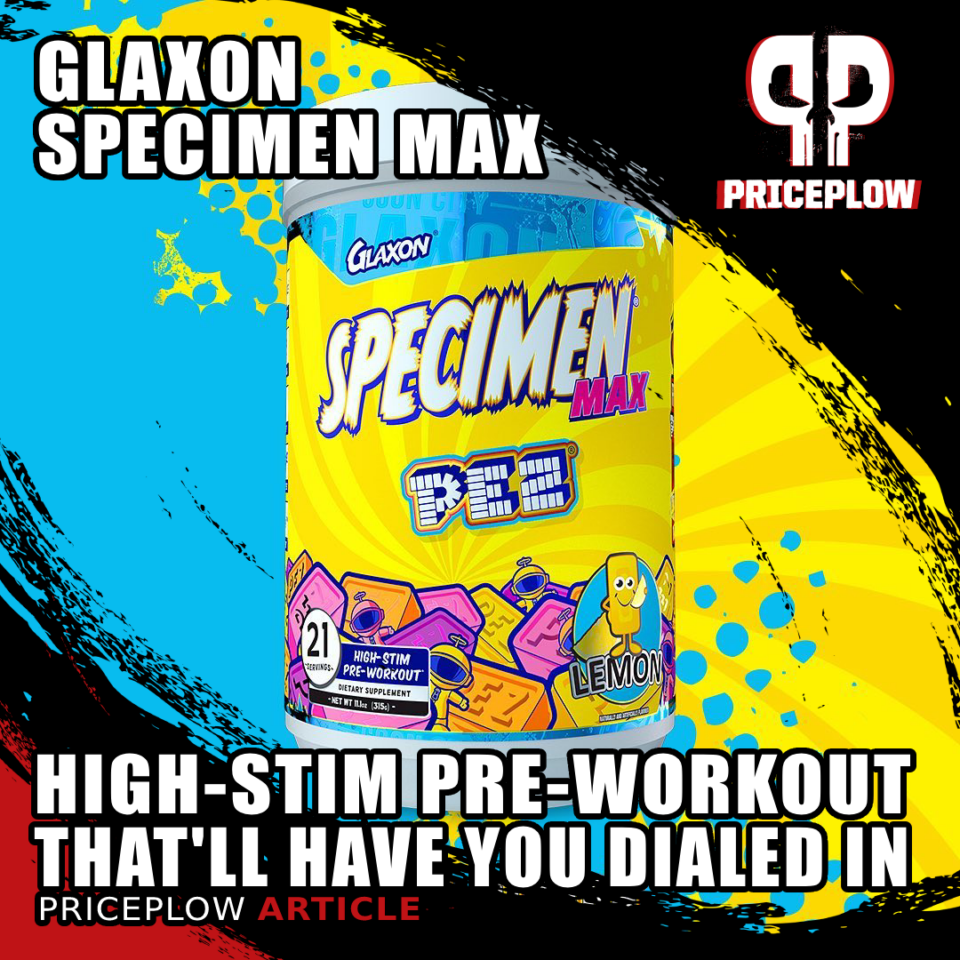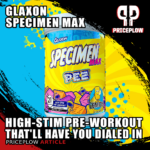 Glaxon is one of the supplement industry's hottest brands. While there are several reasons for this, one stands out above the rest: Glaxon's science team is top notch. Its innovative, rigorous approach to supplement formulation constantly sets new industry trends and standards.
Earlier in the summer we covered Glaxon's now-famous collaboration with the PEZ […]
Continue Reading →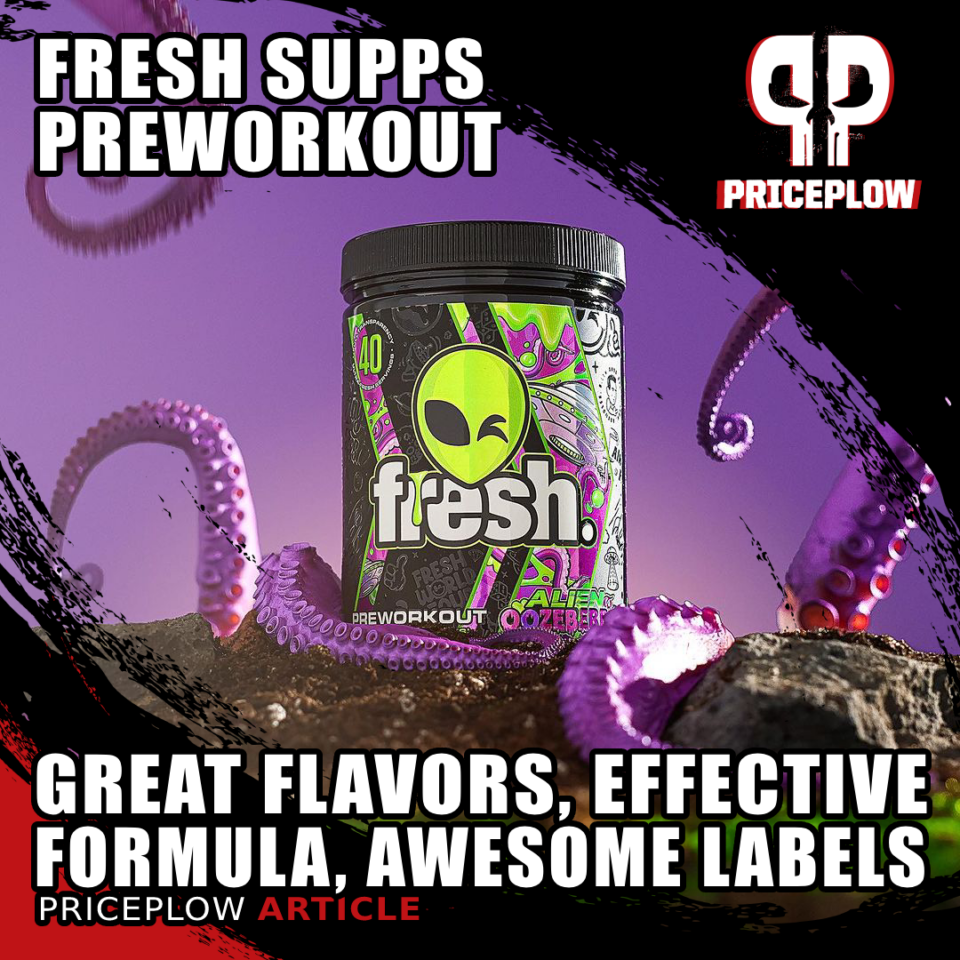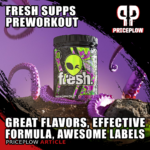 Fresh Supps founder and CEO Greg Helton has an impressive resume, even by the standards of the most seasoned supplement veteran. With a decade of industry experience under his belt, including 7 years as chief marketing officer of Musclesport and 1 year as VP of Ryse, not to mention an ISSA personal training certification, Greg […]
Continue Reading →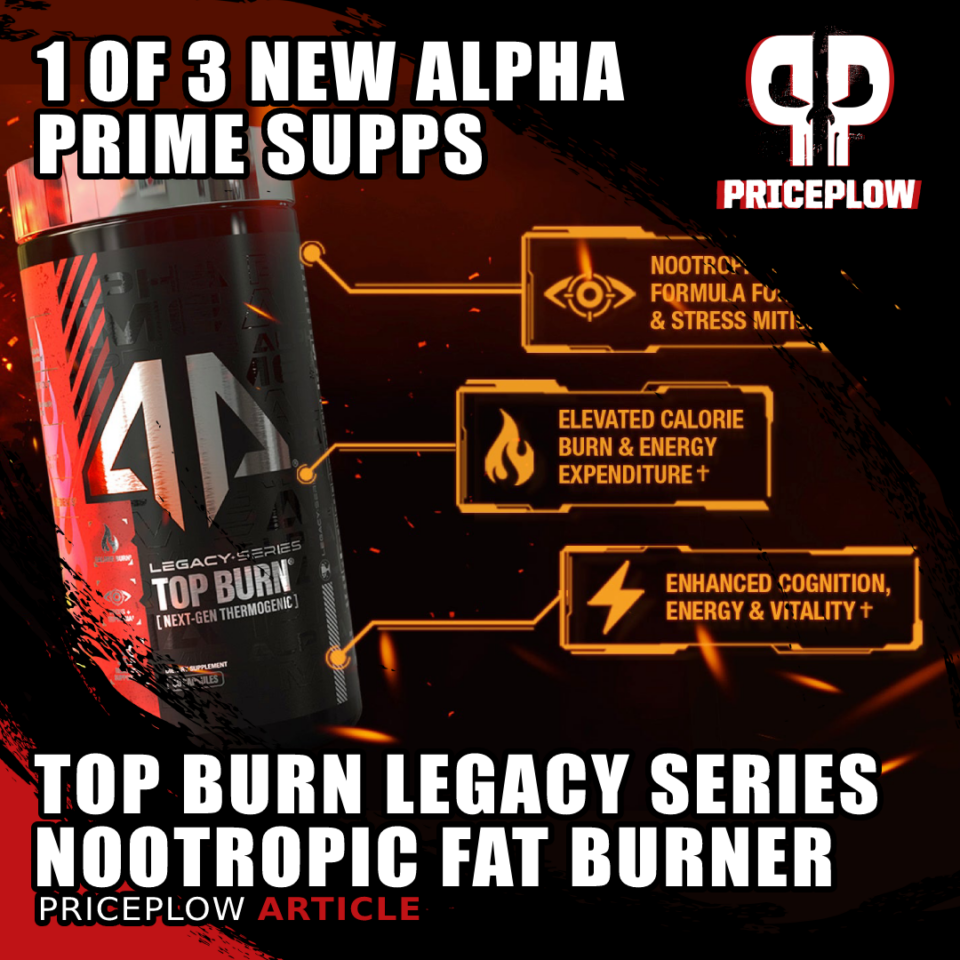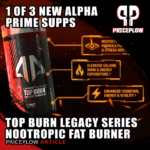 When PricePlow first started covering Alpha Prime's supplements in 2020, the first video we published was about Top Burn, a hard-hitting thermogenic fat burner that brings a ton of energy.
The original Top Burn is aggressive and hard-hitting, modeling itself after an "ECA Stack" that will make its users sweat while smashing 300 milligrams […]
Continue Reading →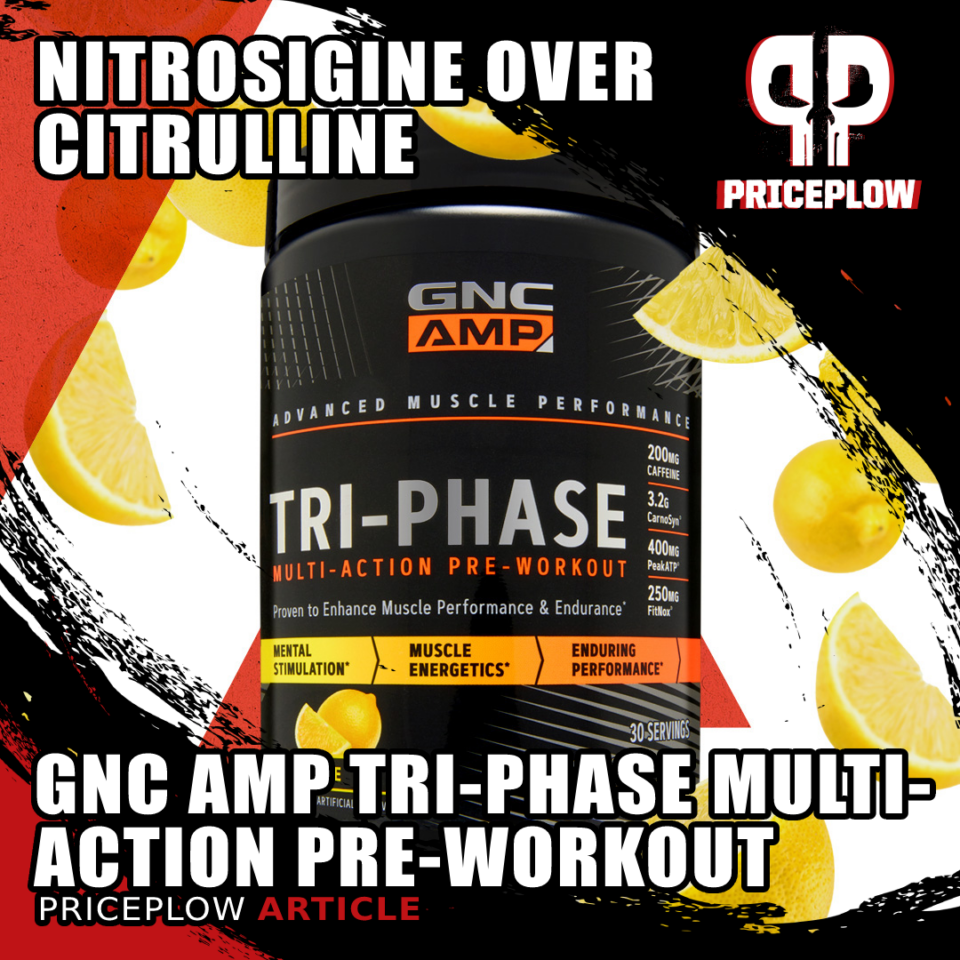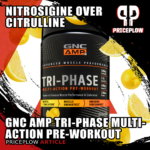 Supplement powerhouse GNC needs no introduction, but if you haven't been paying attention, you've probably missed how the retailer has changed in recent years.
The new GNC is committed to moving way beyond the basics. Seemingly every new release these days is packed with cutting-edge designer ingredients that are taking the industry to new, unprecedented […]
Continue Reading →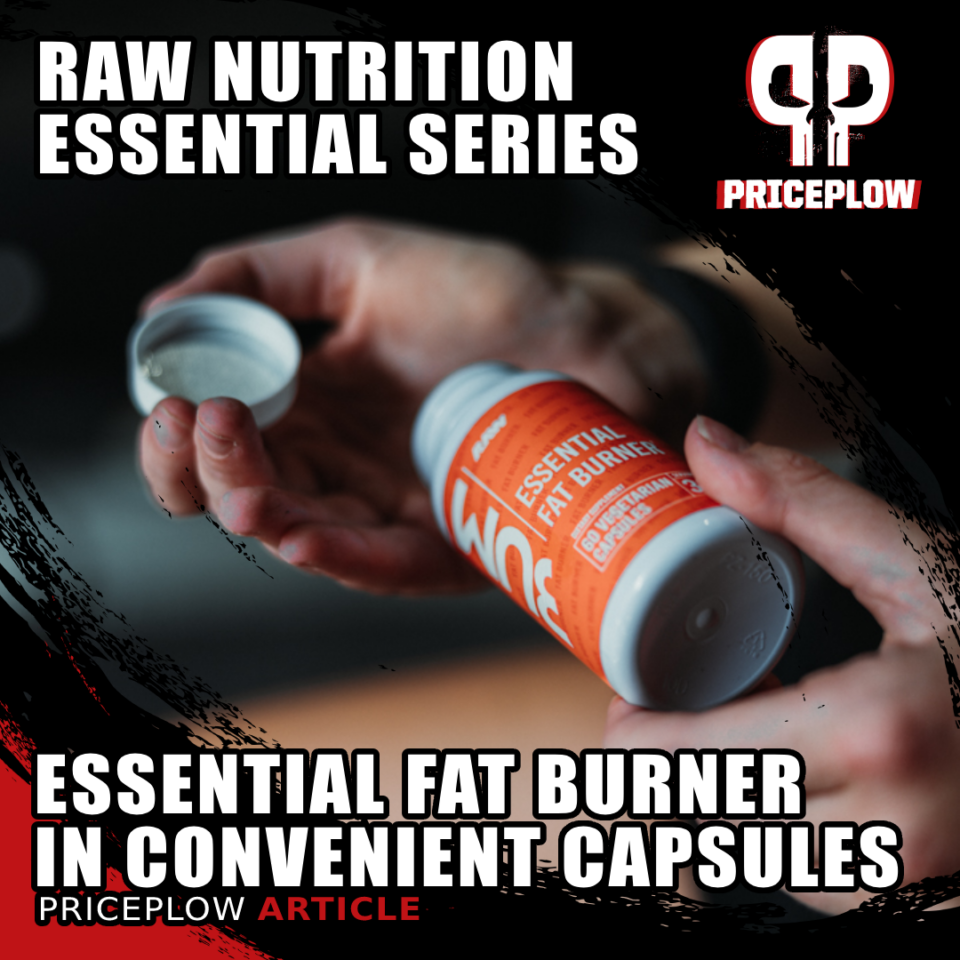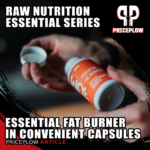 RAW Nutrition, renowned for its unwavering intensity, reflects of the fervor that four-time Mr. Olympia champion Chris Bumstead brings to every competition.
Indeed, RAW is his brainchild, and it's only natural that the supplement manifests his passion. In the last couple of years, RAW has undergone a remarkable transformation, bidding farewell to its rough-hewn paper […]
Continue Reading →